Road Trip from Providence, Rhode Island to Orlando, Florida
If you want to really get to know the scenic East Coast of the US and absorb its unique charm, a road trip from Providence, Rhode Island to Orlando, Florida is an amazing way to visit the buzzing cities, awe-inspiring nature and golden beaches that this coastline is famously dotted with.
The 1,400-mile road trip from Providence, Rhode Island to Orlando, Florida takes 25 hours to drive. You can stop in New York, Washington DC and the Blue Ridge Mountains, or take the coastal route via Norfolk, Croatan National Forest and Myrtle Beach.
This trip will take you all the way from panoramic mountain ridges down to sea level where you can dip your toes in the Atlantic. Read on for our tips on how to plan this epic adventure.
How far is Orlando, Florida from Providence, Rhode Island and how long will the road trip take?
Comparison of road trip routes between Providence, Rhode Island and Orlando, Florida

| Route | Distance | Driving Time |
| --- | --- | --- |
| The Blue Ridge Route | 1,400 miles | 25 hours |
| The Coastal Route | 1,420 miles | 27 hours |
There are two routes to make the trip from Rhode Island to Florida, one taking you via mountain and forest scenery, while the other heads straight to the coast.
The Blue Ridge Route is 1,400 miles long and takes you inland through the heart of the famed Blue Ridge Mountains. This winding mountain road makes the journey time around 25 hours in total.
The Coastal Route spans a slightly longer distance of 1,420 miles to hug the Atlantic coastline and its famed beaches. This route takes 27 hours to complete. There's also a ferry crossing between Cape May and Lewes that you will take on this route.
Both routes stop in major cities, so it's best to plan ahead to ensure you're not entering rush hour traffic which will add extra time to your journey.
While you could technically complete both routes in 5 days, we'd recommend taking 7 to 9 days (or longer) to really soak up the city atmosphere and peaceful scenery of the places along the way.
READ MORE - Ultimate Florida Road Trip Itinerary
Best road trip route from Providence, Rhode Island to Orlando, Florida
Both routes offer a combination of great cities and opportunities to immerse yourself in nature, so it really depends on whether you prefer hiking in mountains and state parks, or swimming and relaxing on sandy beaches.
The Blue Ridge Route takes you through landmark cities including New York, Baltimore and Washington DC, before cruising through the Shenandoah National Forest and the heart of the famed Blue Ridge Mountains.
Before you reach Orlando, you'll meet charming Southern cities including Columbia, Savannah and Jacksonville.
The Coastal Route allows you to experience a large stretch of the East Coast of the USA, meeting beachside towns with plenty of history. You'll pass through New York, Cape Charles and First Landing Beach, before stopping at Jockey's Ridge State Park and Croatan National Forest.
Finally, you'll swing inland to join the Blue Ridge Route through Southern cities to Florida.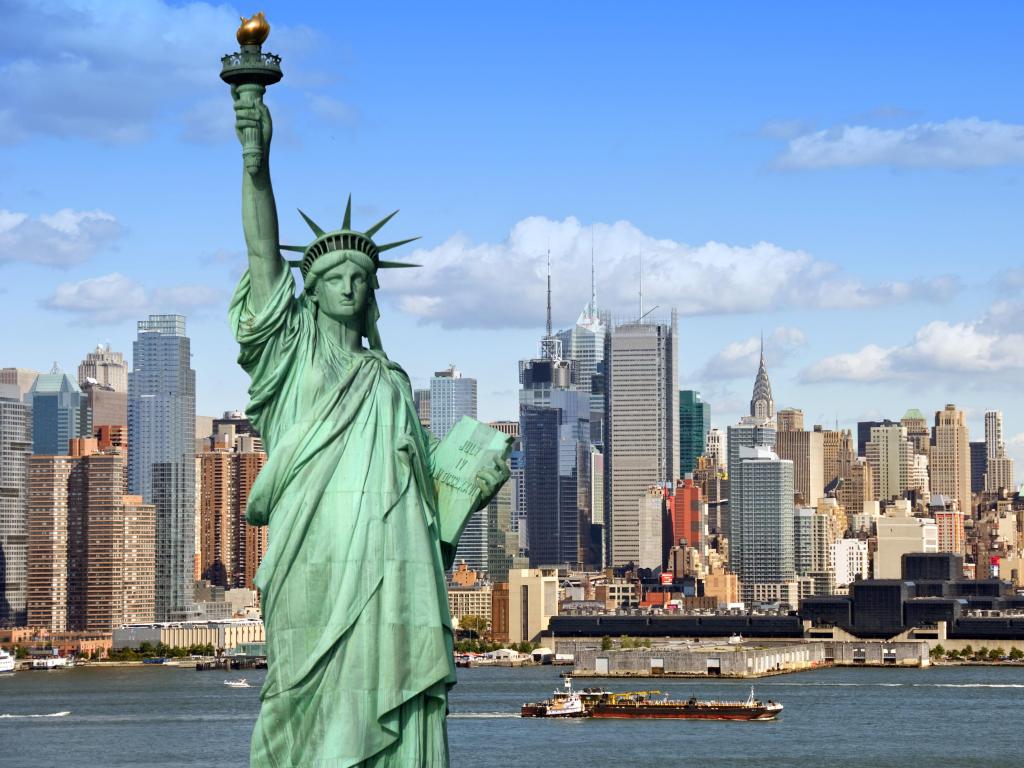 The Blue Ridge Route
Head south on Interstate 95 (I-95) from Providence, and follow this road all the way to Manhattan, New York. After a sightseeing stop in the Big Apple, get back on I-95 and take the exit for Philadelphia.
Follow the interstates then take the exit for Baltimore. From there take the Baltimore-Washington Parkway straight to Washington DC. Soon after, you will follow Skyline Drive to Charlottesville, with the option to stop and stretch your legs in Shenandoah National Park.
Take I-64 west from Charlottesville and merge onto I-81 going south. Take the exit for I-77 and follow this road to the Blue Ridge Parkway. Take a mountain detour on the NC-89 before heading south to Charlotte.
The interstate will then take you straight to Columbia. From there, head towards Savannah and then south to Jacksonville, and onwards down the coast, making sure to stop at some beautiful beaches along the way before reading your destination in Orlando.
Here is our ultimate Florida road trip itinerary if you'd like to venture further!
The Coastal Route
Head south on I-95 from Providence, and follow this road all the way to Manhattan, New York. After seeing the sites in the Big Apple, take the Garden State Parkway and take the exit for Atlantic City.
Rejoin the Garden State Parkway to reach Cape May, where you can take the ferry to Lewes. Follow signs for US-113 and continue on this road until you reach Virginia Beach.
Take I-64 west to make a stop in Norfolk, then take VA-168 south and continue onto US-158 to reach Jockey's Ridge State Park. After you've explored the incredible sand dunes, take I-64 west to Highway 17 which takes you all the way to Myrtle Beach via Wilmington.
Follow Highway 17 south to Charleston, and onwards to Savannah. From here on, follow the same directions as the Blue Ridge Route to reach Orlando.
Check out our ultimate Florida road trip itinerary for a bigger adventure.
Best places to stop between Providence, Rhode Island and Orlando, Florida
With such a long distance to cover, you'll want to make several overnight stops to rest up. With so many legendary cities and nature reserves along the way, there are plenty of options to choose from.
We've selected some of our favorite places to help you make your choice.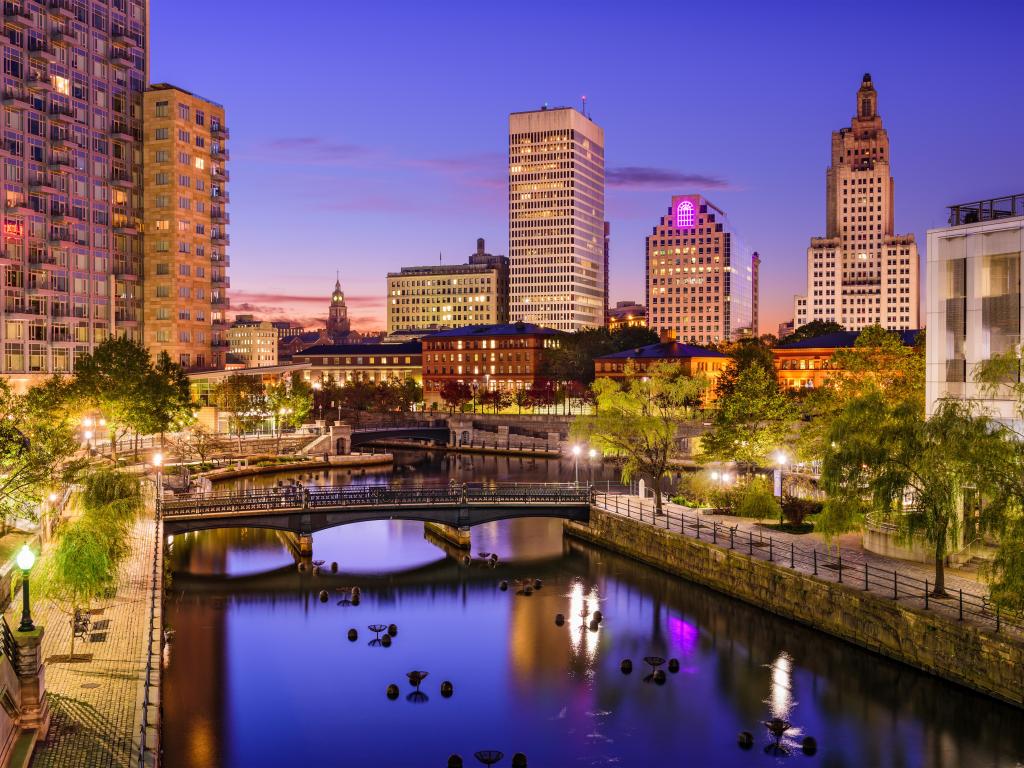 Step back in time in Charlottesville
Just under halfway along the Blue Ridge Route, Charlottesville is a practical place to break up your journey with beautiful scenery and nature-based activities. Located around 30 miles before the Shenandoah National Park, it's a great place to rest up before you ride Skyline Drive.
Charlottesville is famous for Monticello, the famed estate of Thomas Jefferson, and is also home to the University of Virginia. More recently, it was named America's happiest city by the National Bureau of Economic Research.
While in Charlottesville, stay at The Draftsman, Autograph Collection to be within walking distance of the East Gardens, the Rotunda, designed by Thomas Jefferson himself, and the vibrant downtown music scene.
This contemporary hotel has stylish rooms with beautiful views of the historic city. After taking a break to reenergize, head to The Ridley restaurant is on-site, which also serves a delicious a la carte breakfast to start the day.
While you're in the city, make sure to take a tour of Monticello and learn more about America's Founding Father and the writer of the Declaration of Independence. To get a stunning panoramic view of the valley before you leave, you can go to the Carter Mountain Orchard.
Get nautical in Norfolk
With its waterfront views, Norfolk is an ideal overnight stop just under 600 miles on the Coastal Route. A city that's somewhat undiscovered, you'll cherish the history, museums, high-class restaurants, and one-of-a-kind shopping experiences.
Norfolk is famous for its naval station and for housing the headquarters of the North American NATO operation. While you're there, dive into local history at the Hunter House Victorian Museum and take the Victory Rover Naval Base cruise to see the ships in action.
Don't miss Norfolk's famous fresh seafood. Restaurants offer fish, oysters, mussels and scallops, but it is perhaps the blue crab that is Norfolk's most famous delicacy.
Hilton Norfolk The Main is a great hotel choice for ultimate luxury - it boasts an indoor pool and a sophisticated bar to enjoy your favorite cocktail after a dip. Opt for a room with a river view for the full experience!
The hotel is located in the heart of downtown, you can explore Norfolk on foot. A scenic stroll along the Elizabeth River is on the doorstep, with other local spots like the Oriental Garden and the Brooke Street Pier nearby. There is also on-site parking for a small extra cost, so you needn't stress trying to find a parking space.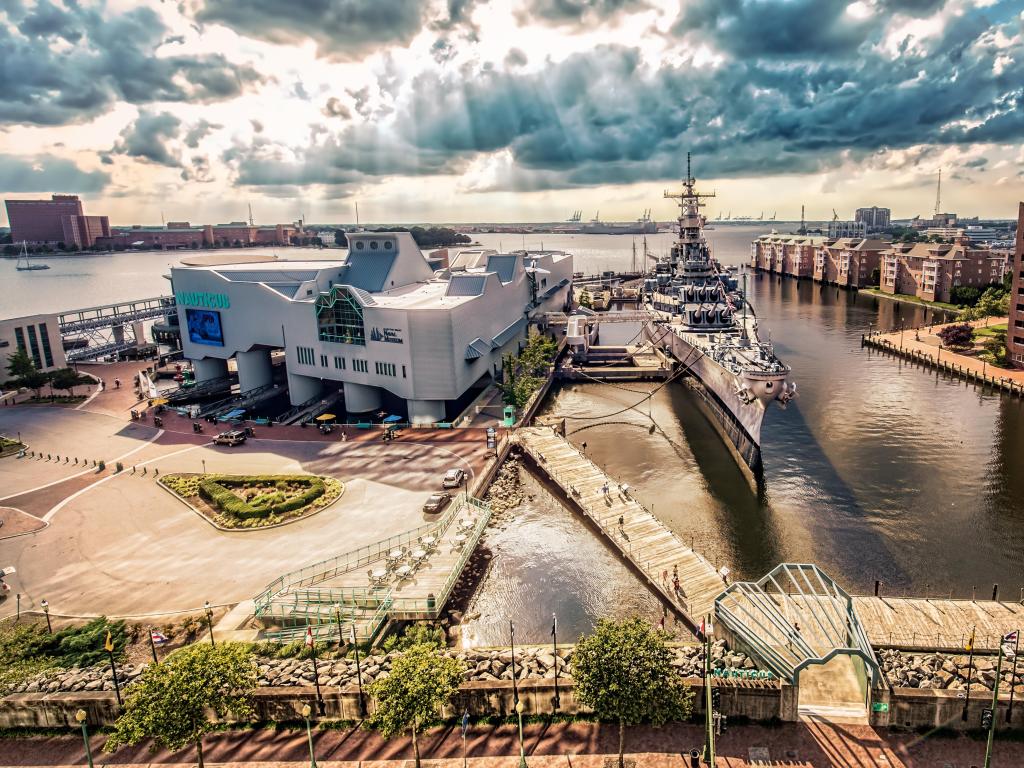 Where to stay when you reach Orlando, Florida
Once you reach your destination, you'll want to pick a hotel from which you can explore the many sites, theme parks and attractions Orlando is so famous for.
The JW Marriott Orlando Bonnet Creek Resort & Spa is the perfect place to end your road trip in style. With two swimming pools and a spa, it's a quiet haven in Orlando.
For when you want to head out to a theme park, the hotel provides a shuttle to nearby Walt Disney World Resort, so you get the best of both relaxation and excitement!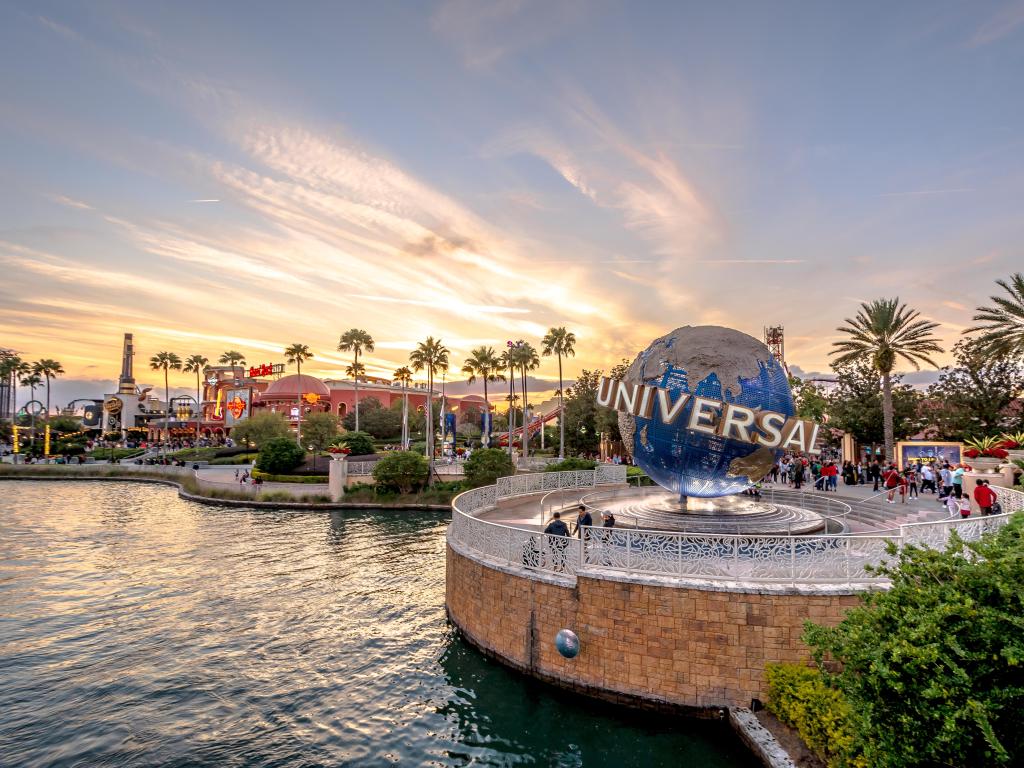 Things to see on a road trip from Providence, Rhode Island to Orlando, Florida
There is so much to see en route from Rhode Island to Florida that the real challenge is deciding where to stop! We've selected our best recommendations along each route to give you some inspiration.
Blue Ridge Route
Philadelphia, PA - Snap a photo next to the Liberty Bell, run up the Rocky Steps and pose next to his statue, and don't forget to try a Philly Cheese Steak.
Baltimore, MD - Marvel at the interior of the Peabody Library, then enjoy the quaint coffee shops, bars and restaurants at Fells Point.
Washington DC - Visit the Washington Monument and marvel at the Lincoln Memorial. You'll find plenty of tours, museums and landmarks in the capital city.
Shenandoah National Park, VA - Your journey into the Blue Ridge Mountains starts here. You'll drive through the heart of the Shenandoah Mountains on the Skyline Drive with picturesque vistas and hiking opportunities.
Blue Ridge Mountains, VA - Travel deep into the Blue Ridge Mountains on the Blue Ridge Parkway, a road famous for its scenic beauty.
Lake Norman, NC - Stroll the historic streets of Cornelius and stumble upon boutique shops, restaurants and galleries, or stop off and admire the scenery of the lake where you can go hiking, biking or boating.
Charlotte, NC - Enjoy the cosmopolitan vibes of Charlotte. Uptown has the Levine Museum where you can delve into Civil War history.
Columbia, SC - Take in lush greenery with a picnic at Sesquicentennial State Park.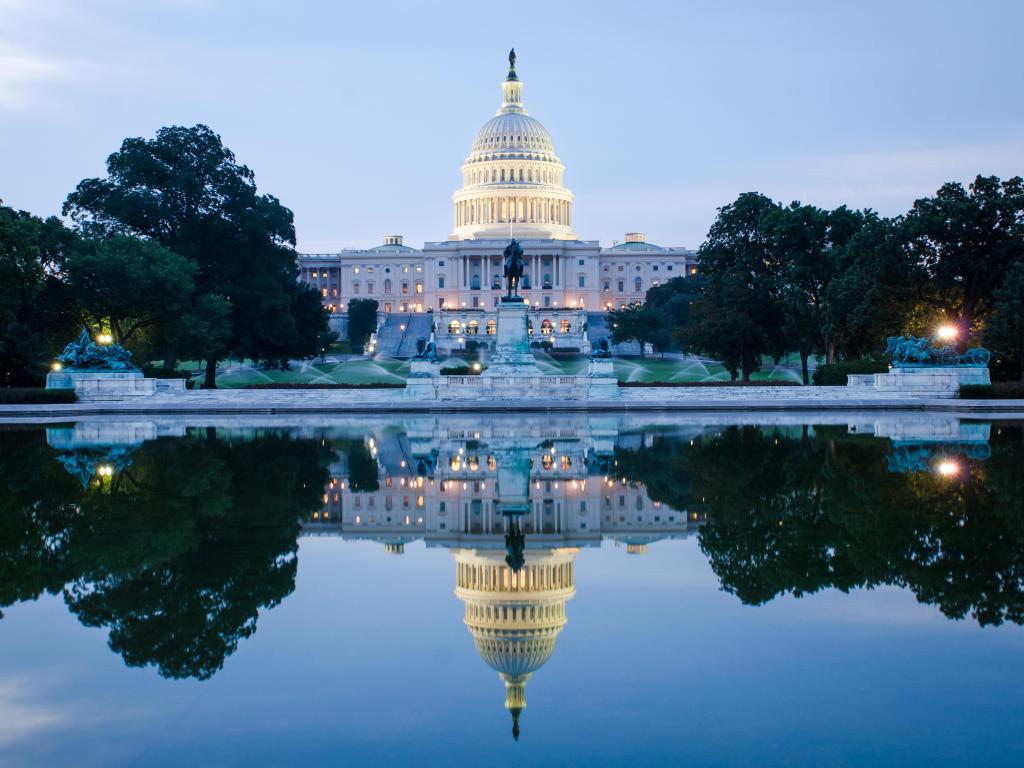 Coastal Route
Atlantic City, NJ - Walk along the world-famous Atlantic City Boardwalk. Opened in 1870, the boardwalk stretches six miles and features piers, casinos, shops and entertainment.
Cape Charles, VA - Cape Charles is a hidden gem with glorious romantic sunsets. Indulge in a gourmet seafood banquet or a relaxing stroll on the beach at Kiptopeke State Park.
First Landing Beach, VA - In 1607, this is where English colonists first landed. Nowadays, you can enjoy a coastal hiking trail or take a swim in the Chesapeake Bay.
Jockey's Ridge State Park, NC - Visit the soaring sand dune system of Jockey's Ridge State Park, which is the tallest in the east of the USA. Here you can hike, picnic and take fantastic photos of the dunes.
Croatan National Forest, Havelock, NC - A place where pine trees meet the sea, we recommend Flanners Beach and the Neuse River Campground to marvel at this natural wonder.
Wilmington, NC - Historic downtown offers a taste of the South. The Riverwalk has scenic views of the Cape Fear River and two miles of markets, boutiques, galleries and cafes and restaurants.
Myrtle Beach, SC - With 60 miles of sand, you're sure to find a sunbathing spot at Myrtle Beach, and there's extra fun to be had at attractions like WonderWorks, Funplex and the Skywheel.
Charleston, SC - Charlestown is the quintessential Southern City. Stroll through cobblestone streets and discover antebellum architecture. There are beaches too - ask a local to show you where you can see the dolphins!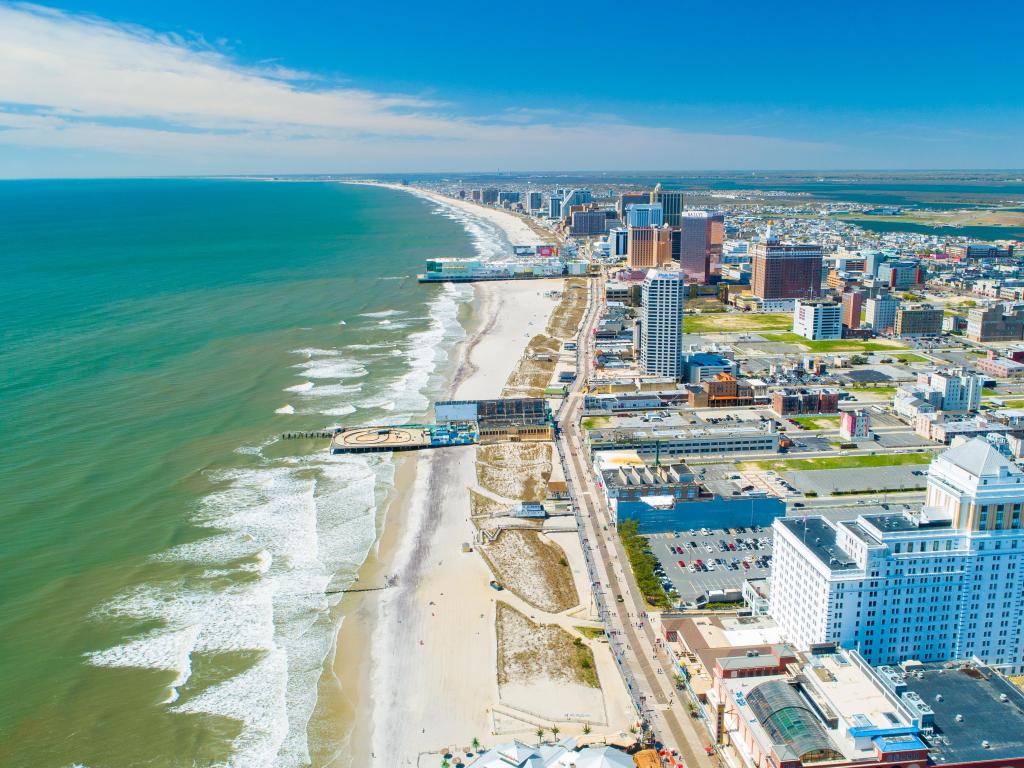 Both routes
New York, NY - Start your trip with a visit to the Big Apple. For unparalleled views of the skyline visit the Top of the Rock or the Empire State Building.
Savannah, GA - Savannah is full of charm and history. Take a riverboat cruise and spot famous filming locations including the Forrest Gump box of chocolates scene.
Jacksonville, FL - Go to the Riverwalk in Downtown at sunset and watch dolphins and manatees, and see the night away at a rooftop bar looking out onto the ocean.
St Augustine, FL - Founded in 1565, St. Augustine is the oldest city in the USA. Absorb the history by visiting Castillo de San Marcos, the oldest masonry fort in the United States.
Best time to go on a road trip from Providence, Rhode Island to Orlando, Florida
We'd recommend making this trip in spring or early fall, to avoid any adverse weather that could affect your journey during the winter months. That being said, Orlando is an all-year-round holiday destination as the weather is pleasant all year.
Summer is the hottest time, with average temperatures of 82 degrees Fahrenheit in July. May to August is also the busiest time so if you want to avoid long queues it's best to visit outside of these months.
If you're taking the Coastal Route, you may want to opt for a summer trip so that you can take advantage of the many beaches on the way. However, watch out for the rainy season, which hits Florida in June-October.
During spring and fall temperatures in Orlando rarely fall below 75 degrees Fahrenheit, and accommodation can also be cheaper outside of peak season. Visit in spring for the Seven Seas Festival at SeaWorld or in October for Oktoberfest and Halloween.
During fall, the foliage in the Blue Mountains is spectacular, so there may be extra cars on the road to see the leaves change color.
Even in winter, Orlando still attracts visitors with its warmer weather, particularly around the holidays. Northern parts of the route along the Blue Ridge Parkway can be affected by snowfall, so it's worth checking in advance if you're taking this trip during the colder months.