Road Trip from Rhode Island to California
The epic road trip from Rhode Island to California will take you from the East Coast to the sunny West Coast on the adventure of a lifetime. Experience the immense variety of iconic cities, sights and National Parks the US has to offer on this journey.
The 3,070-mile trip from Rhode Island to California will take 47 hours to drive. Notable stops are New York, Chicago, Albuquerque, Santa Fe, Las Vegas, Dixie National Forest as well as Grand Canyon, Rocky Mountain and Joshua Tree National Parks.
A once-in-a-lifetime trip like this comes with endless options for places to stop and things to do. Read on to find out more about the two routes we've chosen for you, what you can expect to see along the way, overnight stops and even what time of year will get you the most out of your trip.
How far is California from Rhode Island, and how long will the road trip take?
Comparison of road trip routes between Rhode Island and California

| Route | Distance | Driving Time |
| --- | --- | --- |
| The Northern Route | 3,070 miles | 47 hours |
| The Southern Route | 3,090 miles | 49 hours |
Slightly shorter by a tiny margin is the Northern Route, covering 3,070 miles. The 47-hour drive will take you via Lake Erie, Chicago, Denver and the Rocky Mountains, a huge array of National Parks and Las Vegas.
The Southern Route takes only a couple of hours longer to drive, making it 49 hours to cover the 3,090-mile distance. Along the way, you have the option to explore New York City, Indianapolis, St Louis, Santa Fe, the Grand Canyon and Joshua Tree National Parks.
The distance and potential sights are set out for you below and we suggest you plan between 8 and 9 days to complete your trip so you can really experience all that's on offer along the way.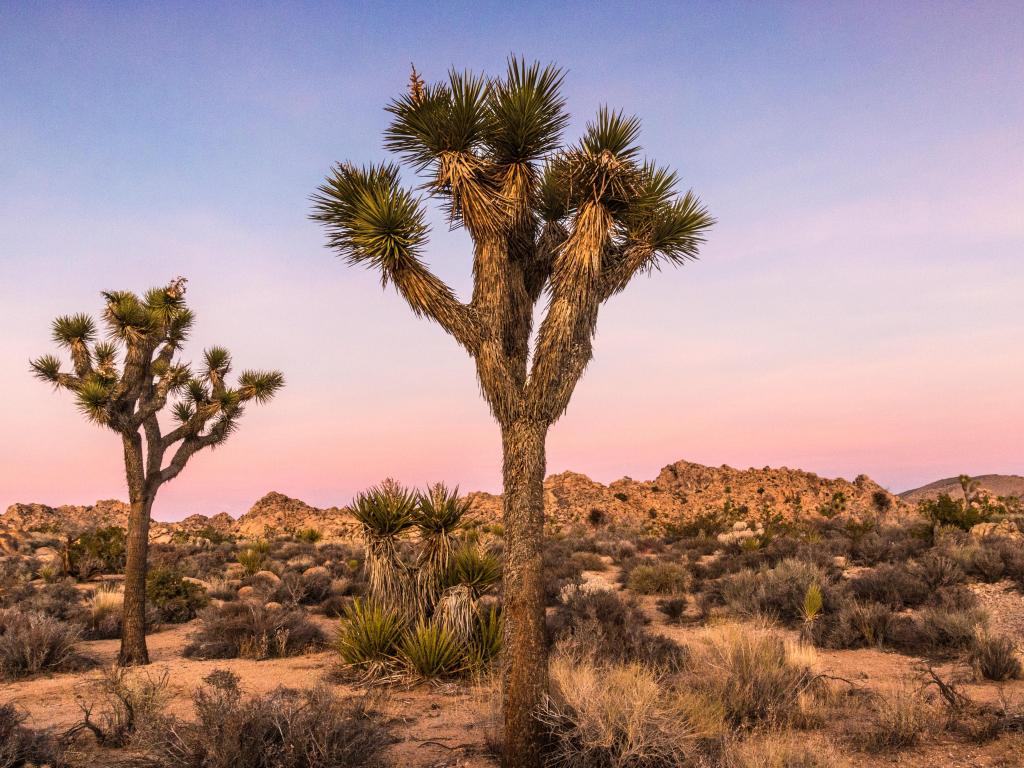 Best road trip route from Rhode Island to California
Since you'll be travelling the entire width of the United States, whichever one of our two options you choose, you'll be experiencing a wide array of landscapes, cities, and cultures. Read on below to choose which route makes your explorer heart sing more.
Our Northern Route will take you through a selection of iconic mid-west cities, the Rocky Mountains, the famous national parks of Utah, Arches and Canyonlands National Parks, all the way to the Grand Canyon, Zion National Park, and Dixie National Forest, leading you all the way to Las Vegas and Los Angeles.
This route misses out on the distinct beauty of Missouri and New Mexico, a visit to the world-famous Grand Canyon, as well as traveling via the city that never sleeps. Road trippers looking to include New York City in their road trip should check out our alternative route.
The Southern Route takes you through a variety of iconic cities, including New York City and Indianapolis, allowing you to discover the variety of cultures, history and art across the US. It weaves through a huge selection of states, all the way down to New Mexico – you'll see river cities, mountains, deserts, grassy plains, and world-famous canyons along the way.
This route option will have you missing out on the breathtaking beauty of Utah and Nevada's national parks, however, including Canyonland National Park and Rocky Mountain National Park. You also won't be able to visit the vibrant and eclectic Las Vegas where you can try your luck in a casino.
The Northern Route
Leave Providence on Interstate (I-295) heading towards Worcester, then take I-90 via Springfield.You'll be crossing into New York State just before you reach Albany.
You'll be passing Syracuse and Rochester before hitting Buffalo, near Niagara Falls. Edging along the shore of Lake Erie you'll make your way into Ohio and through Cleveland and Toledo.
Covering a long stretch of open road between Lake Erie and Lake Michigan, you also cross through Indiana and into Illinois, where you might want to stop off to experience all that Chicago has to offer.
Taking I-80 through Iowa you'll have plenty of opportunity to take in the beauty of the American mid-west. A string of small towns takes you through Nebraska, still on the I-80, before merging onto I-76 and hitting your next big city, Denver, Colorado.
This part of your journey gives you the opportunity to experience a multitude of National Parks, with Rocky Mountain National Park, Arches National Park and Canyonland National Park are within easy reach of your route. Take your time and take it all in! Take I-15 to make your way to Sin City with a stop to marvel at the Grand Canyon on your way.
As you enter the last section of your drive, you'll be passing the Mojave National Preserve on your left, before you reach Los Angeles via the beautiful San Bernadino National Forest.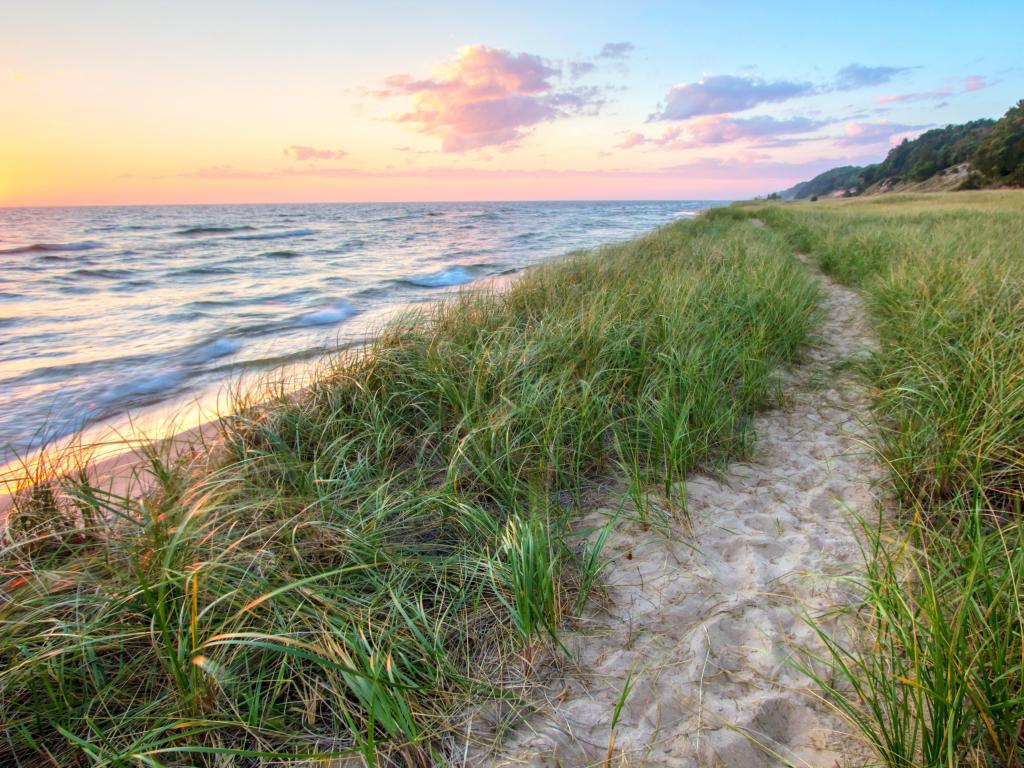 The Southern Route
Head towards the coast on I-95 from Providence, keeping an ocean view on your left as you head through Bridgeport and Stamford into the Big Apple. Once you've had your fill of bright lights and metropolitan excitement, take I-78 towards Allentown, and through Harrisburg.
Carry on making your way through Pennsylvania, taking in lots of small-town scenery along the way. The interstate will take you into Ohio and through Columbus, before taking you into Indiana and Indianapolis. St Louis will be the next big city you reach before I-44 sees you travelling through Tulsa and Oklahoma City.
Crossing into Texas, via Amarillo, you'll be immersed in its desert landscapes for a few miles. On your journey along I-40, New Mexico is next on our whistle-stop tour of states, with a suggested stop in Santa Fe.
Take a short detour once you reach Flagstaff, to experience the rugged and mesmerizing beauty of the Grand Canyon. Once you're back on the road, continue on I-40 with the Mojave National Preserve to your right, then join I-15 south to wind your way through the lush San Bernadino and Los Angeles National Forest before arriving at your end destination, Los Angeles.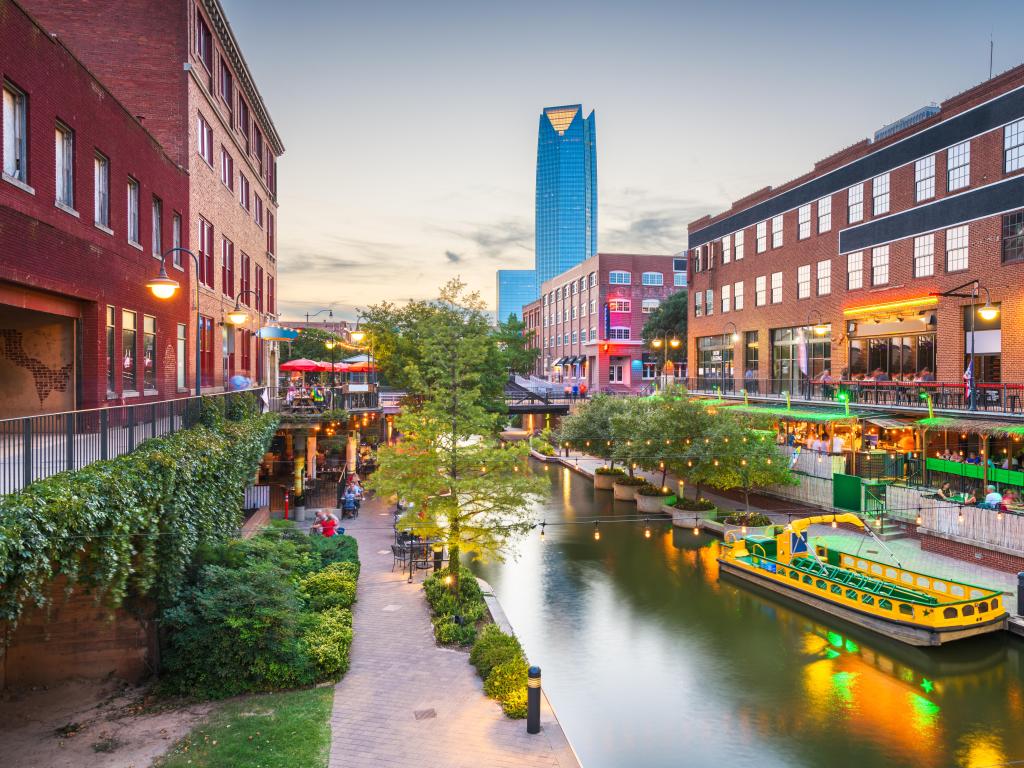 Best places to stop between Rhode Island and California
Since you'll be on the road for a good few days, you'll want to make a few overnight stops to really experience the different landscapes, climates and cultures you'll be journeying through.
We have picked a location for each of the routes, along with a hotel suggestion and things to explore in your overnight destination.
Rocky Mountain beauty and luxury in Denver
Just shy of 31 hours into your trip on the Northern Route, you'll be passing through Denver, Colorado, which has so very much to offer that we believe it to be the perfect overnight stop.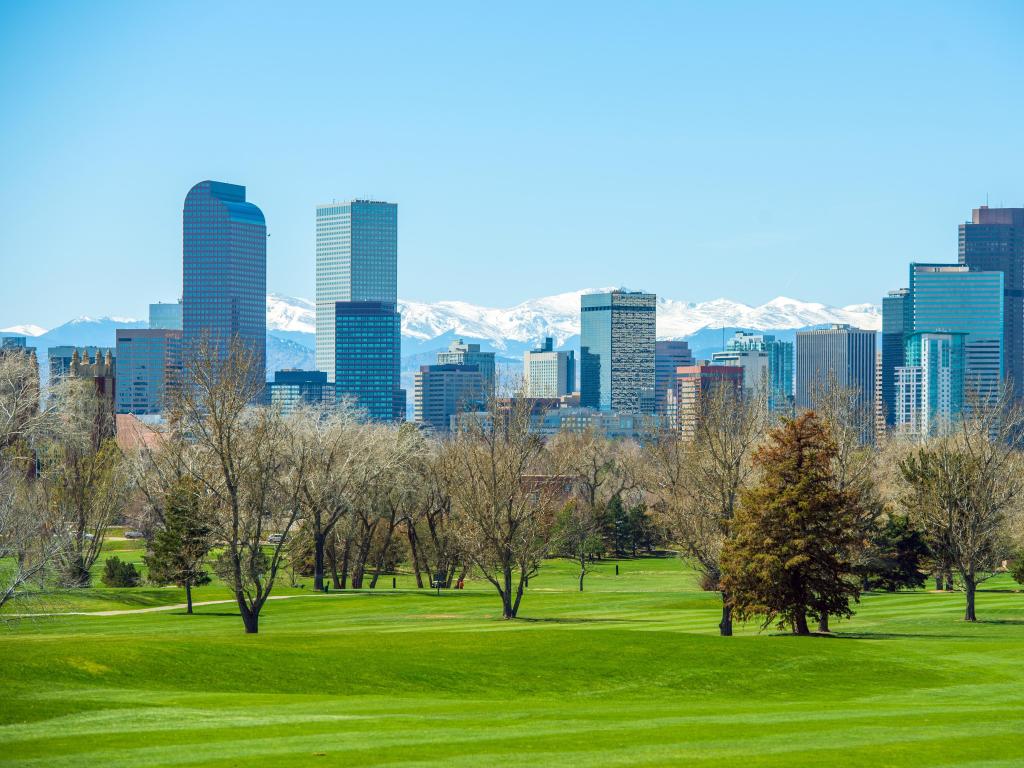 Take a rest from driving and enjoy this beautiful and diverse city, with the dramatic backdrop of the Rocky Mountains. You will be spoiled for choice when it comes to cultural attractions and natural wonders you can visit using Denver as your base.
Since you'll be spending so much of your time driving, why not treat yourself to a luxurious stay at The Brown Palace Hotel and Spa? Relax and unwind in style in the hotel spa and refuel after the day's adventures in one of the 3 elegant, on-site restaurants.
If you're feeling extra fancy, a champagne brunch buffet is also available. However, although it is a tempting option, you may not want to spend all of your time in Denver in the hotel.
Luckily, you'll be located in the Central Business District which puts you within a short walk of the amazing shops, restaurants and street performers of the mile-long 16th Street Mall.
Both the Botanical Gardens and the foothills of the Rocky Mountains are also within easy reach. At the latter, you can explore the National Park with its hikes and incomparable views. There is also the option of a foothills tour which includes the famous Red Rock Amphitheater.
A culture hot spot in Santa Fe
Just under 34 hours into the Southern Route, you'll reach Santa Fe, a thriving cultural melting pot where you could easily spend a few days exploring its picturesque streets lined with low adobe houses and Spanish colonial architecture as well as a plethora of Native American arts and crafts.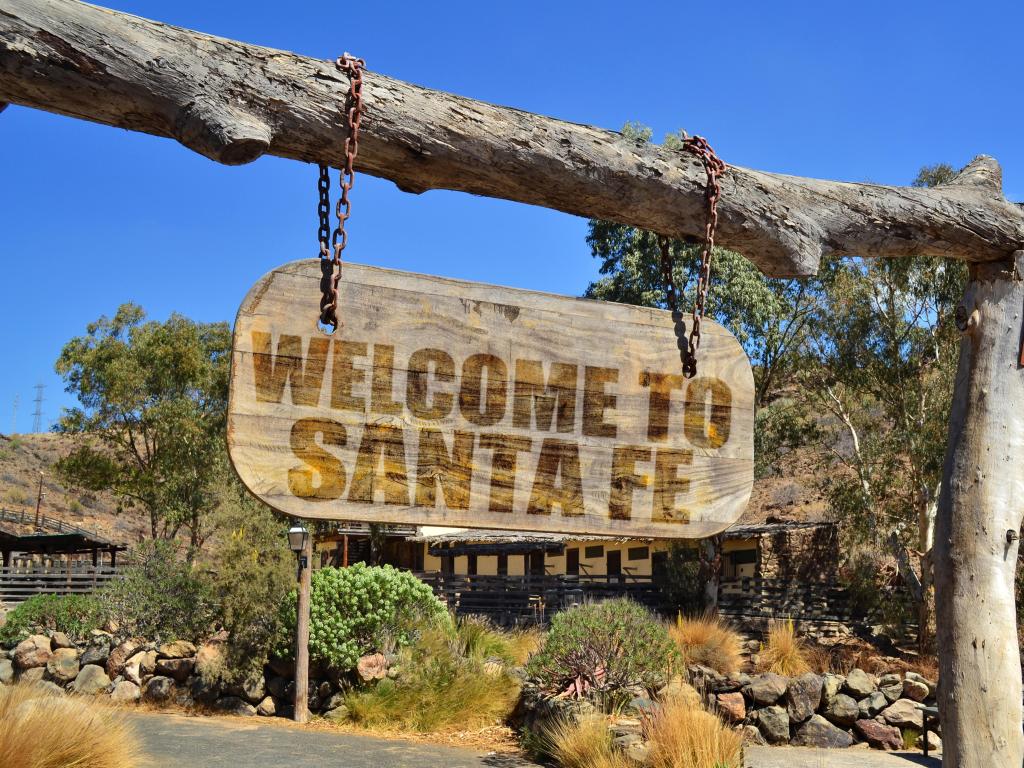 We suggest you recharge after your long drive at the Inn & Spa at Loretto. Its idyllic and unique desert location comes with high-end spa services, enchanting views of the Sangre de Crisco Mountains and a swimming pool to refresh you, ready for more adventures.
What's more, you'll be situated in the beating heart of the city itself, with the New Mexico History Museum and plaza less than 400 yards away. This bustling space is fantastic for simply people-watching or locating the best restaurant for sampling the local cuisine.
The museum explores both the history and development of the state of New Mexico. Visitors can tour the beautiful adobe palace and the former seat of the Spanish government.
A short and pleasant stroll away you'll find Canyon Road Galleries in the Santa Fe art district. With over 80 galleries to explore you're sure to find some wonderful souvenirs amongst the artisan jewelry boutiques, many of which feature traditional Native American crafts.
Where to stay when you reach California
Located right in the heart of downtown Los Angeles the Ace Hotel Downtown Los Angeles makes a brilliant base for exploring the City of Angels.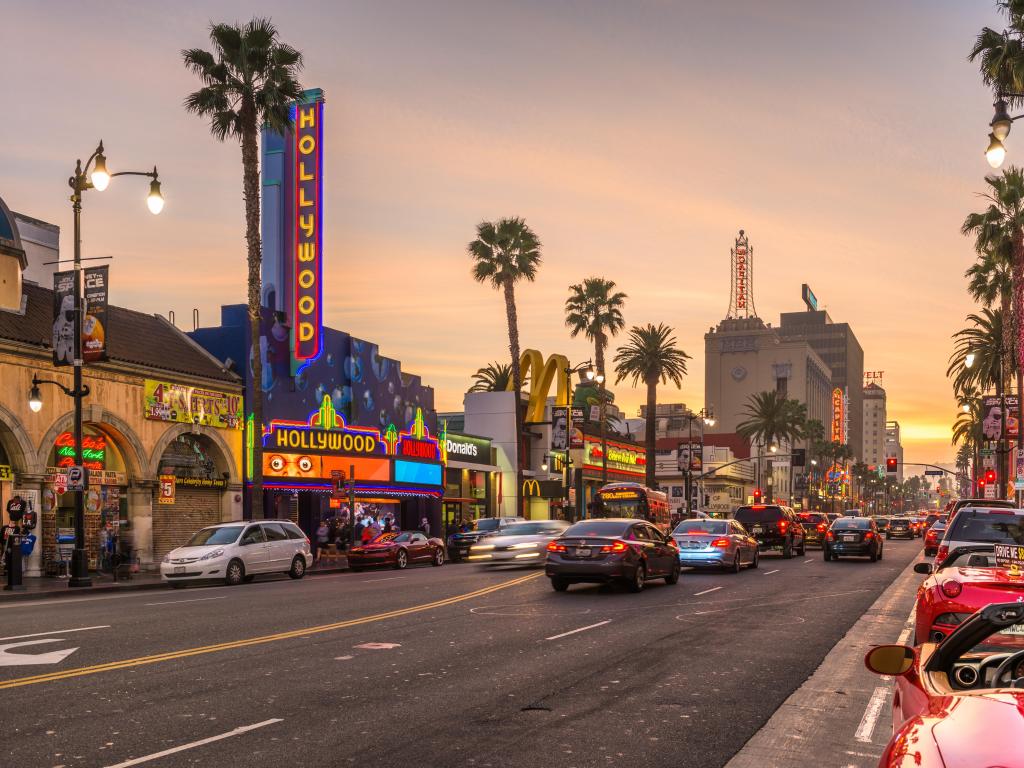 Not only will you have the Fashion and Theatre District on your doorstep, but many of the film studios and their associated attractions are also located within a few miles.
You also have the relaxing option of not going anywhere right after your epic drive and soaking up the LA skyline from the hotel rooftop pool and bar.
Things to see on a road trip from Rhode Island to California
We've cherry picked some sights, national parks, cities and historic sites to visit along your epic road trip from Rhode Island to California, taking the overwhelm out of the sheer endless possibilities!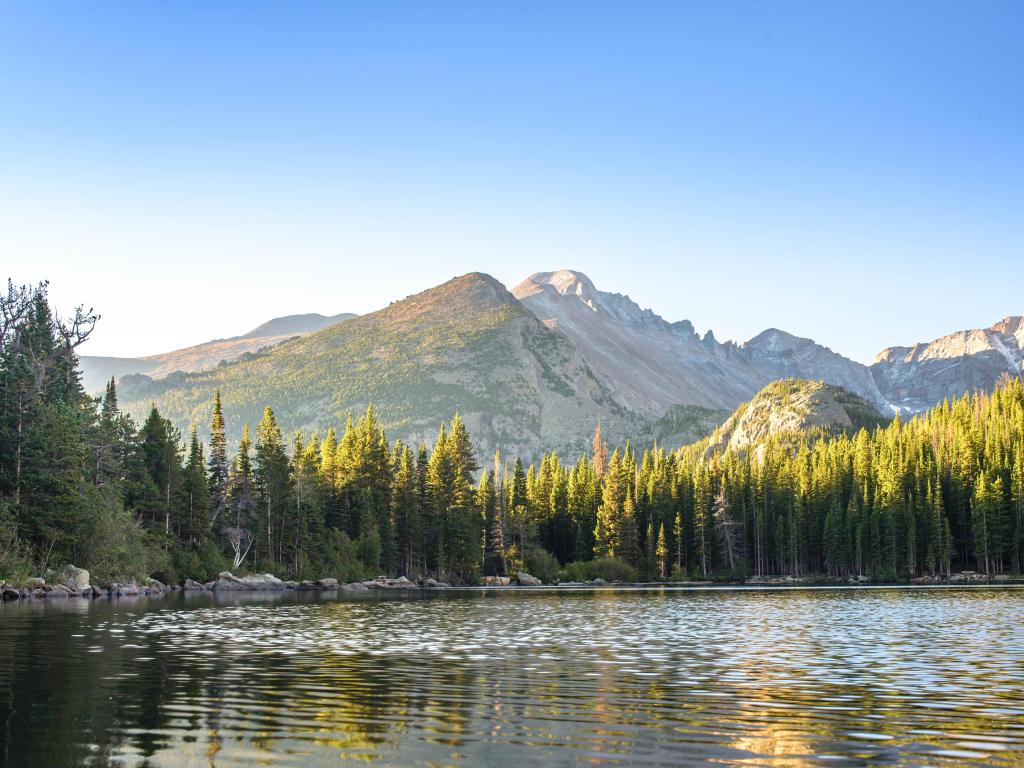 The Northern Route
Blackstone River and Canal Heritage State Park - Walk along the historic canals, once used as a trade route in 1800s for beautiful natural views of the 1000-acre park. Biking, horseback riding, canoeing, and fishing are also on offer here. Walk up to Lookout Rock for incredibly scenic views of the surrounding area.
The Worcester Art Museum - This art museum and gallery houses over 38,000 works of art, including some of the finest Roman mosaics in the States, incredible European and American art, and an impressive collection of Japanese prints.
Old Sturbridge Village – The chance to experience this living museum. A recreation of a 1930s rural New England town. Learn about the way of life at the time through chatting with costumed actors and watching demonstrations of rural practices from 200 years ago.
Springfield – Famously the birthplace of basketball, the Naismith Memorial Basketball Hall of Fame based here is a must-see for sports fans.
Black River Wild Forest and Ferris Lake Wild Forest – Hikes through these beautifully wild forests will be rewarded with stunning views and lake vistas.
Rochester - Experience a vast array of museums and art galleries as well as a rich industrial history and blooming arts scene, all on the banks of Lake Ontario.
Buffalo – Buffalo itself has many museums and gorgeous outdoor spaces to explore and a short detour from the city will let you explore the world-famous Niagara Falls.
Erie – Nestled along the banks of the Lake of the same name, this city is the perfect base from which to explore the many trails and beaches of Presque Isle State Park.
Cleveland - Stop here for a different perspective on life on the shores of Lake Erie. With a huge number of museums, art galleries, and music venues there is plenty to discover.
Chicago – Experience the iconic skyline of the Windy City by climbing a variety of skyscrapers from which to enjoy stunning views. Refuel with a world-famous deep-dish pizza before exploring the architecture and culture on offer in this versatile city.
Maquoketa Caves State Park – Explore incredible caves on one of the many hikes available in this natural park, perfect for a picnic stop.
Lake McConaughy State Recreation Area and Wildlife Management Area - Relax on the shores of this beautiful lake in this well-maintained recreation area, with huge woodlands to explore, and a wide array of wildlife and wild birds to spot.
Denver – Set in an area of outstanding natural beauty, with the dramatic Rocky Mountains as a backdrop, Denver is a hub of hiking trails, shopping, restaurants, and cultural activities.
Rocky Mountain National Park - Take a short detour to hike through the dramatically beautiful Rocky Mountain National Park. Aspen forests, alpine lakes, rivers and towering peaks await! Keep in mind that the national park uses a timed entry permit system. Please check the national park's website to see if you need to make a reservation before your visit.
Glenwood Springs - Take time to unwind in the world-famous resort, nestled amongst the beautiful Rocky Mountains. Glenwood Springs is also close to stunning Glenwood Canyon, home to the striking Hanging Lake and challenging hiking trails.
Grand Junction – Home to Colorado's wine country, you'll find more than 20 wineries here. The Colorado National Monument is close by also, offering breathtaking views of the canyon and red rocks. A short distance away you'll find Grand Mesa.
Arches National Park - Explore the 2000-plus natural stone arches that make up Arches National Park. Striking red rock formations create an otherworldly wonderland and a totally unique outdoor experience. You might need to make a reservation for a timed-entry permit while visiting Arches National Park. Please check the national park's website for up-to-date information.
Canyonlands National Park - Discover the countless canyons created by the Colorado river in this huge expansive national park just outside of Moab. Dramatic desert landscapes, towering rock pinnacles, flat topped mesa, and native American rock paintings are just a few of the sights on offer.
Dixie National Forest – This stunning National Forest brings the dark forest green together with striking red sand and rock to create a mesmerizing and unique vista.
Zion National Park - A deep canyon thriving with life, Zion National Park is a must-see stop on your road trip to California. Huge sandstone cliffs tower above you with striking colors of cream, pink, and red. Forest trails line the Virgin River which flows to the Emerald Pools, waterfalls, and a hanging garden. If you'd like to hike up to Angels Landing, you will need a permit and will need to make a reservation. Check the Zion National Park's website for more details.
Las Vegas – Sin City is known worldwide as the gambling, entertainment, and nightlife capital. Enjoy its eclectic mix of casinos, shows and fine dining.
Mt San Antonio - Hike 10,064 ft to the summit of Mt San Antonio, fondly nicknamed Old Baldy. This is considered a challenging hike, so you might prefer to take the scenic drive starting at the bottom of the canyon and winding up the mountain.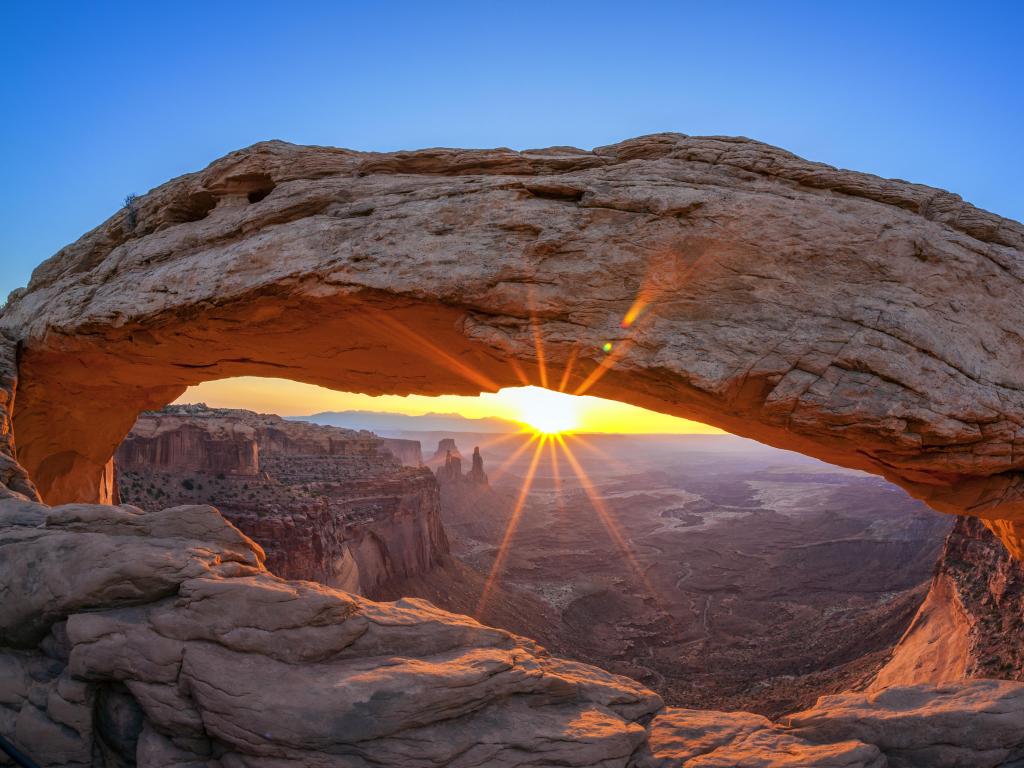 The Southern Route
New Haven – A beautiful coastal city, and home to Yale University, you'll find an impressive array of museums to explore here.
New York – Drop in on the city that never sleeps! There is so much to do in this world-famous city, from visiting the best art galleries to see Van Gogh and Monet masterpieces, to seeing the best of the best on Broadway stages.
Harrisburg – By the banks of the Susquehanna River, take your pick between exploring the National Civil War Museum, the Capitol Building or for something completely different, the chocolate-themed Hersheypark.
Columbus - Known for its youthful and vibrant atmosphere, Columbus is home to an innovative art scene and one of the largest college campuses in the country. This is a great city stop for nature lovers and history buffs alike.
Indianapolis - Known as the racing capital of the world, this city hosts three of the top attended races in the world, including the US Grand Prix Formula One. Indianapolis is a sporty city, home to the Indiana Pacers and Indianapolis Colts so make time to see a game on your way through.
St Louis – Below the iconic Gateway Arch, nestled along the bank of the Mississippi River, St Louis' vibrant downtown has much to offer everyone. With a plethora of soul food restaurants, microbreweries, museums and theatres to choose from, you're spoilt for choice.
Columbia - An energetic and youthful city, Columbia is famous for incredible barbecue and local wines. There are more than 130 wineries in the city and there are stunning European art and ancient Greek and Roman art on display in the Museum of Art and Archeology.
Kansas City - Home to a rich jazz heritage, Kansas City spans two states and offers visitors an immersive jazz experience, from museums to live music venues. The city is also known for its barbecues and fountains, a perfect city to stroll through looking for the next adventure.
Wichita – Midwestern charm in spades makes Wichita well worth the small detour necessary to experience it. The city has undergone a fascinating transformation from a western trading post to the bustling city it is today.
Pecos National Historic Park – Take the opportunity to walk a historical trail, once used by hunter/gatherers, traders, conquerors and explorers, immigrants, soldiers and ranchers.
Santa Fe - Renowned for its art scene, cultural diversity, and dramatic landscape, Santa Fe offers a beautiful and diverse experience for visitors with its Pueblo-style architecture and Spanish plaza.
Albuquerque – Albuquerque, with its desert location, is known for its historic adobe buildings, Native American art, and annual international balloon fiesta each October. Take a ride on the world's longest tramway to the summit of Sandia Peak.
Grand Canyon National Park – Just a small detour from your route will allow you to marvel at the iconic Grand Canyon. It really must be seen to be believed!
Joshua Tree National Park – Two distinct desert eco systems meet here, the Mojave and Colorado deserts. The result is a fascinating variety of plants and animals, rugged and stark landscape, and breathtaking views of the Coachella valley.
San Bernardino – Part of the iconic Route 66, San Bernardino revolves around this world-famous road even hosting an annual festival in its honor. Incredible historical relics are on display in the Robert and Frances Fullerton Museum of Art.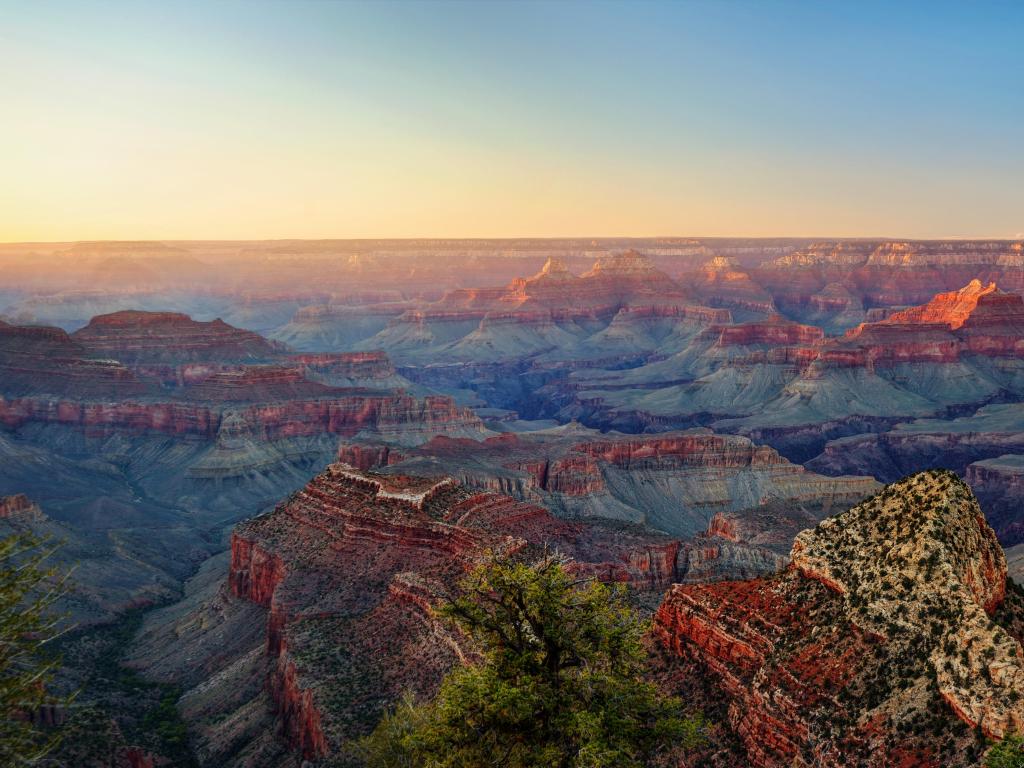 Best time to go on a road trip from Rhode Island to California
The weather in Los Angeles can be divided into two seasons, wet (Nov-March) and dry (April-Oct). Situated in a subtropical climate zone, the city enjoys a Mediterranean climate year-round, with temperatures rarely dropping below 50 degrees Fahrenheit.
Summer in the city can be very crowded, with huge amounts of visitors descending on the city. It can become oppressively hot, with the air becoming heavy smog due to the high amounts of traffic. Temperatures average around 73 degrees Fahrenheit but can be as much as 20 degrees lower by the coast. Los Angeles sees a great increase in rainfall in the winter months, but temperatures are still comfortably warm, ranging from the upper 60 degrees to low 70 degrees with frequent sunny spells. There are plenty of indoor attractions to keep you busy during the rain.
Both Spring and Fall in LA are transitional periods, from the dry season to the wet. Daily high temperatures in Spring rarely fall below 60 degrees and rarely exceed 85 degrees. Fall temperatures are slightly cooler than in Spring, averaging between 50 degrees and 70 degrees.
Los Angeles hosts incredible festivals and events for Halloween (Hollywood Halloween Carnaval) and Christmas (Hollywood Christmas Parade), honoring the film and TV history of the city.