Road Trip from Newark, NJ to Orlando FL
From stunning hikes in serene natural settings, to some of the best museums in the US, this fabulous road trip from New Jersey to Florida is the perfect pick if you're a traveler who likes variety in your vacation.
The 1,180-mile road trip from Newark, NJ to Orlando takes at least 21 hours, passing Philadelphia, Washington DC, Virginia Beach, Myrtle Beach, Charleston and Savannah on the coast. Or swing inland to drive the Blue Ridge Parkway and visit Atlanta.
As well as immersing yourself in beautiful scenery, and cooling down on the Atlantic beaches, you'll have the chance to travel on the legendary Blue Ridge Parkway and take in inspiring views for miles. Keep reading to find out the best routes and more to plan your road trip.
How far is Orlando from Newark, and how long will the road trip take?
Comparison of road trip routes between Newark and Orlando

| Route | Distance | Driving Time |
| --- | --- | --- |
| The Coastal Route | 1,180 miles | 21 hours 10 minutes |
| The Blue Ridge Parkway Route | 1,360 miles | 23 hours 30 minutes |
The quickest route from New Jersey to Orlando will get you there in a little over 16 hours. However, since that route doesn't take you through many places of interest, we'd suggest that this is one of those journeys that really benefits from a little more time.
The Coastal Route, which takes you on a fabulous drive right through Delaware and across Chesapeake Bay to Norfolk, Virginia, takes 1,180 miles in total. You should allow around 21 hours for this route.
If you'd prefer to travel inland, we'd highly recommend the drive along the Blue Ridge Parkway Route. The winding mountain roads on this section push the travel time up to around 23 hours for the 1,360-mile route.
Whichever route you choose, you'll need at least 6 days to enjoy this road trip, or even longer if you want to really immerse yourself in the ocean views or mountain trails that you'll pass along the way.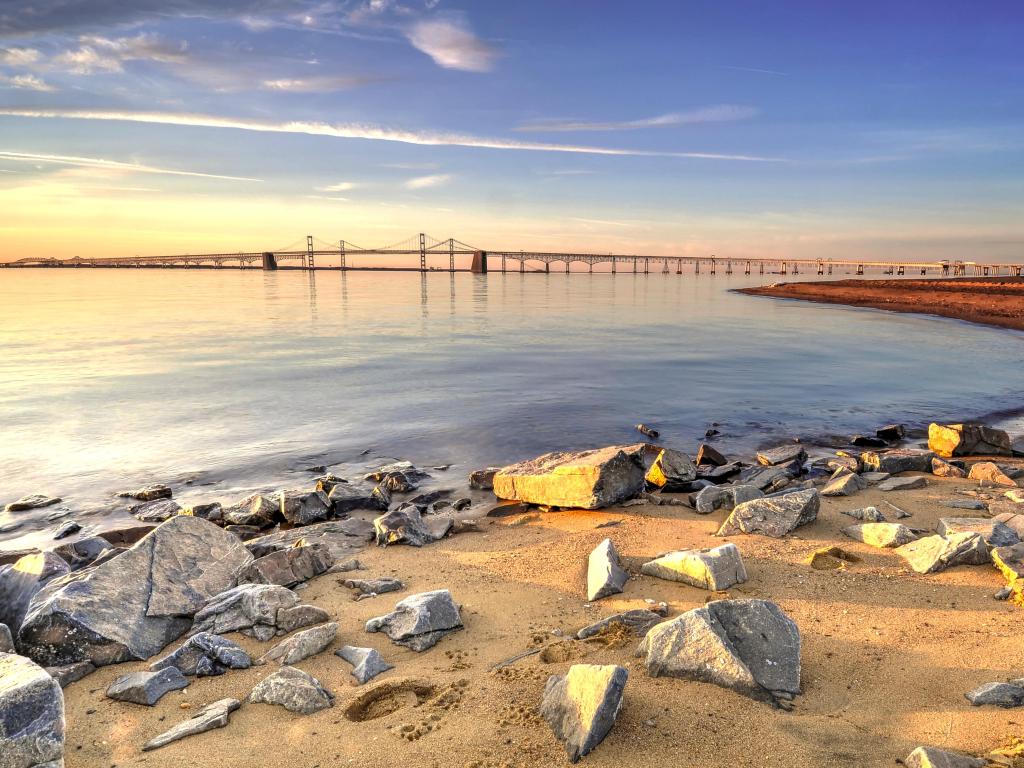 Best road trip route from Newark to Orlando
Our suggested route options vary greatly in what they offer and the stunning landscapes they cover, so the best one will depend on what you'd like to do and see on the way.
If you take the Coastal Route you'll work your way down America's beautiful East Coast, from the Garden State New Jersey to Florida, passing through Delaware, Virginia, North Carolina, and Georgia.
On this route, you'll see many beautiful beaches and coastal towns. You will also get to experience some Southern charm in Charleston and Savannah on the way. However, you'll miss out on the mountainous and lush forest views you would enjoy on our other route.
The Blue Ridge Parkway Route offers incredible scenic views and opportunities to hike along the way. You'll drive through New Jersey, Maryland, Virginia, North and South Carolina and Georgia on this route, before arriving in Florida.
How to drive from Newark to Orlando
The map above shows our suggestions for the best road trip routes between Newark and Orlando. Keep reading for detailed descriptions of both routes, where to stay on either, and the best things to do on the way.
The Coastal Route
Pick up Interstate 95 (I-95) and head south out of Newark, NJ. Once you've crossed into Pennsylvania, you'll follow the Delaware River through Philadelphia and Wilmington, before turning south and keeping the river on your left-hand side throughout.
After Dover, follow the road through Redden State Forest as far as Pocomoke City. Here, you'll continue south into Virginia as the highway takes you towards Cape Charles, right at the tip of the Delmarva Peninsula.
Your route continues via the Chesapeake Bay Bridge Tunnel. When you reach land, follow the shoreline to visit Virginia Beach, then swing inland onto the interstate through Norfolk, skirting the northern end of the Great Dismal Swamp National Wildlife Refuge.
When you're ready to move on, follow the coast through Myrtle Beach and Georgetown, then pass Santee Coastal Reserve before arriving in Charleston.
Heading west out of Charleston on the same road you'll meet up with I-95 again. Follow this for just a few miles then detour into Savannah, before returning to the interstate and continuing south.
You'll soon cross the state border into Florida, nearing the end of your trip. After spending some time in Jacksonville, you'll follow the Atlantic coast, so take some time to hop off the interstate to explore some of Florida's stunning coastal towns, including historic St Augustine.
All that's left is to switch onto I-4 at Port Orange, from where it's just a short drive into Orlando.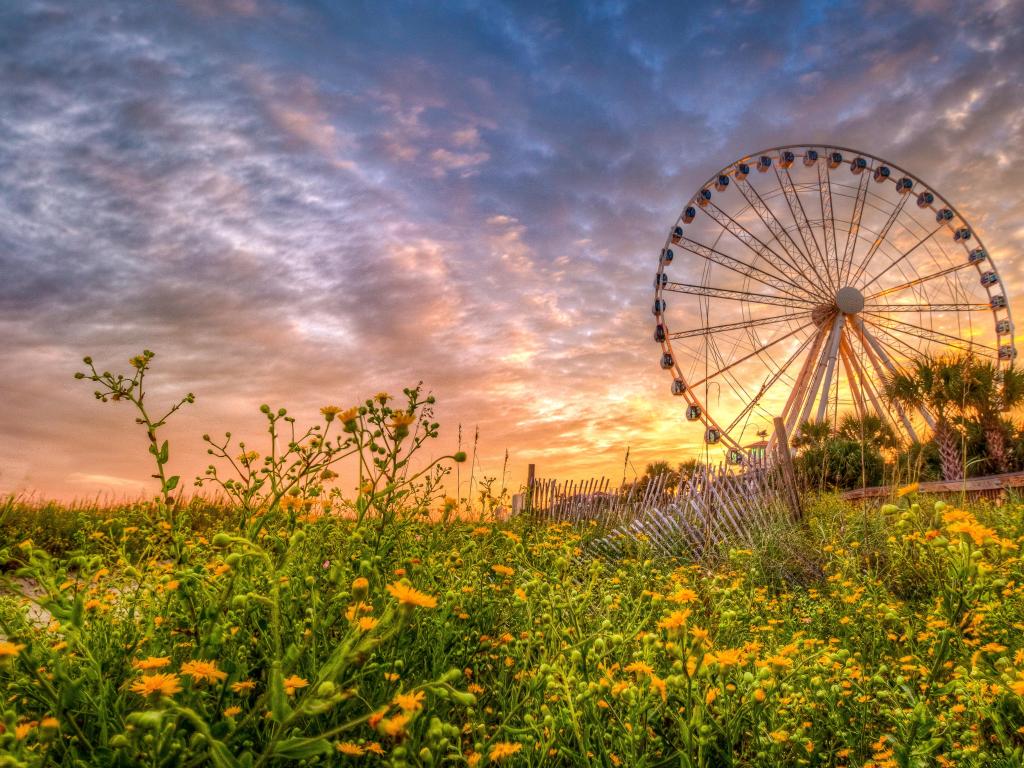 The Blue Ridge Parkway Route
As with the Coastal Route, follow I-95 out of Newark, NJ, and past Philadelphia and Wilmington. However, instead of turning off the interstate, you'll continue to follow it through Baltimore and on to Washington DC.
Once you've spent some time exploring the many attractions of the nation's capital city, pick up the interstate again, heading west through Arlington and Front Royal.
If time is on your side you can detour here to follow the Skyline Drive through Shenandoah National Park. This road runs parallel to the interstate, which you can rejoin after completing Skyline Drive near Waynesboro.
Alternatively, and for a much quicker trip, just head straight down past Roanoke and head south towards Woodlawn and Galax. Here, take a left turn and follow the road south. This leads you onto the fabulous Blue Ridge Parkway, which you'll follow south.
Along the way, you'll pass mile after mile of stunning mountain views, including Mahogany Rock, Sheets Gap Overlook and Jumpinoff Rock.
As you approach the end of this stretch of the parkway, stop off in the town of Blowing Rock before rejoining the road past Grandfather Mountain and the much-photographed Linn Cove Viaduct.
You'll finally rejoin the highway as you approach Linville Falls, turning right off the Parkway. Drive past White Plains and the northern shore of Lake Hartwell before taking you right into Atlanta, Georgia.
From Atlanta, you'll pass Macon and Valdosta before crossing into Florida. Then continue south past Gainesville and Ocala. Here, you will pick up Florida's Turnpike to make your final approach to your destination, Orlando.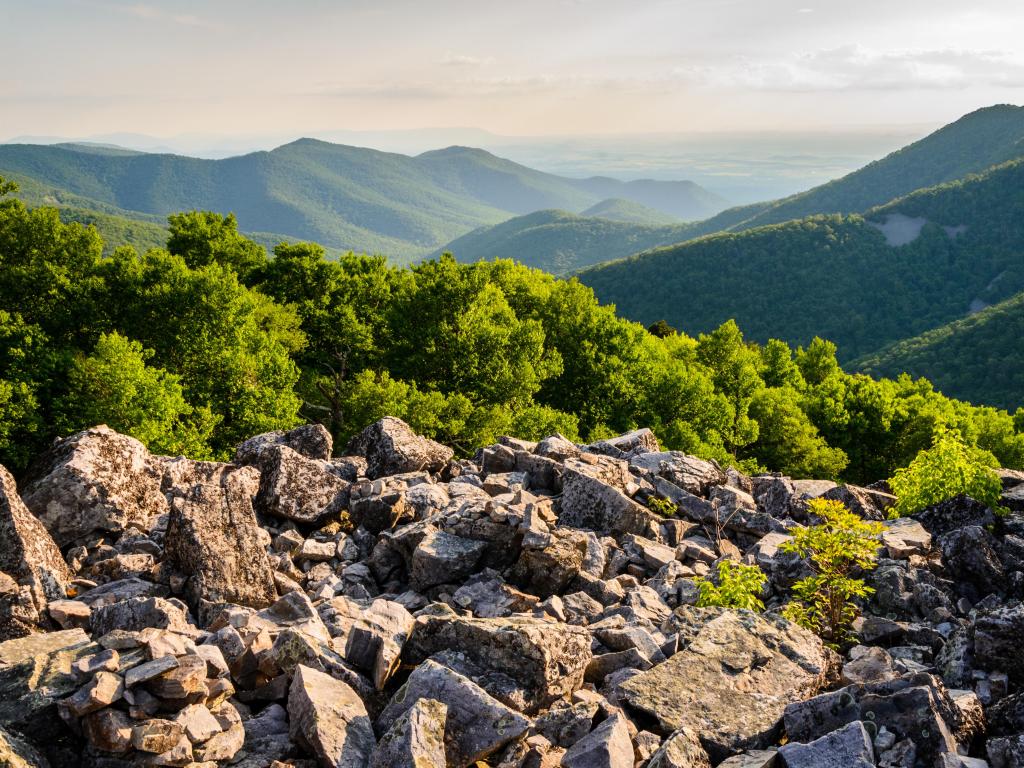 Best places to stop between Newark and Orlando
With so many miles to cover you're going to need to make several stops to enjoy this road trip to the full. There are some fabulous cities and natural areas along the way, so you'll be spoilt for choice, but here are some of our top picks.
Immerse yourself in history in Charleston
If you're taking the Coastal Route, you could make your final or penultimate stop in Charleston, South Carolina, which is just over 6 hours' drive from Orlando.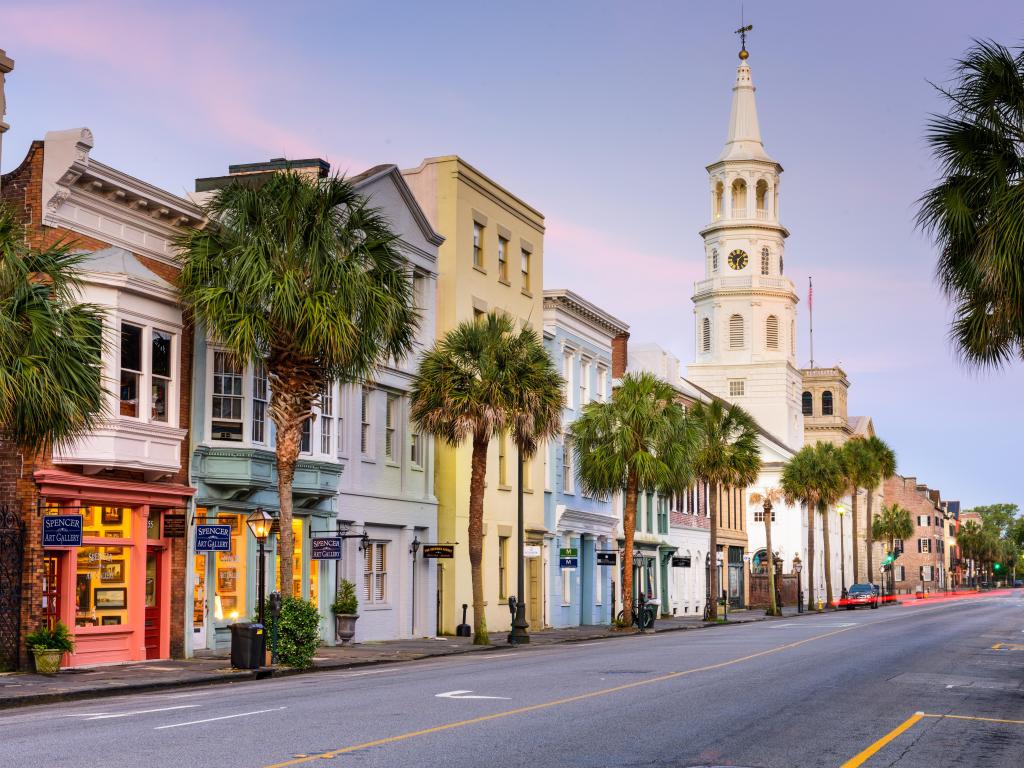 Charleston is a beautiful port city, full of history and culture and known for the colorful buildings of the French Quarter and picturesque Charleston Harbor - the perfect balance before you hit the resorts of Orlando.
Enjoy beautiful views of Charleston Harbor from the comfort of an old park bench and double swings at the Waterfront Park, then go back in time with a horse-drawn carriage ride through the Historic District to see magnificent homes, churches and colorful buildings.
To really immerse yourself in the city's historic vibe, book a stay at the Andrew Pinckney Inn, a beautifully restored boutique hotel in the center of Charleston. You'll enjoy a complimentary breakfast served on the rooftop terrace and stylish rooms.
Located within walking distance of the Historic District, this hotel has a stellar location to get the full Charleston experience. It's also within walking distance of the South Carolina Aquarium, should you have time to visit another interesting attraction during your stay in the city.
Relax and refresh in Atlanta
You'll probably want to rest your legs after hiking on the Blue Ridge Parkway if you have followed our route that shares the name with this legendary drive. So why not make a stop in Atlanta, which is a convenient 6-hour drive from Orlando, Florida?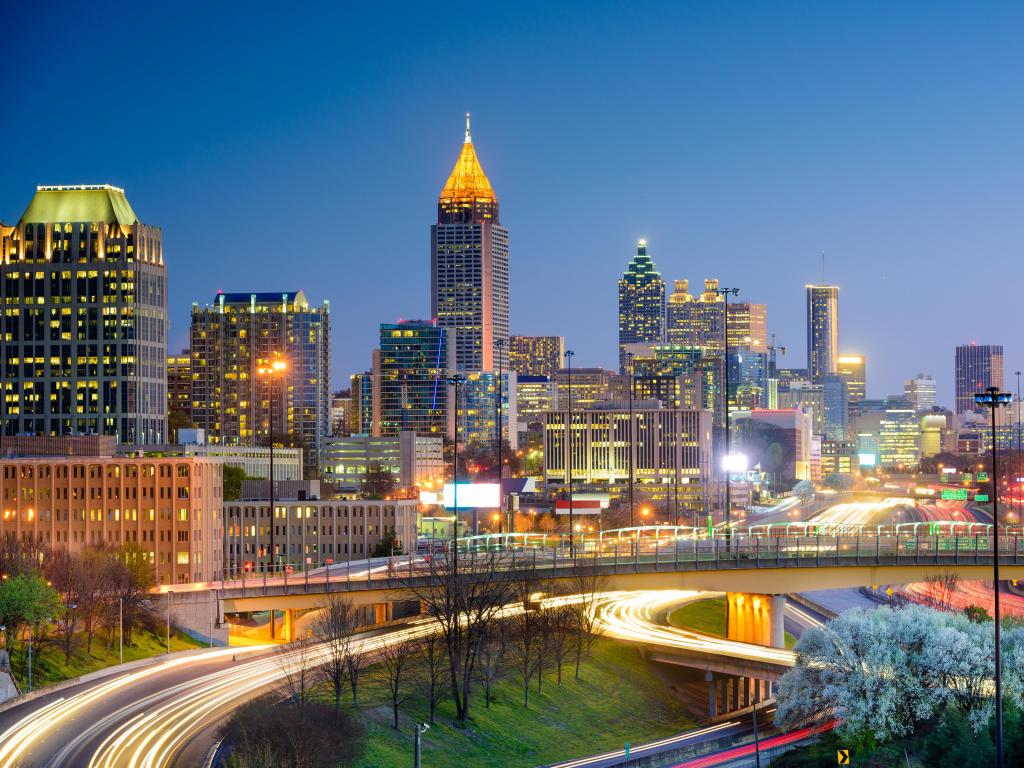 Atlanta is known as an important historical city and a city of culture, boasting an impressive array of museums including the High Museum of Art and National Center for Civil and Human Rights. At Martin Luther King, Jr. National Historic Park.
When you're ready to take a break from the city's museums and history, walk or take a bike ride along the Atlanta BeltLine, the city's largest greenway. This trail links big attractions with cool bars and trendy restaurants.
Located in the affluent Buckhead district, the Thompson Buckhead boasts a restaurant and fabulous swimming pool, as well as a bar where you can enjoy your favorite cocktail. This stylish and luxurious hotel, which also has a sun terrace, is competitively priced for the city.
The hotel is located close to Atlanta History Center and a short drive away from downtown Atlanta, where you can visit the Atlanta Botanical Gardens and the World of Cola-Cola. The nearby Frankie Allen Park will provide you with a fresh breath while visiting this bustling city.
Go with the flow in Orlando
Once you arrive in Orlando, you're probably going to want to immerse yourself in the pure vacation culture that you'll find all across the city.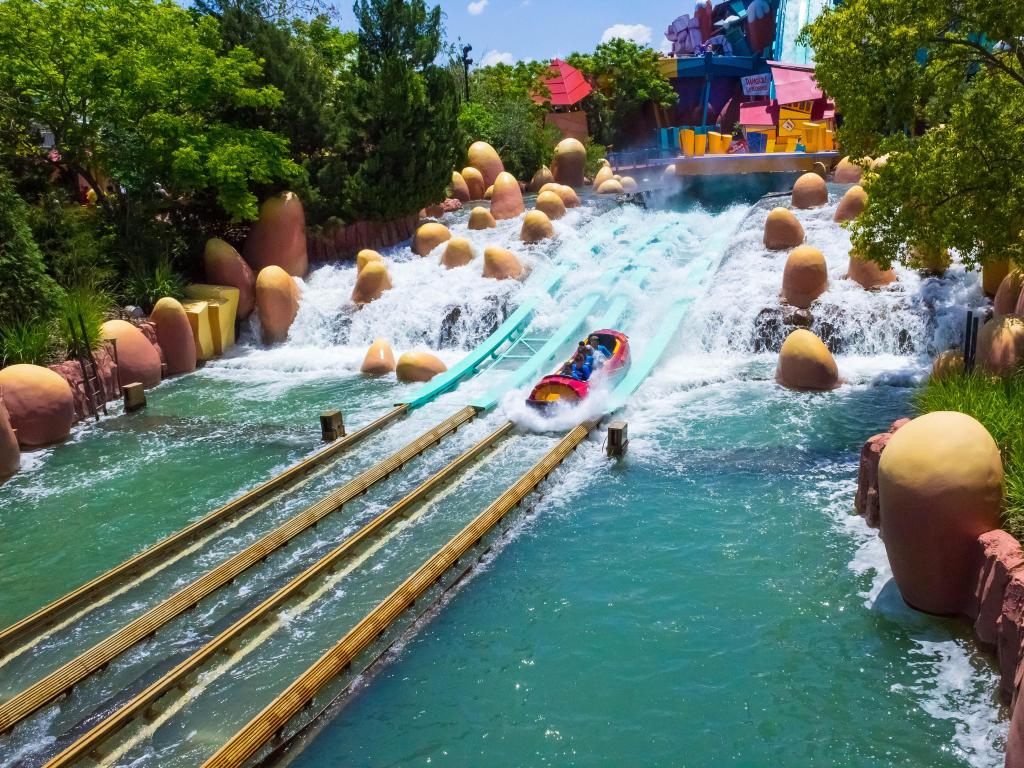 Close to SeaWorld, Walt Disney World Resort, The Wizarding World of Harry Potter (located in Universal Orlando Resort) and other major theme parks, the tropical-style Caribe Royale Orlando is a great place to base yourself to take full advantage of the city's many attractions.
The hotel also has an on-site restaurant and fabulous outdoor pool where you can relax after a long day.
Things to see on a road trip from Newark to Orlando
There's plenty to see and do on a road trip from Newark, New Jersey, to Orlando, Florida. The main challenge is deciding which of the many highlights to fit in!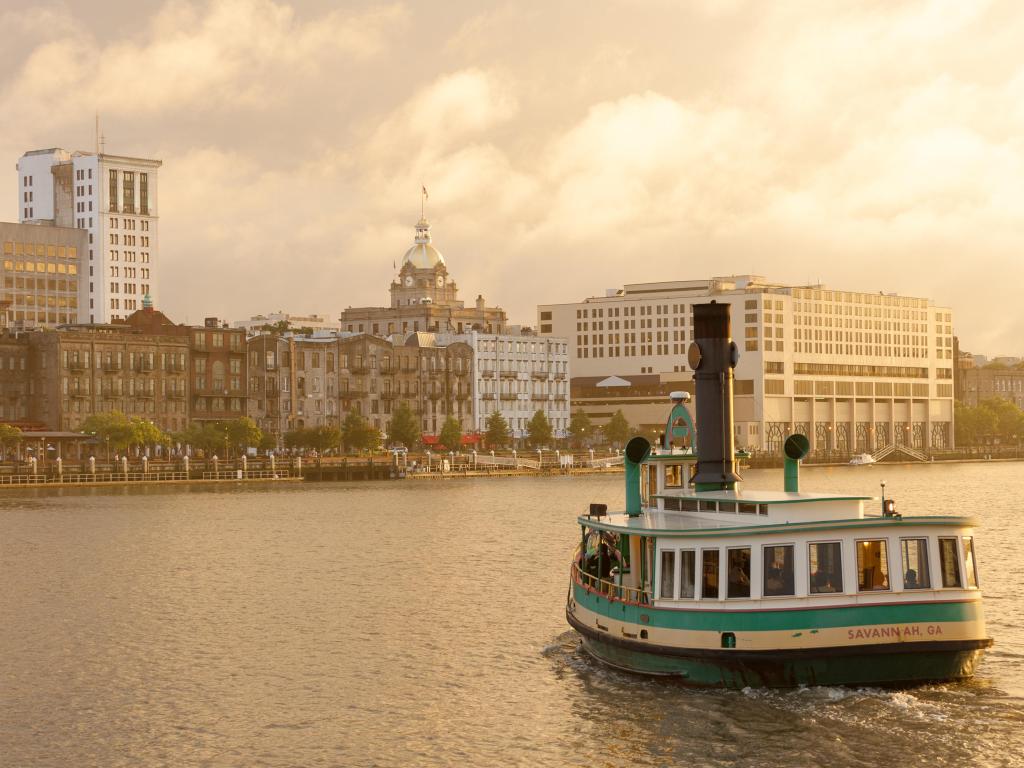 The Coastal Route
Redden State Forest - Go for a hike in this beautiful state forest to find the historical lodge that was once used as a hunting retreat for railroad executives.
Assateague Island National Seashore - Explore sandy beaches, coastal forests, salt marshes and catch a glimpse of the elusive Chincoteague ponies.
Virginia Beach - Enjoy the beach views on the 3-mile boardwalk in Virginia Beach. Visit the aquarium and Marine Science Center to see sharks, Rays and Sea Turtles.
Wrightsville Beach - Surfers should visit this beach outside of Wilmington, known for its strong surf and beautiful views.
Myrtle Beach - Hit the arcades on the beachfront boardwalk, go on a ride at the Family Kingdom Amusement Park, and don't miss the SkyWheel, one of the country's tallest Ferris wheels.
Charleston - See the colourful houses in the French Quarter, take a horse-drawn carriage and spend time at Waterfront Park for gorgeous views of the Charleston Harbor.
Savannah - A beautifully quaint coastal Georgia city check out the Gothic-Revival Cathedral of Saint John the Baptist, wander through the Spanish Moss-covered Oak trees in Forsyth Park, and enjoy the Antebellum architecture.
Jacksonville - Enjoy the 22 miles of relaxing beaches of Jacksonville or check out the world-class art in the public galleries.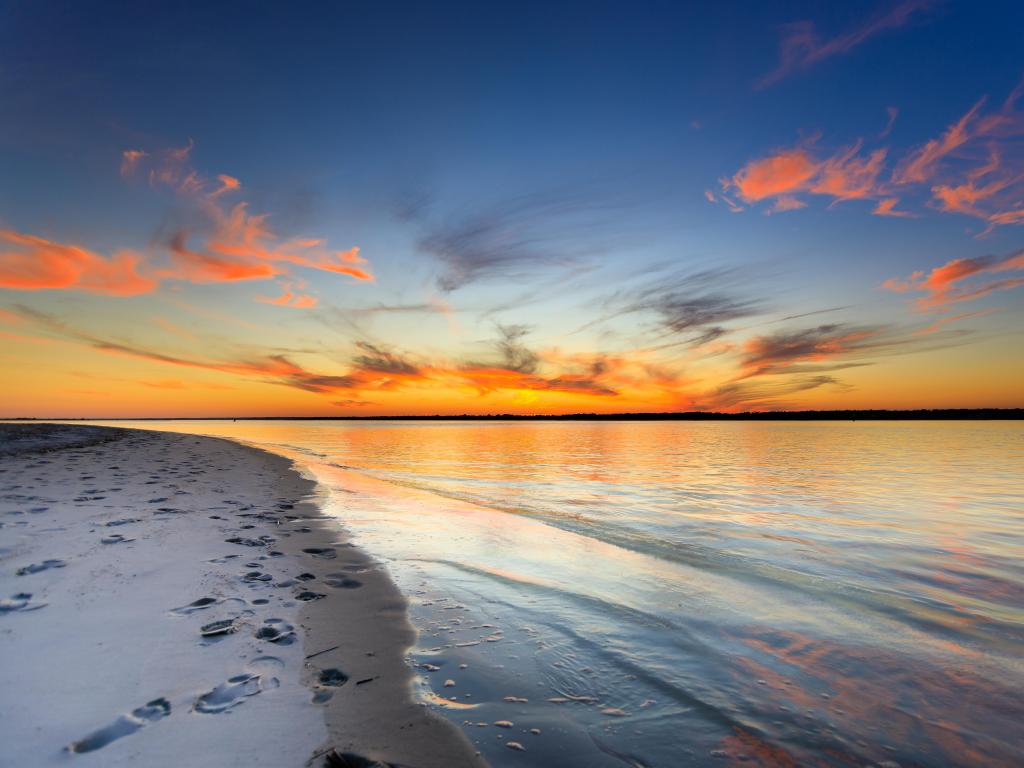 The Blue Ridge Parkway Route
Baltimore Inner Harbor - The birthplace of the national anthem, this harbor is a great place to spend the afternoon with Civil War-era warship the USS Constellation, the National Aquarium, and Fort McHenry National Monument and Historic Shrine.
Washington D.C. - Check out the many museums and iconic buildings Washington D.C has to offer including the Smithsonian National Museum of History, the White House, the Lincoln Memorial, and the US Capitol.
Manassas National Battlefield Park - Check out the site of the Battle of Bull Run and visit this National Park for ranger tours and Civil War re-enactments.
Basin Creek Trail - Hike trails in the largest national park on the Blue Ridge Parkway - discover the secluded gorge known as Basin Creek hiking past waterfalls, summit views, and abandoned cabins.
Grandfather Trail to Calloway Peak - Hike this challenging 4.1-mile route that will take you through the beautiful forests of Grandfather Mountain State Park and up to incredible views from the summit of Calloway Peak. Don't miss the Mile High Swinging Bridge on your visit to this park.
Big Lost Cove Cliffs - More beautiful natural views on this hiking trail. Come in the Fall to see a spectacular color show of leaves changing colors.
Linville Falls - Hike woodland trails to see beautiful and serene waterfalls, and impressive rock formations.
Little Switzerland - Stop for coffee in quaint Little Switzerland, about an hour away from Asheville. Located just off Blue Ridge Parkway this is a picturesque afternoon stop.
Pisgah National Forest - Explore this beautiful forest on the picturesque Appalachian Mountains, climbing mile-high peaks, chasing waterfalls, and getting lost in forested slopes.
Atlanta - Visit Atlanta to see its impressive array of museums including the High Museum of Art and the National Center for Civil and Human Rights.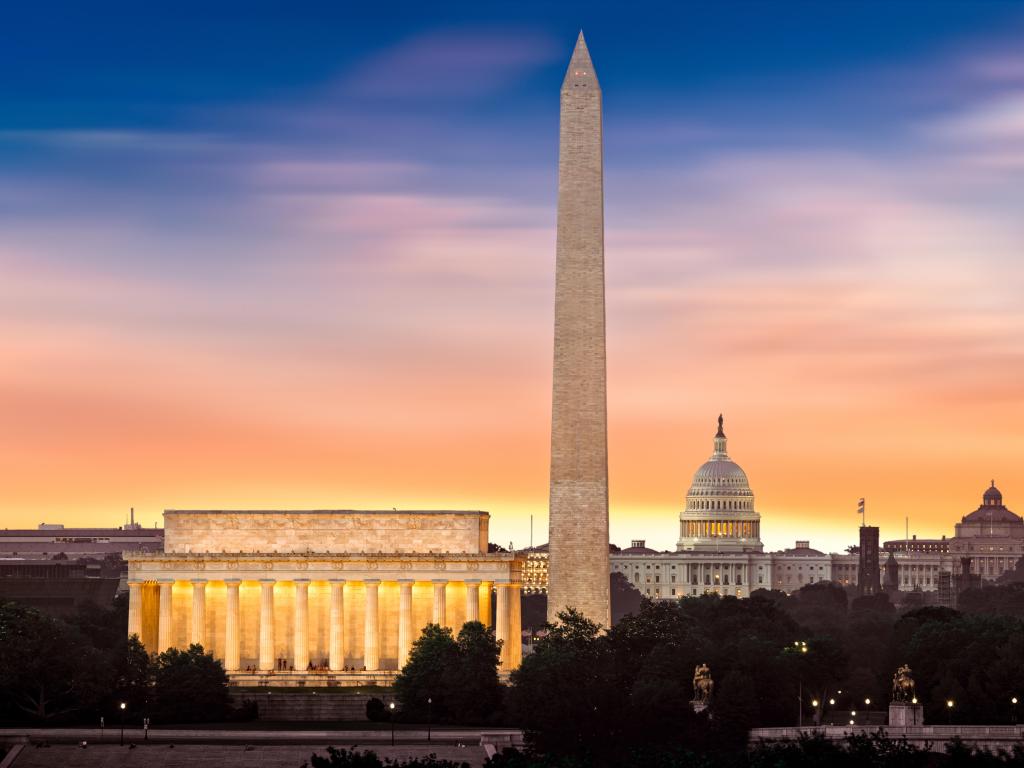 Both Routes
Princeton University - Famous for the Ivy League Princeton University, make sure to visit the Gothic-style University Chapel and the University art museum.
Asbury Park - Take a small detour to visit the Jersey Shore. Asbury Park is home to a famous boardwalk and the iconic music venue the Stone Pony, notable in many careers including New Jersey icon Bruce Springsteen.
Philadelphia - Visit the important sites of the American Revolution including the Liberty Bell and Independence Hall where the Declaration of Independence and Constitution were signed.
Gainesville - Famous for the University of Florida, this city is home to incredible fossil collections and a beautiful butterfly house where you can see hundreds of butterflies and birds.
Ocala National Forest - Where Sand Pines meet crystal clear turquoise pool waters, this might be one of the most beautiful national forests. Hike the Florida Trail and go wildlife spotting keeping your eyes open for Alligators, Manatees and rare birds in this ancient forest.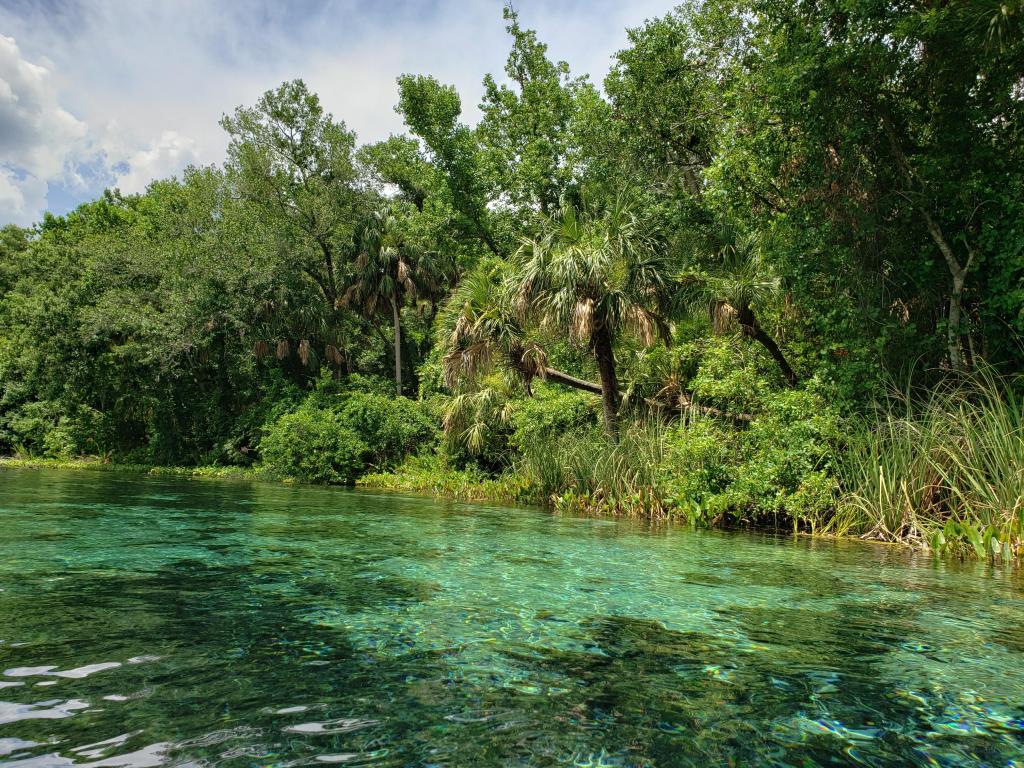 Best time to go on a road trip from Newark to Orlando
We'd suggest spring or fall as the best times to take this road trip, since other parts of the year can bring adverse weather which makes the journey less enjoyable.
Summer in Orlando is hot and humid, reaching the mid-90s Fahrenheit. Despite this, it's still the most popular time to visit, and the queues in the quintessential Orlando theme parks will be long.
One of the draws from July right the way through to November is the famous Epcot International Food and Wine Festival in the Walt Disney World Resort.
In contrast, winter in Florida is pleasantly mild with average highs of 73 degrees Fahrenheit. You will be able to enjoy outdoor activities without having to worry about crowds, while the weather will be warm enough to enjoy time outdoors, even if the ocean might still be too cold for a relaxed swim.
However, during snowy months, parts of the Blue Ridge Parkway might be closed, so it is a good idea to check before you set off if you are following this route.
Spring is the best time to visit Orlando, with pleasant weather between 50 and 80 degrees Fahrenheit and cheaper accommodations. Just make sure to visit before the rainy season begins in June.
Late Fall is also a great time to make this trip. You'll be able to see the foliage change color, which is a spectacular sight, especially on the Blue Ridge Parkway, and you'll arrive in Florida just in time to wave goodbye to the rainy season.