Located on the West Coast of the United States in California, Highway 1 is one of the USA's most popular scenic road trips. The meandering road, which is famed for its breathtaking views and cliff edges overlooking the ocean, covers three-quarters of the Cali coastline.
It takes 11 hours and 30 minutes to drive the 655-mile Highway 1. This is a stunning coastal route that passes many iconic cities but with congestion, narrow roads, steep drops and a chance of landslides, some travelers might find it scary to drive.
Throughout the drive, you can visit golden sand beaches sitting on the Pacific Ocean, some of the Golden State's favorite cities and National Parks. If you're nervous about the challenges of this route, keep on reading to find out how to stay safe as you enjoy these amazing sights along the way.
Where is Highway 1 (Pacific Coast Highway) located, and why might this drive be challenging?
Starting in Fort Bragg, Highway 1 (Pacific Coast Highway) runs 655 miles along the coastline of California before ending at Dana Point. The route passes notable landmarks such as the Golden Gate Bridge in San Francisco and the rugged coastline of Big Sur. It'll also traverse beachside cities like Monterey and Morro Bay.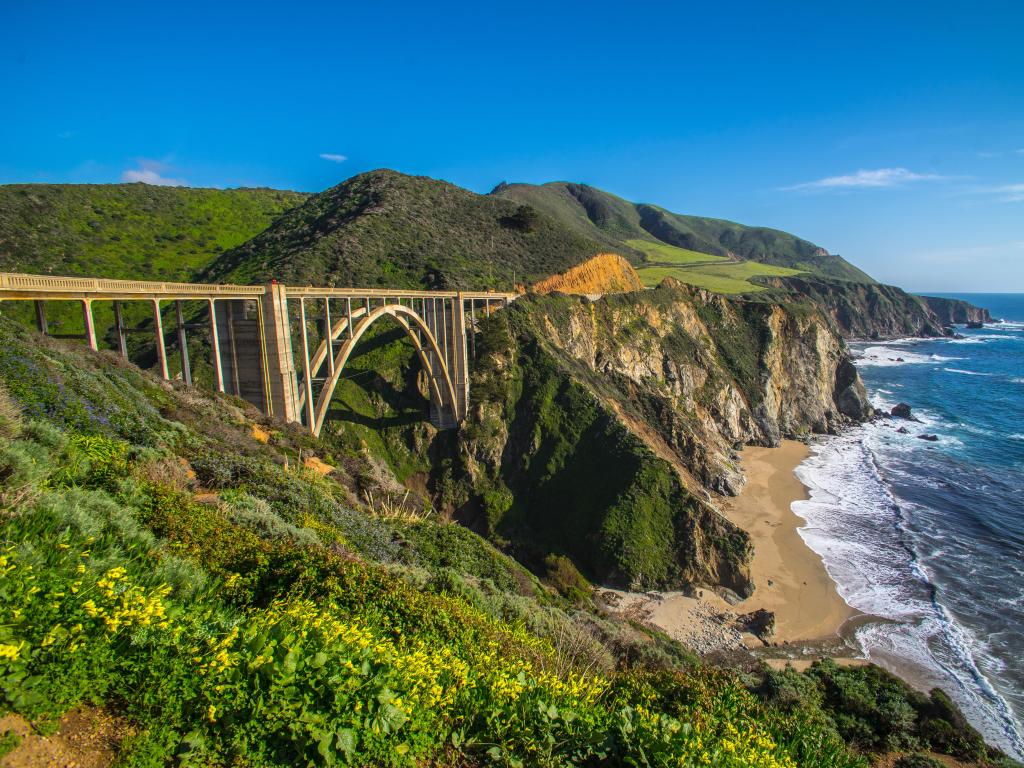 If you'd like to learn more about Pacific Coast Highway, you can check out our detailed guide here.
Given the stunning views and iconic cities along this route, Highway 1 is a hugely popular drive, but some drivers might find the long sections of two-lane road on this route, combined with steep cliff edges, scary. There's also a risk of landslides, which can often cause damage on this scenic but exposed highway.
There's also the chance of congestion due to the route's popularity. On many stretches of this winding road, overtaking is not permitted, although the frequent pullovers and viewpoints are a great place to let vehicles pass if they're in more of a hurry.
You'll have to navigate around tourists stopping for photo opportunities and the many cyclists who may also be enjoying the view.
There's no alternative to Highway 1 if you want to enjoy the views, attractions and beaches that make the Pacific Coast Highway so special.
However, if you are scared to drive it and want to get to Dana Point from Fort Bragg (or vice versa), you can drive inland and follow US-101 and Interstate 5 instead.
Driving the interstate would be safer since it's a bigger road with fewer twists and turns, but this is a pretty uninteresting stretch of driving with little to see and do - and that would defeat the purpose of setting off on a Pacific Coast Highway Adventure!
Driving on Highway 1 from Fort Bragg to Dana Point
It will take around 11 hours and 30 minutes to drive the 655 along Highway 1 between Fort Bragg in the north and Dana Point, which sits between Los Angeles and San Diego.
That's allowing for the detour you'll need to take while the route beyond Big Sur is closed due to damage from a landslide.
Setting out on your drive you'll pick up Highway 1 in Fort Bragg without a problem, since it's the main route through town. Follow the road south through Mendocino and Stewarts Point, then you'll pass Salt Point and Sonoma Coast State Parks before reaching Bodega Bay and traveling through Point Reyes National Seashore en route to San Francisco.
At Manzanita CA-1 joins up with CA-101 to cross the Golden Gate Bridge, before Highway 1 splits off again to take you through the city of San Francisco and back out to the Pacific Coast.
You'll have the chance to visit the huge forest at Big Basin Redwoods State Park before spending some time in Santa Cruz and enjoying the sweeping views of Monterey Bay.
From Monterey it's just a short drive before you hit Big Sur, probably the most famous section of the Pacific Coast Highway. However, the road south of Big Sur is currently closed so once you've enjoyed this iconic drive you'll have to return back to Monterey and swing inland for a while on Route 101 before rejoining Highway 1 at Morro Bay.
The final stretch of your trip will take you through Santa Barbara and Ventura, before you approach Los Angeles through the famous beach suburbs of Malibu and Santa Monica.
Detour into LA if you want to spend some time in the city, but otherwise simply continue to follow Highway 1 south past Huntingdon Beach and Newport Beach, before arriving at your destination, Dana Point.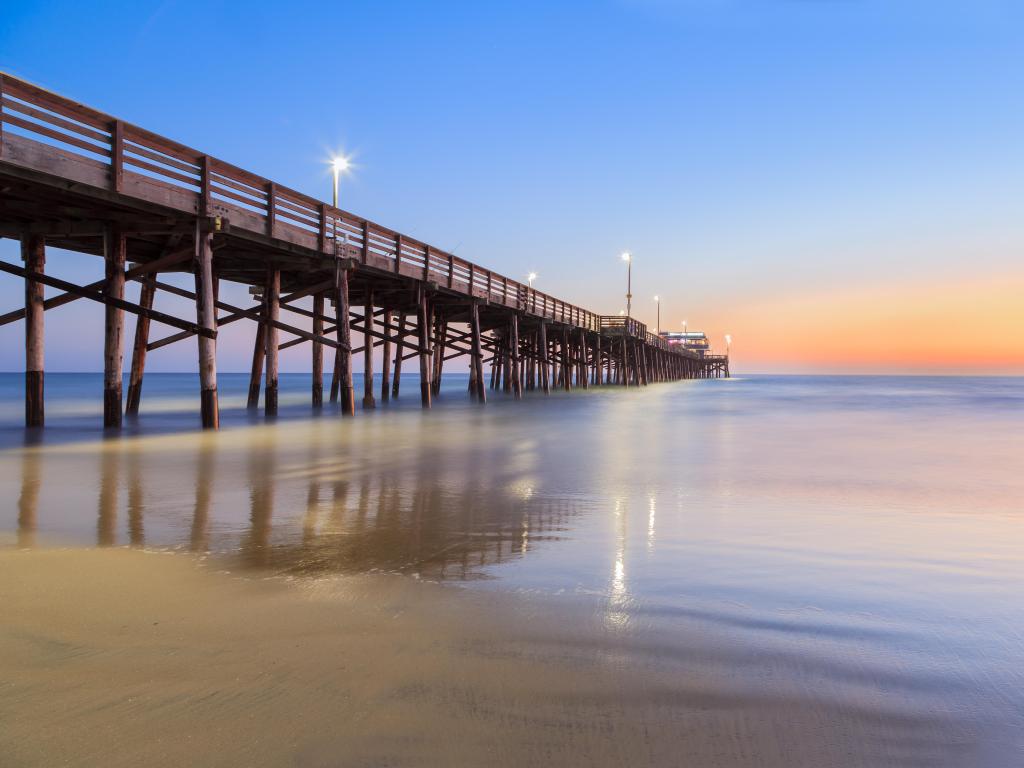 Things to know that can impact the drive on Highway 1
Barring unforeseen weather events, you'll usually find Highway 1 in good condition, and the road surface is good.
You might also find it reassuring to know that the speed limit isn't fast on this highway. Throughout the drive, the speed limit ranges from 45 MPH to 55 MPH, with speeds as low as 25 MPH on the sharpest hairpin corners.
There are a few things that can impact your drive though, and it pays to be prepared for them.
Depending on the time of year and time of day, you can find yourself on congested roads. Busier roads can make it more stressful and dangerous.
Although this is listed as a major highway, there are stretches of the road with just two lanes (one in each direction) and you'll encounter many hairpin turns throughout the drive as the road hugs the coastline. From Santa Cruz to Monterey in particular is narrow.
You'll also encounter steep cliff edges in places, particularly when descending from the Santa Lucia Mountains. There are guardrails in most places, but even so, the twisty Cabrillo Highway south of Julia Pfeiffer Burns State Park can be scary.
Add onto this the challenges posed by tourists, which can make the narrow, winding road even harder to drive. Although there are pullovers, you can often find tourists parked on the side of the road. Sometimes, tourists also cross the road to take photographs and it's a popular route for cyclists too.
As you might expect, this ocean-facing route can also be impacted by the weather. There are often strong winds, especially at the aptly named Hurricane Point. Fog can also cause poor visibility.
Another impact of the weather is the risk of landslides. There's currently a closure on Highway 1 following a rockslide, which destroyed a section of the road near Big Sur.
Landslides can be a common occurrence during winter. While the authorities attempt to predict the likelihood of landslides and close roads beforehand, it's a concern to keep in mind during heavy rain and sections are often closed off.
Tips to drive on Highway 1 in the safest way
You can't make the roads wider or the cliffs less steep without taking a detour away from Highway 1. The views from the cliff edges are one of the major attractions of Pacific Coastal Highway. They offer fantastic vistas that overlook the ocean. Simply put, it's unavoidable if you want to drive the Pacific Coastal Highway.
Fortunately, however, there are still a few things you can do to avoid some of the challenges of Highway 1.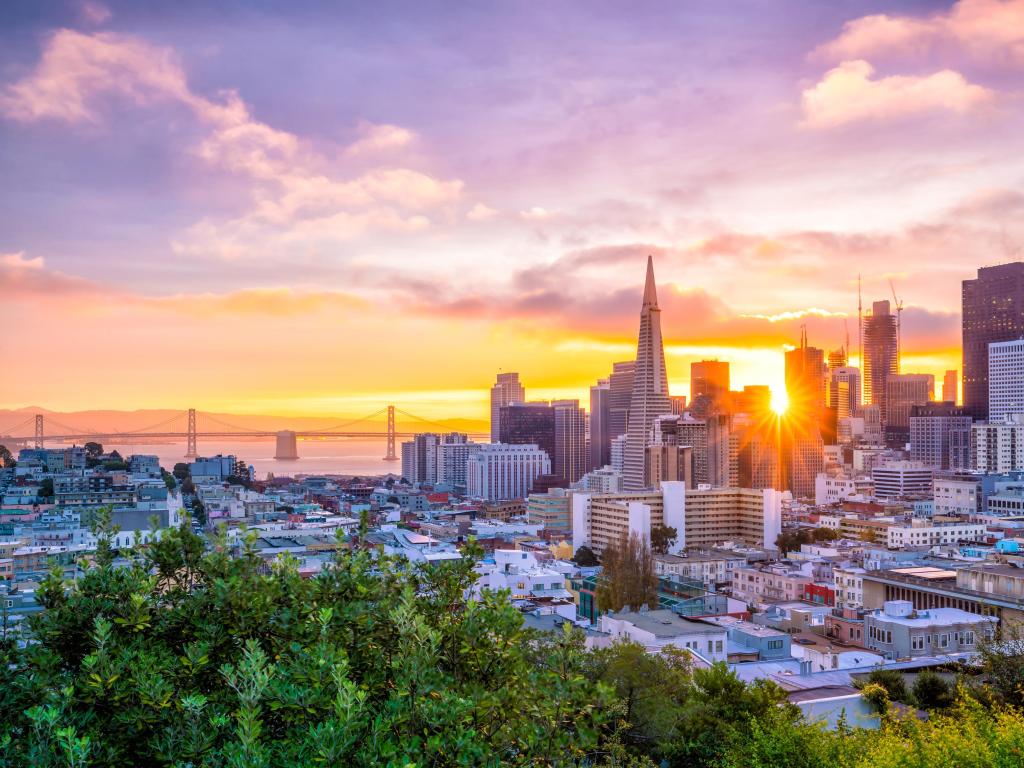 The first is to avoid traveling during the peak summer period or at weekends. This is when the road is busiest. Try to tackle the road on weekdays and avoid rush hour when entering the major cities along the route.
Even at quieter times it pays to be alert to other road users. Make sure you're well rested so you can keep an eye out for visitors and cyclists.
There are also frequent spots where 1-way controlled traffic is in use, mainly for emergency maintenance and construction. Stay alert to these and be prepared to stop unexpectedly.
You might also like to avoid driving at night, especially when heavy fog is already limiting visibility.
Heavy rainfall often causes mudslides and rockslides. Since January is the rainiest season, we'd suggest avoiding this month and keeping up to date with the latest travel conditions at other times of year.
Although this might all sound intimidating, remember that you'll encounter many towns and cities along CA-1, with all the usual amenities, so you'll be able to take a break from driving.
You also won't have to look hard for gas stations, restaurants, and hotels in smaller cities such as Santa Barbara and Monterey, as well as the larger stops of San Francisco, Malibu, and Los Angeles.
One thing to note is that, south of Carmel, you may struggle with cell phone coverage because this is a remote part of the drive.
If you'd like to take breaks and split your drive into parts to make it more manageable, check out our guide on the best places to stay on the Pacific Coast Highway.
Here are our top tips for driving the Pacific Coast Highway as safely as possible:
Make the trip early in the day so that you can make the most of the daylight visibility.
Avoid traveling on weekends and holidays, which will usually be more crowded.
Do a "virtual drive" using Google Street View so that you can prepare yourself and "see" the route for yourself beforehand.
If you're hiring a car, consider an SUV or 4-wheel drive to make light work of the twists in the road.
Do not drive in rain or fog. This will limit visibility and make your drive more dangerous, and you won't be able to admire the views either.
Check the local travel advisory before you set out so that you can plan for any unforeseen changes to the route.
Bring an up-to-date Sat Nav to conquer unexpected closures.
Remember, 14 miles south of Big Sur is closed so you'll have to factor in the time of a detour.
If possible, have two designated drivers to share the load so you can stay fresh and allow each driver some time to relax and enjoy the view.
Stay alert for cyclists, especially on windy sections of the route, and be ready to pass them slowly and safely.
There are stunning vistas along the way, it's feasible you could stop every few miles, so consider allowing more time than the time Google Maps or your Sat Nav states.
Alternatives to driving yourself on Highway 1
If you're based in San Francisco, there's a solution in case you're scared of the drive.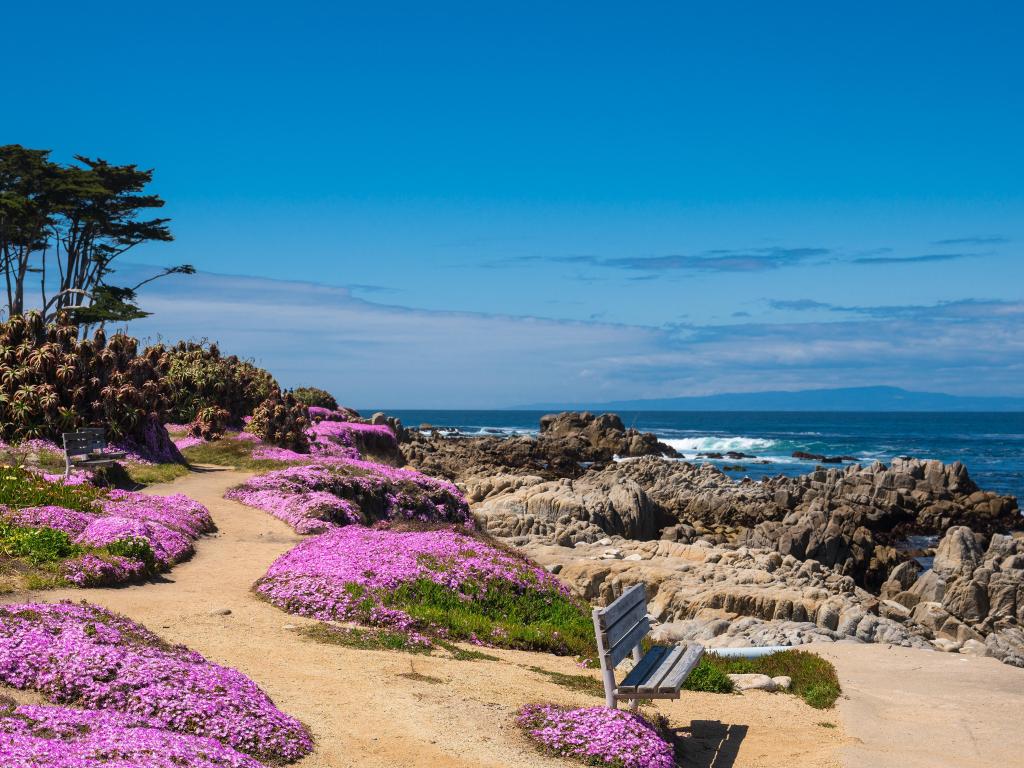 Gray Line San Francisco offers tours, with a trip that will take you along the scenic road to Monterey and Carmel. This is often considered the most scenic part of CA-1, and by letting someone else do the driving you can avoid the stress of tackling the twisting roads yourself.
Of course, you don't have to be a nervous driver to opt for the tour option - this is one of those stunning trips where even confident drivers might prefer to sit back and enjoy the view.
Best time to drive on Highway 1
Summer is a great time to make the drive because you'll see the Pacific coast at its dazzling best, and you'll be able to stop and enjoy the towns and beaches along the way in the sunshine.
Saying that, June to August is a busy time on this scenic drive, so congestion might spoil the views and make the attractions on the route crowded.
May and September are often a good compromise, with fewer vehicles making the journey while the weather is still decent. Monterey in September for example, has the same average temperature as August (80 degrees Fahrenheit.)
Winter on Highway 1 is a much quieter time to drive the route. However, it can often be rainy and overcast.
Not only does this make the drive more dangerous, but it also limits visibility. It gets dark by 5pm, so you won't be able to see the views in their full glory.