Road Trip from Eugene to San Francisco
San Francisco is known for its majestic Golden Gate Bridge, the winding Lombard Street, and the historic Alcatraz Island. From the Gold Rush era to the present-day tech boom in nearby Silicon Valley, "The City by the Bay" has been a buzzing destination for centuries and is the perfect place to visit on a road trip from Eugene.
The 730-mile road trip from Eugene to San Francisco will take 12 hours and 25 minutes to cover. The notable stops en route are Mt Shasta, Lake Tahoe, Plumas National Forest, Sacramento, Fort Bragg, Redwood National and State Parks and Bodega Bay.
You'll get to see some of the most iconic landmarks and natural wonders in America on this fantastic road trip. Read on below to learn more about our recommended routes, top destinations to see, stops along the way, and the best seasons to travel.
How far is San Francisco from Eugene, and how long will the road trip take?
Comparison of road trip routes between Eugene and San Francisco

| Route | Distance | Driving Time |
| --- | --- | --- |
| The Coastal Route | 650 miles | 13 hours and 10 minutes |
| The Inland Route | 730 miles | 12 hours and 25 minutes |
The Inland Route from Eugene to San Francisco takes approximately 12 hours and 25 minutes to complete, covering a distance of 730 miles without accounting for any detours.
Our other alternative, the Coastal Route, isn't much different in terms of drive time, clocking in at 13 hours and 10 minutes over a distance of 650 miles.
While you could possibly do these routes in a day or two, we recommend taking at least 3-4 days for the journey. This way, you'll get to make the most of the journey and the places you'll visit along the way.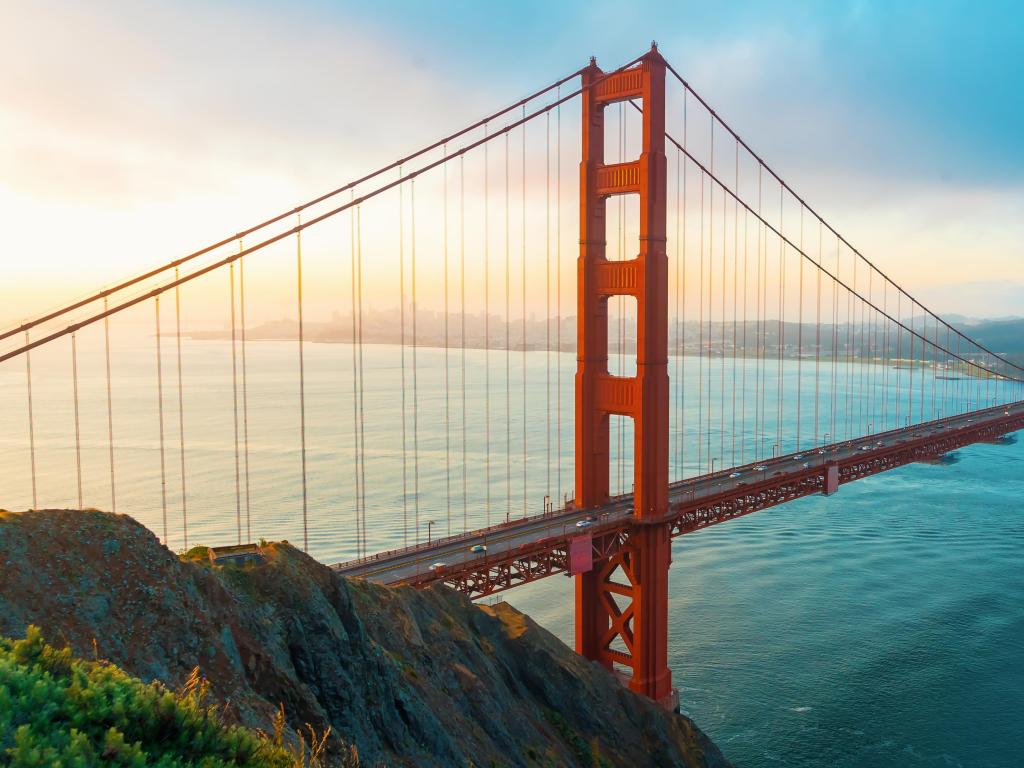 Best road trip route from Eugene to San Francisco
While both routes on a drive from Eugene to San Francisco offer a unique blend of attractions, they are quite different in the overall vibe, weather, and attractions.
The Inland Route takes you on a journey through dramatic landscapes and remarkable national parks, all under the towering presence of Mount Shasta.
This route showcases the breathtaking Rogue River and its 15 cascading waterfalls, and you'll be traveling a portion of the Volcanic Legacy Scenic Byway, one of the most incredible geologic monuments in America.
The sights of Burney Falls and McCloud Falls are nothing short of majestic. During the winter, this route features world-class ski slopes. You'll also get to see the pristine waters of Lake Tahoe, one of the most photogenic lakes in America.
Venturing further, you'll pass through Sacramento, California's state capital. Once celebrated as the City of Trees and the center of the Gold Rush, it now holds the title of the Farm to Fork City.
However, if you're looking for coastal vistas and ancient forests, the Coastal Route is your calling. This stunning route winds through the age-old Redwood forests, where the road occasionally cuts right through the heart of these colossal trees.
You'll follow the coastal highway the entire way, revealing unparalleled views of the jagged shoreline, vast untouched beaches, and during specific times of the year, you might catch a glimpse of migrating whales.
At the end, you'll enter the Bay Area via the iconic Golden Gate Bridge, a picturesque ending to an already mesmerizing journey.
How to drive from Eugene to San Francisco
The map above shows our suggestions for the best road trip routes between Eugene and San Francisco. Keep reading for detailed descriptions of both routes, where to stay on either, and the best things to do on the way.
The Inland Route
Starting in Eugene, take Interstate 5 (I-5) south. Drive through the beautiful rolling hills, vineyards, and small towns of inland Oregon. and through Wolf Creek Park before you reach Grants Pass.
Keeping Cascade-Siskiyou National Monument to your left, you will continue en route into California. You'll follow the base of the iconic Mt. Shasta, one of the most photographed mountains in the USA.
From here, take CA-89 and drive into the rolling mountains. Afterwards, you can visit Lassen National Forest and make a detour to Lassen Volcanic National Park. Take your time to admire the wildlife and peaceful surroundings.
Continue driving to Plumas National Forest. Then, make your way on CA-89 to the city of Truckee and then stunning Lake Tahoe. Then, take I-80 through Tahoe National Forest and enter Sacramento. After getting your fill of California's capital, continue on to San Francisco.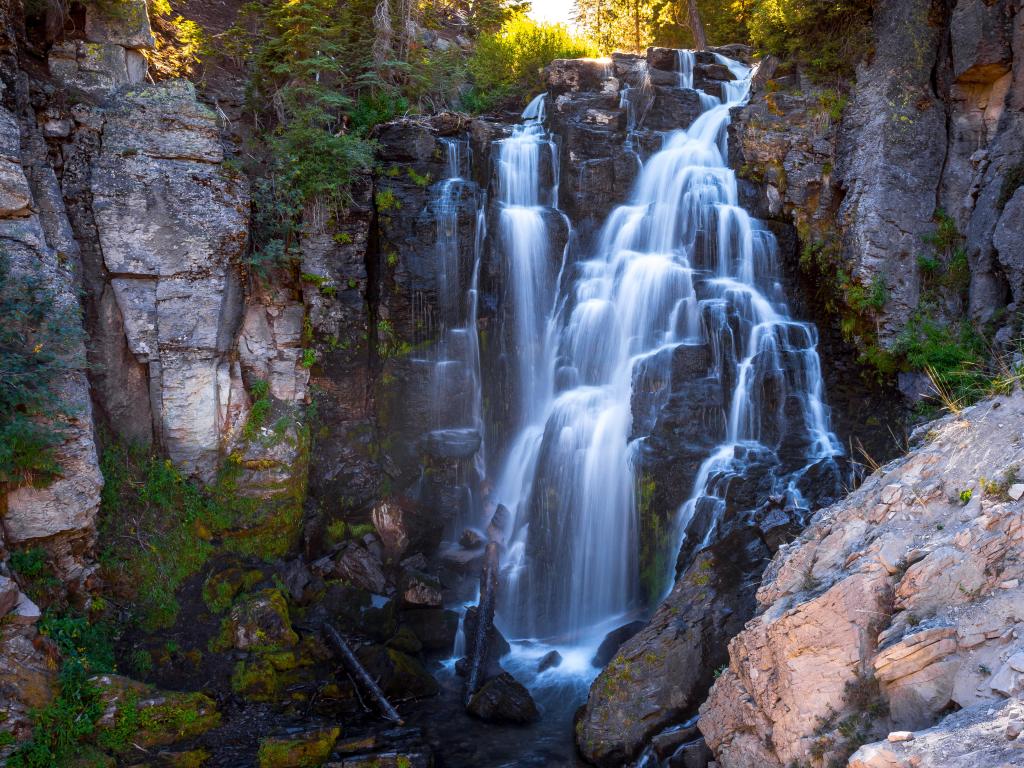 The Coastal Route
Starting from Eugene, make your way south on I-5 through the vineyards and countryside of Oregon. Once you arrive at Grants Pass, take the exit onto US-199. Soon, you'll soon find yourself in California.
Continue on to Crescent City. Here, you'll start to see the mighty redwoods, the tallest trees on earth as you travel south.
Follow US-101 to Redwood National and State Parks and the mighty Klamath River. Continue south through the towering trees and beautiful landscapes and take as much time as you need.
After experiencing this magical part of the world, head south to Arcata and Eureka. From here, continue on US-101 to Willits and take the exit to Fort Bragg. You will find yourself on Pacific Coast Highway, one of the most legendary drives in North America.
If you have more time, you might want to spend some extra time on this section of the route, basking in beautiful coastal scenery in Mendocino, Albion and Bodega Bay.
Then, continue on route past Point Reyes National Seashore and cross the iconic Golden Gate Bridge into San Francisco.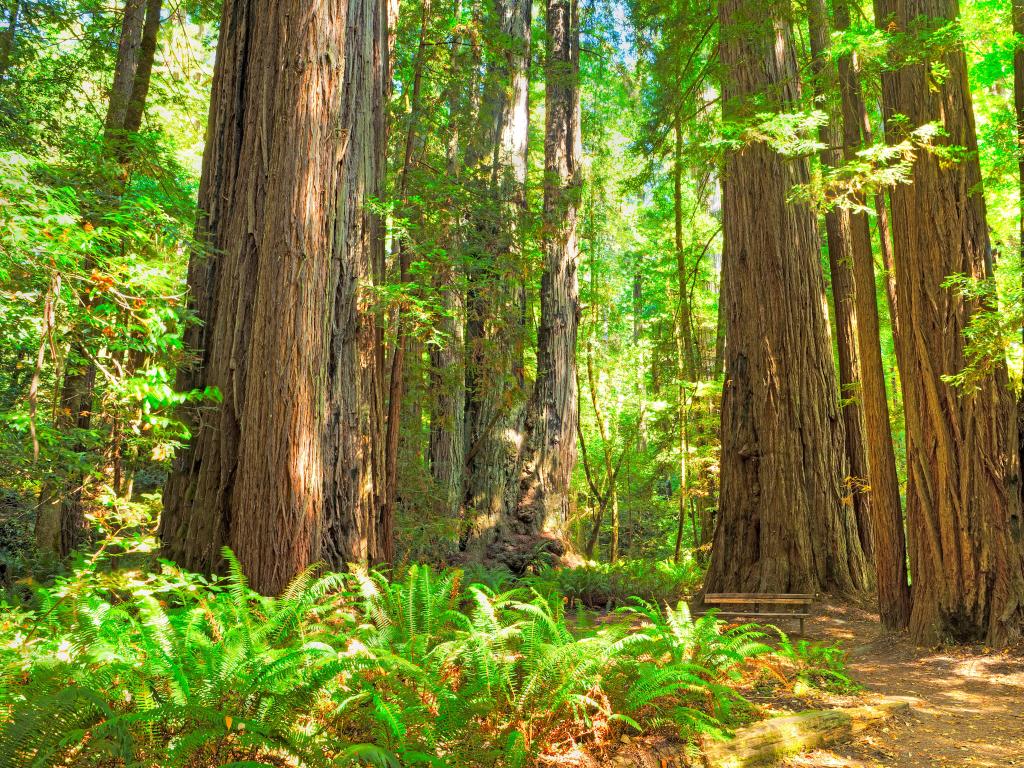 Best places to stop between Eugene and San Francisco
You'll want to break the journey up and stay in one of the amazing destinations below. That way, you can get the most out of this mesmerizing part of America and have the road trip of your lifetime.
Get back to nature in Dunsmuir
Dunsmuir, perfectly positioned about 4 hours and 20 minutes along the Inland Route, features enchanting natural beauty and rich history. Nestled by the Upper Sacramento River, Dunsmuir is a natural wonderland.
A year-round hub for fishing, the river's shimmering waters hold promises of the perfect catch. The town's proximity to the mesmerizing Castle Crags State Park and its beautiful waterfalls makes Dunsmuir the perfect place to take a break and catch your breath.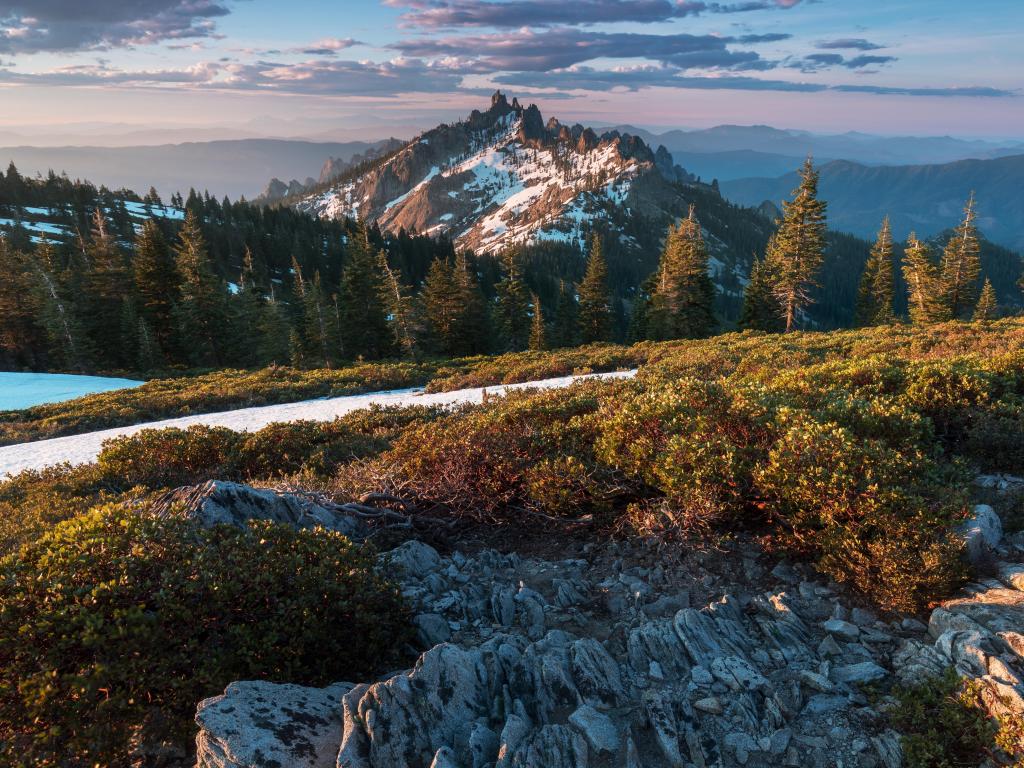 Railroad aficionados have a special reason to be excited, too. Recognized on the Pacific's Train Town USA Registry, Dunsmuir is a historic railway town, proudly commemorated during the annual Dunsmuir Railway Days.
For more natural beauty, the Dunsmuir Botanical Gardens provide a serene escape with a diverse collection of plant life. Just a short distance away, the sounds of cascading water at Hedge Creek Falls offer a peaceful break.
When it comes to accommodation, the luxurious Mossbrae Hotel stands out as the jewel of Dunsmuir. This quiet boutique hotel, situated right in the town's heart, has a blend of comfort and convenience.
There is a kitchenette in every room, which ensures you can prepare your favorite drinks and snacks without stepping out. And for those moments of relaxation, the outdoor seating area offers the perfect backdrop.
When you are ready to head out, Hedgecreek Falls is a mere 4-minute drive from the hotel, offering an easily accessible natural retreat. For adventure seekers, the Mount Shasta ski-lifts await, just a 30-minute drive away.
A coastal break in Eureka
Approximately 5 hours and 20 minutes along the Coastal Route lies Eureka, a town radiating historic charm and natural wonder. Set against the backdrop of towering Redwood forests, Eureka has a beautifully preserved downtown area.
Eureka sits on Humboldt Bay, a vast estuary known for its plant and animal life. Whether it's bird-watching, fishing, or embarking on scenic walking trails, the bay caters to all.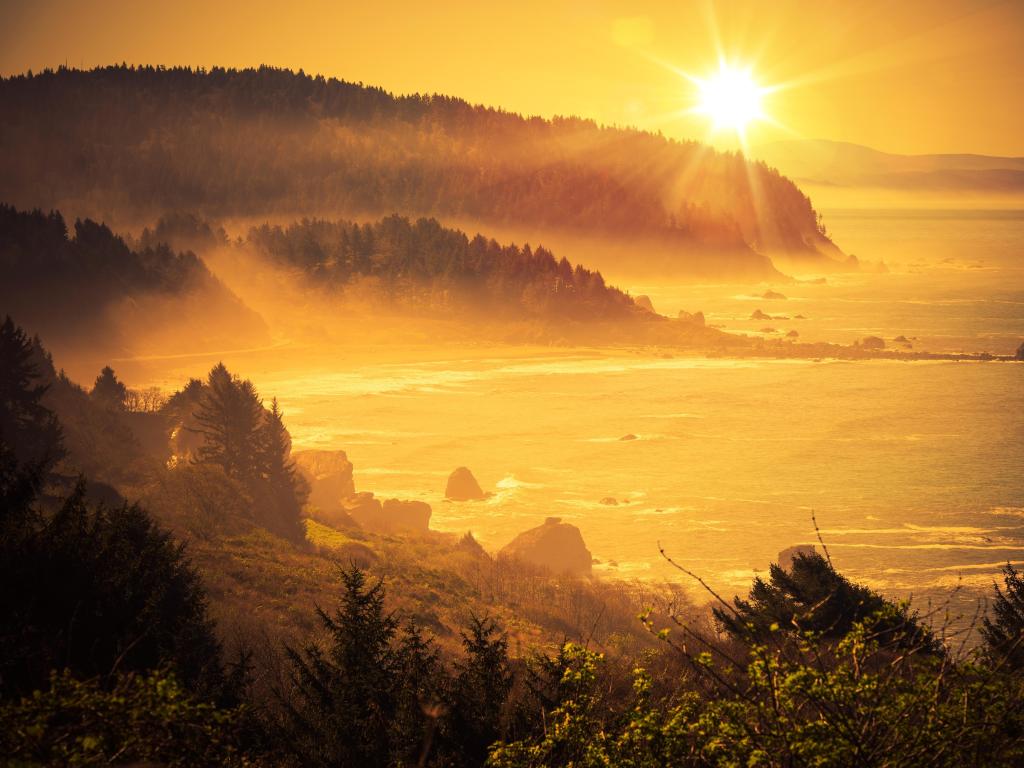 Among the town's gems are Sequoia Park, Sequoia Park Zoo, and Redwood Skywalk, a trio that promises an in-depth exploration of the region's natural splendors. The Humboldt Bay and Humboldt Botanical Gardens are also must-see stops.
For your overnight stay, we recommend staying at the beautiful Pinc Lady Mansion. A historic Victorian house of the Queen Anne style, its meticulous restoration has not only brought it back to its former glory but has also turned it into one of Eureka's premier accommodations.
Run by a local family, the mansion's transformation journey can be revisited through 'The Craftsman' show on TV,
Strategically positioned opposite the iconic Carson Mansion, The Pinc Lady Mansion offers rooms with sea vistas. Its location in the historic "Old Town" and proximity to the Waterfront Trail further solidifies its reputation as a "landmark" building worth staying in.
Humboldt Bay is just a 40-minute drive away from the mansion. If you are an artistic soul, then we recommend visiting Morris Graves Museum of Art, nearby. And just 3 minutes away, the Blue Ox Millworks and Historic Village offers insights into the town's crafts and history.
Where to stay when you reach San Francisco
San Francisco is a world-famous city full of history and charm, where you'll get to see landmarks such as Haight and Ashbury Streets and Golden Gate Park.
Make sure to take some time to explore the famous waterfront and see Pier 39. You can also take a ferry to Alcatraz Island, the famous former prison turned museum.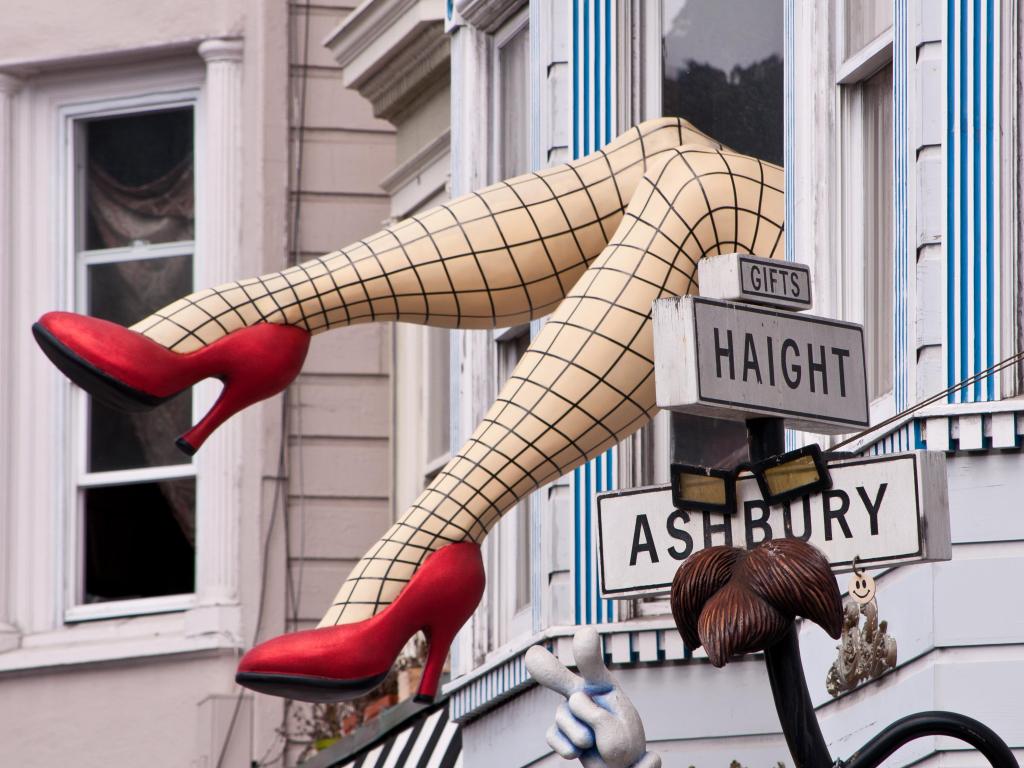 For your stay in San Francisco, we recommend spending the night at the luxurious and highly-rated Omni San Francisco. This beautiful hotel is adorned with modern furnishings and luxurious decor.
Omni is located in the heart of downtown, close to all the attractions such as Fisherman's Wharf. You're only a short walk from Chinatown and Union square, plus some of the city's most famous bars and restaurants, ensuring that you'll have the time of your life.
In the morning, enjoy the hotel's popular breakfast or come back to its popular restaurant later on for a meal for the perfect way to end your day after exploring the city.
Things to see on a road trip from Eugene to San Francisco
This jam-packed road trip is full of exciting highlights and amazing adventures. Below are our top highlights to help you plan your trip easier.
Both Routes
Bohemia Gold Mining Museum - Dive deep into Oregon's mining history at this museum, which showcases the Bohemia gold rush of the late 1800s. Artifacts, photographs, and authentic equipment offer a glimpse into the lives of miners and their families.
Grants Pass Museum of Art - Located in Grants Pass, Oregon, this museum celebrates contemporary art with rotating exhibits and community events.
Inland Route
Crater Rock Museum - A treasure trove of geological wonders, this museum in Central Point, Oregon displays minerals, fossils, and Native American artifacts, highlighting the region's rich geology and history.
McArthur-Burney Falls Memorial State Park - Experience the splendor of the 129-foot Burney Falls, often referred to as the "Eighth Wonder of the World," amidst the tranquility of the surrounding evergreen forests.
SETI Hat Creek Observatory - Home to the Allen Telescope Array, this observatory in Hat Creek, California, seeks to explore, understand, and explain the origin and nature of life in the universe.
Donner Memorial State Park - Situated in the Sierra Nevada, this park commemorates the tragic Donner Party expedition and offers insight into pioneer history amidst beautiful mountain scenery.
Chambers Covered Railroad Bridge - Nestled in Cottage Grove, Oregon, this historic wooden bridge is the only remaining covered railroad bridge west of the Mississippi.
Ti'lomikh Falls and the Storytelling Stone - Situated on the Rogue River in Gold Hill, Oregon, these falls have deep cultural significance to the Takelma people, with the Storytelling Stone symbolizing ancient ceremonies.
Shasta Valley Vista Point - Offering panoramic views of Mount Shasta and surrounding landscapes, this vista point is a photographer's dream and a perfect spot for a brief respite.
McCloud Falls - A series of three spectacular waterfalls on the McCloud River, providing scenic beauty and recreational opportunities like hiking and fishing.
Hat Creek Rim Scenic Viewpoint - This vista offers stunning views of the Hat Creek Valley and beyond, a great spot to take in the vastness of the California landscape.
Subway Cave Lava Tubes - Delve into the subterranean wonders of this lava tube in Lassen National Forest, formed over 20,000 years ago from flowing lava.
Plumas National Forest - Spanning over a million acres in the Sierra Nevada, this forest offers diverse ecosystems, picturesque landscapes, and recreational activities year-round.
Lake Tahoe - Nestled in the Sierra Nevada Mountains, Lake Tahoe is renowned for its clear blue waters, scenic beauty, and myriad of recreational opportunities.
Crocker Art Museum - Located in Sacramento, this museum boasts an impressive collection of California art, European paintings, and international ceramics.
Sutter's Fort State Historic Park - Step back in time at this Sacramento fort, showcasing California's Gold Rush era with well-preserved buildings and historic reenactments.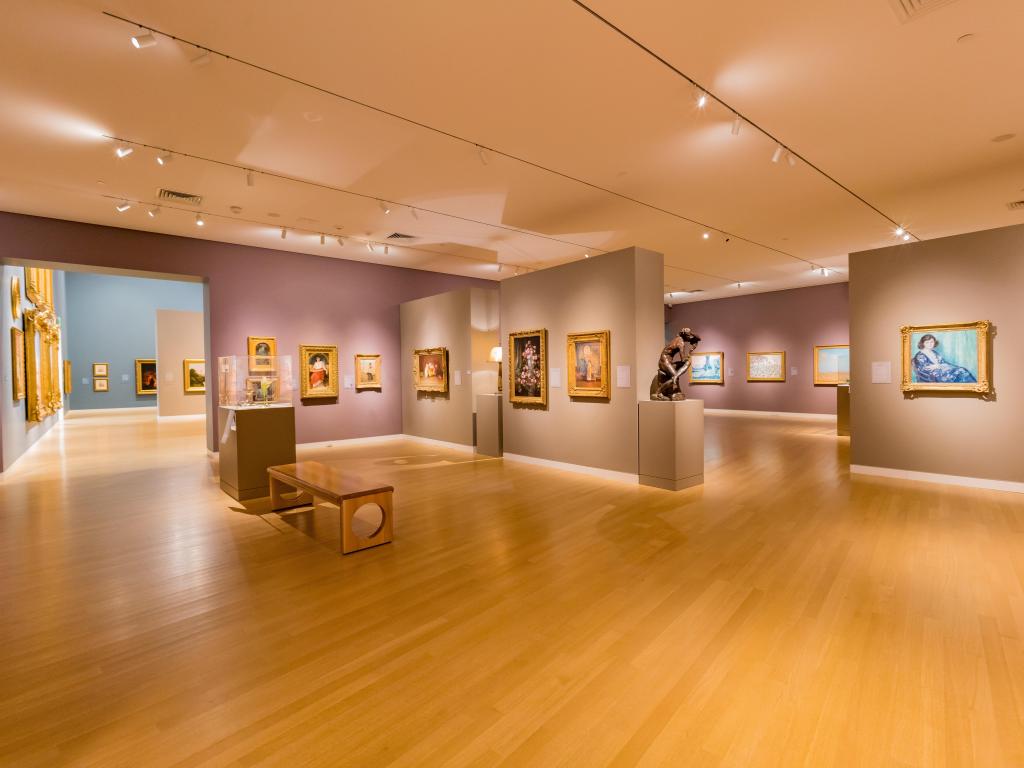 Coastal Route
Eight Dollar Mountain Botanical Wayside - A botanical haven in Josephine County, Oregon, showcasing a diverse range of plant species in a serene setting.
Kerbyville Museum - Delve into the rich history of Josephine County, from its Native American origins to gold rush days, through a collection of artifacts and exhibits.
Siskiyou Smokejumper Museum - Located in Cave Junction, Oregon, this museum honors the legacy of smokejumpers and their pivotal role in firefighting.
Jedediah Smith Redwoods State Park - Home to some of the world's tallest trees, this park offers a pristine old-growth redwood forest, hiking trails, and the scenic Smith River.
Tolowa Dunes State Park - Explore the diverse habitats of this park, from wetlands to dunes, and witness a plethora of wildlife in their natural setting.
Battery Point Lighthouse - This iconic lighthouse in Crescent City, California, stands as a sentinel over the Pacific, offering tours and a glimpse into maritime history.
Trees of Mystery - Located in Klamath, California, this attraction celebrates the wonder of redwood trees with unique formations, a sky trail, and Native American museum.
Klamath Tour Through Tree - Experience the marvel of driving through a massive redwood, a testament to the giants that dominate the forests of Northern California.
Redwood National and State Parks - Explore the combined wonders of the Redwood National and State Parks, home to ancient redwood groves, scenic coastlines, and diverse ecosystems.
Glass Beach - Located near Fort Bragg, California, this unique beach is adorned with colorful sea glass, remnants of a century of garbage dumping.
Sea Ranch Chapel - An architectural gem on the Sonoma Coast, this chapel combines art and spirituality in its unique design amidst serene surroundings.
Fort Ross State Historic Park - Dive into the history of early Russian settlers in California, with preserved buildings and reenactments in this coastal park.
Mendocino Coast Botanical Garden - Situated in Fort Bragg, California, this garden offers a colorful tapestry of plant species set against the backdrop of the Pacific Ocean.
Point Arena Lighthouse - Standing tall on the rugged California coast, this lighthouse offers breathtaking views and a rich maritime history.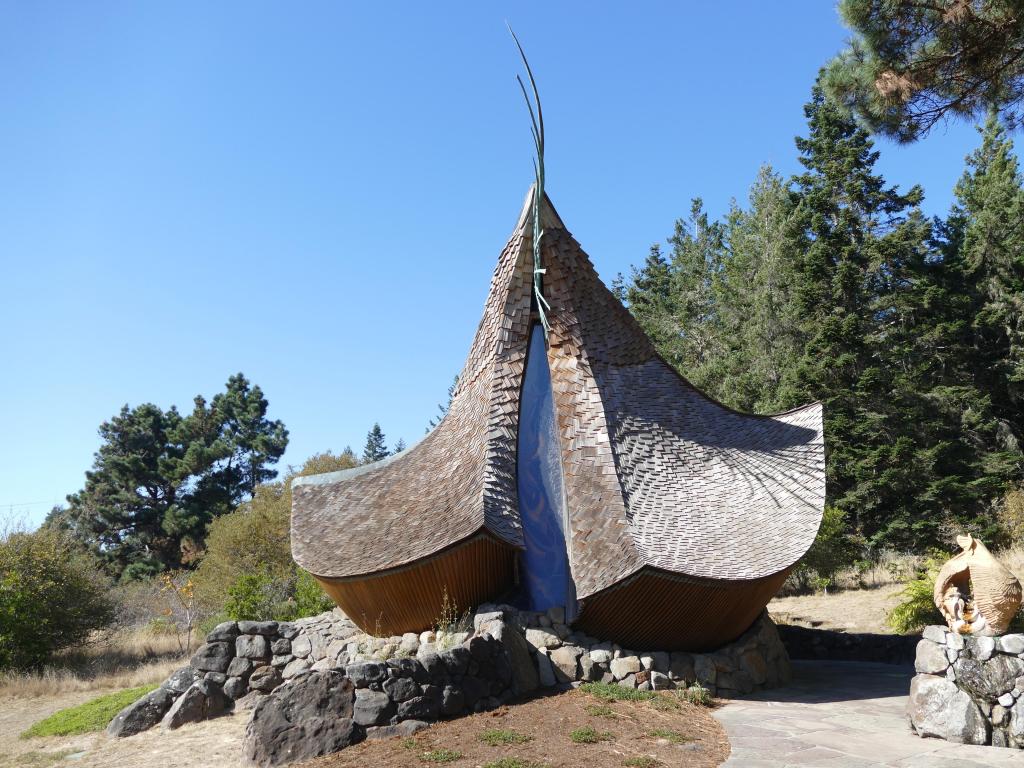 Best time to go on a road trip from Eugene to San Francisco
The road trip from Eugene to San Francisco is perfect during any season. However, there's a big difference between weather and events.
Winter along the route will often be rainy along the Coastal Route, with a chance to experience snow on the Inland Route. The temperature along the coast will hover between 30 and 60 degrees Fahrenheit for much of the way, while inland may see below-freezing temperatures in the mountains.
Treading the Inland Route in winter requires preparation as snowy conditions dominate the mountain areas. Ensure you're stocked with food, drinks, and adequate warm clothing. With unpredictable cell reception in remote locales, it's better to be prepared.
If you're traveling during winter, you can experience San Francisco's Zap Wine Festival in January or the city's incredible New Year's celebrations.
Spring is a delightful time to travel, when wildflowers bloom and waterfalls are flowing. Make sure to check out the Bodega Bay Fisherman's Festival in April if you're taking the Coastal Route.
Summer is when temperatures warm up to 80 degrees Fahrenheit or warmer along much of the route. However, be prepared for fog on the coast and temperatures down into the '50s, even in San Francisco.
You'll be able to attend summer events such as the Dunsmuir Railroad Days in June, the Fillmore Jazz Festival in July, and the Sacramento Farm to Fork Street Festival in September as summer turns into fall.
Fall is often considered the best time to travel, with warm temperatures, fewer foggy days, fall colors near Plumas National Forest, and plenty of events like the Redwood Coast Music Festival in October.