Is the drive from Vancouver to Whistler safe?
Whistler is one of the most popular winter sports destinations in Canada and is a mere 120-km drive from Vancouver. Although thousands of skiers and snowboarders flock to Whistler's ski resorts every year, the drive from Vancouver may pose some challenges, especially in winter.
Potential dangers of the drive from Vancouver to Whistler include bad weather during the winter season and the inherent difficulties of of mountain driving on narrow roads. If snow and ice cover the route, many drivers may find this drive unsafe or challenging.
While this hugely popular and scenic drive remains popular with motorists, it can still be dangerous. Read on to learn more about how to make your drive from Vancouver to Whistler as safe as possible.
Which route should I take from Vancouver to Whistler?
The main way to drive from Vancouver to Whistler

| Route | Time | Distance |
| --- | --- | --- |
| The Sea-to-Sky Route | 1 hour 45 minutes | 120 kilometers |
Whistler is a charming Canadian ski resort town that's hugely popular throughout the year, but especially during the winter and early spring when skiers and snowboarders come to take on the famous slopes.
Whistler lies in the Canadian Rockies, about 90 minutes and 120 km North-East of Vancouver. The drive takes roughly 1 hour and 45 minutes.
There is one route that takes you from Vancouver, on the Western Coast of Canada, in the province of British Columbia, to nearby Whistler. This route takes you up the narrow Paradise Valley on BC-99 N.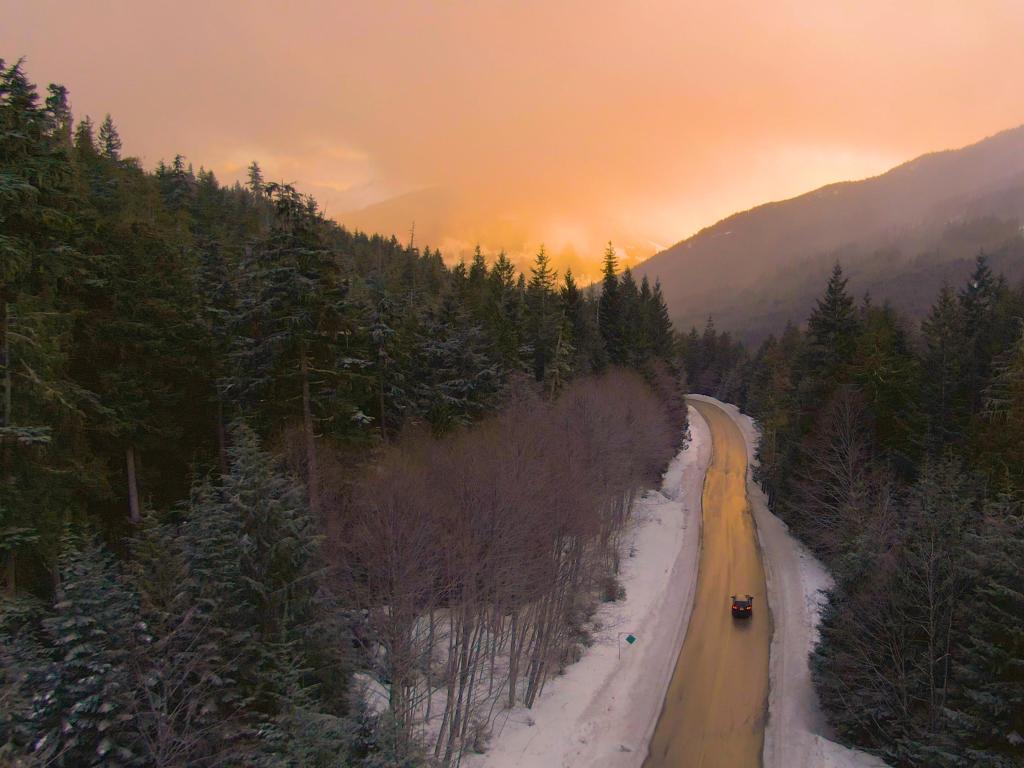 This trip is also popular because of the many scenic landscapes along the route. It's even earned the name "Sea-To-Sky Highway." Stopping along the way at the many viewpoints is part of the fun of this amazing drive.
If you'd like to learn more about the amazing road trip from Vancouver to Whistler, check out our detailed guide with our safety tips in mind!
Driving on the safest route from Vancouver to Whistler
Starting in the beautiful and culturally rich city of Vancouver, BC, you'll head north on BC-99, also known as the Sea-to-Sky Highway.
There are several pull-off sites along the way with unbeatable views and access to scenic areas with natural beauty. There are also tons of spots along the way to stop for a rest or scenic picnic, including Lions Bay and Garibaldi.
BC-99 is a well-paved and frequently used highway. There are typically two lanes in each direction, though sometimes you'll be limited to one lane.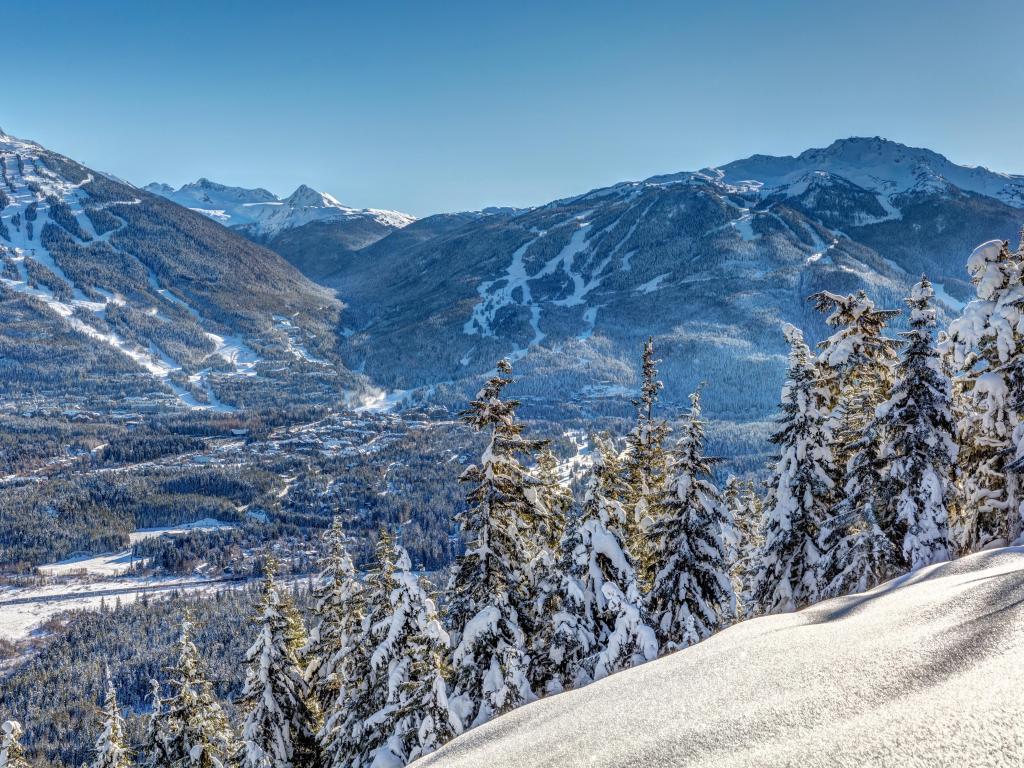 Speed limits range between 80 and 100 km/h, with 60km/h sections in Lions Bay, Britannia Beach, and parts of Squamish. In the winter or during bad weather, traffic speeds will be slower.
Traffic varies between seasons but is generally minimal, except for holiday weeks or if there's bad weather and vehicles are forced to slow.
Parts of the route are at higher altitudes as you approach the Rockies. However, you're never really faced with high altitudes directly or dangerous cliffs facing large drops.
Some of the safest things about this route are that you're always going to have good cell phone coverage and other drivers nearby in case you need to ask for guidance or help.
Things to know that can impact the drive on the safest route from Vancouver to Whistler
The Sea-to-Sky Highway can be a little twisty when driving along the coast, however, this reduces once you get further inland.
Because of the beauty of this route, drivers can get a little distracted. It's recommended that you have two drivers (one there and one back) so that everyone can enjoy the beauty of the route.
Once you reach the mountains, changes of inclement weather go way up because of the altitude. Be extra careful as you approach Whistler.
Closures or diversions are hard to track but typically will occur in and around exits to larger cities/towns like Squamish, Garibaldi and Horseshoe Bay. Check this website for more information on closures.
Tips to drive from Vancouver to Whistler in the safest way
Equip your car with the proper tires. Winter tires are required on all vehicles from October to March. Drive slowly and carefully if there's been a recent heavy snowfall.
Make the trip in the morning for the safest driving conditions. Another tip is to avoid traveling on Friday or Monday, as this is when families and groups will travel for the weekend.
If you're hiring a car, make sure you get a vehicle with winter tires or chains. A 4WD vehicle is unfortunately not enough to navigate this highway during the winter without snow chains or snow tires.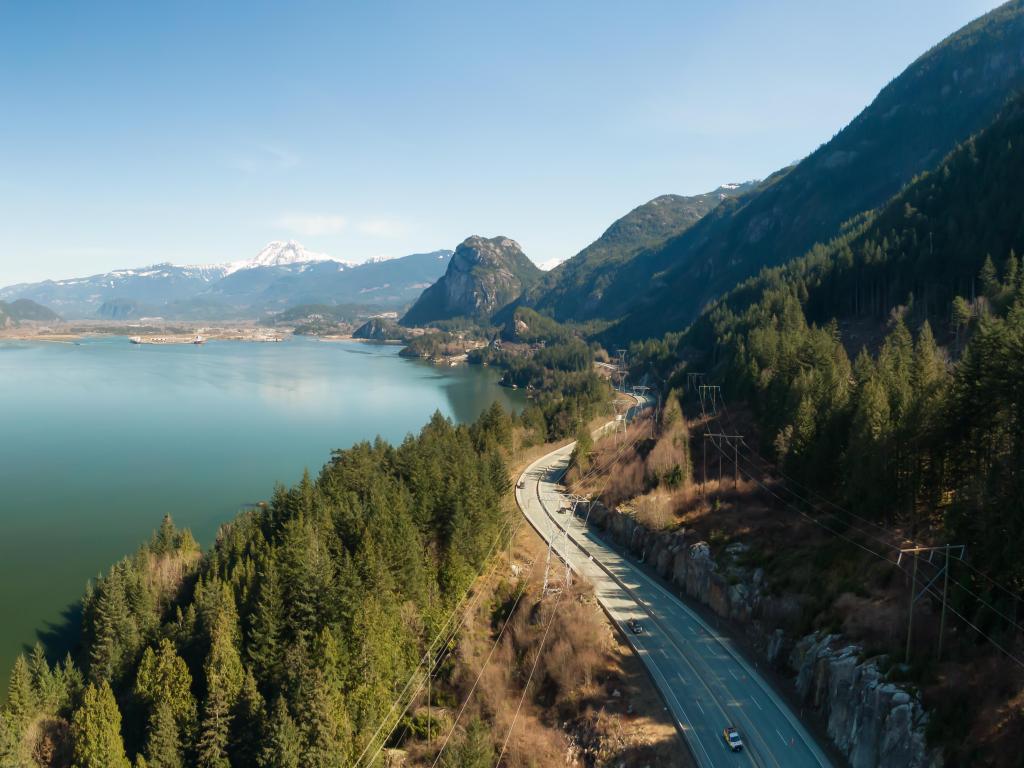 Make sure you have adequate fuel for your journey. Fuel up at Squamish to avoid running low.
Do not drive in very snowy weather. Stay in a hotel in Whistler or one of the smaller towns like Squamish or Lion's Bay.
It is always a good idea to check the weather, traffic and travel advisories here before you set off to make sure the roads are safe and open.
If you are feeling anxious about the drive, you can hop on Google Streetview and do a virtual drive to prepare yourself. This will help you visualize the route. Also, you will be aware of any sharp turns en route beforehand.
If possible, have two designated drivers to share the load of driving without getting tired and so that you can stay fresh while keeping safe.
Alternatives to driving yourself from Vancouver to Whistler
There are no other routes to Whistler from Vancouver. However, if you're looking to avoid driving yourself, you can take a shuttle bus with Skylynx, Whistler Shuttle and Epic Rides.
These shuttle services run several times a day and are very popular and comfortable. Taking a shuttle will help travelers save on limited parking too.
Best time to drive from Vancouver to Whistler
Summer is a great time to take this drive as the roads are typically clear. The weather in this part of British Columbia is usually quite nice and you won't have to worry about tire chains or winter tires.
You can also enjoy many of the brilliant spots along the Sea-to-Sky highway, including Squamish and the Sea-to-Sky Gondola.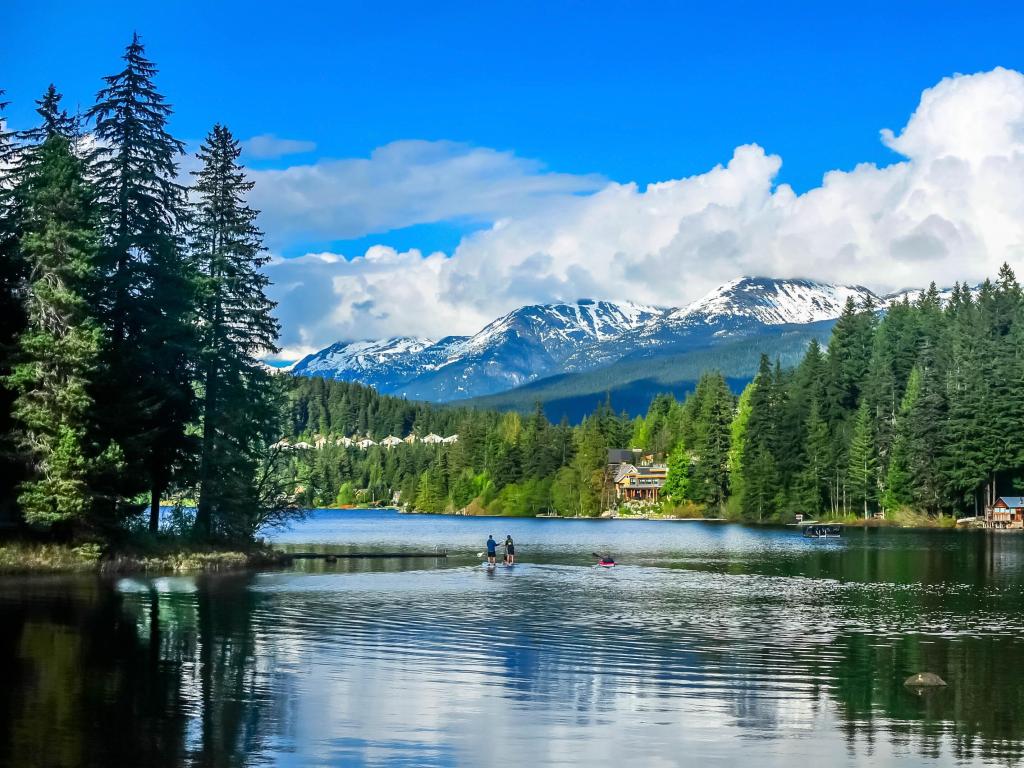 Spring and Fall are also great times to make this drive. Spring is popular because a lot of the winter snow will be on the mountain still with much clearer weather.
If you're driving during the winter, it's important to check the weather in advance. Avoid driving on a very snowy day, as this will make driving more stressful. It's essential that you or your rental agency equip your car with winter tires and/or chains.