Road trip from Adelaide to Broken Hill
If you are looking for the perfect long weekend getaway from Adelaide, then this manageable road trip from the heart of St Vincent Gulf to Broken Hill, the first city to be included on the National Heritage List, is the adventure you have been craving for!
The 660 km road trip from Adelaide to Broken Hill will take 7 hours and 20 minutes to drive. You can visit Port Wakefield, Simms Cove, Wallaroo, Port Broughton, Port Pirie, Jamestown, Wirrabara, Peterborough, Barossa Valley, Mildura and Nearie Lake.
You'll enjoy every minute of this unforgettable drive from Adelaide to Broken Hill. Read on below to learn more about our recommended routes, top highlights, best places to stay, and the best seasons to make the drive.
How far is Broken Hill from Adelaide, and how long will the road trip take?
Comparison of road trip routes between Adelaide to Broken Hill

| Route | Distance | Driving Time |
| --- | --- | --- |
| The Coastal Route | 660 km | 7 hours 20 minutes |
| The Mildura Route | 695 km | 7 hours 30 minutes |
The Coastal Route from Adelaide to Broken Hill covers a distance of 660 km. With a total drive time of about 7 hours and 20 minutes, this route is a beautiful journey along the coastline and through historical towns.
The alternative Mildura Route is slightly longer at 695 km with a drive time of 7 hours and 30 minutes. You'll see more of the inland highlights of South Australia, Victoria, and New South Wales.
Though either route could technically be completed in a single day, with so many unique towns and landscapes to experience, we recommend stretching the trip out over 2-3 days.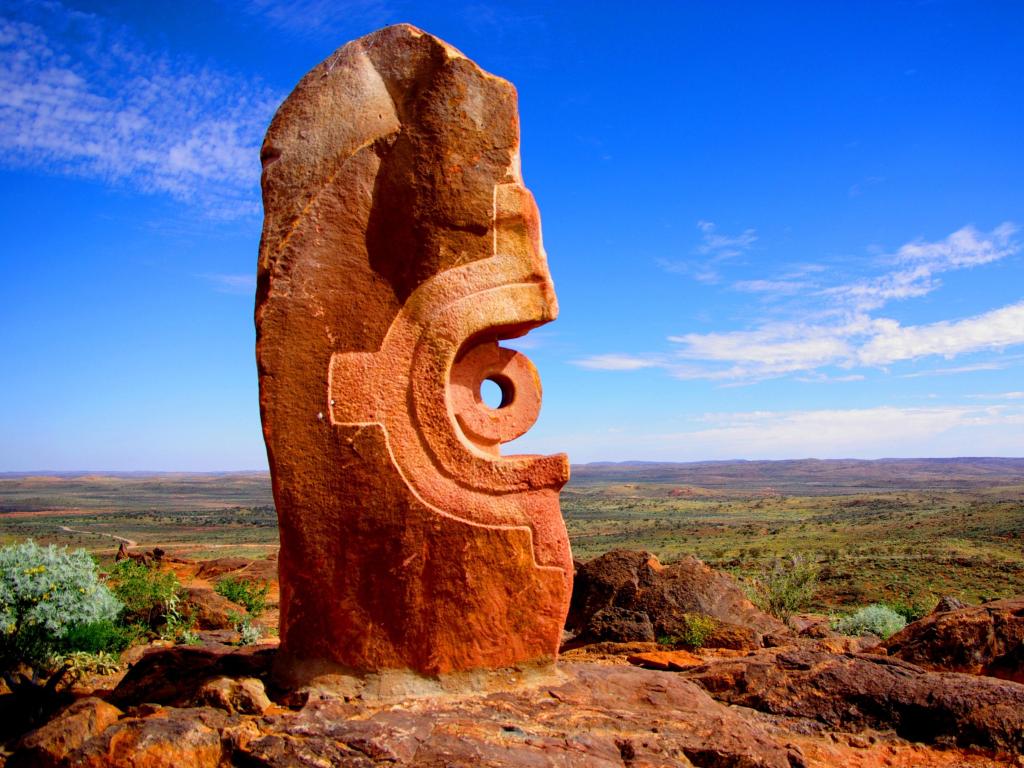 Best road trip route from Adelaide to Broken Hill
While both routes have plenty of natural and historical attractions, the landscapes they take you through will be quite different. Which route you choose will largely depend on what highlights you want to see and experience the most.
The Coastal Route travels past the coast, as its name suggests, and through the historical heart of South Australia. First, you begin driving through the coastlines of St. Vincent Gulf and Spencer Gulf, through beautiful coastal towns and beaches.
Places like Port Wakefield and Wallaroo allow you to experience nautical history. Then, you'll get to see even more at the charming Port Broughton Heritage Centre.
After leaving the coast, you'll enter the South Australian bushland at places such as Wirrabara Forest and Bimbowrie Conservation Park. If you love bird watching, you'll be able to travel to the Adelaide International Bird Sanctuary National Park.
The downside, however, is that you may miss out on the wineries that South Australia is renowned for.
The alternative Mildura Route might just be the ideal choice if you love wine and prefer spending less time by the sea and more time in the vineyards and hiking trails. This path unveils nature's bounty, from wetlands to arid bushlands.
If you enjoy viewing wildlife, you'll be able to spot kangaroos, emus, and an array of waterbirds at places like the Brookfield Conservation Park, Moorook Game Reserve, and Murray River National Park.
This route is also perfect for wine lovers, with stops through the iconic Barossa Valley, the Banrock Station Wine, and Wetland Centre.
How to drive from Adelaide to Broken Hill
The map above shows our suggestions for the best road trip routes between Adelaide and Broken Hill. Keep reading for detailed descriptions of both routes, where to stay on either, and the best things to do on the way.
The Coastal Route
Beginning in the charming city of Adelaide, take the A1 and head northwest. You'll soon find yourself near the Adelaide International Bird Sanctuary National Park.
Not far from here, detour to Thompson Beach, a tranquil setting ideal for a relaxing break. From here, continue on to Port Wakefield and into Wallaroo. Here, you can visit the Farm Shed Museum and the Wallaroo Heritage & Nautical Museum.
Moving further along the coastline via B89, you'll reach Port Broughton, where the Port Broughton Heritage Centre and the historic Point Lowly Lighthouse.
As you transition from coastal roads to the bushland terrain, take the B89 to Port Pirie and then onwards to Jamestown. Nestled here is the Wirrabara Forest, a serene getaway for those looking to reconnect with nature.
From here, head to Peterborough. An essential stop here is the Peterborough Motorcycle & Antique Museum.
Drive through the Peechara Hills and you'll arrive in Manna Hill. Take a detour to Bimbowrie Conservation Park, to see incredible wildlife. Continuing northeast on A32, you'll pass the town of Manna Hill and then arrive at your destination of Broken Hill, the gateway to the outback.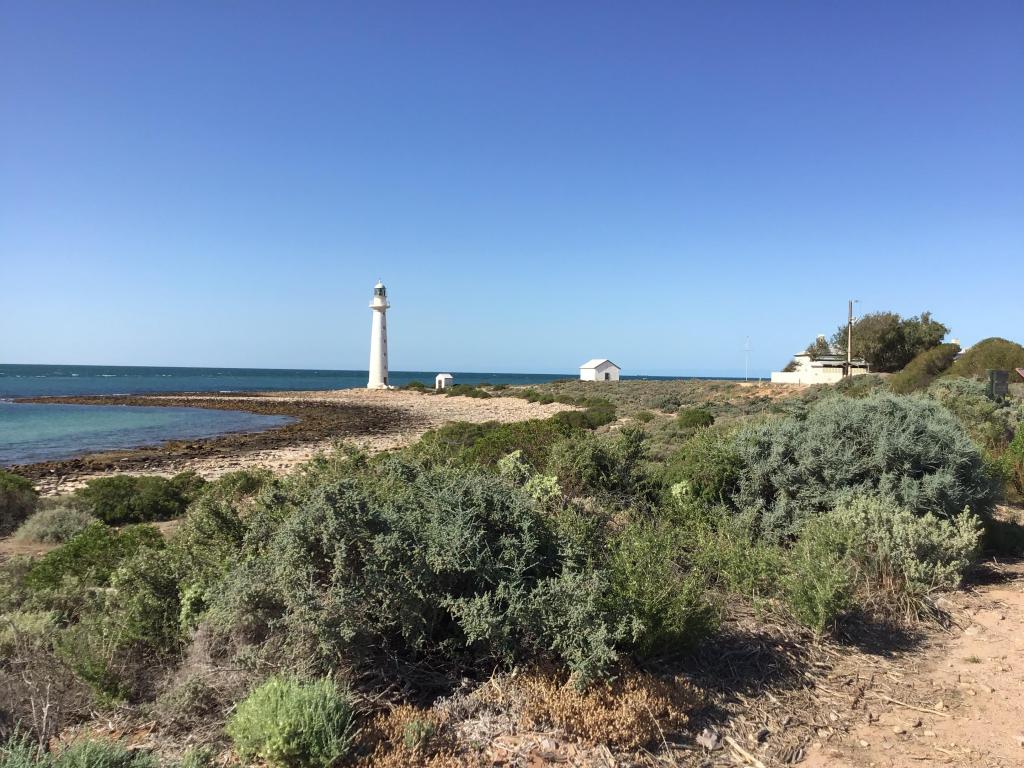 The Mildura Route
Starting from the heart of Adelaide, head northeast on the A20. Your first stop will be Para Wirra Conservation Park, the perfect introduction to South Australia's natural beauty.
Continuing on the same road, you'll travel near Mount Crawford Forest, famous for its trails and serene natural attractions. From here, you enter wine country, where you can first stop at the world-renowned Barossa Valley.
Proceeding on A20, you'll pass the Brookfield Conservation Park. Not too far from it lies Roonka Conservation Park, another lovely natural area.
From here, continue on to Maize Island Lagoon Conservation Park, a wetland wonder ideal for bird-watching. Nearby, wine enthusiasts get another treat at the Banrock Station Wine & Wetland Centre.
Following the Sturt Highway further, you'll approach the tranquil settings of Moorook Game Reserve. Soon after, you reach the historic town of Barmera, where you can visit Rockys Hall of Fame and Pioneers Museum.
Continue driving through the semi-arid landscape to the town of Mildura, a lively city with attractions like the Mildura Arts Center and the Australian Inland Botanic Gardens.
From Mildura, head northwest on the Silver City Highway. The historical remnants of Old Wentworth Gaol and Nearie Lake Nature Reserve are some of the top highlights here.
Finally, the road continues north, leading you to your unforgettable destination of Broken Hill.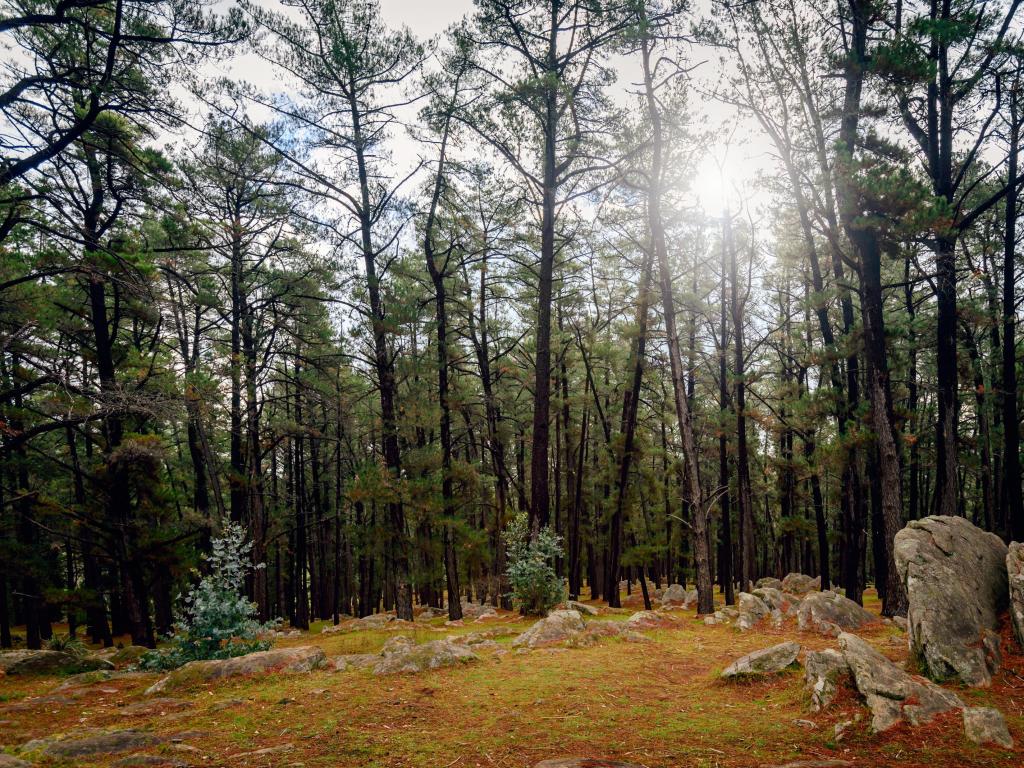 Best places to stop between Adelaide and Broken Hill
With so many things to see and do along the way, we recommend staying at one of the fun-loving and historical communities below. This way, you'll make the most out of your ultimate southern Australian road trip.
Coastal delight in Port Pirie
On the Coastal Route, Port Pirie is an amazing place to stop and take a break, roughly 3 hours from Adelaide. This historic seaport town has a rich industrial legacy, serene beaches, and many attractions to keep you busy.
While in Port Pirie, one of our favorite places to visit is the Port Pirie Railway Station Museum. Housed in the beautiful building of the former the Customs House and Central Police Station, features include the narrow gauge steam shunting engine Port Pirie if you are a train enthusiast like us.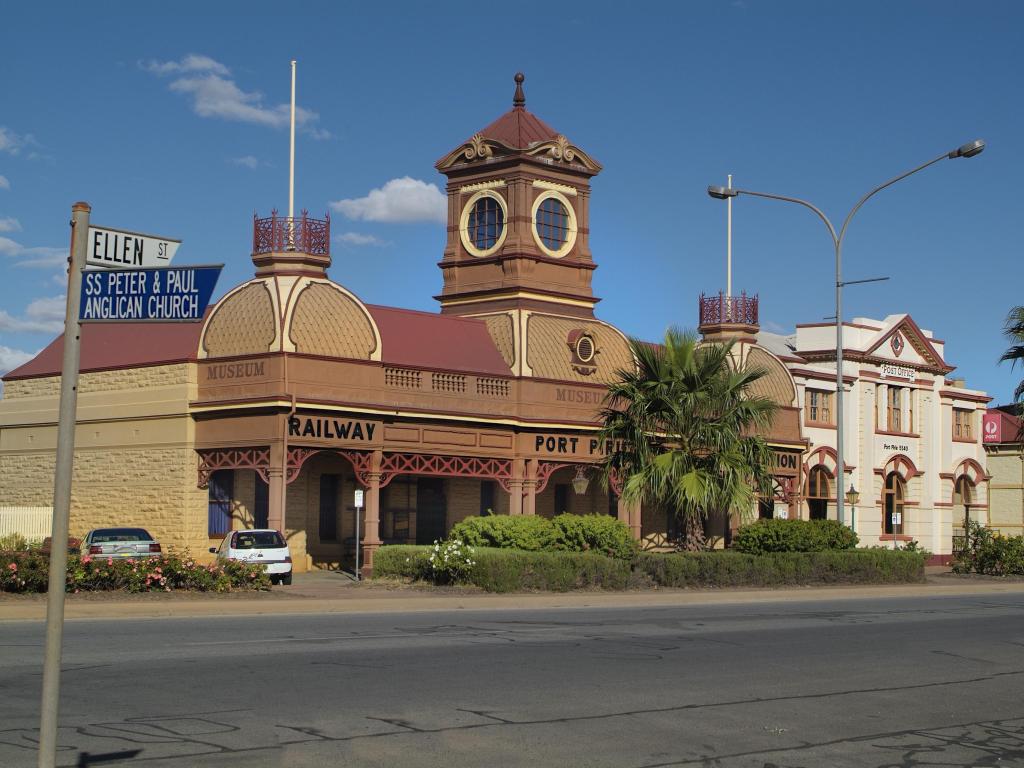 After soaking in the history of this famous Australian getaway, head to Solomontown Beach with its gentle waves and beautiful sunsets.
When in Port Pirie, we recommend staying at the relaxing and beautiful Still Earth. Conveniently perched right on the lake, you'll see beautiful wildlife and panoramic views of the majestic Flinders Ranges over the water from your room.
In the morning, before setting off to visit the area's sights, enjoy a large continental breakfast. Afterwards, come back and enjoy walking on the beautiful premises, viewing wildlife, or sipping wine from your balcony.
Nearby, the quaint Little Warnertown settlement is just a brief drive away. Meanwhile, a slightly longer drive takes you to the Wirrabara Forest.
Visit the vineyards in Mildura
Along the Mildura Route, approximately 4 hours and 20 minutes into the drive, is the town of Mildura. This historic town is the heart of Victoria's wine country and citrus farming, especially oranges, so you can expect to sample many citrus-based drinks here.
When you arrive, dive deep into its cultural heart at the Mildura Arts Centre. From here, visit the Sunraysia Farmers Market to taste the local produce.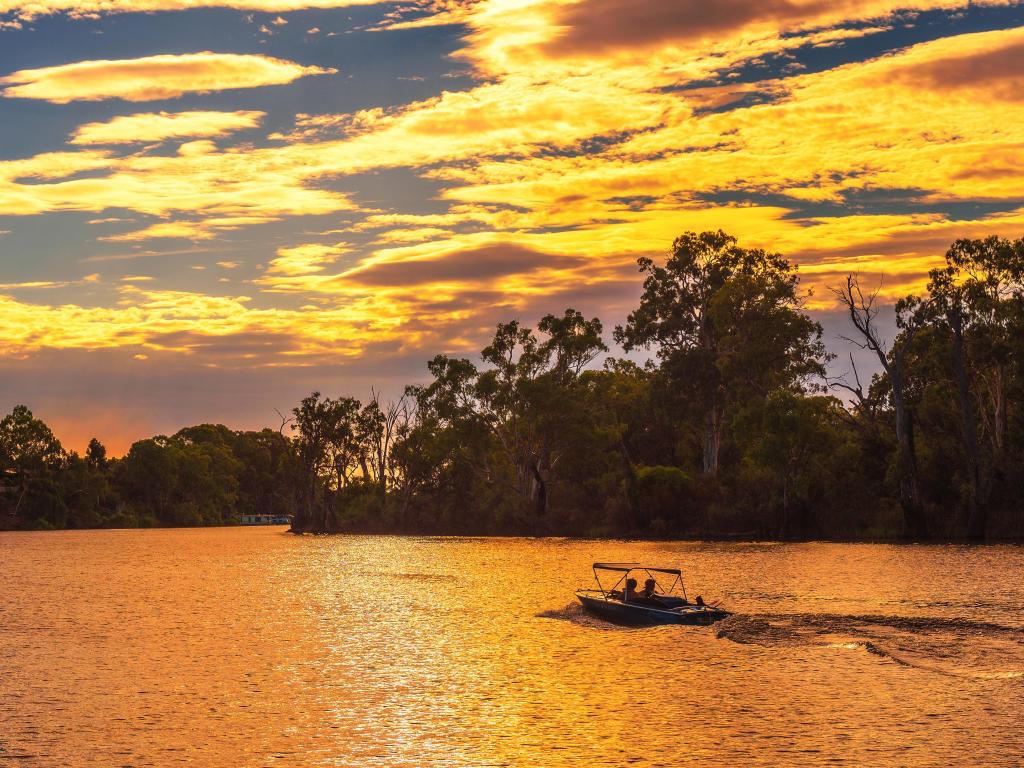 When you arrive, we recommend staying at the highly-rated Vineland Motel Mildura. Fresh from a recent renovation, this beautiful space includes top-notch amenities and comfortable rooms, making you feel right at home.
Whether you're keen on taking a refreshing dip in the outdoor pool, basking under the sun on the loungers, or having a barbecue in the picnic area, Vineland Motel has got you covered. The BBQ area will come in especially handy if you have picked up some fresh produce from the farmers market.
When you are ready to explore further, drive over to the Mildura Visitor Information Centre, situated a mere kilometre away, to learn more about the area and the places you can discover here.
For nature enthusiasts, the Telfer Wetlands Reserve, located just 1.5 kilometres from the motel, is the perfect place to head out and check out the wildlife and natural wonders of the area.
Where to stay when you reach Broken Hill
Fondly termed the "Silver City", Broken Hill features painting-like landscapes and exquisite architecture. It's famous for its silver mining legacy, dating back to the mid-1800s.
After you arrive, make your way to the Silver City Mint & Art Centre. Beyond just its shiny exterior, it's the perfect place to learn more about the rich history of Broken Hill.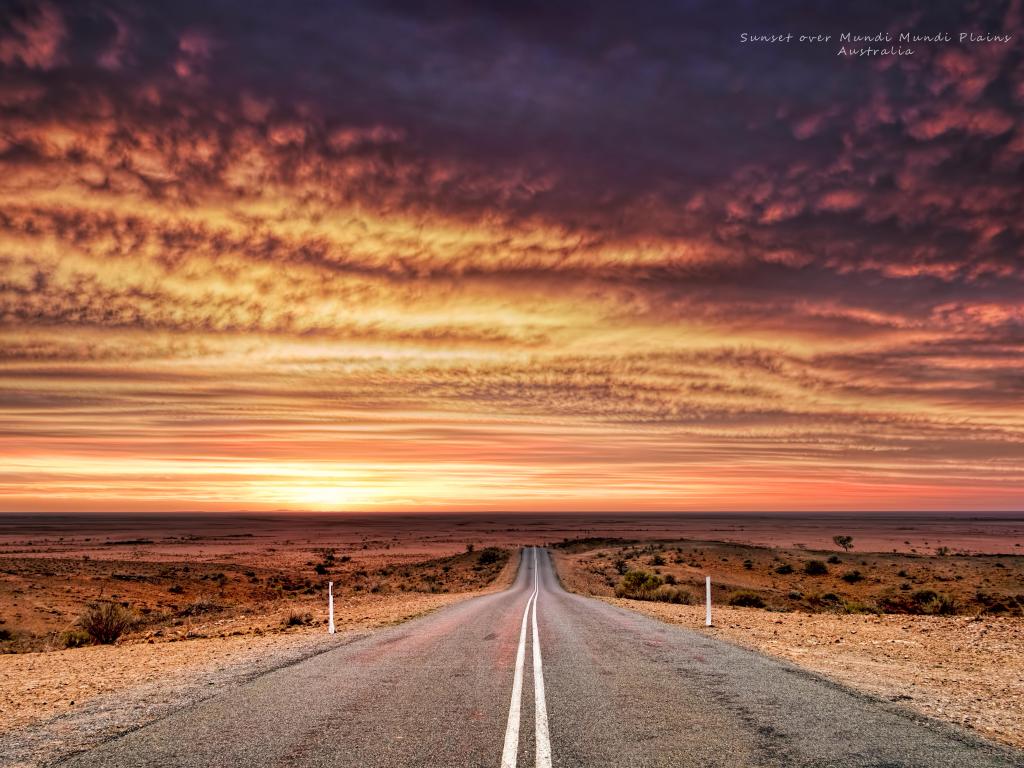 If you love geology and the tales hidden beneath the earth, the Albert Kersten Mining and Minerals Museum is the perfect place to learn more about the city's rich mining saga.
After you get to your wonderful destination, the popular Red Earth Motel makes for the perfect place to rest. Offering spacious and comfortable rooms, you'll be able to rest in style.
For those sunny days, you can jump in the seasonal outdoor pool or enjoy the outdoor barbecue facilities. Another highlight is its central location, placing you in the heart of the city. This proximity to clubs, restaurants, and other attractions will make your stay fun and easy.
Things to see on a road trip from Adelaide to Broken Hill
Along the way from Adelaide to Broken Hill, you'll get to enjoy an almost endless amount of highlights and beautiful destinations. Below, we've listed our favourites, to help you plan your ultimate Australian journey.
Coastal Route
Adelaide International Bird Sanctuary National Park - A sprawling sanctuary that offers refuge to migratory shorebirds. Visitors can experience avian wonders in a pristine natural setting.
Thompson Beach - This peaceful beach boasts of sandy shores and is a preferred spot for crabbing. Its coastal beauty offers both relaxation and adventure.
Port Wakefield Historical Walk - Wander through Port Wakefield's lanes, uncovering plaques and signs that tell its rich history. It's an outdoor museum with stories of both indigenous and settler heritage.
The Farm Shed Museum - Delve into the rural past with exhibits showcasing agricultural tools and life. The museum brings history alive, narrating tales of farming's evolution.
Simms Cove - A hidden gem along the coast, Simms Cove offers pristine views and a tranquil atmosphere. Ideal for picnics, relaxation, and soaking in the natural beauty.
Wallaroo Heritage & Nautical Museum - Discover maritime tales, ancient shipwrecks, and Wallaroo's nautical history. The museum houses artefacts that narrate stories of seafarers and the sea.
Tickera Well - A significant landmark, this well showcases traditional water sourcing techniques. The well stands as a testament to the area's resourcefulness and pioneering spirit.
Port Broughton Heritage Centre - A journey through time, this centre preserves the history of the region's Indigenous heritage and early settlers.
Point Lowly Lighthouse - This iconic lighthouse has been guiding mariners since the 1880s. Visitors can climb for panoramic views and witness coastal splendours.
Wirrabara Forest - Step into a green haven filled with trails, native flora, and tranquil spots. It's an ideal locale for hiking, birdwatching, and nature appreciation.
Peterborough Motorcycle & Antique Museum - Marvel at an extensive collection of vintage motorcycles and antiques. Each artefact in the museum carries a story of its era and craftsmanship.
Peechara Hills - These majestic hills stand tall, offering exhilarating hikes and breathtaking vistas. They form a beautiful backdrop to the town, making them a must-visit natural attraction.
Bimbowrie Conservation Park - Home to diverse flora and fauna, this park is a haven for nature enthusiasts. Trails and viewpoints offer close encounters with wildlife and unique vegetation.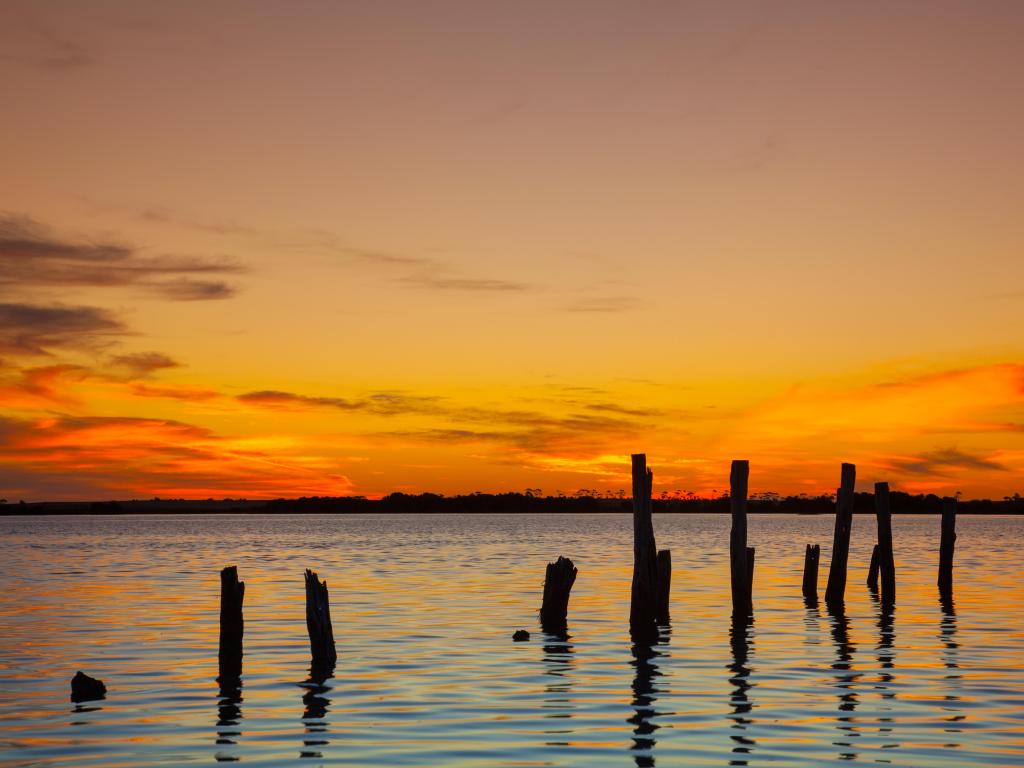 Mildura Route
Para Wirra Conservation Park - Wander through native woodlands and open grasslands in this expansive reserve. With its trails, dams, and recreational spots, the park is a hub of biodiversity and outdoor activity.
Mount Crawford Forest - This lush forest promises adventures with its trails, campsites, and diverse wildlife. Dense canopies, flowing streams, and the serenity make it a nature lover's paradise.
Whispering Wall - The dam wall of Barossa Reservoir is an architectural marvel, famous for its unique sound phenomenon. Whisper on one end, and the words travel audibly to the opposite end.
Barossa Valley - A world-renowned wine region, Barossa Valley has vineyard tours and wine tastings. The scenic valley is also home to gourmet restaurants, artisan shops, and cultural events.
Barossa Sculpture Park - Wander amidst art installations set against the backdrop of the Barossa Ranges. Each sculpture tells a story, blending creativity with nature.
Brookfield Conservation Park - This park is dedicated to the preservation of wildlife, especially the endangered hairy-nosed wombat. Its trails offer glimpses of unique habitats and rare species.
Roonka Conservation Park - Steeped in indigenous history, this archaeological site holds priceless artefacts.
Maize Island Lagoon Conservation Park - A serene lagoon surrounded by wetlands, this park is a birdwatcher's paradise. The tranquil waters and rich biodiversity offer peaceful retreat and exploration.
Banrock Station Wine & Wetland Centre - Sample exquisite wines in a setting surrounded by natural wetlands. The centre promotes viticulture and conservation.
Moorook Game Reserve - This reserve is a refuge for native animals and a site for environmental education. Observe wildlife in their habitats and learn about conservation efforts.
Rockys Hall of Fame and Pioneers Museum - Step back in time and celebrate the pioneers with a vast collection of memorabilia. The museum offers a nostalgic journey through the region's past.
Murray River National Park - Embrace the wonders of Australia's iconic river with water activities, trails, and lookouts. The park's diverse ecosystem offers unique birds, mammals, and vegetation sightings.
Mildura Arts Center - Immerse in cultural exhibits, regional arts, and live performances in this vibrant centre. The venue is a testament to Mildura's artistic spirit and heritage.
Australian Inland Botanic Gardens - Explore semi-arid landscapes and a variety of exotic plants in these unique gardens. With themed sections and seasonal blooms, it's a botanical journey like no other.
Old Wentworth Gaol - You can walk around the historic corridors of this jail, learning about its inmates and penal history.
Nearie Lake Nature Reserve - A picturesque lake setting, this reserve is a haven for diverse bird species. Its peaceful ambiance and native flora make it an ideal spot for relaxation and birdwatching.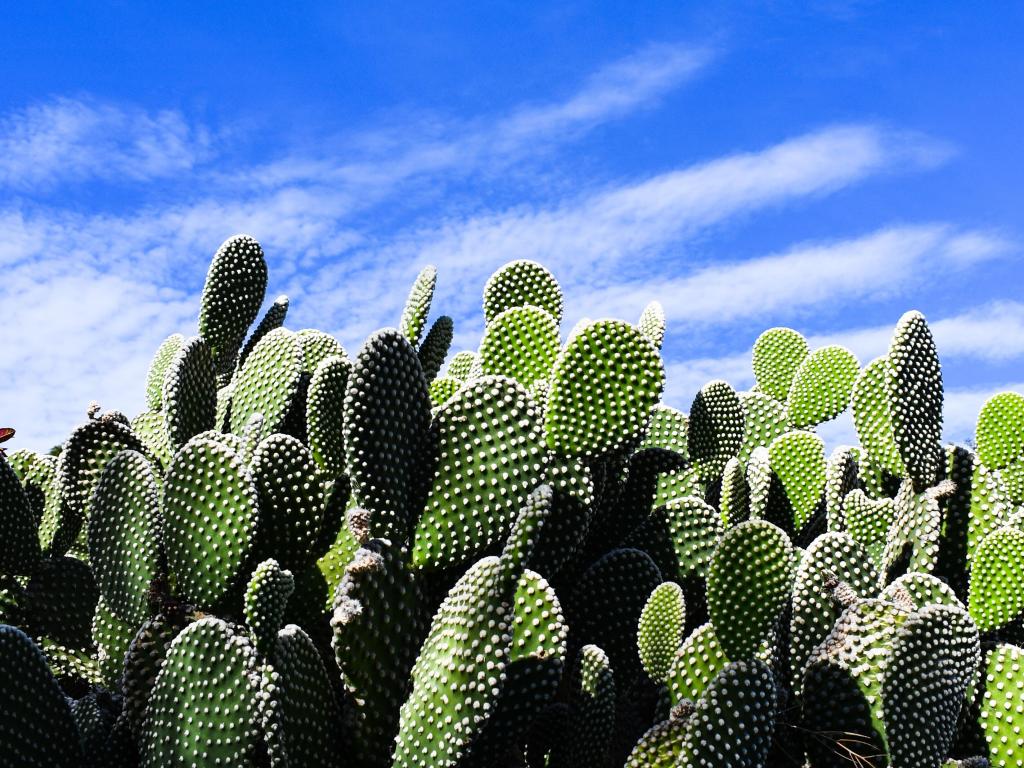 Best time to go on a road trip from Adelaide to Broken Hill
Broken Hill is a beautiful year-round destination. However, each season offers a unique experience, with different festivals, events, and weather to experience.
The weather between Adelaide and Broken Hill will remain perfect for driving all year long, with great road conditions for the entire journey. Keep in mind that winters might bring plenty of rain and temperatures between 10 to 20 degrees Celsius.
Summer is usually hot, especially inland, with temperatures above 35 degrees Celsius for most days.
Spring and fall are also pleasant times to drive both routes, with temperatures usually around 15-25 degrees. If you travel on the Coastal Route during autumn, you'll get to see the Kernewek Lowender festival in May.
If spring is more to your taste and October is your time to visit, check out the Jamestown Air Spectacular.
If you're eyeing the Mildura Route, you can visit the Barossa Vintage Festival in April or September's Mildura Wentworth Country Music Festival.
When you reach Broken Hill, there will be plenty of exciting events to keep you busy. If you're lucky enough to be there in September, don't miss the Broken Heel Festival. Alternatively, the Perfect Light Film Festival in March is a must-see.
Given the mild and consistent weather patterns, along with festivals and events scattered throughout the year, a road trip to Broken Hill will be an unforgettable adventure full of unique experiences, no matter the season.