Road trip from Adelaide to Canberra
The capital of Australia, is located on the southeastern side of the continent and a journey from Adelaide in the southwestern shores to Canberra will take you through stunning coastlines on the Great Ocean Road, as well as cities, towns, and natural landmarks full of beauty and adventure.
The 1,160 km road trip from Adelaide to Canberra will take 12 hours and 30 minutes to drive. You will get to visit Melbourne, Kingston, Aireys Inlet, Great Ocean Road, Ouyen, Wagga Wagga, Tooleybuc, Yanga Lake, Hay and Narrandera Nature Reserve.
From epic landscapes to incredible communities full of culture, this will be the road trip of a lifetime. Read on below to learn more about our recommended routes, top highlights, places to stay, and best seasons to make the journey.
How far is Canberra from Adelaide, and how long will the road trip take?
Comparison of road trip routes between Adelaide and Canberra

| Route | Distance | Driving Time |
| --- | --- | --- |
| The Direct Route | 1,160 km | 12 hours 30 minutes |
| The Great Ocean Road Route | 1,640 km | 19 hours 15 minutes |
Setting off from Adelaide towards Canberra, you'll get to choose between two fantastic choices. Both routes will be full of beauty and adventure around every corner.
First up, there's the Direct Route, which runs about 1,160 km and 12 hours and 30 minutes of non-stop driving.
The scenic Great Ocean Road Route is a bit of a longer drive, covering 1,640 km and taking about 19 hours and 15 minutes, but the views and experiences are worth every extra minute.
You could technically cover the Direct Route in a day or two, but with all the incredible highlights to see, we recommend taking 3-4 days for the drive.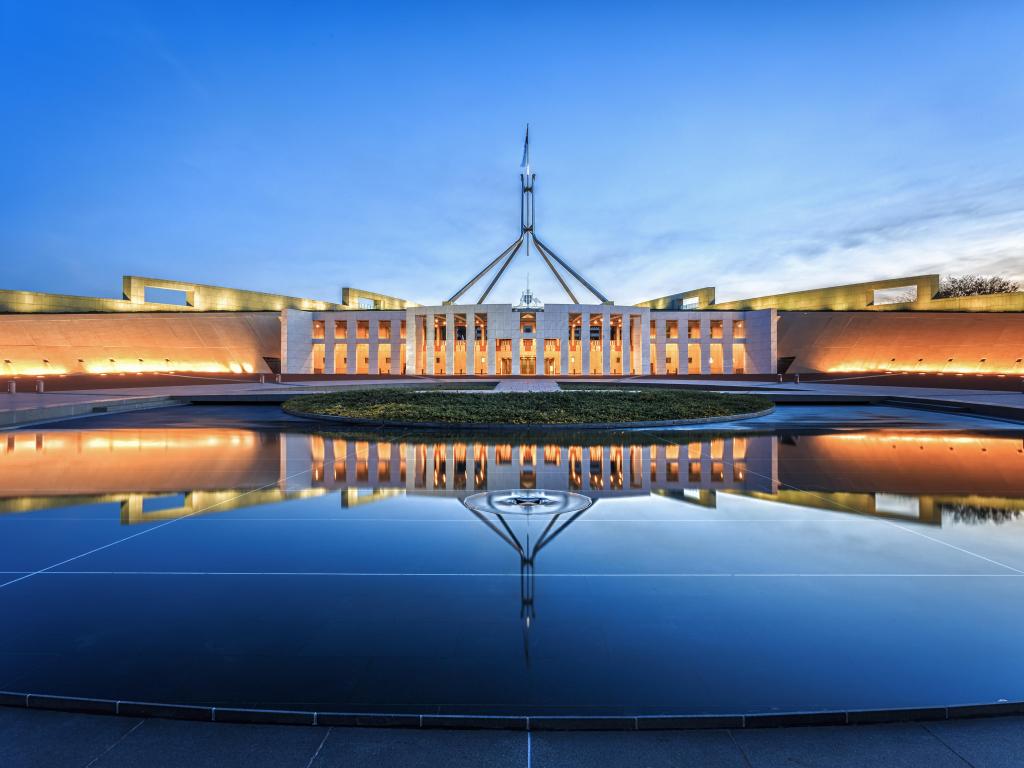 Best road trip route from Adelaide to Canberra
Both routes from Adelaide to Canberra have unique attractions and striking landscapes. Your eventual choice depends on the experience you're chasing and if you prefer rolling mountains or the blue sea.
If you want to experience the rugged charm of Australia's interior, the Direct Route is the way to go. Starting in Adelaide, this in-land route takes you through the diverse landscapes of South Australia, where you'll see captivating landscapes and teeming wildlife of the Hattah-Kulkyne National Park.
Along this shorter route, you'll get to see quaint country towns and the drylands of New South Wales. And if you want a touch of urban life amidst the natural splendour, Wagga Wagga is right there to welcome you.
On the other hand, if you like coastal drives and city vibes more, the Great Ocean Road Route is your calling. The drive begins with the seductive stretches of the famed Great Ocean Road, with the ocean waters of Southern Australia right next to you.
You'll get views of the vast Southern Ocean, making the journey as thrilling as the destination. This route also gives you a pit-stop in Melbourne, a city famous for its architecture, sprawling green spaces, cuisine, and fun nightlife.
You'll also get to stop in Kingston. This small city is world famous for its delicious lobster.
While the Direct Route offers a more concentrated, raw Australian experience through its drylands and national parks, the Great Ocean Road Route is a blend of coastal magic, gastronomic delights, and the chance to live it up in the big city of Melbourne.
How to drive from Adelaide to Canberra
The map above shows our suggestions for the best road trip routes between Adelaide and Canberra. Keep reading for detailed descriptions of both routes, where to stay on either, and the best things to do on the way.
The Direct Route
Kick off your journey from the heart of Adelaide, making your way northeast on the M1 highway. As you drive, you'll get to the historic town of Hahndorf. From here, make your way to Murray Bridge. As the horizon stretches out, you'll get to the rustic town of Ouyen.
Heading eastwards, take Highway B12 and then, head to the town of Tooleybuc, the perfect stop if you're looking for a mix of nature and town life.
As you continue, New South Wales' landscapes dominate. Soon, you'll arrive at the tranquil Yanga Lake, the Shear Outback Museum in Hay, and the thriving town of Griffith.
Following the same highway, you'll pass the town of Narrandera, famous for its lush Nature Reserve. Then, continue on to Wagga Wagga.
Continue on route and you'll pass by the quirky Dog on the Tuckerbox in Gundagai. Before reaching Canberra, consider taking a detour to visit Carey's Cave.
Soon, you'll come to your destination of Canberra, with its landmarks and national treasures standing ready to welcome you at the end of your Direct Route journey.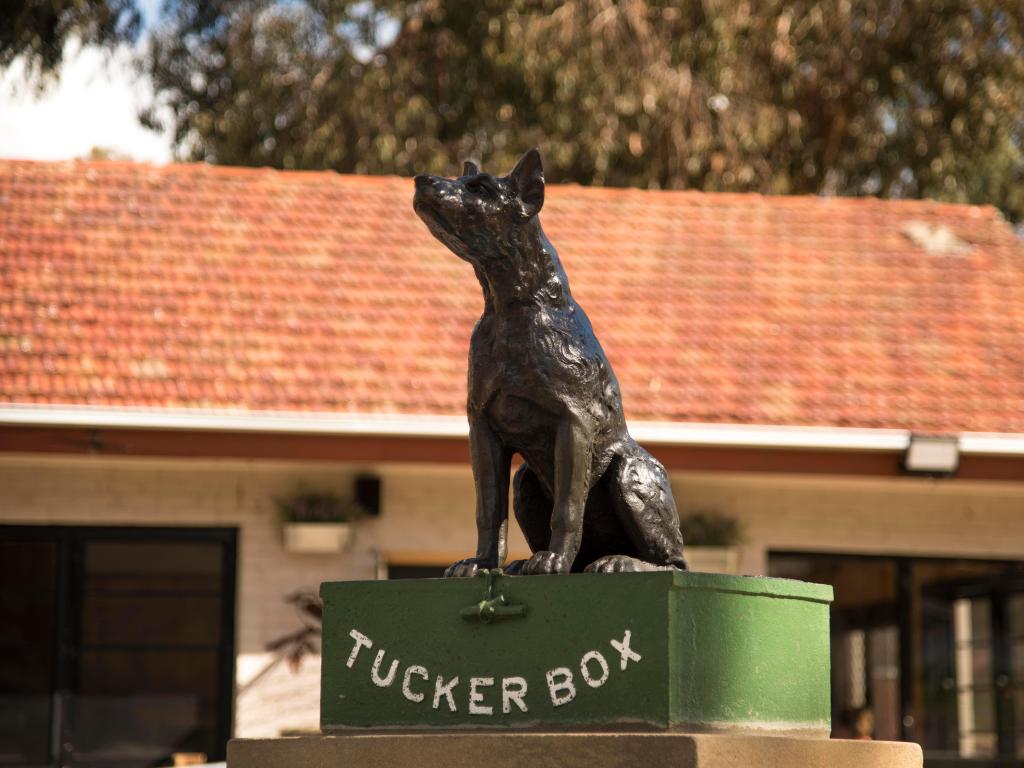 The Great Ocean Road Route
Begin your drive in Adelaide, venturing southeast. Soon, you'll get to the mesmerising landscapes of the Coorong National Park, a haven for birdwatchers and nature enthusiasts.
Pressing on, you'll get to Kingston SE. This town's iconic Big Lobster will invite you for a quick photo stop.
Following the coastline, you'll pass Cape Jaffa and its lighthouses and the city of Mount Gambier. Here, the captivating Blue Lake is a top highlight.
Keep cruising along A1. Soon, you'll come to Logan's Beach in Warrnambool. This is the perfect place to witness Southern Right Whales, especially during the breeding season.
Join the legendary Great Ocean Road (B100), where there are sheer limestone cliffs, roaring waves, and iconic rock formations like the Twelve Apostles near Port Campbell await you.
Soon, you'll drive through the Great Otway National Park. Here, you can see Triplet Falls. Further along the coast, the Point Addis Marine National Park showcases Australia's rich marine biodiversity.
Venture northeast on Highway M1, and you'll soon find yourself amidst the natural surroundings of the Serendip Sanctuary. Then, you can take a detour to the expansive plains of the Werribee Open Range Zoo, where Africa seems to come alive in Australia.
Continue on from here to the beautiful city of Melbourne. Here, you can stop for some world-famous food, visit museums and parks, or just take in the big-city lifestyle.
As you move north on the Hume Freeway (M31), you'll see the Rural City of Wangaratta. Finally, continue through the scenic landscapes and smaller towns before you arrive at Canberra.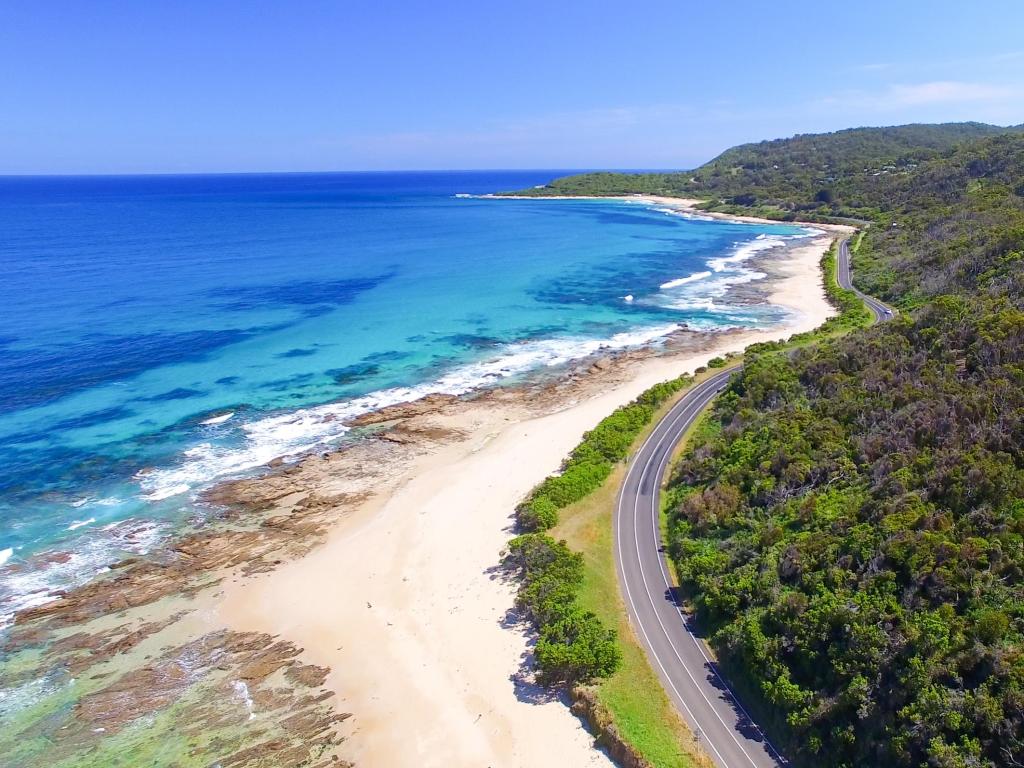 Best places to stop between Adelaide and Canberra
Both epic routes will take you through some of Australia's most iconic landscapes, towns, and cities. To get the most of it, you'll want to stop at one of our recommended stop-over spots below.
A relaxing stay at Tooleybuc
Tooleybuc is the perfect rest stop on The Direct Route, situated roughly 5 hours into your adventure. This expansive city has a reputation for wineries, horticulture, and the iconic Tooleybuc Bridge.
The centrepiece of this journey is undoubtedly the scenic Murray River. Its serene vistas make it a highlight of Tooleybuc. Here, you can go on a quiet riverside stroll or sip on a nice glass of wine from a restaurant or winery.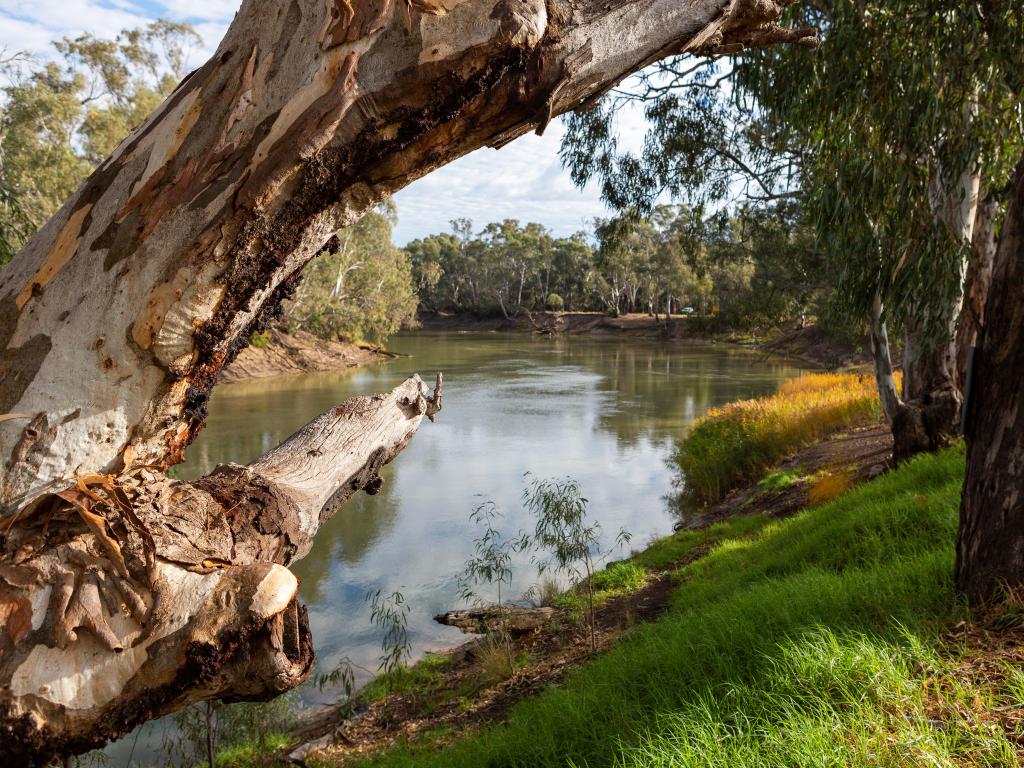 When considering accommodation in Tooleybuc, we recommend the beloved Tooleybuc Club Motor Inn. This welcoming and comfortably adorned inn offers plenty of activities and wonderful amenities like a spa, a fabulous golf course next door and wellness centre.
Its proximity to both the town's attractions and nature ensures that there's never a dull moment. You're only a short drive or walk from many of the area's attractions and Murray River.
Many rooms feature balconies overlooking the Tooleybuc Golf Course and the inviting blue waters of the inn's pool. If the waters of the pool aren't tempting enough, the nearby river is always an option for a rejuvenating dip.
Lake Coomaroop is a mere 5-minute drive, offering a unique retreat to relax in. Closer still, the Tooleybuc Recreation Reserve is just a brisk walk away, showcasing the local commitment to outdoor leisure.
Stunning views in Princetown
Princetown is a picturesque destination approximately 8 hours into your journey along The Great Ocean Road Route. This town, located at the route's halfway point, features unbeatable oceanside vistas and natural areas.
Central to the allure of Princetown is the famed Twelve Apostles Marine National Park. A sight to behold, the park showcases the Twelve Apostles, which are magnificent limestone stacks sculpted over millennia along the rugged coast.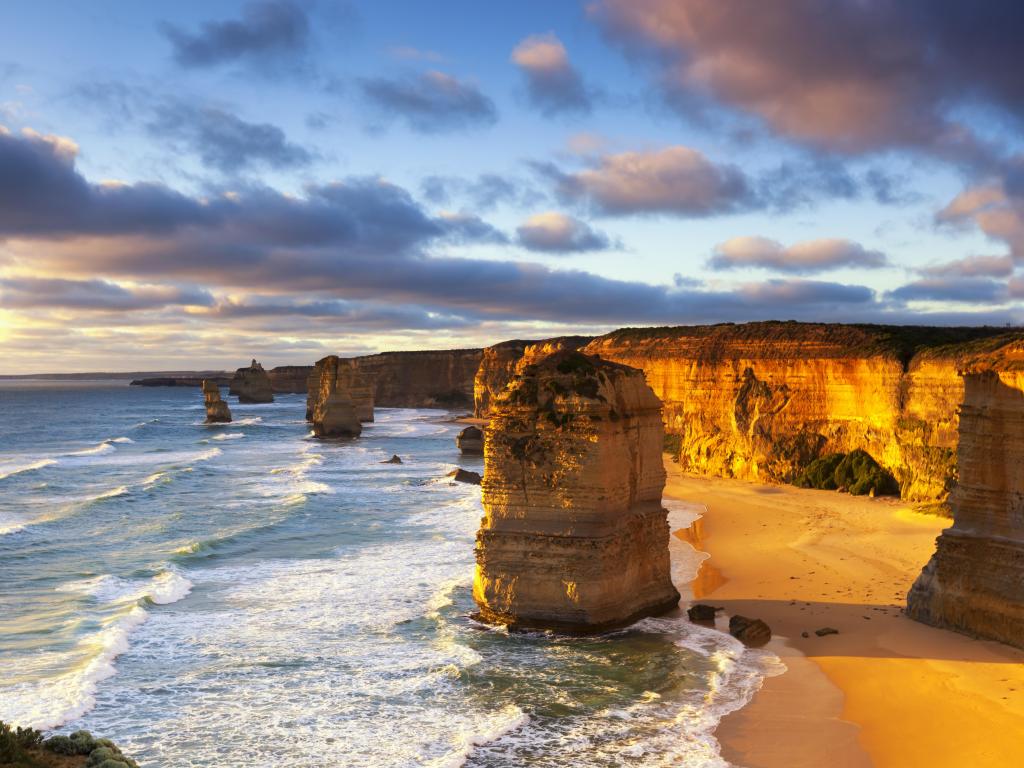 A mere stone's throw away, the Gibson Steps invite adventurers to descend and experience the ocean's raw power up close.
When you're in Princetown, we recommend staying at the beautiful and lovely 12 Apostles Cottages. Nestled close to the ocean, these cottages promise unparalleled views and privacy, making them perfect for a secluded getaway.
Every cottage features two bedrooms, a functional kitchen, and sweeping vistas from the personal patio. The cottages include amenities such as free parking.
The venue also has a range of activities, ensuring that there's never a dull moment, whether you're up for a game of billiards, table tennis, or darts.
Venturing out from the 12 Apostles Cottages, Princetown Wildlife Reserve awaits just a walk away, where the local animals can be observed in their natural habitats. A bit further, but entirely worth the trip, is The Twelve Apostles Marine National Park, a short drive away.
Where to stay when you reach Canberra
Canberra, Australia's esteemed capital, is not just the heart of the nation's politics but a city rich in sprawling nature reserves and the majestic silhouette of surrounding mountain ranges.
Upon your arrival, visit the Australian National Botanic Gardens, a sanctuary preserving the country's diverse plant life. Here, you can walk around the beautiful grounds and enjoy the ultimate relaxation.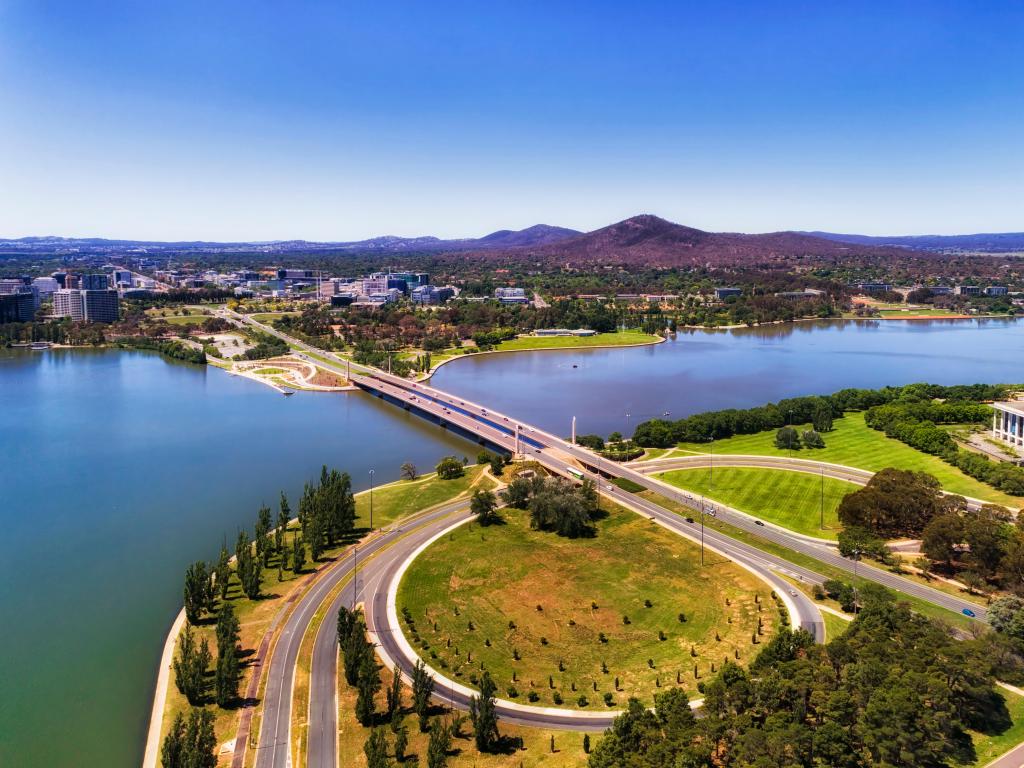 While the city has an urban vibe and historic highlights, it has over 30 top-notch wineries surrounding it.
We recommend staying at the incredibly relaxing and highly rated A by Adina Canberra for an unparalleled stay. Nestled in the heart of the city, this hotel will provide a stylish stay during your visit.
The rooms feature modern aesthetics and designer amenities, with beautiful views of Canberra's skyline. The hotel's prime location ensures you're just minutes away from iconic landmarks such as Constitution Place and the illustrious Parliamentary Triangle.
Things to see on a road trip from Adelaide to Canberra
The routes between Adelaide and Canberra are full of amazing highlights that will bring infinite memories and good times on the road. Below, we've included our favourites, so you can plan your drive easily.
Direct Route
Hahndorf - A charming German-inspired town nestled in the Adelaide Hills, Hahndorf boasts a rich history, stunning architecture, and plenty of artisanal shops and eateries.
Echunga - A tranquil town in the Adelaide Hills, Echunga is known for its historical sites, lush meadows, and the remnants of old gold diggings.
Murrayville - A serene rural town, Murrayville is characterised by its wheat fields and offers visitors a peek into the traditional Australian countryside lifestyle.
Ouyen - Famous for its Vanilla Slice Triumph, Ouyen is a quintessential Australian rural town offering a slice of Outback charm.
Sea Lake Silo Art - Part of Australia's renowned Silo Art Trail, this site showcases incredible mural artwork on massive grain silos, depicting the rich cultural heritage and history of the region.
Tooleybuc - A picturesque town on the banks of the Murray River, Tooleybuc is renowned for its wooden lift bridge and offers various water-based recreational activities.
Yanga Lake - A part of Yanga National Park, this pristine lake is a haven for birdwatchers and offers picturesque views, especially during sunset.
Shear Outback Museum - This museum in Hay offers a deep dive into Australia's shearing history, with live shearing demonstrations and a look into the iconic Shearers' Hall of Fame.
Griffith - Known as the 'Wine and Food Country' of Riverina, Griffith boasts a rich Italian heritage, sprawling vineyards, and a plethora of gourmet food options.
Narrandera Nature Reserve - A bushland reserve, this area is a haven for koalas and offers scenic walking trails amidst native flora and fauna.
National Art Glass Gallery - Located in Wagga Wagga, this gallery showcases an exquisite collection of contemporary art glass, reflecting the evolution of this intricate art form.
Oura Beach - A serene river beach by the Murrumbidgee River, offering a peaceful spot for picnics, fishing, and relaxation.
Gundagai - Home to the iconic Dog on the Tuckerbox statue, Gundagai is a historic town with picturesque landscapes and a rich colonial heritage.
Carey's Cave - Located in Wee Jasper, this is a fascinating underground system of caves with unique formations, guided tours, and insights into geological history.
Murrumbateman Chocolate Co. - A chocolate lover's paradise, this place offers a delightful range of artisanal chocolates and treats, made using traditional techniques.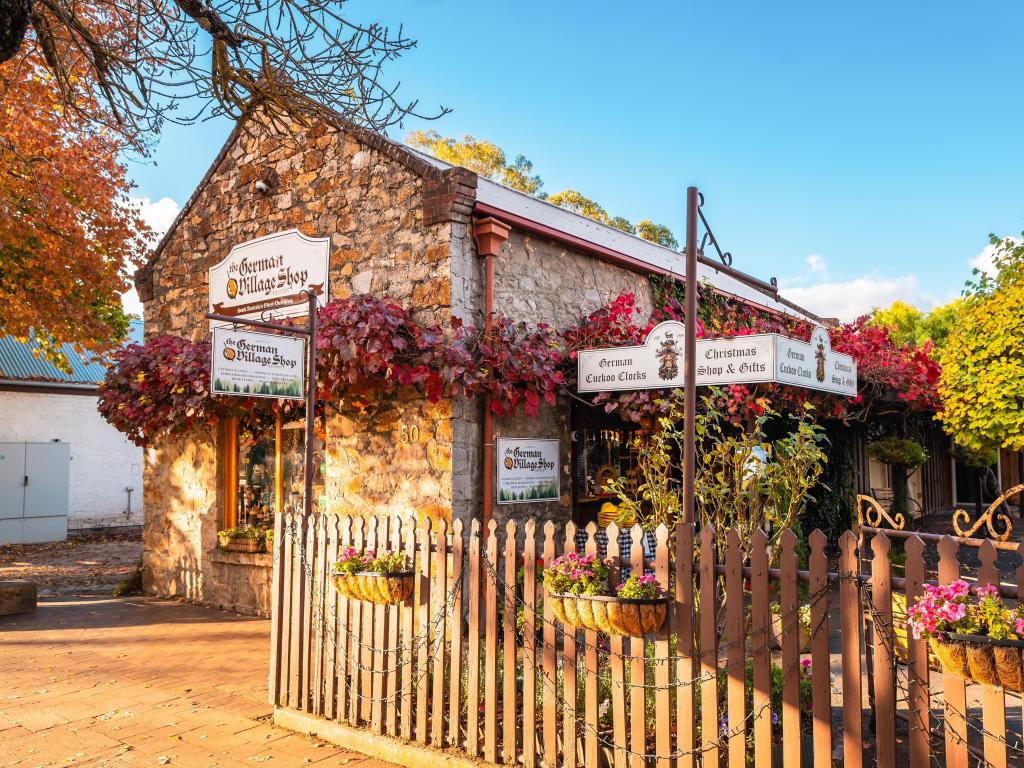 Great Ocean Road Route
Coorong National Park - A wetland of international significance, this park is characterized by its lagoons, birdlife, and unique landscapes stretching over 130 kilometers.
The Big Lobster - Located in Kingston, this colossal 17-meter tall statue, fondly known as 'Larry', celebrates the region's lobster fishing industry.
Cape Jaffa - A tranquil coastal town known for its historic lighthouse, seafood, and pristine beaches.
Blue Lake - Located in Mount Gambier, this stunning lake is famous for its vibrant blue colour during the summer, a result of a unique geological phenomenon.
Port Fairy - A quaint fishing village, Port Fairy boasts historical charm, beautiful beaches, and the renowned Port Fairy Folk Festival.
Logan's Beach - Situated in Warrnambool, this beach is popularly known as the Southern Right Whale Nursery, offering a prime spot for whale watching during the breeding season.
Port Campbell - Home to the iconic Twelve Apostles limestone stacks, this coastal town offers breathtaking views and a peek into Australia's maritime history.
Triplet Falls - Located in the Great Otway National Park, these cascading waterfalls amidst lush rainforest offer a beautiful natural spectacle.
Great Otway National Park - A diverse park featuring rugged coastlines, ancient rainforests, and abundant wildlife, offering an array of outdoor activities.
Point Addis Marine National Park - A marine sanctuary with dramatic cliffs, sandy beaches, and diverse marine life, making it a favourite spot for snorkelling and diving.
Geelong Gallery - One of Australia's leading and oldest regional art galleries, it showcases an impressive collection of Australian and European artworks.
Serendip Sanctuary - Located in Lara, this sanctuary offers a glimpse into the native wildlife of the western volcanic plains, with walking trails and birdwatching opportunities.
Werribee Open Range Zoo - An African-themed zoo located in Melbourne's outskirts, offering a unique safari experience amidst free-roaming animals.
Seymour - Known for its military and railway heritage, Seymour offers historic sites, scenic beauty, and the iconic Goulburn River.
Ned Kelly Museum and Homestead - Situated in Glenrowan, this museum delves into the life and times of Australia's most famous bushranger, Ned Kelly, showcasing artifacts and interactive displays.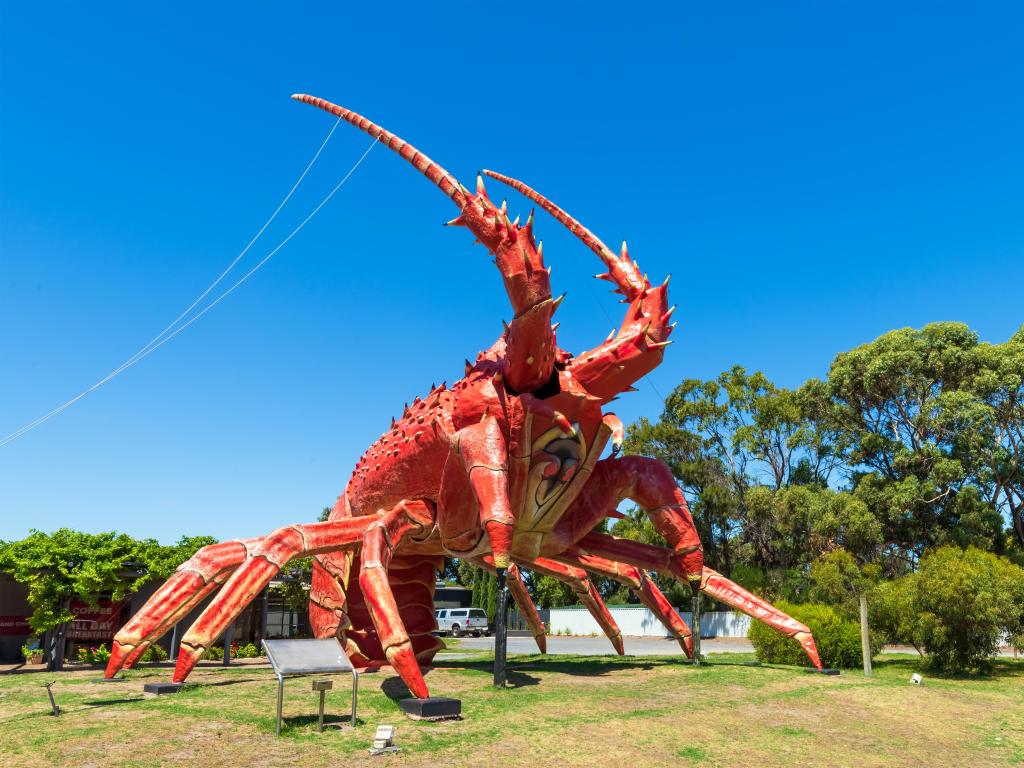 Best time to go on a road trip from Adelaide to Canberra
Canberra, the nation's capital, is a year-round destination with its perfect blend of nature reserves, mountains, and wine country.
Summer brings warm to hot days with temperatures ranging from 25 to 35 degrees Celsius. On your way, packing supplies like water and food in advance is essential because of the significant distances between convenience stores.
Winter can be quite chilly, especially in areas like Wagga Wagga, with Canberra often experiencing frosts and temperatures dipping between 5 and 15 degrees Celsius.
The best time on the Great Ocean Route to make a stop in Melbourne would be during fall, spring, or late winter. You'll find fewer tourists and pleasant weather, plus events such as the Melbourne International Film Festival in August.
Timing your road trip with events can also enrich your journey. The Direct Route promises festivities like the Mildura Country Music Festival in September and the Junee Rhythm n Rail Festival in March.
In spring, you'll be able to enjoy great festivities such as October's Coonawarra Cabernet Celebrations, Oktoberfest Festival in Canberra, or the Jervis Bay Gin Festival in November.
No matter which season you travel, Canberra is the ultimate destination for the perfect road trip. You'll remember the wine, nature, cities, countryside, wildlife, and coastlines the rest of your life.