Road Trip from Adelaide to Kangaroo Island
If you want to discover the diversity of Australia's plants and wildlife, this drive from Adelaide to Kangaroo Island offers a deep dive into the country's natural wonders. This South Australian adventure is a hybrid trip split between driving and a ferry - allowing you to access the beautiful Kangaroo Island with its pristine beaches, national parks and animal sanctuaries.
The 180 km road trip from Adelaide to Kangaroo Island takes around 3 hours to complete. Along the way you can stop in McLaren Vale, Willunga, Mount Compass, Port Elliot and Encounter Bay, before taking the ferry from Cape Jervis to Kangaroo Island.
Driving from Adelaide and Kangaroo Island is by far the best way to experience the rural beauty of this corner of the world - read on for our guide to make the most of your journey, where to stop along the way, what to see and when to visit.
How far is Kangaroo Island from Adelaide and how long will the road trip take?
The road trip from Adelaide to Kangaroo Island covers a total travel distance of 180 km, though part of that distance requires travel by ferry.
It is a 160 km drive from Adelaide to Cape Jervis, which is the port city where the passenger and vehicle ferries depart from. This drive will take 2 hours and 17 minutes. Travel time, however, could be increased due to wait times for the ferry.
Once you have started your ferry journey, the trip to Kangaroo Island takes approximately 45 minutes. Ideally, arriving on time at the port and leaving promptly via ferry would get you from Adelaide to Kangaroo Island in just over 3 hours.
If you're very short on time, there is the quicker option of taking a direct flight from Adelaide to the airport in Kangaroo Island, which takes 30 minutes. However, taking the route by road is by far the more scenic way to explore Southern Australia and Kangaroo Island.
The small island is packed with attractions and beautiful natural scenery, and trying to fit everything into one day, while possible, may make the trip feel rushed. Take your time exploring all that Kangaroo Island has to offer! You could easily stay more than a week, but an ideal compromise is 2-4 days.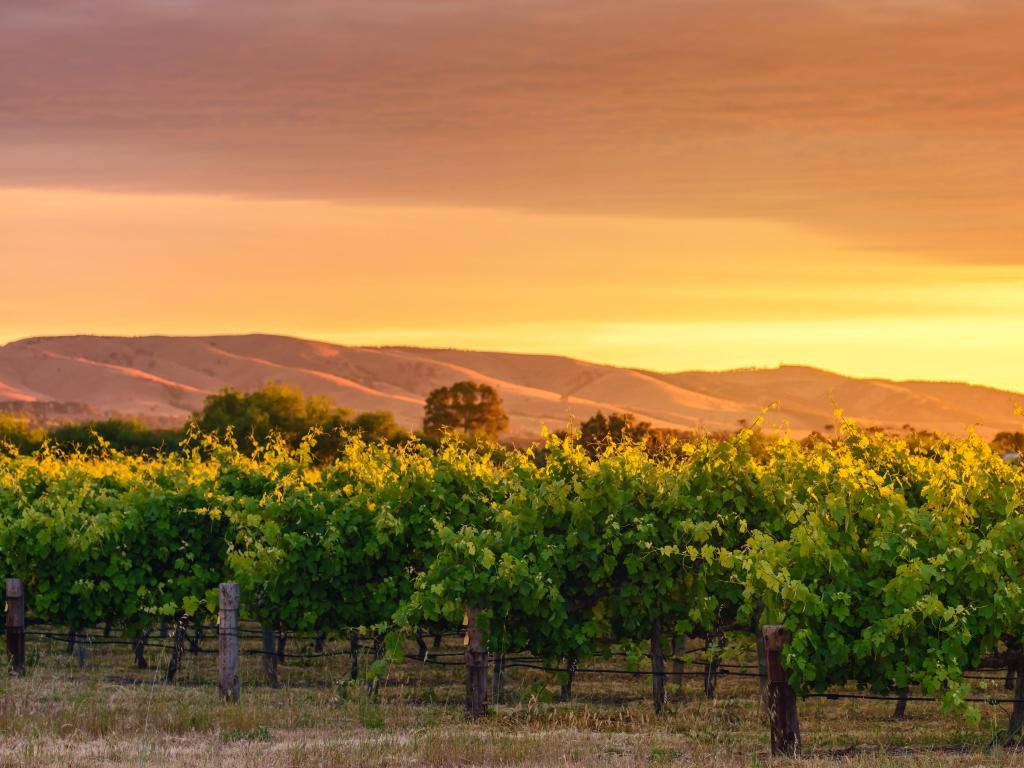 Best road trip route from Adelaide to Kangaroo Island
The best route from Adelaide to Kangaroo Island takes you south from the popular city of Adelaide towards the coast, hitting plenty of small quaint towns on the way.
Driving on rural roads through rolling hills, this drive quickly leaves major cities and soon becomes peaceful and serene. You'll pass through the wine-growing region McLaren Vale, as well as quaint towns like Mount Compass and Goolwa.
While the beginning of this route is inland, the beachy feel of this area quickly emerges. You'll get to visit coastal towns like Port Elliot and Victor Harbor and can also stop for a beach day at Encounter Bay.
After two hours, this route hits the coastal town of Cape Jervis where the ferry stations are located. From there, you can either park your car and board as a foot passenger or pay extra to bring your car along with you on the ferry to Kangaroo Island.
Regardless, you will then enjoy a relaxing 45-minute ferry over to the port in Kangaroo Island, in Penneshaw. While your destination is the whole of Kangaroo Island, Penneshaw opens the door to road-tripping and seeing all that the island has to offer.
Road trip route from Adelaide to Kangaroo Island
Follow signs for the M2 south out of Adelaide, then turn right onto the A13 and take the exit towards McLaren Vale. After you've had your fill of the famous wine region, head towards Tatachilla and join the A13 going south.
After passing through Willunga and Mount Compass, turn left onto Goolwa Road then join the B37 to arrive in Goolwa. Head south-east on the B37, which will take you past Port Elliot, Victor Harbor and Encounter Bay, so look out for signs to exit to these quaint coastal towns.
Take the scenic route by turning left onto Waitpinga Rd until it rejoins the B37, then follow this road through Parawa until it joins the B23, with the option to stop in the Second Valley Forest Reserve to stretch your legs.
Follow the B23 to Cape Jervis, where you can board the ferry to Penneshaw, the gateway to Kangaroo Island.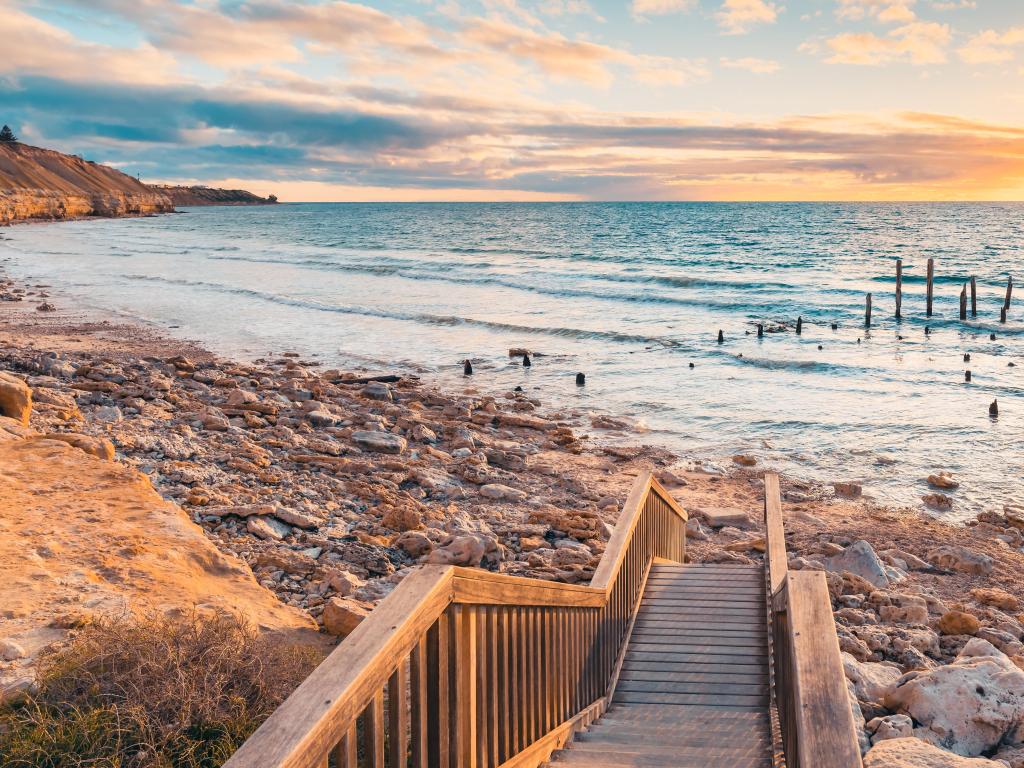 Best places to stop between Adelaide and Kangaroo Island
The winding route from Adelaide to Kangaroo Island is peppered with peaceful towns, natural wonders and coastal viewpoints.
With so much to see, we've rounded up our definitive list of the best places to turn off your engine and explore.
Watch the sunset in Goolwa
Southern Australia is known for its peaceful and quaint coastal towns, and Goolwa is no different. A little over an hour from Adelaide, this charming town is a perfect overnight stop as it gives you the opportunity to stretch your legs and properly enjoy the scenery.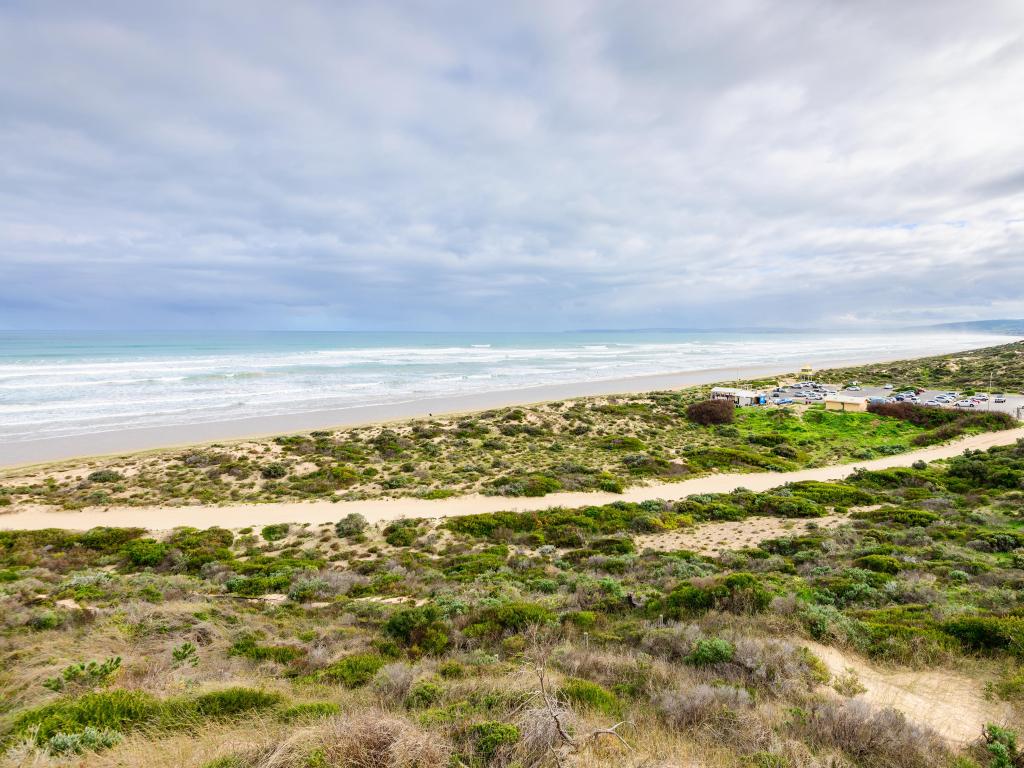 The historical river port town was known previously as "The Elbow", which is the meaning of Goolwa. It has important historical maritime culture, and today is known for its pristine sand dunes and beaches, wildlife, and breathtaking sunsets.
Your first stop should be Goolwa Beach, an ideal place to take a stroll and watch day turn into night. In the town itself, you can browse the Goolwa Wharf Markets for fresh produce, discover local artists at Art@Goolwa gallery, and enjoy a craft brew at the Steam Exchange Brewery.
To make the most of your night's stay, the Boathouse - Birks River Retreat offers a riverside oasis that is the perfect place to relax. Both cosy and modern, you can stroll through the grounds, picnic on the porch, and sit and enjoy the river views.
A gourmet free breakfast, free parking, and proximity to the main street and the beach are just a few of the aspects that make this hotel the perfect choice as to where to stay in Goolwa.
Board a ferry at Cape Jervis
Cape Jervis is the last point you'll reach on mainland Australia when the only travel remaining will be the ferry ride to Kangaroo Island.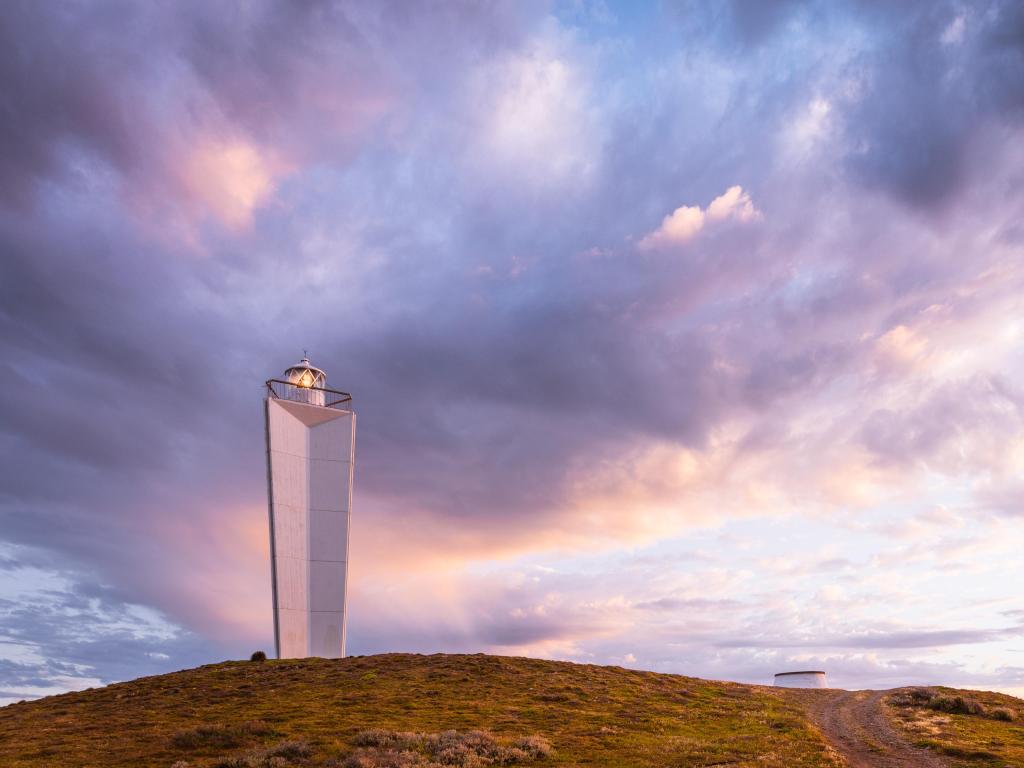 Cape Jervis is a great last overnight stop before you hop on Kangaroo Island as it is conveniently located near the ferry port, meaning you won't have to hurry to get there the next morning. It will allow you to wake up, take the ferry, and be at your destination in less than an hour!
Bonus features of this town are its beautiful views and location. It is on the tip of the peninsula and provides panoramic views. The port town also offers opportunities to get closer to wildlife, such as fishing and whale watching.
For a hotel with nearby access to the ferry, we recommend Big4 Cape Jervis Accommodations. It features a bar to enjoy your favourite cocktail as you enjoy the coastal views, free parking and the home away from home feeling for your one-night stay.
This affordable hotel is less than five minutes from the ferry port and beautiful beaches, and you're only a short walk from a range of local restaurants offering wine from the region, which has recently started getting recognition as a foodie destination.
Where to stay when you reach Kangaroo Island
One of the bigger accommodation options on Kangaroo Island, Mercure Kangaroo Island Lodge is located a short drive from Penneshaw, overlooking the stunning sandy beaches on the Eastern Cove.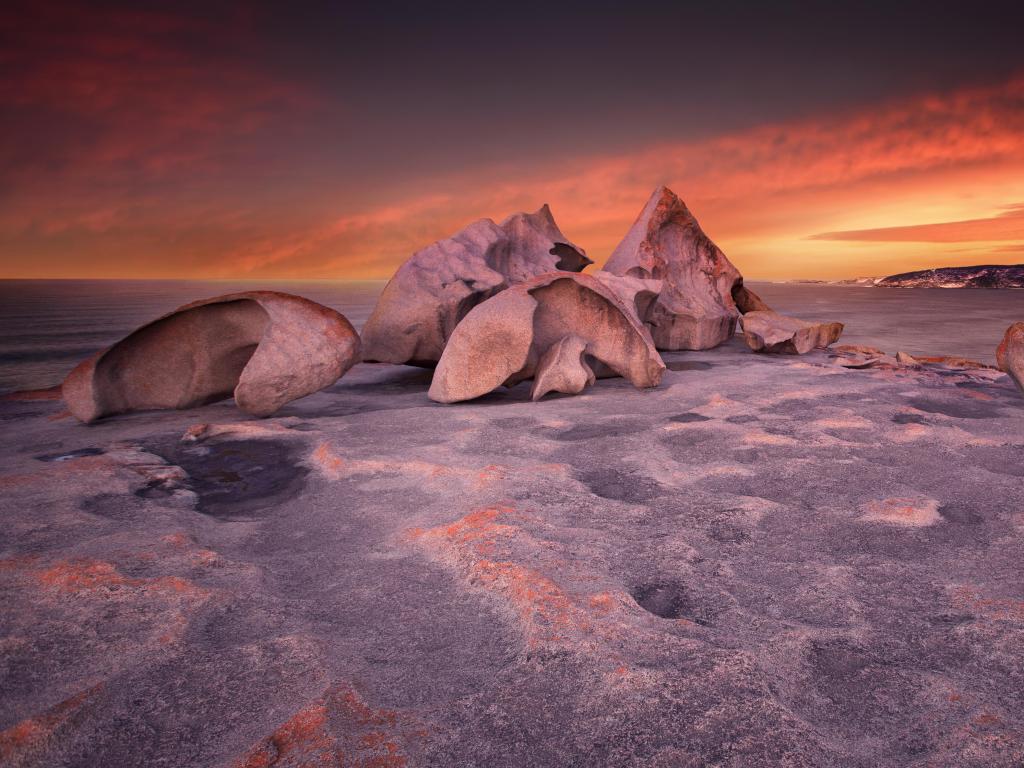 There is an award-winning restaurant on-site (which proudly uses local produce) as well as a swimming pool, a tennis court, hiking trails and the opportunity to feed pelicans on the property. The stylish rooms feature either water or a pool view.
The hotel is a short drive from the ferry port on the island.
Things to see on a road trip from Adelaide to Kangaroo Island
This road trip packs in a lot over a shorter distance, including towns, beaches and nature spots to explore. If you're planning your trip, we've made a list of the best things to see en route and once you arrive.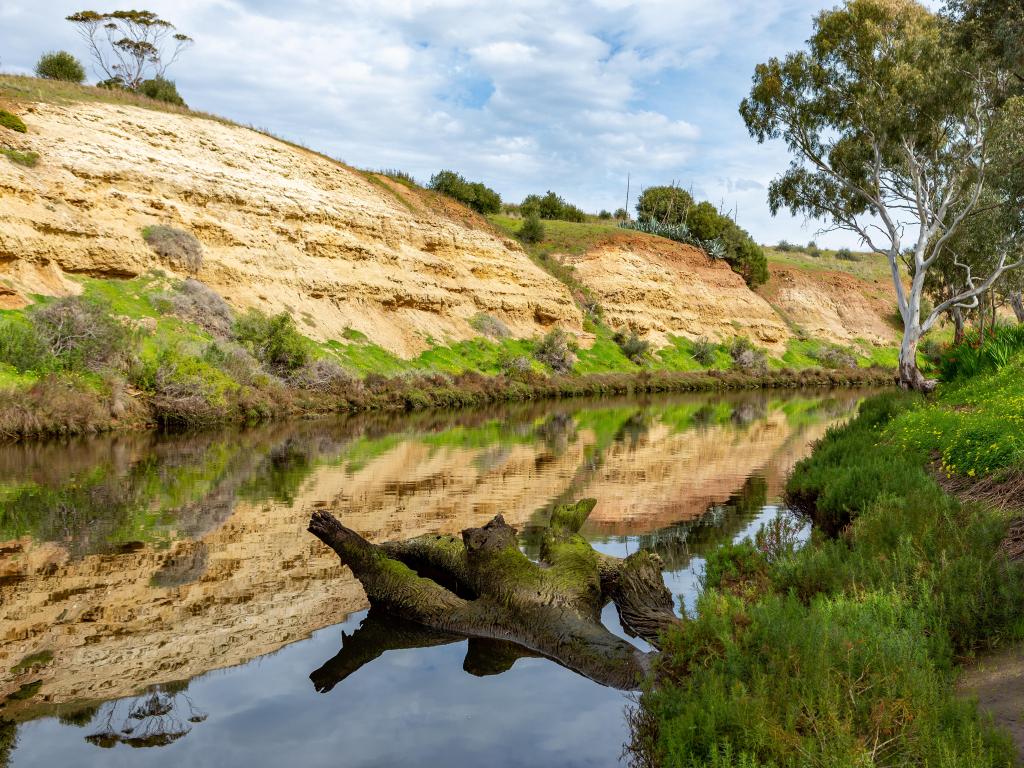 The Main Route
Adelaide Zoo - This stop is right near the origin city, but offers a condensed version of the diverse wildlife that Australia has to offer!
Glenthorne National Park - This newly constructed National Park is widely spread out and provides multiple nature trails, as well as an ocean view and biking options.
Wineries near Adelaide - On your way out of Adelaide, before making it much further than 20 minutes, there are countless wineries scattered among the hills. Samuel's Gorge, Paxton Wines and Fox Creek to name a few - there's no way you can see them all, but there's plenty of options!
Onkaparinga River National Park - This park is home to a diverse variety of trails for every level of agility and experience. From rock pools to cliff tops with spectacular views, you will find scenery that will inspire you here.
McLaren Vale - A luxurious wine region that is one of the oldest in Australia that is home to upscale hotels and wineries. There are amazing restaurants in the area as well.
Harvest the Fleurieu - A small farm featuring a bakery with local goods and strawberry picking in season.
Goolwa - A historic river port, Goolwa is located on the Murray River. With its incredible sunsets and abundant wildlife, it isn't hard to understand why this is a popular holiday destination.
Urimbirra Wildlife Park - Hand feed kangaroos and be fascinated by more than 400 species of Australian animals (some of which you might not have seen before!) in this wildlife park.
Encounter Bay - Enjoy a sprawling network of walking trails overlooking the coast.
Waitpinga Farm Quad Bike Adventures - These outfitters will provide your group with the knowledge and gear to take quad bikes out into the countryside on guided tours, getting to explore the area for a memorable experience!
Deep Creek National Park - This national park is home to a wide array of wildlife that include the western grey kangaroos and short-beaked echidnas.
Cape Jervis - Known for its foodie culture and beautiful scenery, Cape Jervis is a charming town that is set on the southern tip of the Fleurieu Peninsula, where the ferry port to Kangaroo Island is located.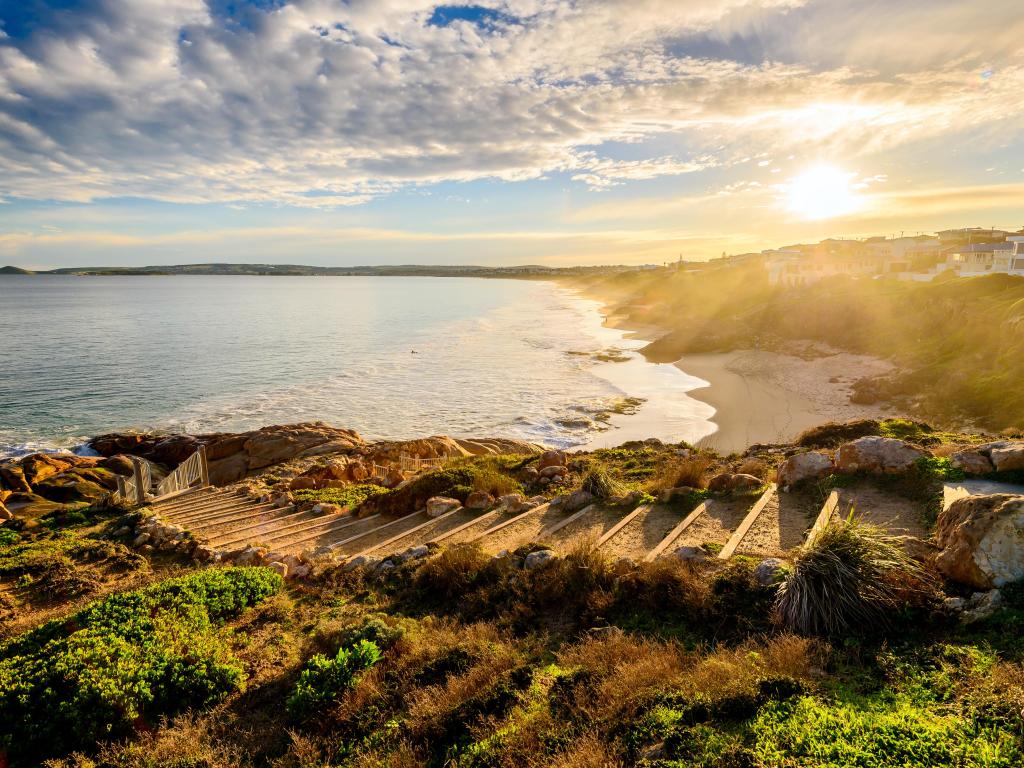 Best time to go on a road trip from Adelaide to Kangaroo Island
Australia, especially the Southern end in Adelaide, is mild all year round, meaning that you can complete this trip at any time of year.
In the summer, which is considered to be December to February, temperatures reach mid-20 and 30 degrees Celsius. If you are travelling to Kangaroo Island for a beach getaway, summer in Southern Australia is prime time.
It is also the most popular time to visit, so it may be more crowded or harder to book a ferry.
June to August is winter in this area. This means that the temperatures will be cool, but not cold, ranging in the 10s and 15s. It is still comfortable to enjoy the outdoors but will likely be too chilly to swim or sunbathe.
However, as it is not peak season, tourist attractions may be less crowded. In general, if you would rather trade a hot beach day for the parks and attractions all to yourself, you should certainly visit in the winter. Keep in mind that June is considered the rainy month.
Spring and fall in Southern Australia and Kangaroo Island are mild and comfortable. Temperatures range from 15-20 degrees, making it the ideal weather for exploring natural areas and national parks.
There is plenty happening on Kangaroo Island, such as the annual marathon located in the National Park of Flinders Chase in May. If you visit in October, you might come across Halloween at the Zone, an annual Halloween party open to the public which features a costume competition.