Road Trip from Albuquerque to San Diego
Are you in the mood for a scenic road trip that takes you through stunning national parks and forests? Look no further than a road trip from Albuquerque to San Diego. You will get to see some bucket list-worthy natural wonders and glitzy urban
The 990-mile road trip from Albuquerque to San Diego will take about 16 hours to drive. You can visit Phoenix, Flagstaff, Los Angeles, Durango, the Grand Canyon, Petrified Forest National Park, Cibola National Forest and Mojave National Preserve.
Make the most of your drive from Albuquerque to San Diego with two unique routes that have been handpicked for you. Learn more about what to expect on your journey, including the sights you'll see and places to stay.
How far is San Diego from Albuquerque, and how long will the road trip take?
Comparison of road trip routes from Albuquerque to San Diego

| Route | Distance | Driving Time |
| --- | --- | --- |
| The National Forests Route | 850 miles | 14 hours |
| The Grand Canyon Route | 990 miles | 16 hours |
The National Forests Route is the shorter one out of our two suggested routes and will take 14 hours to drive, covering 850 miles without accounting for any stops.
The longer Grand Canyon Route spans 990 miles and will take 16 hours to drive without any detours you might want to make.
The road trip is expected to take between 4 and 5 days, with an average drive time of 15 hours. So, you will have plenty of time to see the sights, take selfies and play some car games during the drive - just don't forget to make regular stops for breaks and sightseeing.
Best road trip route from Albuquerque to San Diego
When it comes to planning a road trip from Albuquerque to San Diego, there are two amazing route options to consider. Both routes offer stunning views and opportunities to explore the great outdoors, but they each have their own unique charms and attractions.
The Grand Canyon Route takes you past the red rock wonder of the Grand Canyon, while the National Forests Route offers a chance to relax on sandy beaches along the way. Whether you're a nature lover, an adventure seeker, or just looking for a picturesque road trip, this journey has something for everyone.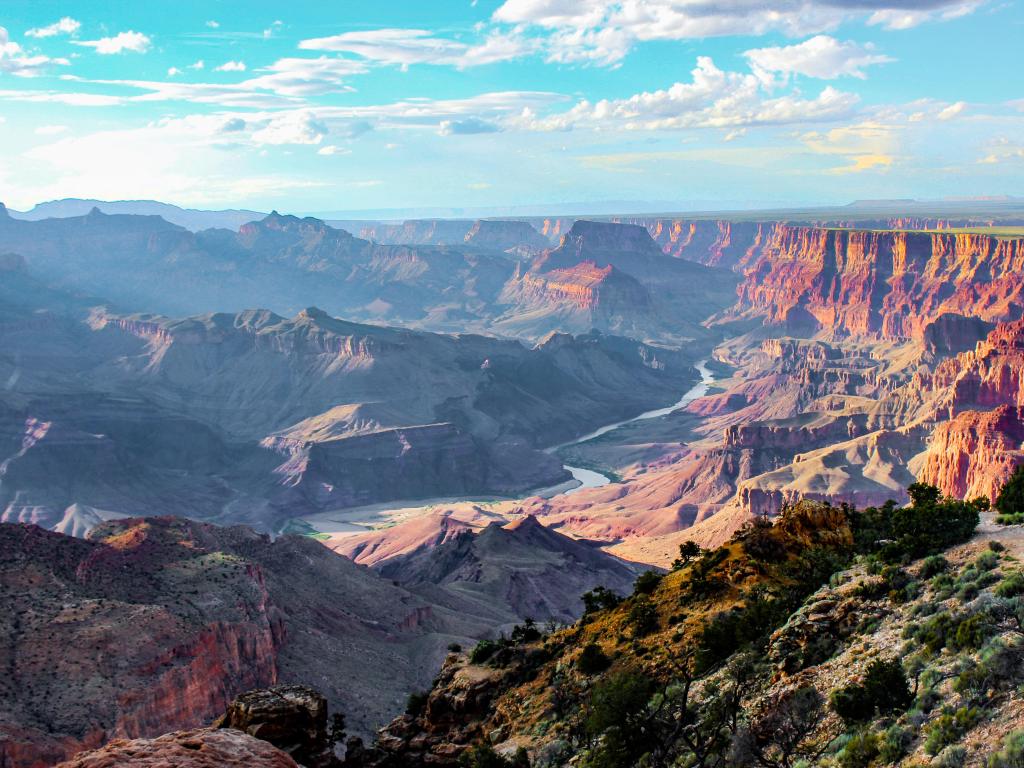 The Grand Canyon route is a little longer, and even though it bypasses hotspots such as Phoenix, it offers the chance to visit the iconic Grand Canyon and other popular destinations such as Flagstaff and the Mojave National Reserve.
On the scenic National Forests Route, you can experience stunning views of the desert and even rest on sandy beaches along the way. So, if you are looking to be amazed by how beautiful the landscape is in New Mexico and Arizona, this is the route for you.
The Grand Canyon Route
Take Interstate 40 (I-40) West and explore the New Mexico landscape. After passing through Gallup, head towards Flagstaff. This route will give you an unforgettable experience of Arizona's beautiful desert scenery.
A trip to Grand Canyon National Park is the highlight of this route. To get there, follow US-180 W and AZ-64 N until you reach the Grand Canyon Village. You can spend some time exploring this amazing natural wonder before heading back on I-40 W in Williams from AZ-64 S.
In San Bernardino County, head towards Mojave National Preserve - one of America's most breathtaking desert areas. Here, you can enjoy camping, hiking, fishing or other outdoor activities while taking in the stunning views of this vast expanse of land.
The final stretch of your journey will take you all the way down south into sunny San Diego.
The National Forests Route
Starting in Albuquerque, drive south on I-25 and US-60 until you reach Datil where you will continue onto NM-12 W until you reach Reserve.
Once in Reserve, head into Arizona. Continue following US 180W as it turns into AZ 260W, eventually reaching Pinetop-Lakeside. You can use these resort towns as your base while exploring Apache-Sitgreaves National Forest, backtracking your steps slightly.
After you take a breather, drive past Tonto National Forest into Phoenix. After arriving in Phoenix, get back on I-10W heading west until you reach Gila Bend where you will switch over to I-8W, still heading west until you reach your destination in San Diego.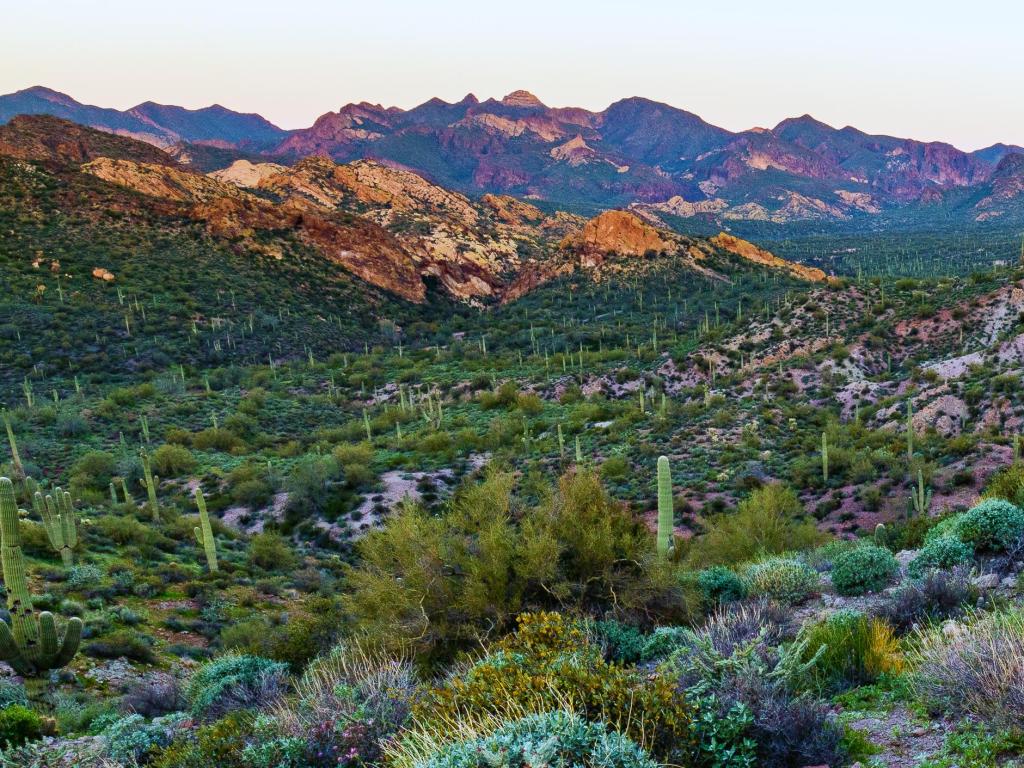 Best places to stop between Albuquerque and San Diego
From charming small towns with delicious local eateries to awe-inspiring national parks and monuments, there are many amazing places you can have a stopover at, and we have chosen some of the best to help your planning.
Explore the natural wonders around Flagstaff
Flagstaff, Arizona is the perfect overnight stop for those taking the Grand Canyon Route. Located just under halfway along the route, Flagstaff is the ideal stop before visiting the Grand Canyon, Walnut Canyon National Monument, as well as Coconino National Forest.
Obviously, the Grand Canyon is the star of the show while staying at Flagstaff, but the city itself has quite a few great attractions itself. Make sure to visit the Lowell Observatory, one of the oldest observatories in the United States.
For those interested in history, the Walnut Canyon National Monument is a must-see. The preserved ruins offer a glimpse into the past, and the mile-long Island trail allows visitors to descend into the canyon and see the ruins up close.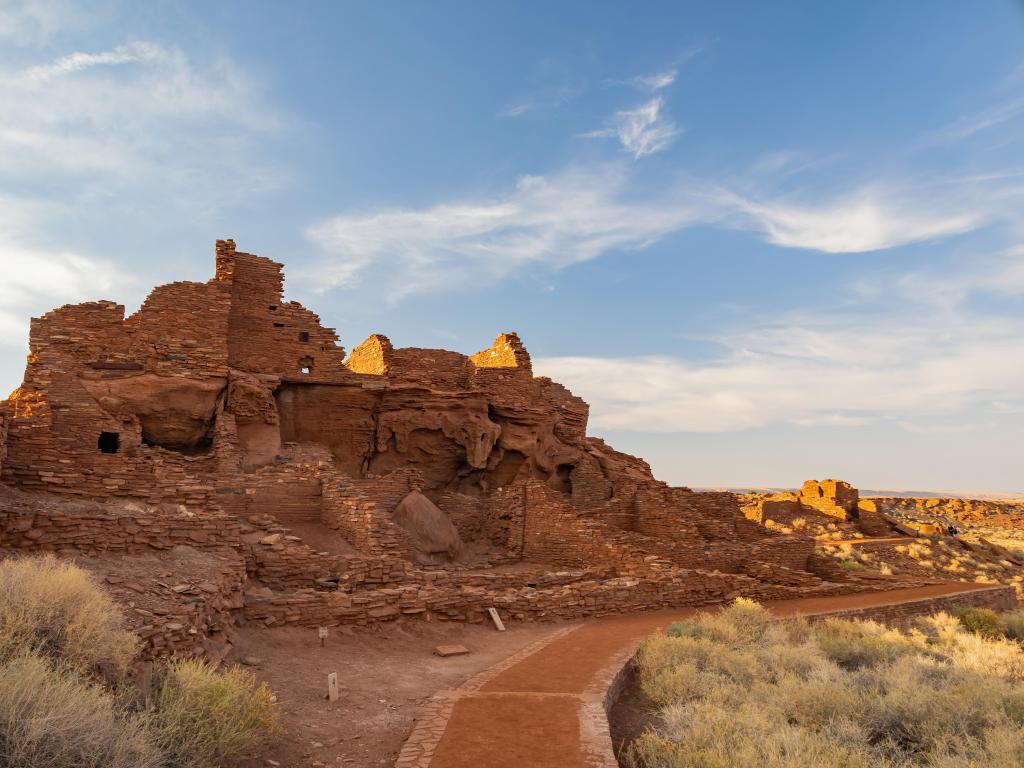 When it comes to accommodation, the High Country Motor Lodge is a great choice. This hotel offers beautiful modern décor, making it the perfect place to relax after a long day of driving. The outdoor pool and hot tub are perfect for some much-needed pampering.
The hotel's location is also convenient, with easy access off the Interstate and free parking. It is also close to popular attractions like the Coconino National Forest and The Arboretum, making it easy to return to the comfort of the hotel after a busy day of exploring.
A luxurious stay in sunny Phoenix
Phoenix, Arizona is the perfect overnight stop for those taking the National Forests Route. Located about halfway along the route, Phoenix offers convenience and a range of entertainment options. Sunny Phoenix is known for its beautiful desert setting and plenty of opportunities for entertainment.
One of the major attractions in Phoenix is the Desert Botanical Garden. Set over 140 acres, this garden features trails that showcase more than 50,000 plants. You can spend an afternoon strolling through the gardens and admiring the beauty of the desert.
For those looking for a bit of adventure, Camelback Mountain is located nearby. Named for its shape, this mountain offers a challenging hike with incredible views at the top. It's a great way to get some exercise and take in the beauty of the desert.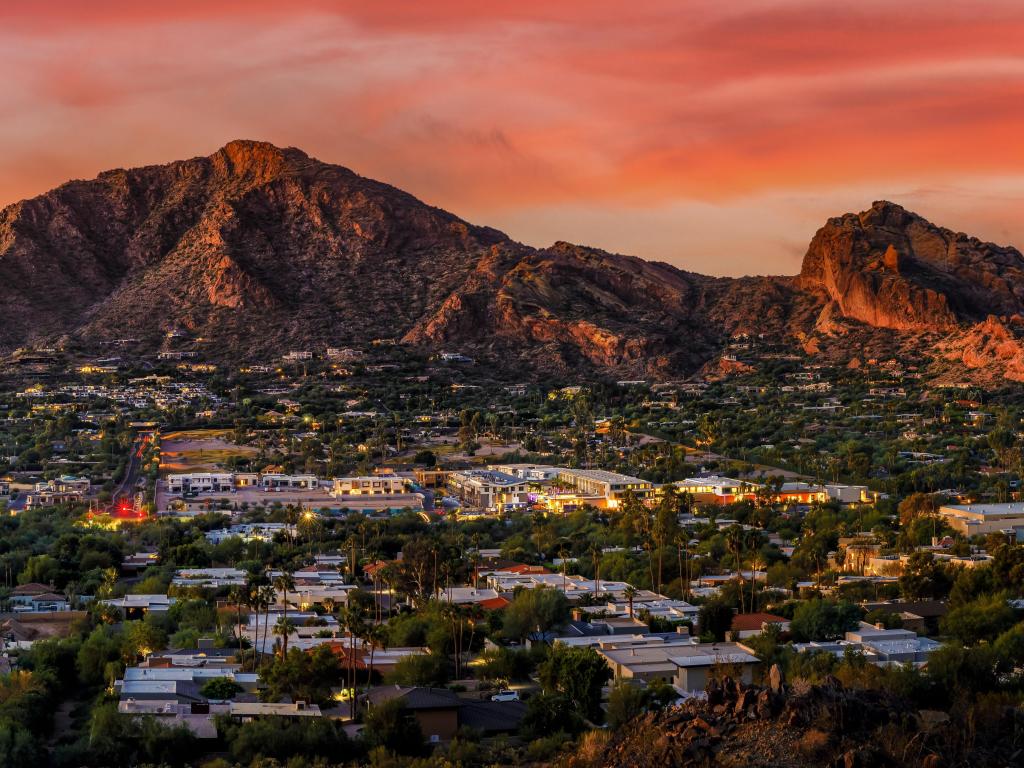 Another popular attraction in Phoenix is South Mountain Park. This huge urban park offers the opportunity to explore the wilderness and see plenty of wildlife. The Telegraph Pass Trailhead is a popular route and offers stunning views.
When it comes to accommodation, the Royal Palms Resort and Spa is unbeatable. This beautiful hideaway offers beautifully decorated rooms and outdoor terraces, creating a luxurious feel after a day of traveling and exploring. The resort also features a swimming pool and jacuzzi, as well as a spa for massages and other treatments.
The property is close to many local attractions, including Camelback Mountain and the Phoenix Zoo, so you don't have to travel far to have a good time. And if you're too tired to go out for dinner, there is a top restaurant and bar on-site.
Where to stay when you reach San Diego
Although you can find many amazing hotels in the area, Tower 23 Hotel is the perfect destination for a beachside escape in San Diego. With its sleek, modern décor and stunning views of the ocean, it's an ideal place to stay for travelers looking for luxury and comfort.
The hotel is located right on the beach, just a two-minute walk from Pacific Beach Pier and the boardwalk. This makes it easy to explore all that this coastal city has to offer – whether you want to take a stroll along the boardwalk or try out some watersports.
The free bike rental also allows guests to easily get around without having to worry about hiring cars or taxis.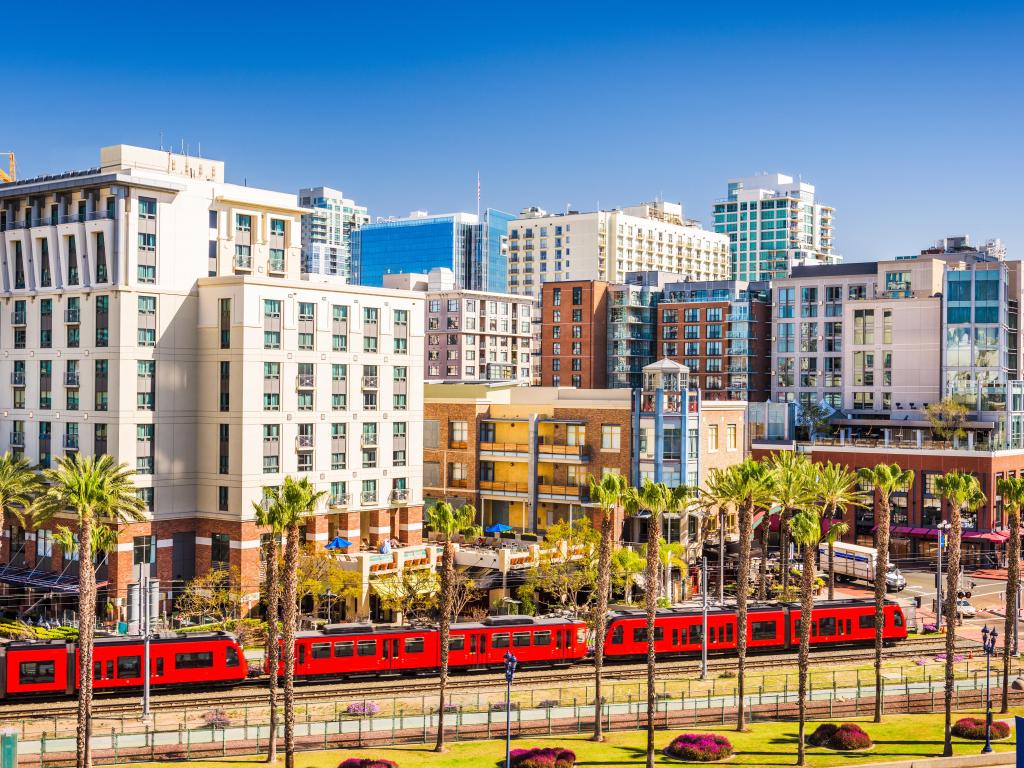 When hunger strikes, head up to the rooftop bar where you can enjoy delicious food while admiring incredible views of Mission Bay and La Jolla Cove at sunset over cocktails or beers. Plus, you don't even have to leave your hotel if you don't want to, as there are two restaurants within walking distance.
With its stunning location right by Mission Bay combined with luxurious amenities like free Wi-Fi access and bike rentals – not forgetting that beautiful rooftop bar – staying at Tower 23 offers something truly unique during your San Diego adventure!
Things to see on a road trip from Albuquerque to San Diego
This road trip is the perfect way to experience some of the most iconic sights and attractions the Southwest has to offer. Along the way, you will be able to visit beautiful deserts and rugged mountain ranges, take in stunning views, explore unique museums and cultural sites.
Whether you're looking for a few days of fun or a week-long adventure with friends or family, this road trip is sure to provide an unforgettable experience. Here are some of the places you definitely shouldn't miss:
The Grand Canyon Route
Laguna Pueblo - Head to the unique sights of Laguna Pueblo and step into the traditional way of life for the Pueblo communities. Take a guided tour with a local to understand more about this rustic town.
Gallup - Around 195 miles short of the Grand Canyon, stop at Gallup to stretch your legs while you stroll around the Gallup Cultural Center. It's a fascinating museum where you can understand more about Native American cultures.
Petrified Forest National Park - This National Park has many walks you can take, but before you do, head to Rainbow Forest Museum to learn more about the petrified woodland. If you don't have the time for a walk? Drive through some of the 28 miles to cross and marvel at the sights in the comfort of the car.
Flagstaff - Take a walking tour around Downtown Flagstaff to get a good sense of the town, stopping off at sites such as Heritage Square, makes this stop off really worthwhile.
Kaibab National Forest - This national forest is set over 1.6 million acres, so it has plenty to keep you occupied, especially if you're in the mood to follow a beautiful trail - Sycamore Rim Trail. Bear sightings are on the rise, so keep your eyes peeled as you go!
Grand Canyon National Park - With little need for an introduction, the Grand Canyon is a popular memorable destination, and one not to be missed. Why not tour some of the best sights there via whitewater rafting?
Mojave National Preserve - Expansive sand dunes, mountains and Joshua tree forests make Mojave National Preserve stunning. Seeing the best sights on horseback really is a unique experience.
Los Angeles - If you are after a bonanza of landmarks, movie sights and entertainment, then Los Angeles is the place for you.
Cleveland National Forest - There is a trail for everyone throughout the beautiful forest grounds. Why not try biking or dirtbiking to best cover some of the 460,000 acres here?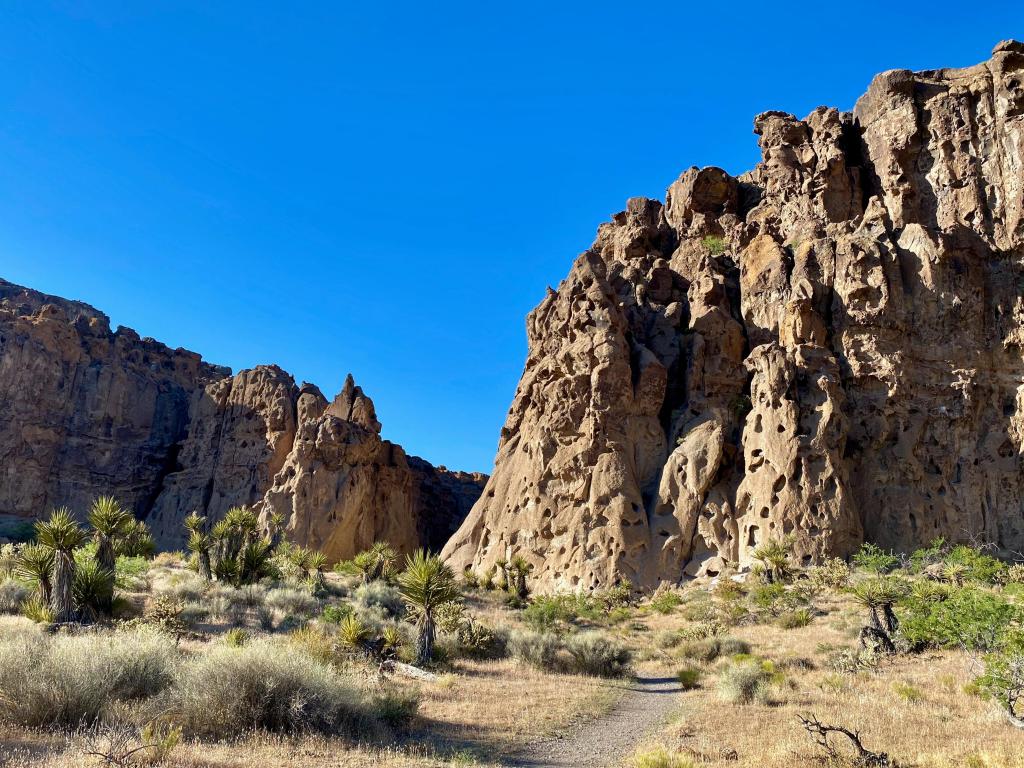 The National Forests Route
Sevilleta National Wildlife Refuge - A bird spotter's paradise, the Sevilleta National Wildlife Refuge is teeming with birds and animals to spot across the 2,000 miles of wilderness.
Cibola National Forest - Cibola National Forest is exploding with trails, and there really is a hike for everyone. With over 1.9 million acres of land, you'll need to carve out some decent time to see the sights here.
Apache-Sitgreaves National Forest - With over 1,000 miles of walks to consider, you can while away an afternoon or more exploring the depths of this forest. The Mogollon Rim is a popular route to head to with its stunning aerial views.
Pinetop-Lakeside - Take a short stop-off at the pretty lake within Woodland Lake Park. A great spot to stretch your legs and grab something to eat.
Coconino National Forest - Stand back and admire the rolling hills and stunning landscapes here. Limited time to walk around? There are popular scenic drives throughout the forest so don't worry about missing out.
Durango - Step back in time with a visit to this UNESCO World Heritage Site. Head on a jeep tour for an open-top exploration around the valleys.
Tonto National Forest - The largest forest in Arizona, and the most visited. Take to the water on a kayak across Saguaro Lake to experience the forest grounds from a different angle.
Phoenix - A key destination for sun lovers. Head to Desert Botanical Garden to see over 50,000 plants that nestle within the surrounding desert landscape.
Anza-Borrego Desert State Park- A huge park, the largest in California in fact. Head from the visitor center to Palm Canyon Trail for an afternoon of exploring around this beautiful park.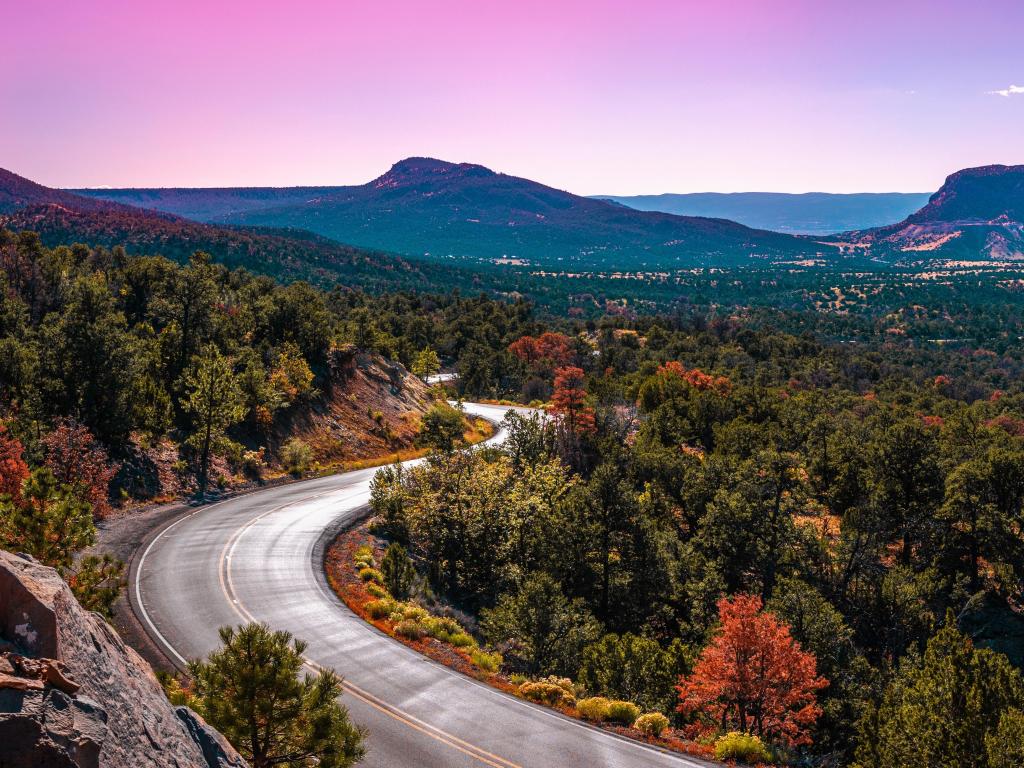 Best time to go on a road trip from Albuquerque to San Diego
San Diego is known for its mild weather and beautiful beaches, making it a year-round destination. Temperatures are often between 60 and 85 degrees Fahrenheit, so it's a great place to visit any time of the year.
Summer is a popular time to visit, with warm weather and little rain. Temperatures are around 75 degrees Fahrenheit, so it's never too hot for exploring. However, most visitors do tend to visit between June and August, so it may be busier and more expensive during these months.
Winter is also a great time to visit, with temperatures hovering around 60-70 degrees Fahrenheit. Surfing is still popular in the winter, so the beach is not off-limits. Plus, there are fewer crowds, so you can avoid the rush. January is a particularly good month to visit, with moderate temperatures and low levels of rain.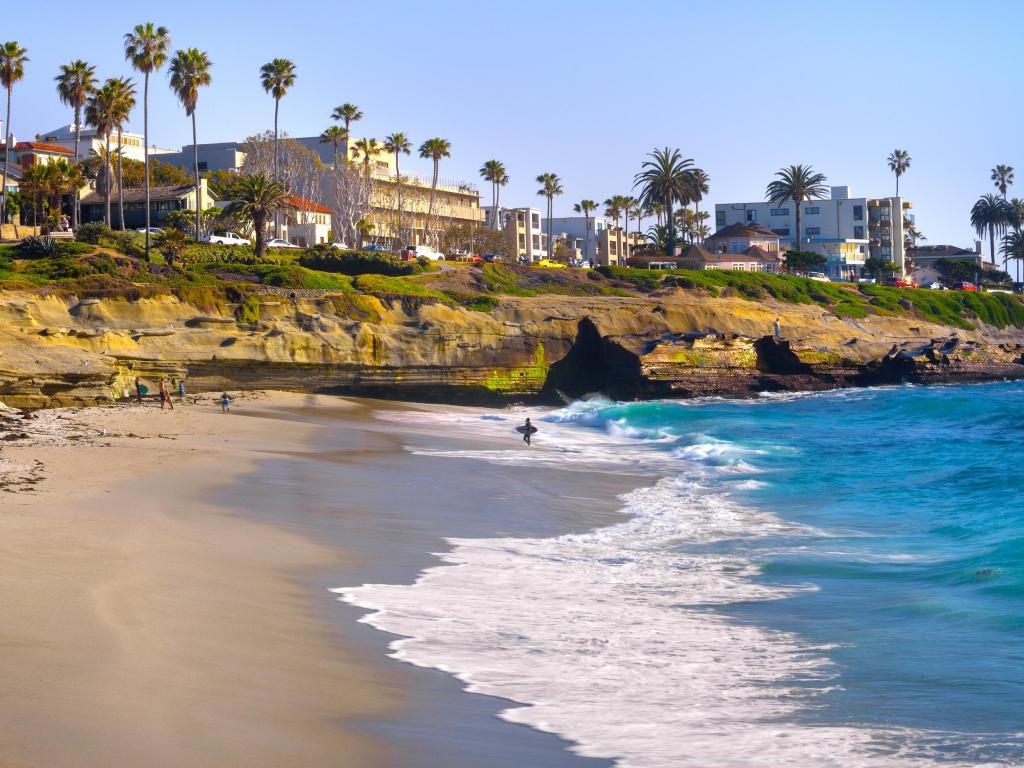 Spring and fall are also popular times to visit, with mild weather and fewer crowds. If you visit between March and May, or September and November, you'll avoid the busiest summer months and still enjoy good weather.
Throughout the year, San Diego hosts a number of festivals and events. In the spring, there are festivals celebrating floral displays, including the Wildflowers Bloom in the Desert and Flower Fields Ranunculus Season. In March and April, the San Diego Cup and San Diego Crew Classic Regatta take place. And at various times throughout the year, San Diego Restaurant Week offers the opportunity to dine at the city's best restaurants for a fixed price.
Overall, San Diego is a great destination to visit any time of the year. Whether you're looking for warm weather and crowds or milder temperatures and fewer people, there's always something to enjoy in San Diego.