Road Trip from Albuquerque to Sedona
No matter what time of year it is, there is no better time than now to set off on an amazing road trip from Albuquerque to Sedona. Driving across vast desert landscapes and beautiful national forests of Arizona, you will arrive at the stunning red rock formations of Sedona on this scenic journey.
The 355-mile road trip from Albuquerque to Sedona will take 5 hours and 45 minutes to drive. Along the way, you can visit Gallup, Winslow, Socorro, Flagstaff, Petrified Forest National Park, Pinetop-Lakeside, Camp Verde, and Red Rock Scenic Byway.
This amazing drive is filled with natural highlights, exciting attractions you will remember for quite a while, and epic detour options. Read on below to learn more about our recommended routes, top highlights, the best places to stop along the way, and the ultimate seasons to travel.
How far is Sedona from Albuquerque, and how long will the road trip take?
Comparison of road trip routes between Albuquerque and Sedona

| Route | Distance | Driving Time |
| --- | --- | --- |
| The Northern Route | 355 miles | 5 hours 45 minutes |
| The Southern Route | 480 miles | 8 hours 10 minutes |
The Northern Route on a drive from Albuquerque to Sedona encompasses approximately 355 miles and takes nearly 5 hours and 45 minutes without accounting for any detours.
On the other hand, if you are traveling to Sedona from Albuquerque on the Southern Route, the slightly longer drive will cover 460 miles and take about 8 hours and 10 minutes.
Although it's feasible to complete either route in a day, given the captivating sites and experiences along the way, we'd recommend allotting at least 2-3 days.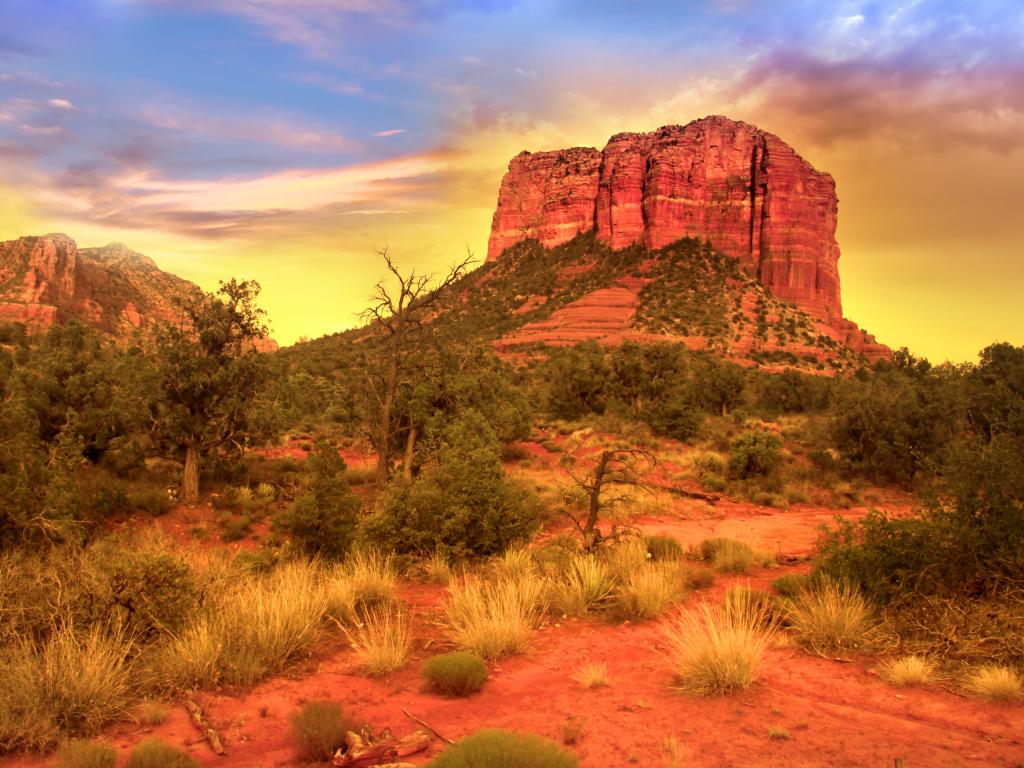 Best road trip route from Albuquerque to Sedona
While both the Northern and Southern Routes have their unique charms, experiences of each differ significantly. Which one you choose will depend on what you want to see the most.
The shorter Northern Route provides a dramatic change in scenery as you depart from Albuquerque and venture into Gallup. As you drive, trailheads, creeks, and campgrounds become more prominent, especially between Flagstaff and Sedona.
Given the length of the relatively short length of this route, we highly recommend making a once-in-a-lifetime detour to the Grand Canyon from Flagstaff if you have some extra time on your hands.
As you drive through Navajo County, this route is adorned with rugged, rocky vistas. You can also check out the Petrified Forest National Park on this route.
On the other hand, the Southern Route offers a diverse blend of bustling towns and nature. As you travel south, you'll find yourself paralleling Rio Grande before reaching Socorro. You can also visit the lush landscapes of Cibola National Forest on this route
A particularly scenic stretch on this route is from Pinetop-Lakeside towards Payson and Pine, winding through forested mountains and contrasting cactus deserts. Numerous trailheads pepper this stretch, each leading closer to Sedona.
Before reaching your destination, you'll get the chance to drive through the stunning Red Rock Scenic Byway on the beautiful Southern Route.
How to drive from Albuquerque to Sedona
The map above shows our suggestions for the best road trip routes between Albuquerque and Sedona. Keep reading for detailed descriptions of both routes, where to stay on either, and the best things to do on the way.
The Northern Route
Once you're set, embark on your journey from Albuquerque to Sedona, heading northwest on Interstate 40 (I-40) towards Church Rock. Stay on the interstate and continue to Gallup. This stretch offers stunning views of the New Mexico landscape.
Within Gallup, you can visit the Gallup Cultural Center, or make a visit to the Richardson Trading Company for unique shopping experiences.
Continue along the interstate to Joseph City. You will drive through Petrified Forest National Park and the Dinos of Holbrook, which serves as a great spot for both kids and adults, before you reach the city.
From Joseph City, continue to Winslow, where the iconic Standin' on the Corner Park awaits. Continuing west on I-40, make your way to Flagstaff. Here, you can visit the famous Lowell Observatory and make a detour to the Grand Canyon National Park.
Finally, head south on State Route 89A from Flagstaff. This stretch of the journey is particularly scenic, with the Slide Rock State Park offering a refreshing stopover. Continue down this route, and before you know it, you'll arrive in the picturesque town of Sedona.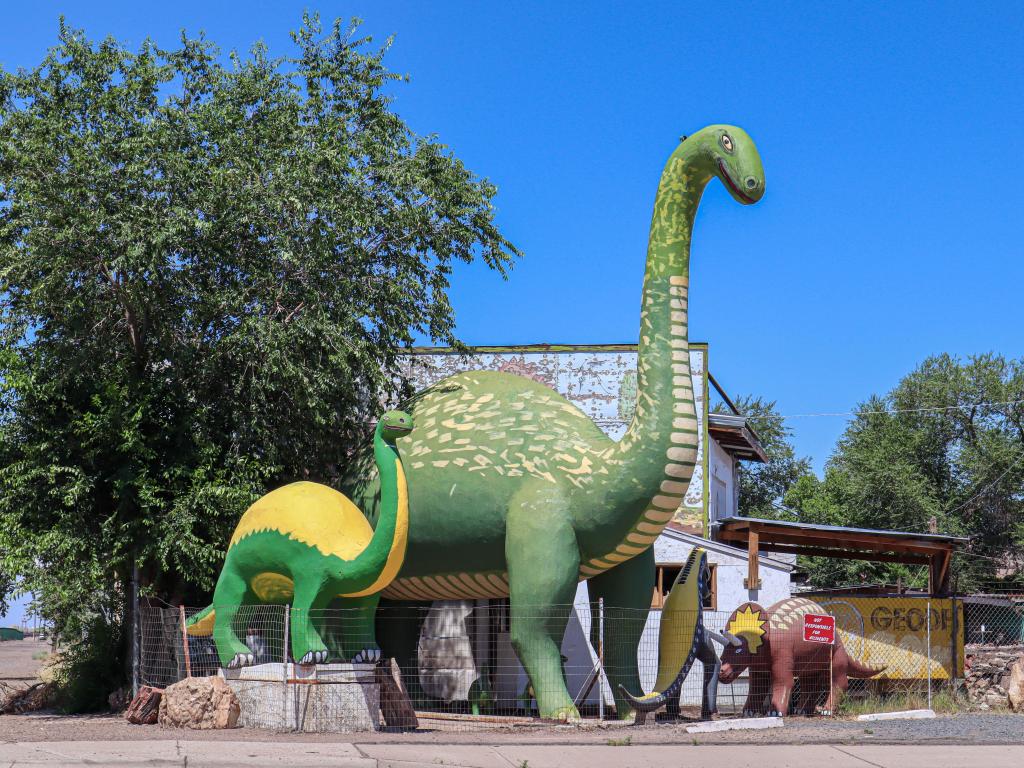 The Southern Route
Begin your southward drive from Albuquerque to Sedona on I-25 towards Socorro. From here, move westward on the US-60 to Springerville. Along this stretch, the White Mountain Dinosaur Exploration Center makes for the perfect stopover point.
Proceed to Pinetop-Lakeside. Here, the Show Low Museum narrates tales of local history, while the Pinetop Brewing Company offers a refreshing pitstop for craft beer enthusiasts. You can also visit Jacques Marsh Wildlife Area while here.
Continue along AZ-260, leading you to the towns of Payson and Pine. Here, you can visit the Shoofly Indian Ruins. The journey through Pine will be made better by a stop at the Pine Creek Canyon Lavender Farm.
Finally, southwest to Sedona. Along this last leg, the iconic Red Rock Scenic Byway showcases the region's unparalleled beauty. Before reaching your destination, the towering formations of Bell Rock and Cathedral Rock are well worth a visit.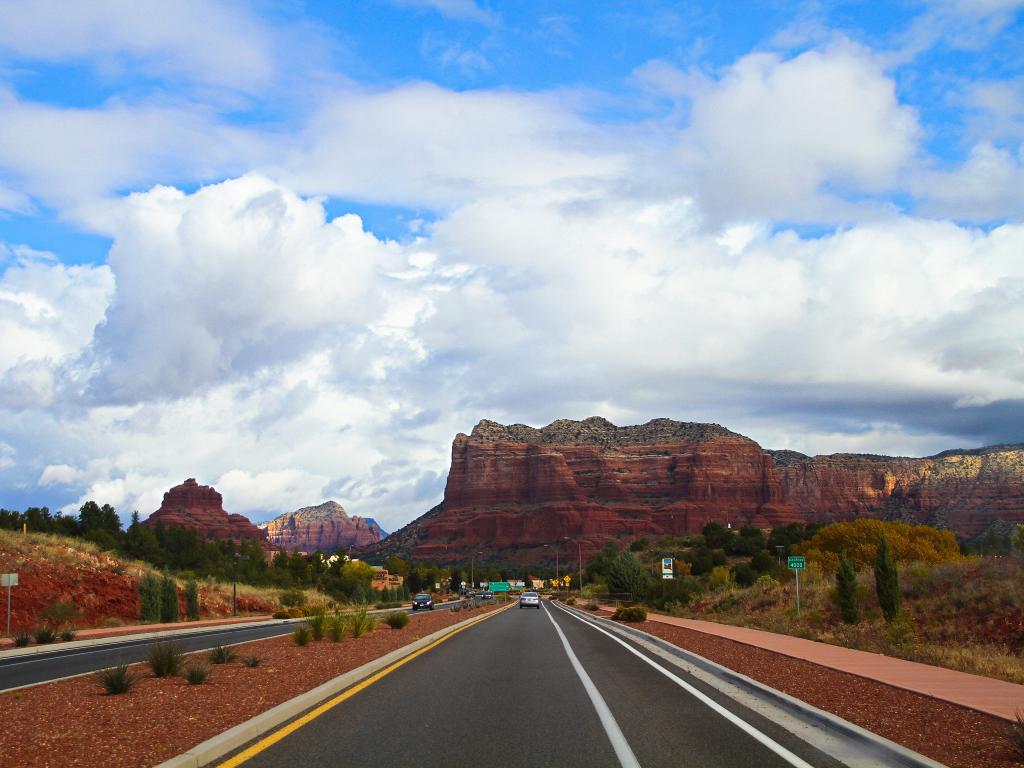 Best places to stop between Albuquerque and Sedona
This road trip from Albuquerque to Sedona is dotted with beautiful sights. We recommend staying in one of our recommended stops below to get the most out of this amazing region.
Nostalgic Hollywood glam in Gallup
Gallup is a fantastic location to pause on your Northern Route journey, just 3 hours and 15 minutes into the drive. From exploring Navajo traditions to nostalgic attractions and relics of the beloved Route 66, there's no shortage of experiences awaiting you in Gallup.
Another significant draw is the Navajo Code Talker Museum, which pays tribute to the Navajo soldiers' pivotal role during World War II. Dive into history and appreciate the courage and genius of these unsung heroes.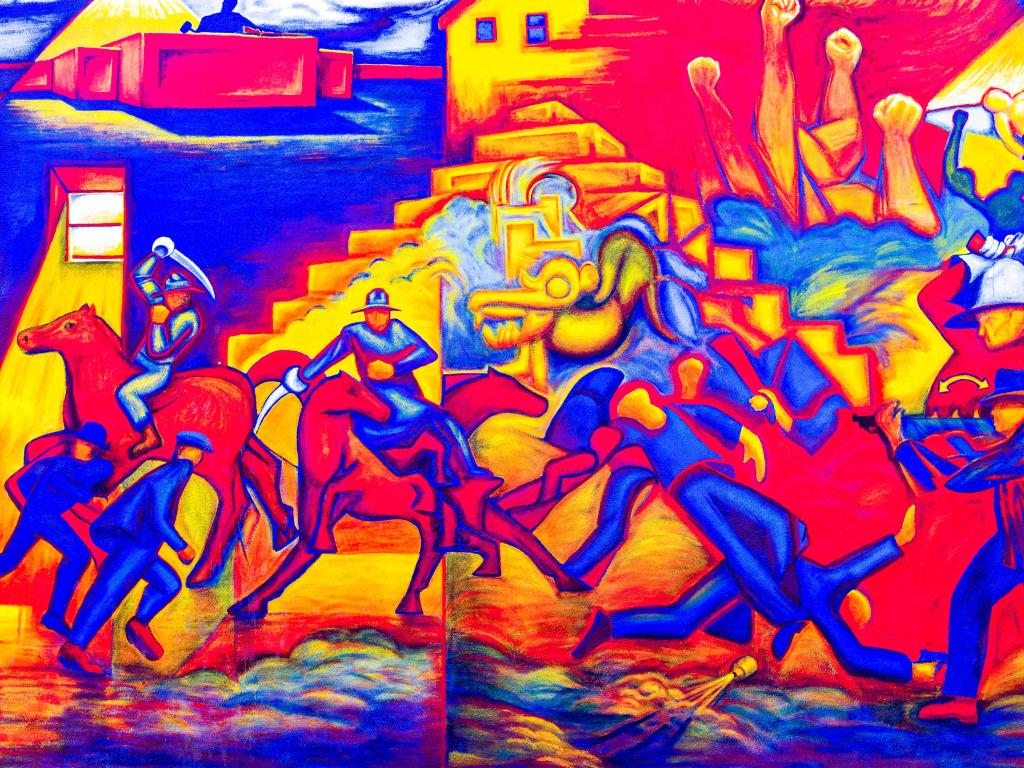 For those with an artistic soul, the ART123 Gallery offers a rich tapestry of local art, showcasing the area's immense talent and creative spirit.
While in Gallup, consider extending your stay at the historic Hotel El Rancho. This iconic hotel, a short stroll from the town's main attractions, offers a blend of comfort and nostalgia.
Every room tells a tale, echoing the days when Hollywood legends like John Wayne and Rita Hayworth graced its halls. The hotel's amenities include an outdoor swimming pool and a well-equipped fitness center to recharge after your long drive.
If you're itching to explore beyond the hotel's premises, the Gallup Cultural Center and Richardson Trading Company are merely short walks away. However, don't miss out on the Silver Screen Café at the hotel, which features the region's Native American flavors.
Admire the starry skies in Pinetop-Lakeside
Pinetop-Lakeside is the ideal place to pause on your Southern Route adventure, just 3 hours into the drive. Nestled within the majestic White Mountains, you can enjoy pure, crisp air and enchanting starry nights.
This beautiful town is the perfect place for those seeking the thrill of outdoor adventures or just a peaceful stroll. Whether you fancy exploring the serene trails of Woodland Lake Park or immersing yourself in the artistic beauty of the High Country Art Gallery, there's something for everyone.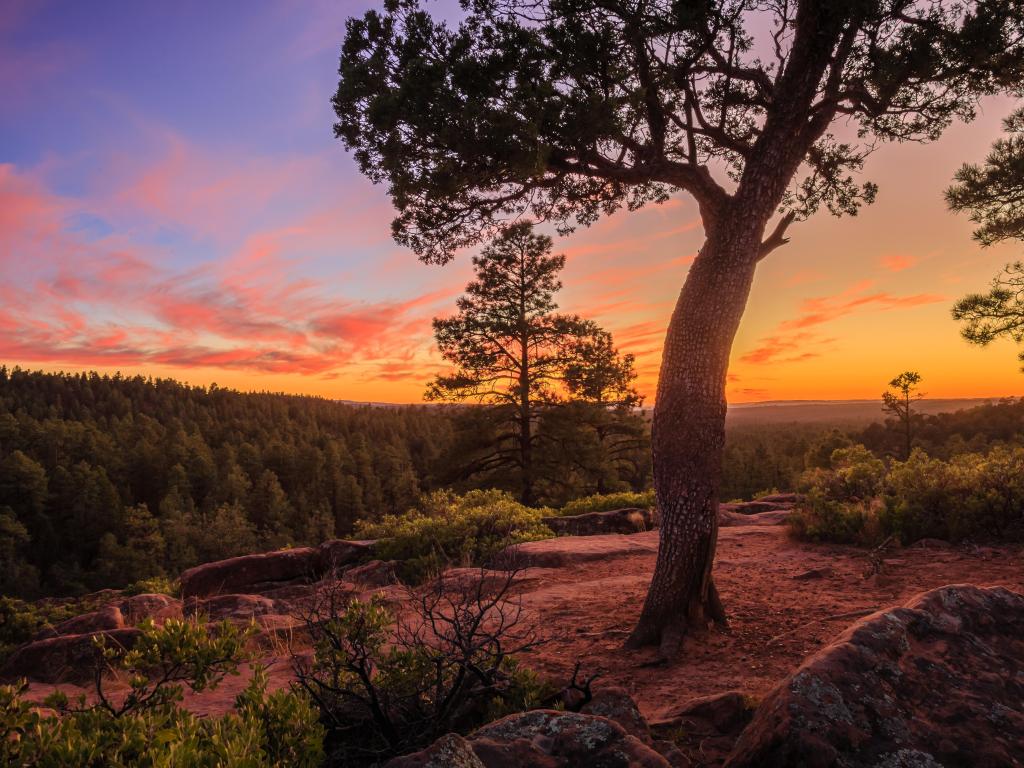 For your stay, we highly recommend the highly-rated Worldmark Pinetop. Situated 7,200 feet up, this charming lodging offers breathtaking views of the forest and an array of amenities such as hot tubs, a pool, a fitness center, and a spa.
Imagine wrapping up your day in a cozy room with a fireplace or gazing at the stars from your private balcony.
Beyond the confines of the hotel, the White Mountain Nature Center and the Pinetop Brewing Company are just short drives away. However, the resort's splendid views and amenities may just tempt you to stay in, ensuring a memorable and restful end to your day.
Where to stay when you reach Sedona
Sedona is renowned for its vast natural beauty and breathtaking vistas, making it a haven for outdoor enthusiasts. With over 200 trails perfect for hiking, biking, and rock climbing, Sedona provides a rejuvenating experience amidst nature.
If you're eager to explore upon arrival, Cathedral Rock is a must-visit, offering a unique blend of natural wonder and spiritual ambiance.
If you love hiking and being surrounded by nature's energy, Red Rock State Park provides a pristine environment filled with trails, wildlife, and tranquil streams.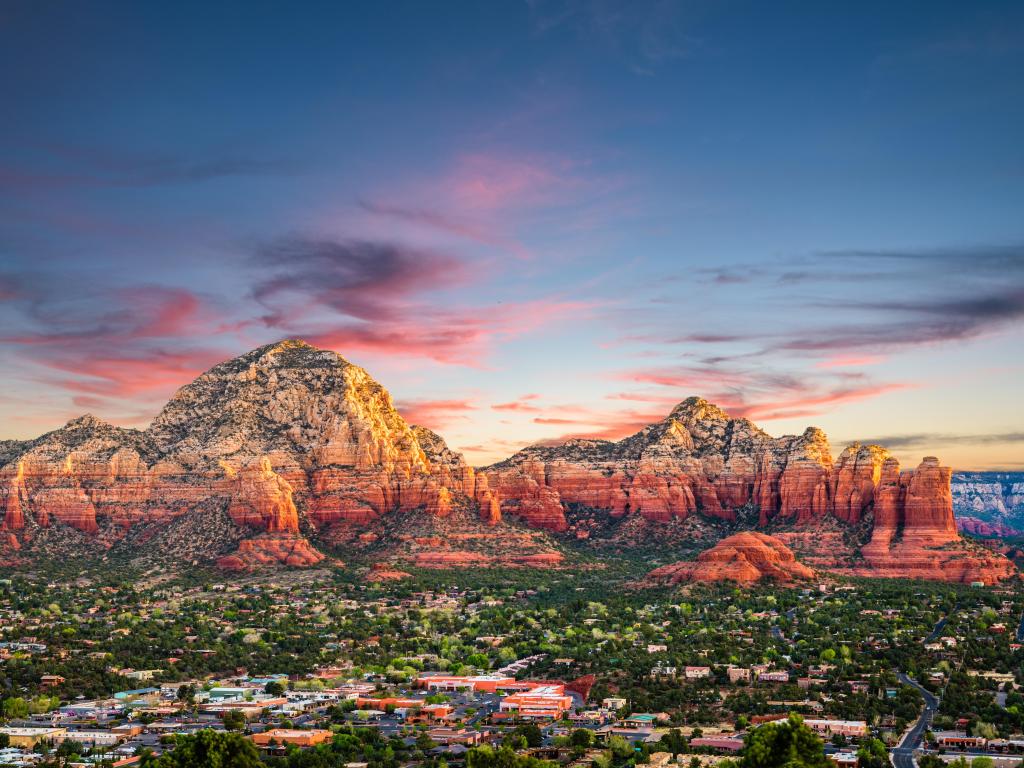 Nestled amidst this splendor is the popular Canyon Villa Bed & Breakfast Inn of Sedona. The hotel's strategic location offers unrivaled panoramas of Bell Rock and Courthouse Butte, two iconic landmarks of Red Rock.
With its gourmet breakfasts and perfect setting for evening star-gazing or wildlife watching, it will certainly be the perfect stay. Plus, with a staff known for their exceptional service, your exploration of Sedona is bound to be smooth and memorable.
Make sure to sample the delicious breakfast at the Canyon Villa. Afterwards, you can take a relaxing walk around the grounds to relax or take a dip in the fabulous swimming pool before heading out to explore the region.
Things to see on a road trip from Albuquerque to Sedona
The drive from Albuquerque to Sedona is full of incredible landmarks and highlights to experience along the way. To help you plan your ultimate road trip easier, we've listed our favorites below.
Northern Route
Petroglyph National Monument - This significant site outside Albuquerque houses thousands of ancient symbols and designs carved into volcanic rocks, offering a unique peek into the cultural heritage and sacred history of Native American and Spanish settlers.
Red Rock Park - Located near Gallup, this park boasts distinctive red sandstone cliffs and is a cultural hub, frequently hosting Native American ceremonies, rodeos, and other events.
Gallup Cultural Center - Situated in Gallup, New Mexico, the center presents a fusion of Native American arts and crafts, cultural performances, and a historical look into the region's rich traditions.
Richardson Trading Company - Operating since 1913 in Gallup, this historic company offers a vast collection of Native American arts and crafts, from hand-woven textiles to intricate jewelry.
Dinos of Holbrook - A quirky attraction in Holbrook, Arizona, visitors are greeted by large fiberglass dinosaurs, providing a nostalgic and fun roadside stop.
Standin' on the Corner Park - This park in Winslow, Arizona, celebrates the song "Take It Easy" by the Eagles with a life-sized bronze statue and mural, making it a favorite spot for music enthusiasts.
Apache Death Cave - Located near Winslow, this eerie underground cavern has a dark history linked to battles between the Apache and Navajo tribes, and today serves as a haunting reminder of the past.
Lowell Observatory - Perched in Flagstaff, this renowned observatory is where Pluto was discovered and offers stargazing opportunities, historical exhibits, and educational programs.
Flagstaff Extreme Adventure Course - An adrenaline-pumping attraction in Flagstaff, visitors can navigate through treetop obstacles, zip lines, and challenging courses set amidst the forest.
Slide Rock State Park - Located right before Sedona, this natural water slide set in a red rock canyon offers a refreshing escape, complemented by picturesque hiking trails and apple orchards.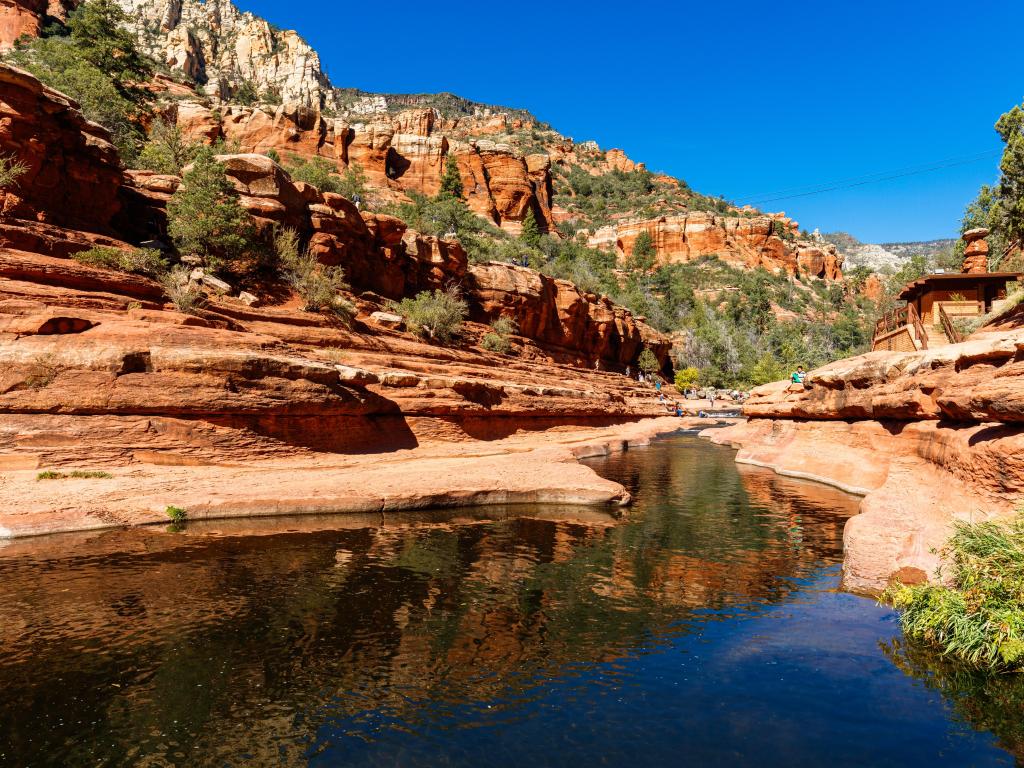 Southern Route
Sevilleta National Wildlife Refuge - Spanning central New Mexico, this expansive refuge is a haven for diverse wildlife, boasting unique ecosystems from desert shrubs to pinon-juniper woodlands.
Mineral Museum - Located in Socorro, this museum showcases a dazzling collection of minerals, gems, and geological specimens from New Mexico and around the world.
National Radio Astronomy Observatory - Near Socorro, this facility offers a glimpse into the wonders of the universe with its giant radio telescopes scanning the skies, combined with educational exhibits about space exploration.
White Mountain Dinosaur Exploration Center - Situated in Springerville, this center offers life-sized dinosaur replicas, interactive displays, and a journey into Arizona's prehistoric past.
Show Low Museum - In Show Low, Arizona, this museum narrates the local history, pioneer life, and cultural heritage of the region through artifacts and exhibits.
Pinetop Brewing Company - Located in Pinetop-Lakeside, this craft brewery delights visitors with its range of artisanal beers, offering a cozy setting for relaxation and tasting.
Jacques Marsh Wildlife Area - This serene wetland near Pinetop-Lakeside attracts birdwatchers and nature lovers, showcasing diverse avian species and offering peaceful trails.
Shoofly Indian Ruins - Near Payson, these ancient ruins provide insights into the lives of the prehistoric people who once inhabited the region, surrounded by picturesque landscapes.
Pine Creek Canyon Lavender Farm - Nestled in Pine, this aromatic farm offers tours of lush lavender fields, complete with a shop selling handcrafted lavender products.
Clear Creek Vineyard and Winery - Located near Camp Verde, this vineyard promises delightful wine-tasting experiences, set against the backdrop of verdant vines and mountain vistas.
Red Rock Scenic Byway - This iconic drive near Sedona winds through breathtaking red rock formations, offering numerous viewpoints and photo opportunities.
Bell Rock and Cathedral Rock - These iconic landmarks adjacent to Sedona stand as majestic red rock formations, popular among hikers and photographers for their unparalleled beauty and spiritual significance.
Best time to go on a road trip from Albuquerque to Sedona
Sedona stands out as a year-round gem, bathed in natural beauty and beautiful landscapes. Each season is special and offers something different to marvel at.
Temperatures in Sedona can soar up to 100 degrees Fahrenheit in the summer, so you'll need to prepare for the heat. Make sure to bring plenty of water if traveling during this season.
Nighttime driving is advised against in summer, as elks and other wildlife are active and may stray onto the roads.
If you time your drive just right, the Flagstaff Folk Festival in June will be the perfect occasion to enjoy. Also, the Pine Strawberry Festival in July is a must-attend event if you can make it.
Winter temperatures in Sedona can drop to a chilly 30 degrees Fahrenheit. This season also sees the threat of snow-clogged mountain passes and plenty of snow.
If you are making a detour to the Grand Canyon, keep in mind that the North Rim is closed during winter, while the South Rim stays open year-round.
Spring and fall in Sedona offer milder temperatures ranging from 60 to 80 degrees Fahrenheit, allowing the perfect opportunities for outdoor activities.
During the shoulder seasons, the Sedona Winefest in September offers a delightful blend of flavors, while the Sedona International Film Festival between February and March is the perfect event to attend for any movie buff.