Road Trip from Albuquerque to Yosemite National Park
This amazing road trip takes you from the Native American cultural landscapes of New Mexico, through the mountains and deserts of Arizona, and into the Sierra Nevada mountains near the West Coast. You'll travel from historic Albuquerque to the world-famous landscapes of Yosemite National Park.
The 1,090-mile road trip takes 18 hours to drive non-stop. You can visit Acoma Pueblo, Apache-Sitgreaves National Forest, Phoenix and Los Angeles, or take the alternative route to visit the Grand Canyon, Las Vegas, and Death Valley National Park.
If you're looking for a road trip that offers a blend of natural wonders and vibrant city visits, then this epic road trip is just right for you. Keep reading to discover the best travel routes, where to stay, and what to explore along the way.
How far is Yosemite National Park from Albuquerque, and how long will the road trip take?
Comparison of road trip routes between Albuquerque and Yosemite National Park

| Route | Distance | Driving Time |
| --- | --- | --- |
| The Los Angeles Route | 1,090 miles | 18 hours |
| The Las Vegas Route | 1,230 miles | 20 hours |
The Los Angeles Route will take 18 hours to cover 1,090 miles, without any stops or detours. You'll get to visit the diverse cities of Phoenix and Los Angeles when choosing this route.
The Las Vegas Route takes 20 hours to cover 1,230 miles when traveling non-stop. This option allows you to visit the famous Grand Canyon and Death Valley national parks.
Whichever route you choose, we recommend taking at least 4-5 days for this road trip, to allow enough time for exploring the historic sites and landmarks, stunning national parks, and the metropolitan cities found along the way.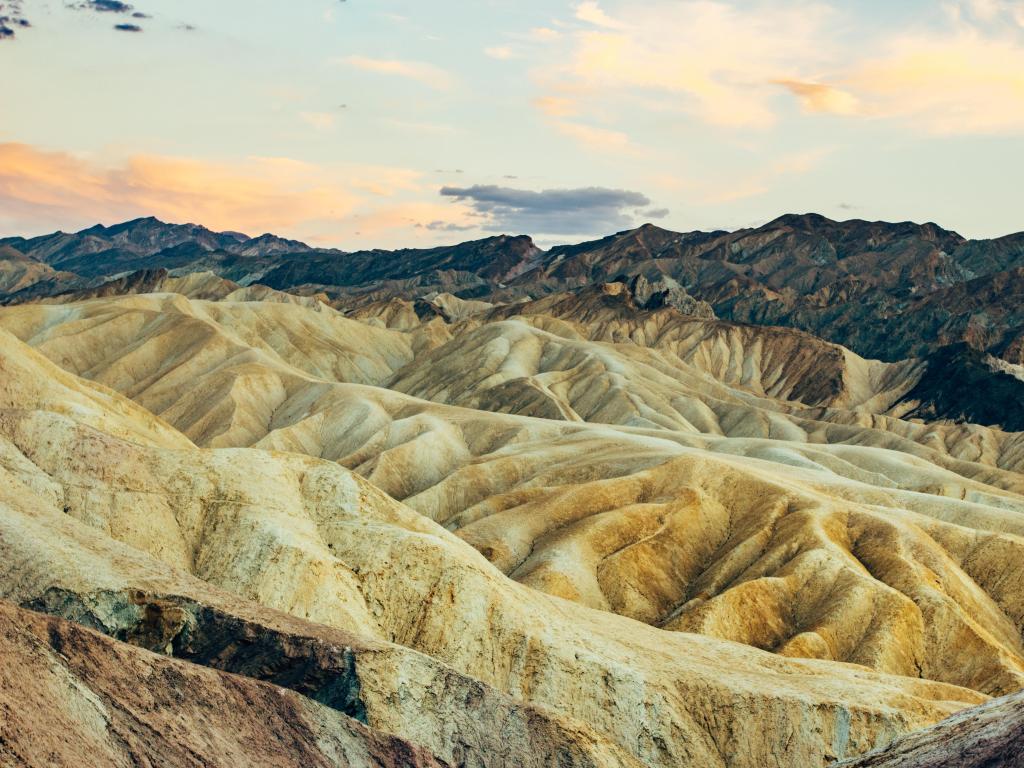 Best road trip route from Albuquerque to Yosemite National Park
With so many amazing cultural hubs, popular nature areas and cities to visit and explore along the way, the choice of which route is best for you depends on what places you'd definitely like to visit on this road trip.
On the Los Angeles Route, you'll get to experience a diversity of landscapes, from the traditional pueblo villages of New Mexico to the desert heat of Arizona and California, and the forests of the southern Sierra Nevada mountains in California.
You can stop over at some amazing, vibrant cities, including Phoenix, Palm Springs, and Los Angeles on this route. You will also have ample opportunity to explore some of the many National Forests and National Parks found along the route, including the Apache-Sitgreaves National Forest, Joshua Tree National Park, and Sequoia National Park.
The Las Vegas Route, though slightly longer than the alternative, offers wonderful opportunities to visit places of natural wonder on your way from Albuquerque to Yosemite National Park, including the Grand Canyon and Death Valley National Park.
You also have a chance to stop over at Las Vegas and hit the casinos or enjoy the vibrant entertainment scene of the city.
The Los Angeles Route
Take Interstate 40 (I-40) from Albuquerque, and head west towards El Malpais National Conservation Area, where you may visit Acoma Pueblo, a site of ancient architecture.
Afterwards, you will soon reach Pinetop-Lakeside after driving past the beautiful Apache-Sitgreaves National Forest, the perfect place to take a break and stretch your legs.
You can also stop at Tonto National Forest where you can visit the stunning Canyon Lake before reaching Phoenix. If you make a stop at Phoenix, you will enjoy the sunny weather, the resorts and spas, and the vibrant nightlife.
From Phoenix, follow I-10 past Palm Springs to Los Angeles, the city of film stars and movie making. If you have time, make sure to stop at Joshua Tree National Park, where you'll find a rich variety of flora and fauna.
From Los Angeles, head towards Bakersfield. From there, you'll drive through Fresno. On the way, you might wish to take a detour to Sequoia or Sierra National Forests, before reaching your destination in the stunning Yosemite National Park.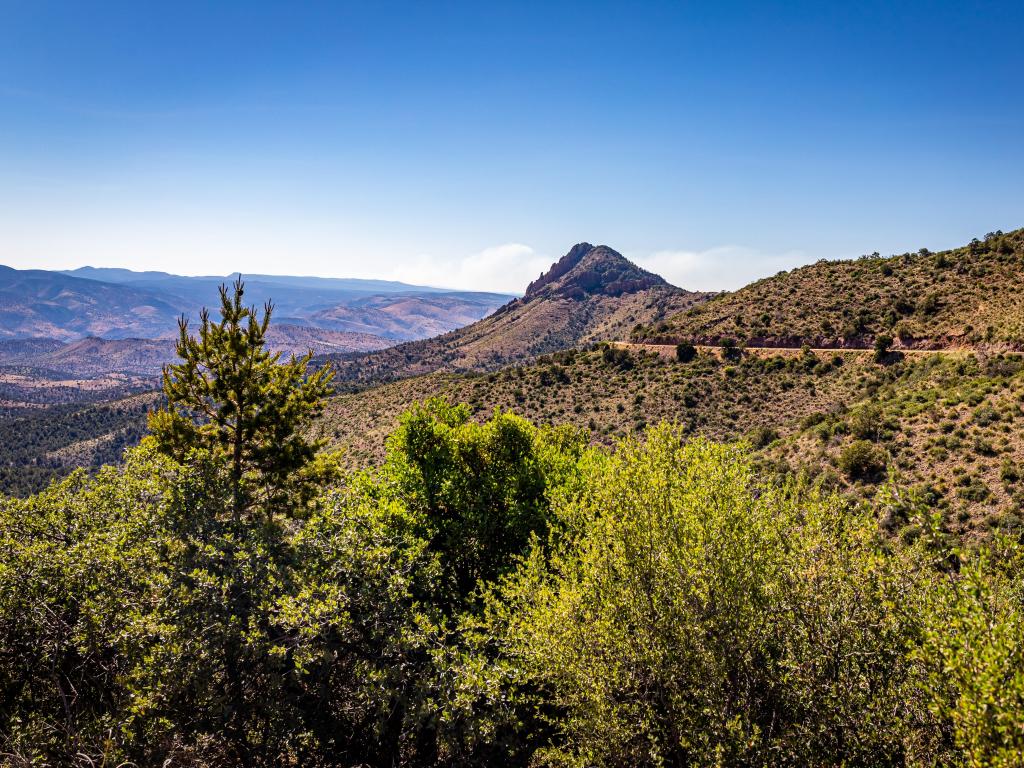 The Las Vegas Route
Take I-40 west from Albuquerque. You will drive past the amazing Acoma Pueblo, then carry on west on the same highway. Visit the gorgeous Petrified Forest National Park with historic ruins and petrified wood forests.
In Arizona, you have the option to visit the Grand Canyon National Park to take in this geologically fascinating and visually breathtaking site. If you are not short on time, we highly recommend visiting this natural wonder.
Past Kingman, head towards Hoover Dam, Nevada, and visit the famous dam built there in the 1930s. From there, take I-11 to Las Vegas, where you can explore the endless options of entertainment, art and culture the city has to offer.
After your visit to Sin City, you can take some time to visit Death Valley National Park in California. From there, you may either go south to Bakersfield by Panamint Valley Road and then follow the Golden State Highway to Yosemite (all year round).
Alternatively, you can follow 190 west to Keeler, take Highway 395 north to Lee Vining, and access Yosemite via the Tioga Pass (open in the summer months).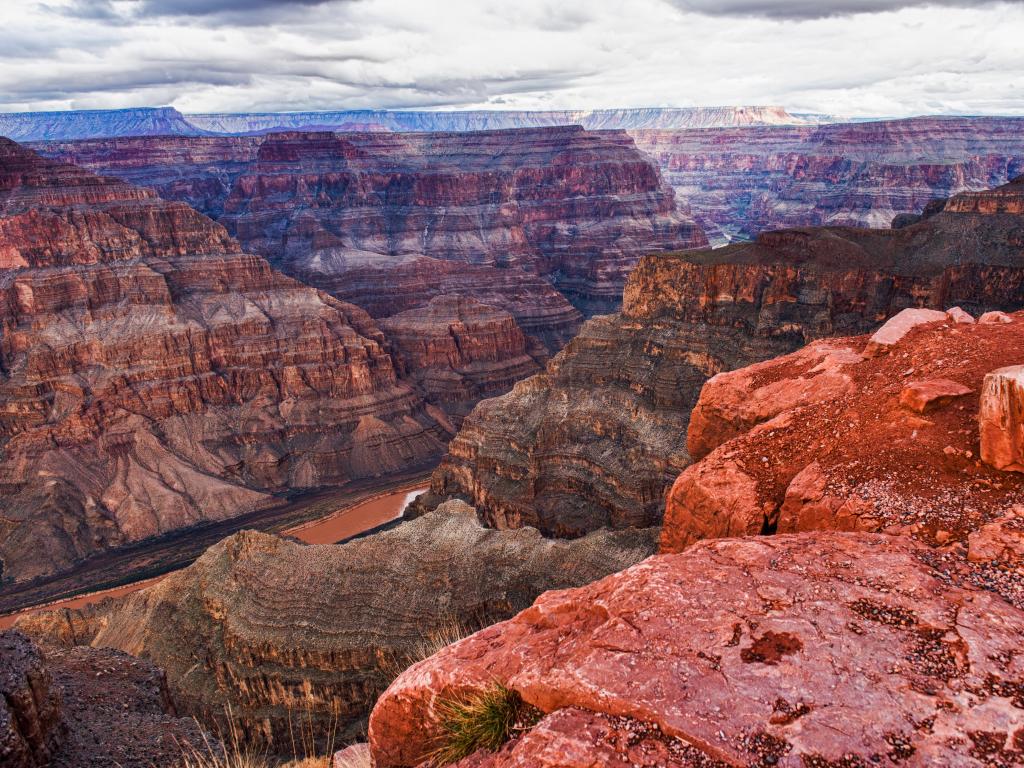 Best places to stop between Albuquerque to Yosemite National Park
Both route options offer diverse vistas to enjoy, beautiful National Parks and National Forests to take a walk in, and exciting cities to explore. We've selected some wonderful options for an overnight stay, with plenty to see and do.
Enjoy arts and culture in vibrant Los Angeles
About two-thirds of the way on your road trip, Los Angeles is a fantastic stopover location on its namesake route for entertainment, sightseeing or enjoying the beaches. There is something for everyone to do in this colorful city, from enjoying arts and culture to dining, shopping, and outdoor adventures.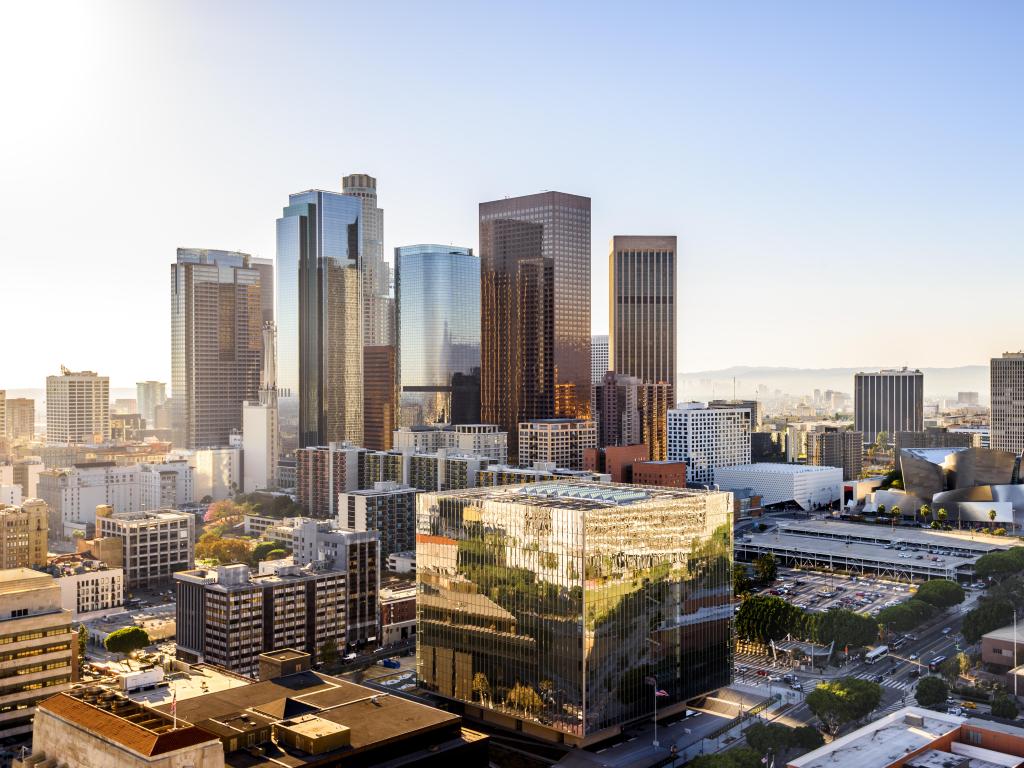 Los Angeles is best known as an important hub for the country's film and television industry and as a home to many celebrities. It is also home to many wonderful museums, theaters, and art galleries, including the Los Angeles County Museum of Art, the California Science Center, and Griffith Observatory which offers amazing views over the city and the skies.
While in Los Angeles, visiting the famous Hollywood sign is almost a must. You can also spend a day at Universal Studios Hollywood or take a behind-the-scenes tour of the studios of Paramount Pictures.
After your visit, we recommend heading to Hollywood Boulevard and seeing some stars on the Walk of Fame, in the footsteps of well-loved celebrities.
For an amazing stay close to the city center, book into The Metric - Los Angeles Downtown. This hotel has stylish, modern rooms, and offers free parking, making it the perfect place to base yourself in.
The hotel boasts a stellar location within walking distance of some of the popular attractions such as the Museum of Contemporary Art and the Grand Central Market. You will also be located close to the interstate, so it will be easy to hop back on the road to continue your adventure.
Stay over at the "Entertainment Capital" of the world in Las Vegas
Las Vegas is located just a bit more than halfway on your journey from Albuquerque to Yosemite National Park on the route that shares its name. This glamorous city is known as "The Entertainment Capital of the World" due to its many casinos, live music venues, and entertainment venues.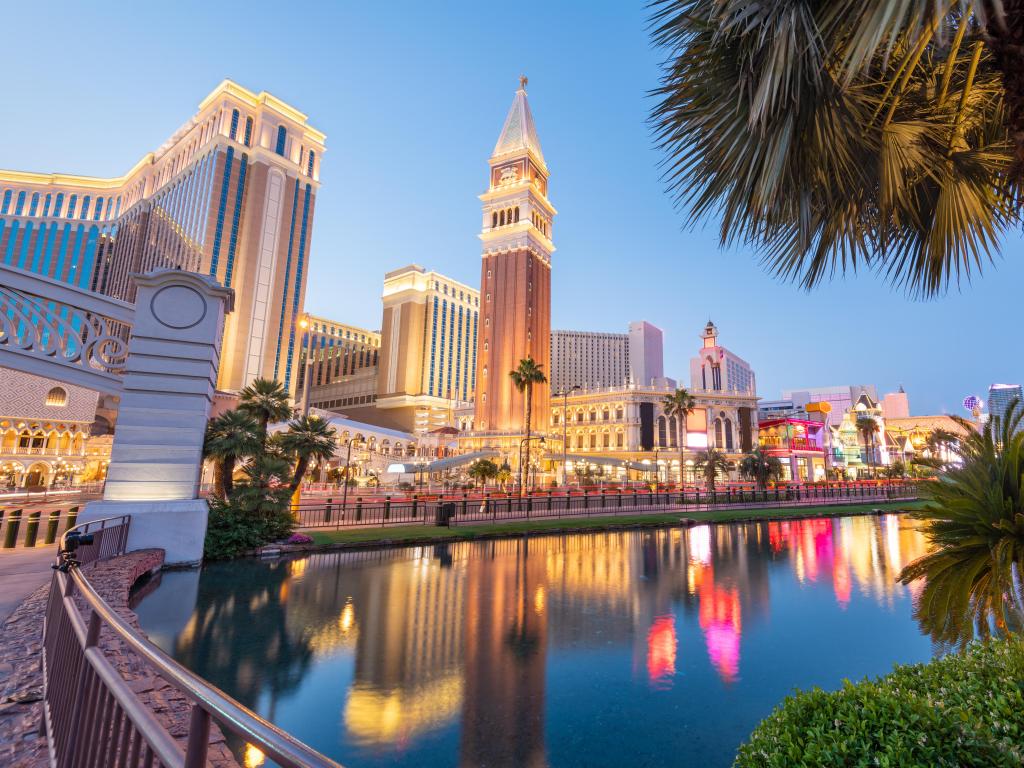 During your stay, you can visit many famous casinos on Fremont Street, such as the Golden Gate Hotel and Casino, explore the Las Vegas Strip with its many shopping centers, gaming halls and live music venues.
If you have time, climb up to the Strat Hotel, Casino, and SkyPod, which is the highest observation deck in the United States with panoramic views of the neon-lit city. You'll also find lots of interesting architectural gems in Las Vegas, such as the Lou Ruvo Center for Brain Health.
Las Vegas has numerous amazing hotels to choose from, but if you're looking for a luxurious place to rest as well as have fun during your road trip, look no further than Tuscany Suites & Casino.
This is a beautiful, spacious hotel with lodging areas located away from the casino, allowing you to rest and relax at your own pace. Free parking is available, and you have access to a fabulous wellness spa for the ultimate pampering, several restaurants, and entertainment options.
This beautiful hotel is located a short distance away from the Las Vegas Strip, so if you'd like to venture out, you can explore its casinos, restaurants, and live music venues.
Where to stay when you reach Yosemite National Park
Since Yosemite National Park is a huge, amazing nature area to explore and enjoy, you'll want to stay in a comfortable place fairly close to the park to use as your base. Tenaya Lodge at Yosemite is a wonderful option for an overnight stay.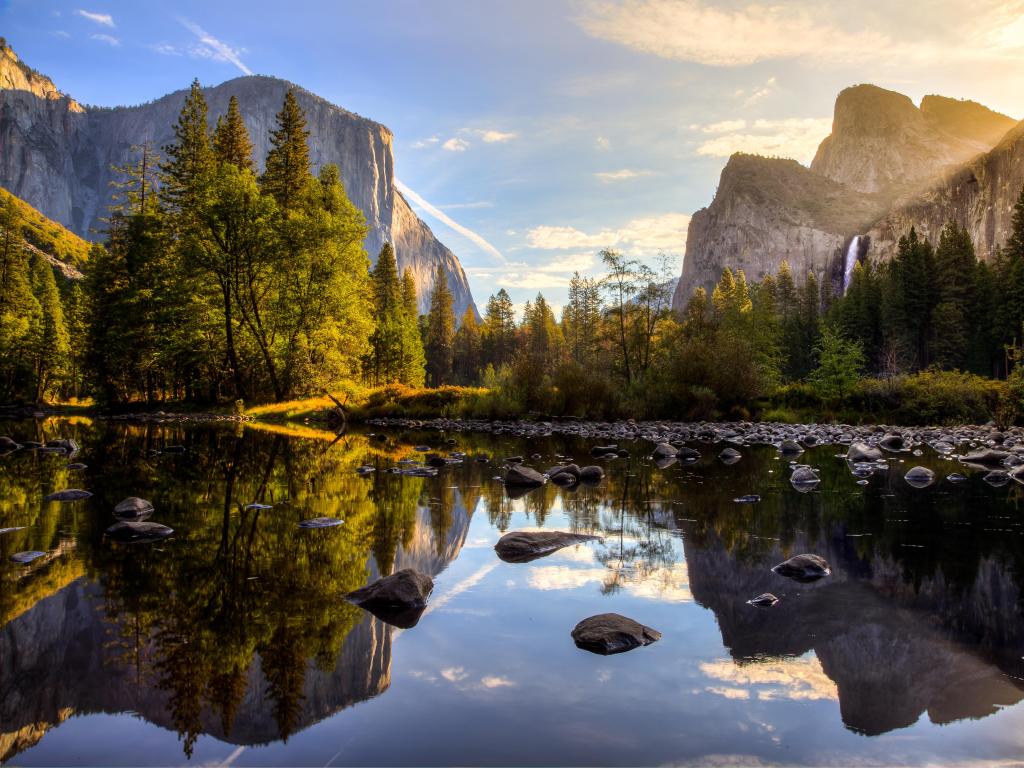 This beautiful country hotel has clean, modern rooms, and is just a few miles away from the park. It thus has great access to all the local outdoor activities.
There are three restaurants on-site that serve delicious meals and a wellness center to enjoy during your stay. There is also free parking available, so you won't have to worry about leaving your car behind as you head out to explore the stunning sights of Yosemite.
Things to see on a road trip from Albuquerque to Yosemite National Park
This road trip offers a wealth of amazing experiences to choose from and locations to visit. Use our list to help you start planning your stops and activities for the route.
The Los Angeles Route
Apache-Sitgreaves National Forest - This National Forest is part of a large mountainous forest area connecting New Mexico to Arizona. You'll find lots of lovely lakes and rivers to enjoy here and may spot lots of diverse wildlife.
Pinetop-Lakeside - This town in Arizona is known as a popular summer resort and has extensive opportunities for outdoor sports and activities.
Tonto National Forest - Tonto National Forest is a place of rugged beauty, with its desert landscapes, pine forests, rock formations and canyons, including Canyon Lake.
Phoenix - Phoenix, the capital of Arizona, is known as a sunny, hot metropolitan city, and a place that hosts amazing resorts and golf courses.
Joshua Tree National Park - You will find the Joshua trees, many cacti, and other interesting flora and fauna in this stunning desert landscape.
Palm Springs - Palm Springs is a popular resort city in the Californian desert. Many celebrities visit here, and you can enjoy amazing resorts, arts, and culture in Palm Springs.
Los Angeles - In Los Angeles you may easily spend a day or two, visiting the famous Hollywood and other important locations of the country's film industry, as well as enjoying the many museums, galleries, theaters and shopping centers of this vibrant seaside city.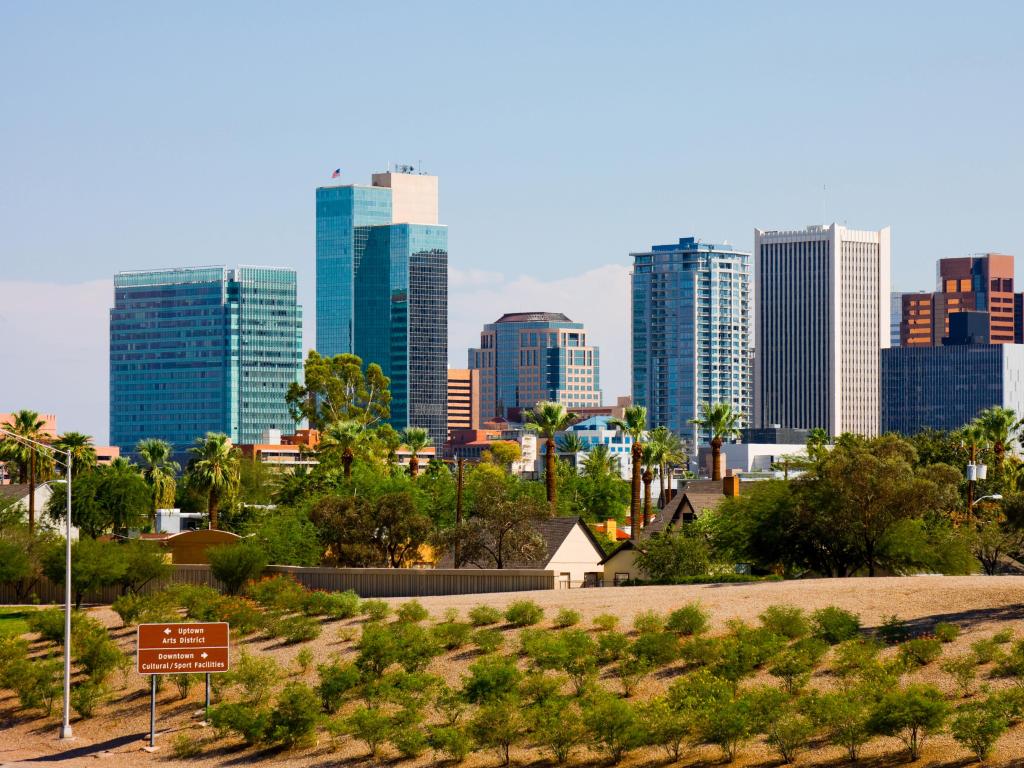 The Las Vegas Route
Petrified Forest National Park - You'll find petrified wood forests, historic ruins, and a museum, at this beautiful National Park.
Coconino National Forest - Amazing mountains, canyons, streams and vegetation can be found at Coconino National Forest in Arizona.
Grand Canyon - Take in millions of years of geological history by observing this grand example of erosion via the many viewpoints and walks that can be found at the Grand Canyon National Park.
Hoover Dam - This is a massive dam built in the Colorado river in 1930s, and is a symbol to many of American industriousness.
Las Vegas - Make a stop at this city to explore its amazing variety of resorts, casinos, entertainment, art and shopping centers.
Death Valley National Park - Many natural wonders, including salt flats, sand dunes, canyons and mountains, can be found in this hottest, driest, and lowest national park in the United States.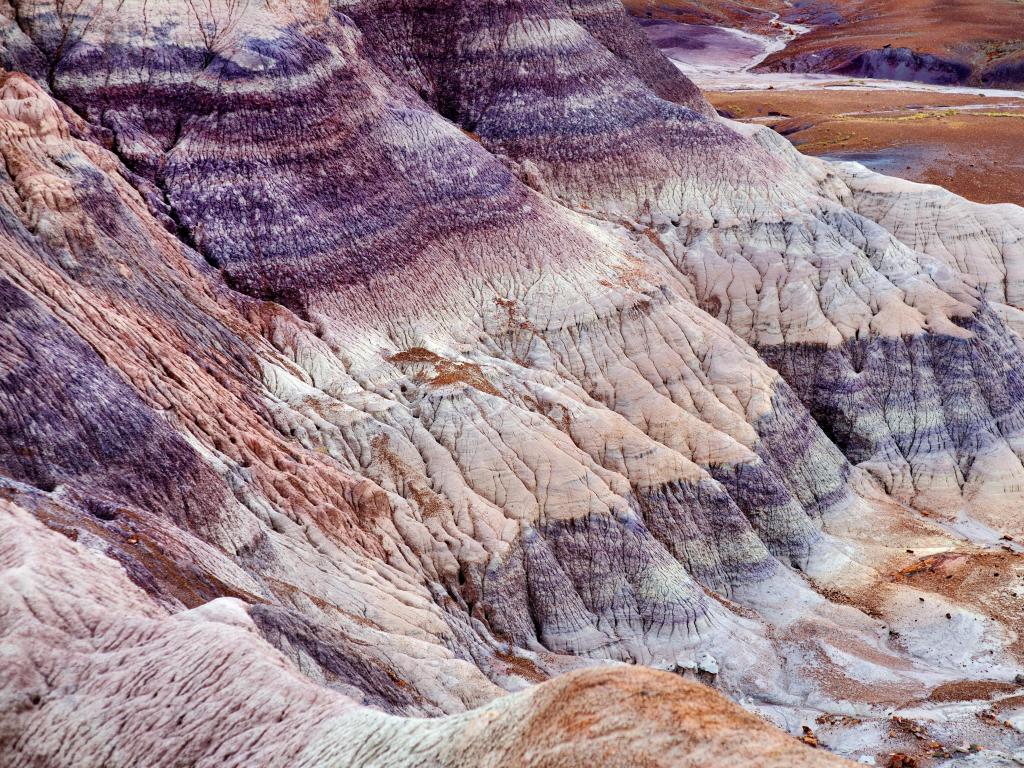 Both routes
Acoma Pueblo - Just west of Albuquerque and located in El Malpais National Conservation Area, this Native American Pueblo is the oldest community in North America that has been continuously inhabited.
Sequoia National Forest - This National Forest is home to many of the world's largest trees, the magnificent sequoias. Make a stop here to marvel at some of these natural wonders of the Sierra Nevada mountains.
Sierra National Forest - You'll find amazing vistas of mountains and valleys, and beautiful lakes, at Sierra National Forest.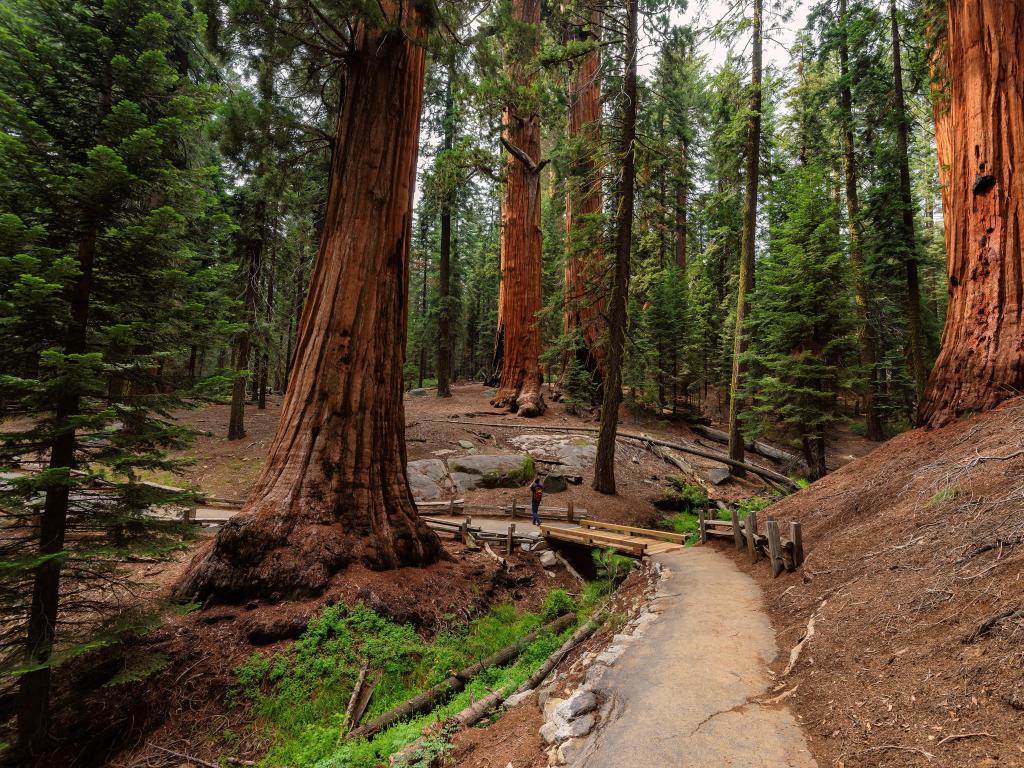 Best time to go on a road trip from Albuquerque to Yosemite National Park
You can visit Yosemite National Park at any time of the year, but the summer months (May through to September) are probably most favorable for visiting due to fewer spots of rain and pleasant temperatures during these months.
Temperatures at Yosemite in the summer range between 50 and 90 degrees Fahrenheit, and it generally doesn't rain much during these months. However, some summer weekends it may get rather busy in the park with the many tourists visiting there.
Winter offers wonderful opportunities at Yosemite as well, from viewing the snow-covered granite hills to admiring icy waterfalls, hiking or skiing, and enjoying the peace and quiet of the winter months.
Do prepare for walks in icy or snowy conditions. The coldest month is December, with an average lows of 38 and highs of 54 degrees Fahrenheit.
In the spring months, until April, temperatures range from the 30s to the 60s. You can enjoy the many spring flowers and streams flowing free after the winter months. However, you may still experience freezing temperatures and snowfall as well during these months.
Fall from September onwards gets crispy as well at Yosemite National Park, but on the other hand, you will get to enjoy seeing the park in its full fall colors.
Yosemite hosts a great variety of wonderful trails and locations to explore on your own or in a group. Furthermore, there are lots of art retreats, field schools, and hikes organized at Yosemite throughout the year that you may wish to consider when planning the timing of your road trip.