Road Trip from Calgary to Seattle
If you are looking for the scenic adventure of a lifetime that takes you from the Canadian border into America-look no further. This road trip from Calgary to Seattle will take you through breathtaking national parks, forests and lakes as you make your way through to Emerald City.
The 1,550 km road trip from Calgary to Seattle will take you about 22 hours to drive. Notable stops on the way include Banff, Salmon Arm, Kelowna, Kamloops, Sasquatch Mountain Resort, Vancouver, Friday Harbor and Glacier National Park of Canada.
We have set out the best routes and fantastic places to stop overnight on this epic international adventure to help you make the most of your time, as well as amazing things to do and see on the way and the best time to make the trip from Calgary to Seattle.
How far is Seattle from Calgary, and how long will the road trip take?
Comparison of road trip route options between Calgary and Seattle

| Route | Distance | Driving Time |
| --- | --- | --- |
| The Canadian Route | 1,550 km | 21 hours 40 minutes |
| The American Route | 1,390 km | 16 hours 40 minutes |
The fastest route from Calgary to Seattle will take you about 12 hours to drive, covering 1,130 km. However, you will miss out on the opportunities to visit some of the most beautiful landmarks and attractions on the way.
We suggest a much more scenic route that will sweep you off your feet with stunning views, beautiful vineyards, and some of the most iconic national parks of Canada before taking you into America. This route covers 1,550 km and will take you less than 22 hours to drive nonstop.
If you are pressed for time but would like to enjoy awe-inspiring scenery, we have an alternative route that will take you across the border faster, passing through national parks, forests and takes before taking you to Seattle in less than 17 hours, covering 1,390 km.
Whichever route you choose to take, we suggest taking at least five days to enjoy this amazing journey and the unforgettable sights it offers as you make your way to Seattle.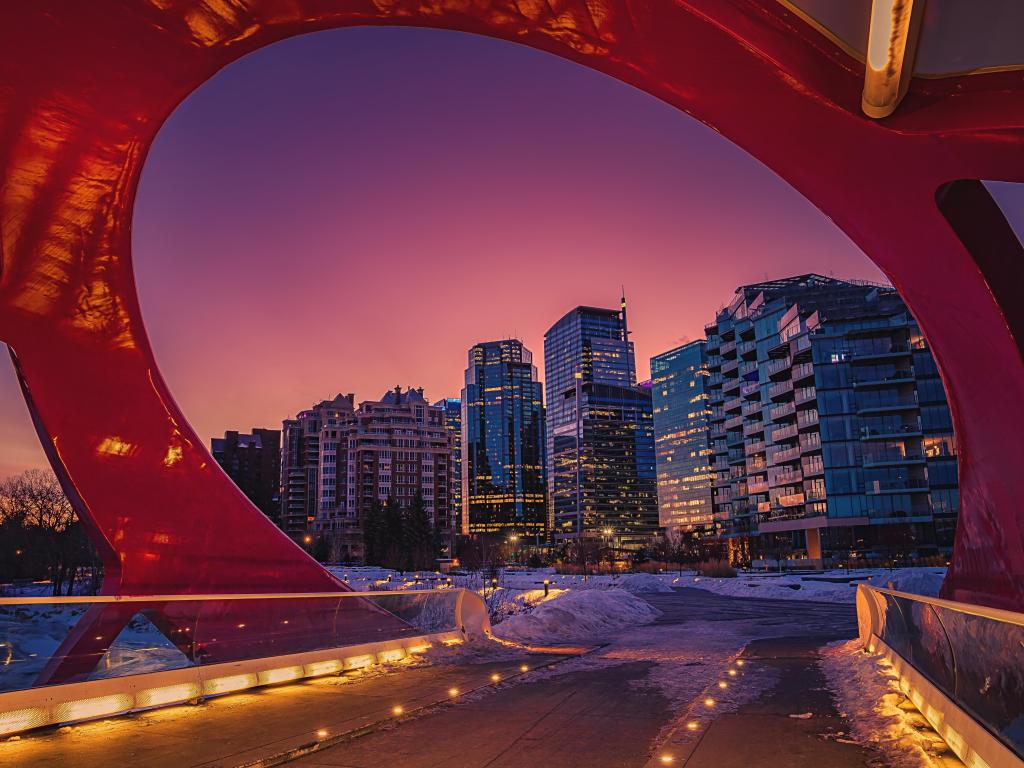 Best road trip route from Calgary to Seattle
The best road trip from Calgary to Seattle will depend on what you'd like to see and how much time you would like to dedicate to this journey.
If you are not in a hurry to cross the border and have some time on your hands, our Canadian Route is the perfect choice for you. You will drive through the iconic sights of Banff and Glacier National Parks, enjoy wine tasting in Kelowna and enjoy sightseeing in Vancouver.
Alternatively, our American Route will take you across the border and towards the inspiring sights of the Whitefish Mountain Resort and Flathead Lake, through the quirky city of Spokane and lush national forests.
For the ultimate experience, we suggest you take one route on your way to Seattle and the other on the way back, which will allow you to unwind in both the fantastic wine capital of Canada and the lakeside resorts of America.
The Canadian Route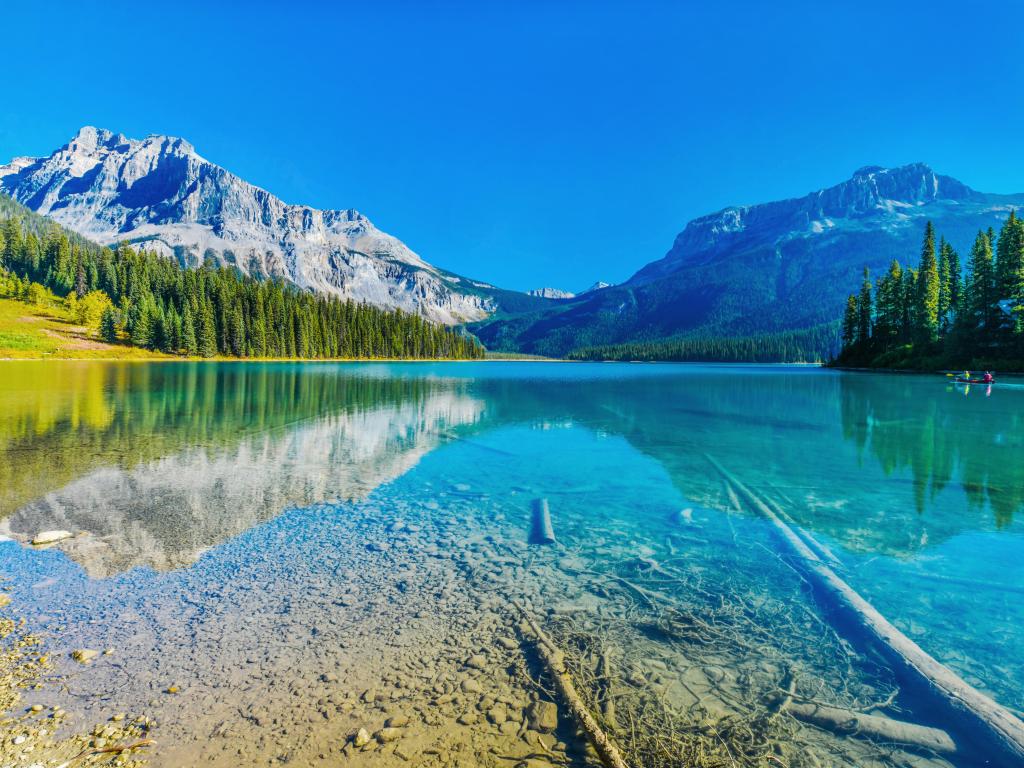 Start your journey by taking the Trans-Canada Highway, which will take you through the city of Banff and then to Banff National Park. Admire the sights of Cascade Mountain and Mount Temple as you keep driving on this highway towards Yoho National Park of Canada.
Following this iconic highway will take you to Glacier National Park and through Mount Revelstoke National Park. Once you reach Salmon Arm, turn right onto BC-97B and merge onto BC-97A.
BC-97 South will then take you past Swan Lake and Vernon and into Kelowna by the Okanagan Lake, where you can spend the night and visit some vineyards. After your visit, follow BC-97 North to reach Monte Creek and merge back onto the Trans-Canada Highway.
Drive through Kamloops and take the right lane onto BC-5 South, which will take you all the way to Hope, where you will briefly merge back onto the Trans-Canada Highway. After that, continue onto BC-7 West and drive by the banks of Fraser River.
Past Harrison Mills, you will get the chance to visit the Sasquatch Mountain Resort by following Morris Valley Road. Follow the same road back after your exploration and merge back onto BC-7.
Cross the Fraser River past Hatzic and merge back onto the Trans-Canada Highway, which will take you through Burnaby to the iconic city of Vancouver.
After your visit, take BC-99 South out of the city and cross the border from Canada into America for the last leg of your journey.
BC-99 will become Interstate 5 (I-5) and take you all the way to Burlington, where taking Exit 230 will get you to the fantastic Islands of Washington and to Friday Harbor on San Juan Island. It is good to note that you need to take a ferry to reach here.
Otherwise, keep following I-5, which will take you all the way to your destination in Seattle.
The American Route
Follow AB-2 out of Calgary, which will take you all the way south towards the American border. This road will change into US-89 when you cross into America.
Turn right onto Glacier Route 1 Road when you reach St. Mary and make your way into Glacier National Park in Montana. After your visit, keep following the same road past Lake McDonald and turn right onto US-2 West.
US-2 will take you towards Lake Flathead and turn left onto US-93 to reach the idyllic town of Somers, where you can spend the night and unwind.
Get back onto US-2 and follow this past Kaniksu National Forest. In Sandpoint, merge onto US-95 and get onto Interstate 90 (I-90) past Coeur d'Alene National Forest.
The interstate will take you through Moses Lake and shortly after take Exit 151 for US-2. Get onto WA-522 past Monroe and Interstate 405 (I-405) will take you to your destination in Emerald City.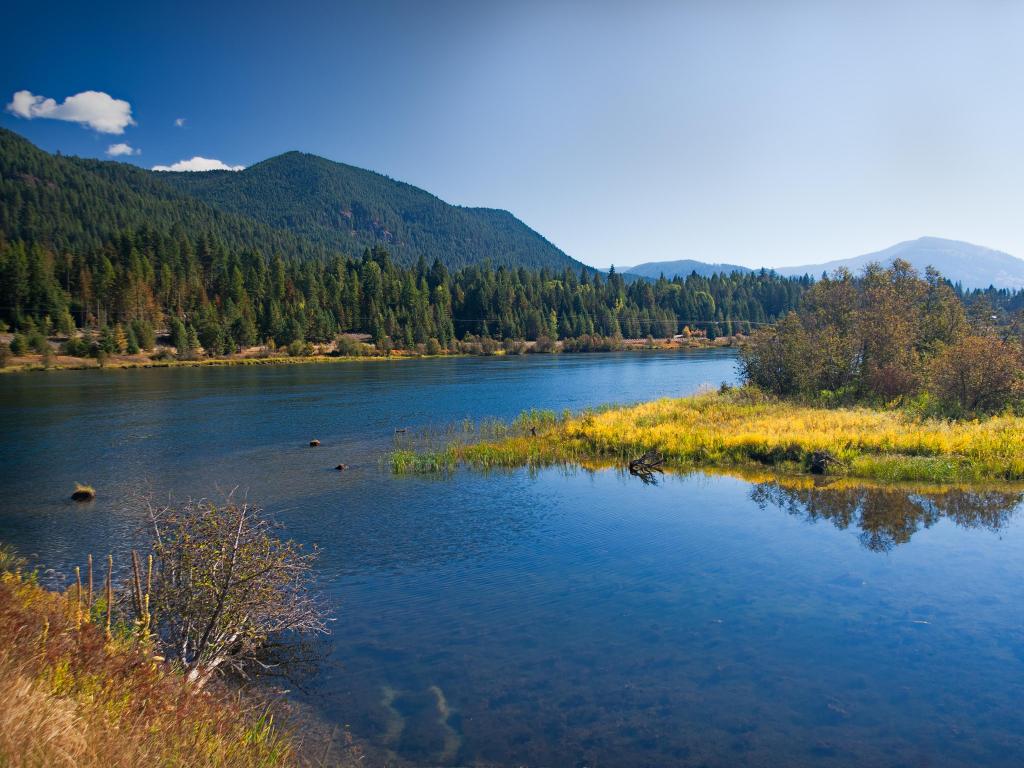 Best places to stop between Calgary and Seattle
The road trip from Calgary to Seattle passes through many stunning landmarks and attractions that you will definitely want to take extra time to explore and make the best of your time on this adventure.
Here are some of our favorite places to stop on the way.
A Lakeside Paradise in Somers
Lake Flathead is located less than 6 hours on the American Route, and it is a gorgeously scenic place which is conveniently located on the route and will be a perfect stop after a day's driving.
You will not only have access to the waterside activities at the lake but also to Flathead National Forest and Glacier National Park (Montana) while you base yourself in the stunning little town of Somers, situated right by the lake.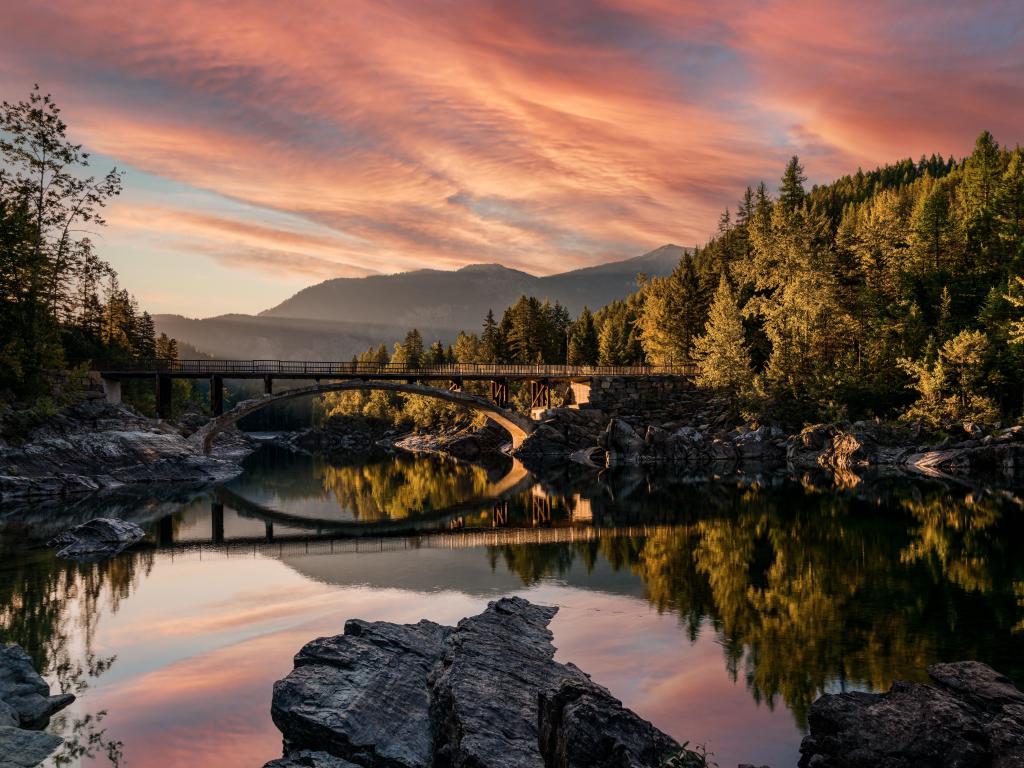 Among all the accommodation options you can find in the Lake Flathead area, it is hard to beat the Outlook Inn, a stunning hotel that features breathtaking lake views from every room.
The hotel is a short drive from Flathead National Forest and Glacier National Park if you are planning for a day or two enjoying the great outdoors.
If you are visiting in the colder months, you can also drive to the famous winter wonderland of Whitefish Mountain Resort, perfect for those wanting to hit the slopes in winter!
Discover the wine capital of Canada in Kelowna
If you are following our Canadian Route, you will arrive in Kelowna in a little over 7 hours after setting off from Calgary. This charming city is home to some of Canada's best vineyards and foodie scene, which makes it a great stopover to rest and unwind.
This city has something for everyone and is known for its wine culture, foodie scene, great weather (something to look forward to in chilly Canada), beaches and ski slopes.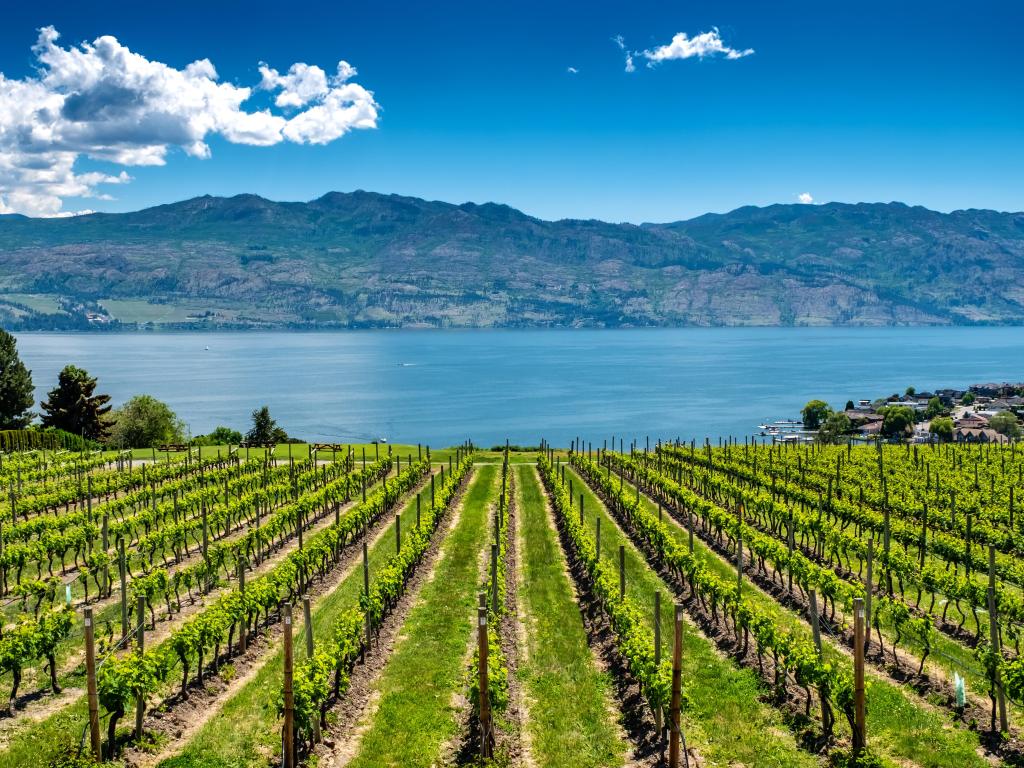 If you want to be in close proximity to the stunning beaches of Okanagan Lake and possibly the best vineyards in Canada, look no further than Royal Kelowna.
This gorgeous hotel boasts a fantastic rooftop bar and a hot tub for the ultimate relaxation. If you want to relax after a long day of paddling in the lake, the hotel offers stunning rooms with a living room, a dining room, and balconies with lake views.
Where to stay when you reach Seattle
After a long drive and exciting adventures in beautiful national parks, forests, and beautiful small cities, you will want to rest and unwind once you reach Seattle. For this, we cannot suggest Lotte Hotel Seattle enough.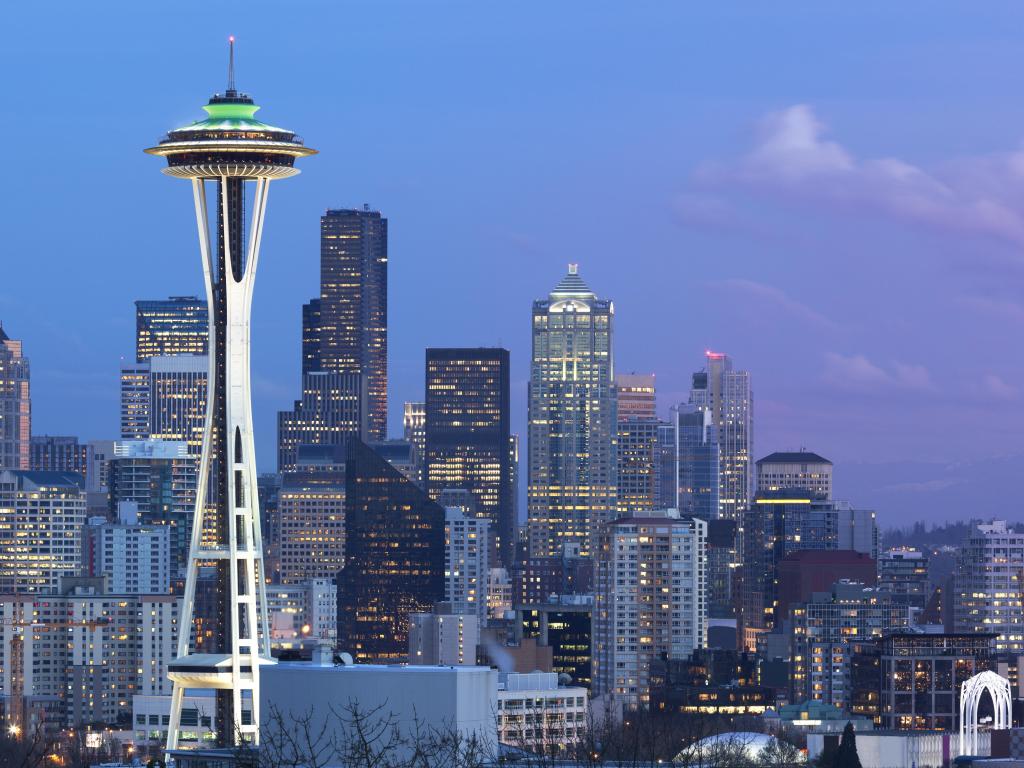 This beautiful hotel is a luxurious gem that will give you the ultimate comfort in its luxurious suites and offer you upscale dining options, so you won't even want to venture out.
If you feel energetic and want to explore, you can visit the Pike Place Market, which is a short walk away from the property, CenturyLink Field, Columbia Center or Westlake Center to experience the city firsthand.
Things to see on a road trip from Calgary to Seattle
With so many scenic landmarks and attractions on the way, you can imagine that either of the routes have so much in store for you as you make your way from Calgary to Seattle.
To make your planning easy, here are some of our top suggestions as to what to see and do on this amazing journey.
The Canadian Route
Banff - Just go to google images and search for Banff National Park and you will understand why it is a must-visit on this road trip. Owner of unique beauty with endless outdoor activities, majestic lakes and incredibly sculpted mountains.
Glacial Nacional Park - Glacier National Park with its exceptional alpine scenery and deep valleys filled with ancient forests is a year-round paradise. It is a great place to go hiking.
Johnston Canyon - Johnston Canyon is located in Banff National Park and is a breathtaking natural attraction, where you can find waterfalls, lagoons and a dense forest.
Shuswap Lake - Shuswap Lake Provincial Park is a very popular family destination that offers activities such as hiking, cycling, swimming and water sports. If you're a fishing fan, it's also a good place.
Surrey - Surrey is an outdoor lover's paradise. It is a city full of parks and trails, offering opportunities for hiking, cycling and outdoor sports.
Lynn Canyon Park - Lynn Canyon Park is a popular destination among tourists and local residents of Lynn Valley. The main attraction, the Lynn Canyon Suspension Bridge towers 50 meters over the canyon and is part of the Baden Powell Trail.
Bellingham - Bellingham has an active waterfront port and is known for its outdoor activities and amazing beers. It is also known as the "Best Place to Retire and Live". It is a city with a fantastic quality of life.
Salmon Arm - This is a beautiful natural setting surrounded by lakes, mountains and valleys, where the main jewel is Lake Shuswap.
Vernon - Vernon is surrounded by stunning mountain scenery and is full of fun activities to do.
Kamloops - Kamloops is British Columbia's second largest interior city and is a year-round destination. It has abundant sunshine and more than 100 lakes within easy reach.
Kelowna - Beautiful town known for its fantastic vineyards and great food scene, which brings many tourists to the area.
Hemlock Resort - The Sasquatch Mountain's Hemlock Valley Ski Resort is the perfect spot for winter sports enthusiasts.
Friday Harbor - This is a friendly city for visitors, families, dogs... Great to get away to a slower pace, to enjoy life. It is a small historic town full of traditional restaurants and without the typical fast-food restaurants. In this city, you can also find the famous whale museum.
Vancouver - Vancouver is undoubtedly one of the largest and best-known cities in Canada. It is a unique city where the modern blends with nature, you will find skyscrapers surrounded by beautiful nature.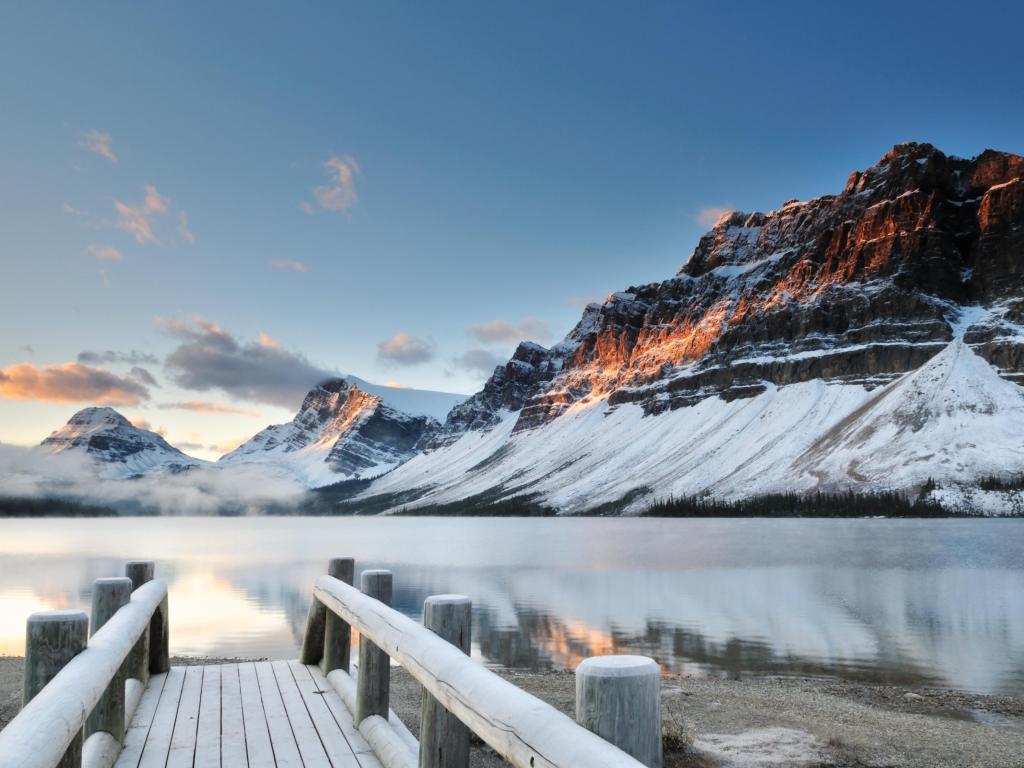 The American Route
Lundbreck Falls - A little before you cross the border from Canada to America, don't miss out on the opportunity to visit these gorgeous waterfalls that are formed where the Castle River sweeps over sandstone formations.
Akamina-Kishinena - Provincial Park A beautiful Canadian park located on the border, the best hiking trails here are known as Akamina Pass, Wall Lake, and Forum Lake Trail.
Glacier National Park - Located in Montana, this stunning national park showcases impressive glaciers, alpine meadows, gorgeous lakes and carved valleys.
Whitefish Mountain Resort - If you are visiting in winter, take advantage of this famous mountain resort and hit the slopes! The area is beautiful for hiking during the warmer months.
Flathead Lake - A beautiful lake that offers stunning scenery and great recreational opportunities for people of all ages.
Silverwood Theme Park - Pacific Northwest's biggest theme park that features over 70 exciting rides if you are feeling adventurous!
Coeur d'Alene National Forest - If you are a nature lover, this forest is a must-visit. You will have opportunities to hike, bike, climb, fish and horseback ride here. It is also a fantastic place to camp.
McEuen Park - If you are tired from driving, take a break in this colorful park and stretch your legs.
Spokane, Washington - Known as the birthplace of Father's Day, Spokane is home to the stunning Manito Park, Spokane Falls and Riverfront Park.
Lasting Legacy Wildlife Museum - Learn about the wildlife that inhabits many different areas in the world in this hidden gem of a museum.
Leavenworth Reindeer Farm - If you'd like to see a reindeer up close without having to fly to Finland, or to even pet one, this is your chance!
Okanogan-Wenatchee National Forest - Take a break in this stunning national forest before you immerse yourself in the vibrant commotion of the bustling city of Seattle.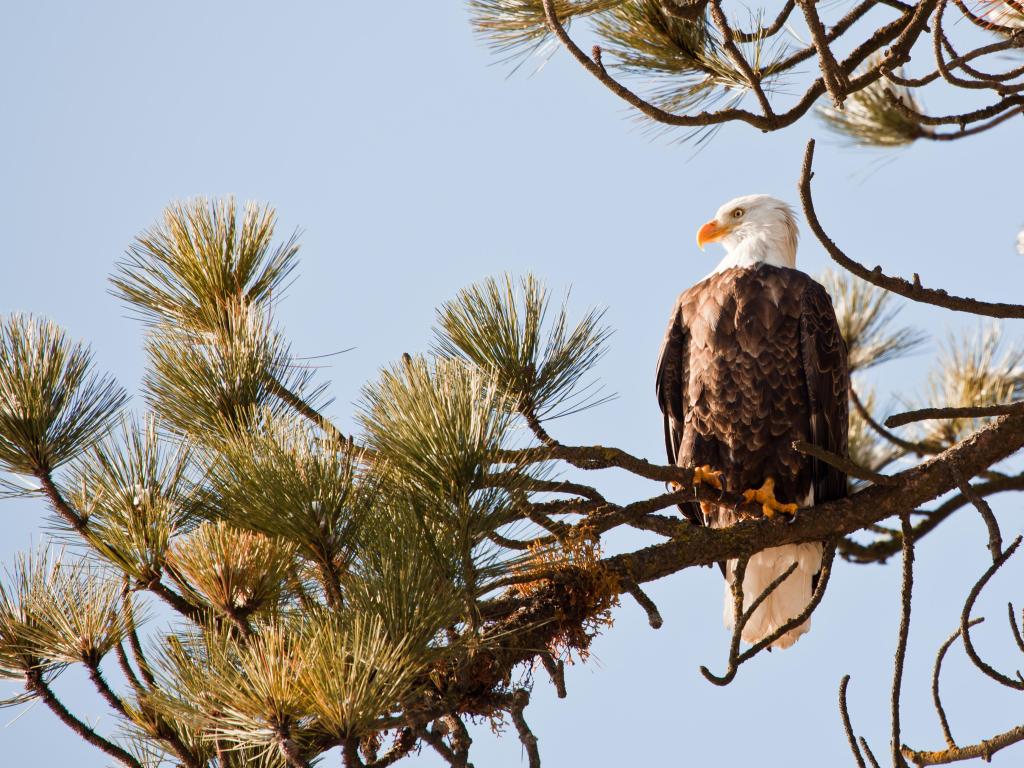 Best time to go on a road trip from Calgary to Seattle
Even though Seattle might not be the first city on the list to visit in winter, this road trip can be taken any time of the year, due to the fact that this bustling city is close to winter resorts and beaches alike, and offers many indoor and outdoor activities.
That being said, it is a good idea to check the weather and road warnings, especially if you are following our Canadian Route, as winter tends to be cold with temperatures dropping down to 40 degrees Fahrenheit and heavy rainfall can be observed.
If you can brave the colds, on the other hand, then you can take advantage of the amazing winter resorts on the way like the Whitefish and Sasquatch Winter Resorts.
Spring and fall are when the best bargains are found. The weather will be already better around 60-65 degrees Fahrenheit, and you will get to witness some beautiful blossoms and fiery foliage, depending on when you visit.
Summer is the perfect season to visit if you want to go whale-watching. The weather in this season is mild with temperatures around 70 degrees Fahrenheit, which brings in the crowds. The hotel prices will be higher during the peak season.
If you are visiting during the warmer months, you will be able to enjoy some fantastic Seattle events like the Northwest Folklife and Seattle Street Food Festival.