Road Trip from Calgary to Toronto
If you are looking for a scenic journey with crystal clear lakes, stunning natural scenery and cultural hubs, look no further as the road trip from Calgary to Toronto will take you through these and many other landmarks and attractions that will leave you in awe.
The 3,430 km road trip from Calgary to Toronto will take you around 36 hours to complete. Notable stops are Banff, Regina, Winnipeg, Barrie, Sault Ste. Marie, Medicine Hat, Thunder Bay, Lake Superior, Georgian Bay, French River and Lake Simcoe.
Keep reading to discover the best routes you can take, where to stop on the way, what to see and the best time to set off on a road trip from Calgary to Toronto.
How far is Toronto from Calgary, and how long will the road trip take?
Comparison of road trip routes between Calgary and Toronto

| Route | Distance | Driving Time |
| --- | --- | --- |
| The Canada Route | 3,430 km | 36 hours |
| The America Route | 3,870 km | 38 hours |
The Canada Route is for those who want a mix of Canadian natural landscapes and unique cities. The journey is 3,430 km long and will take you 36 hours of non-driving.
Alternatively, the America Route is more leisurely. This route is ideal for those who want to explore the northern states of the US as well as Canada. This journey is longer, spanning 3,870 km and taking 38 hours to complete.
Whichever route you choose to take, we recommend taking 7 or 8 days to complete this trip. This will give you ample time to explore the many attractions along the route and in Toronto.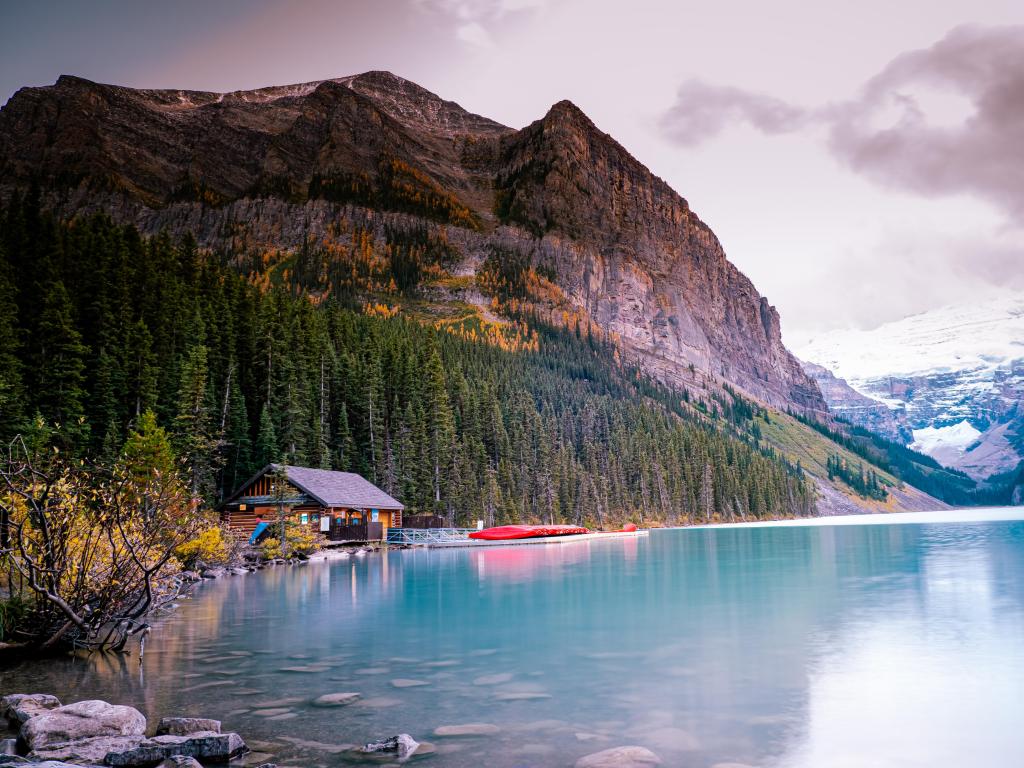 Best road trip route from Calgary to Toronto
While both of our routes will take you to beautiful and diverse Toronto, the journey couldn't be more different, so the best route will depend on how you'd like to spend your time on this epic adventure.
If you choose to follow our suggested route through Canada, you will discover the beautiful natural landscapes through the country's central provinces, stopping in several culture-filled cities including Winnipeg, Regina and Thunder Bay.
Or choose the more leisurely America Route to discover the Northern states, including Montana, Minnesota, Illinois, and Missouri, stopping in bustling Chicago and Minneapolis along the way.
The Canada Route
To start head out of Calgary on the AB-2 until you reach the AB-901. From here, you want to drive on the Trans-Canada Highway to Regina. Regina is a great place to stop. It is a city rich in history and heritage.
From Regina, continue on the Trans-Canada Highway. You will pass the amazing Lake Winnipeg before reaching the city of Winnipeg. This is a fun city known as a thriving centre of arts, dance, and music.
From Winnipeg, you will continue on the Trans-Canada Highway until you reach Thunder Bay, a city on Lake Superior. You can immerse yourself in outdoor activities; try out climbing or sailing when you stop in Thunder Bay.
After this, you follow the Trans-Canada Highway around the Great Lakes of Superior, Huron and Ontario. This scenic portion of the drive will take you to the city of Barrie.
After stopping in Barrie, continue on the ON-400 for the final leg of the journey. This will take you to the vibrant city of Toronto.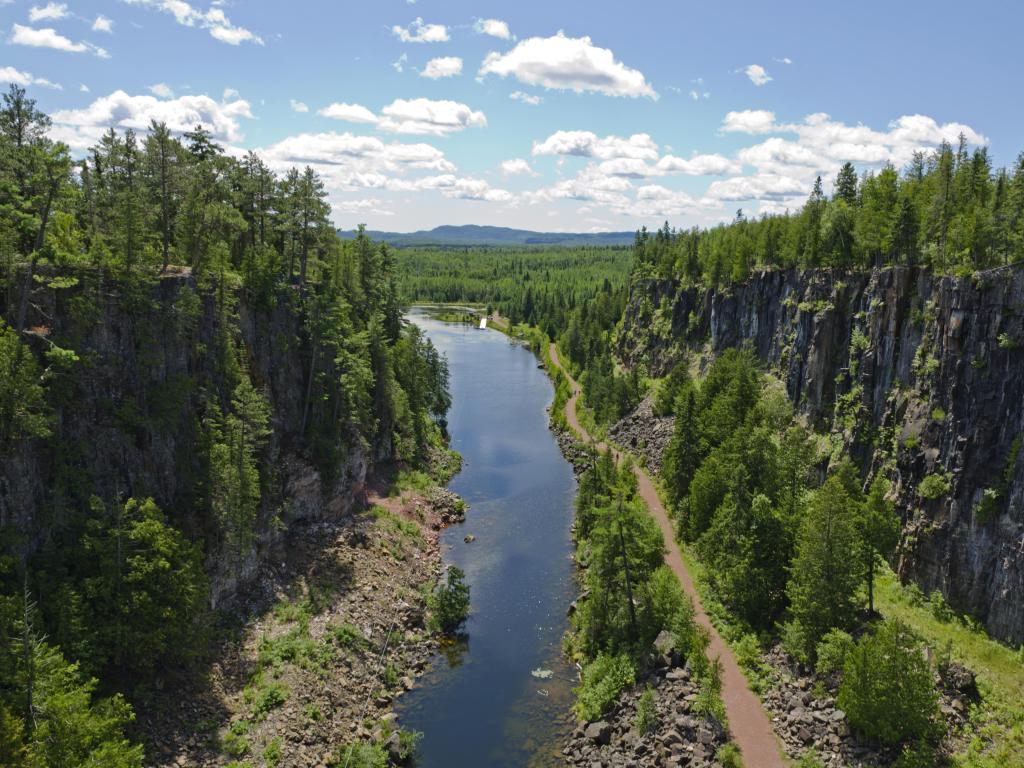 The America Route
To start, head out of Calgary on the AB-2. You will drive south to the US border when you can cross into Montana. Known for its diverse terrain of the Rocky Mountains and Great Plains, you will drive through Montana until you reach the breathtaking Glacier National Park.
After taking in the sights, take the US-89 and the MT-49 to Bigfork. Located on the edge of Flathead Lake, Bigfork is known for its fine art, fine dining and amazing theatre.
After stopping in Bigfork, you will drive on Interstate 94 (I-94) East to Minneapolis. This wonderful city is known for its parks and lakes, making it the ideal place to stop and stretch your legs.
From here, continue on I-94 through Wisconsin, taking in the epic forests along the way. This will take you to Chicago, one of the largest cities in the US. Immerse yourself in the mixture of cultures by eating Chicago-style hot dogs and pizza while listening to jazz music.
You will then take I-90 around epic Lake Michigan before reaching Detroit. Home to its thriving art, music and nightlife scene, Detroit is the perfect place to stop before you reach Toronto.
Finally, you will recross the border into Canada before taking the ON-401 and ON-403 to Toronto.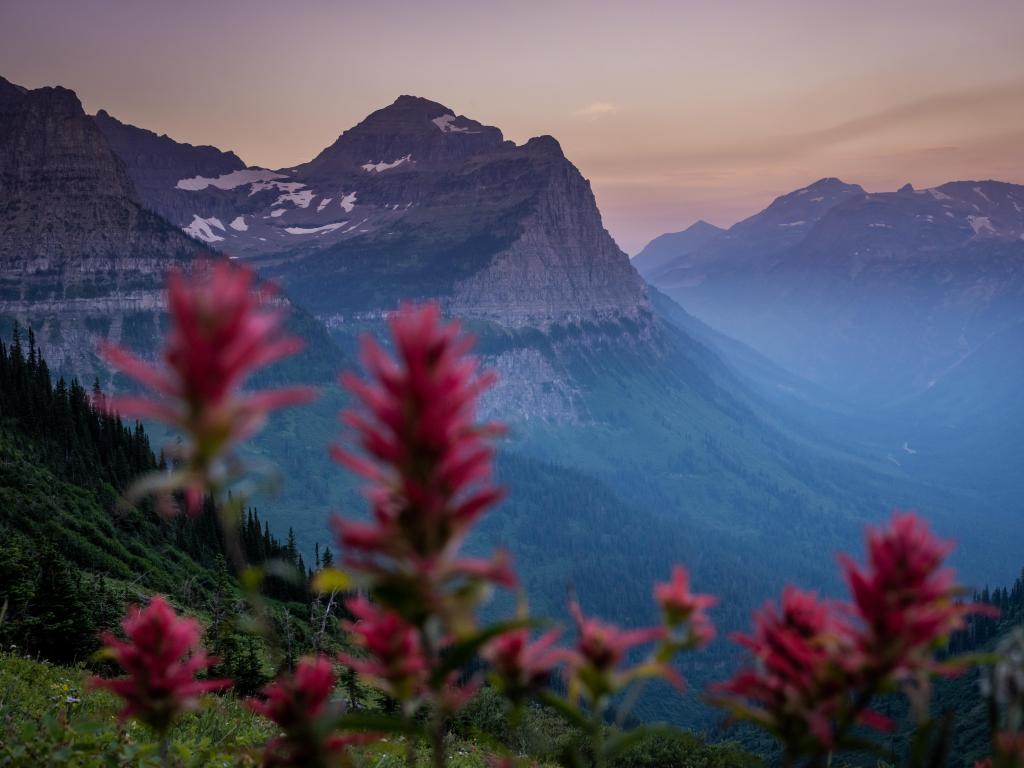 Best places to stop between Calgary and Toronto
While undertaking this epic road trip between Calgary and Toronto, there is an array of cities and towns for you to stop in. Due to the distance you are travelling, you will have to take at least three overnight stops.
Luckily, we have included our recommended stop on each route to help you decide.
A unique overnight stop in Winnipeg
Located on the Canada Route, Winnipeg falls about halfway into the journey from Calgary to Toronto. The capital of Manitoba, Winnipeg is ideally located halfway between Toronto and Calgary, so it's a great spot to recharge and get acquainted with Canada's famous prairies.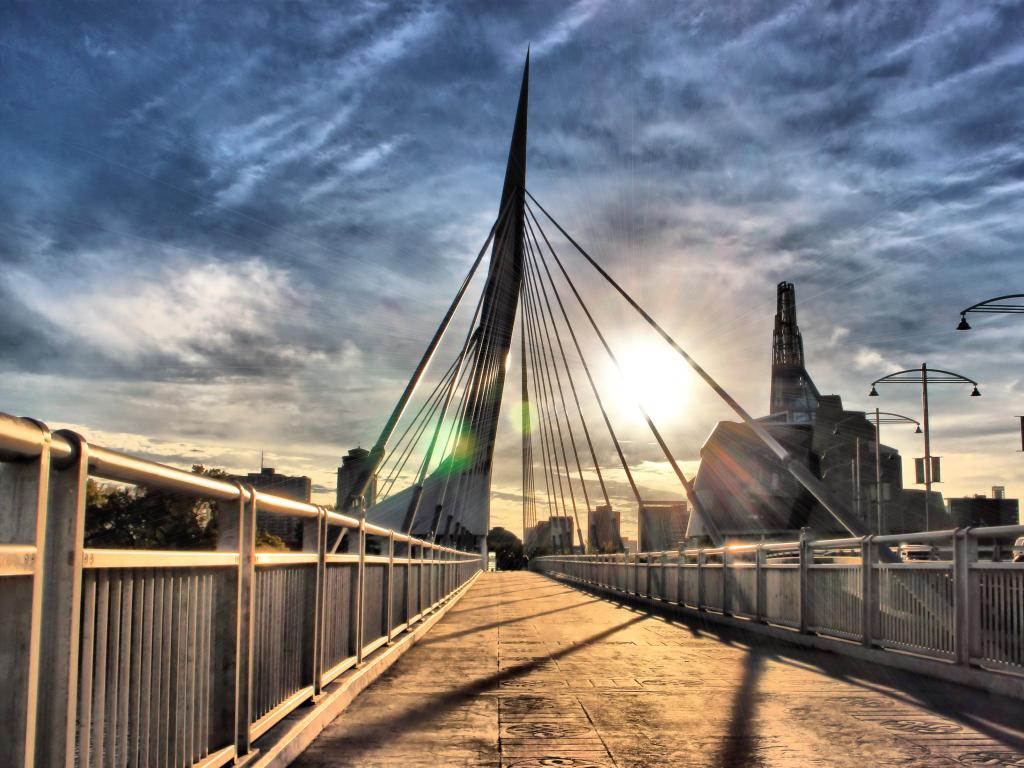 Lovingly nicknamed "The Peg" by locals, Winnipeg is an artistically saturated provincial capital city. Home of the Royal Winnipeg Ballet and Canada's oldest Art Gallery, this city is also celebrated for the magnificent natural landscapes that surround it.
While visiting Winnipeg, you must visit Winnipeg Art Gallery. With a collection made up of over 27,000 thousand pieces including a rich collection of Indigenous and Inuit art, the Winnipeg Art Gallery is a must-see for art connoisseurs.
The Forks is a public space in the centre of Winnipeg that was once a warehouse lot; today it's a thriving hub celebrated for its shops and gastronomical offerings. You can also check out Winnipeg's Centennial Concert Hall and catch a ballet performance.
While staying in Winnipeg, we recommend staying at the Fort Garry Hotel. This is a luxurious and historic hotel located in Winnipeg's downtown centre. This property is famous for its stunning façade and ornately decorated lobby and boasts a fabulous full-service spa.
The hotel is close to many of Winnipeg's main attractions including the Winnipeg Railway Museum, the Manitoba Museum, and Winnipeg's Japanese Gardens, meaning that there is plenty to explore before heading back for a meal at the on-site restaurant, which features daily performances by local jazz artists.
A booming stop in metropolitan Minneapolis
If you choose to take the American Route, we recommend stopping just over halfway in Minneapolis. Minneapolis is a major American city and the largest in Minnesota. The city offers an impressive array of cultural attractions and is full of lakes and green spaces.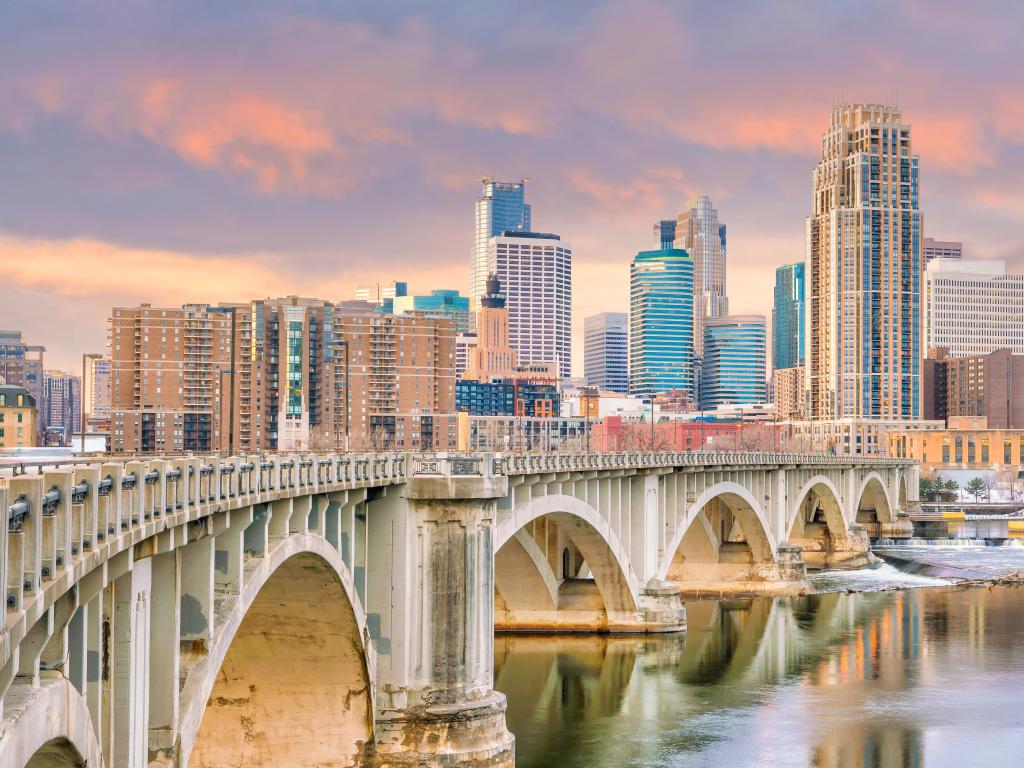 One half of Minnesota's "Twin Cities" (the other being St. Paul, the state capital), Minneapolis is full of cultural offerings including many museums and is also known as the home of America's largest shopping mall, the Mall of America, which also features a theme park.
While you're here, we recommend that you stay in the Royal Sonesta Minneapolis Downtown. This hotel boasts a stellar location and is connected to Minneapolis' skyway system, which means you can easily explore the city. You will find the Minneapolis Institute of Arts and St. Anthony Falls nearby.
The hotel has grab-and-go takeaway breakfast meals, as well as an on-site restaurant and bar that offers Midwestern-inspired farm-to-table cuisine if you would rather relax and dine in the comfort of your own accommodation.
If you want to explore, though, the city has some beautiful sights to see and attractions to enjoy. The Minneapolis Sculpture Garden is just one example of the many beautiful outdoor spaces in this city, this world-renowned 19-acre sculpture garden is a sight to behold.
Minnehaha Falls is also located close to Minneapolis' downtown core, these falls are 53 ft high, sitting within a park that also boasts limestone bluffs, and scenic trails over 192 acres.
Where to stay when you reach Toronto
When you reach the amazing city in Toronto, treat yourself to a stay in the St. Regis Toronto. This hotel is ideally located in Toronto's Old Town, minutes from Toronto's most interesting attractions and neighbourhoods, including the Eaton Center, the CN Tower and St. Lawrence Market.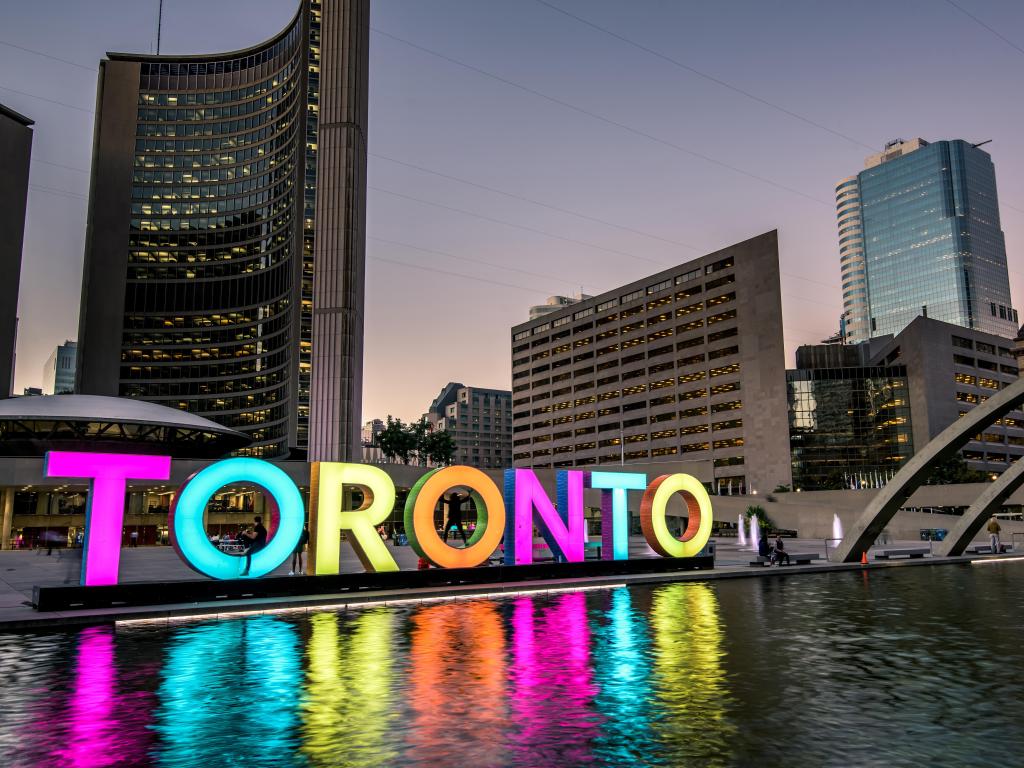 This amazing hotel is highly rated and luxurious with a full-service spa including a nail salon and 11 treatment rooms. There is also an on-site restaurant and bar offering Afternoon Tea and a nightly Champagne Sabering Ritual.
Things to see on a road trip from Calgary to Toronto
There are so many incredible things to see on a road trip from Calgary to Toronto. We have listed some of the main highlights that you should check out first.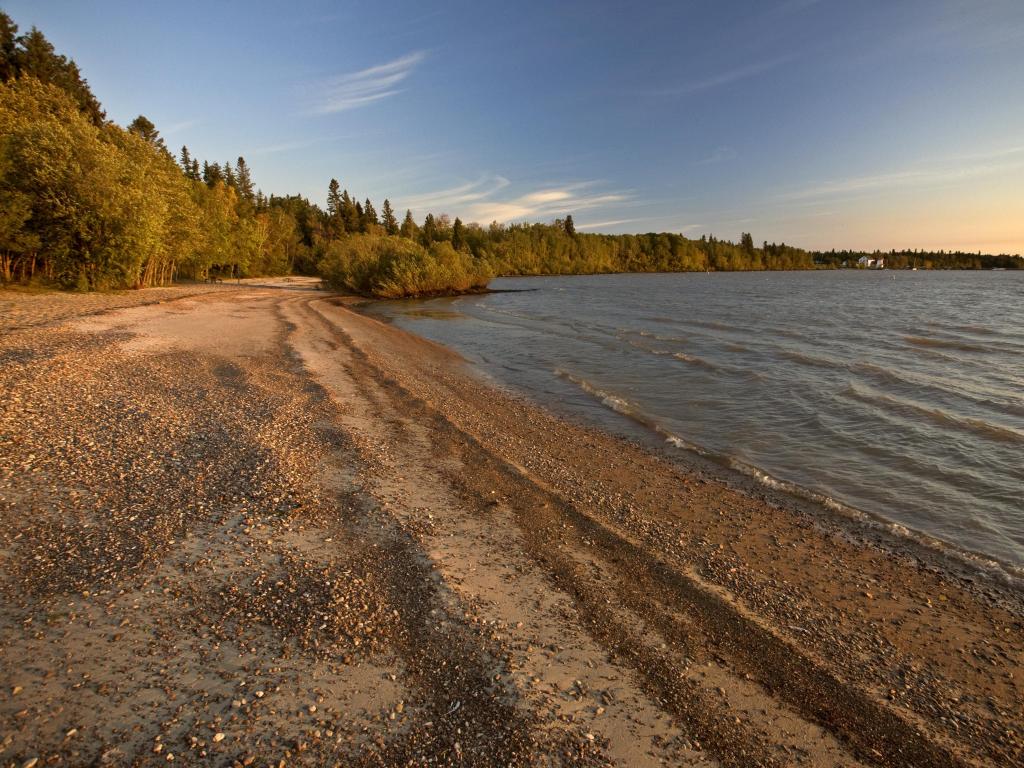 The Canada Route
Dinosaur Provincial Park - This massive park is full of wildlife and beautiful vistas, as well as a collection of dinosaur fossils. It is located only about 20 minutes off route!
Medicine Hat - A small and picturesque town located along the South Saskatchewan River, complete with an Arts Center and known for being the sunniest place in Canada.
Grotto Gardens Family Fun Farm - Offering year-round entertainment and activities including Alpaca Walks and Pumpkin Picking, the Grotto Gardens Family Fun Farm is equally fun for adults as it is for kids.
Lakeshore Park Kwakiutl Totem Pole - Located on the ground of a beautiful park in Regina, this arresting totem pole is a great example of the Indigenous Art this region is celebrated for.
Fort La Reine Museum - This small museum on the outskirts of Portage La Prairie is home to over twenty-five heritage homes and is dedicated to exploring the lives of pioneers from the pre-Confederation period.
Lake Winnipeg - While it may not be one of the Great Lakes, Lake Winnipeg is just outside of the city that shares its name and is certainly worth the visit, boasting beautiful views along its southern shores.
Husky the Muskie - This quirky roadside attraction consists of a large sculpture of a freshwater fish called a muskellunge, and is perfect for a photo-op.
Centennial Conservatory - Located in Downtown Thunder Bay, this conservatory and botanical garden feature an arboretum with tropical plans and greenhouses full of indigenous flowers.
Fox National Historic Person Plaque - This monument is dedicated to Canadian icon Terry Fox, an amputee and activist who ran across Canada with the goal of raising funds for cancer research.
Sault Ste. Marie - This small town is located near the US border and is celebrated for its artistic prowess and natural beauty due to the many mountains, forests and wild rivers which surround it.
Lions Lookout - Stretch your legs before you arrive at your destination at this popular lookout spot, where you'll get a full view of Ontario's gorgeous forests and lakes.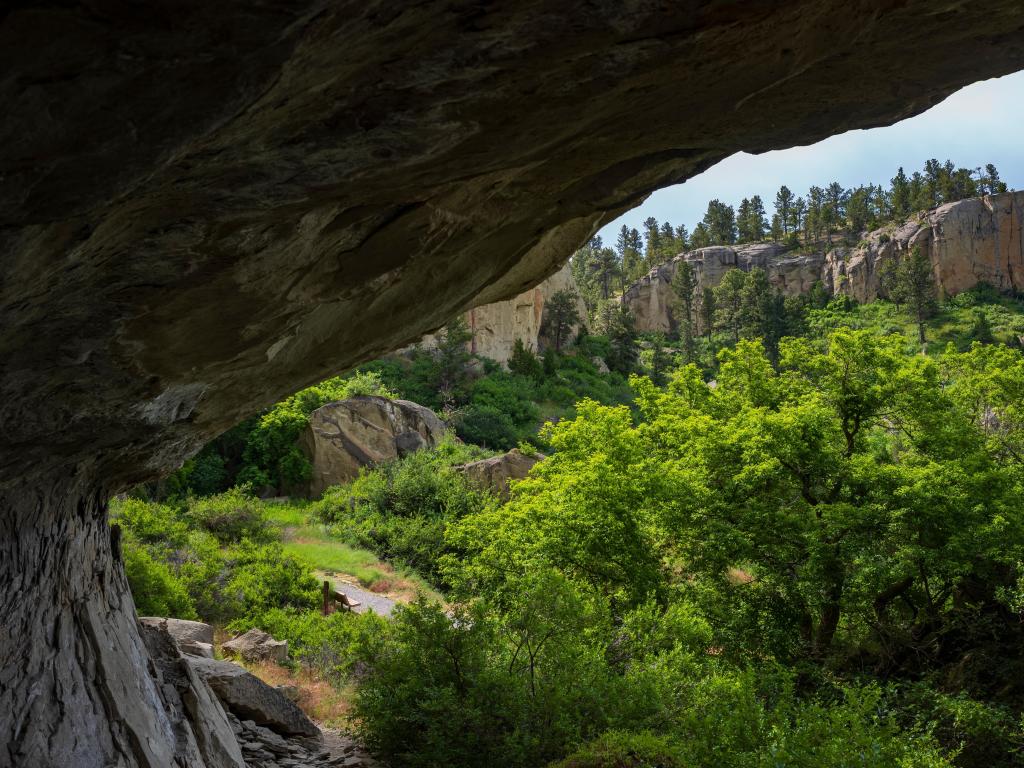 The America Route
Helena-Lewis and Clark National Forest - This massive national forest and park is full of grassy fields and mountains perfect for hiking, as well as rocky bluffs along the Missouri River.
Pictograph Cave State Park - Explore prehistory at this state park complete with three caves housing ancient pictographs estimated to be over 2,000 years old.
Range Riders Museum - The Range Riders Museum explores the history of eastern Montana and boasts a collection of Indian artefacts and Old West firearms.
Storybook Land - This amusement park featuring a miniature train and castle draws inspiration from nursery rhymes and children's stories.
Cave of the Mounds - Discover Wisconsin's natural beauty by taking a tour of this stalactite- and stalagmite-filled cavern, which also boasts a souvenir shop.
Milwaukee - Just an hour off-route, this metropolitan city is located on the shores of Lake Michigan and boasts museums and cultural attractions, as well as a famous food scene.
The Cascades - These beautiful artificial waterfalls were built alongside pools and fountains in the 1930s and are best viewed at night when they're dramatically lit up.
Detroit Zoo - This popular zoo is most well-known for its polar bear exhibit, but it also boasts a mini railroad that'll take you through the many recreated habitats of thousands of animals.
Historic Fort Wayne - A historic landmark located on the banks of the Detroit River, this 19th-century military fort offers guided tours and military re-enactments.
Stratford - About an hour off-route, this small town is most celebrated for its summer Shakespeare Festival which draws talented actors from across Canada and the US. It's also Justin Bieber's hometown!
Niagara Falls - Take a short detour just before your final destination and discover these iconic waterfalls that draw over 13 million tourists annually.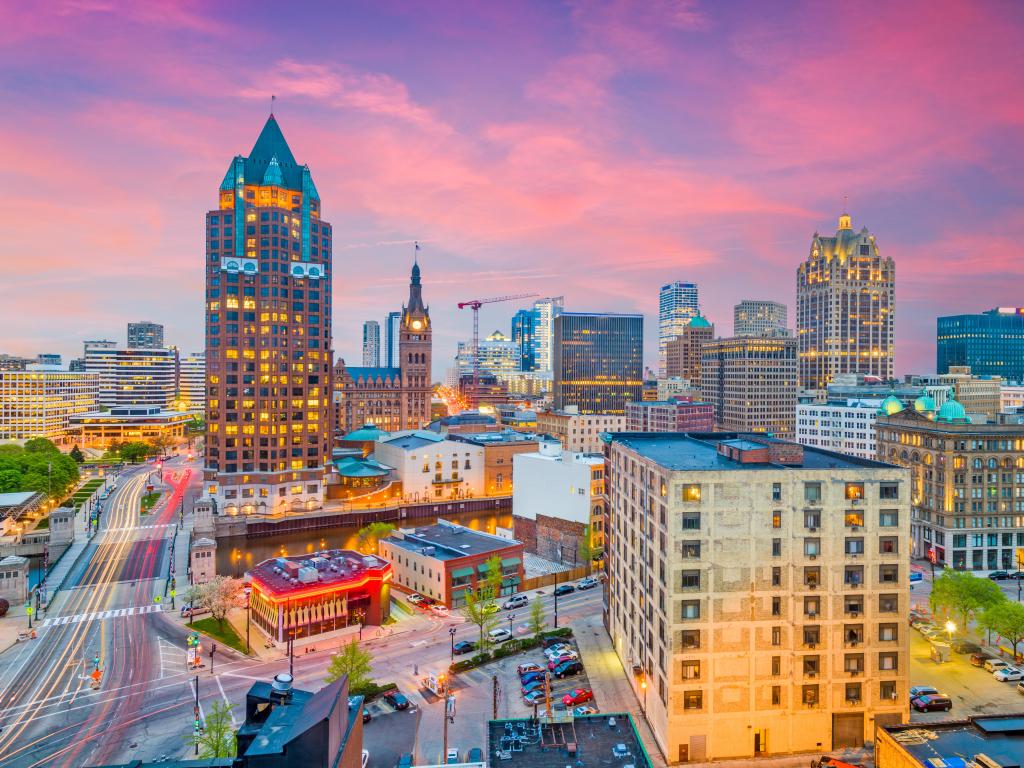 Both routes
Banff - Located just outside of Calgary, this resort town located in Banff National Park is a year-round destination due to the breathtaking mountains that surround it.
Prairie Tractor and Engine Museum - Curious museum surrounded by historic buildings that features vintage farm machinery. Accessible along both routes but slightly closer to the America Route.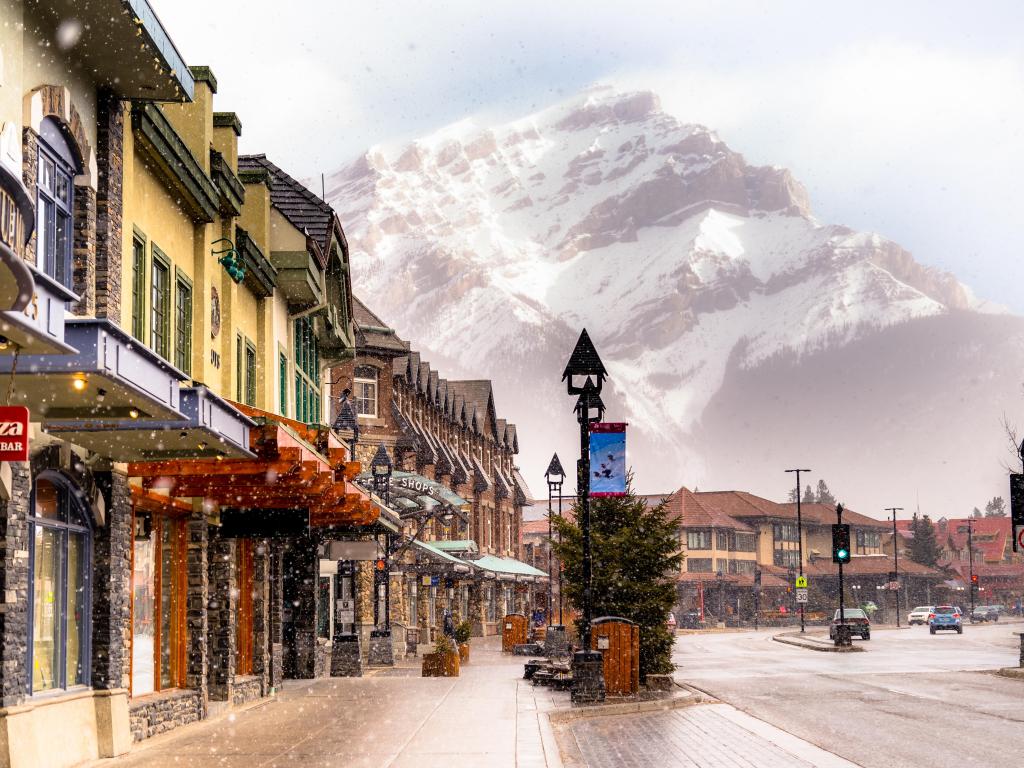 Best time to go on a road trip from Calgary to Toronto
In comparison to many other Canadian cities, Toronto is wonderfully mild and offers tons of attractions year-round. Except for Toronto Island, most or all attractions are open year-round and there are tons of festivals and activities to keep you busy no matter when you choose to visit.
Summer is a wonderful time to visit Toronto as you can get lots out of the city's surrounding natural attractions, including swimming in Lake Ontario or relaxing in one of Toronto's many green spaces.
Travelers visiting this city during the summer months will find the city's patio season in full swing, as well as temperatures ranging between 70 and 85 degrees Fahrenheit. Summer is Toronto's peak tourism, so expect a slight uptick in accommodation prices.
Winters in Toronto can be cold, with average daily temperatures ranging between 25 and 30 degrees. Expect snow, especially if visiting in January or February, and pack accordingly.
While winters can certainly be chilly in this city, there are still great activities to enjoy including skating at Nathan Philips Square. Winter is Toronto's quietest tourism season, which means that accommodation prices will generally be a little lower than the peak tourism season.
Spring and fall are both wonderful times to visit this bustling city, which boasts tons of activities and relatively mild temperatures. Spring temperatures range between 25 and 65 degrees, while fall temperatures will be slightly warmer, ranging between 32 and 70 degrees.
There are many festivals and events happening in Toronto, year-round. Fall brings Nuit Blanche Toronto, an overnight art festival, the Just For Laughs Toronto festival, and the world-renowned Toronto International Film Festival.