Road trip from Charleston to Asheville
Discover the charm of the South as you journey from the historic coastal city of Charleston to Asheville in all its scenic glory. Travel from the glittering coast of the Atlantic Ocean to the rugged Blue Ridge Mountains, providing a road trip that will make you count down the days you can go back.
The 300-mile road trip from Charleston to Asheville will take 5 hours and 20 minutes to complete. You can visit Columbia, Spartanburg, Myrtle Beach, Charlotte, Greenville, Francis Marion and Sumter National Forests and Chimney Rock State Park.
Ready to pack your bags and hop in your car? Then, read on to find out about the best routes you can follow, amazing things to see en route, where to stay to recharge and the best time to take on this beautiful Charleston to Asheville road trip.
How far is Asheville from Charleston, and how long will the road trip take?
Comparison of road trip routes between Charleston and Asheville

| Route | Distance | Driving Time |
| --- | --- | --- |
| The Columbia Route | 300 miles | 5 hours 20 minutes |
| The Charlotte Route | 410 miles | 8 hours |
Following the Columbia Route from Charleston to Asheville, the journey measures approximately 300 miles and typically takes around 5 hours
and 20 minutes.
As an alternative, the Charlotte Route will cover roughly 410 miles and usually requires about 8 hours of travel time without any detours or stopovers.
We recommend setting aside at least 2-3 days for either route, providing ample time to explore the attractions along the way.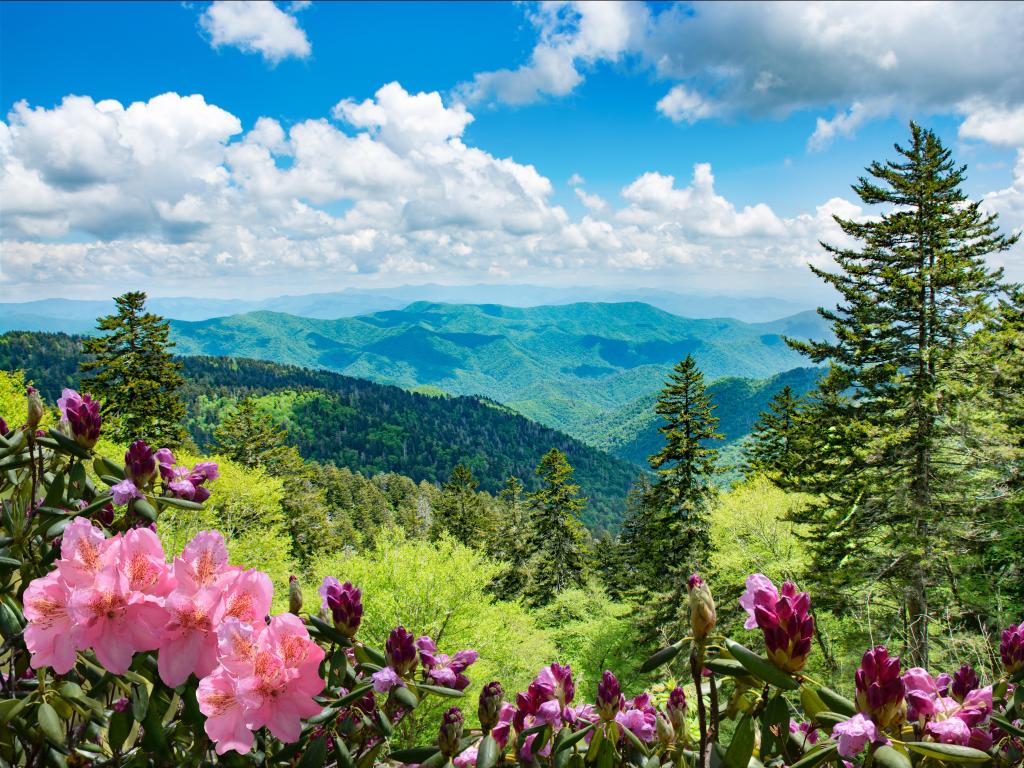 Best road trip route from Charleston to Asheville
If you are looking for a journey steeped in history and the rich tapestry of Southern culture, the Columbia Route can be your perfect travel canvas.
This route will take you into the depths of South Carolina's heartland, from exploring the Francis Marion & Sumter National Forests to the serenity of Lake Murray.
On the other hand, if your adventurous spirit seeks a more varied blend of the region's natural beauty, urban flair, and coastal allure, the Charlotte Route is calling your name.
This route takes you on a fascinating detour along the South Carolina coast, with a must-visit stop at Myrtle Beach, renowned for its vibrant seaside fun. You'll then cut across the state to the bustling city of Charlotte, an urban oasis that offers an array of cultural and recreational attractions.
Whether you choose the Columbia Route's historical and natural appeal or the Charlotte Route's varied mix of beach, city, and culture, your journey is sure to be memorable and brimming with experiences unique to the Carolinas.
How to drive from Charleston to Asheville
The map above shows our suggestions for the best road trip routes between Charleston and Asheville. Keep reading for detailed descriptions of both routes, where to stay on either, and the best things to do on the way.
The Columbia Route
Begin your road trip in the historic city of Charleston, traveling northwest on Interstate-26 (I-26). As you leave the city, soak in the picturesque views of the low country, with its flat expanses and swampy wetlands.
Your first stop is Columbia, the capital of South Carolina, which is known for its vibrant arts scene and southern history. After soaking in the culture of Columbia, you'll continue to your next destination, Spartanburg.
In Spartanburg, a city rich in Revolutionary War history, you can take in attractions like the Walnut Grove Plantation and the Hatcher Garden. Get a taste of the local cuisine at downtown restaurants before jumping back onto the interstate as you head towards Greenville.
After your visit, continue north through some of the most scenic parts of the region as you head towards your final stop, Asheville. As you approach, you'll enter the Blue Ridge Mountains, where you can marvel at the lush forests and breathtaking landscapes.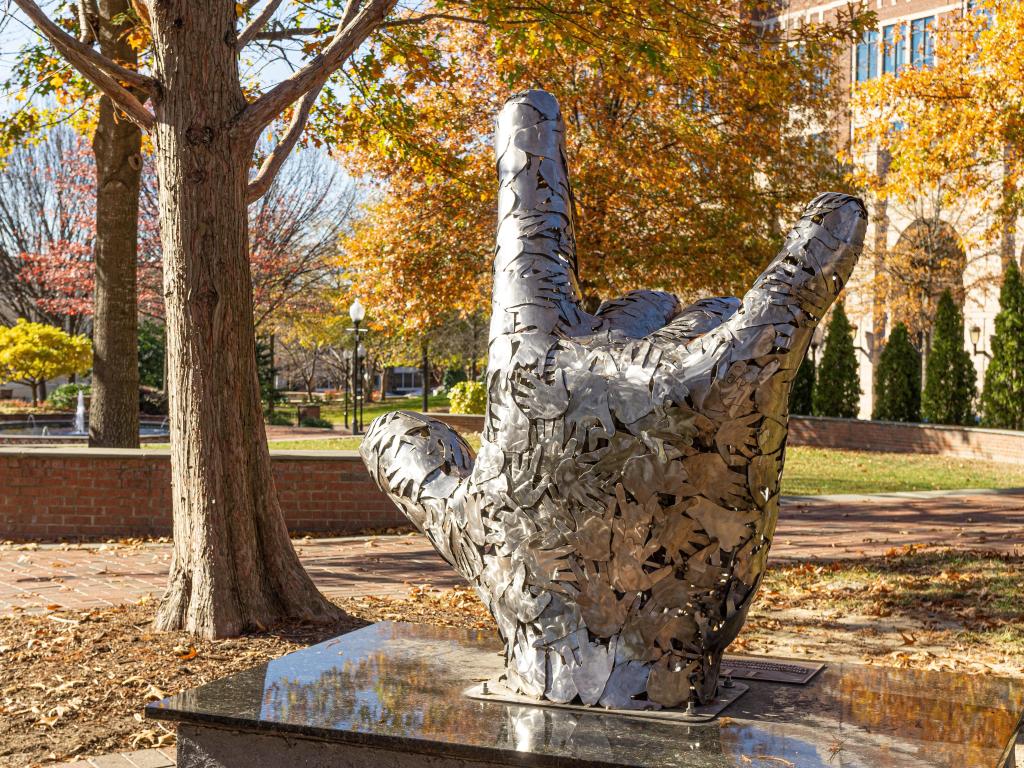 The Charlotte Route (via Myrtle Beach)
Depart Charleston, your road trip's starting point, heading northeast on SC-41, which takes you straight into the heart of the Francis Marion National Forest. It's a lush, verdant wonderland that offers trails for hiking and birdwatching or beautiful spots for picnicking.
Post the relaxing rendezvous with nature, venture northeast along US-17 to reach Myrtle Beach, a renowned vacation spot filled with sandy beaches, an expansive boardwalk, and plenty of shopping, dining, and entertainment options.
Once you've had your fill of coastal fun, set your course for Charlotte heading northwest. This buzzing city is home to the NASCAR Hall of Fame, the lively Uptown district, and numerous cultural institutions such as the Mint Museum and the Bechtler Museum of Modern Art.
From Charlotte, jump onto I-40 West, leading to your final destination, Asheville.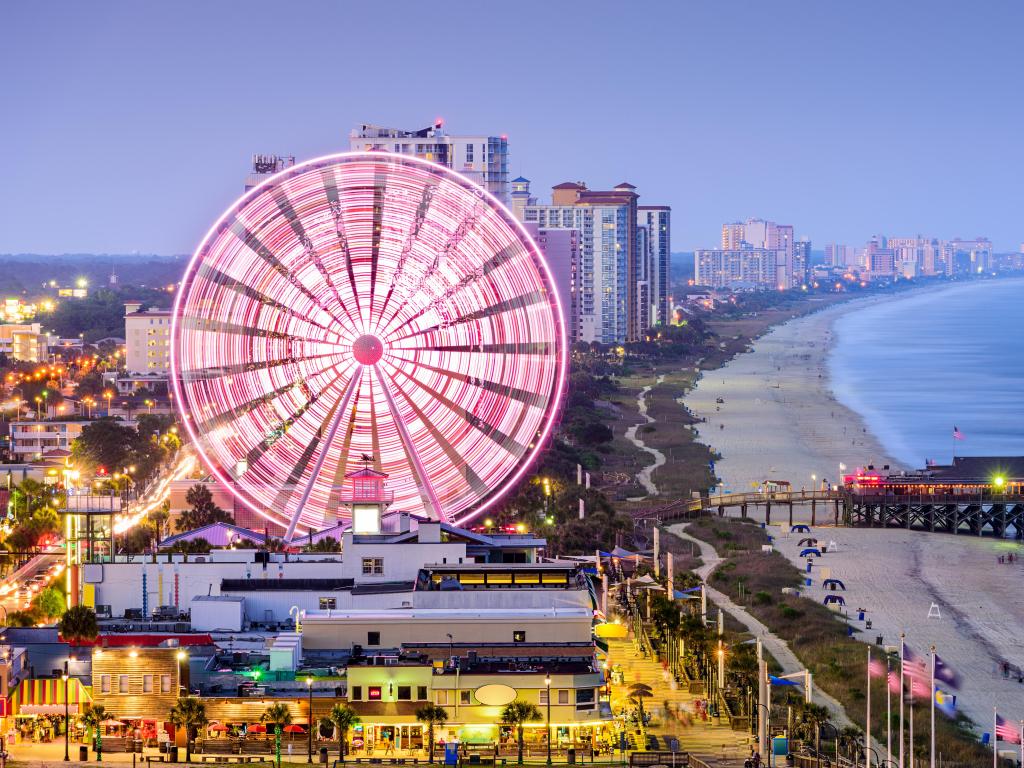 Best places to stop between Charleston and Asheville
It's those little detours, those unexpected gems along the way, that make a road trip truly unforgettable. So, as you navigate the scenic roads on the Charleston to Asheville drive, we want you to soak it all in.
We've handpicked a few spectacular spots to pause, rest, and explore. These stopover towns offer not just comfort for a night's rest but also pack a punch when it comes to local attractions.
Explore the rich history of Columbia
Known for its historical significance, beautiful cityscape and beloved for its Southern charm, Columbia, South Carolina, is located 2 hours into the drive and is an ideal pit stop along the Columbia Route from Charleston to Asheville.
One of the must-see attractions is the South Carolina State House, a majestic structure that tells a tale of the city's historic past. Its beautiful architectural design is complemented by a well-manicured garden, making it a perfect spot for a leisurely stroll amidst the city's hustle and bustle.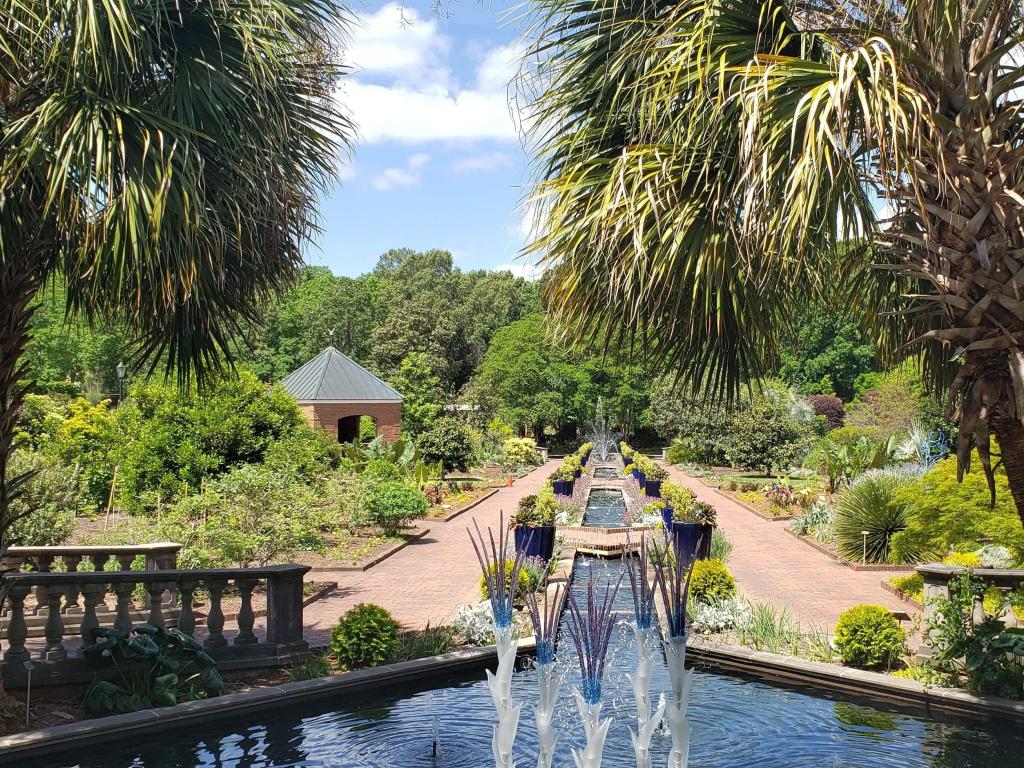 Venture a little further, and you'll find the Riverbanks Zoo & Garden, a fantastic location for families or those who love wildlife. The zoo also hosts a sprawling botanical garden with themed sections that display a variety of local and exotic plant species.
For history enthusiasts, the South Carolina Military Museum is an indispensable visit. It's the state's largest military history museum, offering insights into South Carolina's martial traditions through an impressive collection of exhibits, artifacts, and displays.
While visiting Columbia, there is no better place to stay than the beautiful Graduate Columbia, SC. Boasting a stellar location on the University of Southern Carolina's campus this charming property features, stylish and quirky decor in its rooms.
You will find a fabulous bar and restaurant on-site if you have worked an appetite after your drive, and when you are ready to venture out, Riverbanks Zoo and Garden and the Columbiana Center Mall are only a short drive away.
Enjoy an urban oasis in Charlotte
Celebrated for its vibrant energy, thriving arts scene, and impressive architecture, Charlotte, North Carolina, is a fantastic place to take a break and recharge on the Charlotte Route, located about 6 hours from Charleston.
An absolute must-see is the Daniel Stowe Botanical Garden, an extraordinary sanctuary of natural beauty showcasing a spectacular assortment of flora. Special events, including light displays during holiday seasons, enrich this already splendid location, making it a year-round favorite.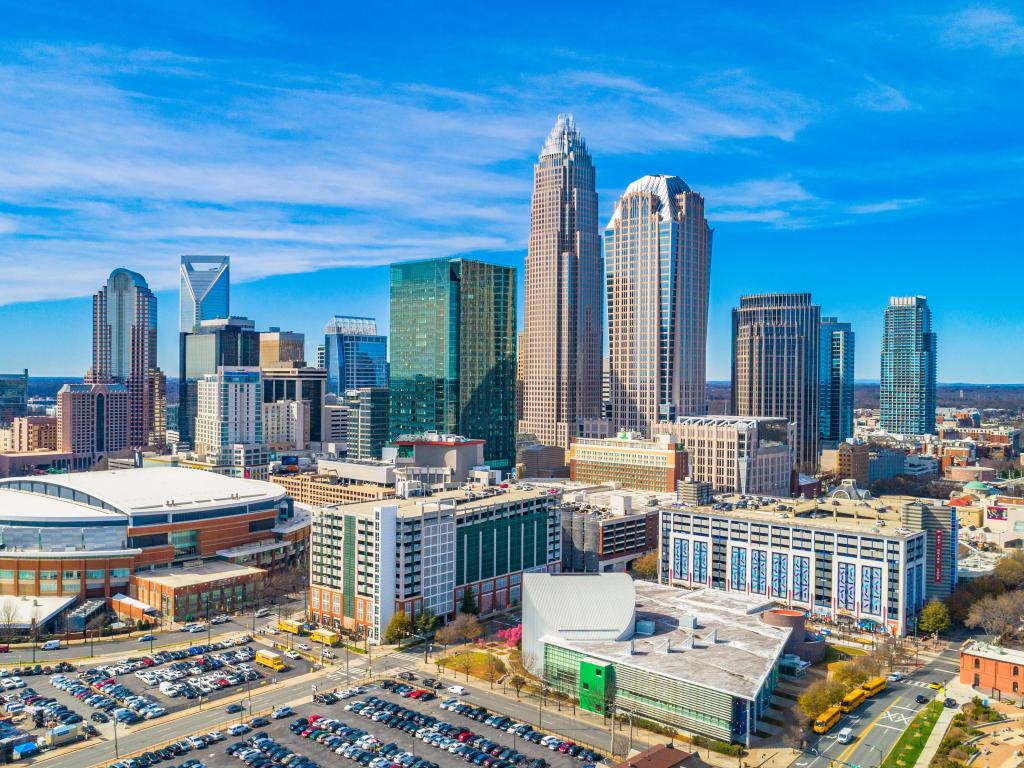 Venture to the heart of the city and you'll discover Romare Bearden Park, a beautiful urban park with captivating skyline views, outdoor art, and a regular host to a variety of city events. It's a great spot for a leisurely stroll or a relaxing picnic.
One of Charlotte's claims to fame is its strong connection to the world of NASCAR. The NASCAR Hall of Fame, located downtown, offers an interactive and educational look into the history and impact of NASCAR. Even non-racing fans will find themselves intrigued by the depth of the sport's culture and influence.
When you are ready to rest, check in to the Ivey's Hotel. This luxurious boutique hotel is located in the heart of Downtown Charlotte, so you will be located in the middle of all the action during your stay.
The property is a short walking distance from both the Mint Museum of Craft Design and the Blumenthal Performing Arts Center. Just don't forget to enjoy a delicious and fresh breakfast at The Library Lounge located on-site before setting off to explore.
Where to stay when you reach Asheville
Tucked away in the heart of the Blue Ridge Mountains, Asheville is a place like no other. Sprinkle in the backdrop of breathtaking mountain scenery, opportunities for outdoor adventures, and a lively music and arts scene, and you've got Asheville – a city that's delightfully hard to categorize but easy to love.
Renowned for its historic architecture like the stunning Biltmore Estate, Asheville also boasts a modern, bohemian vibe seen in the vibrant street murals, artsy boutiques, and quirky coffee shops.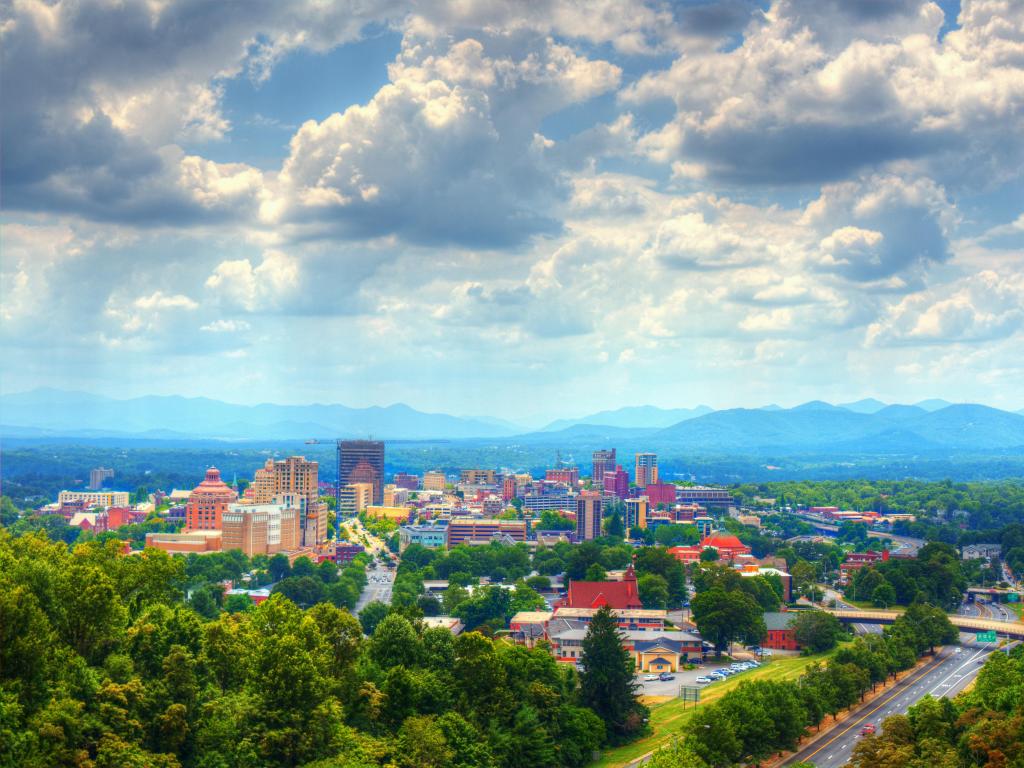 You'll find craft beer breweries lining the streets, providing a tasting journey of local flavors. There's also a strong emphasis on local and sustainable food, making its culinary scene a farm-to-table heaven.
What better place to stay in Asheville than the heart of the historic Biltmore Estate? The Inn on Biltmore Estate provides the ultimate relaxation in this historic and scenic setting. Make sure to take advantage of the full-service spa on-site or take a dip in the fantastic heated outdoor pool to unwind after your drive.
Things to see on a road trip from Charleston to Asheville
From the hidden history to the spectacular natural beauty, this amazing adventure from Charleston to Asheville has something incredible at every turn.
We've handpicked a selection of must-visit spots for every type of traveler. Whether you're a history enthusiast, a lover of the great outdoors, an art fan, or just a fan of the unusual and unique, we've got you covered.
The Columbia Route
South Carolina State Museum, Columbia - This museum offers four floors of exhibits covering art, history, natural history, and science and technology. Visitors can explore the universe in the planetarium or step back in time with the 4D interactive theater.
Riverbanks Zoo and Garden, Columbia - Home to more than 2,000 animals, this world-class zoo offers engaging exhibits and encounters with wildlife. The adjacent botanical garden showcases themed gardens and a stunning waterfall.
Columbia Canal and Riverfront Park, Columbia - This scenic park offers hiking, biking, and historical insights into the city's old waterworks and hydroelectric plant. The canal provides a serene setting for a riverside stroll.
Francis Marion and Sumter National Forests - Covering over 628,000 acres, these national forests offer a diverse landscape of mountains, waterways, and forests teeming with a wide variety of flora and fauna.
Walnut Grove Plantation, Roebuck - A key site of Revolutionary War history, this 18th-century plantation provides a glimpse into the life of settlers in the Upstate. Regular reenactments and events make history come alive.
Hatcher Garden and Woodland Preserve, Spartanburg - An urban sanctuary with woodlands and botanical gardens, this place offers peaceful walking paths. Regular community events are hosted here, including plant sales and bird walks.
BMW Zentrum Museum, Greer - As the only BMW museum in North America, this attraction offers a unique insight into the history and innovation of the brand. Visitors can also tour the adjacent BMW factory.
Falls Park on the Reedy, Greenville - A beautiful urban park featuring gardens, waterfalls, and a unique pedestrian suspension bridge. A perfect place to unwind in the heart of the city.
Swamp Rabbit Trail, Greenville - This popular 22-mile multi-use greenway system runs along the Reedy River connecting Greenville with the nearby town of Travelers Rest. It's perfect for biking, jogging, or a leisurely walk.
Upcountry History Museum, Greenville - Affiliated with the Smithsonian Institution, this museum recounts the history of upstate South Carolina. It features interactive exhibits and regularly rotating special exhibitions.
Campbell's Covered Bridge, Landrum - Built in 1909, this is the last remaining covered bridge in South Carolina and is a charming slice of history. It's a lovely spot for a picnic or a photo op.
Chimney Rock State Park, Chimney Rock - This state park offers hiking, bird watching, and beautiful views from the iconic Chimney Rock. The 404-foot waterfall, Hickory Nut Falls, is one of the tallest to the east of the Mississippi.
Flat Rock Playhouse, Flat Rock - Known as the "State Theatre of North Carolina", it offers high-quality performances, from Broadway musicals to dramas. Its location in the village of Flat Rock provides a picturesque setting.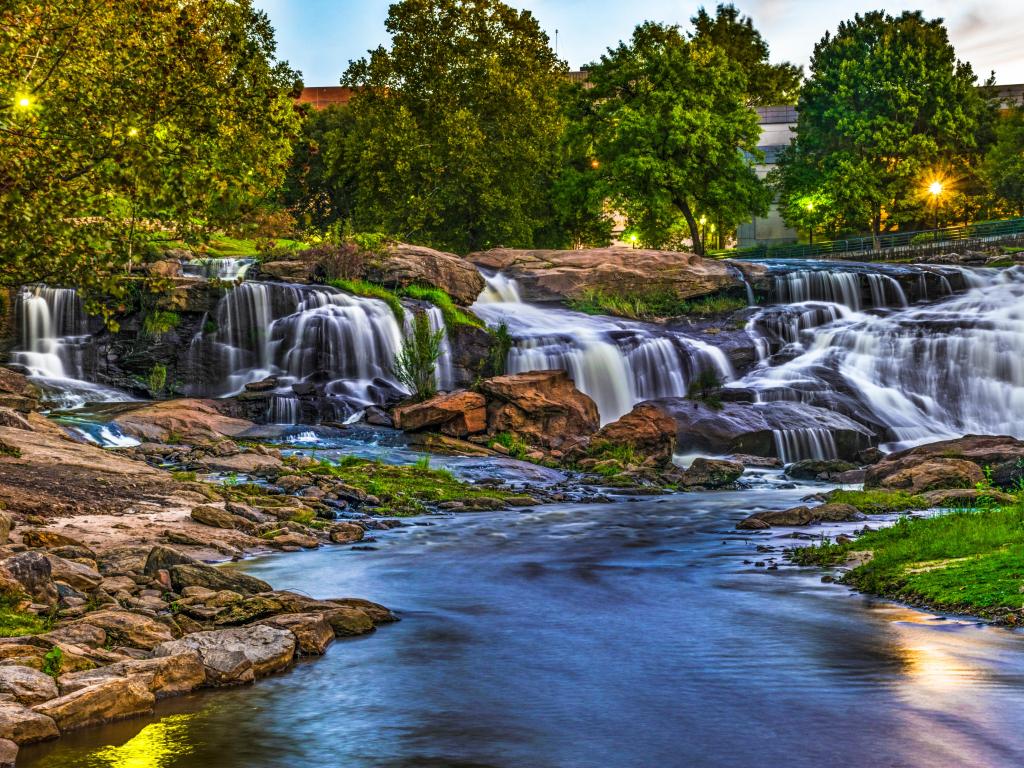 The Charlotte Route
Francis Marion National Forest - This lush, expansive National Forest offers diverse wildlife and miles of trails for hiking, birdwatching, and biking. Rich in history, it also contains archeological sites dating back thousands of years.
Honey Hill Recreation Area, Jamestown - Nestled in the Francis Marion National Forest, this area offers a picnic area, hiking trails, and a scenic spot for fishing or birdwatching. The spot also includes an interpretive trail that narrates the Civil War Battle of Honey Hill.
SkyWheel Myrtle Beach, Myrtle Beach - This towering Ferris wheel offers unparalleled views of Myrtle Beach and the Atlantic Ocean. The SkyWheel includes glass gondolas for a comfortable ride, day or night.
Broadway at the Beach Myrtle Beach This large entertainment complex features a variety of restaurants, shops, and attractions such as Ripley's Aquarium, WonderWorks, and a mini-golf course.
South of the Border, Hamer - This campy roadside attraction offers shops, restaurants, and amusements with a Mexican theme. With its large sombrero-shaped observation tower, it's hard to miss on a drive along I-95.
South Carolina Tobacco Museum, Mullins - This museum highlights the historical significance of tobacco to the economy of South Carolina. Exhibits detail the cultivation process, the life of a sharecropper, and the industry's impact on society.
Hobcaw Barony, Georgetown - A historical research reserve with extensive trails and exhibits about local history, including Native American and African American culture. It also offers a unique chance to view a preserved 18th-century plantation house.
Brookgreen Gardens, Murrells Inlet - Known for its beautiful sculptures and landscaping, Brookgreen Gardens is also home to a zoo with native animals. It's a tranquil place to walk, relax, and appreciate art and nature combined.
Cheraw State Park - South Carolina's oldest state park offers a variety of outdoor activities including golf, hiking, boating, and camping. With its serene lake, abundant wildlife, and beautiful Cypress Wetlands, it offers visitors a tranquil retreat into nature.
NASCAR Hall of Fame, Charlotte - This interactive entertainment attraction honors the history and heritage of NASCAR. The venue includes artifacts, hands-on exhibits, a 278-person state-of-the-art theater, and a Hall of Honor.
Metalmorphosis, Charlotte - A towering, 25-foot tall rotating head made entirely from stainless steel, created by Czech Republic artist David Černý. It's an intriguing, unexpected artwork located in the heart of the Whitehall Technology Park.
McDowell Nature Preserve, Charlotte - This nature preserve offers camping, hiking, and waterfront views of Lake Wylie. It's an ideal place for bird watching and offers educational nature programs.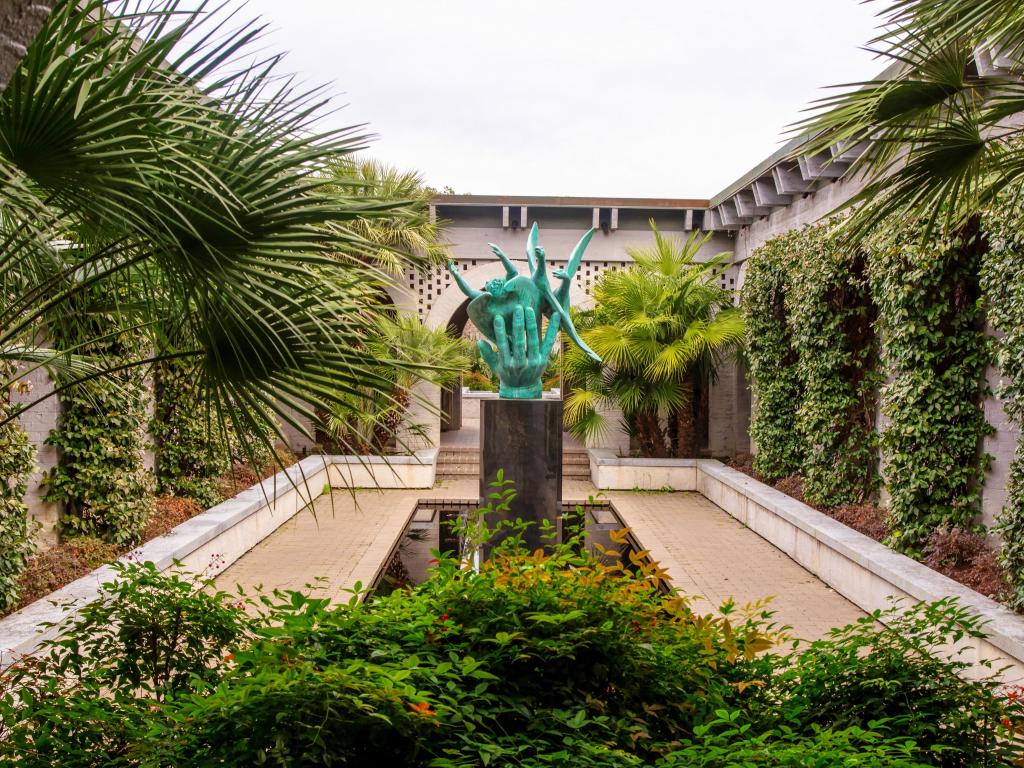 Best time to go on a road trip from Charleston to Asheville
The road trip from Charleston to Asheville is accessible year-round, but the optimal time largely depends on your preferred climate and activities.
For outdoor enthusiasts, especially those keen on hiking, the spring and fall are excellent times for this trip. These periods offer milder temperatures - in Asheville, spring temperatures average between 50 and 70 degrees Fahrenheit.
In spring, the city bursts into life with various shades of green as plants and trees start to bloom. You may see various wildflowers such as trillium, lady's slipper orchids, and jack-in-the-pulpit. In particular, the Rhododendron starts blooming and adds vibrant shades of pink to the lush greenery.
Fall temperatures are typically between 45 and 70 degrees. This season brings a fiery array of colors as the leaves on the trees change. The forests become a mix of red, orange, and gold.
It's also worth noting that Asheville's festivals, such as the Biltmore Blooms in spring or the LEAF Festival in the fall, can attract a significant number of visitors, so prices might be higher around these events. Plan accordingly if you wish to participate in these popular local celebrations.
During summer, Asheville experiences warm weather, with temperatures usually ranging from the mid-70s to mid-80s degrees. It's a wonderful time to explore the Blue Ridge Parkway, go tubing, or kayaking on the French Broad River.
Winters in Asheville can be quite cold with temperatures from around 30 to 50 degrees Fahrenheit, with occasional snowfall. With that being said, winter in Asheville can be quite magical.
Downtown Asheville shines with holiday lights and the Biltmore Estate hosts its famous Christmas celebration, drawing visitors despite the chill.