Road Trip from Charlotte, NC to New York
In the mood for an adventure with choices of spectacular nature or bustling cityscapes - ending at one of the most exciting cities in the world? If this has your ears swivelling, you should consider a road trip from Charlotte to New York.
The 640-mile road trip from Charlotte to New York takes around 11 hours to drive. Pick a route and discover Richmond, Washington, Baltimore and Philadelphia, or the famous Blue Ridge Parkway, the Great Smoky Mountains and Shenandoah National Park.
If this impressive journey gets your motor running, keep reading to get a comprehensive take on all the practicalities of this adventure of a lifetime, including our best route options, the best places to stop, amazing things to see and when to visit.
How far is New York from Charlotte, and how long will the road trip take?
Comparison of road trip routes between Charlotte, NC and New York

| Route | Distance | Driving Time |
| --- | --- | --- |
| The City Route | 640 miles | 11 hours |
| The Scenic Route | 810 miles | 15 hours 30 minutes |
Our suggested City Route covers 640 miles and takes 11 hours of driving, which doesn't account for any stops you might want to make on the way or detours you might like to take.
Alternatively, you can follow the Scenic Route for a road trip from Charlotte to New York. This route is 810 miles long and takes around 15 hours and 30 minutes to drive.
You will be driving mostly on the interstates on the City Route, which means that the drive will be fairly straightforward. However, visiting so many iconic cities will mean that you might encounter some traffic, especially during rush hour and weekends.
The Scenic Route is a longer drive, but you will get to enjoy driving on the Blue Ridge Parkway, lovingly nicknamed "America's favorite drive". You can expect winding roads, especially as you approach the parkway.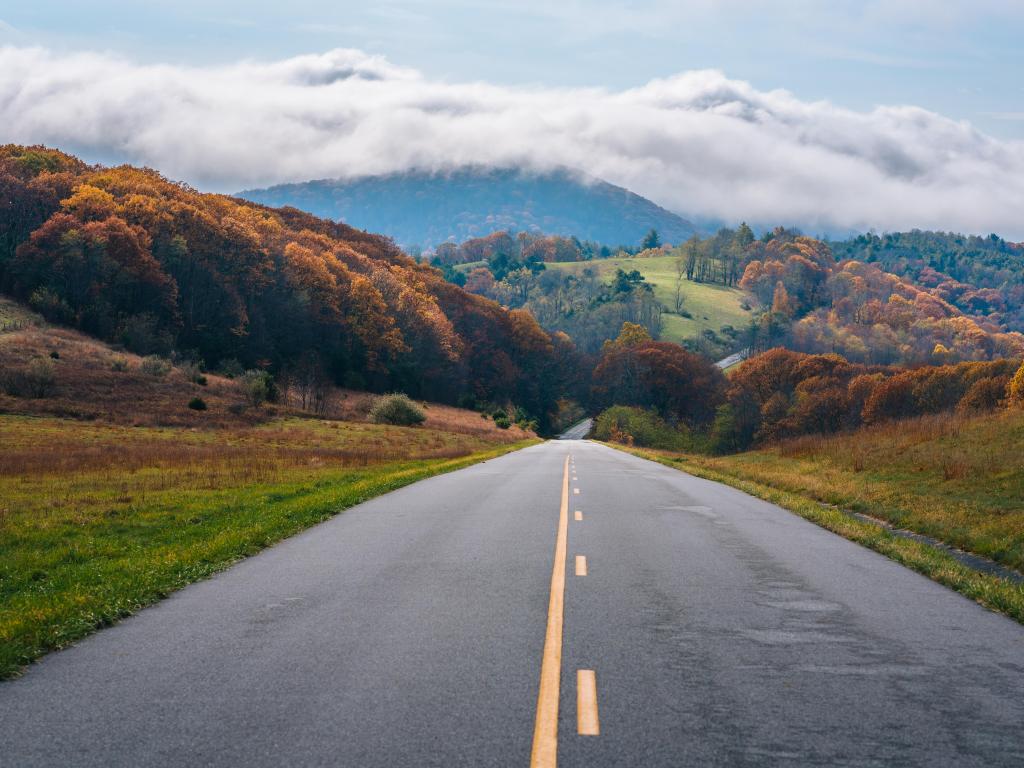 Best road trip route from Charlotte to New York
There really is no best route from Charlotte to New York, but have a think about what you want from your journey; do you want a straight drive on well-maintained highways and stop-offs at big towns and cities with a smattering of nature in between? Then the city route could be ideal.
The road trip from Charlotte to New York following our city-centric route takes you through six different states, with stop-offs at major cities. As such, this more urban adventure presents a wealth of activities to suit everyone, and of course, the capital city to top it off.
The Scenic Route, on the other hand, is more off the beaten track. You'll find relatively unknown towns and cities waiting to be discovered. This route is ideal if you plan for a more leisurely drive, and are keen to explore the breathtaking state parks, as well as the legendary Blue Ridge Parkway.
If you want the best of both worlds, as these routes are so different from one another, you can follow one on your way to New York and one on the way back!
The City Route
Head north out of Charlotte onto Interstate 85 (I-85), driving towards Lexington, where you can make a detour to Uwharrie National Forest and Morrow Mountain State Park.
Continue on the interstate and drive through Greensboro and head towards Durham. Here, you can make a detour to visit Raleigh.
Otherwise, keep on the interstate and drive across Lake Gaston into Virginia. I-95 will take you through Richmond and Fredericksburg, where you can make a detour to Shenandoah National Park.
The interstate will then take you through Washington DC, Baltimore and Philadelphia before you reach your destination in New York City.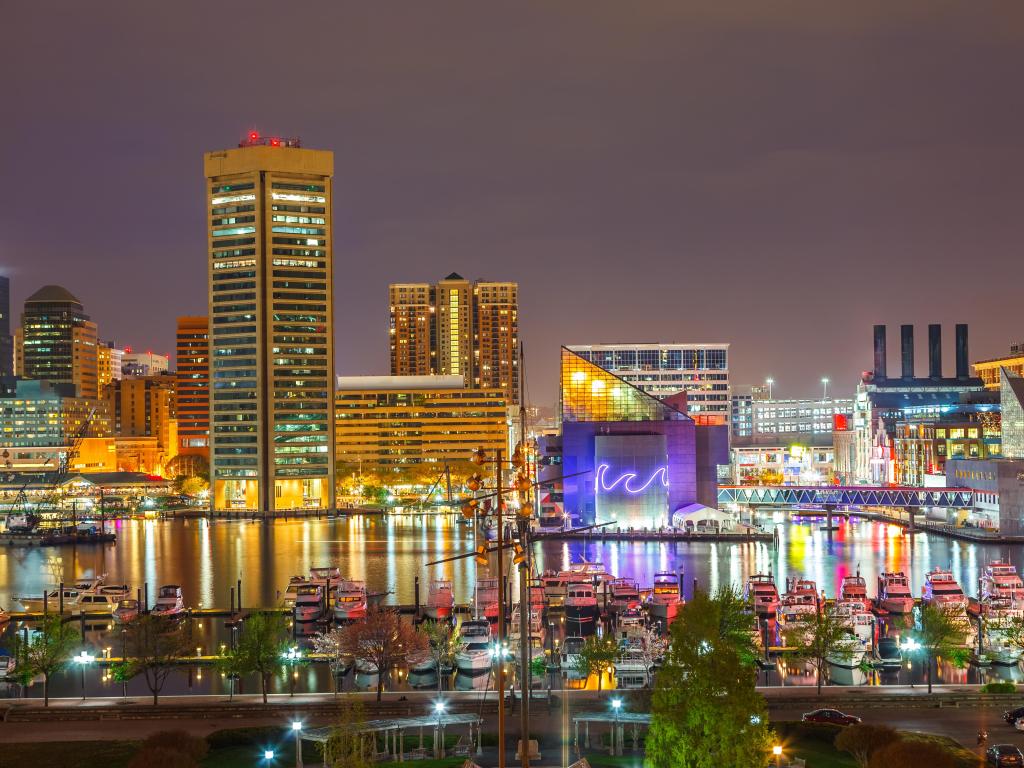 The Scenic Route
From Charlotte, head west this time on I-85 South towards Gastonia. Keep on the highway and drive past Green River Game Lands and towards Lake Lure.
Head towards I-40, keeping Pisgah National Forest on your left and follow the signs for Blowing Rock, where you will get on the Blue Ridge Parkway.
Follow this scenic parkway past Stone Mountain State Park and head towards Fancy Gap to get back on the interstate.
The route will then take you through Roanoke and the Blue Ridge Mountains towards Shenandoah National Park.
The interstate will then take you through Winchester past Micheaux and Tuscarora State Forests. Drive past Hersey and Allentown to reach New York City.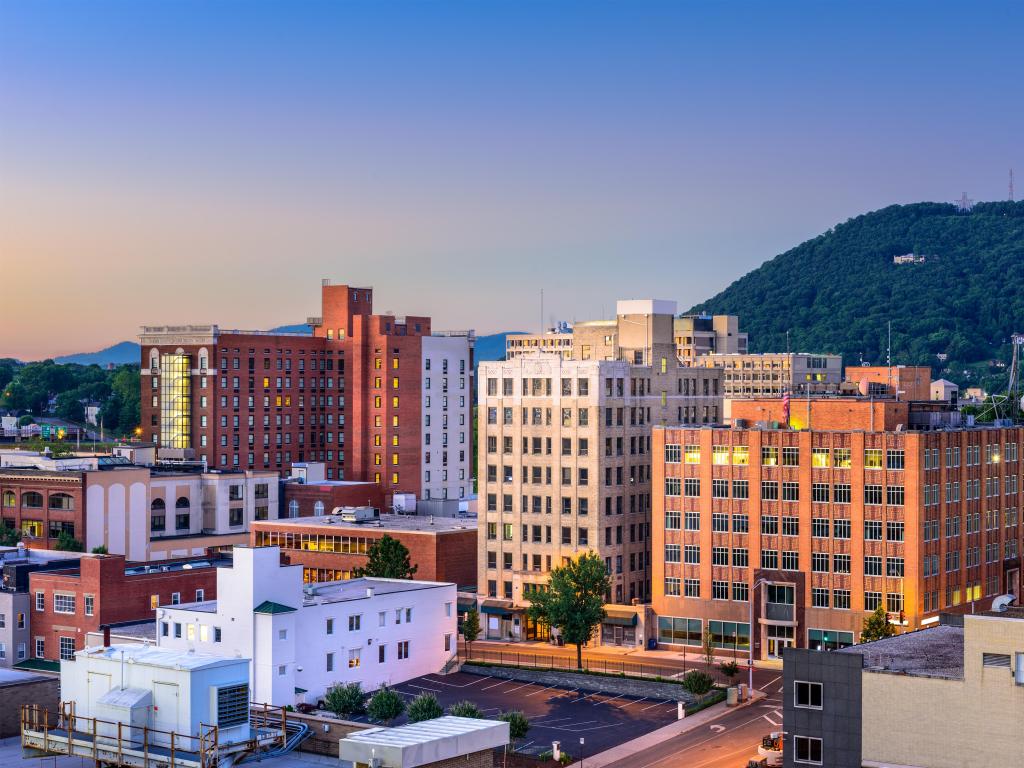 Best places to stop between Charlotte and New York
You should stop for at least one night, preferably two, in order to make the most of this epic journey from Charlotte to New York, regardless of the route.
There are many places you can stopover on each route, so below we have listed some of the best to consider:
Take in the famous Washington DC
The iconic capital of the United States sits conveniently just over four hours from New York on the City Route, which makes it a great place to stop and explore. You will definitely want to explore the historic landmarks and attractions of this fascinating city during your stay.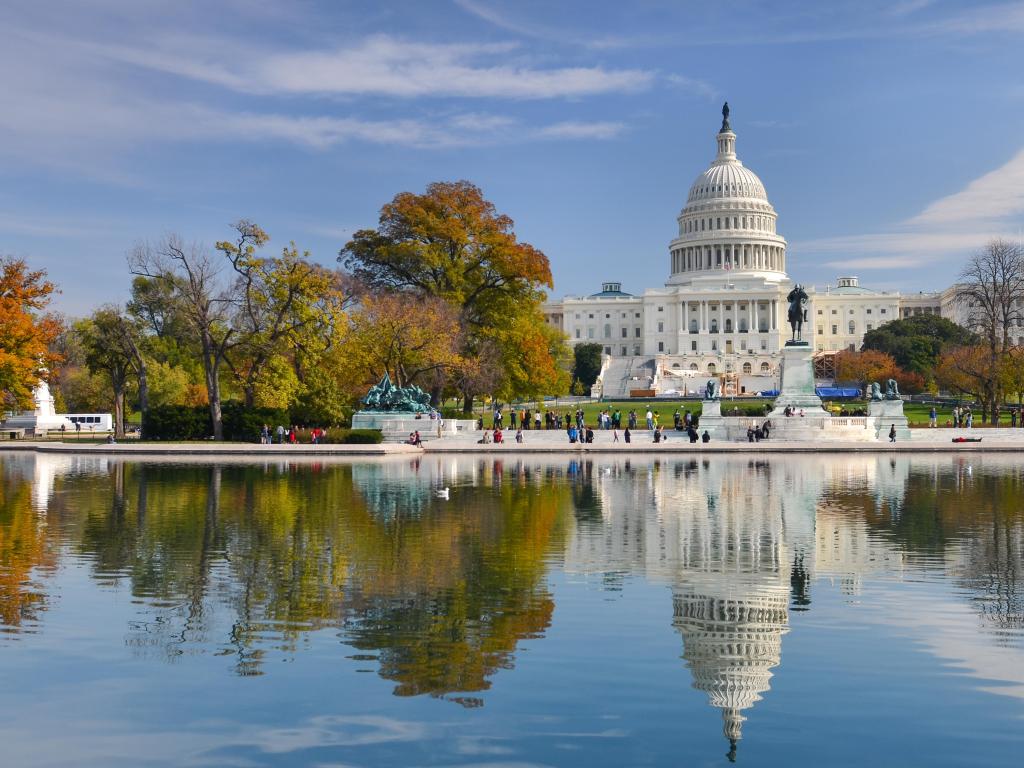 While in Washington DC, a stay at the Lyle DC hotel would be ideal. Not only stylish and with the usual hotel facilities, but many of its rooms are also equipped with a fully functioning kitchenette for added convenience.
When you aren't busy sampling some wine, you can easily access many of the city's iconic landmarks on foot, as this property boasts a stellar location. The famous Dupont Circle is a short walk from the hotel and The White House and National Mall are a short distance away.
While at the National Mall, a mile walk takes you to the Washington Monument. This landmark is the famous obelisk-shaped building commemorating George Washington.
After a rewarding day taking in all the famous historic sights in, you can head back to the hotel and enjoy a delicious meal at the onsite restaurant or participate in the hotel's fabulous complimentary wine tour in the evening.
Enjoy the old-world charm in Winchester
If driving the Scenic Route, you will reach the charming city of Winchester after driving on the Blue Ridge Parkway. This quaint city is located 5 hours from New York, which makes it a great stopover option before you find yourself in the never-ending movement of the Big Apple.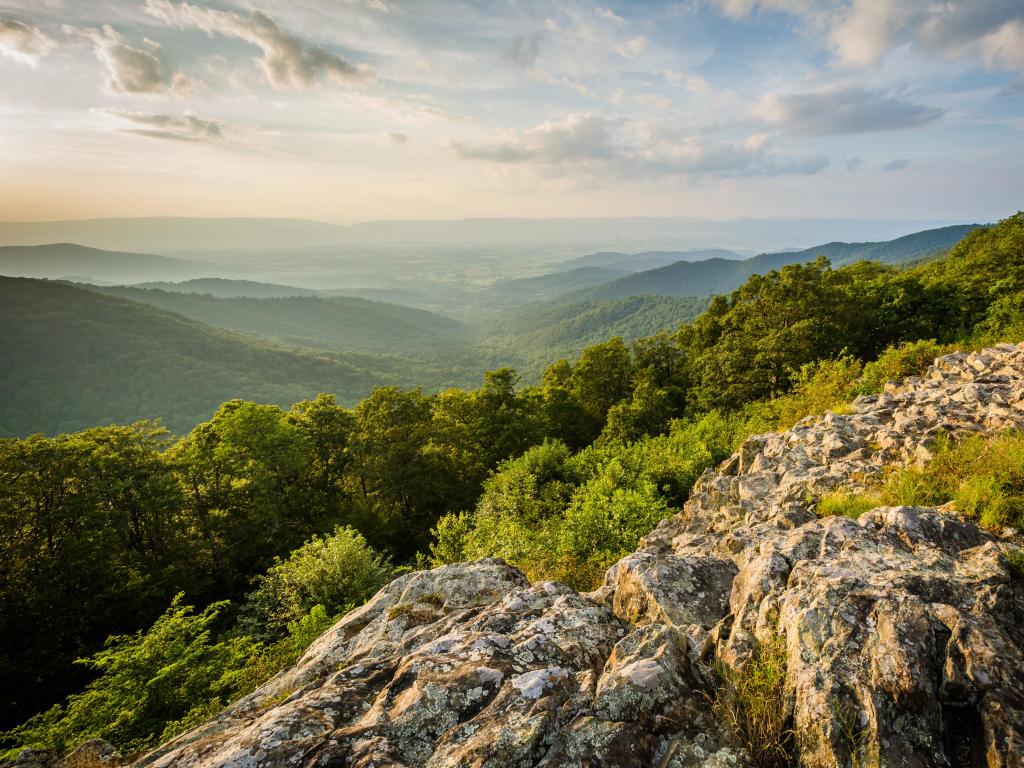 Winchester is a hidden gem but that's part of its charm. It's a city with a calm and relaxing vibe to counteract the wild open vistas you've visited so far, and a perfect stop to take a breath and unwind.
A beautiful accommodation option here is The George Washington - A Wyndham Grand Hotel. With beautiful decor and rooms brimming with old-world charm, as opposed to a strictly contemporary style, the hotel will easily become your home away from home.
The hotel is within walking distance of Glen Burnie Historic House and Gardens, which you can explore for a beautiful day out in the city. Otherwise, head to the Old Town, where you will find impressive shops and independent restaurants that serve delicious food.
If you would like to relax in the comfort of your own hotel instead, you can return to the hotel and get a massage treatment and have a dip in its fabulous hot tub to unwind before you head to the restaurant on the property for a well-deserved meal.
Where to stay when you reach New York
You've finally made it and are in the Big Apple! Take a look at Park Lane New York as a stay-over option. You'll walk out of reception greeted by Central Park. Radio City Music Hall and the Rockefeller Center, all within a 10-minute walk.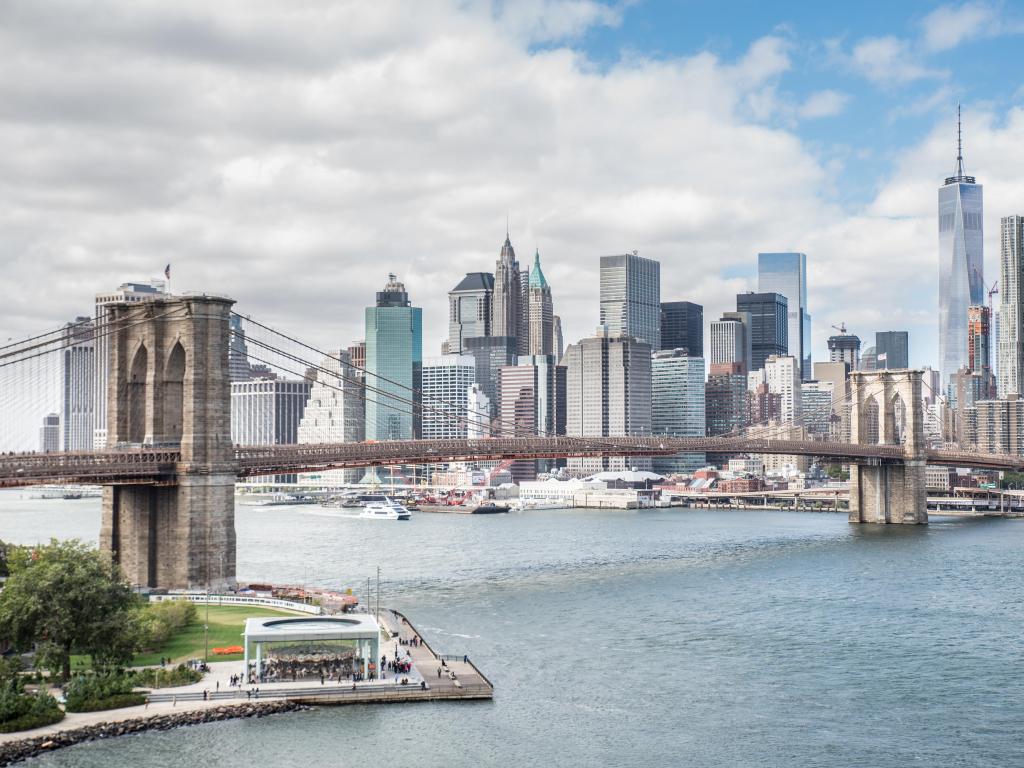 While space in NYC is scarce, it's not the case with Park Lane. Spacious rooms ensure you'll get some much-needed quality sleep in a luscious environment, after a day soaking up the sights of New York.
You will also get to enjoy stunning views of the world-famous Central Park and New York's fabled skyline from your hotel room.
Things to see on a road trip from Charlotte to New York
There are so many sights and attractions between Charlotte and New York that the decision on where to stop can be overwhelming. So below we have listed those places we think are worth your time: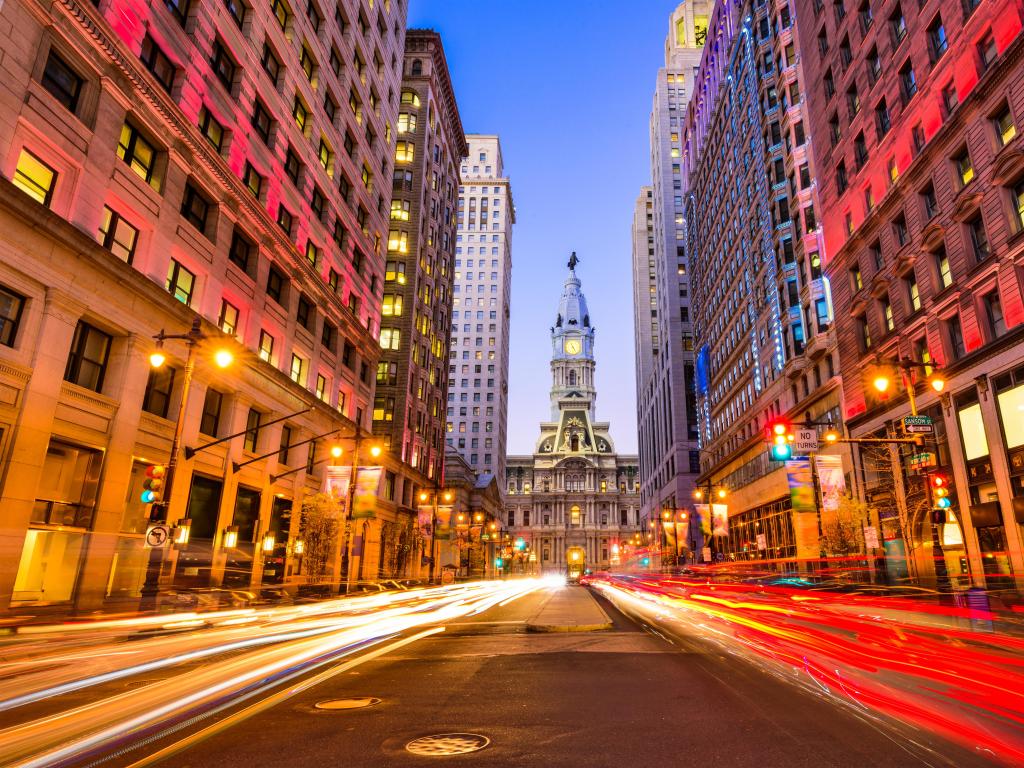 The City Route
Greensboro, North Carolina - Known as "Tournament Town" for its athletic past, Greensboro is home to many courts, stadiums, pools and fields, which makes it a perfect stop for the sports lover.
Durham, North Carolina - Home to Duke University, Durham is also known for the Museum of Life and Science, Nasher Museum of Art and the stunning Sarah P. Duke Gardens.
Virginia Museum of Fine Arts - With a vast collection of art spanning over 5,000 years from across the globe, this is worth a stop in Richmond, Virginia.
American Civil War Museum - The award-winning American Civil War Museum in Richmond has a collection of hand weapons, uniforms, and cannons. Located Downtown, it's easy to access and offers an insightful look into the Civil War.
Intimidator 305 - Only for the brave! This daring rollercoaster is located in Doswell, Virginia and is named after the late NASCAR driver Dale "The Intimidator" Earnhardt.
National Mall - At the National Mall you can visit both the Lincoln Memorial and the Washington Monument at the same time.
Government Buildings of Washington DC - These world-famous iconic buildings include The Pentagon and White House and are both in the capital city.
Baltimore, Maryland - Located on a seaport, Baltimore is full of interesting sights including Edgar Allan Poe's house and Babe Ruth's birthplace. Both are now museums.
Philadelphia, Pennsylvania - Snag a photo at Philadelphia's famous 'Love' statue while indulging in an authentic Philly Cheese Steak. This bustling city is home to Independence National Historical Park, Peabody Library, The Rocky Steps and the Liberty Bell.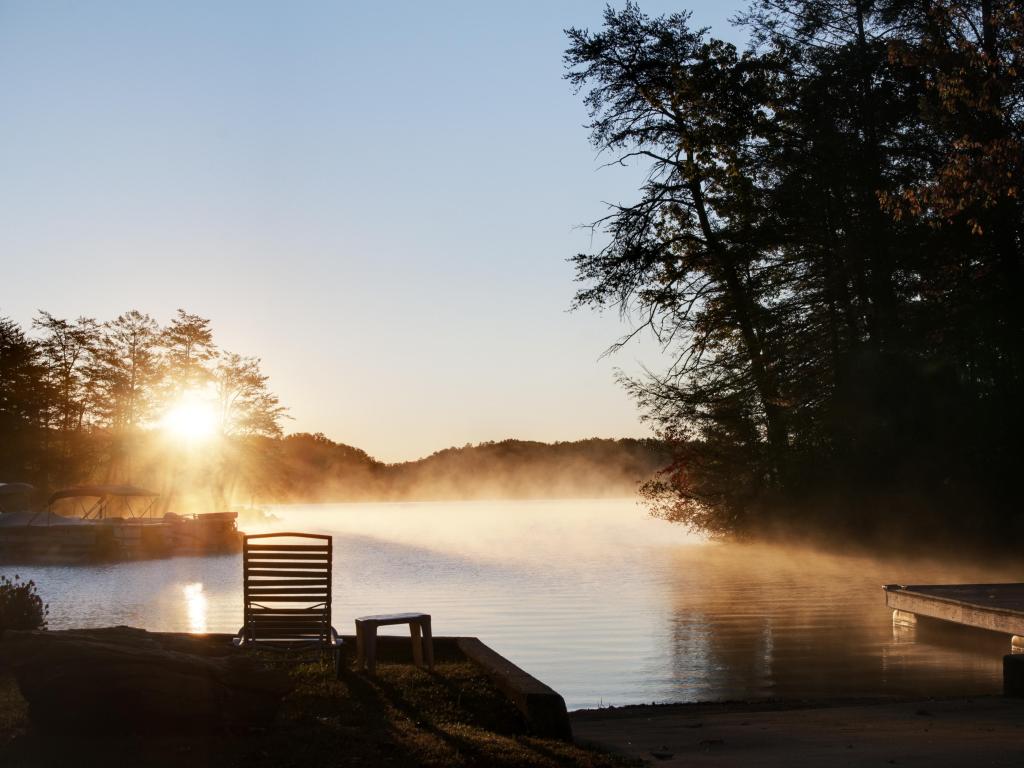 The Scenic Route
Lake Lure, North Carolina - Nestled in the foothills of the Blue Ridge Mountains, Lake Lure is a romantic, picturesque spot. Talking of romance, it was the location for the famous Dirty Dancing movie.
Great Smoky Mountains National Park - One of the most gorgeous national parks in the country, the Great Smoky Mountains are a short detour from the route, but well worth visiting with its breathtaking views and opportunities for amazing photography.
Blue Ridge Parkway - This legendary parkway is known as "America's favorite drive" and aptly so, as it is one of the most scenic drives you can take in Northern America.
Blowing Rock - Located on the Blue Ridge Parkway, Blowing Rock is a charming town that is a great place to take a break. You can visit Moses H. Cone Memorial Park and Blowing Rock Art & History Museum.
Fort Chiswell Animal Park - You can take a safari tour (no reservations are required) here to see camels, zebras and giraffes.
Frontier Culture Museum - Visit this museum to go back in time to the 17th and 18th centuries. Discover the story of the frontier and how immigrants came to the USA searching for a new life.
Shenandoah National Park - This beautiful national park is located just as you leave the Blue Ridge Parkway, giving you the opportunity to expand on your scenic experience. You will need an Old Rag Day-Use Ticket if you are planning to visit the Old Rag Mountain. Please check the national park's website for details.
Natural Bridge State Park - This limestone gorge carved out by Cedar Creek is home to the one and only natural white marble arch in North America!
Luray Caverns, Virginia - Adorned with geographical wonders 4,000,000 centuries in the making, walking through the Luray Caverns is an otherworldly experience.
National War Museum, Harrisburg - Brush up on your Civil War knowledge. Here you'll find documents, photographs, and other fascinating and educational artifacts.
Mister Ed's Elephant Museum & Candy Emporium - a quirky roadside attraction for families or your inner child, you will find a myriad of sweet treats and elephant-themed attractions here.
Hershey's Chocolate World - A theme park for anyone with a sweet tooth. Enjoy sweet treats and even create your own Hershey bar.
AACA Museum - The AACA Museum exhibits vintage vehicles from the 1890s to the 1980s. Not just for car enthusiasts, the museum offers an insight into history too.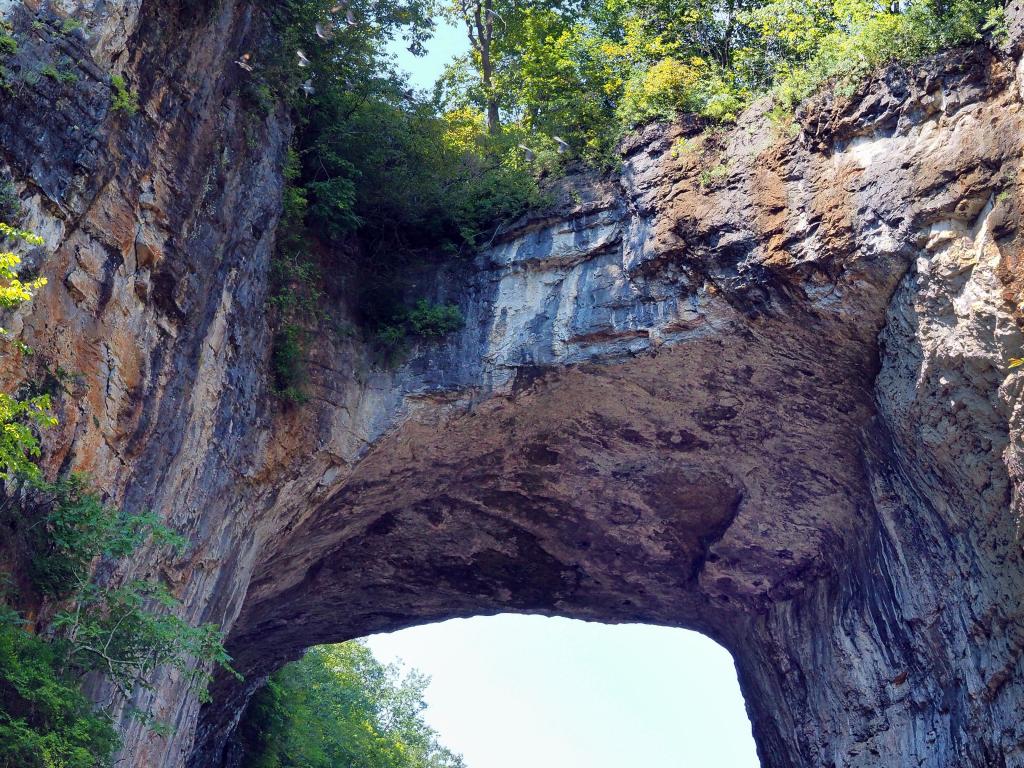 Best time to go on a road trip from Charlotte to New York
Known as the city that never sleeps, New York is busy throughout the year. That said, June to August and Thanksgiving through to New Year are peak times.
New York is hot in summer, especially between June and August. It can reach as high as 84 degrees Fahrenheit and generally won't fall below 64 degrees Fahrenheit. Alongside the humidity, it may be too much if you don't like the heat as well as the fact it gets busy at this time
With the summer months comes a wealth of outdoor activities and less chance of rain, which brings many tourists to town. This means that the hotel prices will be steep, and the attractions crowded.
Christmas in New York is on the bucket list of many. For good reason, the Rockefeller tree goes up and the lights are magical. However, with that comes increased demand, so costs rise.
If you are planning a visit during the festive time, keep in mind that New York winters are cold, ranging in general between 0 and 38 degrees Fahrenheit.
In many ways, spring and fall are the best times to visit New York. Hotel prices are cheaper, and the temperature isn't extreme. You'll still absorb the hustle and bustle without it being too overwhelming.
New York hosts many festivals and major events. The likelihood is you'll be there during one. However, in particular, the Macy's Thanksgiving Day Parade on Thanksgiving attracts around 3.5 million spectators, so it will be a sight to see if you are visiting during this time.