Road Trip from Charlotte to New Orleans
If you like epic journeys that incorporate the splendor of nature with cultural and historic attractions, then you should consider this road trip from Charlotte to New Orleans. On your way, you will pass through rugged mountains, stunning beaches and iconic cities. And let's not forget the mesmerizing creole charm of "the Big Easy" that awaits you at your destination.
The 825-mile road trip from Charlotte to New Orleans takes 13 hours and 45 minutes. Key stops include Atlanta, Dillard, Montgomery, Mobile, the Blue Ridge Mountains, Pisgah, Nantahala and Talladega National Forests, Toccoa Falls and Stone Mountain Park.
Read on to discover the myriad of amazing sights and attractions on the way from Charlotte to New Orleans, including where to stay and the best time to travel.
How far is New Orleans from Charlotte, and how long will the road trip take?
Comparison of road trip route options between Charlotte and New Orleans

| Route | Distance | Driving Time |
| --- | --- | --- |
| The Western Route | 825 miles | 13 hours 45 minutes |
| The Eastern Route | 915 miles | 16 hours 10 minutes |
The road trip from Charlotte to New Orleans will take you 13 hours and 45 minutes to drive nonstop, covering 825 miles without accounting for any detours you might want to take. You will drive through some of the most gorgeous national forests on this route.
There is another route that will take you towards the shores of the Atlantic Ocean in Savannah before taking you inland, covering 915 miles in 16 hours and 10 minutes without any stops.
Both of these routes will take you through different landmarks and attractions, so we suggest you take one on your way to The Crescent City and the other one on the way back.
You can complete this journey in a day with two drivers, but that would mean missing out on most of the attractions. The best way to enjoy this trip is to put aside at least 3 days to enjoy it to the fullest.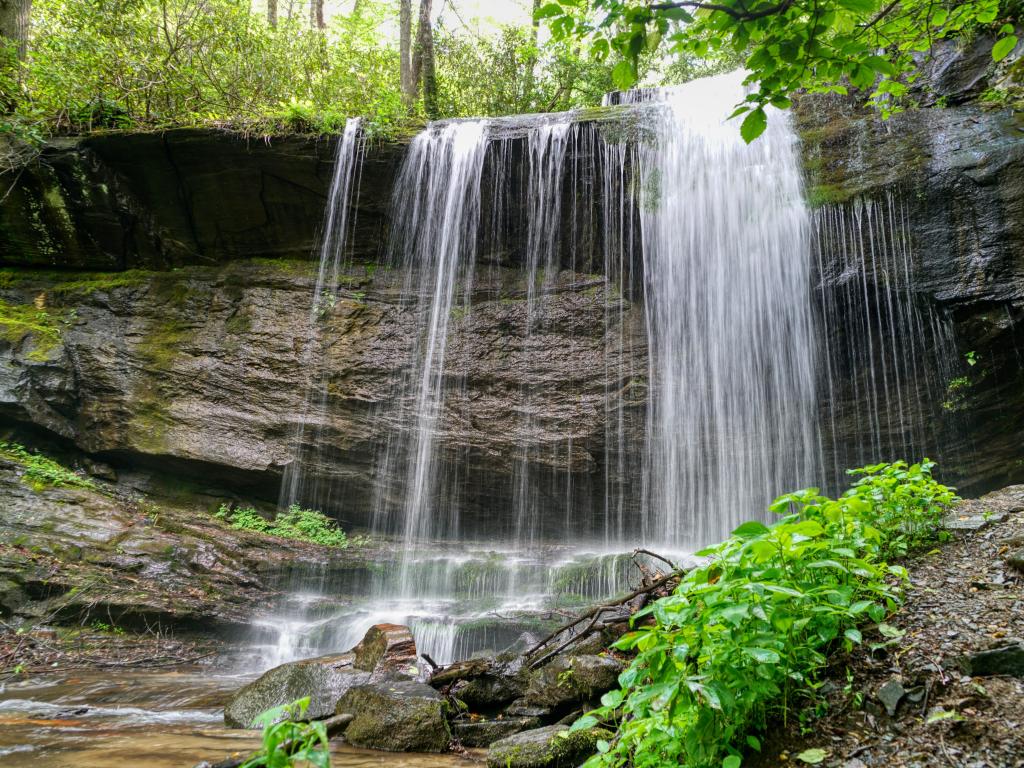 Best road trip route from Charlotte to New Orleans
The best road trip route will depend on what you would like to see on your adventure from Charlotte to New Orleans as there are a few fantastic options. Both of our suggested routes will take you through memorable sights and fantastic cities before you reach your destination.
The Western Route follows interstates and main highways while taking you through the emerald-green landscapes of North Carolina, Georgia and Alabama before you make your way into Louisiana.
Similarly, the drive on the Eastern Route will take place on highways and interstates, so it is just an easy drive as the other option. You will briefly cross Northern Florida on this route, which will give you the opportunity to visit some of its famous beaches.
Whichever route you choose, you will have many opportunities to make fantastic detours in this adventure to make the most of your time.
How to drive from Charlotte to New Orleans
The map above shows our suggestions for the best road trip routes between Charlotte and New Orleans. Keep reading for detailed descriptions of both routes, where to stay on either, and the best things to do on the way.
The Western Route
Leave Charlotte and follow Interstate 85 (I-85) until you reach Exit 10B, which will take you onto US Highway 74. Follow this highway towards Dillsboro, where you will take Exit 81 for Highway 23, heading south.
You can make a detour to the Great Smoky Mountains National Park here by continuing on Highway 74. Otherwise cross into Georgia and drive to Dillard on Highway 23, where you can stop and take in the beauty of nature and the views of the Blue Ridge Mountains.
Drive from Dillard to Atlanta on I-85 South. Take the opportunity to spend the night in Atlanta so you can rest after so many hours of driving. After your visit to this dynamic city, travel on I-85 to Montgomery.
Follow I-65 out of the city, which will take you directly to Mobile. Switch to I-10 as you leave this city. If you have time, you can make a detour to De Soto National Forest past St. Martin by following MS-15.
Otherwise, keep on the interstate and cross from Mississippi to Louisiana, driving past Biloxi and Gulfport. I-10 will take you across Lake Pontchartrain and into the heart of New Orleans.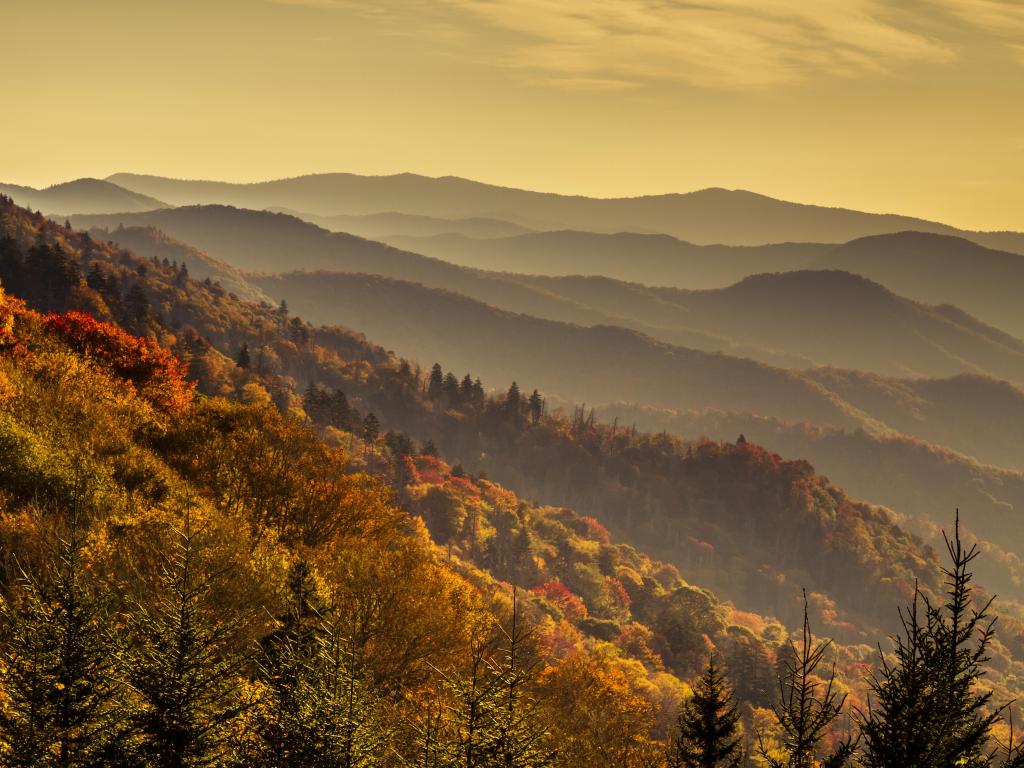 The Eastern Route
Start your journey in Charlotte via I-77, heading south. The interstate will take you to the outskirts of Columbia, where you can make a detour if you are not pressed for time.
If not making the detour, take Exit 5 and follow SC-48 briefly to visit Congaree National Park. Turn right onto Highway 601 and then left onto SC-267 past Lake Marion.
Merge onto I-95 past Felderville and follow it until you reach Savannah. Take Exit 5 for Highway 17 to enter the city.
After leaving Savannah, take I-95 and then take a detour on Highway 82, westwards, to Okefenokee Swamp Park. If not making this detour, drive to Tallahassee via Highways 84 and 221, which will merge onto Highway 90 past Monticello.
Follow I-10 out of the city past Lake Talquin State Forest and cross into Florida from Georgia. Drive past Marianna, where you can visit the Florida Caverns State Park.
The interstate will take you past Blackwater River State Forest before you reach Pensacola. Keep following I-10 to Mobile and follow the same directions as the Western Route from there on.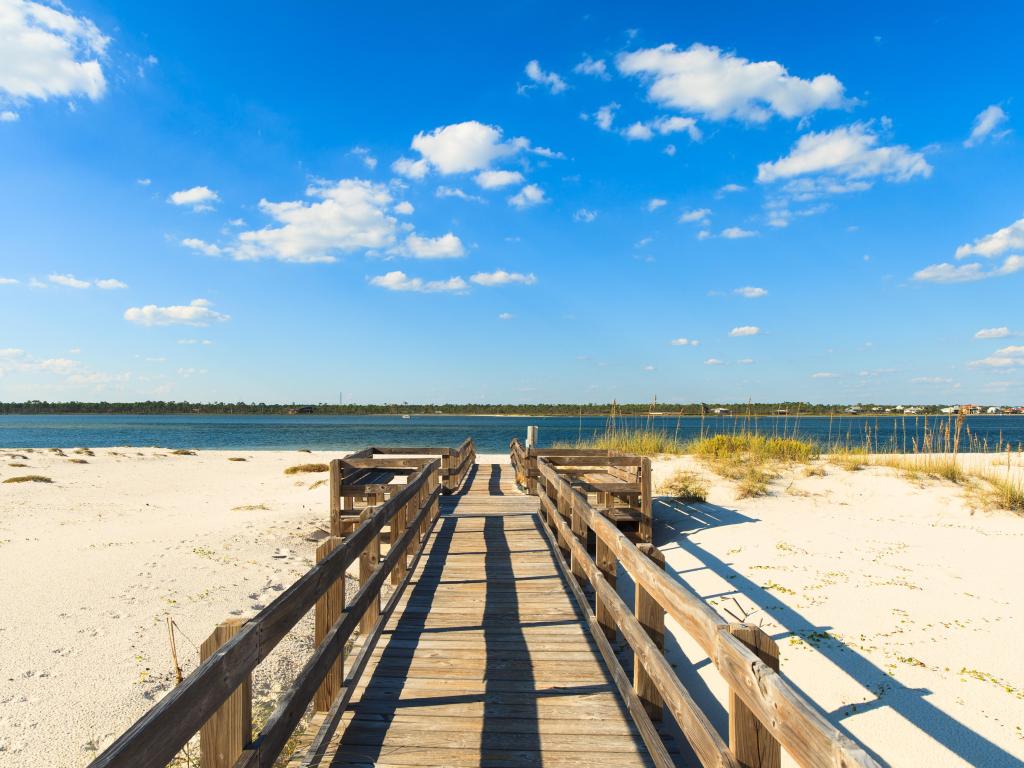 Best places to stop between Charlotte and New Orleans
With so many landmarks and attractions between Charlotte and New Orleans, you might want to extend your trip and make the most of your time, which means you will need to make several overnight stops.
There are many amazing places you can stop at and here are some of our utmost favorites:
Spend a day of fun in the heart of Atlanta
Located about 4 hours from Charlotte on the Western Route, Atlanta is a vibrant metropolis known for its rich history. Famous for its period architecture. museums and exuberant urban life, this city is a great option for an overnight stop.
In a city so big, you won't be short of accommodation choices, but the grand French Baroque-inspired St. Regis Atlanta is one of Atlanta's premier options. This hotel boasts beautifully decorated rooms and amazing amenities such as a 40,000-square-foot Pool Piazza to relax at.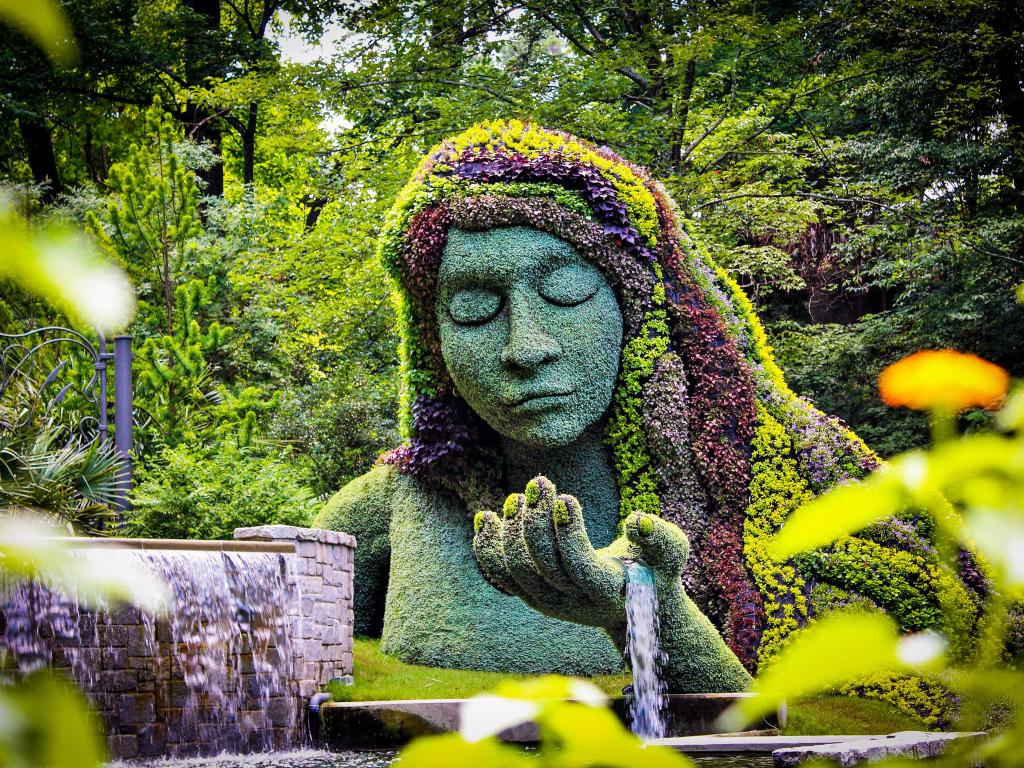 The hotel is located centrally in the affluent Buckhead neighborhood, where you can find some of the best shops and restaurants for a glamorous day out.
You will be located a short distance from the Atlanta History Center. The fantastic Atlanta Botanical Gardens in Piedmont Park and Zoo Atlanta are a short drive away for an entertaining day out.
After your exciting adventure in the city, you might want to relax and unwind. The hotel features a fabulous spa where you can treat yourself to a rejuvenating massage before heading to the on-site wine room or the popular Atlas Restaurant at your doorstep.
Travel back in time in Savannah
Savannah is located about 4 hours from Charlotte on the Eastern Route, which makes it a perfect overnight stop. This beautiful city is famous for its beautiful coasts overlooking the Atlantic Ocean and well-preserved architecture.
With its strategic location as a port city during the American Civil War, it isn't surprising that Savannah is a city brimming with historical heritage. Eliza Thompson House, Historic Inns of Savannah Collection is the perfect place to stay to experience this historic vibe firsthand.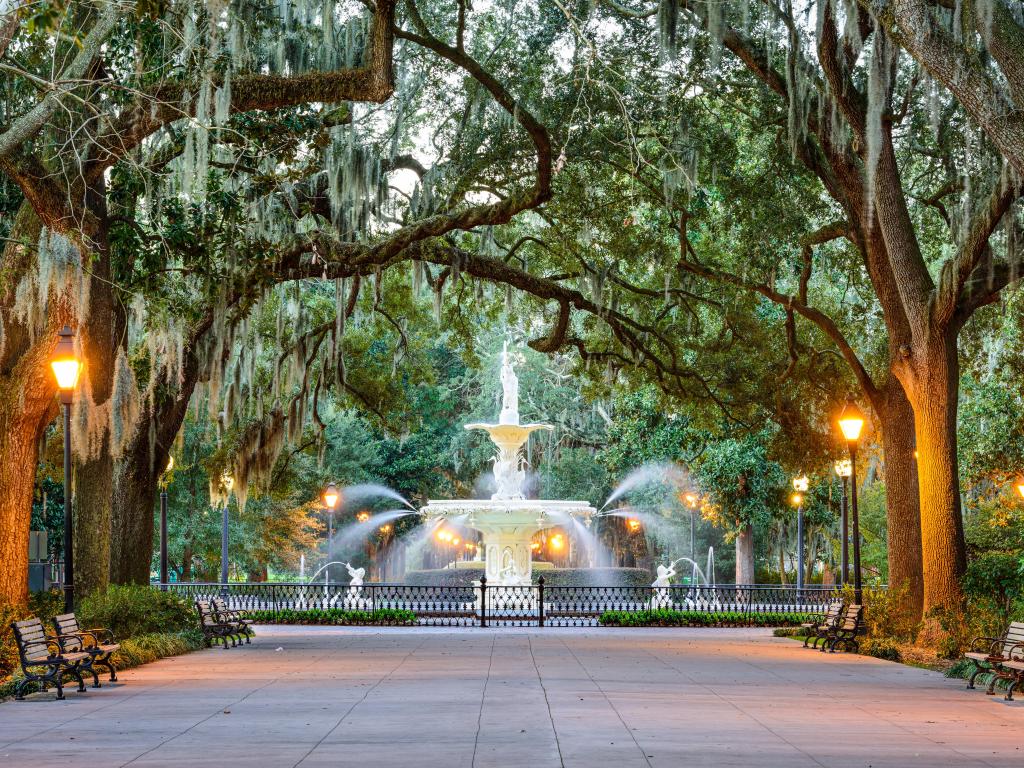 Located only a few blocks away from the iconic Forsyth Park, this hotel is also a short walking distance away from The Savannah History Museum and the 1920-era Lucas Theater for the Arts.
Nature lovers might want to head to the banks of the Savannah River after experiencing the rich historic side of the city, and take a stroll on the Riverwalk, before heading back to the hotel to enjoy the nightly reception featuring hors d'oeuvres with wine at the parlour.
Where to stay once you reach New Orleans
New Orleans' French Quarter is a must-visit for anybody whose path crosses New Orleans and, if you're in the area, the Roosevelt Hotel New Orleans will surely impress you during your stay. The Roosevelt's chic décor, spacious rooms and fabulous spa make this an obvious choice if you're looking to top off your road trip in style. The hotel's stellar location also means you will be within walking distance of most of the points of interest while exploring the city.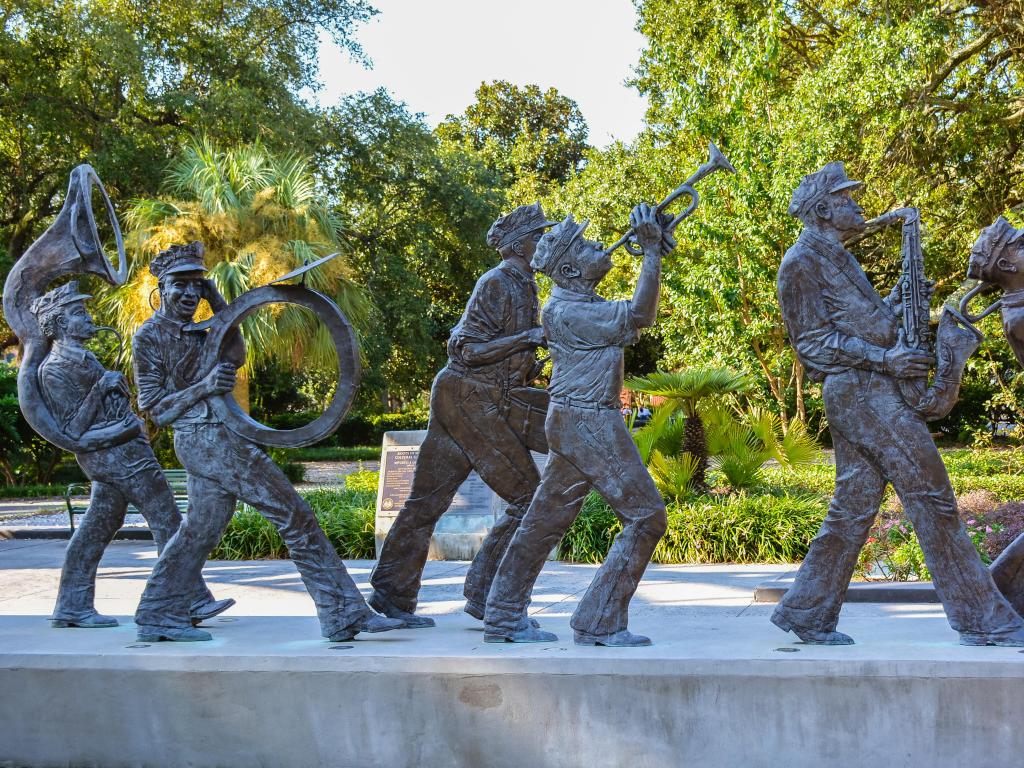 Located less than a 15-minute walk from the hotel, the French Quarter neighborhood is famous for its colorful nightlife, wrought-iron balconies and jazz clubs. And if you want to learn more about the musical history of the city, New Orleans Jazz Museum is also in the vicinity. If you're feeling particularly daring, you can also visit the New Orleans Historic Voodoo Museum!
Mississippi River divides the city in two and creates a scenic backdrop. While on your way back to the hotel, you can stop by the Woldenberg Park, and take a ride on Steamboat Natchez.
New Orleans is also well-known for its Creole cuisine and you will find many eateries on Bourbon Street. However, if you wish to enjoy a meal in the luxury of your own hotel, there are two restaurants where you can enjoy a relaxed meal on-site.
Things to see on a road trip from Charlotte to New Orleans
You will drive through many historic cities and awe-inspiring national landmarks on your way from Charlotte to New Orleans. Picking where to stop and what to see might be a hard decision for some, so here are our top suggestions to help you with your planning: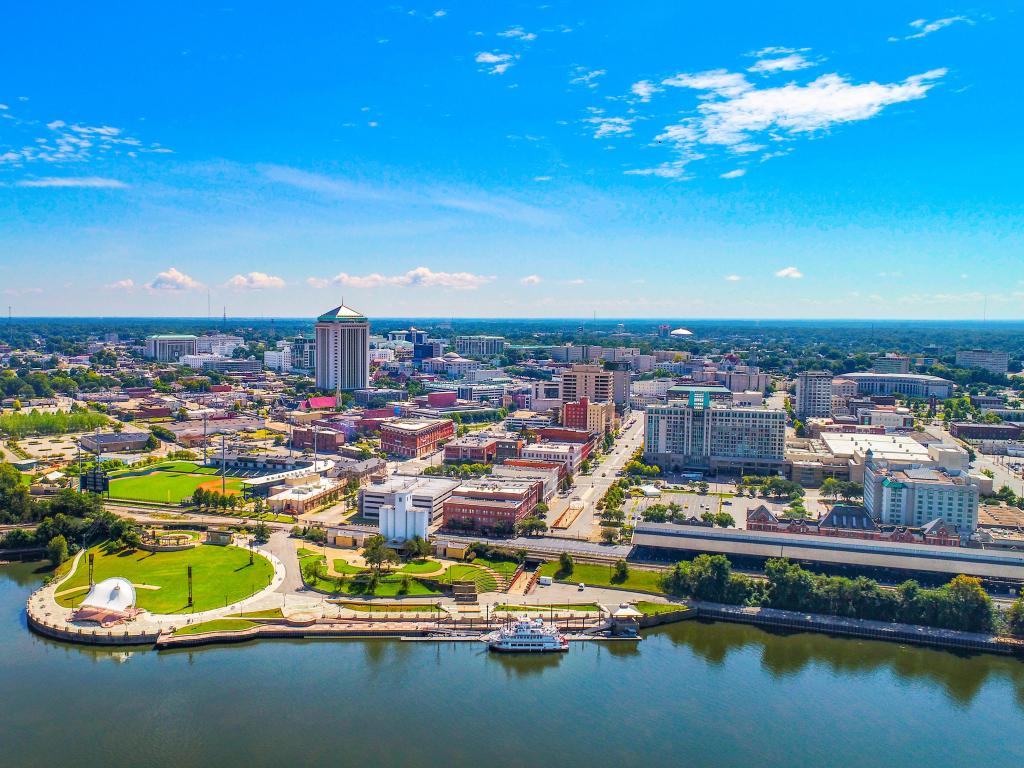 Western Route
Pisgah National Forest - Nestled in the Appalachian Mountains of North Carolina, this stunning forest features picturesque mountain peaks, rivers and waterfalls.
Great Smoky Mountains National Park - This park is located on the border between North Carolina and Tennessee, where you can experience one of America's oldest mountain ranges.
Nantahala National Forest - A must-visit for any nature lover, you can hike, climb, fish and camp here. The forest's name means "land of the noonday sun" in Cherokee, which is very fitting because the sun reaches the valley floor at midday.
Dillard - Sitting on the border between North Carolina and Georgia, Dillard is known for its historical architecture and scenic landscapes as it is located in the heart of the Blue Ridge Mountains.
Toccoa Falls - A short path leads to this waterfall, which is the tragic site of the earthen dam which broke. Despite its sad past, the waterfall is a reminder to look forward and keep going.
Kennesaw Mountain National Battlefield Park - This park includes three battlefield areas from the Civil War Era, showcasing the area's rich and cultural history.
Six Flags over Georgia - Adventure and fun await guests of all ages at this amusement park. You can ride thrilling rollercoasters or enjoy a family ride for a calmer experience.
Stone Mountain Park - This park, nestled in acres of natural beauty, is dubbed "Atlanta's Favorite Destination for Family Fun" due to its fantastic family-friendly attractions, such as scenic sky ride.
Atlanta - Known for its rich history, top attractions in this vibrant city include Atlanta Botanical Garden, Zoo Atlanta, Georgia Aquarium, and Martin Luther King Jr. National Historic Site.
Talladega National Forest - This scenic forest offers many recreational opportunities such as biking, hiking, horseback riding, nature viewing and water activities.
Flat Rock Park - A great place to stop by and stretch your legs, this park is a short detour away from the main route. You can take your time and have a scenic picnic to rest up before getting back on the road.
Montgomery - Considered by many the birthplace of civil rights, it is a city known for its historical monuments, but it also has several activities for the little ones like going to visit the zoo or even the cow-themed MOOseum.
General WK Wilson Jr. Bridge - Locally known as the "Dolly Parton Bridge", this scenic bridge crosses the Mobile-Tensaw River Delta.
Mobile - Mobile is a historic city with beautiful old homes, lovely squares, and a vibrant cultural scene. This city is also known for being the home of the oldest Mardi Gras celebrations in the country.
Gulf Shores - Gulf Shores has so much to offer visitors, from an abundance of natural activities to fresh-from-the-sea dining options to unbelievable beaches.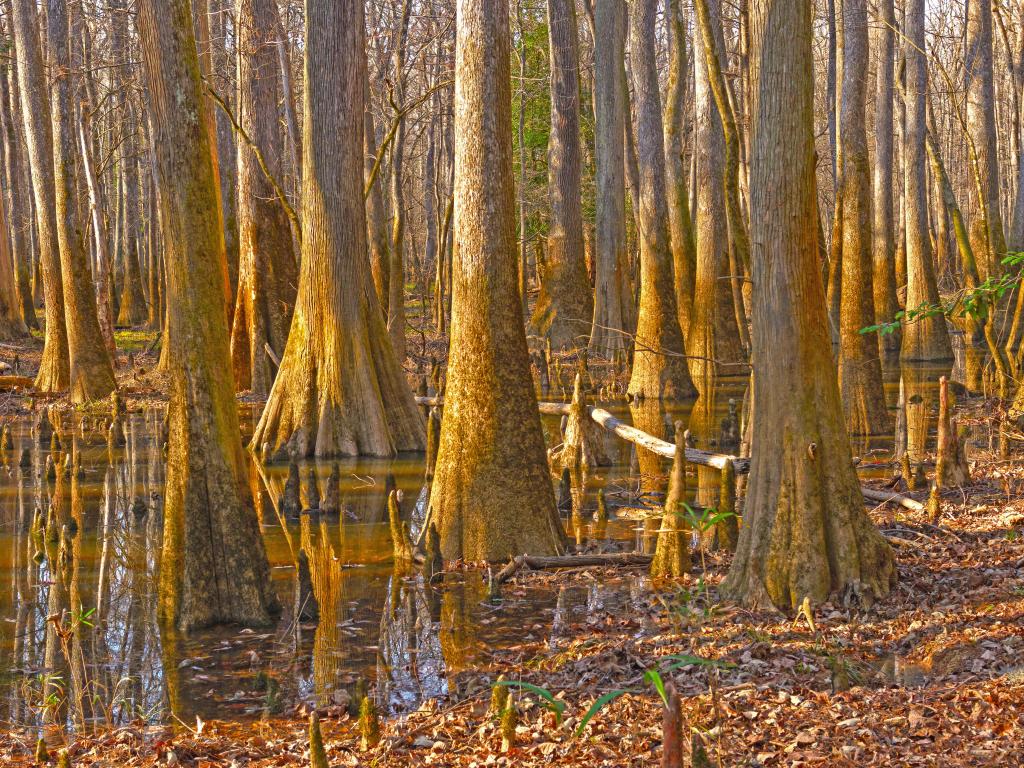 Eastern Route
Congaree National Park - This national park protects the oldest old-growth bottomland hardwood forest in the southeastern United States.
Riverbanks Zoo & Garden - Home to more than 2000 animals, this zoo located in Columbia is one of the nation's most awe-inspiring botanical gardens.
Cypress Wetlands - Located in South Carolina's Port Royal, you can take a quiet and tranquil stroll around the beautiful wetlands here.
Savannah - Savannah is a charming Southern escape where art, period architecture, trendy boutiques and haunted stories are all set under a veil of Spanish moss.
Wild Adventures - A zoological theme park located in Valdosta, Wild Adventures also is home to a fantastic water park and an animal park.
The Big Oak - An interesting stop in Thomasville, The Big Oak is a live oak that dates back to about 1680. This tree is one of the largest of its kind.
Tallahassee - Tallahassee is located on Florida's northern panhandle and is known for its abundance of parks and green spaces that offer endless opportunities for hiking, skating, fishing, and rowing.
Florida Caverns State Park - You can visit this large cave system and take guided tours of its magnificent caverns. There is also a campground located nearby.
Wakulla River Park - Located in St. Marks in Florida, this is a little park that provides a perfect spot for a picnic by the river.
Pensacola - Surrounded by 50-plus miles of coastline which includes the emerald-green Gulf of Mexico waters and crystal-clear bay areas. This makes Pensacola the perfect combination of a relaxed beach town and a bustling metropolitan center.
Uncle Sandy's Macaw Bird Park - A non-profit bird sanctuary in Pensacola, this park is home to exotic birds that couldn't stay with their previous companions for a variety of reasons.
Okefenokee Swamp Park - Home to the Okefenokee National Wildlife Refuge – established to preserve 402,000 acres of habitat that includes not only the bog with its tea-coloured water but lakes and cypress forests.
Blackwater River State Forest - Perfect spot for any outdoor enthusiast, many of the fantastic activities in this Florida forest are centered around its namesake waterway.
Alligator Alley - This Summerdale attraction in Alabama is an alligator farm, where you can take a guided tour and safely view these magnificent creatures from a distance.
Bellingrath Gardens and Home - Bellingrath Gardens and Home, a 65-acre estate garden and historic home on Fowl River in south Mobile County, offers blooms and beauty every day of the year.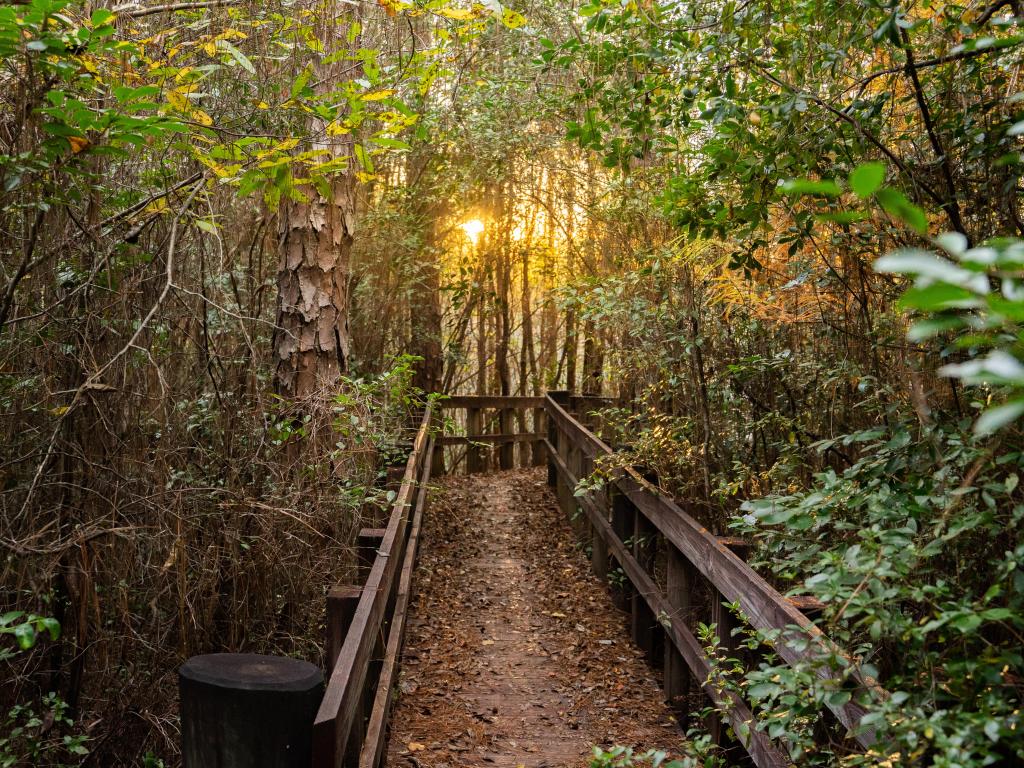 Best time to go on a road trip from Charlotte to New Orleans
This road trip can be taken any time of the year; however, it should be noted that in the summer, due to the high temperatures, it can be uncomfortable to visit some of the attractions on the way and at the destination.
As summer sets in, tourists flee from the heat and humidity, leaving behind a trail of outstanding deals on hotel rooms. Average high temperatures hover in the steamy low 90 degrees Fahrenheit, making it somewhat uncomfortable for foot tours.
Winter marks a sweet spot in New Orleans tourism. The city has had time to cool off and the springtime festivals haven't started yet. This is also a good time to save, since the winter attracts fewer tourists, meaning more bargain hotel rates.
The best time to visit New Orleans is from February to May when the weather is relatively cooler with temperatures around 75 degrees Fahrenheit.
If you are visiting on these dates, you will be able to marvel at the Mardi Gras Parade, which takes place on the Tuesday before Lent, 47 days before Easter. Hotel prices will be higher but if you want a unique experience, there is no better time to visit New Orleans!