Road Trip from Cleveland to Orlando
For an incredible adventure taking you from the Great Lakes in the north to the Florida coast in the south, the road trip from Cleveland to Orlando is a journey of amazing contrasts. Discover great cities, beautiful landscapes and the epic Appalachians on this unforgettable ride.
The 1,240-mile road trip from Cleveland to Orlando takes around 20 hours to drive. Key stops include Nashville, Atlanta, Columbus, Pittsburgh, Savannah as well as Daytona Beach, Great Smoky Mountains National Park, and Shenandoah National Park.
To help you make the most of this great journey, we've set out the best routes and places to stop overnight, our favorite things to do and the best time of year to make the trip from Cleveland to Orlando.
How far is Orlando from Cleveland, and how long will the road trip take?
Comparison of road trip routes between Cleveland and Orlando

| Route | Distance | Driving Time |
| --- | --- | --- |
| The Western Route | 1,444 miles | 22 hours |
| The Eastern Route | 1,240 miles | 20 hours |
There are several different ways to embark on the trip from Cleveland to Orlando. The quickest of the routes we're going to recommend spans a distance of 1,240 miles and will take 20 hours to drive without stopping.
A slightly longer route, heading further west, covers a distance of 1,444 miles and takes close to 22 hours to drive non-stop. There are also several detours you can add to this trip, which will of course add more miles and time to your journey.
A trip of this length simply cannot be completed in a single day. We'd recommend spending between five and seven days to drive between the two cities, allowing you to spend some time at your overnight stops to explore and enjoy the surrounding landscape.
Best road trip route from Cleveland to Orlando
The straightforward Western Route is slightly longer but does take you through a number of major cities, with manageable drives in between that take you through the varied and changing countryside.
This route really showcases the difference between the north and south of the US, giving you the opportunities to take in the history, musical legacies and stunning parks along the way. You'll pass through Nashville and Atlanta and can visit the Great Smoky Mountains National Park.
In contrast, the Eastern Route strikes a perfect balance between city stops and stunning mountain views. With fewer cities in the north section of this trip, this route is ideal if you like exploring smaller towns along the way.
If you decide to follow the Eastern Route, you'll also have the option to add a much longer detour on the Blue Ridge Parkway.
You'll likely need a couple of extra days to make the most of this scenic detour, but you'll get beautiful views, hiking trails, rugged hillsides, sweeping forests and spectacular waterfalls in exchange.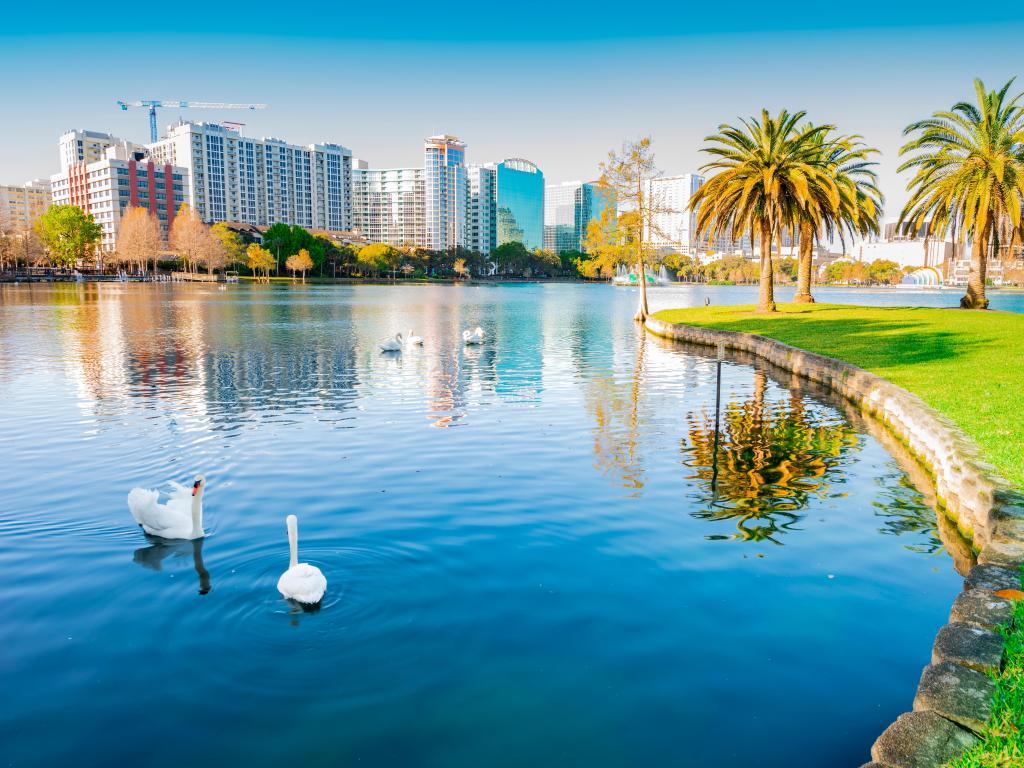 How to drive from Cleveland to Ohio