Road Trip from Houston to California
Are you looking for a road trip across the Southern USA that allows you to immerse yourself in fabulous metropolises with rich culture and history, as well as visit some of the country's most iconic natural landscapes? Then the road trip from Houston in Texas to the sunny state of California is for you.
The 1,550-mile road trip from Houston to California takes 23 hours to drive. You can drive via El Paso, Coronado National Forest, Tucson, Phoenix and Palm Springs, or via Dallas, Santa Fe, Albuquerque, Grand Canyon and Yosemite National Park.
This is an epic road trip with lots of exciting landmarks, vibrant cities, historic towns and breathtakingly beautiful landscapes to visit along the way. Read on to find out what the best routes to travel are, what things there are to see and do along those routes, and the best places to stop overnight.
How far is California from Houston, and how long will the road trip take?
Comparison of road trip routes between Houston and California

| Route | Distance | Driving Time |
| --- | --- | --- |
| The Los Angeles Route | 1,550 miles | 23 hours |
| The San Francisco Route | 2,290 miles | 36 hours |
The road trip from Houston to California is 1,550 miles long and takes 23 hours to drive without stopping when traveling along the more direct Los Angeles Route.
Alternatively, you can choose the slightly more northerly San Francisco Route which is 2,290 miles long and takes 36 hours to drive non-stop.
With so much to experience and take in during this road trip of note, we recommend you reserve at least 8-9 days for this adventure, to allow enough time to enjoy the wonderful sights, cities, and landmarks along the way.
If you are ready for more adventure, here is our guide to the ultimate road trip in California:
READ MORE - Ultimate California Road Trip Itinerary
Best road trip route from Houston to California
Both of our routes include stops in vibrant cities and will allow you to visit some stunning national parks and forests or to admire desert and mountain landscapes. Which route you choose depends on what you'd like to see and how much time you have.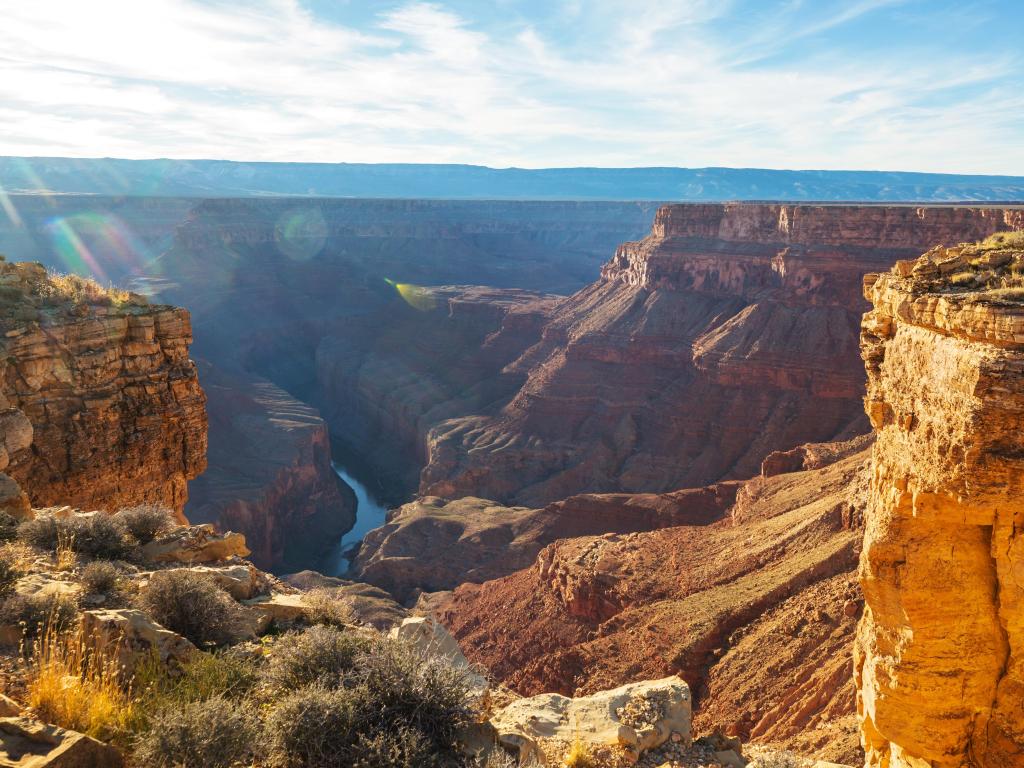 The Los Angeles Route takes you along a more direct route from Houston to the Pacific Coast. On the route, you can stop at vibrant metropolises such as El Paso and Phoenix, enjoy culture and desert beauty at Tucson, and relax in hot springs at Palm Springs.
You can also hike in stunning national forests and parks, such as Coronado National Forest and Joshua Tree National Park, both displaying different yet diverse desert flora and fauna before arriving in Los Angeles.
Alternatively, the San Francisco Route takes you slightly more to the north, with chances to visit some of the most popular landmarks of the US, including the Grand Canyon, Death Valley National Park, and Yosemite National Park in the Sierra Nevada mountains.
You'll also drive through fascinating cities, including Dallas with plenty of cultural attractions to visit, Albuquerque with a rich Colonial and Native American history, the vibrant Las Vegas, and California's state capital, Sacramento. You'll end this route in San Francisco.
Los Angeles Route
This route follows the major east-west highway Interstate 10 (I-10) all the way from Houston to Los Angeles on the Pacific Coast.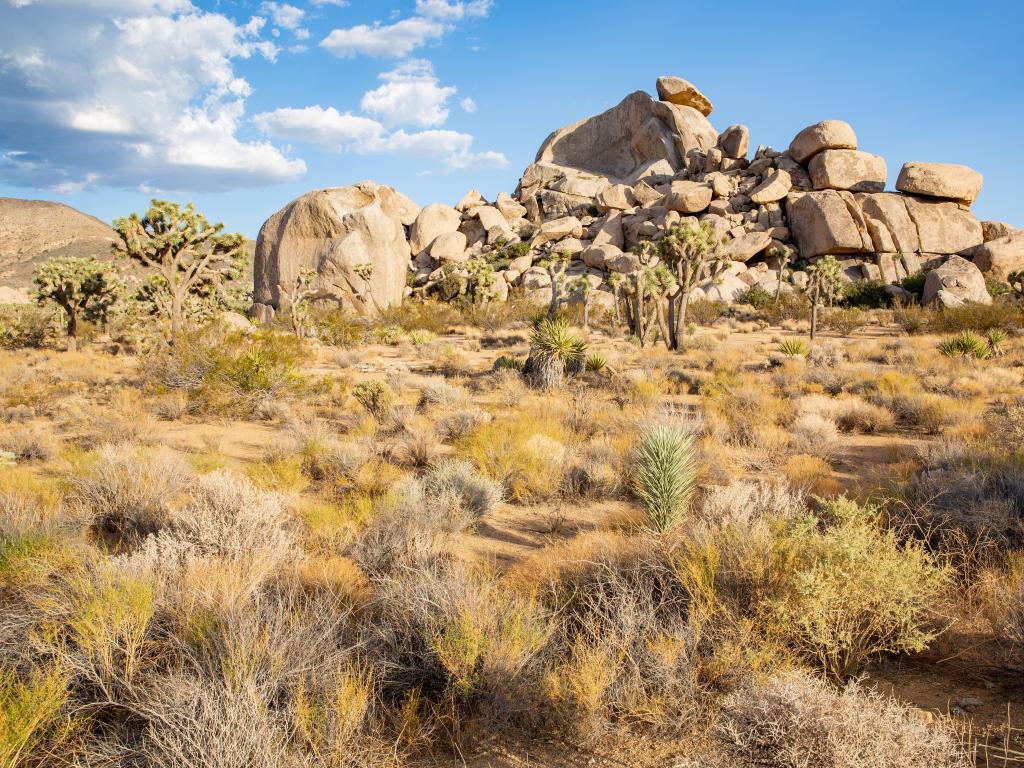 You will thus traverse southern Texas, with the option of visiting San Antonio on the way. You'll reach the colorful El Paso close to the Mexican border, after which you'll cross to New Mexico.
Visit the historic Las Cruces and Lordsburg on the way, before you continue to southern Arizona. You can explore Coronado National Forest, before reaching Tucson and Phoenix.
I-10 then takes you further west, past Joshua Tree National Park, into Los Angeles. However, if you want to expand and explore, check out our ultimate California road trip itinerary.
San Francisco Route
To start this route, drive north to Dallas from Houston along I-45. From Dallas, US Route 287 takes you towards northern Texas and the city of Amarillo.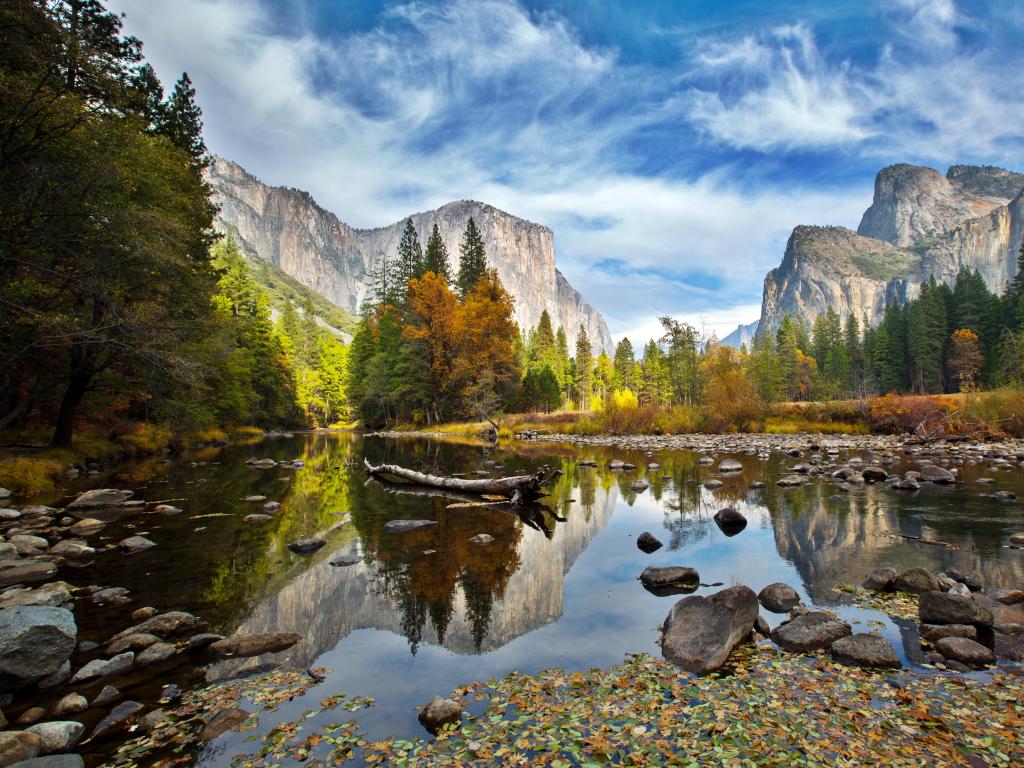 From Amarillo, follow I-40 west, and then follow directions to Santa Fe, to visit this picturesque, fascinating capital city of New Mexico. Take I-25 from Santa Fe to Albuquerque, and then follow I-40 further west.
You'll pass by Flagstaff, and then may visit the world-famous Grand Canyon a little distance to the north from here. Afterwards, carry on west on I-40, until at Kingman, take US Route 93 northwest – it will lead you to Las Vegas, a most vibrant, colorful city to explore during your road trip.
From Las Vegas, drive along US Route 95 northwest, then take Nevada State Route 374 and California State Route 190 past Death Valley National Park.
You'll soon reach the Sierra Nevada Mountains. Turn northwest onto US Route 395 which will lead you past Inyo National Forest and Mammoth Lakes to Yosemite National Park.
Close to South Lake Tahoe, turn west in the direction of Sacramento. After visiting this state capital of California, drive along I-80 to San Francisco. If you have more time, you can then expand and explore California further.
Best places to stop between Houston and California
With such an array of fabulous stops along the way, we present below some suggestions for places to stay overnight. Continue reading to discover what they are, what to see and do in these places, and some of our favorite hotel recommendations.
Enjoy the colorful sights of New Mexico in Albuquerque
Albuquerque is located just under halfway along the San Francisco Route. This largest city in New Mexico is situated in a basin between the Sandia Mountains and the West Mesa, and the river Rio Grande runs through it; it is a beautiful, vibrant city to visit for an overnight stay.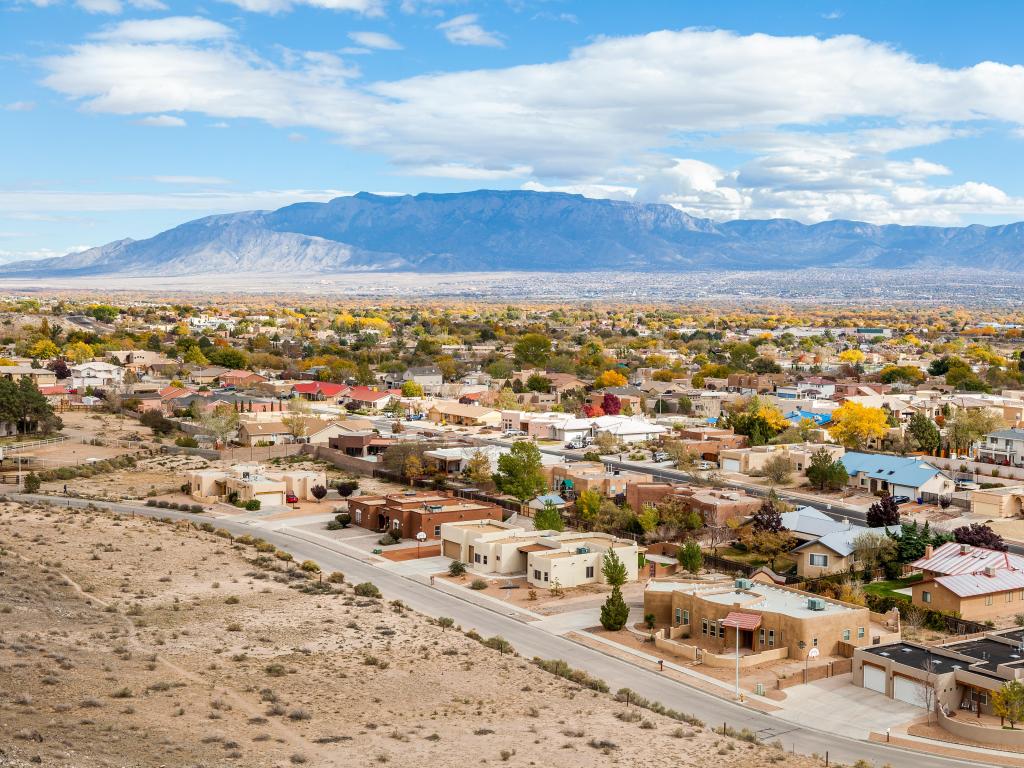 Albuquerque is especially known for its enchanting Old Town area dating back to the 1700s, as well as for being located on the nostalgic Route 66. In the Old Town, you can admire ancient Native American adobe buildings, visit craft markets, or take a tour in fascinating museums.
Another notable attraction in the city is the Sandia Peak Tramway. Here, you can take in the views of the city and the surrounding mountains from this longest aerial tramway of the Americas.
As a place to stay overnight in Albuquerque, we recommend Hotel Chaco. You can enjoy a truly luxurious stay at this hotel with spacious, comfortable rooms and beautiful, arty, modern interior decoration. Some rooms feature a balcony.
You'll find a terrace in the hotel, as well as an in-house bar and a garden for you to enjoy. There is also a fitness center, swimming pool, and private parking available on-site.
The property boasts a stellar location for exploring the close-by Old Town of Albuquerque. Indian Pueblo Cultural Center, New Mexico Museum of Natural History & Science, and Albuquerque Museum are all within a few hundred meters from the hotel.
Where to stay when you reach California – Los Angeles
With much to see and do in Los Angeles, enjoy an overnight stay at The Metric – Los Angeles Downtown. This is a stylish and modern hotel right next to downtown Los Angeles.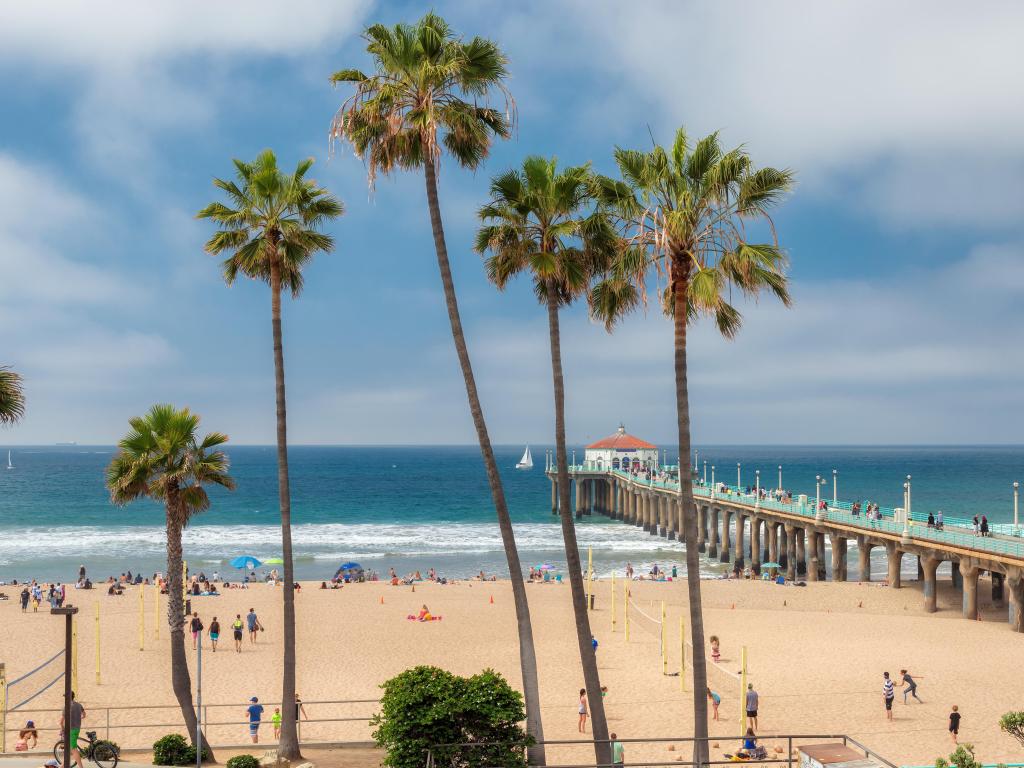 The hotel offers great breakfast, rooms have lovely baths and some offer views over the city, and there is free private parking for guests to enjoy.
Notable attractions within walking distance from the hotel include the Museum of Contemporary Art, Bradbury Building, and Grammy Museum LA Live.
Where to stay when you reach California - San Francisco
When you reach San Francisco, a place of many cultural delights, consider staying at the wonderful Omni San Francisco. This elegant hotel offers comfortable, spacious rooms. It also features a well-equipped fitness center, a restaurant, and a great breakfast.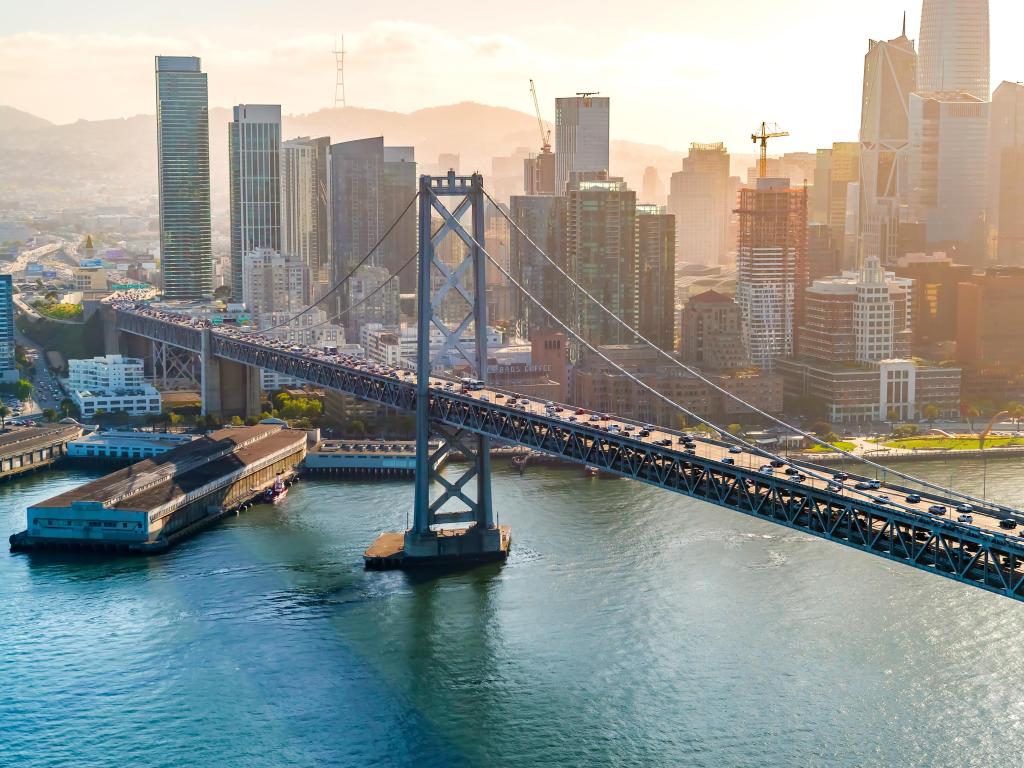 Omni San Francisco is centrally located, making it easy to visit the city's tourist attractions whether on foot or by metro.
Attractions within walking distance include Embarcadero Plaza, Union Square, San Francisco Museum of Modern Art, Fisherman's Wharf, and Chinatown. You'll also find lovely shopping and dining close to the hotel.
Things to see on a road trip from Houston to California
This cross-country road trip includes fascinating stops in southern or northern Texas, in the culturally highly diverse landscapes of New Mexico, in the deserts and canyon landscapes of Arizona, and in the deserts and mountains of California.
Carry on reading to discover our recommendations for the best things to see and do during this road trip.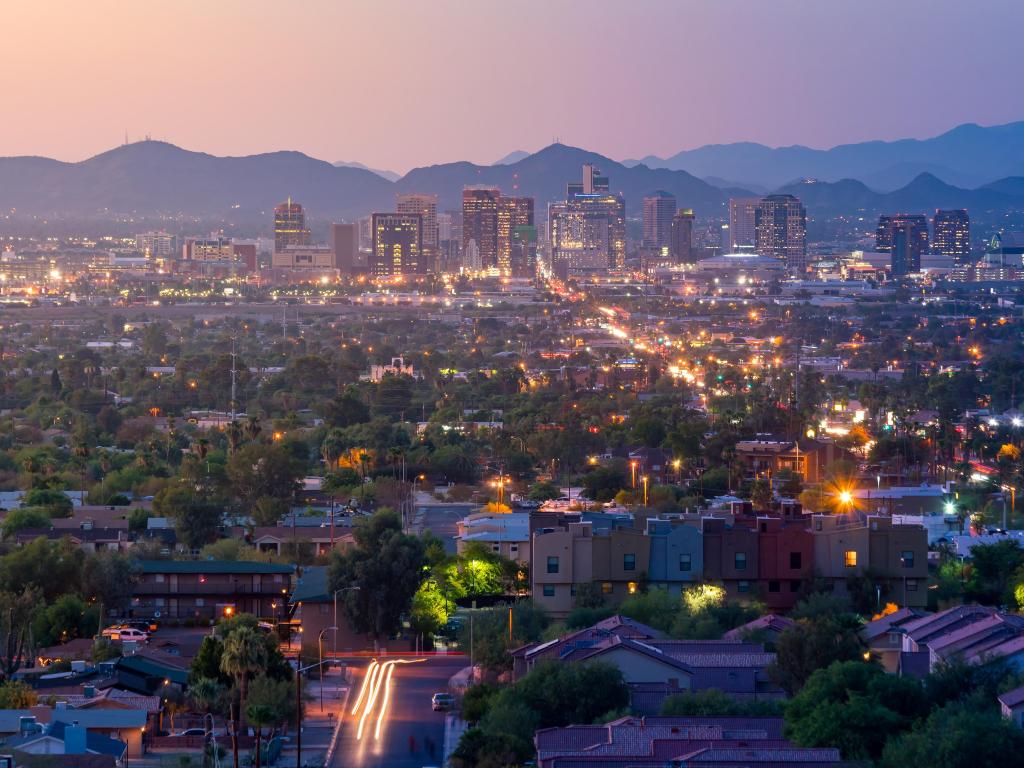 Los Angeles Route
San Antonio, Texas - San Antonio is known for its rich colonial heritage, which you may learn about by visiting the Alamo, a historic Spanish mission, and many other historic buildings in the city. San Antonio River Walk is also a popular attraction, with cafés, restaurants, and markets scattered along the San Antonio River.
El Paso, Texas - El Paso, below the beautiful Franklin Mountains and on the border of Mexico, is a cultural melting pot with Hispanic, European, and Native American influences. Enjoy Tex-Mex food, visiting the many museums and galleries, or taking a scenic drive on the mountains, when visiting this city.
Las Cruces, New Mexico - Las Cruces in New Mexico is located in the Mesilla Valley along the Rio Grande and bordered by the spectacular Oran Mountains. Visit the New Mexico Farm and Ranch Heritage Museum to learn about farming and ranching in this state over the last 3000 years.
Coronado National Forest, Arizona - Diverse plant and animal life can be found in this national forest, where rocky outcrops and mountains rise from the desert floor. Enjoy the dream-like landscapes over a hike, through birding or horseback riding.
Tucson, Arizona - In Tucson, you may admire views of the stunning Sonoran Desert, visit the lively Fourth Avenue and the downtown area, explore historic buildings, or wander in nearby nature areas. Saguaro National Park close to the city is home to wondrous saguaro cacti and diverse wildlife, and The Loop is a popular, paved multipurpose trail for outdoor adventurers.
Phoenix, Arizona - Phoenix is known for its year-round sun, lovely spas and resorts, golf courses and vibrant nightlife. The city is, however, also a cultural hotspot and there are wonderful outdoor recreation opportunities here.
Joshua Tree National Park, California - Part of the Mojave Desert, Joshua Tree National Park is home to diverse wildlife and plant life, including the park's namesake, the Joshua Tree. You may enjoy wonderful walking trails here and admire stunning dark night skies.
Palm Springs, California - Palm Springs is known for stylish hotels and spas, wonderful hot springs, and a superb shopping area with vintage boutiques and restaurants along Palm Canyon Drive. It is also a popular holiday destination among celebrities.
San Bernardino National Forest, California - This national forest is spread over several mountain ranges. The area's forests are mostly coniferous with several species of pine and some oak trees, and there are also old-growth forests left here.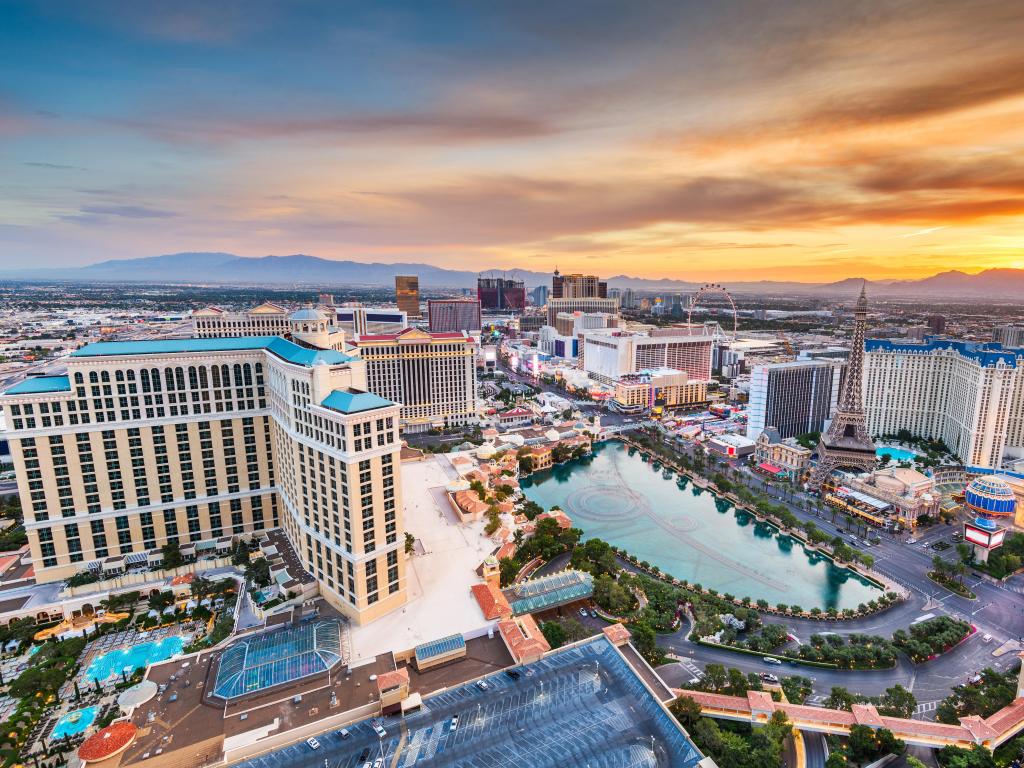 San Francisco Route
Dallas, Texas - Dallas is an important economic and cultural center in Texas. There are fascinating museums, shopping centers and galleries in the city. You can enjoy visiting the Dallas Museum of Art in the Arts District, or the Sixth Floor Museum in Dallas Downtown.
Amarillo, Texas - Amarillo has a real Wild West feel. This city is famous for its attractions related to the Historic Route 66. The Cadillac Ranch is worth visiting with its fascinating art installation of Cadillacs half buried in the sand.
Santa Fe, New Mexico - Santa Fe is an interesting, beautiful city to visit, with many historical and cultural landmarks, such as the Palace of the Governors, Museum of Indian Arts & Culture, and the New Mexico Museum of Art. There is also a lovely arts district in the city, and you'll find amazing culinary delights here with Texas and Mexican influence.
Albuquerque, New Mexico - Albuquerque is New Mexico's largest city. It is full of fascinating cultural and historic sights to see; the city's Old Town area dates back to the 1700s and contains historic buildings with Spanish Colonial or Pueblo People's influence.
Grand Canyon, Arizona - The Grand Canyon is popular for its magnificent, natural landscape. It also holds mesmerizing geological history and fossils dating back hundreds of millions of years, and the oldest human artifacts found in the canyon are 12,000 years old.
Las Vegas, Nevada - There is much to see and do for everyone in this "World's Entertainment Capital". Visit the city's casinos and gaming halls, enjoy entertainment and shopping along the Las Vegas Strip, explore the many museums and galleries found in the city, or take a hike in the popular Red Rock Canyon nature area right next to the city.
Death Valley National Park, California - This is known as the hottest, lowest, and driest national park of the US. A land of extremes, Death Valley National Park is interesting to explore, with its canyons, salt flats, pine forests, and fascinating desert wildlife.
Inyo National Forest, California - Inyo National Forest is located in the eastern Sierra Nevada Mountains. This biodiverse area harbors challenging hiking trails, stunning, high mountain peaks, and beautiful scenic drives.
Yosemite National Park, California - Yosemite National Park is one of the most iconic national parks in the US. It is famous for the well-loved cliff formations El Capitan and Half Dome, for the Bridalveil Fall, and for the magnificent sequoia forests found here.
Sacramento, California - Sacramento, as the capital city of California, has plenty of interesting cultural and historic attractions to visit. You can explore the stories of the Gold Rush era by visiting the Old Sacramento district.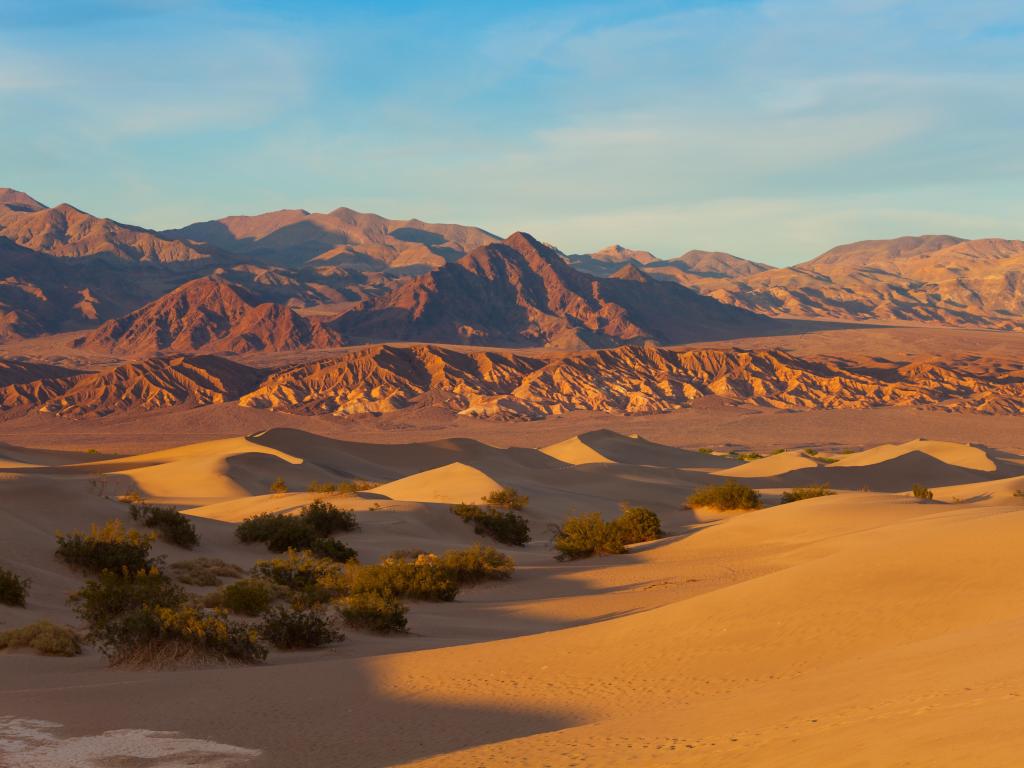 Best time to go on a road trip from Houston to California
California is known as a sunny state, or Golden State, with generally good weather all year round. You may definitely do this road trip at any time of the year.
Many people like to visit California in the summer though, from June to September, because the weather then is best for enjoying the many fantastic beaches, and because these months see some of California's most loved music festivals take place.
In summer, temperatures generally range from 70 to 90 degrees Fahrenheit, making this the best season for enjoying the beaches and water-based activities.
California temperatures in winter range between 35 and 55 degrees Fahrenheit, with January being the coldest month. Winter months are generally also the rainiest in California. Bring some warm clothing for this road trip should you be doing it in winter.
However, this state is so diverse, there is always something to enjoy, also in winter, from mild days on the coast to snow adventures in the mountains. Prices may also be somewhat cheaper in the low season, January-February.
Spring and fall are great times to visit California, since temperatures are still mild to warm, and in the fall months the sea is still warm as well.
Whether you end your road trip in Los Angeles or San Francisco, there are lots of fabulous festivals and events that take place in or near these cities throughout the year. Have a look at the suggestions below and see if you can time your road trip to coincide with some of these events that are well worth taking part in.
In Los Angeles, BeachLife Festival in May features over 50 performances over three days. Another popular music event, Stern Grove music festival is one of the oldest festivals in the US. It takes place between June and August in Los Angeles.
In San Francisco, there are equally lots of colorful events. For example, in May, you can see San Francisco Carnaval in action. It is an event to behold, with vibrant performances, parades, and fun.
As to music events, there are many: San Francisco Jazz Festival takes place in June, and over 12 days more than 40 jazz music performances can be enjoyed in the city.