Road Trip from Idaho to Seattle
Have you ever wanted to feel the breeze of the Pacific Northwest in the USA? Then, this road trip from Idaho to Seattle will have you rolling down your windows! Discover a world of small-town charm before heading to the biggest city in Washington state.
The 780-mile road trip from Idaho to Seattle takes about 16 hours to drive. Make stops at Coeur d'Alene, Spokane, Leavenworth, Bend, Salem, Portland, Tacoma, Mount Hood National Forest, Olympic National Park and Wallowa-Whitman National Forest.
This road trip is a scenic adventure into the Northwest, with picture-perfect views and charming cities. Read on for what to see, do and explore in this beautiful region.
How far is Seattle from Idaho, and how long will the road trip take?
Comparison of road trip routes between Idaho and Seattle

| Route | Distance | Driving Time |
| --- | --- | --- |
| The Spokane Route | 780 miles | 16 hours 10 minutes |
| The Portland Route | 780 miles | 14 hours 10 minutes |
The road trip from Idaho to Seattle has two route options: The Spokane Route and The Portland Route. Both of these are a leisurely drive to the Emerald City, Seattle.
The Spokane Route is 780 miles and takes 16 hours and 10 minutes. You stop in Coeur d'Alene, Idaho, before heading to Washington to visit Spokane and Leavenworth.
On the Portland Route, the distance is about 780 miles, and the drive time is around 14 hours and 10 minutes. It's a slightly more direct route to Seattle through Oregon, where you will stop in Bend, Salem and Portland.
Both the Spokane and Portland Routes have a nice mix of city and nature to see, so it's worth putting aside three to five days to maximize your trip.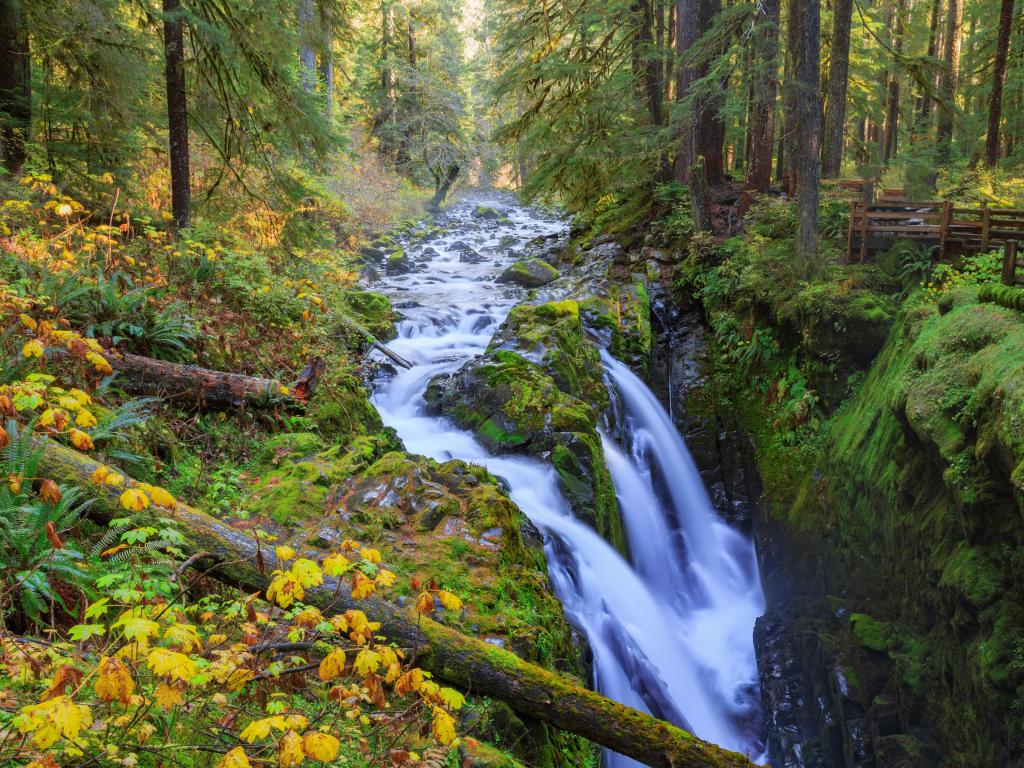 Best road trip route from Idaho to Seattle
Road-tripping from Idaho to Seattle is an ideal way to see the Northwest. There is a pleasant mix of the urban and nature in this part of the States just waiting to be explored. Both of our suggested routes give you that opportunity.
On the Spokane Route, expect a beautiful drive into lovely Washington State, where the views of the mountains and forests are poetic. This route takes you to Wallowa-Whitman National Forest, with a brief entry onto the beautiful Cascade Loop. Here is our ultimate itinerary on the Cascade Loop.
The Spokane Route goes through smaller towns, so if you've never visited Coeur d'Alene or Leavenworth, this is your chance to see it.
When you take the Portland Route, you will have a pleasant drive through beautiful Oregon. As the garden capital of the US, expect some stunning natural landscapes and bustling metropolitan cities. Salem and Portland are great stops that show off the best of this charming state.
The Mt. Hood National Forest is on the Portland Route and is a stunning place to visit.
The Spokane Route
From Boise, Idaho, take ID-71. Your first stop is the stunning Wallowa-Whitman National Forest. Take a quick detour to Saint Joe National Forest on Interstate 90 (I-90) to enjoy more nature. When ready, head to Coeur d'Alene for a smooth drive through the woodlands.
In Coeur d'Alene, visit the famous floating golf course for a round or two, before heading to Spokane on I-90. Make an overnight stop here to explore the "Lilac City" and enjoy the outdoor activities and attractions.
From Spokane, go to Leavenworth by following I-90 W. Enter Washington and soak up the views as you sightsee around the charming Bavarian-style village in the Cascade Mountains.
Take US-2 W and enjoy this drive through some of the most beautiful mountain landscapes in the Northwest. Take your time as you make your way to your final stop, Seattle.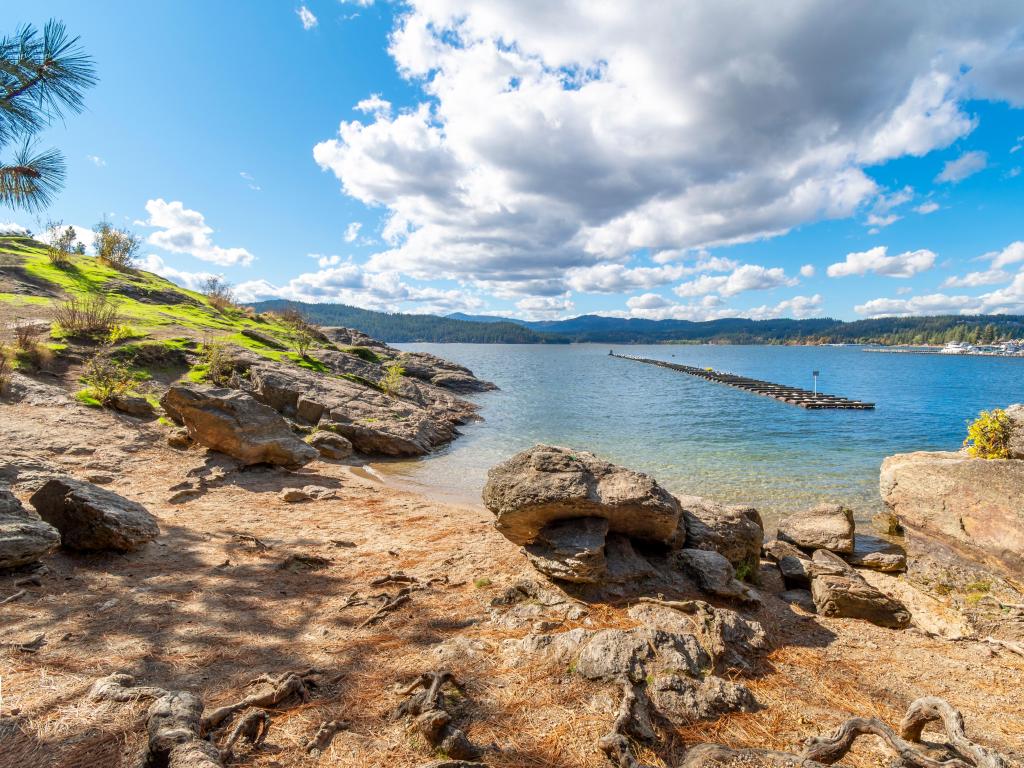 The Portland Route
Take I-84 W from Boise, Idaho, to Bend, Oregon. This city is an outdoor enthusiast's dream, so explore the wildlife exhibits here. Once done, head onto the US-20 W to Salem.
As the garden capital of Oregon, Salem has some lovely public parks. Visit these and other historic sites before going to the awe-inspiring Mt Hood National Forest on I-5 N. Take your time here and hike around the beautiful woods.
When ready, drive to Portland on I-84 W/US-30 W. Portland is a great place to stop overnight. It is a beautiful mix of urban city and parklands. From Portland, take I-5 N and stop at Tacoma, a lovely town with scenic mountain views. When done, hit the road to your final destination, Seattle.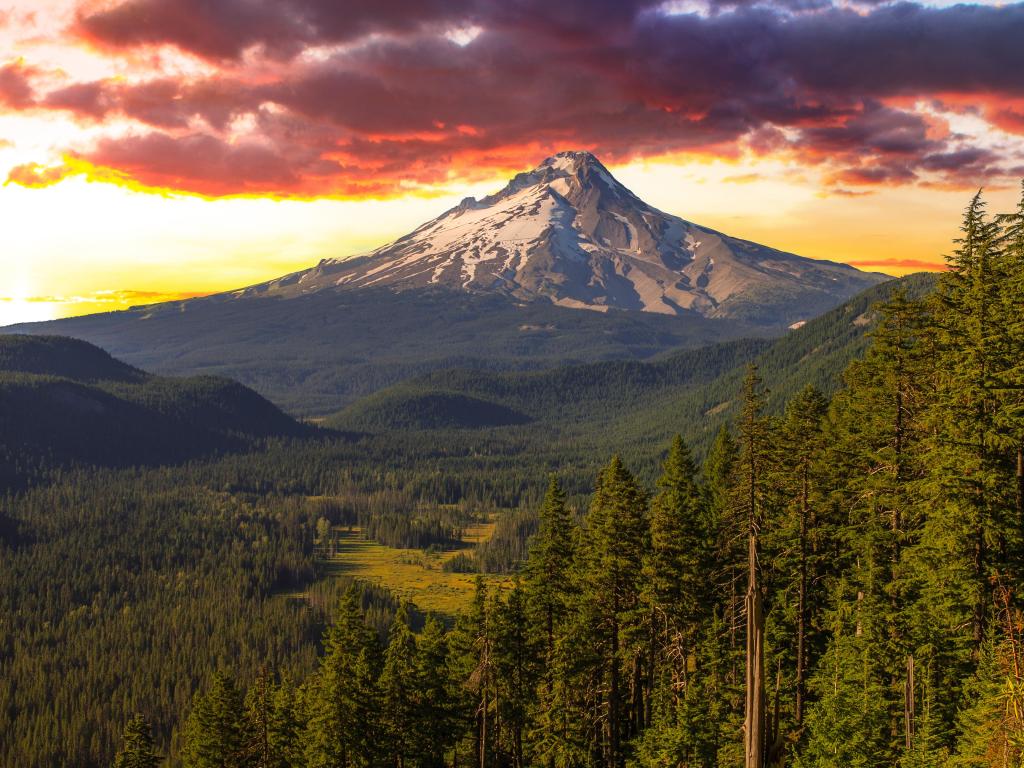 Best places to stop between Idaho and Seattle
America's Pacific Northwest is an outdoor paradise. Even if you're not too keen on activities, you can still appreciate the stunning views as you drive through the forests and mountains. A fun perk of this road trip from Idaho to Seattle: you get to visit the country's friendliest cities.
Here are our suggestions for some great overnight stops on each route.
Explore Spokane, the 'Lilac City'
Spokane is the perfect place for a rest stop as you enter Washington. It's about halfway along the Spokane Route.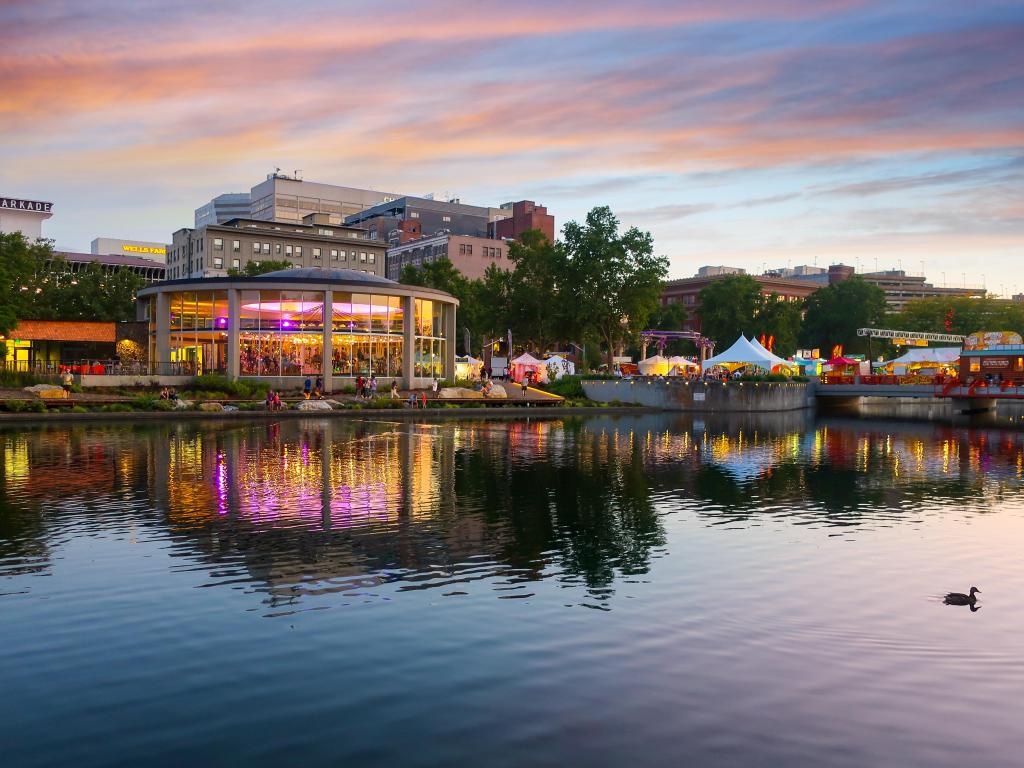 With a motto like "Near Nature, Near Perfect", expect beautiful parks, lakes, and rivers. There is plenty of hiking, fishing, and camping for nature lovers. Manito Park has a gorgeous botanical garden that is lovely year-round. This historic city also has the Northwest Museum of Arts and Culture.
Be sure to visit Riverfront Park downtown. There are a variety of food trucks and eateries, with a neat shopping district. This city hosts Hoopfest, the world's largest basketball tournament, and you will see tons of courts around town.
As the largest city in the state, Spokane is quite popular. We recommend staying at The Davenport Grand, Autograph Collection. Part of the Marriot group, this modern and artsy hotel has valet parking – a treat for road trippers!
Located in the city center, expect brilliant city views, especially at night. Much like the rest of the hotel, the rooms have bespoke furniture that is luxurious and comfortable. Grab a cocktail at the bar and try out the delicious restaurant. The beautiful outdoor terrace is a perfect hang-out spot in any season.
The Davenport Grand is within walking distance of Riverfront Park. You will find several attractions nearby, and the hotel offers a town car service within a 2-mile radius.
Stay in Scenic and Vibrant Portland
About halfway on the Portland Route, make an overnight stop in beautiful Portland, Oregon. The "Rose City" has rose-lined streets - one of its many charms.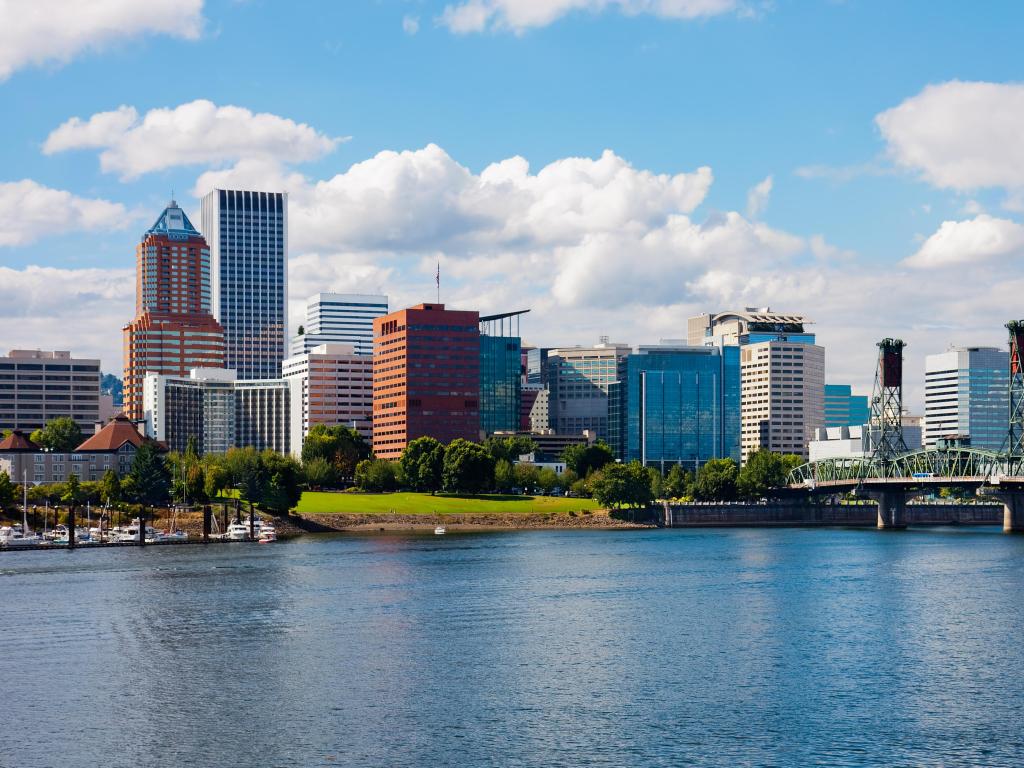 There are breathtaking forests, parks, and mountaintops around this city. Washington Park is a massive natural space with a zoo, two museums, a rose garden, and a Japanese garden. The area is surrounded by Forest Park, making it a scenic urban wilderness.
Portland has a growing art scene, so visit the Portland Art Museum. Check out the Oregon Maritime Centre and Museum, and stroll along the Tom McCall Waterfront. Portland's food is delicious, and while the city is known for its coffee, you may want to try the teahouses, craft breweries, and wine.
Portland is popular with locals and tourists, so finding accommodation is easy. We suggest staying at The Heathman Hotel. Parking is available, and it is right in the middle of Portland's vibrant cultural district.
Suites are beautifully decorated and comfortable, a combination of modern and gothic. The real attraction of this hotel is the library in the lobby which is a beautiful centerpiece. There is also an on-site art gallery and gym.
You won't have to travel far to visit the attractions around the area. The hotel is near the Portland Art Museum, Portland Japanese Garden, and Oregon Museum of Science & Industry.
Where to stay when you reach Seattle
Much like the other cities in the Pacific Northwest, Seattle gives road trippers a beautiful blend of nature and urbanism. With mountains on one side and the sea on the other, it's no wonder this city attracts visitors all year.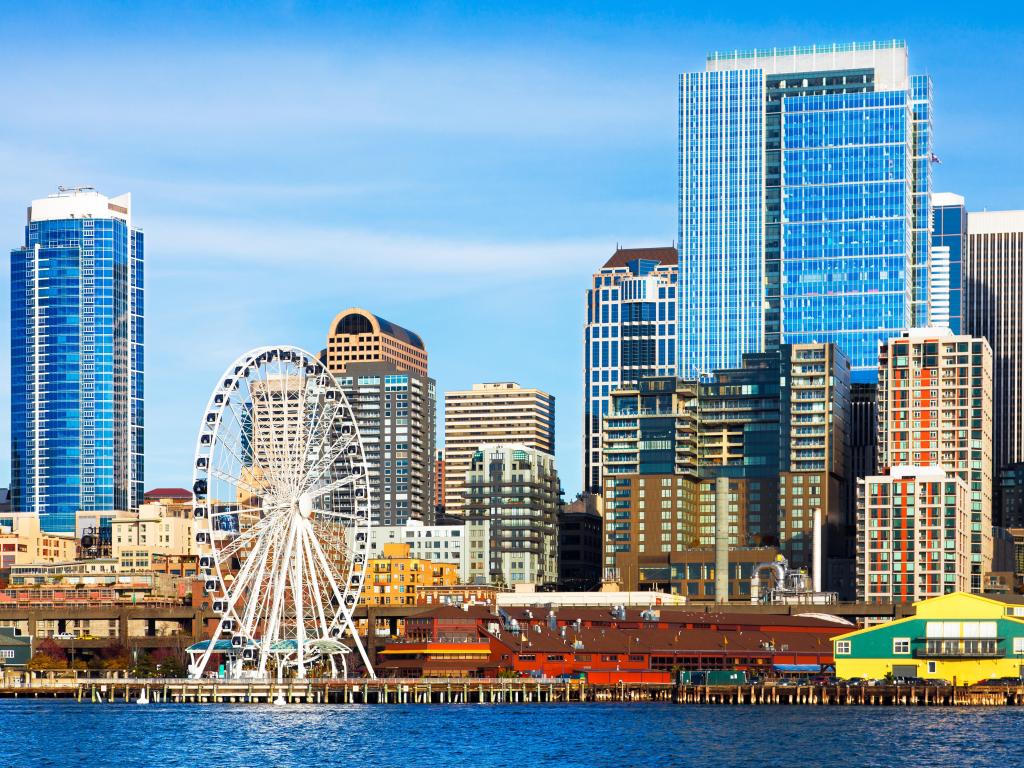 Start your adventure at the iconic Space Needle and enjoy brilliant city views. Head downtown and ride the Seattle Great Wheel, and when you're ready for a bite to eat, check out Pioneer Square. It's a charming cobblestoned neighborhood with delicious food and eateries.
Pike Place Market has a lovely open-air plaza with views of Elliot Bay, so walk around this historic area. Enjoy some of Washington State's best nightlife and check out comedy shows while here.
Seattle has some great hotels for road trippers. We recommend the Pan Pacific Seattle. At this modern business hotel, there is parking available for guests.
The rooms are comfortable and elegant, with great amenities. The Space Needle is just a stone's throw away, so you get views of the tower day and night. Try the gourmet restaurant and bar on-site or walk around the block. The hotel is on the doorstep of Seattle's vibey night scene.
There are also restaurants and entertainment within walking distance, close to Seattle's attractions.
Things to see on a road trip from Idaho to Seattle
A trip from Idaho to Seattle promises travelers an endless horizon of natural beauty. The Pacific Northwest also has the friendliest people with vibrant cities.
Here is a list of attractions on each route to give you an idea of what to see and where to go.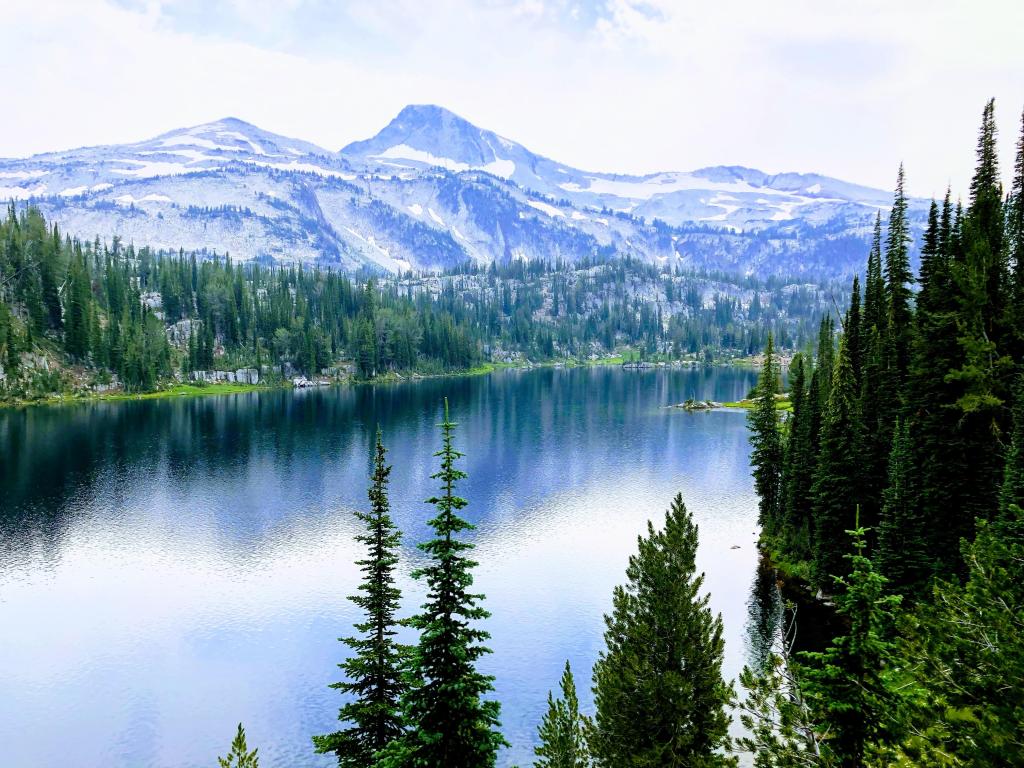 The Spokane Route
Morley Nelson Snake River Birds of Prey National Conservation Area – Bird watchers must visit this park with falcons, owls, eagles, and hawks.
Kirkham Hot Springs – About 2 hours away from Boise, Idaho, these hot springs are a lovely little detour to help you unwind before getting on the road again.
Wallowa-Whitman National Forest – This peaceful forest is a highlight on the Spokane route. It is one of Oregon's most beautiful landscapes, with a small ski resort.
Whitman Mission National Historic Site – The historic site of the 1847 Whitman Massacre is worth visiting.
Saint Joe National Forest – Home to scenic rivers, hiking trails, and stunning woods, this is a great place to explore nature.
Coeur D'Alene, ID – An underrated city, this stop is a hidden gem of attractions, especially its famous floating green golf course.
Spokane, WA - Washington's largest city has a relaxed and exciting vibe with lively nightlife, delicious cuisine, and outdoor activities. It's also host to the world's largest basketball tournament.
Leavenworth, WA – A stop in this Bavarian-inspired town is a must. There are quaint Germanic houses, Oktoberfest celebrations, and spas to enjoy here.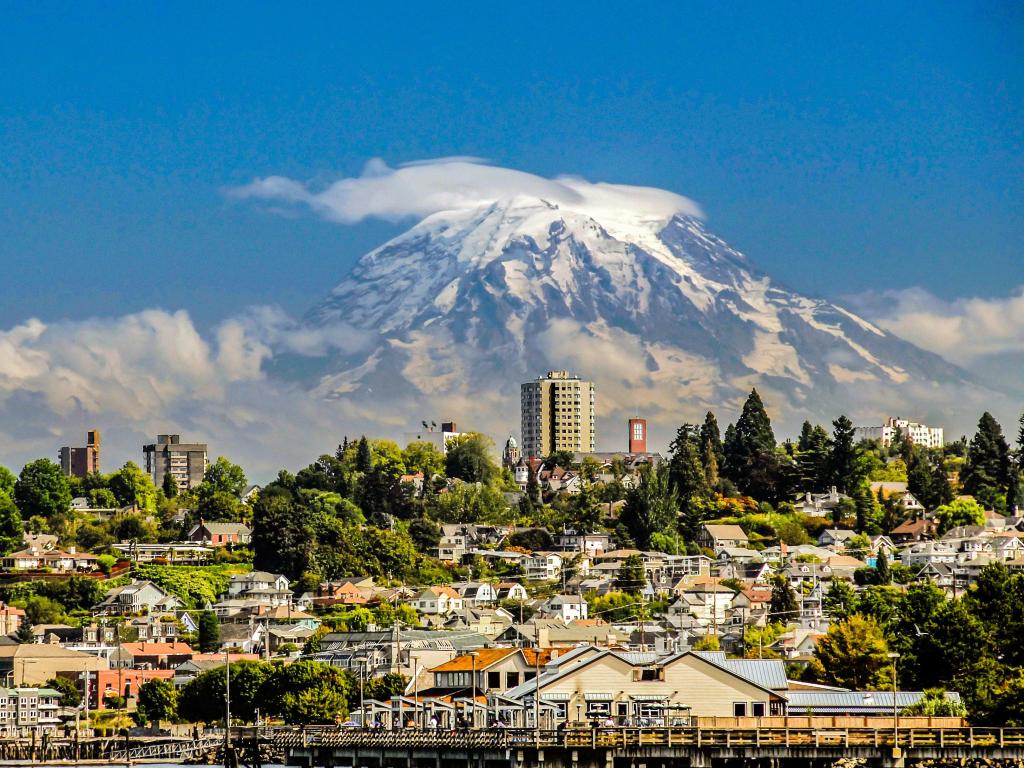 The Portland Route
Malheur National Forest – Hidden in the Blue Mountains, this beautiful area has picturesque lakes and grasslands. It's a favorite hiking and fishing spot.
Bend, OR – This quaint town is an outdoor enthusiast's dream, as there is so much hiking, camping, climbing, and fishing to enjoy here.
Salem, OR – Some of Oregon's most beautiful gardens are in Salem, along with several unique museums.
Mount Hood National Forest – The views from Mount Hood are breathtaking, and hiking over the landscape will make you feel like a true pioneer. This forest is a highlight on the Portland Route.
Portland, OR – There is much to see and do in this eclectic city, known for its trendy bars, restaurants, and shopping districts. Take a minute to enjoy the gorgeous green spaces too.
Tacoma, WA – A charming port city, Tacoma has gorgeous mountain views. It has a well-known glass art industry and is worth exploring.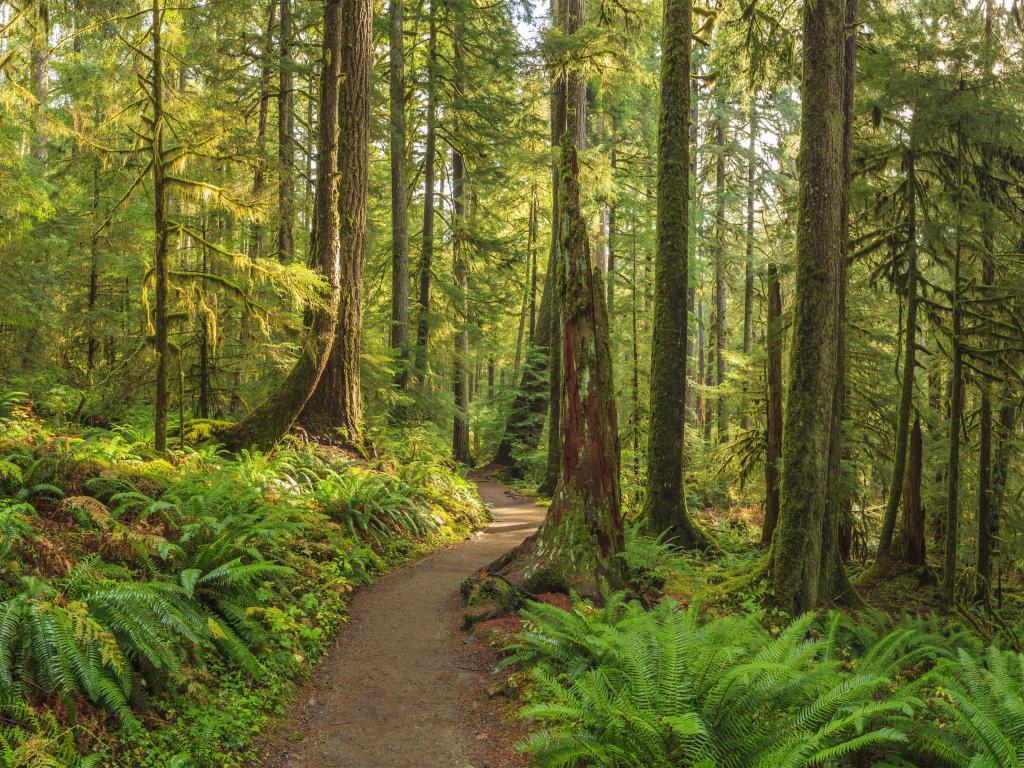 Both Routes
Olympic National Park – Visit this scenic protected area, about 2 hours out of Seattle. The mountains are popular with hikers and climbers.
Olympic National Forest – This breathtaking forest surrounds the Olympic mountains and is the perfect stop for nature lovers.
Best time to go on a road trip from Idaho to Seattle
Road-tripping from Idaho to Seattle can be done year-round. Seattle has a good variety of outdoor and indoor activities.
Summers in the Pacific Northwest are warm and dry, with temperatures between 60-80 degrees Fahrenheit. It's a popular season for tourists, so expect crowds and higher rates.
Winters are cold, wet, and mostly cloudy in Seattle, with temperatures between 30-55 degrees Fahrenheit. Roads get snowy and icy, so check weather conditions before setting out. Tourists are still drawn here in winter because of the outdoor sport and activities.
Spring and fall have milder temperatures, around 40-75 degrees Fahrenheit. The landscapes are beautiful during this time of year, and while spring lasts longer than fall, there aren't many tourists. These are great seasons to take a road trip, and you can expect more reasonable rates.
Seattle is a major city with tons of sports, entertainment, and music events throughout the year.
Check out Bumbershoot, an international music festival in May, on Labor Day weekend. The Seafair Festival is in summer and is one of the biggest boating and airshow events.
Seattle Pride is in June, and Seattle International Beerfest is in July. There is the Northwest Folklife Festival in spring. During Christmas, visit the waterfront for the Christmas Ship Festival, and on New Year's Eve, catch the fireworks display at the Space Needle.