Road Trip from Las Vegas to Idaho
Idaho is a beautiful state full of gorgeous, mountainous scenery and friendly people. On a road trip from Las Vegas, you'll not only get to visit this amazing state but the wonderful western landscapes and adventure-filled communities in between.
The 620-mile road trip from Las Vegas to Idaho will take 9 hours and 40 minutes to drive. Highlights along the way include Ely, Twin Falls, Kanab, Dixie National Forest, Zion National Park, Salt Lake City, Idaho Falls and Craters of the Moon National Monument.
On this road trip adventure through the west, you'll experience endless memories on the open desert highways. Read on below to learn more about our recommended routes, where to stay along the way, and what to do when you get to beautiful Boise, Idaho.
How far is Idaho from Las Vegas, and how long will the road trip take?
Comparison of road trip routes between Las Vegas and Idaho

| Route | Distance | Driving Time |
| --- | --- | --- |
| The Direct Route | 620 miles | 9 hours 40 minutes |
| The Scenic Route | 1,140 miles | 19 hours |
There are two wonderful routes that will take you from Las Vegas to Boise. Both cover beautiful mountain terrain, desert landscapes, and scenery that looks like it's from a magazine.
The Direct Route is the quickest. You'll cover 620 miles in 9 hours and 40 minutes of driving time. This route skips many of the attractions along the way but is still beautiful.
The Scenic Route covers 1,140 miles and 19 hours of driving time. While it's over twice as long, this route takes you through several wonderful destinations and unbeatable natural landscapes.
Whichever route you choose, we recommend taking six to seven days to cover this journey. This will give you plenty of time to explore the scenic places and make sure you get plenty of rest.
Best road trip route from Las Vegas to Idaho
Head out on the Direct route to get to Boise in the shortest amount of time. This route stops in Ely and Twin Falls, two smaller cities between Las Vegas that are full of western charm and plenty of activities to enjoy.
Ely is a remote mountain town that's known for its art and historical culture, while many people often refer to Twin Falls as Niagara of the West for its stunning waterfalls.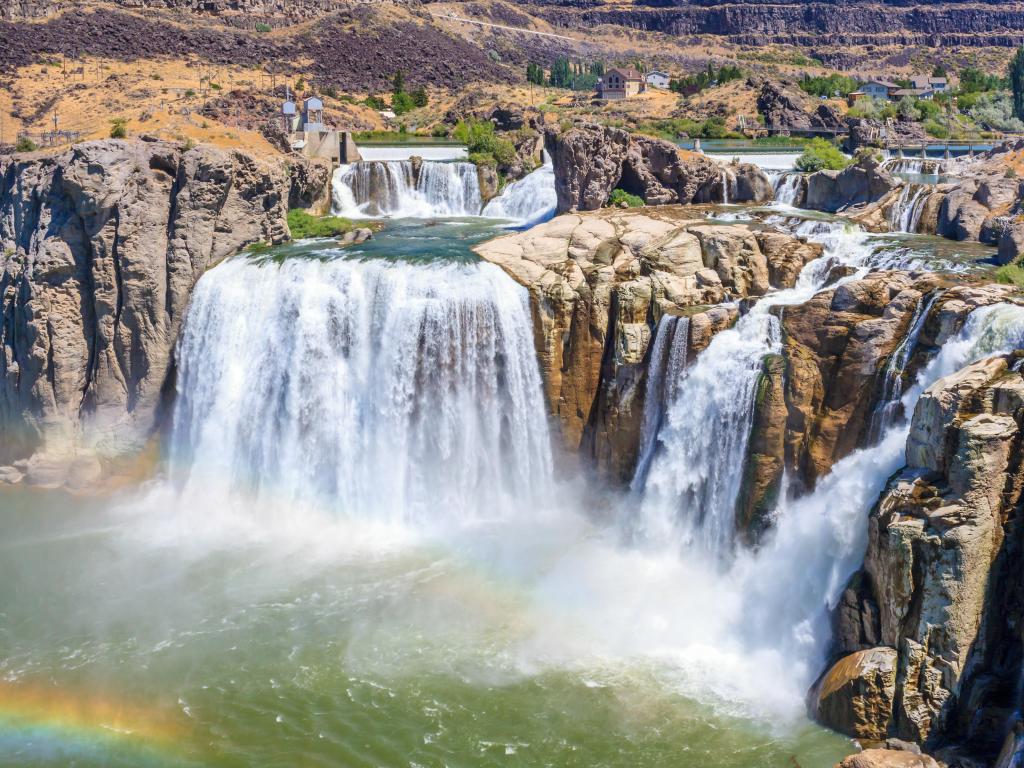 The scenic route takes you through the stunning state of Utah from Nevada, before arriving in Idaho. You'll get to explore stunning destinations like Dixie National Forest, a celebrated protected green space that makes for a great day or two-day trip.
Also, you'll see Utah's largest city, Salt Lake City, home of the 2002 Winter Olympics. This city by the lake boasts incredible architecture and art culture that's easily explored in one of its many museums.
Another highlight of this route is Idaho Falls. A beautiful city known for its beautiful waterfalls and country charm.
There are several other attractions along the way that will make the perfect detour, including Zion National Park, the Grand Staircase-Escalante, Capitol Reef National Park, the Grand Canyon, Yellowstone Grand Teton National Park.
The Direct Route
From Las Vegas, take US-93 north through the town of Crystal Springs. You'll pass endless desert vistas, striking mountain peaks, and natural areas that look like paintings.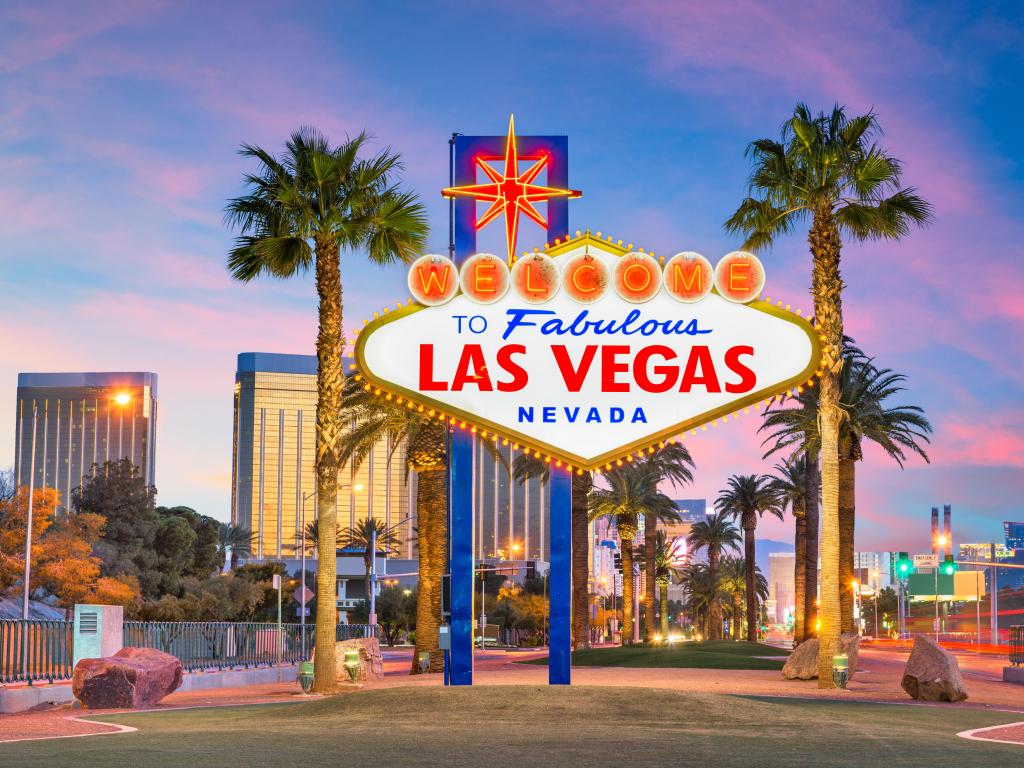 Continue on to the town of Ely, home to the Northern Nevada Railway Museum. From here, continue on north through Northern Nevada and into Idaho.
Drive a few miles north past the border to the city of Twin Falls. Here you can experience the many outdoor activities of the Snake River or check out downtown Twin Falls.
Next, head out on Interstate 84 (I-84) north. You'll pass some of Idaho's most famous golf courses before making your way into the city of Boise.
The Scenic Route
From Las Vegas, drive east into Arizona and then into Utah and into the desert towns near Zion National Park. From here, you can make a detour to Zion, one of the most beautiful National Parks in the country.
Continue on the route to the town of Kanab, Utah to explore the natural surroundings. Head north through southern Utah and turn right towards Bryce Canyon.
After experiencing the great natural wonder of Bryce Canyon, head north to Dixie National Forest. This detour will bring you to another one of the American West's famous National Parks.
From here, drive north into Salt Lake City. After getting into your city adventure, continue north into Idaho and into the city of Idaho Falls.
After exploring the beautiful river scenery and fun downtown Idaho Falls, continue on route to your destination of Boise, Idaho.
Best places to stop between Las Vegas and Idaho
With so much to see and explore, you'll need a good stopover. Below, we've selected our favorite places to stop along the way and the perfect lodging to help you rest before continuing your journey.
Enjoy the best of the west in Ely, Nevada
About halfway on the Direct Route is Ely, Nevada, one of the few larger communities on the route. The city is a unique place to visit, surrounded by mountains and desert and often empty of tourists.
Ely is known for being full of history. It was founded as a stagecoach stop and trading post originally and then became a center of copper mining. There are also year-round outdoor recreation opportunities that attract die-hard fans of the town during every season.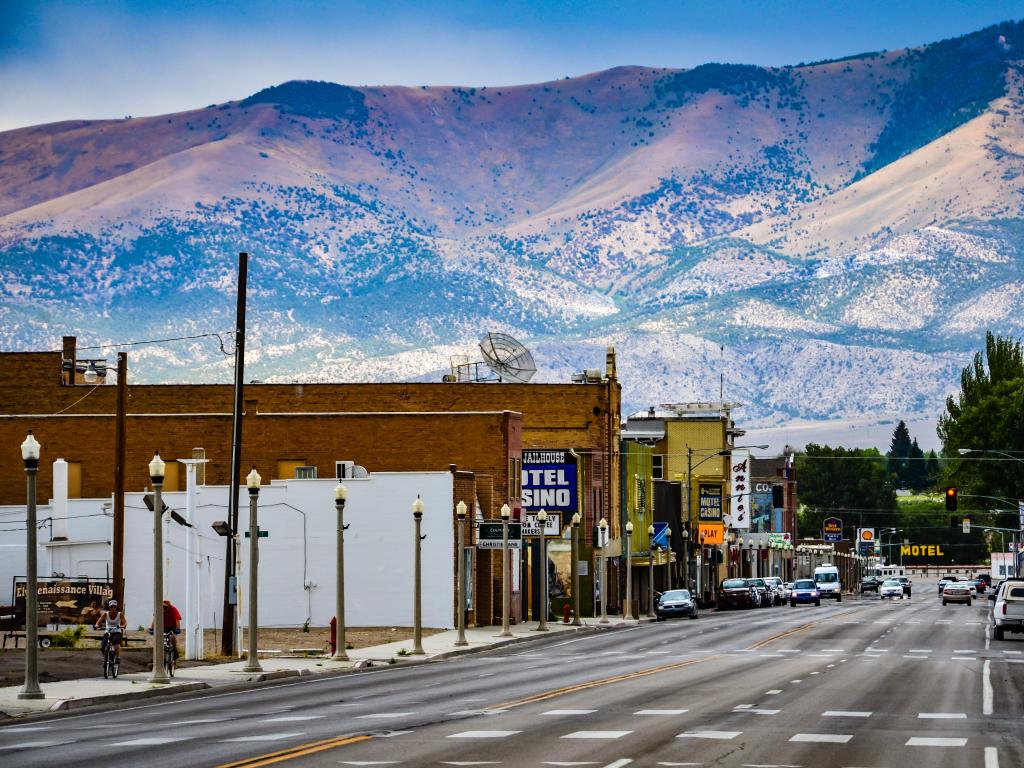 Once you arrive, make sure to visit the Belmont Mill. An hour west of Ely and off US Highway 50, you'll find this spooky cluster of historic ghost towns, which are fun for the whole family.
If railroad history is your thing, make sure to stop at the Nevada Northern Railway Museum. Discover the history of the railway in Nevada at this popular museum, which still operates historic trains!
Once you reach Ely, we recommend staying at the highly rated Prospector Hotel & Casino. This beautiful hotel is full of western vibes and designs plus tons of opportunity to gamble in its state-of-the-art casino.
The hotel is close to the center of Ely and its bars and restaurants. After your drive, you can take advantage of the fitness center and on-site restaurant.
There's also a swimming pool and bar on site, so after exploring the town and its surroundings you can come back and relax in style.
Museums and fun in Salt Lake City
Halfway along the Scenic Route is the booming desert city of Salt Lake City, Utah. Here, you can stop and visit its many museums and art exhibits and check out its famous architecture. Surrounding the city, there are some of the best ski slopes in America.
Once you get to Salt Lake City, make a visit to the Great Salt Lake. This super salty lake is famous for its Spiral Jetty, an earthwork sculpture created by Robert Smithson.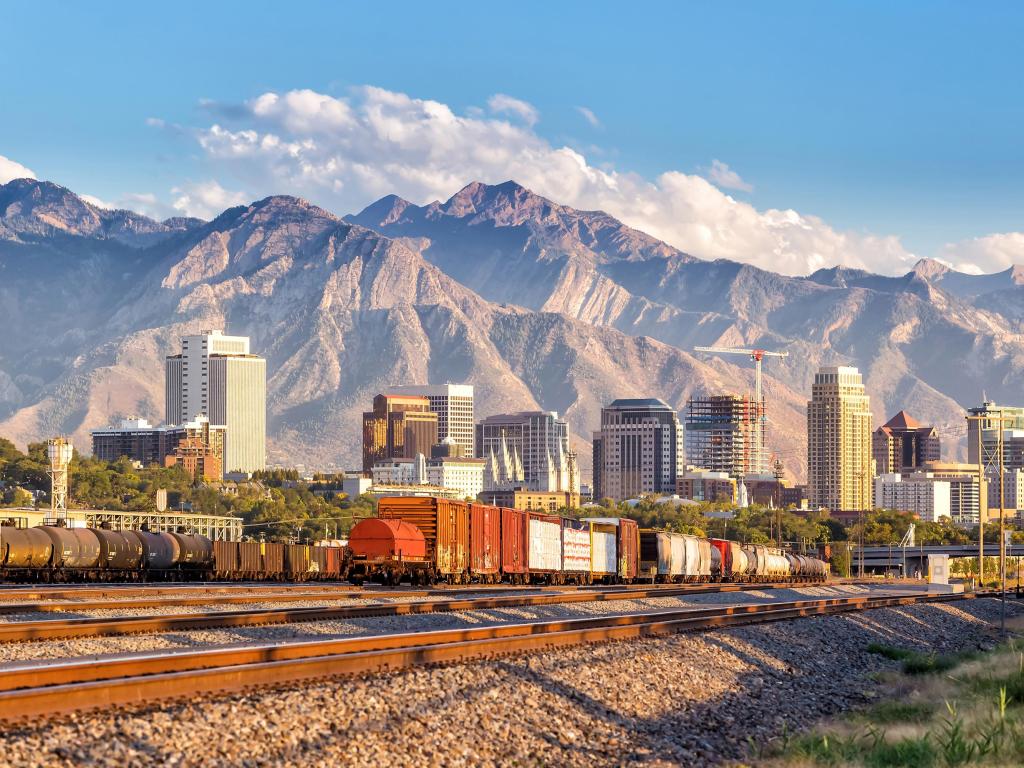 For museum lovers, a trip to the Natural History Museum of Utah is a must. This beautiful museum showcases the rich history of the natural world in the American West.
In downtown Salt Lake, check out the Temple Square. A 10-acre complex features beautiful greenery and lively architecture, perfect for an afternoon stroll.
Once you reach Salt Lake City, we recommend staying at the Grand America Hotel. This centrally located luxurious hotel is minutes away from the city's most iconic sights. The hotel has tons of amenities, friendly staff, and places to relax after your drive, like an indoor pool, gym, and five-star spa.
Nearby are many sights like Washington Square Park, the Museum of Church, and City Hall. After checking out the monuments, come back to the hotel to dine in the hotel.
In the morning, you can enjoy the award-winning Sunday brunch at the Laurel Brasserie and Bar. There's also the bakery Bonne Vie where you can get fresh baked pastries and the Gibson Lounge, which whips up the best cocktails in the city.
Where to stay when you reach Idaho
Once you reach Idaho, we recommend staying at The Grove Hotel. This beautiful and luxurious hotel is located downtown and walking distance to the city's major attractions like the Black History Museum, Zoo Boise, Morrison Center for Performing Arts, and the Old Idaho Penitentiary.
The hotel features exquisitely decorated rooms that are full of comfort and style. There's an on-site restaurant and bar as well, so you can relax in style after you arrive.
Take advantage of the free Wi-Fi and other amenities like bike rentals, fitness center, and the nice indoor pool. Many people love this hotel because of the friendly staff who will assist you in finding the best attractions and places to eat in the city.
Things to see on a road trip from Las Vegas to Idaho
On this fantastic road trip there are almost limitless natural sights, historic areas, and fun towns and cities to explore. Below are our favorite highlights along the way, so you can make the most out of this epic western journey.
The Direct Route
Kershaw-Ryan State Park - If you're looking to stretch your legs during your drive, check out this wonderful State Park, just a couple minutes off-route and with a swimming hole to boot!
Bonneville Salt Flats - Discover Nevada and Utah's geography at the Bonneville Salt Flats, a stunning stretch of land that used to belong to a salted body of water!
Ely - You'll definitely want to stop in Ely, a historic copper mining town where you'll find many quaint restaurants and even a railroad museum!
Twin Falls - Check out Twin Falls, known as the Niagara Falls of the West for its stunning Shoshone Falls which soar over 200 feet in the air.
Orton Botanical Gardens - Take a walk through these relaxing gardens, located just a few miles outside of Twin Fall's center.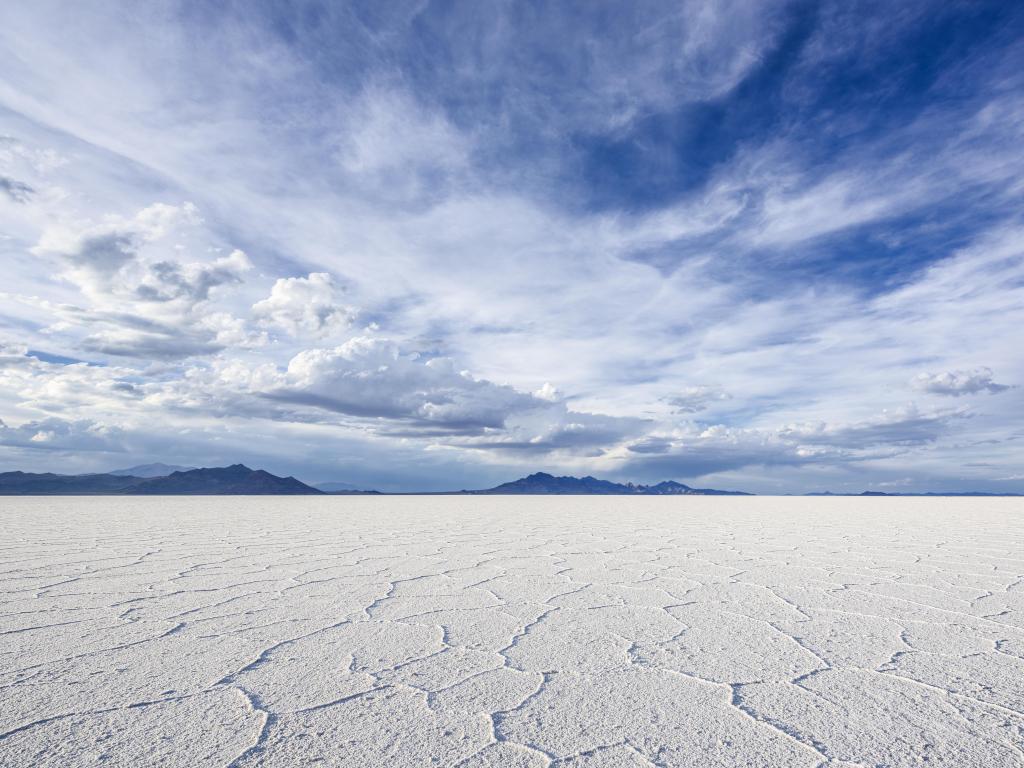 The Scenic Route
Temple of Sinawawa - A natural amphitheater right in Zion National Park. This beautiful space has a paved trail that runs along the Virgin River and is surrounded by natural flower gardens and waterfalls. This place is a true paradise.
Moqui Cave - This former speakeasy is now a natural history museum. Come visit and see the large rock collection and gift shop full of unique souvenirs.
Zion National Park - An incredibly scenic national park that is worth sparing an extra day or two for. You will find a plethora of outdoor and recreational activity opportunities here. If you'd like to hike up to Angels Landing, you will need a permit and will need to make a reservation. Check the Zion National Park's website for more details.
Dixie National Forest - A Utah highlight, Dixie National Forest is an absolute must-see on this route, boasting some truly gorgeous natural terrains.
Canyonlands National Park - As dramatic as majestic, Canyonlands National Park is carved by the Colorado River. You will witness a primitive desert atmosphere during your visit to this awe-inspiring park.
Lone Rock Beach - An hour off-route is the popular beach that sits right in the center of the desert. This is truly one of the most incredible places to check out the sunset.
Giant Soda Cans - This is truly one of the most quirky road-side attractions in the west. Two massive tanks are painted like soda cans, right in the middle of nowhere.
BYU Museum of Paleontology - If you love prehistory and dinosaurs, this is the museum for you. Brigham Young University created this wonderful family-friendly museum. People of all ages will marvel at the rocks and fossils on display here.
Spiral Jetty Circle - American artist Robert Smithson created this water sculpture in 1970. Visit during low water levels so you can get the full grandeur of the monument.
Eagle Rock Fountain - This wonderfully unique fountain is located in the middle of Idaho Falls. Take out your camera and enjoy this stunning sight.
Museum of Idaho - Established in 2003, this world-class museum hosts interactive exhibits featuring the area's rich history, and displays based on the humanities and sciences.
Cress Creek Nature Trail - Enjoy a stroll on this partially wheelchair accessible, 1.25 mile-long trail. It follows the beautiful Snake River and is the ideal stop after a long drive.
Craters of the Moon National Monument - This is truly one of the unique parks in the west. Head out on foot and explore the dormant lava fields of this once active volcano.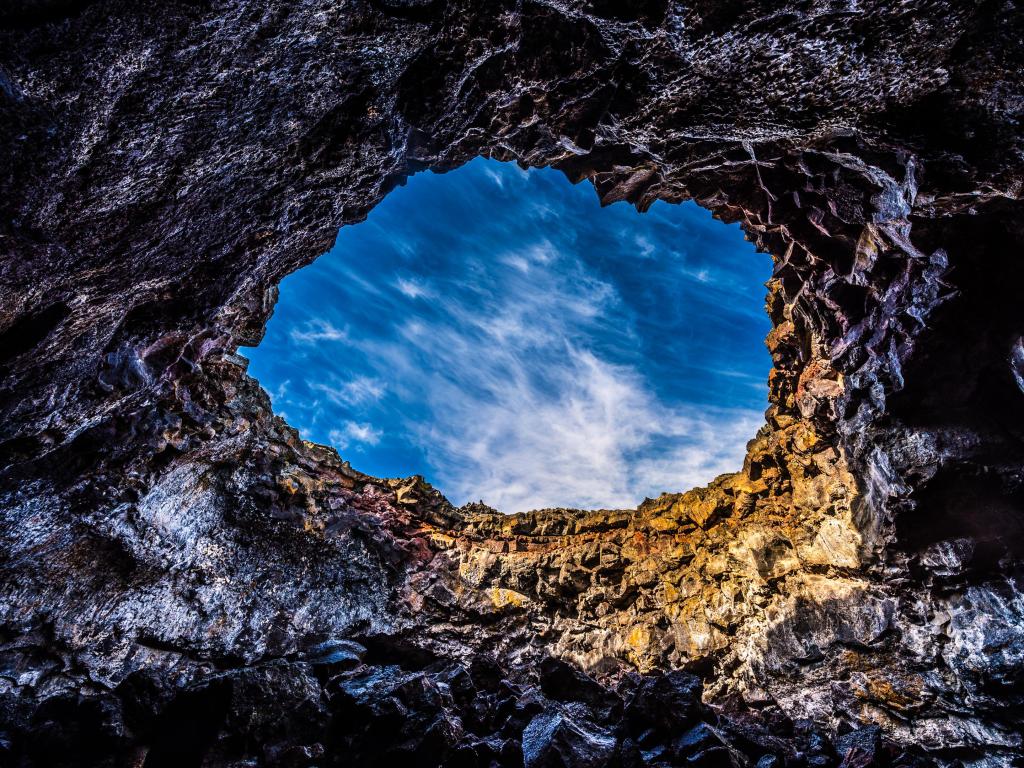 Both Routes
Morley Nelson Snake River Birds of Prey National Conservation Area - For the bird-fanatics out there, make sure to visit this unique conservation area that's home to nesting falcons, owls, eagles and hawks.
Best time to go on a road trip from Las Vegas to Idaho
You can visit this incredible region most times of the year. Although, if you don't enjoy freezing weather or snow, or if you don't enjoy hot temperatures, avoid visiting during the summer or winter. There are tons of indoor and outdoor activities year-round in Boise, so you'll have something to do regardless of when you visit.
Summers are short, hot and dry, and most clear. Summer temperatures range between 54-degrees and 95-degrees Fahrenheit, so pack a range of clothing options, especially for the cool nights. Summer is the most popular tourism season; prices may be higher as a result.
Winters in Boise are very cold, snowy, and partly cloudy. Temperatures range between 50 and 25-degrees Fahrenheit, though they've been known to drop down to as low as 10 degrees.
This is the least popular tourism period, reflected in the prices of accommodation and some attractions. The draw for visitors during the winter are lots of winter sports opportunities like skiing and snowboarding.
Spring and fall are both longer seasons with milder temperatures, ranging from the mid-thirties to the low-eighties Fahrenheit. The tourism shoulder seasons mean you'll find lots of winter prices but still get to enjoy some of the beautiful summer weather, especially if you visit close to summer in April, May and September.
The city of Boise is also known for its year long festivals. In spring, check out the Treefort Music Festival and the Goathead Festival. Summer sees the popular Boise Music Festival.
In winter, check out the Festival of Trees and the exciting Winter Garden aGlow. If you visit in the fall, you can enjoy the Greek Food Fest and the always busy Hyde Park Street Fair.