Road Trip from Iowa to Oregon
If you are excited by the thought of taking a scenic tour through some of the most beautiful forests, mountains, waterways and trails in America then this road trip must be next in line.
The 1,830-mile trip from Iowa to Oregon takes 27 hours to drive nonstop. Top stops en route include at Rapid City, Mount Rushmore, Custer Gallatin, Fremont and Beaverhead-Deerlodge Forests, Battle Mountain, Klamath Falls, Spokane and Salt Lake City.
During this incredible journey you get to see some of the most picturesque settings, balanced with urban sights along the way. You'll have the chance to scale mountain peaks and sail tranquil waters. Keep on reading to see what other exciting things you can get up to and places to visit on this trip.
How far is Oregon from Iowa, and how long will the road trip take?
Comparison of road trip routes between Iowa and Oregon

| Route | Distance | Driving Time |
| --- | --- | --- |
| Shorter Route | 1,830 miles | 27 hours |
| Longer Route | 2,050 miles | 32 hours |
The Shorter Route to travel to Oregon from Iowa takes around 27 hours and covers 1,830 miles without accounting for any stops you might want to make.
Taking the Longer Route is a little longer at around 32 hours, covering 2,050 without any detours or pitstops.
This stunning trip can be done over a couple of days, however with so much beauty to explore we suggest taking 5-6 days to really make the most of scenic journey from Iowa to Oregon.
Best road trip route from Iowa to Oregon
This beautiful road trip starting from Iowa really does take in some of the most jaw-dropping scenery along the way to Oregon and the best route will depend on what landscapes and attractions you'd like to admire en route.
Taking the Shorter Route, you then get a chance to admire the beautiful Chapel in the Hills in Rapid City, and from here it's a short journey to also visit the iconic landmark Mount Rushmore.
You will also get to spend some time at the tranquil Flathead Reservation for some sailing action, and then scenic Lake Coeur d'Alene, where during a winter visit the kokanee salmon migration really is an incredible sight.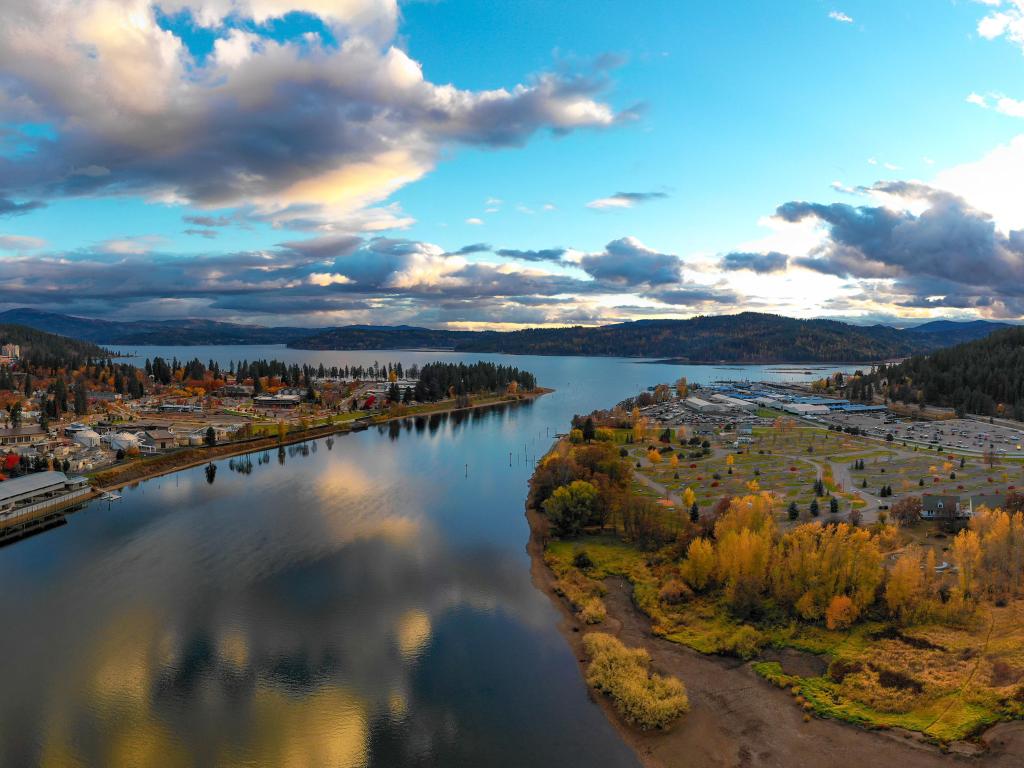 Towards the end of the road trip a must-stop is Mount Spokane State Park. After exploring some of the hundreds of trails, head up Spokane Falls Skyride to experience panoramic views. Shortly after you will arrive in Oregon.
If you are taking the Longer Route, then start at Omaha before moving onto exploring even just a tiny part of the incredible two million acres of Medicine Bow-Routt National Forest and then you will get to visit Salt Lake City, with the perfect balance of nature and urban.
Stop-off next at Battle Mountain, known as the gateway to Nevada's outback, an enchanting place with its small-town charm, before heading back out to the wilderness with a horse-riding trek through Fremont National Forest.
Make sure to visit then the stunning Klamath Falls, before taking to the waterways and along Upper Klamath Lake. Back on land the expansive terrain at Willamette National Forest is bound to keep you entertained.
Before arriving in Oregon make a final pit-stop at Eugene for wine tasting, a great way to while away an afternoon before arriving at your destination.
Shorter Route
Start the journey with a visit to Omaha along Interstate 80 (I-80), where you can enjoy a visit to Omaha's Henry Doorly Zoo and Aquarium.
From here travel North along I-29 to Sioux Falls, then along I-90 towards the Chapel in the Hills at Rapid City, where you can also take a short journey to visit the iconic sights of Mount Rushmore.
After here carry onwards through the beautiful landscapes of Custer Gallatin National Forest and Beaverhead-Deerlodge National Forest. Hiking is a must.
Continuing on I-90 pause at Spokane to take in the interesting sights, urban waterfalls and beautiful scenery. After an overnight stay then the I-82 will take you past Hermiston before arriving in Oregon.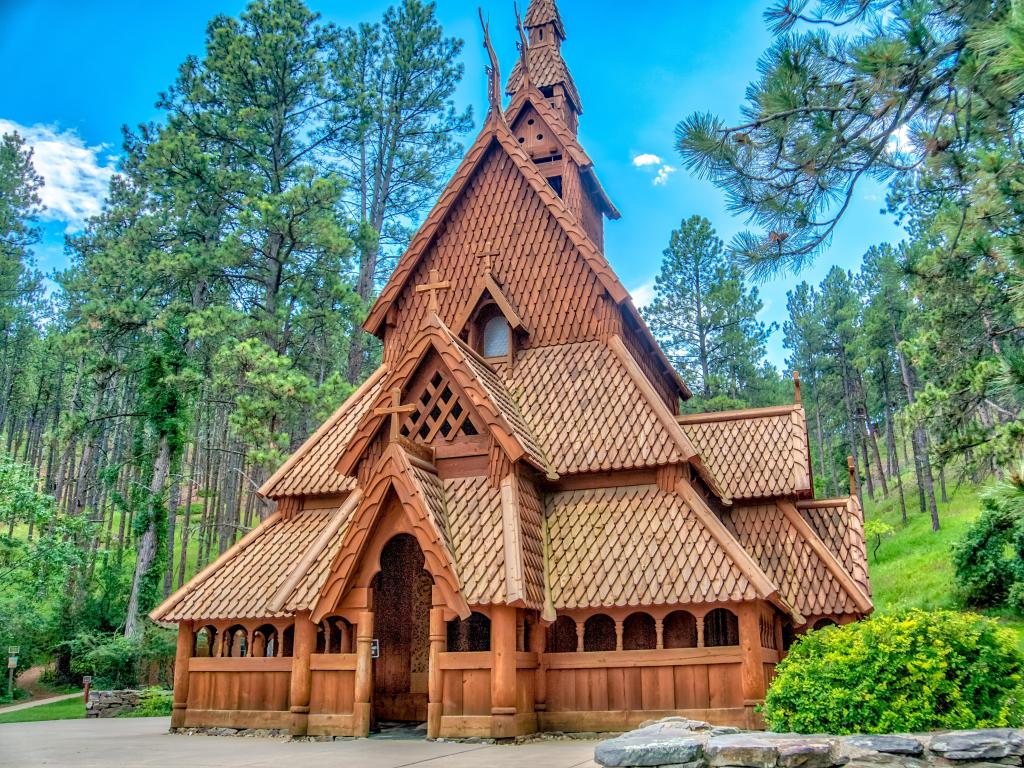 Longer Route
After leaving Iowa head along I-80 passing Omaha, before continuing West through Nebraska past Lincoln, and the beautiful forests of Pawnee National Grassland and Medicine Bow-Routt National Forest.
After a stop-off for the city sights and mountain views in Salt Lake City, take I-80 to the charming sights of Battle Mountain.
Highway 95 from Battle Mountain then takes you onto Highway 140 alongside Sheldon National Antelope Refuge and Fremont National Forest, before arriving at Klamath Falls where you can paddle across Upper Klamath Lake.
From here Highway 62 then Highway 138 takes you to Wilbur, before you head North to Eugene and arrive at the destination of Oregon.
Best places to stop between Iowa and Oregon
Both these beautiful routes we suggest from Iowa to Oregon give you the chance to get close to nature, travel waterways, climb mountains, and dip back into urban life along the way.
With so many beautiful landscapes and sights to discover you will want to take your time and stay over en route at one of these amazing places.
Relax by the urban waterfalls in historical Spokane
Set around two-thirds of the way to Oregon, Spokane is a perfect stop-off, with the historical downtown housing plenty of interesting sights, urban waterfalls and beautiful scenery.
A must-see is the Centennial State Park Trail, which is a beautiful 40-mile trail and great for a hike. Or how about taking to bike or horse-riding here to explore more of this beautiful landmark?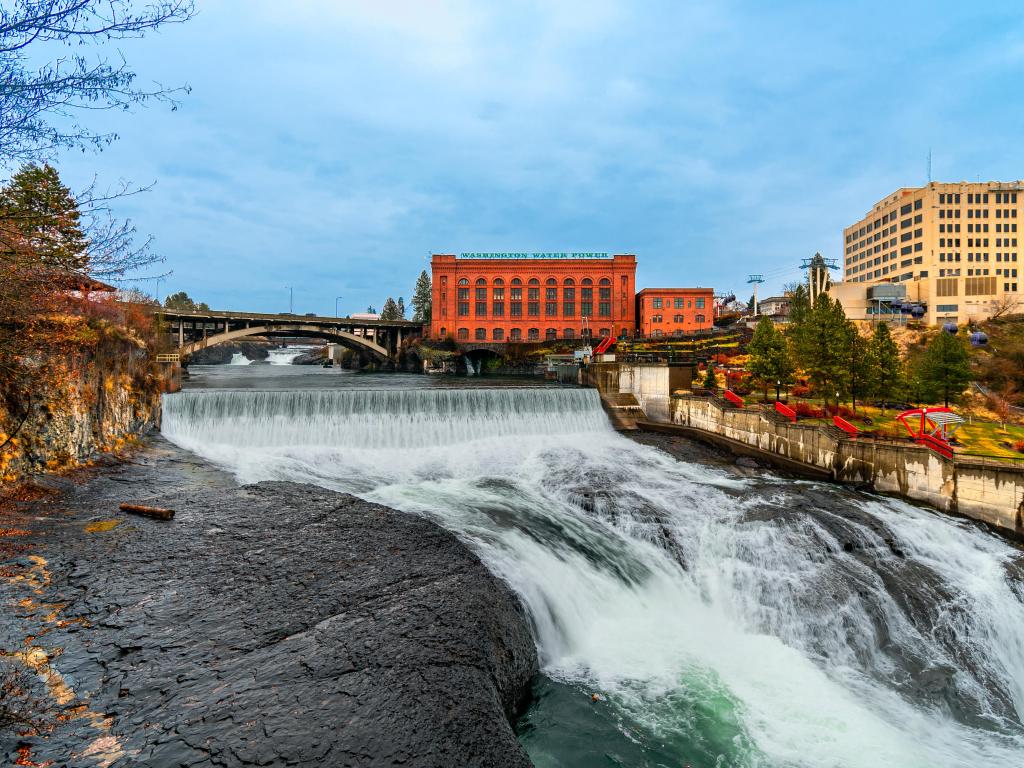 If you fancy something more strenuous then head to Mount Spokane State Park, where you can climb this impressive mountain. The observation lookout has amazing views over the landscape and valley, set over 5,000 foot high.
Afterwards make sure to stop by Spokane Falls, a large urban waterfall and dam. There are places to relax and picnic along the water edge while enjoying a great view of the falls in action.
After exploring this city then you'll deserve a good rest and there is no better place to head than the luxurious Davenport Grand, Autograph Collection. Set right in the city center it is super close to top attractions including Riverfront Park, Peaceful Valley Park and Lilac Bowl.
In the cooler months the outdoor fireplace and terrace is the perfect spot to snuggle up for an aperitif before heading for a delicious dinner in the renowned hotel restaurant.
Start the day off right with a continental or American breakfast, in the beautiful lounge or, in summer, the luxury outdoor terrace. And with valet parking you can just leave the car behind as you explore this enchanting city.
Soak up the sights of Salt Lake City
A great mid-point stop along the Longer Route to enjoy the buzzing city life or wander off the beaten track, Salt Lake City is enveloped by beautiful mountains, which make a superb backdrop to this interesting city.
Make sure to take a paddle across the salty water of Great Salt Lake, with impressive views throughout and plenty of wildlife. If you are looking to set off on an epic adventure, the Utah Olympic Park will provide you the option to partake in some activities, such as ziplining, to get that heart rate going.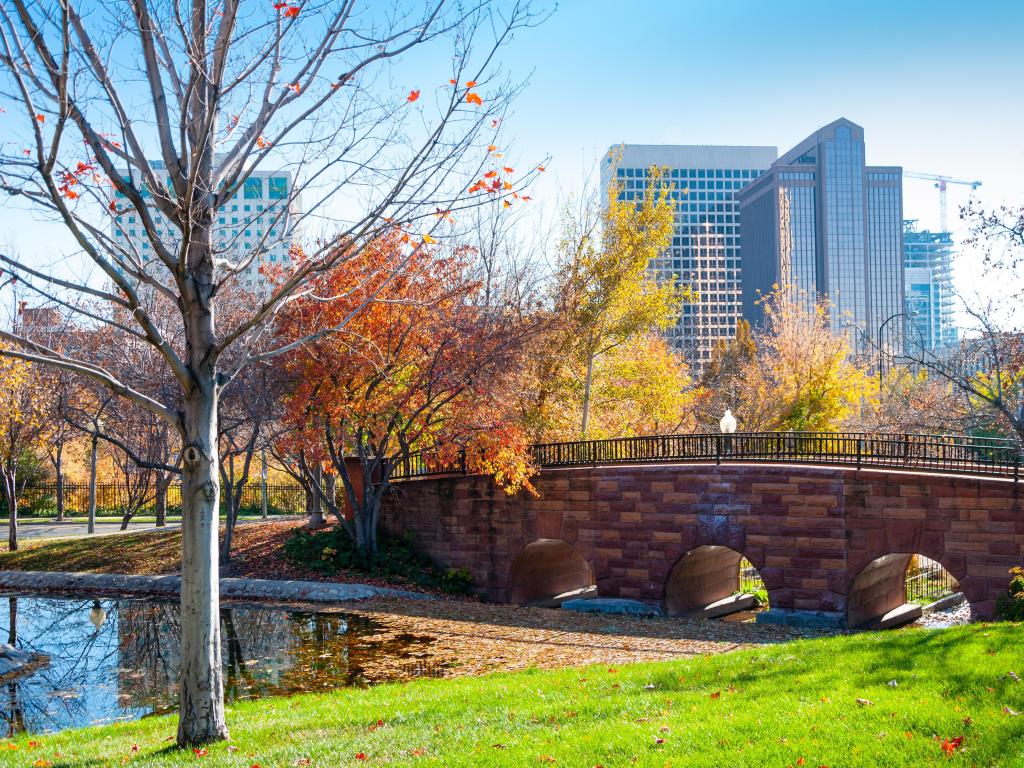 Afterwards head to Bonneville Salt Flats. This expansive landscape of the Salt Flats is world-famous and absolutely mesmerizing.
For a touch of luxury then head for a stay at the Grand America Hotel, set right in the heart of Salt Lake City, and right next to attractions such as Washington Square, Salt Lake City Hall, Pioneer Memorial Museum and Pioneer Park.
Head out on the outdoor terrace with city views to enjoy a morning coffee or evening cocktail, before dining at Garden Café, which offers delicious American cuisine.
To help you wind down, head to the state-of-art wellness center and gym, or for a swim in either the indoor pool or outdoor pool. The hot tub, sauna and outdoor terrace for relaxing afterwards are also all very inviting.
Where to stay when you reach Oregon
After an epic road trip packed with places to explore, the absolutely delightful Hotel Lucia, a Provenance Hotel, is the perfect place to rest weary legs.
The chic interior, with impressive artwork, most by famous photographer David Hume Kennerly, is a beautiful setting to relax in and take advantage of the nightly Craft Beer Hour.
Included in your stay is an amazing wellness package including yoga mat, resistance bands, weights, core ball, with a complimentary fitness class too.
After all that exercise, enjoy delicious American cuisine available from the hotel's 24-hour room service. Close to so many of the main attractions including Pioneer Courthouse Square, Portland Art Museum and Oregon History Museum all a short stroll.
Things to see on a road trip from Iowa to Oregon
There are so many incredible forests, mountains, waterways and trails to explore during this stunning road trip from Iowa to Oregon, with both routes providing some of the very best scenery that America has to offer.
Here are our top recommendations for the best places to check out to make the most of this incredible trip.
Shorter Route
Sioux City Railroad Museum - As you pass Sioux City make sure to stop at this museum, where the interactive exhibits are interesting, and the train ride at the start is a great welcome!
Rapid City - Make a stop at Rapid City to visit this interesting site of Chapel in the Hills, a copy of the famous Borgund Stavkirke in Norway. The architecture and scenery really are beautiful.
Mount Rushmore – A world-renowned landmark definitely worth a visit. The impressive Avenue of Flags as you arrive marks all 50 states.
Custer Gallatin National Forest - An incredibly diverse landscape, with so much to see including the Granite Peak, the tallest mountain in Montana. A climbing fan? Add reaching the peak on your things to do.
Beaverhead-Deerlodge National Forest - This huge forest in Montana has a jaw-dropping landscape, which you can explore by foot, by swimming or by sailing across one of hundreds of lakes located here.
Flathead Reservation - Perfect for water pursuit lovers, with Flathead River and Flathead Lake are perfect for kayaking or sailing to get the best views.
Lake Coeur d'Alene - This 30,000-acre lake is jaw-dropping, so make sure it features on the stop off list. Especially if you head here in winter when kokanee salmon migrate, and the sight really is mesmerizing.
Mount Spokane State Park - With 100 trails to explore here, you can enjoy hiking or biking across them. The Spokane Falls Skyride is great to head to afterwards for stunning panoramic views.
Hermiston Raceway - If you enjoy the thrills of motorsports, then stop off at Hermiston Raceway to see an exhilarating stock car race.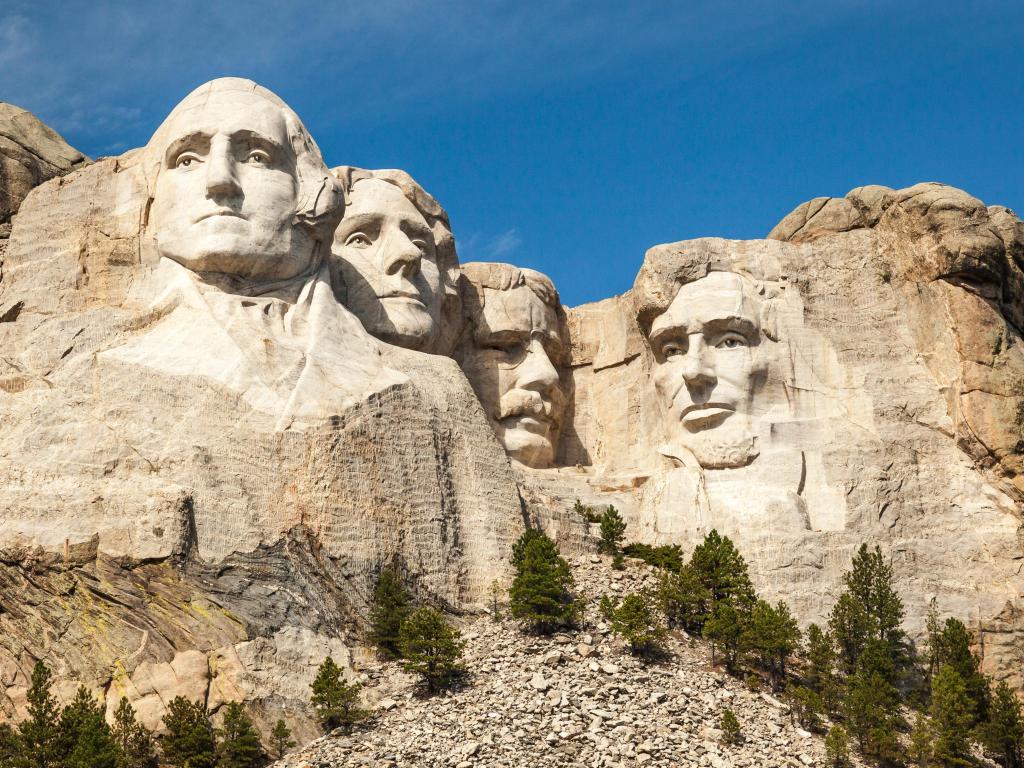 Longer Route
Medicine Bow-Routt National Forest - Absolutely packed with many mountain ranges to explore and enjoy across two million acres.
Battle Mountain - Well known as the gateway to Nevada's outback, make a stop off to enjoy the small-town charm and beautiful mountain surroundings.
Fremont National Forest - Explorers will love the opportunity to visit here, either on foot or on horseback.
Klamath Falls - If you head just North of Klamath Falls take a canoe across Upper Klamath Lake. There is plenty of wildlife to see en route.
Willamette National Forest - Ideal for day-trippers with so much to see and do - in fact over 1,700 miles of trails. Some of the most popular areas to visit are Three Pools and Tamolitch Falls.
Eugene - Located along the Willamette River, you can have a fun and entertaining stop off here, with the King Estate Winery a popular spot to while away an afternoon.
Salem - Salem in Oregon is known for its beautiful gardens. Make a visit to the charming Schreiner's Iris Gardens or if you are traveling with family, make sure to stop at the cute Enchanted Forest Theme Park.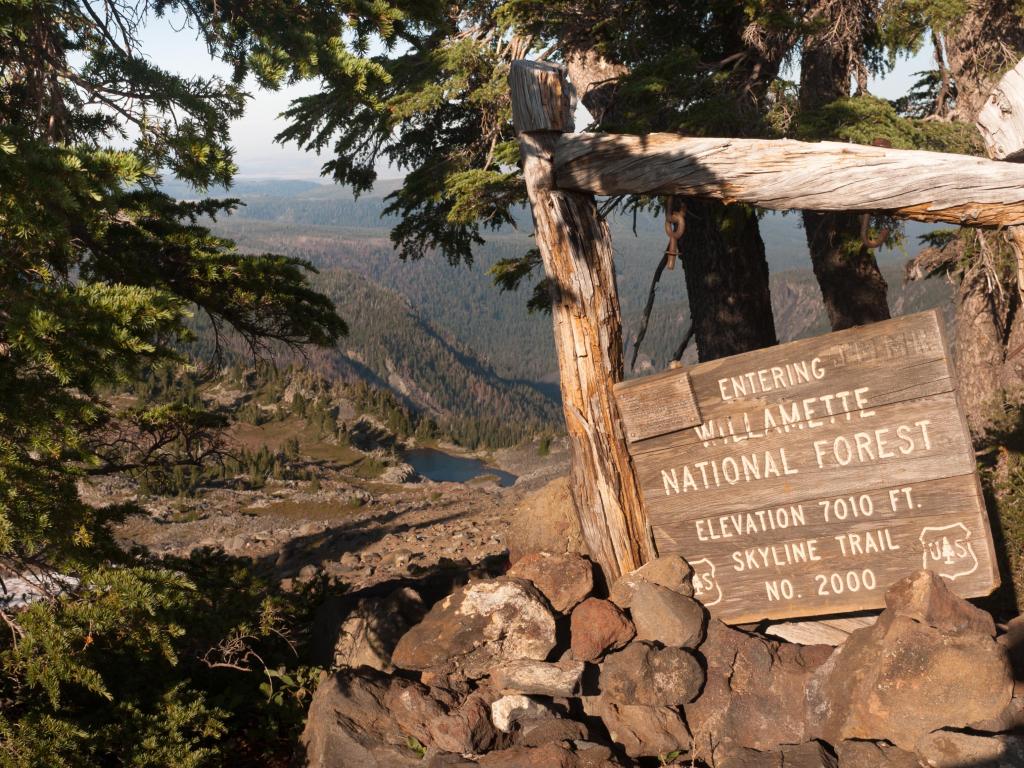 Both Routes
Omaha's Henry Doorly Zoo and Aquarium - Award winning zoo, spread over 160 acres and teeming with exotic animals, plants and birds. The new Tiger Breeding Center in Omaha is a particularly exciting addition.
Best time to go on a road trip from Iowa to Oregon
A great place to visit for all seasons, from warm and long summers to the pretty fall foliage, Oregon is a great year-round destination.
For outdoor pursuits like hiking and enjoying the lakes then summer is an ideal time to visit. However, be mindful that in July temperatures can reach a high of 90 degrees Fahrenheit so peak summer hot and humid for exploring.
Summer is also particularly popular for tourists, so if you do choose to visit during this time then plan ahead for accommodation and activities to avoid disappointment.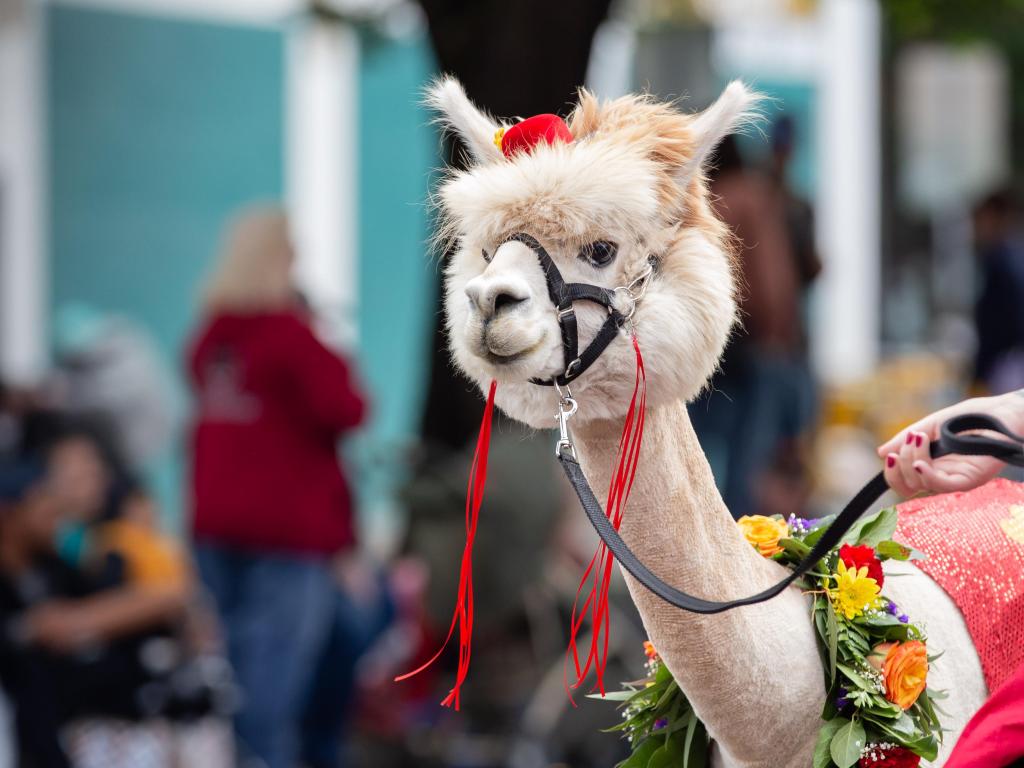 The rainy season starts in October so do be mindful of that, however from mid fall to spring this is also a great time to see Oregon's waterfalls.
December temperatures are around 33 degrees Fahrenheit and given the cooler, wetter weather there are generally fewer tourists. But there is still plenty to do, and ideal for anyone from ski fans to those looking for Christmas markets.
In fall you can enjoy the beautiful foliage from mid-October onwards. Temperatures sit around 38-48 degrees Fahrenheit, so plenty warm enough for exploring the glorious nature.
In spring the weather can be temperamental, with cooler evenings and some rainy weather to contend with. Warmer days can reach 60 degrees Fahrenheit so it is pretty sunny, particularly towards the end of the season.
There is so much going on in Oregon you will be spoilt for choice! In March there are brewery events including SheBrew, recognizing female brewers, and in July the Portland Craft Beer Festival celebrating local beer, cider and wine.
In May the Portland Rose Festival, held for over 100 years, has the second largest floral parade in the US – with a huge firework display to mark the end, which will be an unforgettable experience.