Road Trip from Iowa to Denver, Colorado
The scenic road trip from Iowa to Denver, Colorado is perfect for those that enjoy visiting charming country towns, endless windswept grasslands, and exciting cities along the way. You'll also experience the rich culture of the area through epic tours and museums.
The 690-mile road trip from Iowa to Denver, Colorado will take you about 11 hours to drive. The notable sights are Omaha, Lincoln, Kearney, North Platte, Kansas City, Topeka, Pawnee National Grassland and Great Platte River Road Archway Monument.
This road trip will be an adventure of a lifetime, while still being easily manageable over a weekend. Read on to discover our recommended routes, amazing places to see, and our recommended overnight stops along the way and the ultimate time to visit Denver.
How far is Denver, Colorado from Iowa, and how long will the road trip take?
Comparison of road trip routes between Iowa and Denver, Colorado

| Route | Distance | Driving Time |
| --- | --- | --- |
| Platte River Route | 690 miles | 10 hours 50 minutes |
| Kansas City Route | 800 miles | 11 hours 40 minutes |
On the Platte River Route, you'll drive just under 11 hours through 690 miles of the Great Plains. This route is more direct and an hour shorter than the Kansas City Route and you'll have more stop-offs compared to the Kansas City Route.
The Kansas City Route will take you 800 miles with a slightly longer 11 hours 40 minutes of driving time. You'll get to pass through beautiful Kansas City and expansive prairies along this beautiful corridor of America.
The Kansas City Route is the longest of the two routes. You will get to visit Kansas City along the way, however there are potentially fewer main attractions to stop off along the way.
Because of all the incredible destinations to visit along the way, we recommend taking three to four days for this road trip. Both routes will be full of open road fun and beautiful natural scenery.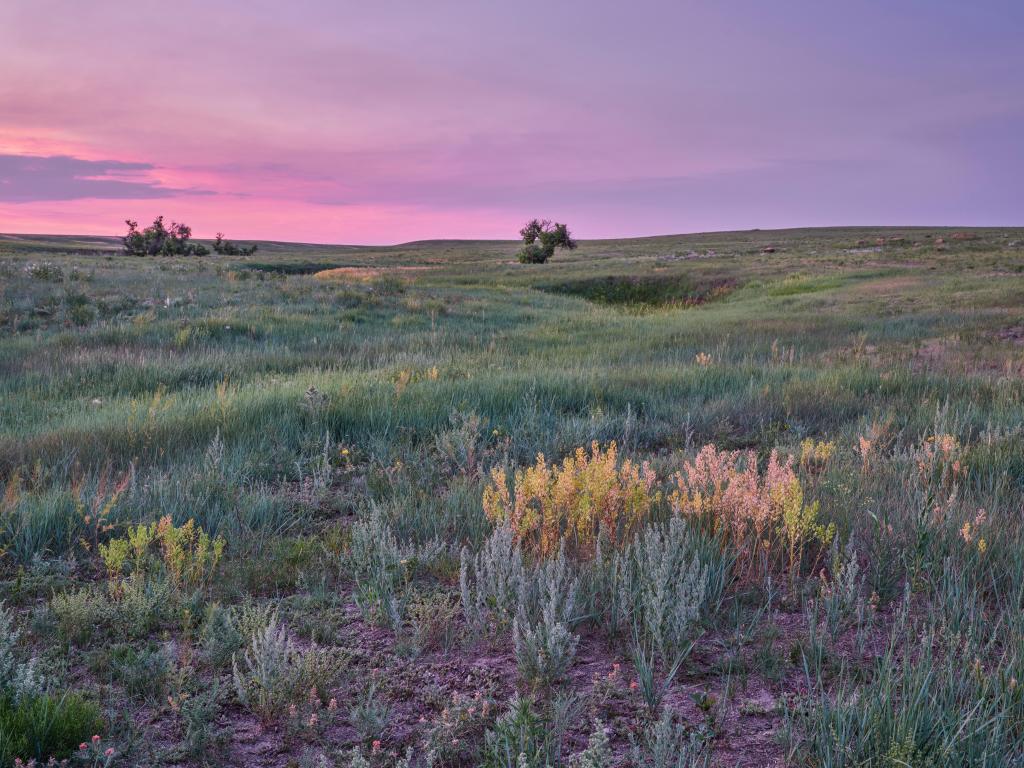 Best road trip route from Iowa to Denver, Colorado
The Platte River Route will take you through Omaha where you can take a stroll over the impressive Bob Kerrey Pedestrian Bridge on your way to explore the city.
There are plenty of wonderful stops along the way including a mid-point stop in Kearney where you can see the River Road Archway Museum.
Other highlights include beautiful Lincoln to visit the Nebraska State Capitol Monument and the beautiful scenery of Medicine Bow-Routt National Forest.
Taking the Kansas City route opens up a more scenic journey, with wildlife areas and natural places such as Red Rock Park and Aurora's stunning landscapes that are a feast for the eyes.
This route provides you with the opportunity to cross through Kansas City to explore what this area has to offer. Landmarks include Nelson-Atkins Museum of Art, Kansas City Zoo, and National WWI Museum and Memorial.
If you are visiting Rocky Mountain National Park, keep in mind that the national park uses a timed entry permit system. Please check the national park's website to see if you need to make a reservation before your visit.
Platte River Route
From Des Moines, take Interstate 80 (I-80) west to beautiful Omaha, Nebraska. Check out the city and get back on the interstate into Lincoln. After spending some time exploring the historical and cultural offerings of Lincoln, the capital of Nebraska, head west.
Make a slight detour across the Platte River and into the charming city of Grand Island. Afterwards, continue driving parallel to the Platte River and into the town of Kearney to rest.
After Kearney, make your way back on I-80. Head west, continuing along the mighty Platte River and merge onto I-76. Continue on until you reach your destination of Denver, Colorado.
Kansas City Route
From Des Moines, Iowa, head south on I-35 into Kansas City. Take your time exploring this incredible city at the border between two states. After you've had your fill exploring the area, head west on I-70. Continue on through Topeka and the expansive grasslands of Kansas.
Drive through Kansas and into Colorado. Continue on I-70 until you reach your destination in Denver.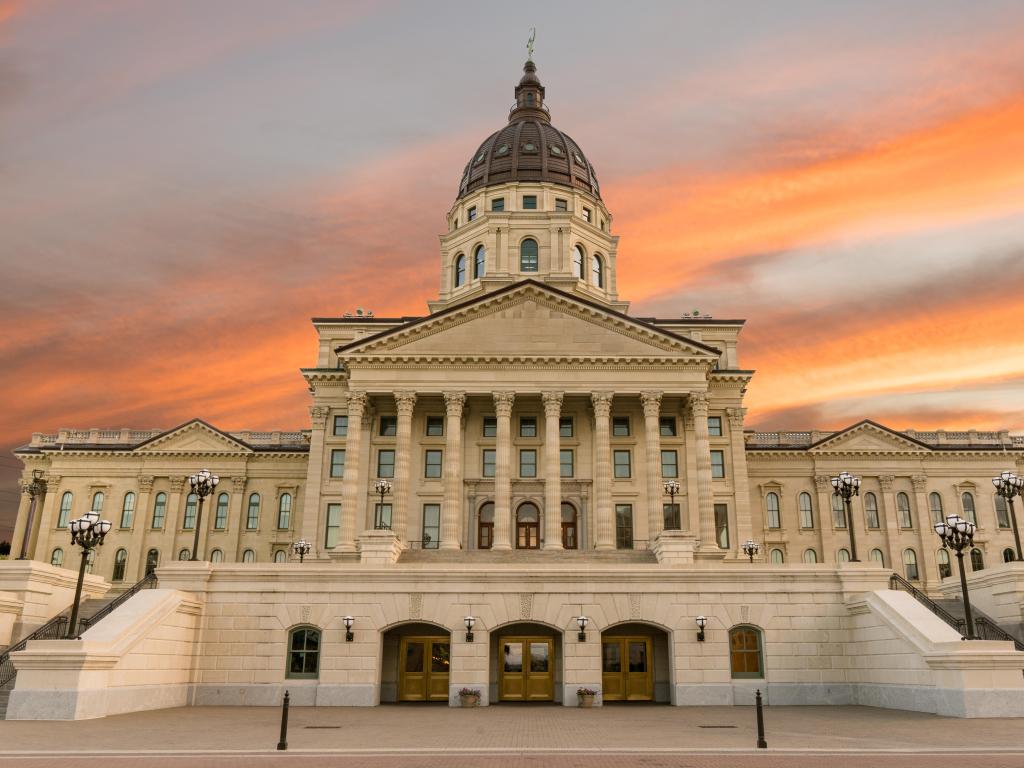 Best places to stop between Iowa and Denver, Colorado
Despite not being a long road trip, there are plenty of places to stop and enjoy along the way between Iowa and Denver. However, for a relaxing overnight stop with plenty of things to do and see, here are our favorite places to stop along both routes.
Take in the Great Plains in Kearney
About halfway on the Platte River Route, stop off in the historic city of Kearney. This old-worldly city is full of country charm and a good mix of activities, bike trails, and museums to explore, which will keep all the travelers happily occupied.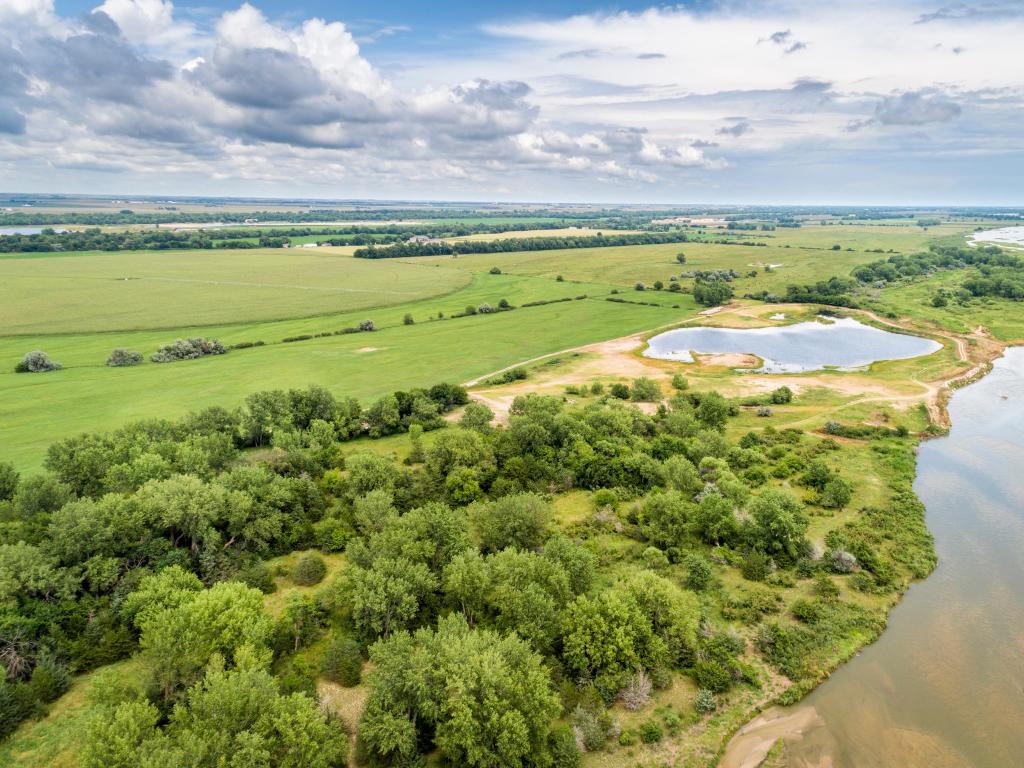 History fans will love visiting the Great Platte River Road Archway Museum. This historical exhibit is perfect for learning about the creation of the first Transcontinental Railroad. If you are a fan of arts, you can head to the Museum of Nebraska, which houses works by local artists.
If you would like to spend your time outdoors instead, check out Cottonmill Lake for fishing, boating, and horseback riding. Another wonderful natural area is Yanney Heritage Park. There is plenty to see and do including an observation center, gardens and plenty of wildlife to encounter.
While visiting and exploring Kearney, we recommend staying at the comfortable and highly rated Hampton Inn, Kearney. Here, you can relax in luxury before getting back on the route.
This hotel is a modern and stylish hotel located conveniently off the interstate. The hotel has plenty of amenities like an Indoor pool and hot tub for enjoying and relaxing after a busy day, free parking, fitness room, and comfortable rooms.
Once you've had your time to relax in your hotel, check out the attractions close by. Within walking distance are several excellent restaurants and bars that serve locally inspired cuisine.
Fun and excitement in Kansas City
Beautiful and lively Kansas City, Missouri, is about three hours into the journey on the Kansas City Route. There are plenty of excitement, natural beauty, and sights to keep you busy for a day or more.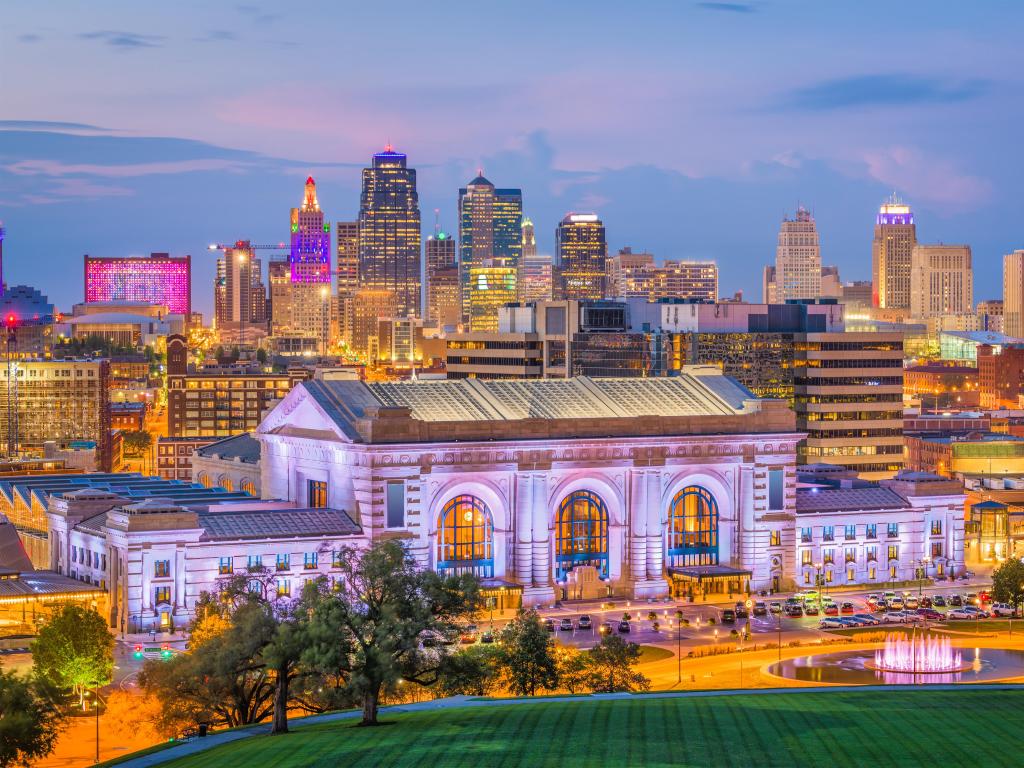 By day, the city is known for its natural beauty, but at night it comes to life. The city has a rich jazz and blues music scene, plenty of world-class restaurants, and popular bars.
Check out the famous Union Station. This attraction was once a bustling station, but now houses restaurants, a cinema and even a hotel. Keep an eye out for pop-up cocktail bars that open inside towards the end of the year.
There are plenty of accommodation options in the city, but our top choice is Home2 Suites by Hilton Kansas City. Relaxation starts right after you check in here, because this amazing hotel has a fabulous indoor pool for enjoying at the end of a long day.
There's no need to travel far for an authentic American breakfast, as you can enjoy one here every morning. The hotel also features a fitness centre and a minimarket to buy any essential items you need without leaving the comfort of your lodging.
Here, you're close to a wide range of attractions, including Mount Marty Park, Rosewood Park and Fisher Park. What's more, you don't have to go far to visit fantastic restaurants and bars close by.
Where to stay when you reach Denver, Colorado
When you reach your destination, we recommend enjoying your time in Denver in style at the Kimpton Hotel Born for a well-deserved rest in luxury. This chic and modern hotel is in the heart of Denver. This hotel has beautiful mountain views from the hotel's terrace and excellent dining options on-site.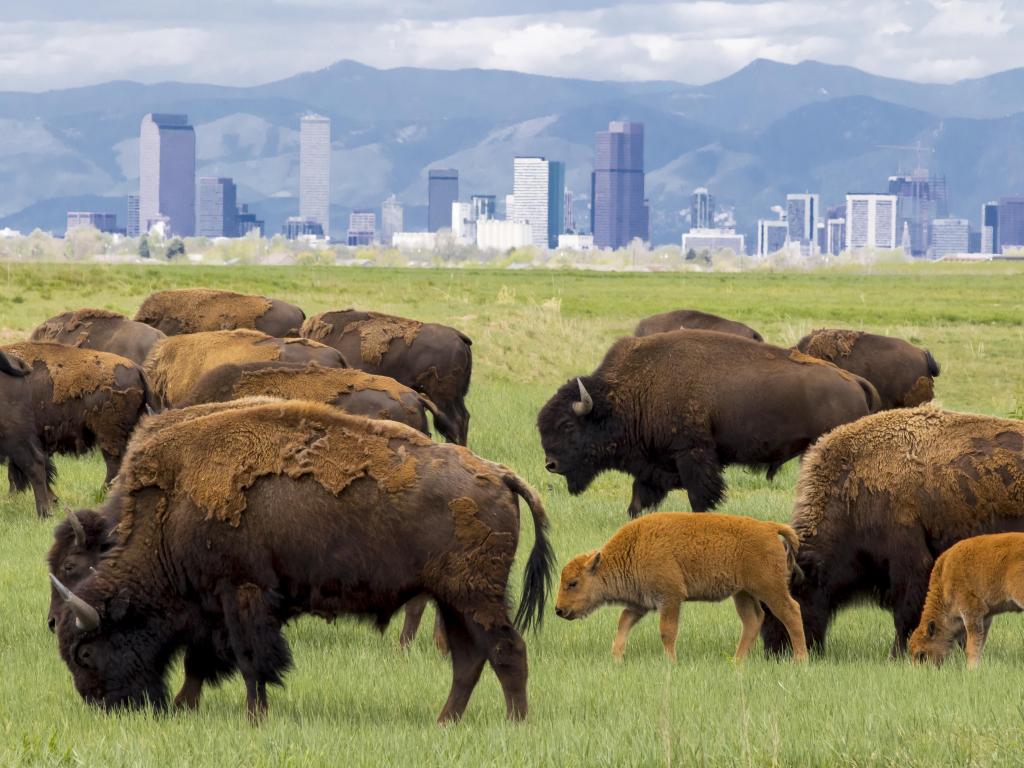 Once you've relaxed in style, it's time to explore Denver. The hotel is close to all the best restaurants and attractions in the area like Elitch Gardens, the downtown aquarium, and Paramount.
Parking is available at the hotel, so there's no need to worry about your vehicle, and instead take to the streets by foot. You can also rent a bike from the hotel to discover the beauty of the city on its many bike paths.
Things to see on a road trip from Iowa to Denver, Colorado
There are plenty of wonderful sights and activities along the way. If you're looking for fun and adventure or rest and relaxation, there's bound to be plenty of exciting things for you to enjoy on this road trip.
Platte River Route
Des Moines Art Center - Founded in 1948, this museum features a large main gallery with several exhibitions that run throughout the year. As well as an impressive display of artwork, it also offers classes such as drawing and printmaking, within the inspiring art spaces.
Omaha - Heading into Omaha, the impressive Bob Kerrey Pedestrian Bridge crosses the Missouri River. Taking it by foot or bike is popular when crossing between Nebraska and Iowa. Once in Omaha there is plenty to do, including the Henry Doorly Zoo and Aquarium or Durham Museum features traveling exhibits and a history of Omaha city.
Nebraska State Capitol - Guided tours around Nebraska State Capitol are a must to get the best understanding of this amazing building and its history. The fourteen stories are impressive, with interesting artwork and architecture throughout.
Grand Island - There are many reasons to visit Grand Island and the Stuhr Museum of the Prairie Pioneer is one of those. Visit the yesteryear village to get an account of the early days of the prairie and interesting displays. A good few hours to visit is needed.
North Platte - It is worth a visit to North Platte en route, which is nestled in Lincoln, Nebraska. A visit here, to the home of Buffalo Bill, throws up lots of interesting attractions such as Golden Spike Tower, which offers the best view of the world's largest rail yard, the Union Pacific's Bailey Yard.
Sterling City of Living Trees - Local artists have worked on tree trunks throughout the city to carve them into stunning sculptures. Stroll through Sterling to see how many of these art installations you can spot—there are over 20 and counting!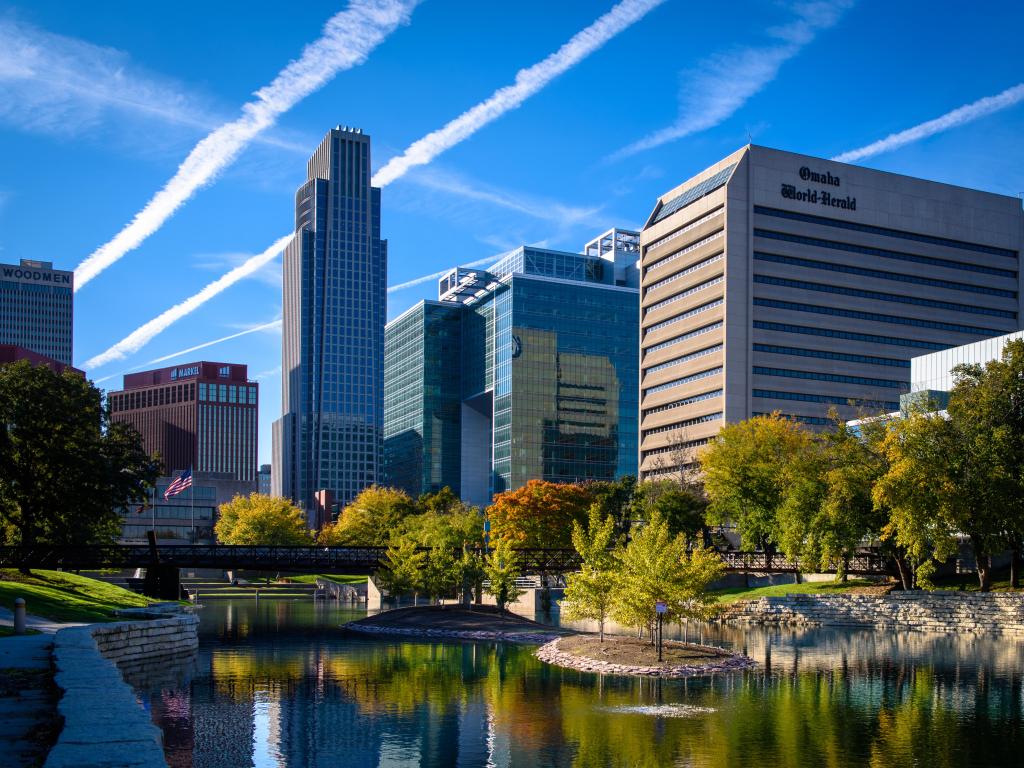 Kansas City Route
Kansas City Zoo - Set in over 200 acres, this is a popular attraction with plenty of animals to see. If you would love to get even closer, then you can book a range of experiences with the animals, such as going behind the scenes with the penguins and camels for feeding time.
Red Rocks Park and Amphitheatre - These red-stone cliffs in Overland have concerts running from Spring onwards. Make sure to book a seat at one of the unique show venues around.
Topeka - The capital city of Kansas is full of impressive sights as you enjoy a wander round the city. After a visit to the Kansas State Capitol, why not wander by Lake Shawnee?
Geary State Fishing Lake and Wildlife Area - Take a stroll around this clear lake just 10 miles south of Junction City. It should be easy to spot a host of wildlife here with the lakes stocked with bass and catfish, and the land spread with anything from beavers to deer. Stop off for a picnic and a spot of fishing should you fancy.
Limon Heritage Museum - Step back in time as you enter this museum and Railroad Park. The museum and grounds are expansive, and provide you with a good knowledge of this rural farming town. It's free and conveniently located off the 1-70, so ideal for a short stop off on your journey.
Aurora - Love open spaces, stunning landscapes and golf courses? Then a stop off at Aurora is a must. Known as the gateway to the Rockies, it is a vibrant and popular city with the beautiful backdrop of the Rocky Mountains. The Stanley Marketplace, a huge food market, is a well-known destination for refreshments.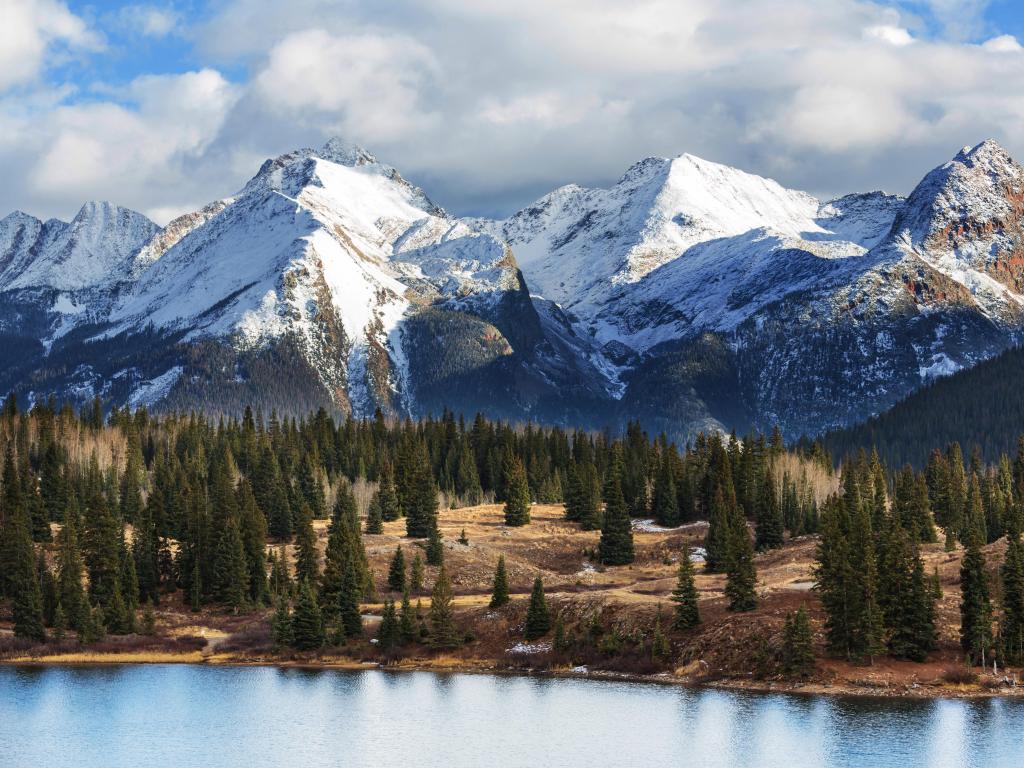 Both Routes
Greater Des Moines Botanical Gardens - A huge collection of native and exotic plants, with over 1000 different types, greets you at Des Moines Botanical Gardens. Take a wander through the gardens, walled areas and conservatory to learn more about the different plant species on display.
Blank Park Zoo - If you enjoy a zoo visit, then make sure to visit the only accredited zoo in Iowa, the Blank Park Zoo. Nearly 3,000 animals are here to enjoy this wild adventure for all.
Rocky Mountain Arsenal Wildlife Refuge - Get close to nature here in this downtown Denver refuge center. There is an abundance of wildlife, including deer, bison and coyotes, to be seen when you drive across the 15,988 acres of land. A Wildlife Drive can take around an hour to complete and is well worth the visit.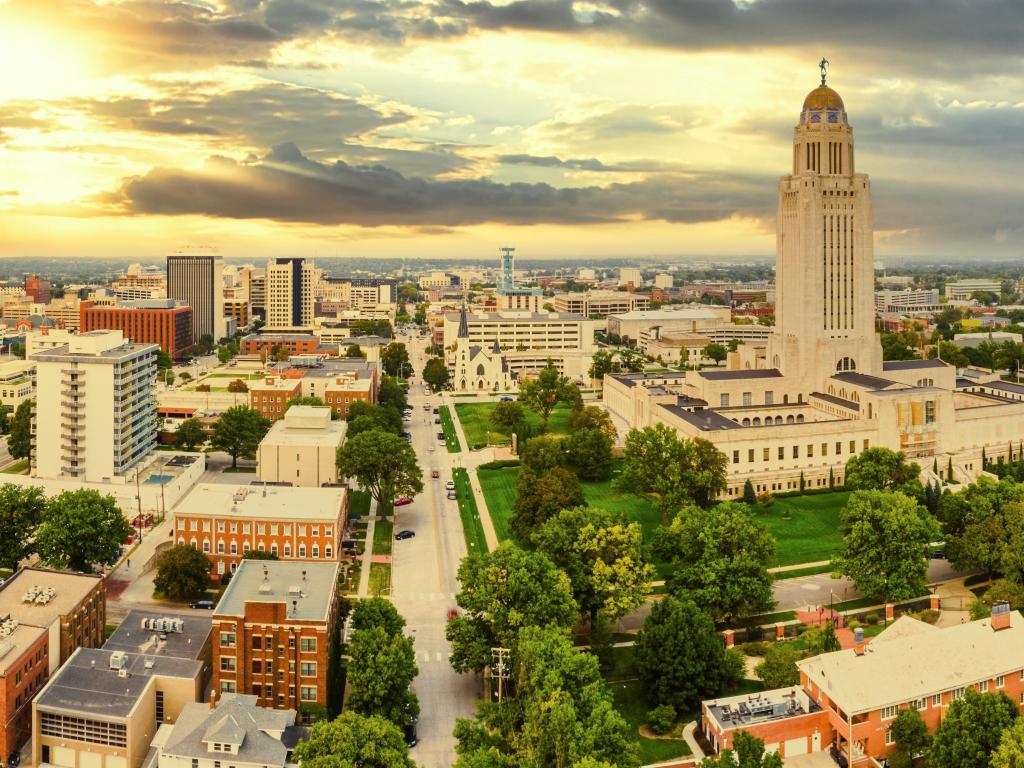 Best time to go on a road trip from Iowa to Denver, Colorado
The best time to visit Denver, Colorado, is from April to October, when the weather is nice and more favorable. The warmer months are also perfect for outdoor activities such as hiking.
A winter visit is not a bad idea as Denver lies close to several world-famous ski towns. There are tons of winter activities across Denver and the Rocky Mountains such as Cherry Tree Nothing Winter Wonderland Light Walk, Denver Christkindlmarkt and The Mile High Tree.
Denver, Colorado, is busiest through the summer months from June to September. The temperatures can reach around 86 degrees Fahrenheit in August, with the altitude of Denver contributing to that temperature not rising further like some other cities.
With the warmer weather and sunshine, it will be more crowded during this time and accommodation is likely to be more expensive, so picking months either side of these peak times would help keep spending down.
From September to February things are a lot quieter and accommodation costs are not at a premium. Although this time of year is not as popular it is still fairly mild, where temperatures can still reach 45 degrees Fahrenheit.
Spring and fall are pleasant times to visit Denver. Fall colors and spring flowers make the landscape come alive and you get to avoid the summer crowds and winter snow.
In January, the annual National Western Stock Show, Rodeo, and Horse Show attracts over 640,000 people and is the largest stock show in the world. The events surrounding it are eye-catching, so spend time marveling at the shows and milling around the acres of shopping available on site.
Check out the city's St Patrick's Day Parade in March, where you can drink whiskey, dance, and enjoy the great atmosphere. Another fantastic festival is the Cherry Creek Arts Festival held in July. It has an array of different art displays, music events, as well as food and drink stalls.
Throughout Winter there are a host of events such as Colorado Lights and Zoo Lights. Both are stunning lighting events, with light displays and music transforming the city. These beautiful events are a must for any visitor traveling to Denver during this time.