Road Trip From Las Vegas To San Francisco
Nothing tops an epic drive through the desert followed by a tour of California's finest greenery, and the road trip from Las Vegas to San Francisco offers just that. Instead of flying, jump in your car and drive through a chain of amazing sand dunes, parks, forests, and mountains.
The road trip from Las Vegas to San Francisco takes 8 hours 45 minutes to drive and spans 580 miles. Best stops include Death Valley and Yosemite National Park, Sequoia, Stanislaus, and Sierra National Forests, and the scenery at Mammoth Lakes.
It's very easy to miss something when you have so much to cover, so read on to get an idea of what this trip has in store for you.
How far is San Francisco from Las Vegas and how long will the road trip take?
The road trip from Las Vegas to San Francisco spans about 580 miles and can be done in 8 hours 40 minutes. What this means for you is that you can take off in the morning and enjoy an exciting night in Vegas that same day.
That said, doing this would mean missing out on an impossibly scenic road trip. Passing through Bakersfield, Fresno, and Modesto gives you loads of stopover options and the opportunity to detour into California's gorgeous parks and forests at any point.
In the summer, an alternate route opens up for a few months - you can drive along Death Valley National Park before going right through Yosemite National Park via Tioga Pass.
Best routes from Las Vegas to San Francisco
Route
Distance
Driving Time
The Interstate Route


(via Highway 99)

580 miles
8 hours 40 minutes
The Yosemite route


(via Tioga Pass)

560 miles
10 hours 10 minutes
Although the mileage covered is the same as on the other route, the twisting Sierra Nevada roads are bound to extend your travel time to a bit over 10 hours.
A factor that could potentially slow down your drive is traffic just outside of San Francisco – even on a Saturday, driving through Oakland to get to Golden Gate City can be just as tedious as getting stuck in weekday traffic during rush hour.
This is especially true during sports season or if there's a major event in town (which there are plenty of), so plan ahead to avoid getting stuck at the home stretch.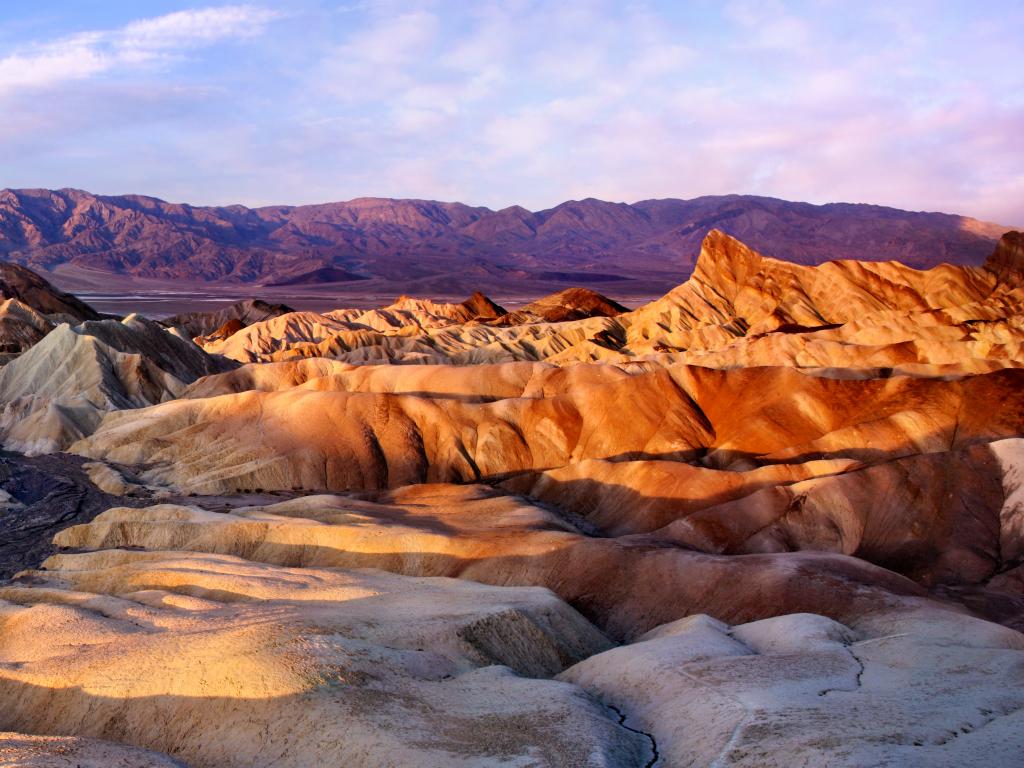 Best road trip route from Las Vegas to San Francisco
There really isn't a 'best' route from Las Vegas to San Francisco – both of the outlined itineraries are beautiful in their own way. The more direct route will feel more urban and follow bigger roads, whereas the longer scenic drive lets you see more of the sights on your trip.
The Interstate Route
Take Interstate 15 out of Las Vegas, following it past Sloan Canyon Conservation Area and into California. Past Mojave National Preserve and Death Valley, get on State Route 58 at Barstow and follow it all the way to Bakersfield.
From there, take State Route 99 north past Sequoia, Kings, and Yosemite National Parks, and Sierra National Forest – as an added treat, you'll be driving straight through the cities of Fresno, Merced, and Modesto.
At Manteca, briefly follow State Route 120 into Interstates 5, 205, and 580, passing Garin, Anthony Chabot, and Reinhardt Redwood State Parks. Once in Oakland, cross the San Francisco – Oakland Bay Bridge into San Francisco.
The Yosemite Route
From Las Vegas, take U.S. Route 95 northwest past Red Rock Canyon National Conservation Area, and follow it along Death Valley and make a sharp left onto State Route 266. Past Boundary Peak, enter California via Route 6, then get onto State Route 120 at Benton.
Follow the state route past Inyo National Forest, and with Mono Lake to your right, go left to enter Yosemite via Tioga Pass. Leaving the park (still on State Route 120), continue past Red Hills Recreational Management Area and Woodward Reservoir Park.
Not long after that, you'll reach the Manteca-San Francisco portion of the drive, at which point the routes converge.
Best places to stop between Las Vegas and San Francisco
If ever there was a journey that shouldn't be done in one day, the road trip from Las Vegas to San Francisco is definitely it. Ideally, you should be doing this road trip when you have 2 weeks of uninhibited exploration time. Here are some of the best stops you can find along the way:
Admire Yosemite's natural beauty from Fish Lake
Yosemite's the centerpiece of many California-based road trips - wherever you're headed, you can always justify an excursion to the beautiful Yosemite Valley. Some resorts at Yosemite are better than others, but none can beat The Tenaya Lodge.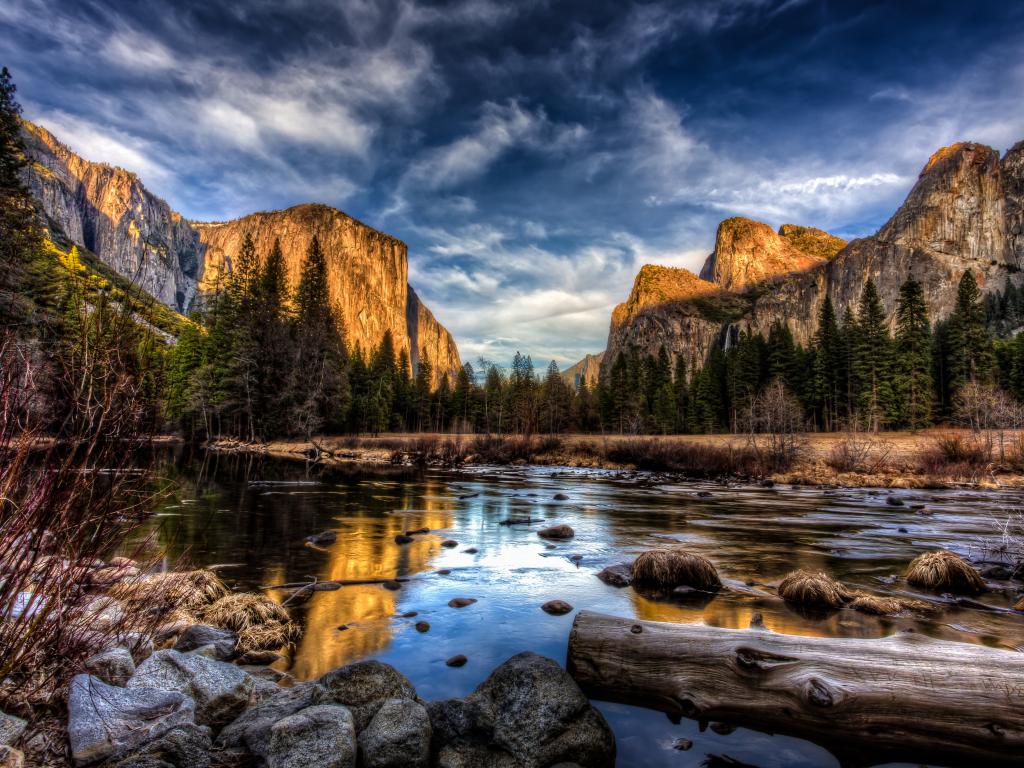 Featuring a beautiful swimming pool and communal area, the lodge's exterior is as inviting as they come, and the abundance of amazing outdoor activities you can do here (hiking, rock climbing, skiing) is second to none.
The on-site restaurant will keep you well-energized throughout the day. The fitness center is an always-welcome addition, and topping everything off is the spa, where you can enjoy a massage and unwind before bed.
Most importantly, you won't get ripped off with the price just because of the location. You get everything you could possibly want for a fraction of the price of other hotels in the area.
Experience the very best of San Francisco
Nothing's better after a long trip than a night at an amazing hotel, and you'll find no shortage of these in San Francisco. If you want a luxurious stay at an ideal location, you can't find much better than St. Regis San Francisco.
The first thing you'll notice after the alluring lobby is the beautiful rooms, which are somehow both extremely elegant and casual. Ideally, you should try to get a room on one of the higher floors, as the view of San Fran is spectacular, day and night.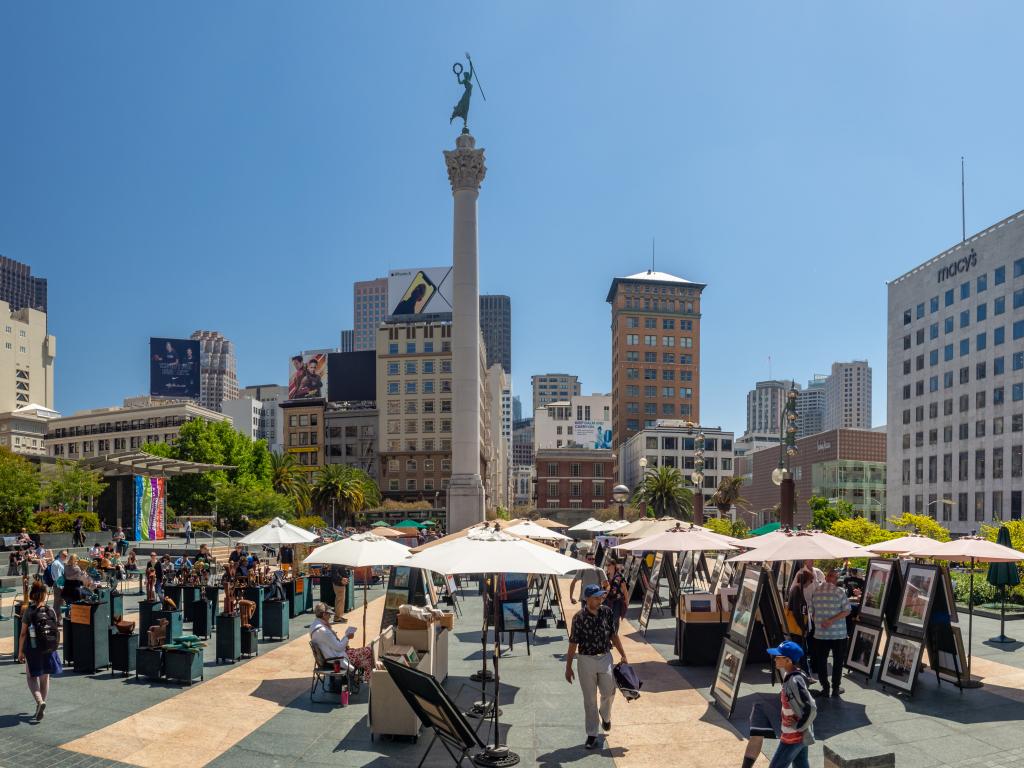 You'll also have access to a spectacular swimming pool, and an on-site bar and restaurant. Then there's the hotel's very own Remede Spa – besides the steam rooms and whirlpools, guests can also go see a spa therapist.
If you're visiting during the sports season, you're in luck, as the Oracle Stadium (and many other major attractions in San Fran, for that matter) are all within walking distance of the hotel.
Unsurprisingly, this is a rather expensive hotel, but there's a good reason for that. Besides just being centrally located in San Francisco, St. Regis is genuinely one of the best the city has to offer in terms of amenities and service.
Things to see on a road trip from Las Vegas to San Francisco
The road trip from Las Vegas to San Francisco covers a lot of ground between these two scenic routes, so you'll have plenty to admire along the way. If you're traveling in the summer, you could take one on the way there and the other on the return trip.
These are some of the places to look out for on the way:
Mojave National Preserve – besides the beautiful Joshua trees, this area also features the ghost town, Kelso
Death Valley National Park – one of the hottest places in America is also among the most beautiful if visited under the right weather conditions
Bakersfield – the first major city you'll encounter on your way is a great segue into the rest of urban California
Fresno – located in the very heart of California, this beautiful city is the perfect base of operations for exploring the surrounding parks and forests
Sequoia & Kings Canyon National Parks – everything about these parks is gigantic, from the trees to the mountains and canyons
Sierra National Forest – a strong contender for the best mountain views in the entire East California nature chain
Yosemite National Park – one of the most scenic parks in California and beyond, Yosemite's unprecedented geodiversity makes it an obligatory destination during your trip
Stanislaus National Forest – a breathtaking stretch of green along the Stanislaus River
Reinhardt Redwood Regional Park – despite not being by the coast, this forest has no shortage of beautiful redwoods
Red Rock Canyon National Conservation Area – beautiful red rocks and hiking trails located just outside Las Vegas. You might need to make a reservation for a timed-entry slot, so check the official website before traveling.
Bishop – a charming city and one of the very best stops to rest after traversing Death Valley National Park
Inyo National Forest – the meeting point between the White Mountains and the Sierra Nevada Mountains also houses some of the oldest trees known to man
Mammoth Lakes – a town that houses Mammoth Mountain Ski Area and a slew of stunning mountain lakes, making it perfect for year-round recreation
Mono Lake – California's very own "inland sea" is a beautiful spot for bird-watching
Oakland – a lively port city with great nightlife and plenty of year-round cultural events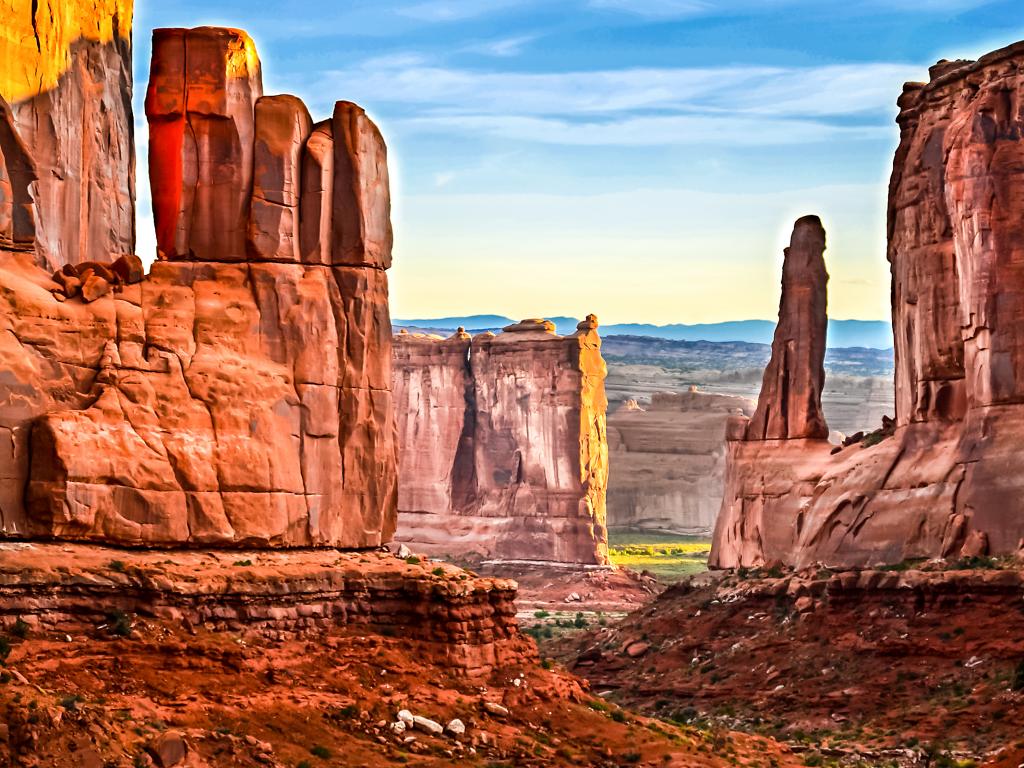 Best time to go on a road trip from Las Vegas to San Francisco
There's quite a lot you should take into consideration when deciding when to do the trip from Las Vegas to San Francisco, both in terms of the drive and the city itself.
Tioga Pass opens up early in the summer and is usually closed in or near November. This means that if you travel in the winter, you can only do the quicker route, and certain sections of the forests you'll be passing are bound to be closed off.
On top of that, January is the rainiest month in San Francisco, and the Christmas holidays mark a brief resurgence of visitors in the winter. For these reasons, visiting this time of year is probably best avoided.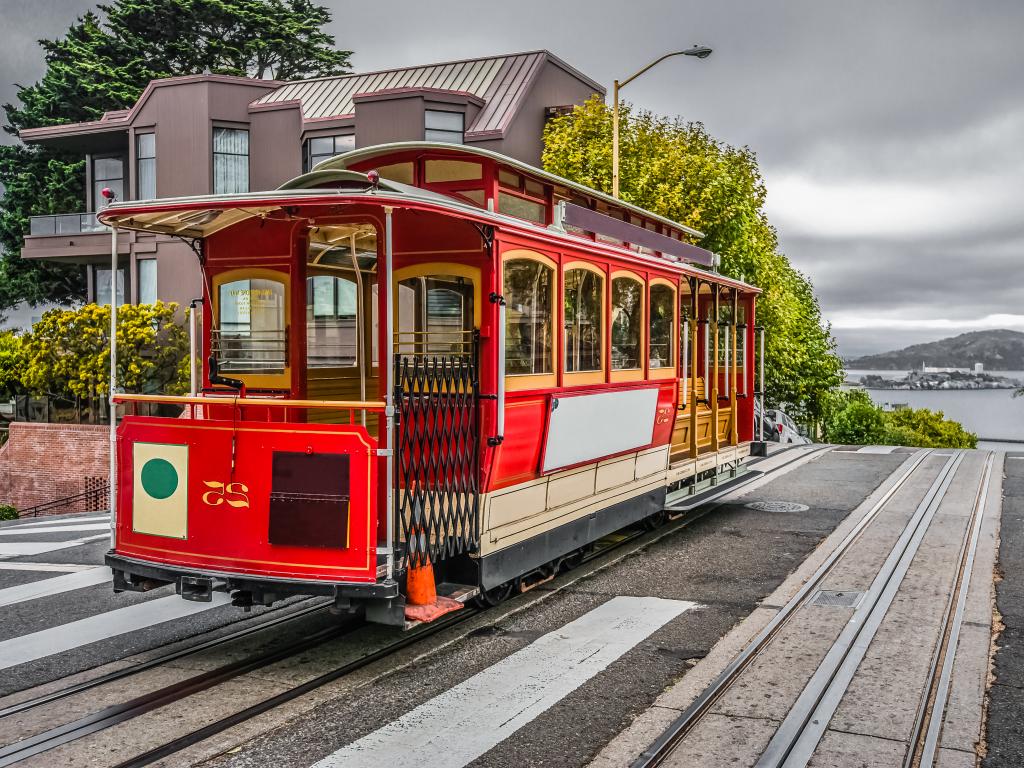 San Francisco's beautiful festivals and cultural events make summer its busiest season, but the weather conditions this time of year can't go unmentioned – the city is well-known for its heavy summer fog and coastal winds, which in turn lead to mid-60s temperatures.
Spring can be a bit of a risk, as the drive itself will be scenic and pleasant (even in Death Valley in early spring), but this is also when San Francisco's weather is at its most inconsistent - you can expect harsh sunlight one minute and a downpour the next.
Generally, fall is probably the safest option for this road trip. With temperatures hovering at around 70 degrees, you can get a summer-esque experience while still visiting out of season, meaning fewer crowds and a chance of snagging some affordable accommodation.