Road Trip from Las Vegas to Seattle
If the Nevada heat is getting to be a bit too much for you, or you simply want to try something completely different, consider doing a road trip from Las Vegas to Seattle. The journey will take you across rugged mountains and more parks and forests than you'll know what to do with.
The 1,172-mile road trip from Las Vegas to Seattle takes about 19 hours to drive. You'll get to see Carson City, Portland, Big Pine, Reno, Red Rock Canyon, Death Valley National Park, Yosemite National Park, Sierra Nevada, and Lake Tahoe on the way.
It can be easy to miss out on something when planning such a long road trip, so continue reading to get an idea of what's in store for you.
How far is Seattle from Las Vegas and how long will the road trip take?
Comparison of road trip route options between Las Vegas and Seattle
Route
Distance
Driving Time
California Route


Note: may be unavailable in winter due to road closures

1,172 miles
19 hours and 25 minutes
Utah Route
1,253 miles
18 hours and 45 minutes
The road trip from Las Vegas to Seattle takes just over 19 hours to complete, and the drive covers 1,172 miles. This means that even if you take off early, you will need to stop and take a break somewhere along the way for a night or two.
You could get to Seattle in around 17 hours if you leave Nevada from the north, but that would mean rushing what could be an epic trip.
By driving through the Sierra Nevada and the slew of beautiful parks and forests that straddle them, you can set yourself up for one of the most unforgettable trips of your life. We recommend you take at least 5 days to enjoy everything this journey has to offer.
There is an alternative 1,253-mile route that is just as scenic as the first option and will take you almost 19 hours to drive through the rugged scenery of the Wasatch Range and some of the most gorgeous national parks in Utah as well as Idaho.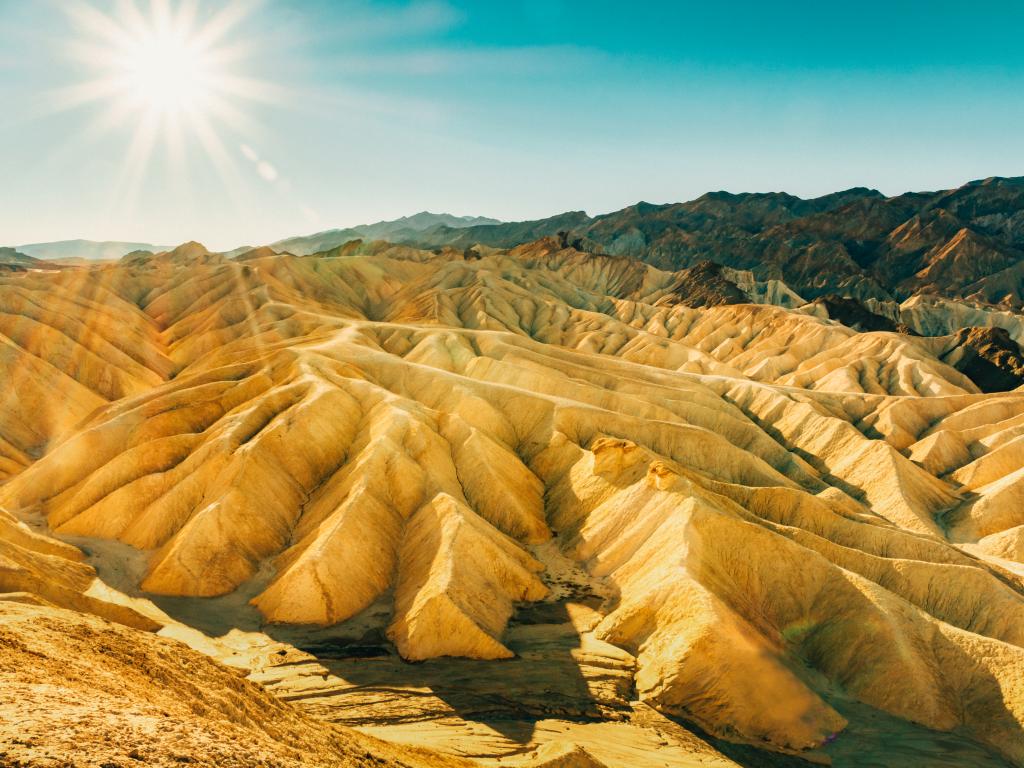 Best road trip route from Las Vegas to Seattle
The best road trip from Las Vegas to Seattle will depend on the landmarks and attractions you are interested in. Both routes are just as scenic as one another and will roughly take a similar time to drive.
The California Route takes you through the beautiful Sierra Nevada range and its constituent parks and forests, followed by the most scenic parts of Oregon and Washington state.
You will be amazed by the stunning scenery of Zion National Park, Dixie and Umatilla National Forests as well as admire the views of the snow-capped peaks of the Wasatch Range if you choose to follow the Utah Route.
Where there are tall mountains and cold weather, you can usually expect snow and road closures, which also applies to these routes. The mountain ranges occupy a big part of the trip and some highways like US-395 are known to cause trouble in harsh weather.
Another thing you have to keep in mind is traffic: to start with, trying to leave Las Vegas on a weekend can wind up extending your trip by an hour or two. Portland and Seattle are also notorious for their traffic from early morning to mid-afternoon, freeway drive or otherwise.
How to drive from Las Vegas to Seattle
The map above shows our suggestions for the best routes between Las Vegas and Seattle. Keep reading for detailed descriptions of both routes, where to stay on either, and the best things to do on the way.
California Route
Take US-95 N out of Las Vegas, passing Red Rock Canyon National Conservation Area and Death Valley National Park. Use NV-266 and 168 to get onto US-395 at Big Pine and follow it north through Inyo National Forest and past Yosemite National Park.
Not long after passing Stanislaus National Forest, you'll arrive at Carson City, not far from Lake Tahoe. Continue onto CA-36 W and turn right onto CA-139 N in Susanville.
Still hugging the Sierras, drive past Plumas, Lassen, and Shasta-Trinity National Forests before making your way into Oregon, where you will start driving on OR-39 N.
Turn left onto OR-140 W and merge onto US-97 N towards Bend. Following US-97 through Klamath Falls, pass Crater Lake National Park and Umpqua National Forest before getting onto OR-58. Stay on this route past Williamette National Forest and drive through Eugene.
From here, follow Interstate 5 North (I-5 N) past Mt. Hood National Forest and into Portland. Get your bearings here before continuing along the interstate, past Gifford Pinchot National Forest and Capitol State Forest and into Olympia.
After visiting Olympic National Park, drive through Tacoma and past Mt. Rainier National Park to reach your destination in Seattle.
Utah Route
Follow Interstate 15 (I-15) from Las Vegas and pass briefly through Arizona to reach Utah. Drive past Zion National Park and Dixie National Forest to reach Provo, which borders Utah Lake.
Continue following I-15 to reach Salt Lake City and explore this colorful city before heading back on the interstate. Drive past the Great Salt Lake and admire the view of the Wasatch Range on your right.
Continue onto Interstate 84 West (I-84 W), following the signs for Boise as you enter Idaho. Follow the interstate and drive past Morley Nelson Snake River Birds of Prey National Conservation Area to reach Boise. Here you can take a break and visit Boise National Forest.
Keep on the interstate and drive through Umatilla National Forest and Wallowa-Whitman National Forest. Take Exit 179 for Interstate 82 West (I-82 W) towards Umatilla and cross the Columbia River.
Once you are in Washington, take Exit 131 for WA-14 W towards Plymouth and turn right onto WA-221 N, which will merge onto I-82 W shortly. When you reach Union Gap, you will have the opportunity to make a detour to Hanford Reach National Monument by following WA-24.
Alternatively, you can take Exit 31 past Yakima for US-12 W and turn right onto WA-7 N to visit Mount Rainier National Park.
Otherwise, keep driving north and use the left two lanes to merge onto Interstate 90 West (I-90 W) in Holmes and drive through Teanaway Community Forest to reach your final destination in Seattle.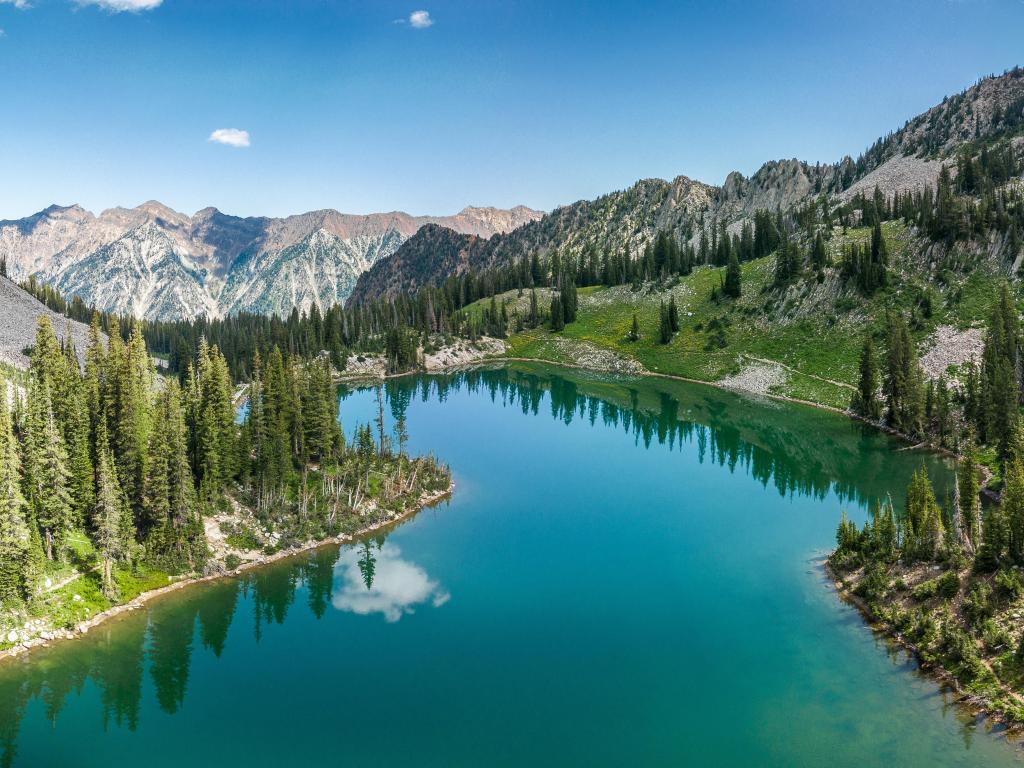 Best places to stop between Las Vegas and Seattle
There's practically no way to do this road trip without stopping for at least a couple of nights, and fortunately, both routes have you completely covered on that front. These are some of the best stops you can expect to find on your trip from Las Vegas to Seattle:
Spend an idyllic winter weekend in Mammoth Lakes
If you're drawn to Seattle for the abundance of wintertime activities, the winter wonderland that is Mammoth Lakes - only 5 hours away from Las Vegas via our California Route - should be right up your alley. The most impressive hotel in the area would have to be The Village Lodge.
The condos at this resort are incredibly cozy, featuring a kitchen area and a fireplace for those especially chilly evenings. What really makes this place stand out, however, is the surrounding village, full of charm and perfect for a romantic stroll in the snow.
If you are feeling adventurous or want to enjoy snow sports, why not hit the slopes at Mammoth Mountain Ski Area, which is directly accessible by a gondola and ski lift from the resort? You will also get to admire the gorgeous mountain views shrouded in powdery snow.
If skiing or snowboarding is not your thing, the Sierra Star Golf Course, located less than a mile away from the resort, is an incredibly scenic course that is open to the public. You can also opt for a staycation and enjoy one of the 5 hot tubs or the outdoor pool at the hotel.
This might not be the best pick if you're traveling on a budget, but the fact that this hotel stands out among a sea of competitors so effortlessly is more than enough to justify the price.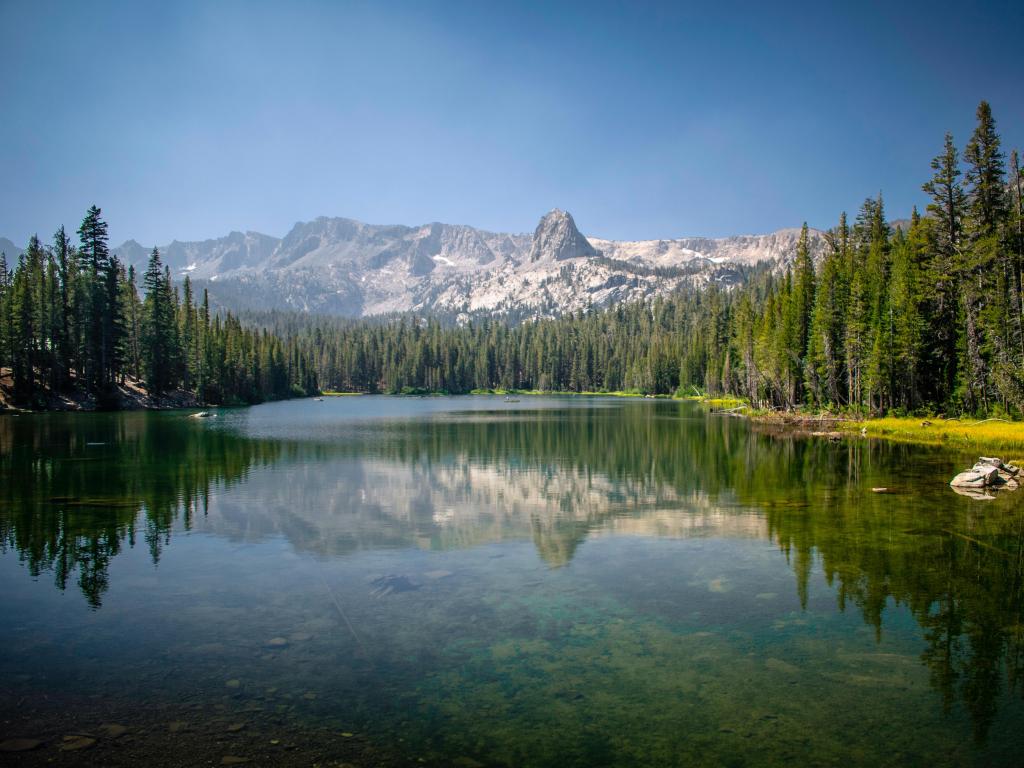 Get inspired by arts and architecture in Salt Lake City
Located about 5 hours away from Las Vegas via our Utah Route, Salt Lake City is the state capital and is known for its unique architecture and rich history. With so much to explore ranging from state-of-the-art museums to historical landmarks, it is a great idea to make an overnight stop in this city.
When it comes to where to stay, it is hard to beat the Grand America Hotel, which is located in the heart of downtown and offers stunning rooms and the most luxurious amenities as well as an upscale restaurant that serves modern American fare.
The hotel is located near the famous Temple Square which houses the Salt Lake Temple of the Church of Jesus Christ of Latter-day Saints, which is world-renowned for its unique architecture. While here, you can also enjoy the beautiful grounds.
The Leonardo is another impressive institution that is located downtown. Also called the Museum of Creativity and Innovation, you can explore how science, technology, art, and creativity interact and connect with each other during your visit.
You will find plenty of attractions and landmarks within walking distance of the accommodation's prime location. However, if you wish to relax and unwind before the last leg of your trip, the hotel has a fabulous indoor pool which you can enjoy before a visit to the spa.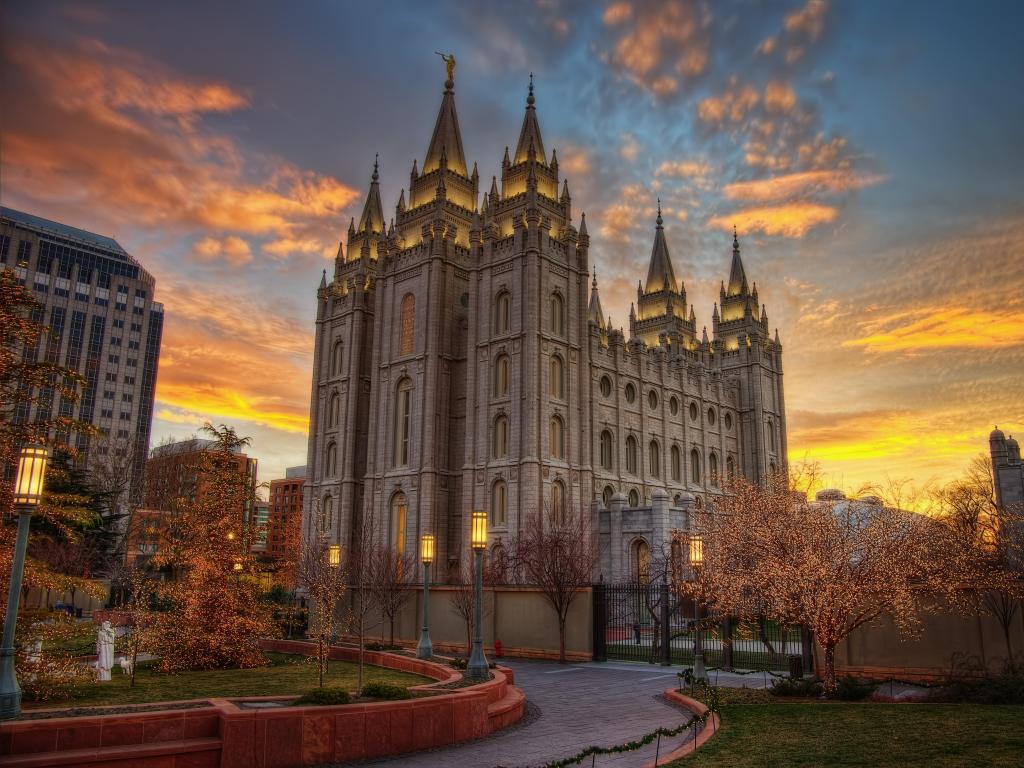 Experience the best Seattle has to offer
Anyone who's been to Seattle can tell you how hard it is to find an affordable hotel without a reservation, so it's important to be proactive. To get the best blend of genuine quality and fair pricing, consider booking a room at the Fairmont Olympic Hotel a few weeks before you travel.
Featuring everything from an indoor swimming pool and jacuzzi to incredibly stylish bar and dining areas, you'd be hard-pressed to find a single flaw in this historic hotel. Every corner of every room is decorated and styled to perfection.
Seattle Art Museum is a short walk away from the hotel and you can easily spend a whole day here exploring the many wonderful exhibitions that feature old and new artworks by artists from all over the world.
The famous 5th Avenue Theatre is located right across from the hotel, and you can book yourself a ticket for one of the many world-class shows if you are in the mood for an amazing concert or a fantastic musical.
Seattle is known as one of the top 10 foodie cities in North America and it is easy to understand why with so many amazing dining options. However, if you prefer a quiet night in, the hotel offers several award-winning restaurants on-site that are sure to impress.
Things to see on a road trip from Las Vegas to Seattle
There's so much to check out on the way from Las Vegas to Seattle and making a comprehensive list of what to do and see can be relatively hard. To help you with your planning, here are some of the places you absolutely have to visit:
California Route
Red Rock Canyon National Conservation Area, Las Vegas - Designated as Nevada's first National Conservation Area, Red Rock Canyon provides Vegas with its signature backdrop. Enjoy one of the many picturesque hiking trails and a 13-mile scenic drive while visiting. You might need to make a reservation for a timed-entry slot, so check the official website before traveling.
Death Valley National Park, California and Nevada - If the weather isn't too overbearing, a visit to this fascinating desert valley is a must. Death Valley is also the largest national park outside Alaska in the USA.
Sierra National Forest, California - Enjoy a hike or a stroll in this incredibly scenic forest renowned for its beautiful lakes and mountain landscapes.
Mammoth Lakes, Mono County - This beautiful town and its village section attract countless visitors with its warm summers and adventurous winters with many options for winter sports.
Inyo National Forest, Bishop - A scenic forest that features long stretches of both the Sierras and the White Mountains. If you are feeling up for it, try one of the challenging trails here.
Yosemite National Park, California - One of the most popular parks in California and beyond, due to its gorgeous views of rugged mountains, endless streams, and the incredible Yosemite Valley.
Lake Tahoe, Carson City - America's largest high-altitude lake makes for an incredible vacation spot thanks to the surrounding forests and beaches.
North California Forest Stretch, California - a beautiful chain of forests that extend from Lake Tahoe to the northernmost points in California, offering you countless hiking and camping spots.
Crater Lake National Park, Crater Lake - Formed by the collapse of Mount Mazama, this is the deepest lake in the States, not to mention one of the most beautiful.
Deschutes, Willamette, and Mt Hood National Forests - Continuing California's forest chain trend, these forests are arguably even greener and more beautiful thanks to their older and more imposing trees.
Portland Bill Lighthouse, Portland - The distinctive red and white tower stands in a museum complex where you can visit the impressive main exhibit to learn about the lighthouse and its keepers.
Olympic National Park, Port Angeles - If you can't make up your mind between seeing forests, beaches, or mountains, this park offers the ultimate mixture of these experiences.
Tiger Mountain State Forest, Issaquah - The abundance of scenic hiking and biking trails makes this forest an outdoorsman's dream come true.
Seattle Art Museum, Seattle - One block from the famous Pike Place Market, this museum houses a global collection of arts old and new.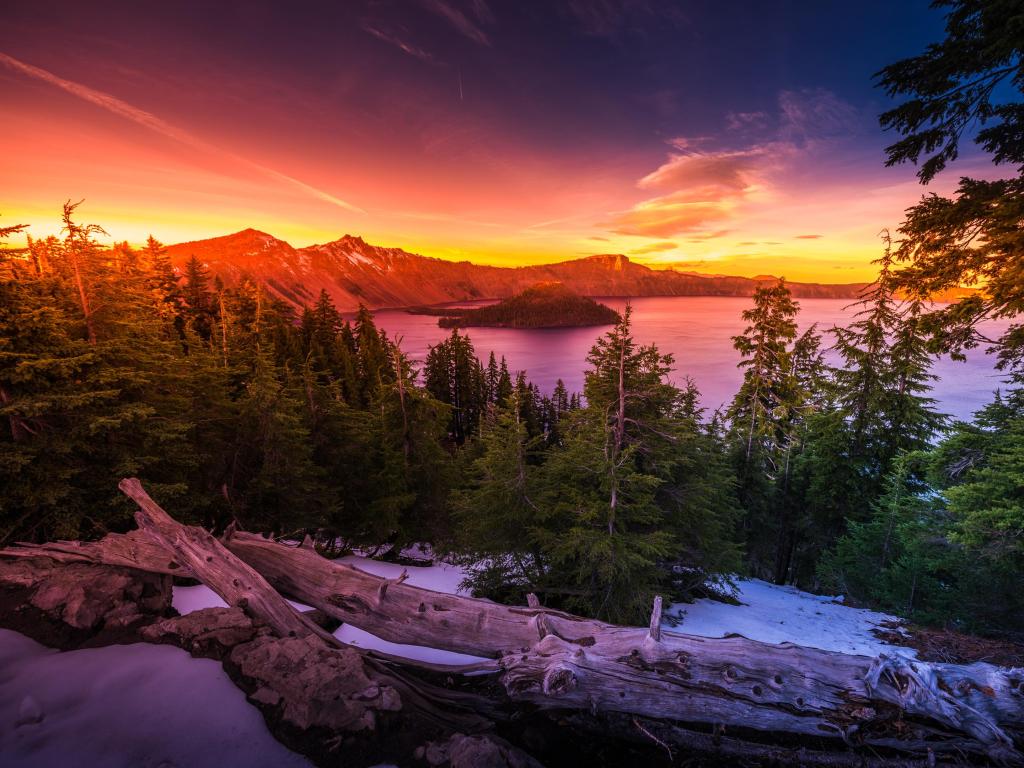 Utah Route
Zion National Park, Utah - This park features an expansive canyon and opportunities for hiking, biking and rock climbing among massive sandstone cliffs of cream, pink, and red. If you'd like to hike up to Angels Landing, you will need a permit and will need to make a reservation. Check the Zion National Park's website for more details.
Dixie National Forest, Cedar City - A stunning landscape that includes Boulder Mountain, Red Canyon and Panguitch Lake, visiting this national forest will be a highlight of your trip with its stunningly colorful scenery.
Bridal Veil Falls, Provo - A beautiful natural waterfall in scenic Provo Canyon that is easily accessible via a short hike.
The Great Salt Lake, Utah - This largest saltwater lake in the Western Hemisphere offers opportunities to swim and sunbathe on the clean, white-sand beaches.
The Leonardo, Salt Lake City - Also known as the Museum of Creativity and Innovation, this complex aims to bring science, technology, art, and creativity together through interactive experiences.
Salt Lake Temple, Salt Lake City - Visitors can enjoy the grounds and learn about the history of this church during their visit to the largest temple of the Church of Jesus Christ of Latter-day Saints.
Bear River Migratory Bird Refuge, Brigham City - This refuge offers a variety of outdoor recreation opportunities such as wildlife watching, birding, hiking, cycling, running, hunting and fishing.
Morley Nelson Snake River Birds of Prey National Conservation Area, Murphy - This remarkable wildlife habitat is home to the greatest concentration of nesting birds of prey in North America.
Boise National Forest, Boise - This forest has more than 70 camping grounds and picnic areas and offers opportunities for hiking, big game hunting and fishing.
Umatilla National Forest, Pendleton - This stunning forest covers 1.4 million acres of diverse landscapes and plant communities while offering amazing recreational opportunities.
Wallowa-Whitman National Forest, Baker City - This awe-inspiring forest is the home to tranquil hikes and adventurous trails at the same time.
Hanford Reach National Monument, Mattawa - If you wish to be mesmerized by stunning scenery, this national monument is a must-visit. The most popular hike in the area is White Bluffs South Slope Trail.
Mount Rainier National Park, Washington - A wilderness area through and through, this park features some of the most varied and most scenic terrains in the state of Washington.
Teanaway Community Forest, Cle Elum - This forest offers fantastic views of Mt. Stuart and the Enchantments, as well as the Teanaway Valley. The most popular hike is Three Tree Cave Loop.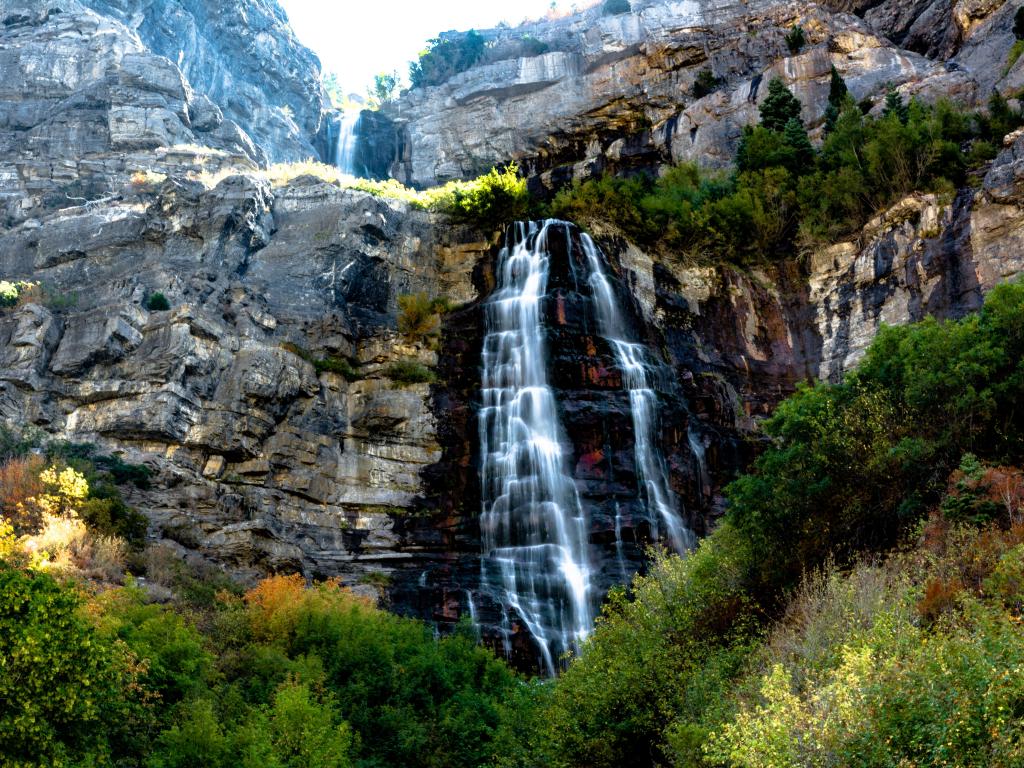 Best time to go on a road trip from Las Vegas to Seattle
There really is no wrong time to do a road trip from Las Vegas to Seattle as far as Emerald City itself is concerned. With a slew of events from PAX to Taste Washington, there's plenty to do here no matter the time of year - the main thing you'll want to keep in mind is the weather.
Temperatures in Seattle are a fair bit lower than what people from more southern states might be accustomed to, so it should come as no surprise that many tourists flock here in the summer to take advantage of the pleasant temperatures that average 70 degrees Fahrenheit.
If you haven't sorted out your accommodation well in advance, visiting Seattle in the summer without a plan might end up with you being overcharged for a less-than-stellar hotel.
The Cascades and Mt. Rainier do draw their share of winter sports enthusiasts to Seattle. If you're mainly interested in exploring the city, the low temperatures which can reach 30 degrees Fahrenheit and the abundance of snow are things to keep in mind.
If you want to visit out of season, spring can be a bit hard to recommend because of the Pacific climate and frequent rainfall. Fall, on the other hand, doesn't have this problem, especially not in September when temperatures rarely fall degrees Fahrenheit.