Road Trip From Los Angeles to Napa Valley and Sonoma
If you love a good Shiraz or Chardonnay and are in the market for a scenic road trip to boot, you won't want to miss out on the road trip from Los Angeles to Napa Valley and Sonoma.
The 500-mile road trip from Los Angeles to Napa Valley and Sonoma takes 9 hours 30 minutes of driving. Signature stopovers include Malibu, San Luis Obispo, Morro Bay, Santa Cruz, and San Francisco, as well as Big Sur and Los Padres National Forest.
Keep reading until the end to learn everything there is to know about this epic road trip.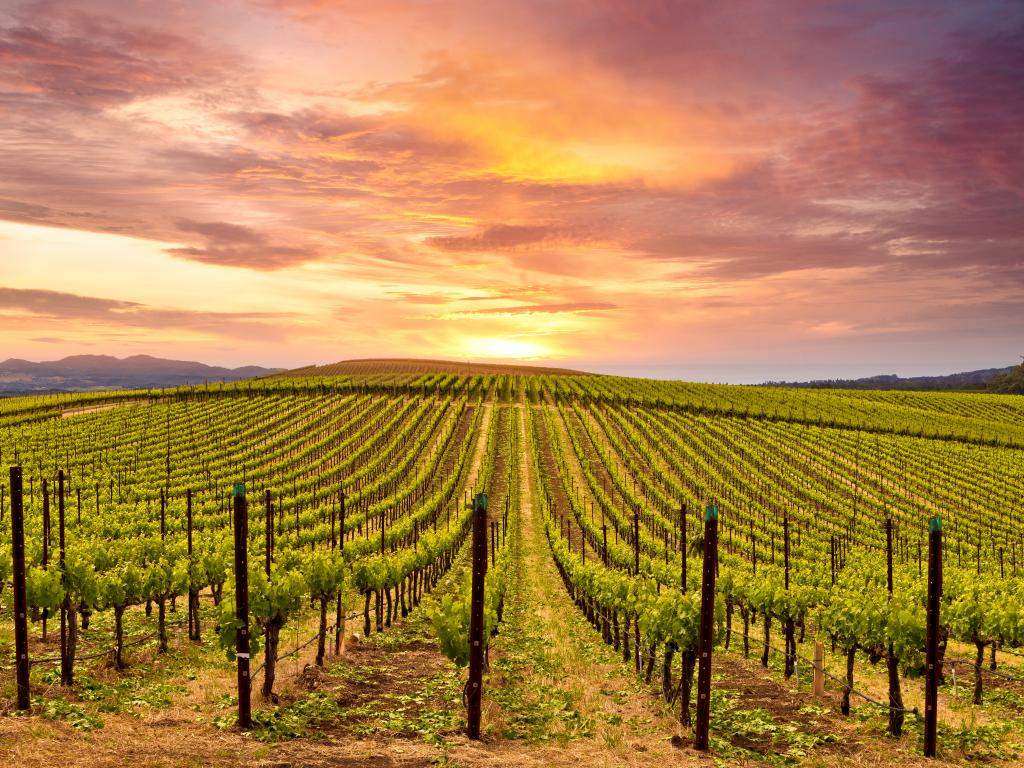 How far is Los Angeles to Napa Valley and Sonoma and how long will the road trip take?
Los Angeles is about 500 miles from Napa Valley and Sonoma. Depending on which roads you take, the trip could take upwards of 6 hours and 20 minutes of pure driving to complete.
While in theory, you can leave Los Angeles at breakfast time and arrive in Sonoma in time for dinner, it would be better to break up the journey over the course of two or three days - this way, you can fully appreciate some of the main attractions along the route.
One of the biggest draws of this road trip is the large number of cities you'll be passing on the way, so to make the most of the drive, try to devote at least a day to each of them if you have the time.
However, keep in mind that having so many tourist cities to drive through means you're practically guaranteed to run into traffic, especially near the Los Angeles area. Keep a close eye on the congestion near the cities and make strategic stops to avoid traffic jams.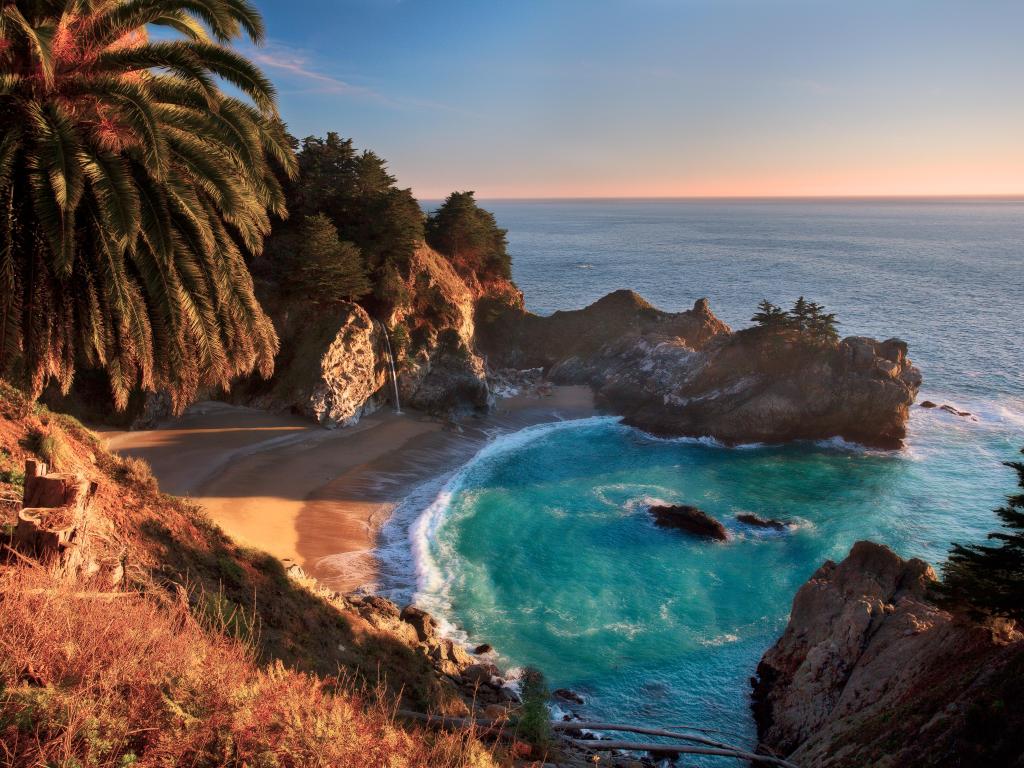 Best road trip route from Los Angeles to Napa Valley and Sonoma
To enjoy the road trip from Los Angeles to Napa Valley and Sonoma to the max, you should take the coastal route from Los Angeles along the Highway 101 and the Pacific Coast Highway, as this will enable you to take in some of the most amazing scenery of the Californian coastline.
Road trip route from Los Angeles to Napa Valley and Sonoma
From Los Angeles, go to Santa Monica via Interstate 10, then proceed Route 1 past Malibu and Mugu State Park. When you get just past Oxnard, you will join Highway 101. Pass through Ventura and Santa Barbara, then head inland into Santa Maria before reaching Pismo Beach.
Near Avila Beach and close to Morro Bay, you will head inland again and drive through Big Sur, Monterey, and Carmel-by-the-Sea. Soon after, you'll have the option to detour to San Jose before returning to the main route and visiting San Francisco.
After crossing the Golden Gate Bridge, stop by Muir Woods National Monument and Mt Tamalpais Watershed. Past Loma Verde Preserve, take Routes 37 and 121 the rest of the way to Napa Valley and Sonoma.
Best places to stop between Los Angeles and Napa Valley and Sonoma
There are plenty of wonderful sights, destinations, and tourist attractions to see on your road trip from Los Angeles to Napa Valley and Sonoma - so many, in fact, that you could easily spend upwards of two weeks viewing them all.
If you are thinking of breaking up your journey into two or three-night stopovers, consider staying at these resorts:
Enjoy the coastal sounds of Big Sur
Best known for its iconic Morro Rock landmark, Morro Bay is one of the most interesting places you can find en route. The city has plenty of amazing resorts, although none can match the rooms and sweeping ocean views provided by Alila Ventana Big Sur.
The suites are just about the most luxurious you can expect to find in this part of California, and they're complemented beautifully by the soothing sounds of the ocean and the countless vistas located mere minutes from the premises.
The Sur House and Terrace and Bar will keep you energized for a long day of exploration, and the two heated pools will keep you plenty warm even if you decide to visit out of season.
The hotel is rather pricy, even by coastal California standards, but it makes perfect sense when you consider the amazing location and the impeccable service and amenities.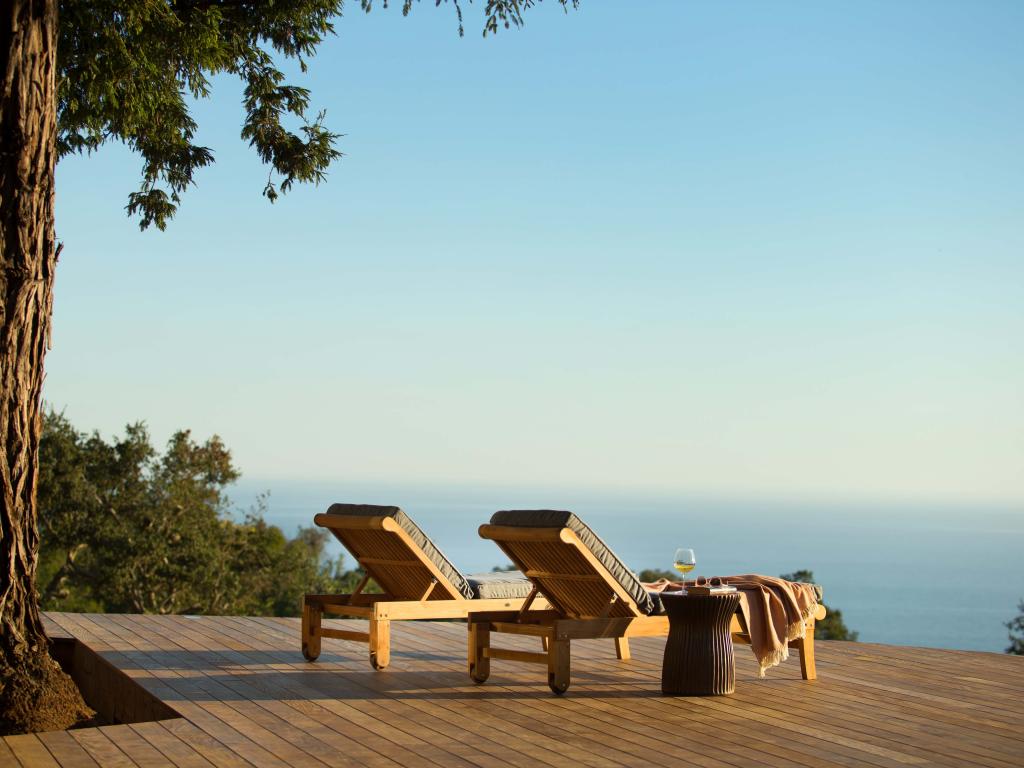 Immerse yourself in the culture of San Francisco
San Francisco is a lively, bustling city that's brimming with things to do, so you'd be wise to book a hotel here. Among the countless great choices, Hotel Nikko San Francisco stands out with one of the most beautiful interiors of any hotel in America.
Boasting stylish rooms with a spectacular view of the city, this hotel truly is the ultimate San Fran Experience. Once you've had some rest, you can enjoy yourself in the swimming pool, which is so great it gives the ocean a run for its money.
If you don't feel like overspending at a local eatery, you can take full advantage of the on-site dining restaurant and have a drink at the bar. Finally, you can top all that off with a thorough workout in the state-of-the-art fitness center.
Situated just off Union Square, the hotel lies close to the Golden Gate Theatre, San Francisco Cable Car, and Xanadu Gallery. You could find a cheaper place to stay in town, but there is no resort anywhere in the area that can even come close to matching this one.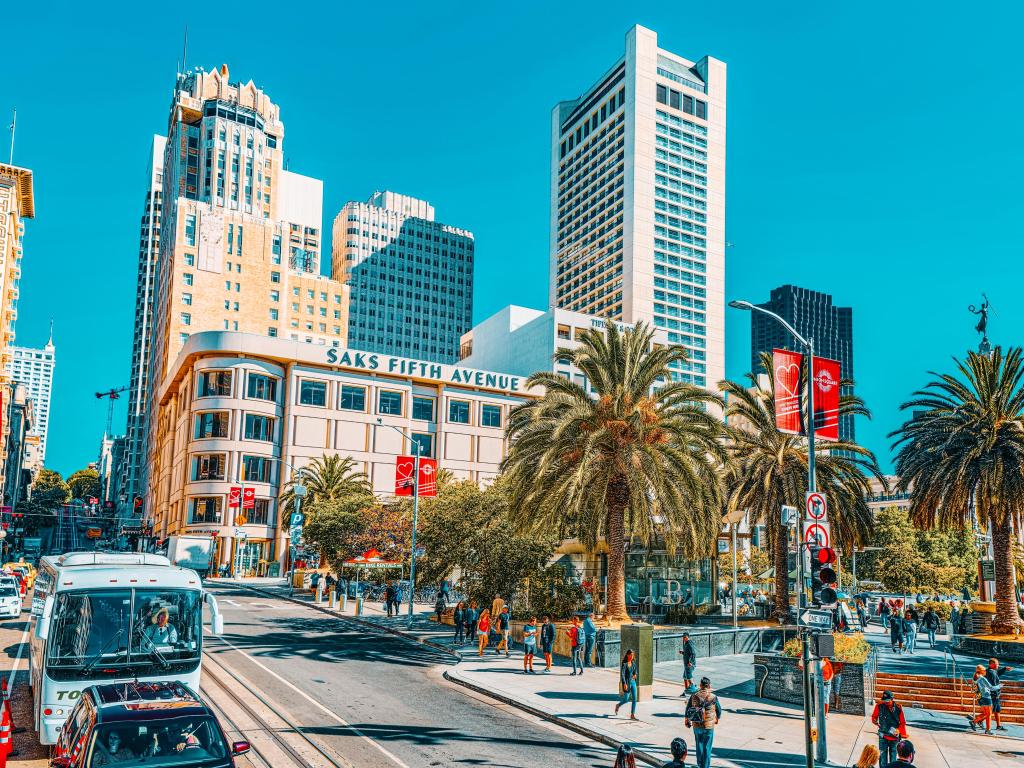 Things to see on a road trip from Los Angeles to Napa Valley and Sonoma
During the road trip from Los Angeles to Napa Valley and Sonoma, there are many fabulous places and attractions that are well worth visiting.
While it would take a week or two of driving to really do justice to the area, if you only have a few days available, these are the places you can't afford to miss out on:
Santa Barbara – Home to some incredible beaches, the excellent Mission Santa Barbara, and some of the best seafood restaurants in the whole of California.
Malibu – Glamorous coastal city which numerous A-List celebrities call home. It also boasts marvelous beaches and some beautiful hiking spots.
Point Mugu State Park – A spectacular park in the Santa Monica Mountains that features five stunning miles of coastline. Contained within are rolling hills, jagged rock bluffs, pristine sandy beaches, and impressive sand dunes.
Ventura – Known for its quaint pier and lovely harbor, this lively coastal city also has beautiful botanical gardens, the fascinating Mission San Buenaventura, and a hip cultural scene.
Carpinteria – Visit the 'World's Safest Beach' and enjoy the great casual dining scene and awesome mountain views available from this charming coastal community.
Pismo Beach – Beautiful beachside town on California's Central Coast that is also home to a number of exceptional wineries. During the cooler months, the local Monarch Butterfly Grove shelters this species of butterfly that migrates to the area.
San Luis Obispo – Described as 'The happiest city in America.' Home to gorgeous Spanish-style architecture, a lively social scene, and the notorious Bubblegum Alley.
Morro Bay – Notable for Morro Rock, a 575-foot tall volcanic mound that sits at one end of Morro Rock Beach. This beautiful coastal city also features Morro Bay State Park, a fabulous landscape of trails, lagoons, and a saltwater marsh that houses many species of birds.
Cambria – Situated where the ocean meets pine forest, this marvelous artsy enclave enjoys a breathtaking coastal landscape. As well as its excellent art galleries, historic architecture and splendid boutique shops, the area is also known for its terrific locally-sourced gastronomy.
Hearst Castle – Wealthy estate of the newspaper magnate William Randolph Hearst. It was built on a hill that overlooks San Simeon. It showcases over 100 rooms, a magnificent outdoor swimming pool, a private movie theater, and an exquisite range of sculptures, artwork, and antiques.
Big Sur – Arguably the most magnificent stretch of coastline in the whole of California, where the rugged Santa Lucia mountains and the roaring Pacific Ocean meet. It also houses the Slates Hot Springs and a sensational view of McWay Cove Beach and McWay Falls.
Ragged Point –Dubbed the 'Million Dollar View' on account of a lookout that presents one of California's most wondrous of scenic views.
Pfeiffer Big Sur State Park – State park located in Monterey County that is often referred to as a 'mini Yosemite'. Boasts Redwood trees that have lived in the area for over 2,200 years. Centered around the impressive Big Sur River, this park covers about 1,006 acres of the western slope of the Santa Lucia Mountain range.
Carmel By-The-Sea – Gorgeous artistic coastal city with stunning architecture, a laidback nature and fabulous dining options. Probably best known for its famous former mayor, Clint Eastwood.
Monterey – Made famous by the John Steinbeck novel Cannery Row. It is known for its stunning Monterey State Beach and world-class aquarium; it is also a great spot for whale watching.
Santa Cruz – Hip coastal town that boasts an iconic boardwalk and great beaches. It also has an excellent surfing museum and is a major hub for dolphin and whale-watching cruises.
San Francisco – One of the most progressive cities in the whole of the USA. Home of the Golden Gate Bridge, Alcatraz, cable cars, Lombard Street, a massive LGBT community, and Ghirardelli Chocolate.
Bodega Bay – The location for the Alfred Hitchcock classic film 'The Birds,' this sleepy fishing town possesses a delightful mix of beachside shops, cute art galleries, and outstanding seafood restaurants.
Napa Valley –The gateway to California's fabulous wine country. Enjoy scenic views of spectacular vineyards.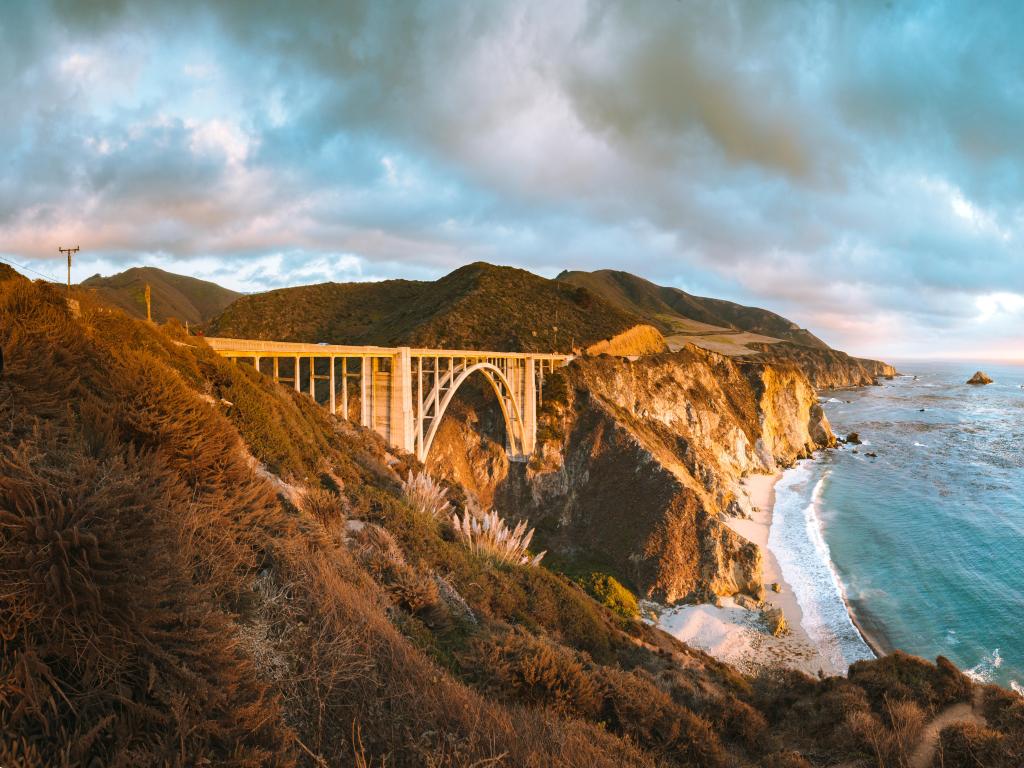 Best time to go on a road trip from Los Angeles to Napa Valley and Sonoma
You can undertake a road trip from Los Angeles to Napa Valley and Sonoma at any time of the year.
For most people, the 'best time' to visit is the period between August through to October, or March through to May. That said, fall is the peak season because of the grape harvest, so you can expect dense crowds and higher prices around this time.
In terms of weather, spring can be a bit hit-or-miss on account of rain. Still, when it's not raining, the temperatures are perfectly pleasant and there are far fewer people visiting the area - by extension, this also means hotel prices tend to go down.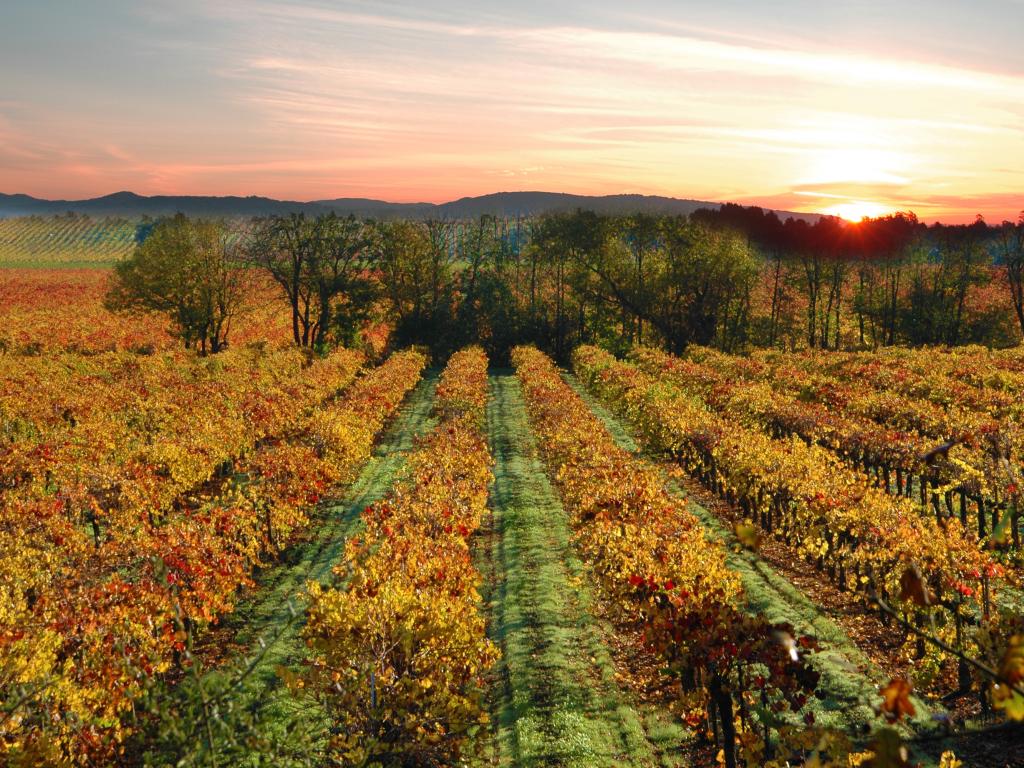 Typically, you are more likely to experience traffic at the weekends and during the holidays, so if you can avoid going at these times, it would save you a lot of trouble during your drive.
That aside, you can set off pretty much any time - just be sure to get your car fully serviced before you do so and to take lots of snacks and provisions with you along for the ride.