Road Trip from Maine to Orlando, Florida
If you've been searching for a way to discover all that the Eastern US has to offer, from northern metropolitan cities all the way down to sunny beach towns, then this exhilarating road trip from Maine to Orlando, Florida is calling your name!
The 1,600-mile road trip from Maine to Orlando, Florida will take 28 hours to drive, passing through some iconic cities like New York, Washington DC, Philadelphia and Boston, Virginia Beach, St. Augustine, with a stretch along the Blue Ridge Parkway.
There's no shortage of stopping points on this road trip, offering a little something for every kind of traveler and ensuring that you'll experience a once-in-a-lifetime, unforgettable trip. Keep reading to discover all that awaits you on this iconic trip to Orlando!
How far is Orlando, Florida from Maine, and how long will the road trip take?
Comparison of road trip routes between Maine and Orlando, Florida

| Route | Distance | Driving Time |
| --- | --- | --- |
| The Blue Ridge Parkway Route | 1,600 miles | 27 hours |
| The Coastal Route | 1,640 miles | 29 hours |
The Coastal Route from Main to Orlando, Florida going through Washington DC will take you about 29 hours to drive, crossing a whopping 1,640 miles from start to finish.
The Blue Ridge Parkway Route from Maine to Orlando, Florida will take you 27 hours, slightly shorter than the Coastal Route, covering about 1,600 miles in total and passing through some of the most beautiful landscapes in the Eastern US.
We recommend taking at least five days, but ideally closer to seven or nine, to complete either of these journeys. While you could do both routes in a shorter time, you'll end up missing out on the beauty of all these sites if you feel like you're rushing!
READ MORE - Ultimate Florida Road Trip Itinerary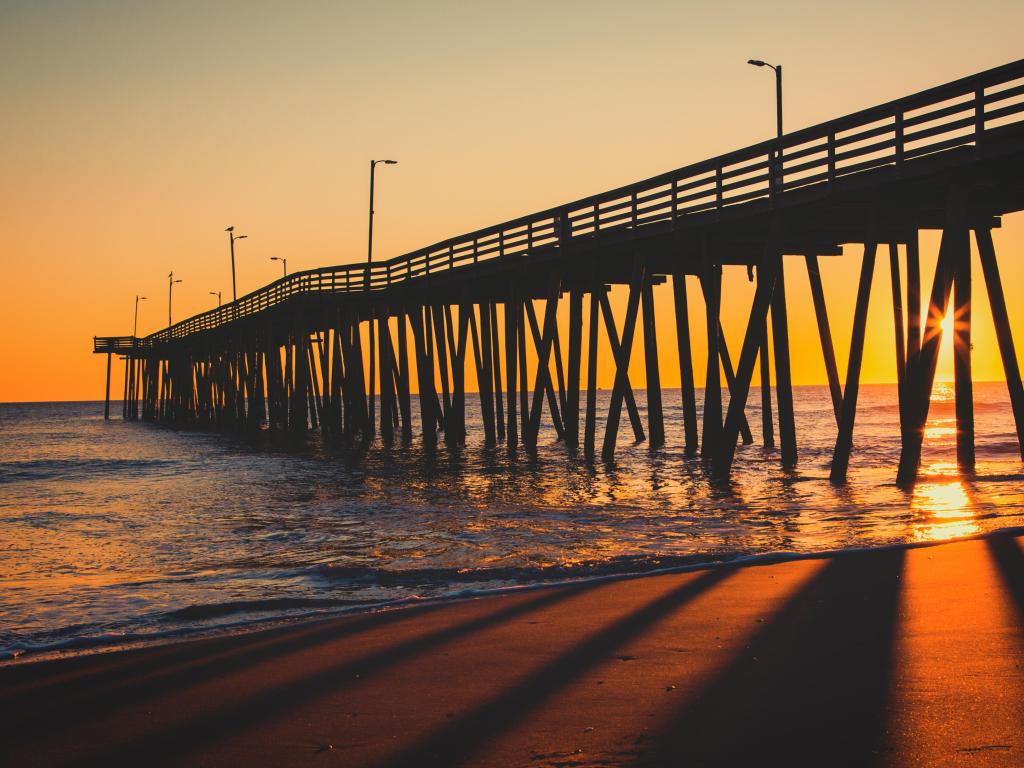 Best road trip route from Maine to Orlando, Florida
Choosing the route for the road trip from Maine to Orlando, Florida comes down to what sort of vibe you're after! Both routes offer a unique and individually curated experience, which we've detailed below.
If you're looking for a comprehensive route that takes you along almost the entirety of the country's Atlantic Coast, with tons of stops in larger cities along the way, then the Coastal Route is for you.
You'll have the chance to explore larger cities like New York and Washington, while also visiting some beautiful beach towns like Myrtle Beach and Virginia Beach. The best part is that while this route takes you through all these stopping points, you need only stop for the ones you want to visit!
For those looking for a forest-forward and more relaxed route, which takes you through smaller towns and has a more intimate feel, then the Blue Ridge Parkway Route is for you.
You'll drive along the beautiful Blue Ridge Mountains and pass by Shenandoah National Park, with stops in Luray, Roanoke and Charlotte. You won't get to experience the coastal sights on the other route, but you'll still get a chance to see some beautiful nature.
The Coastal Route
You'll start this route in Portland, where you'll get onto the I-95 and continue down past Portsmouth until you've reached beautiful Boston. From Boston, you'll get back onto I-95 and this time continue to Providence in Rhode Island.
The 95 interstate is what you'll continue along past New Haven and all the way to New York City, where we definitely recommend you stop to explore this world-renowned metropolis. When you've had your fill, take the I-95 past Philadelphia and all the way to Baltimore, where this road turns to the 895.
Take the Baltimore-Washington Parkway to DC, stopping here overnight if you'd like. Continue along I-95 and then merge onto the I-64, which takes you to Virginia Beach and back to the coast. From there, you'll take a series of smaller roads down past Wilmington to Myrtle Beach.
From there, continue along the coast on I-95 to Charleston, then Savannah, and then Jacksonville, continuing all the way down until you exit I-95 onto I-4 which will take you to beautiful Orlando.
If you have more time, make sure to check out our ultimate Florida road trip itinerary.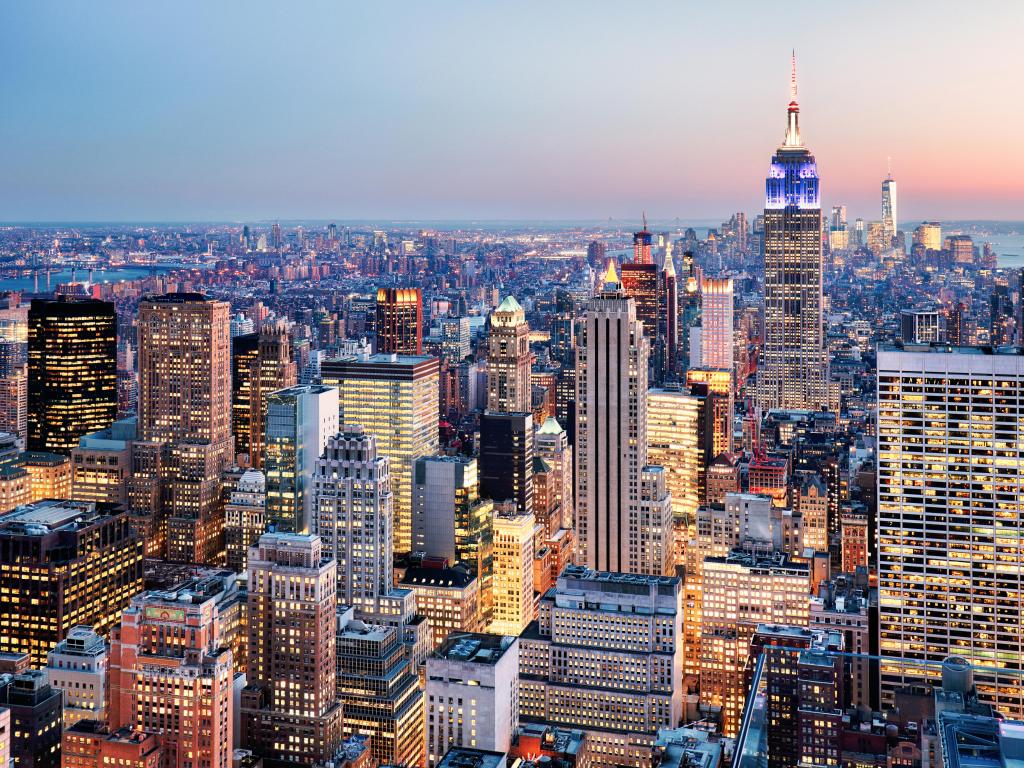 The Blue Ridge Parkway Route
This route starts off more or less the same as the Coastal Route, with the difference that after Washington, you opt for the I-66 which takes you further inland as opposed to the coast.
Your first stop along the I-66 will be Luray; when you've thoroughly explored this small town, hop onto the Blue Ridge Parkway, which will wind through and past the stunning Blue Ridge Mountains. This part of the route is beautifully picturesque—make sure to have your camera out (but keep an eye on the road!).
Continue along this parkway, all the way through the mountains, finally exiting at Afton and turning right to get onto I-64. This interstate will turn into the I-81, which you can take down to Roanoke. From there, you'll take a series of small roads Blowing Rock, then head towards Charlotte and Columbia via I-77.
Soon enough, you'll find yourself on I-95, which takes you back towards Savannah, at which point you rejoin the Coastal Route. The rest of the directions for this route are detailed above.
Our ultimate Florida road trip itinerary will take you around the state in style if you wish to extend your trip.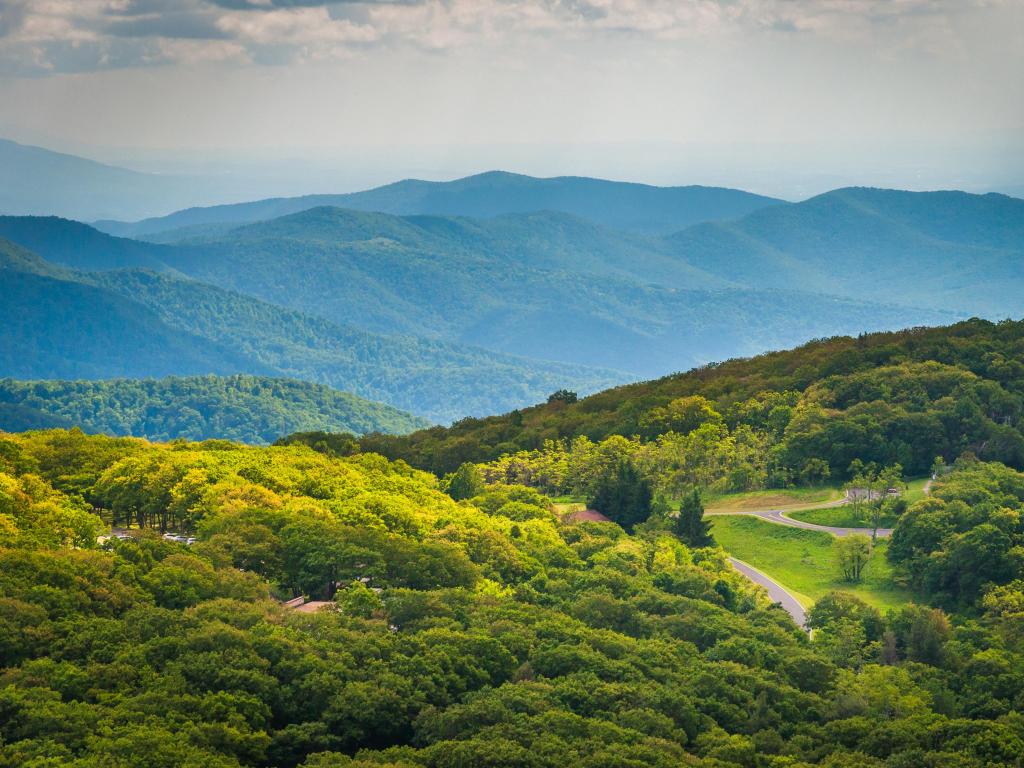 Best places to stop between Maine and Orlando, Florida
As you've probably noticed, both of these routes are relatively lengthy, and it won't be possible to complete them without a couple of nights' rest in cities along the way. Below, we've outlined some of our favourite stopping points along both routes!
Marvel at the monuments in Washington, DC
If you've decided on the Coastal Route, then you'll have an abundance of cities to choose from to explore on an overnight stay. One of our favourite options on this route is Washington DC, the US' bustling capital.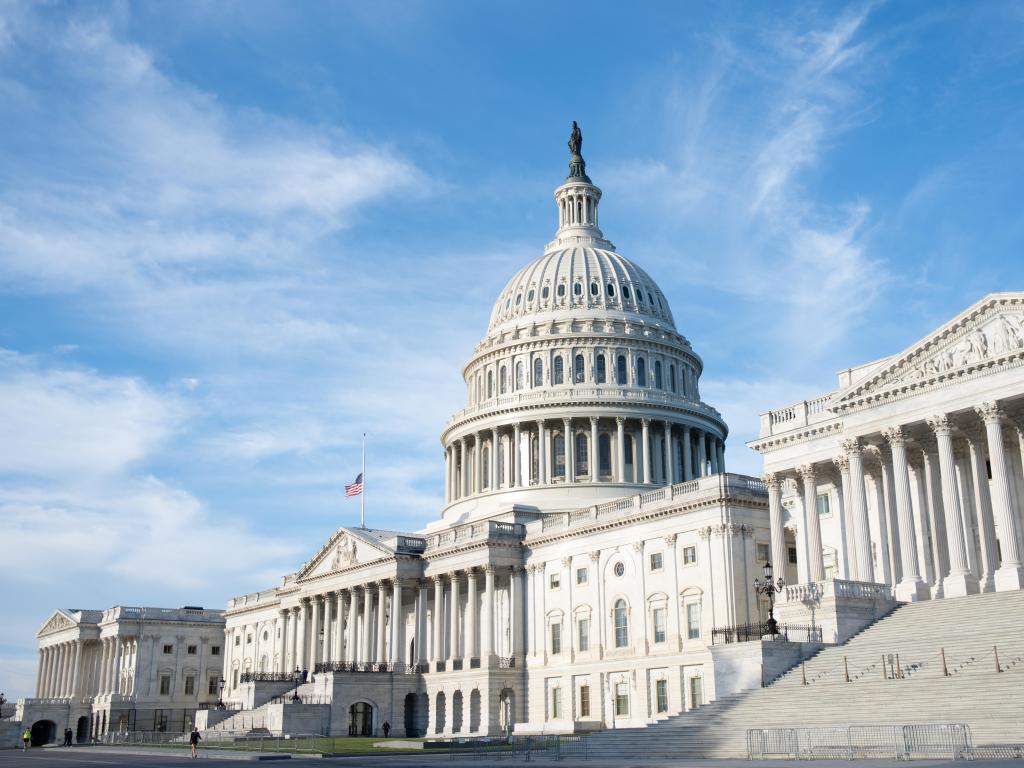 When it comes to choosing attractions, the Lincoln Memorial is a definite must-see, a massive monument commemorating the great American President Abraham Lincoln.
You should also try to visit the Smithsonian National Museum of History, one of the world's most acclaimed museums that offers a butterfly pavilion and hundreds of fossils. For the artists and art-fanatics, you could stop by the John F Kennedy Center for the Performing Arts and catch an amazing performance.
If you're having trouble choosing a place to stay, we've got you covered with the breathtakingly beautiful Mayflower Hotel. Located a stone's throw from the White House, the Mayflower is one of the most historically significant hotels in the city.
It's also one of the most luxurious, boasting a 24-h fitness center and a fabulous restaurant open for breakfast, lunch and dinner. Nestled in DC's Golden Triangle neighborhood, you'll have no trouble walking to most of the city's most celebrated attractions from the Mayflower.
Take a historic stroll in Savannah
Both the Coastal and the Blue Ridge Parkway Routes pass through the sunny and relaxed city of Savannah, Georgia making it the perfect option for either route. Located at about the two-thirds point of both routes, this city is an ideal stopover option for your last night before getting to Orlando.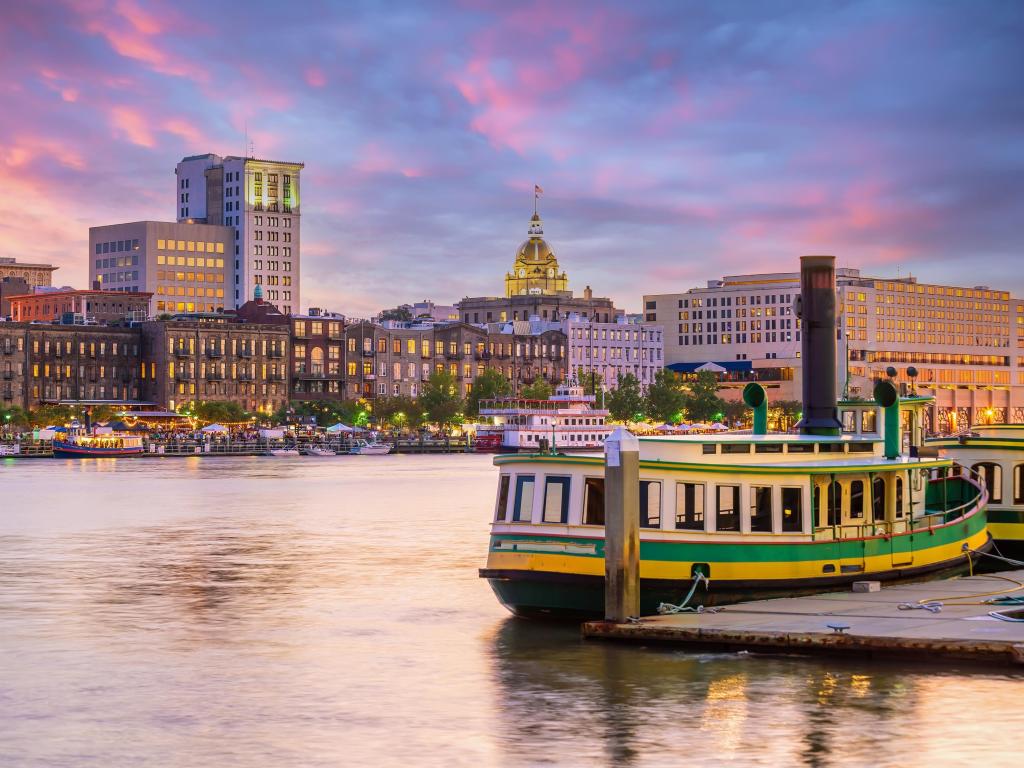 Savannah has tons to offer visitors, including a rich settlement history and a gorgeous historic district complete with cobblestoned streets. There are also several unique museums in this city, plus some ancient forts and vintage mansions.
While there, you should definitely check out Forsyth Park, one of Georgia's most famous parks and perfect for a stroll or picnic.
We also recommend stopping by the Cathedral Basilica of St. John the Baptist, an arresting neo-gothic cathedral and a must-see in the city. If you've got time, you could also check out the Georgia State Railroad Museum, one of the museum highlights in Savannah.
When it comes to accommodations, don't look further than the JW Marriott Savannah Plant Riverside District, a beautiful and luxurious hotel located in the center of Savannah's historic district.
The JW Marriot is within walking distance of many of Savannah's most interesting attractions and is ideally located to get back on the highway in the morning!
Where to stay when you reach Orlando, Florida
When it comes to finding accommodation in Orlando, Florida, we've got two options for you—a theme park option, and a city option if you're deciding to skip over Orlando's famous theme parks.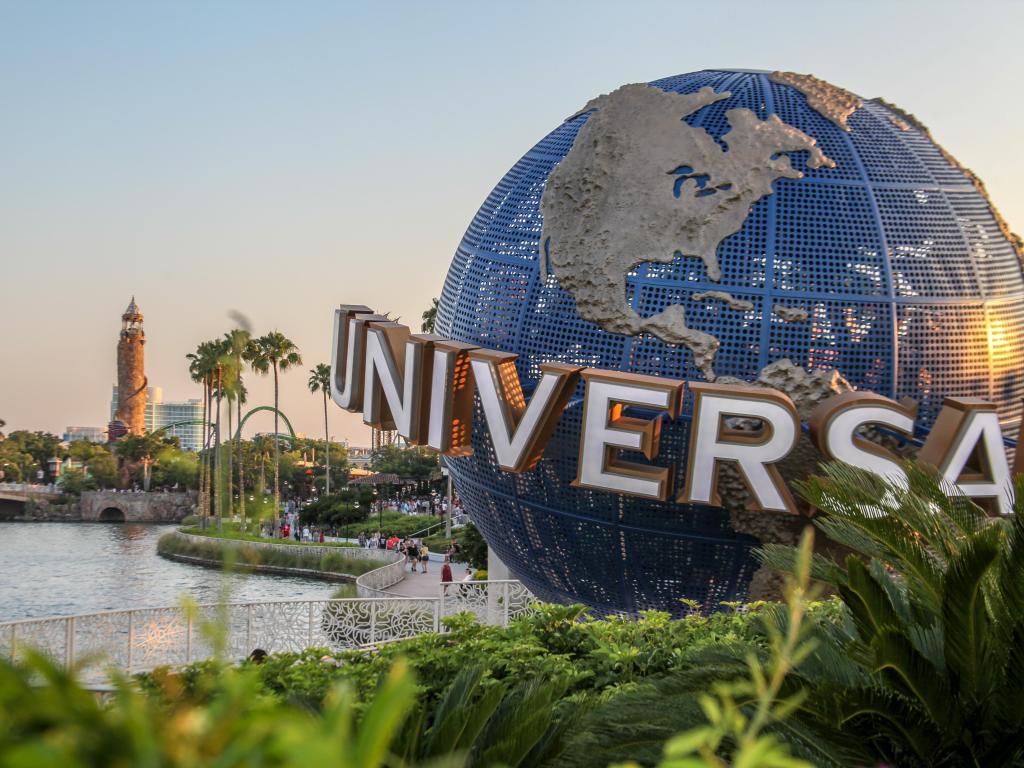 If you're interested in staying near theme parks, we recommend the Four Seasons Resort Orlando at the Walk Disney World Resort. This luxurious, AAA Five Diamond Resort is the ultimate bougie experience, offering a spa and salon, a whopping six on-site restaurants and a private 5-acre water park (on-site as well).
Rated one the top one percent of luxury hotels worldwide, the Four Seasons offers tons of fun for both children and adults, like the infinity-edge adults-only pool surrounded by palm trees and cabanas.
For those looking to explore a little of Orlando, the city, we suggest the Grand Bohemian Hotel Orlando, Autograph Collection.
Ideally located in Orlando's bustling center, right by the city's arts district, the Grand Bohemian offers two on-site restaurants, a rooftop swimming pool with panoramic city views, a fitness center and, best of all, a delicious complimentary breakfast. We can't think of a better place from which to explore Orlando!
Things to see on a road trip from Maine to Orlando, Florida
As both of these routes are on the longer side, you'll find that there are endless attractions along your route to visit on your way down to Orlando. Here's a selection of some of our favorites!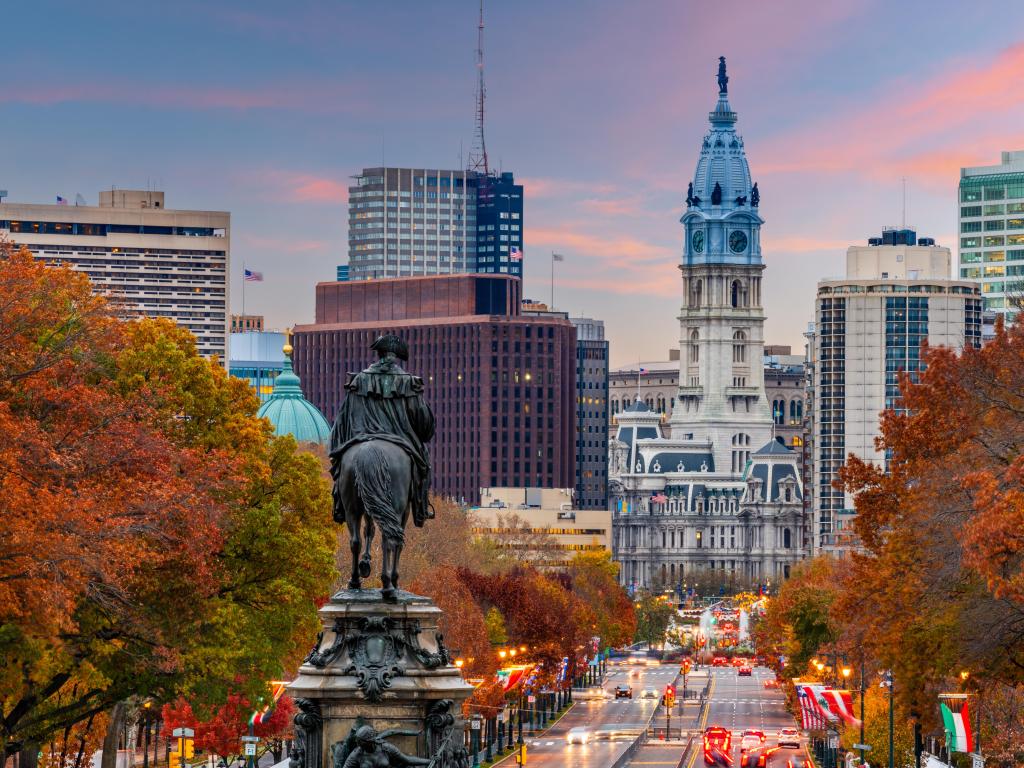 The Coastal Route
Boston, MA - Stop by the beautiful and historic city of Boston, home to the Boston Marathon, Fenway Park and an unmatched arts and culture scene.
Providence, RI - This gorgeous city combines small-town accessibility with a metropolitan cultural and gastronomical scene, making it a total highlight on this route.
New York, NY - No tour of the East Coast is complete without a stop in iconic New York City, home to more attractions than we can name and absolutely worth a stop on this road trip.
Philadelphia, PA - Philadelphia—aka "Philly"—is located along the stunning Delaware River and is one of America's most preeminent historical cities.
Baltimore, MA - Check out beautiful Baltimore, home to the Edgar Allan Poe House, the National Aquarium and the iconic Baltimore Museum of Art.
Washington, DC - A must-see on this route, Washington DC is probably best known as being home to the White House, but it also boasts some of the world's best restaurants and museums.
Richmond, VA - Offering world-class museums and incredible ethnic festivals, Richmond Virginia is certainly worth visiting on this route.
Virginia Beach - Stop by beautiful Virginia Beach, known for its flourishing local dining scene and a gorgeous 3-mile boardwalk.
Myrtle Beach - Myrtle Beach is one of the most popular oceanside destinations along the East Coast, offering over 86 golf courses and 1800 restaurants that attract over 20 million visitors annually.
The Blue Ridge Parkway Route
Luray Caverns – Check out these massive caverns, the largest in the Eastern US and boasting tons of beautiful colorful stalactites.
Shenandoah National Park – Extending along the Blue Ridge Mountains, this national park stretches over 200,000 acres and is home to some stunning wildflower fields and waterfalls.
Blowing Rock - This stunning town is a highlight of the Blue Ridge Parkway route, offering shopping, award-winning restaurants and comfy cabins in the woods.
Adventureland Gastonia – Discover this wonderful amusement park, offering tons of fun for the whole family including mini-golf and a large collection of arcade games.
Both Routes
Grounds for Sculpture – You'll find this stunning sculpture park right across the border from Pennsylvania to New Jersey; a must-see on this route, and easily accessible by car! Just make sure to book your tickets online and in advance.
George Washington's Mount Vernon – This massive estate was once home to America's first president, and now offers educational tours and whiskey tastings.
Savannah, GA - This relaxing and historic city is a must-see on your route—visit one of its many unique museums or take a walk through beautiful Forsyth park while sipping a signature southern iced tea.
Pinball Palace – Home to almost 100 pinball machines and 40 classic arcade games, Pinball Palace in Brunswick, Georgia makes for a fun-filled pitstop.
Jacksonville, FL - Check out the exciting city of Jacksonville, home to the largest urban park system in the US and offering tons of opportunities to visit fabulous restaurants and enjoy this city's famous nightlife.
St. Augustine – Discover this alligator sanctuary that dates back almost 100 years and which offers daily wildlife shows, as well as a thrilling zipline ride over the entire zoo.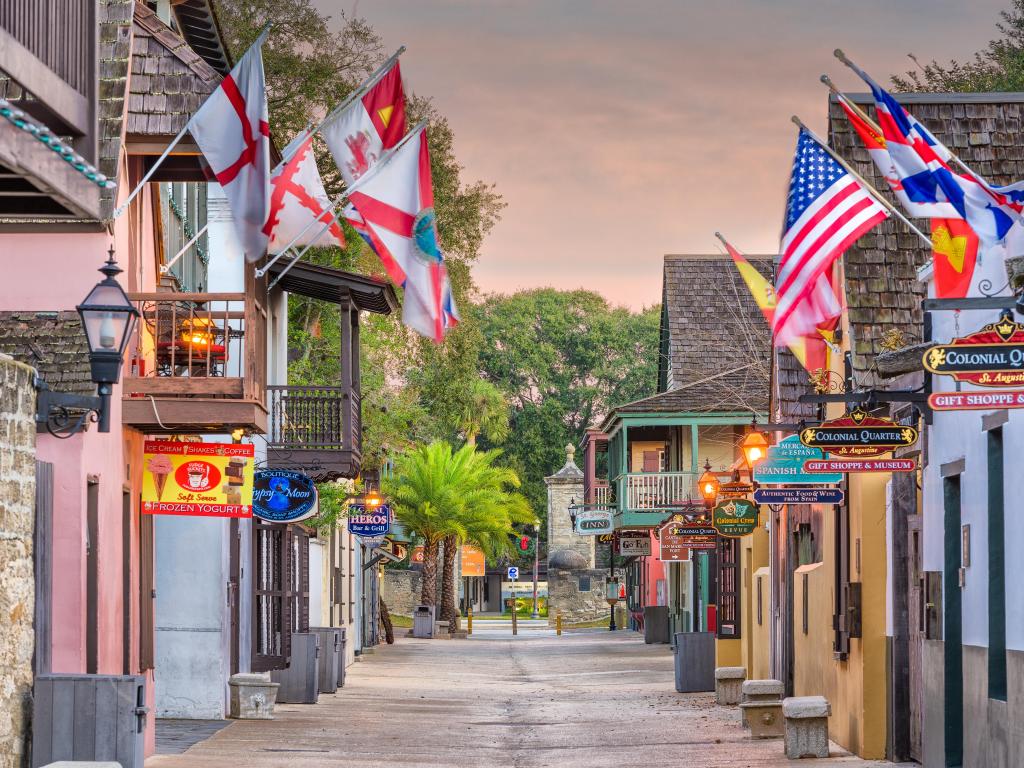 Best time to go on a road trip from Maine to Orlando, Florida
There's really no wrong time to visit the sun-soaked city of Orlando, as this part of Florida enjoys truly beautiful weather almost year-round. If you're visiting Orlando for the theme parks, there are a few times of year that we'd recommend over others, to avoid large crowds and busy queues.
The summers in Orlando are long and humid, and can often get cloudy, and with temperatures ranging from 70 to 90 degrees Fahrenheit, you'll be sure to get a truly tropical vacation.
Tourism during the summer is at its peak, with Walt Disney World Resort, Universal Studios and other theme parks often being at capacity; if you've purchased a Fast Pass (to quickly get past the lines) or don't mind a crowd, then this is an ideal time to visit.
Florida winters are typically quite short, with a few clouds and slightly cooler temperatures than the rest of the year. The typical winter will see temps that range between 50 and 75 degrees Fahrenheit, sometimes dipping down to 40 degrees.
This is a tourism low season, with the exception of the holidays (Christmas to New Year's Eve) when tourism in Orlando experiences an uptick.
Spring and fall are ideal times to visit Orlando. They're both shoulder seasons, so you'll get to experience some beautiful weather (typically between the mid-fifties and mid-seventies Fahrenheit for both seasons) without having to deal with the same level of tourism you'd find during the summer. You'll generally find cheaper accommodation during this time, another perk of the shoulder season.
There's a whole range of festivals and holidays in Orlando, both within the theme parks and the city itself. You can discover the many events happening at Disney World and Universal Studios (amongst other theme parks) by checking their events pages.
For events within the city, we recommend organizing your trip around the winter or summer, when you'll find festivals like the Orlando Renaissance Festival, the Florida Puerto Rican Parade & Festival, GayDays Orlando, Light Up UCF and the Bach Festival and Indie Folkfest.