Road Trip from Maine to Orlando, Florida
If you've been searching for a way to discover all that the Eastern US has to offer, from northern metropolitan cities all the way down to sunny beach towns, then this exhilarating road trip from Maine to Orlando, Florida is calling your name!
The 1,600-mile road trip from Maine to Orlando, Florida will take 28 hours to drive, passing through some iconic cities like New York, Washington DC, Philadelphia and Boston, Virginia Beach, St. Augustine, with a stretch along the Blue Ridge Parkway.
There's no shortage of stopping points on this road trip, offering a little something for every kind of traveler and ensuring that you'll experience a once-in-a-lifetime, unforgettable trip. Keep reading to discover all that awaits you on this iconic trip to Orlando!
How far is Orlando, Florida from Maine, and how long will the road trip take?
Comparison of road trip routes between Maine and Orlando, Florida

| Route | Distance | Driving Time |
| --- | --- | --- |
| The Blue Ridge Parkway Route | 1,600 miles | 27 hours |
| The Coastal Route | 1,640 miles | 29 hours |
The Coastal Route from Main to Orlando, Florida going through Washington DC will take you about 29 hours to drive, crossing a whopping 1,640 miles from start to finish.
The Blue Ridge Parkway Route from Maine to Orlando, Florida will take you 27 hours, slightly shorter than the Coastal Route, covering about 1,600 miles in total and passing through some of the most beautiful landscapes in the Eastern US.
We recommend taking at least five days, but ideally closer to seven or nine, to complete either of these journeys. While you could do both routes in a shorter time, you'll end up missing out on the beauty of all these sites if you feel like you're rushing!
READ MORE - Ultimate Florida Road Trip Itinerary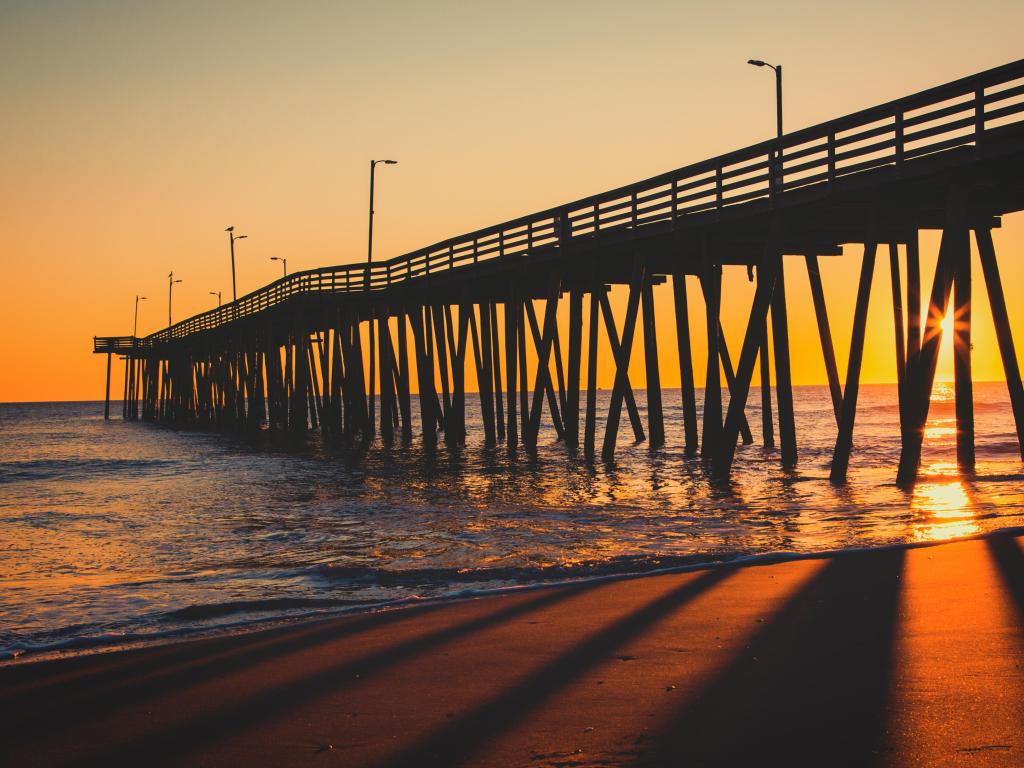 Best road trip route from Maine to Orlando, Florida
Choosing the route for the road trip from Maine to Orlando, Florida comes down to what sort of vibe you're after! Both routes offer a unique and individually curated experience, which we've detailed below.
If you're looking for a comprehensive route that takes you along almost the entirety of the country's Atlantic Coast, with tons of stops in larger cities along the way, then the Coastal Route is for you.
You'll have the chance to explore larger cities like New York and Washington, while also visiting some beautiful beach towns like Myrtle Beach and Virginia Beach. The best part is that while this route takes you through all these stopping points, you need only stop for the ones you want to visit!
For those looking for a forest-forward and more relaxed route, which takes you through smaller towns and has a more intimate feel, then the Blue Ridge Parkway Route is for you.
You'll drive along the beautiful Blue Ridge Mountains and pass by Shenandoah National Park, with stops in Luray, Roanoke and Charlotte. You won't get to experience the coastal sights on the other route, but you'll still get a chance to see some beautiful nature.
How to drive from Maine to Orlando, Florida