Road Trip from Washington DC to Portland, Maine
oad trip from Washington DC to Portland, Maine leads you from the US capital city through the cultural powerhouse of New York City, on a route that hugs the coastline for large parts, before arriving at the scenic coastal city of Portland, Maine. It spans through several states and cities, passing iconic national historic landmarks and beautiful natural scenery.
The 570-mile road trip from Washington DC to Portland takes 11 hours and 20 minutes to drive. Stops along our routes include Baltimore, Philadelphia, New York City, New Haven, Boston, Hershey, Callicoon, Woodstock, Albany, and the Catskill Mountains.
Continue reading to find out more of what you can expect on this memorable road trip, with information on the best route options, the best things to see and do along the way, and the best places to stop over and explore, as well as ideas for the best time to travel.
How far is Portland, Maine from Washington DC, and how long will the road trip take?
Comparison of road trip route options between Washington DC and Portland, Maine

| Route | Distance | Driving Time |
| --- | --- | --- |
| The City Route | 570 miles | 11 hours 20 minutes |
| The Catskill Mountains Route | 670 miles | 13 hours 40 minutes |
The City Route from Washington DC to Portland covers 570 miles and takes around 11 hours and 20 minutes of driving without taking any breaks, detours, and stopovers.
The Catskill Mountains Route covers 670 miles and will take 13 hours and 40 minutes of non-stop driving. However, given the length of this drive, you will want to make stops to rest and to enjoy the journey to the fullest.
With both route options offering so many options for things to do along the way, then it is worth dedicating at least 3 days to make the trip, longer if possible, with so many cities and wonderful scenery to enjoy.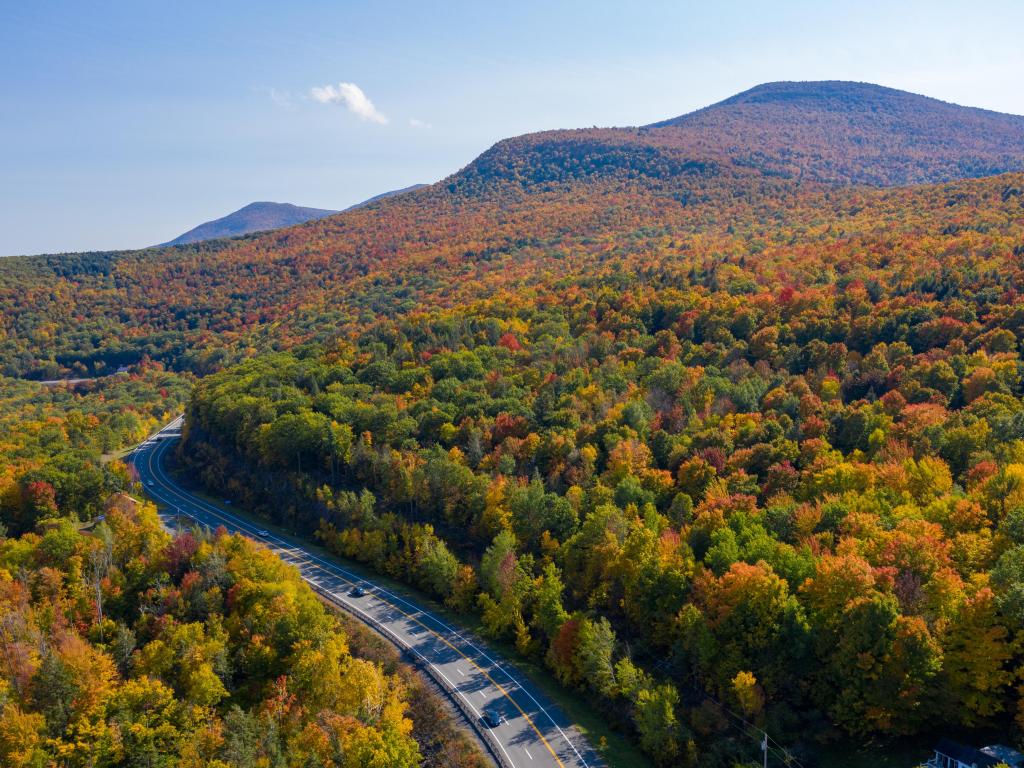 If you are looking to extend your adventure in Maine, here is our ultimate road trip itinerary:
READ MORE - Ultimate Maine Road Trip Itinerary
Best road trip route from Washington DC to Portland, Maine
Our two recommended routes are distinctly different in what they offer, with the City Route being the slightly shorter route, both in distance and time. However, if you aren't pressed for time, then our scenic Catskill Mountains Route will take you through incredible scenery.
The City Route is the more urban of our two suggested routes passing through some of the most iconic cities such as Philadelphia, New York, and Boston, although large parts of the journey follow the scenic coast with spectacular views out across the Atlantic Ocean.
The Catskill Mountains Route is full of opportunities for outdoor adventure and runs through some magical natural landscapes and beautiful forests and wilderness and takes a more relaxed pace.
The best route will depend on the sights you wish to see en route and if you are finding it difficult to choose, why not take the alternative route for your return journey?
The City Route
Starting in the nation's capital city, you'll head north past the Patuxent Research Refuge before reaching Baltimore, home to the National Aquarium.
Leaving Baltimore, cross the Susquehanna River before passing Wilmington and arriving at Philadelphia. After leaving the city, head towards New Jersey. Take the Hugh L Carey Tunnel to dip under the East River to arrive in New York.
Leaving New York, re-join the interstate, as the road hugs the coastline towards Greenwich and Stamford with glorious views out across Long Island Sound, and you'll find yourself in New Haven.
This is close to the halfway point of the journey and makes for an excellent place to make a stopover, and rest and relax after such a fulfilling day of driving.
Follow the coast again on Interstate 95 (I-95) N reaching Providence before continuing to Boston. Rejoin the interstate in Peabody where you'll witness the vastness of the Atlantic Ocean as you make your way to the final destination in the heart of Portland.
If you have more time, check out our ultimate Maine road trip itinerary.
The Catskill Mountains Route
I-66 W will take you out of Washington DC for a couple of miles before joining the George Washington Parkway and passing Gettysburg as you head through the heart of Maryland to Hershey where it's worth stopping off to visit the home of US confectionery.
Cross of the Delaware River to Callicoon. Then, head towards White Sulphur Springs and Walnut Mountain Park to Liberty where State Route 55 E takes you past the Neversink and Rondout Reservoirs to reach Sundown Wild Forest.
From Sundown it's only a short drive to Woodstock as you pass Slide Mountain Wilderness, the largest and most popular wilderness area in the Catskill region before continuing past Ashokan Reservoir and Boiceville before arriving at Woodstock.
Continue on to Catskill before taking the I-87 N to Albany. Head towards Bennington, passing Green Mountain National Forest and the route will lead you to Manchester with its abundance of museums and restaurants, where you can enjoy a walk along Massabesic Lake.
Then, follow the coast through Portsmouth and Ogunquit before arriving in Portland, your destination on this memorable journey. If you don't want to make Portland your final destination, check out our ultimate Maine road trip itinerary.
Best places to stop between Washington DC and Portland, Maine
The road trip from Washington DC to Portland, Maine will take you past plenty of amazing towns and cities which would all make for a great place to spend a night or two. With so many choices available, here are a few of our favorite hotels to consider.
A night to remember in New Haven
New Haven lies at the halfway point on the City Route and is not only a convenient stopover location but is also blessed with amazing scenery. This calm and peaceful city offers lots of scenic natural spots where road trippers can take in the natural beauty and relax.
The Study at Yale, Study Hotels, is a stylish, sophisticated, chic hotel, where a warm welcome awaits, and Heirloom, its on-site restaurant offers seasonal farm and coastal cuisine and from there you can relax with a drink in the bar before retiring to your room with beautiful views over the city.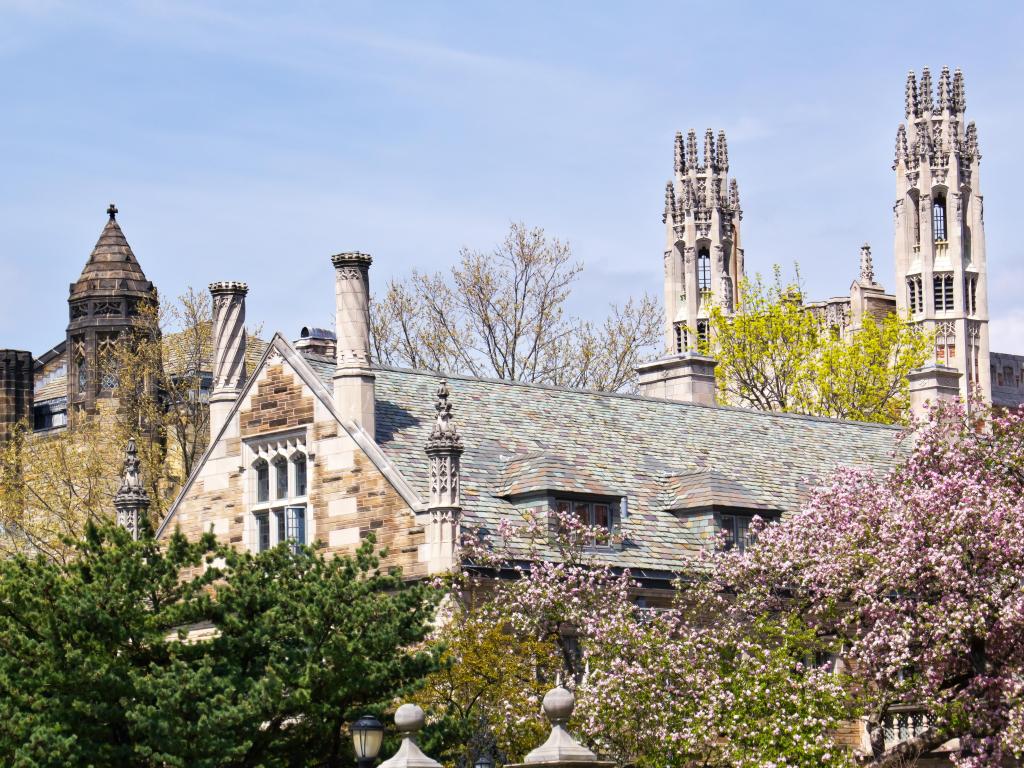 If you'd like to head out instead, The Study is located in the center of New Haven close to popular bars, restaurants, and other cultural spaces, and is only a short walk from Yale University and the Yale Repertory Theater, New Haven Green Historic District, and the Shubert Theater.
It's a short distance to Sea Bluff Beach, one of the largest beaches in the area where you can enjoy a game of volleyball or take a dip in the ocean, or take a trip to Lighthouse Point Park, situated on Long Island Sound, with its nature trails and antique carousel.
Being home to Yale University, one of the world's most prestigious universities, New Haven has a host of museums, libraries, theatres, and cultural centers to explore, and the Yale University Art Gallery is the oldest college art museum in the US with over 250,000 exhibits and is certainly worth a visit.
Enjoy a woodland stay in Woodstock
Woodstock is ideally situated around the midway point of the Catskill Mountains Route and is an incredibly scenic town that lies within the borders of Catskill Park in the Catskill Mountains.
Woodstock is famous for its legendary Music and Arts Fair of 1969, now known simply as Woodstock, and unsurprisingly the town is known for its musical festivals and activities, especially in the summer.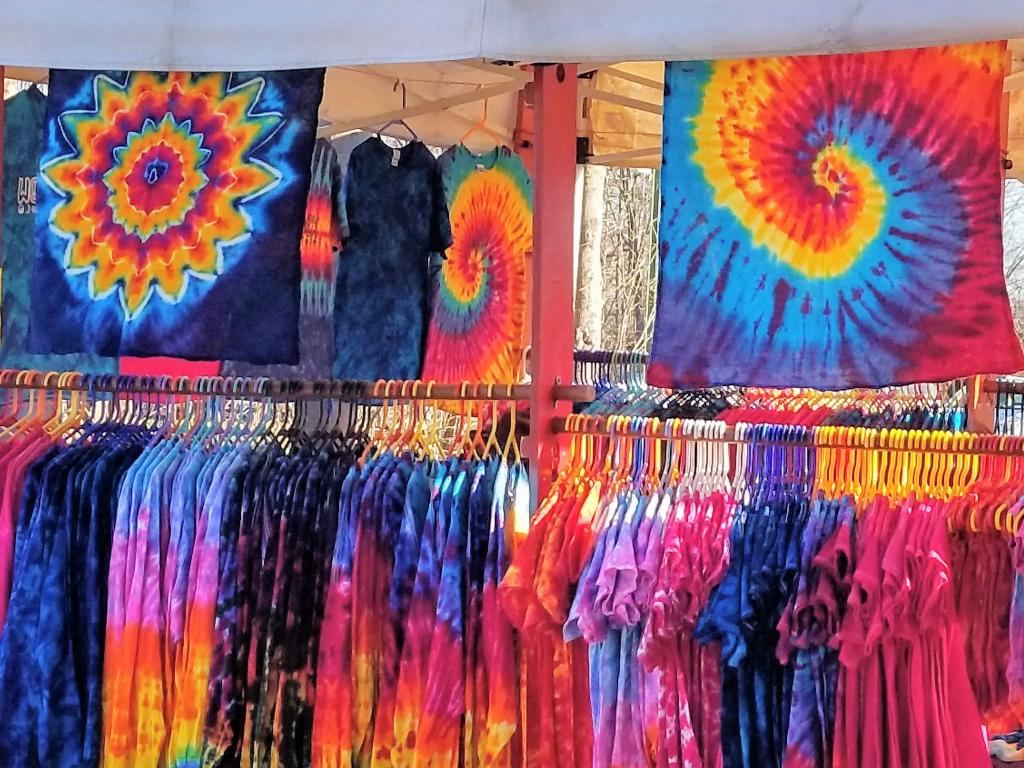 Woodstock Way Hotel is a great place to spend a night in Woodstock and experience the relaxed atmosphere with its beautiful wooden structure that blends in with the forest that surrounds the property, situated behind a waterfall on a babbling brook.
Located a short walking distance to Tinker Street, this contemporary hotel is full of stylish design elements that are also sustainable. You can sample local flavors in the restaurant and unwind on the terrace or at the bar.
If you'd like to take it easy and rest, why not relax in the comfort of your room with views out along Tannery Brook and the waterfall? Or if you are feeling adventurous, Overlook Mountain Wild Forest is just a short drive away for the perfect day outdoors, with spectacular views over the Hudson River Valley.
Where to stay when you reach Portland, Maine
Once you've arrived in Portland, you'll want to kick back and relax before heading out to enjoy all that Portland has to offer and a stay at the Portland Harbor Hotel is just the place to do this.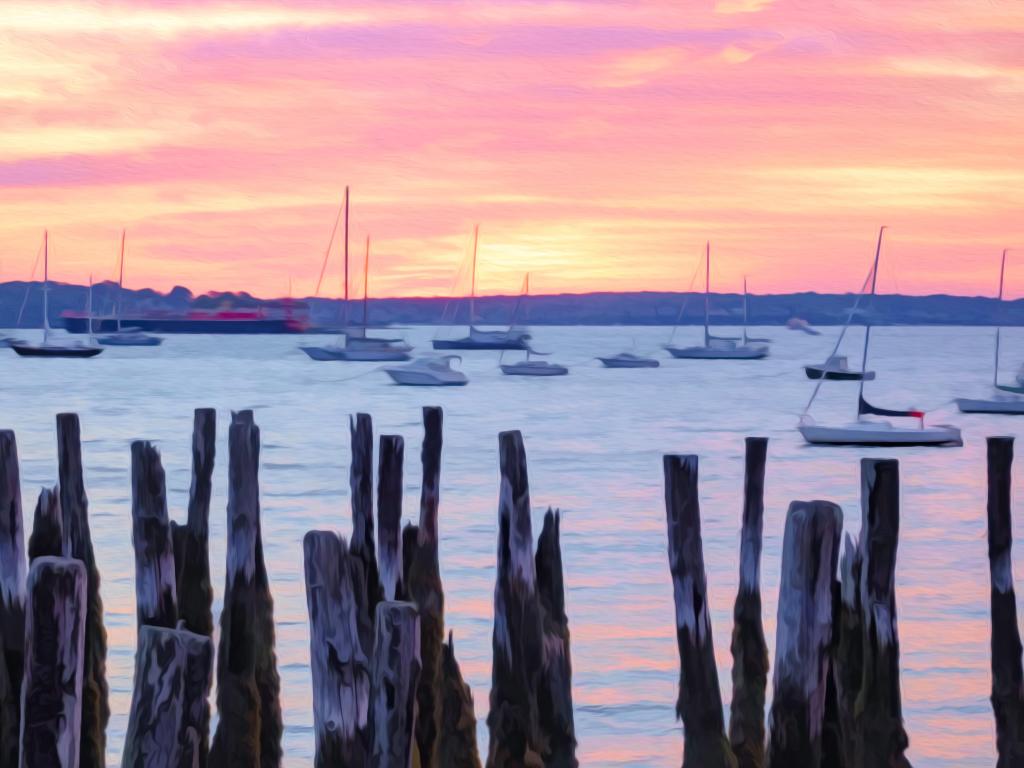 The in-house Harbor Bistro and Terrace offers delicious local cuisine, and being on the coast, it's no surprise that it specializes in some of the finest contemporary seafood dishes you find anywhere. The Terrace menu offers a selection of smaller or sharing dishes that you can pair with cocktails or local beers.
The hotel is in an excellent location near the Portland waterfront, and a visit to the old port with its cobbled streets and charming boutiques, and trendy restaurants is an excellent way to spend an afternoon.
Taking a boat trip and exploring Casco Bay is an excellent way to experience the breathtaking coastal scenery and nearby islands. A visit to Portland Head Lighthouse at Fort Williams Park is also recommended as you take a leisurely stroll to discover Maine's oldest lighthouse.
If you enjoy a beer, then Portland has a vibrant craft beer scene and there are many local breweries offering tours, samples, and great food. If you prefer a guided tour, the Maine Brew Bus will take you around the area's breweries, wineries, and distilleries with an expert guide to lead the way.
Things to see on a road trip from Washinton DC to Portland, Maine
There is so much to see on a road trip from Washington DC to Portland, Maine that its not possible to list them all here. Here are some of the attractions we recommend you visit along the route.
The City Route
Independence Hall - Best known as the place where the US Declaration of Independence was adopted in 1776
Reading Terminal Market - Iconic market filled with over 80 merchants selling everything from local produce to handmade crafts
Fairmount Park - National Historic Landmark Park home to the Philadelphia Zoo, the Rodin Museum and the Philadelphia Museum of Art, and the Shofuso Japanese house and garden
The Fine Arts Museum, Philadelphia - Collection of American art from the 18th-20th century, housed in a National Historic Landmark building designed by Frank Furness and George W. Hewitt
City Hall, Philadelphia - The US's largest municipal building with an observation deck offering remarkable views over the city
New York City - The world's best-known 'concrete jungle', New York is filled with incredible museums, restaurants, iconic landmarks, serene green spaces, and more
New Haven - The so-called Cultural Capital of New England, New Haven offers a range of cultural spaces, authentic restaurants, and stunning nature. It is also home to Yale University.
Providence - Capital of Rhode Island, Providence is a small, walkable town bursting with vibrant culture and diverse neighborhoods. Also home to Brown University.
Rhode Island State - Despite being the smallest US state, Rhode Island is home to historical sites, white-sand beaches, national parks, and nearly 50 National Historic Landmarks
The Freedom Trail, Boston - The Freedom Trail stretches 2.5 miles through central Boston, giving walkers a re-enacted history of the events leading up to and following the War of Independence
Boston Harbor - Boston Harbor Islands National and State Park is made up of 34 islands and peninsulas, where visitors can explore nature and enjoy several outdoor activities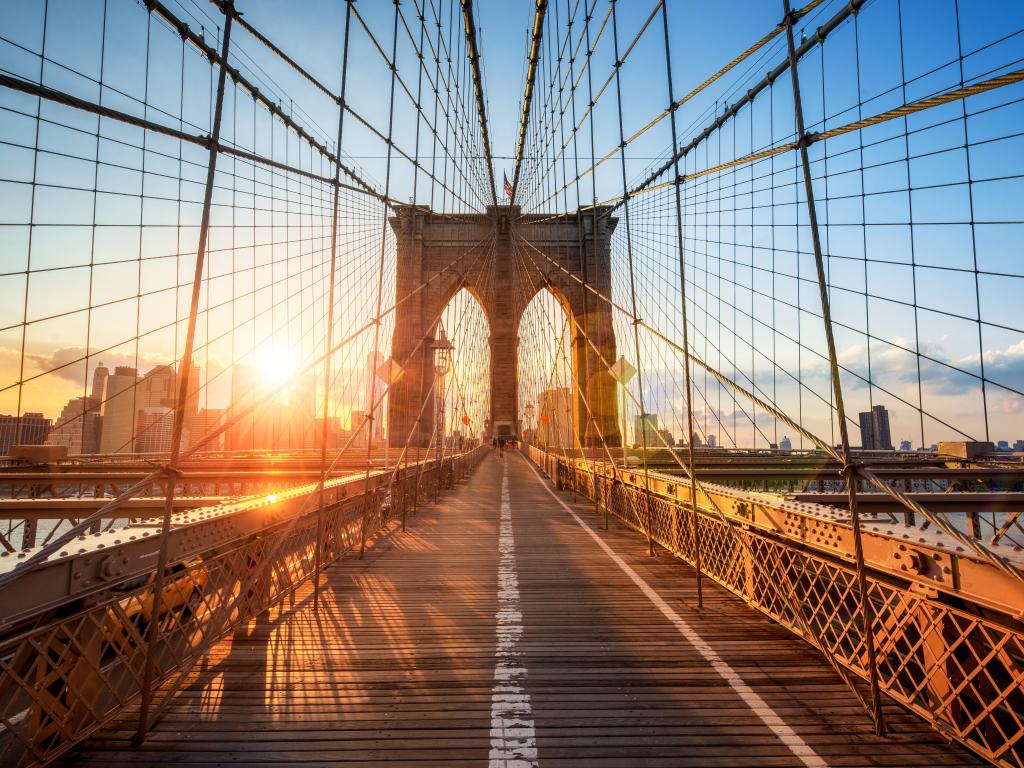 The Catskill Mountains Route
Michaux State Forest - Named "Pennsylvania's cradle of forestry", this state forest is home to the first forestry school in the US. You can enjoy hiking, biking, fishing, and horseback riding here.
Hershey - The sweets capital of the US, Hershey is home to the famous chocolate factory and everything chocolate! Don't forget to stop by the flagship store to treat yourself to some candy.
Callicoon - A beautiful hamlet that is the perfect gateway to the Catskill Mountains. Callicoon roughly resembles the word "turkey" in both Dutch and Choctaw-signifying the abundant wildlife in the area.
Woodstock - Home to the original Woodstock Festival, this charming town is called an oasis in the Catskill Mountains. From history to scenery, you will find plenty to keep you busy here.
Catskill - An outdoor enthusiast's paradise, Catskill is a lovely small town that is another great gateway to the mountains that surround this area. You will experience the real "small town adventure" here.
Albany - A scenic city full of natural beauty, with world-class museums, landmarks, and a thriving arts community.
Green Mountain National Forests - Take a break and have a stroll in this beautiful forest before you reach your destination in Portland. You can also hike, bike and fish in this area.
Manchester - Surrounded by lush mountains and forests, Manchester is a vibrant student city with culture and nature galore.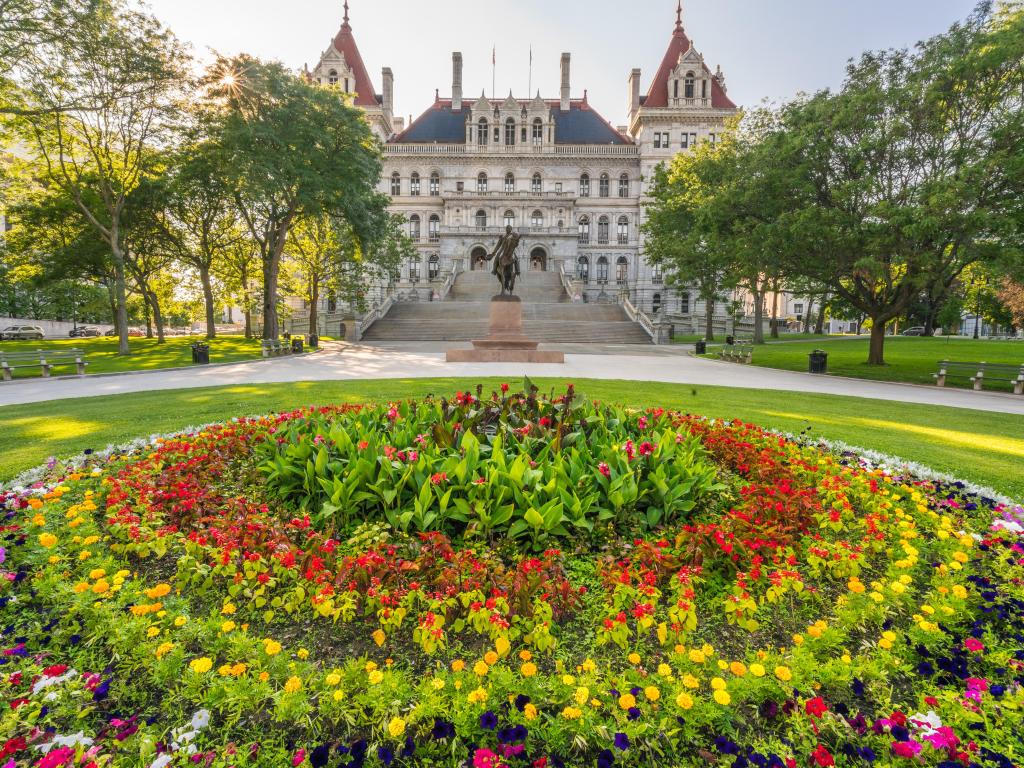 Best time to go on a road trip from Washinton DC to Portland, Maine
Portland, Maine has four distinct seasons with lows of 7 degrees Fahrenheit in winter and highs of 77 degrees in summer. However, with a mix of indoor and outdoor activities, there's something to enjoy in Portland whatever the weather.
The summer months of July and August are the best times to visit Portland, with highs of 77 degrees and lows of 60 degrees Fahrenheit. This is a warm, comfortable temperature giving the best opportunity to enjoy Portland's outdoor activities.
Winters can be bitterly cold, with January having lows of 7 degrees and highs of 23 degrees. This reduces the availability of outdoor activities and makes exploring the city's parks and beaches more of a challenge.
Spring in Portland, Maine is moderately cool, with highs of 63 degrees and lows of 43 degrees in May. This can be a good time to visit as hotels may be cheaper than during the summer months when schools are closed.
The foliage undergoes a spectacular transformation in the fall, especially around the Catskill Mountains area on the Catskill Mountains Route.
If you are making the trip in summer, then why not plan it to coincide with Portland Wine Week which takes place in June? It's not only a celebration of quality wine but also local food and restaurants, with the opportunity to meet the winemakers as you sample the many great wines on offer.
Also taking place in the summer is the Portland Chamber Music Festival, which brings internationally renowned artists from around the world to Portland for two weeks in August. It includes a Salon Series of concerts in intimate and innovative places and is engaging for visitors of all ages.