Road Trip from Melbourne to Canberra
A road trip from Melbourne to Canberra is one of Australia's most iconic country drives, taking you through the rural heart of Victoria and New South Wales. On the way, you'll get to visit delightful foodie destinations along with numerous areas of great historical and cultural significance, making this well-rounded, classic road trip.
The 665-km road trip from Melbourne to Canberra takes 7 hours to drive without stops. Places of interest along the way include Shepparton, Wangaratta, Bendigo, Gundagai, Albury, Wodonga, Wagga Wagga, Holbrook, Hanging Rock, Seymour and Murrumbateman.
This is just a small selection of the many fascinating places you can visit on this wonderful journey. So please keep reading until the very end to discover where to go, where to stay and the best time to make the trip.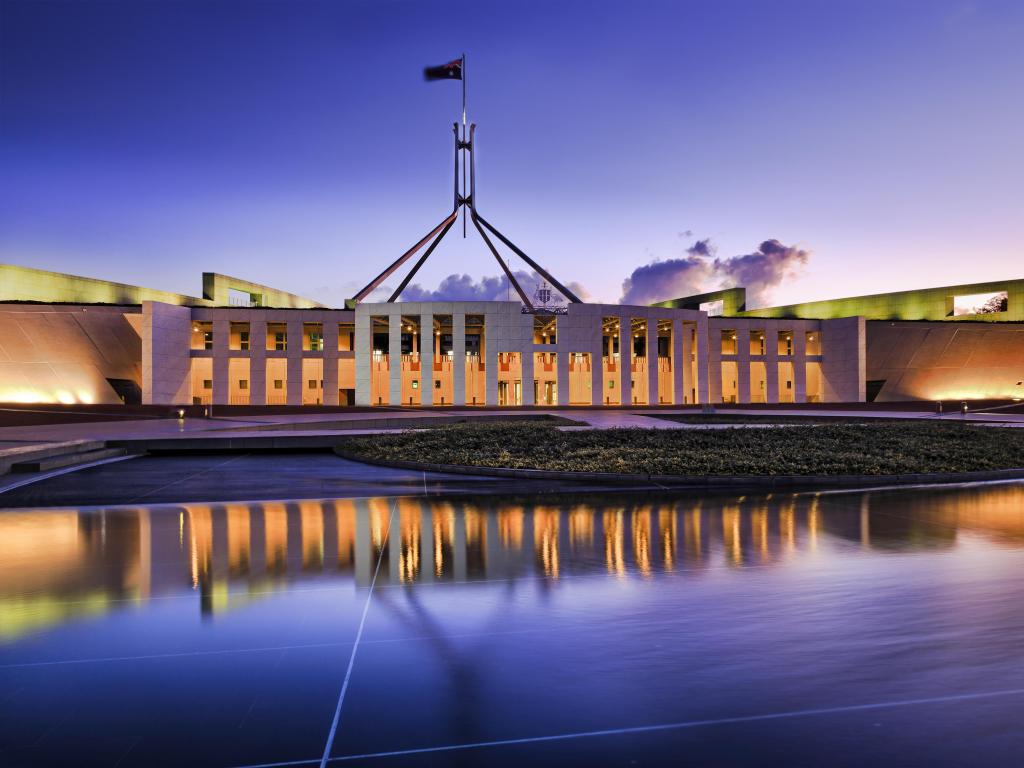 How far is Canberra from Melbourne and how long will the road trip take?
A road trip from Melbourne to Canberra is one you can easily complete in a day. Covering the 665km route in a single journey should take you around 7 hours taking the most direct route.
However, to do this would be a real shame, as you would miss out on seeing some of the many fantastic sights that are dotted along the way.
With so many fantastic places to visit, and sights to explore, we highly recommend spreading the trip over at least 2-3 days.
The roads are well signposted, and of good quality too, making this wonderfully scenic trip even more enjoyable.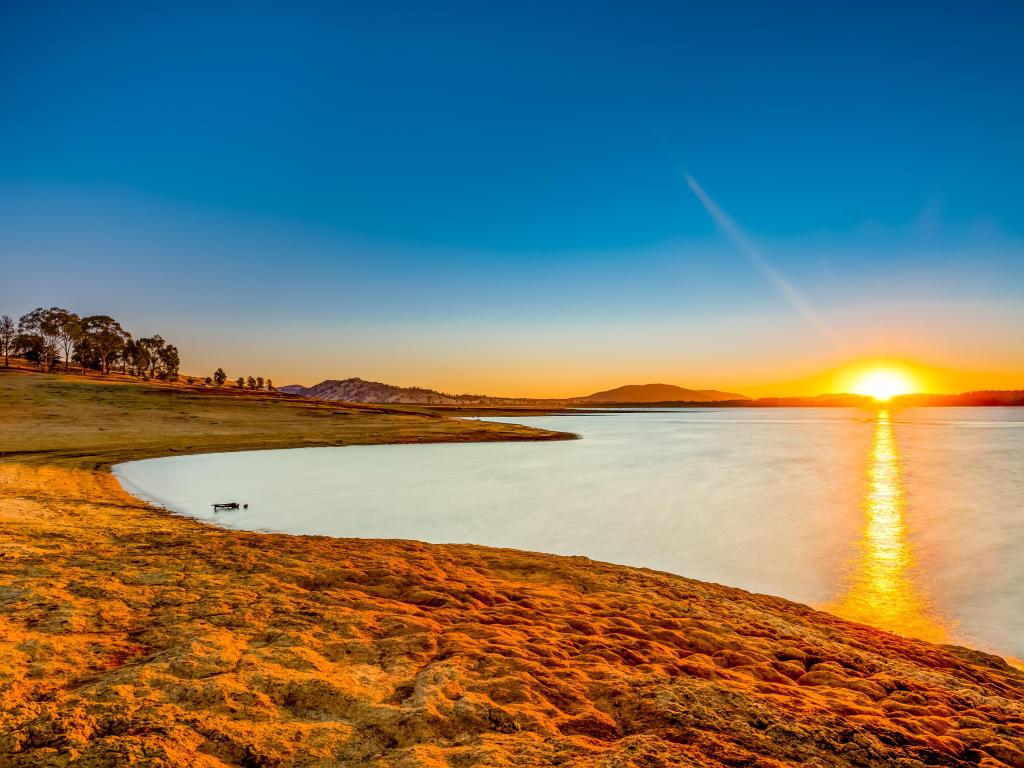 Best road trip route from Melbourne to Canberra
A road trip from Melbourne to Canberra is a fabulous drive that offers plenty of gorgeous views, incredible countryside and amazing places. The exact route you take will depend on what you want to see along the way.
Road trip route from Melbourne to Canberra
From Melbourne, take the ring road north out of the city and head onto the M31, also known as the Hume Highway.
Leaving Melbourne, you'll see Mount Fraser and pass the beautiful Kinglake National Park before reaching Broadford. Take a detour here onto the C311 and head to Hanging Rock, renowned for its incredible prehistoric rock formations, unusual shapes and distinctive ridges.
If you are interested in Australia's Chinese heritage, Bendigo is a fascinating regional city, which can be reached by heading east from Hanging Rock and taking the M79 north into the heart of the city. The wonderful Chinese dragon museum is well worth a visit.
From here, you'll take the A300 north 45km to Elmore and then fork right until you reach the city of Shepparton, renowned for its fantastic food and some of the country's best wineries. In the heart of the city lies the splendid Victoria Park Lake, tranquil, picturesque, and ideal for outdoor activities and a variety of water sports.
From there, you'll take the A300, also known as the Midland Highway, heading east until you arrive back on the M31. Fans of Australiana should find the Ned Kelly Museum and Homestead in Glenrowan an interesting diversion, and lovers of Jazz and Blues will want to head to Wangaratta during the annual festival.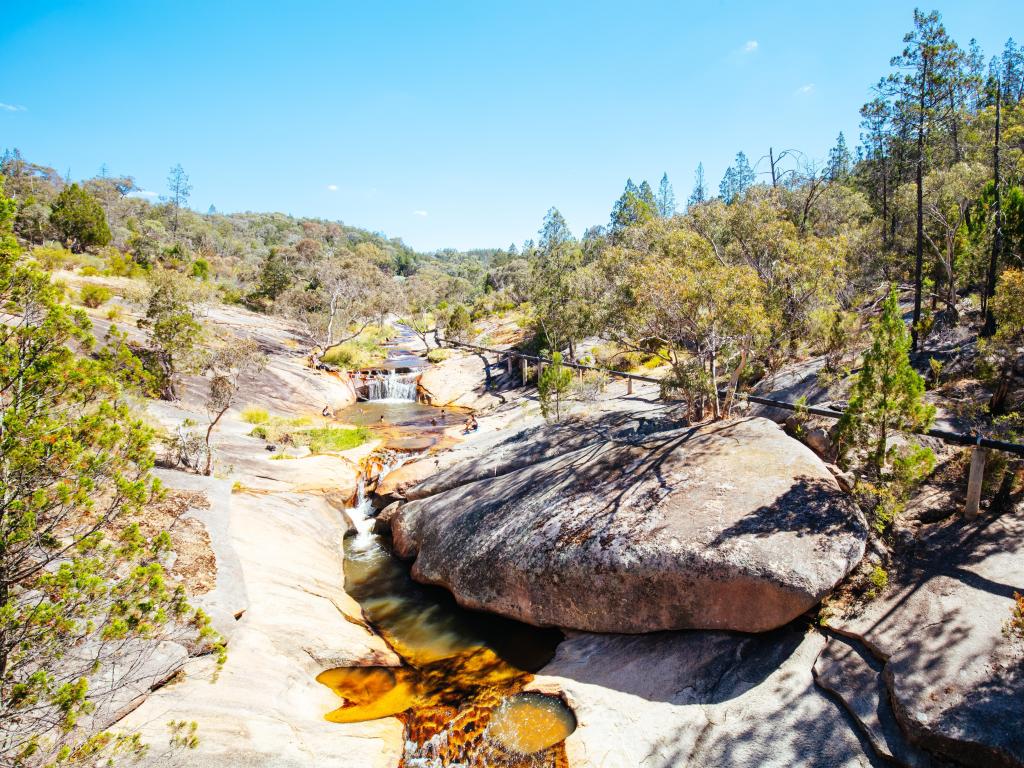 Further along the route, you will want to stop off at Beechworth, a significant Australian gold-mining town of years gone by, that is well known for the raging cascade at Woolshed Falls.
Representing the halfway point of your journey, Albury, and Wodonga, sit on either side of the wonderful Murray River, and possess an impressive art scene and lots of opportunities for outdoor recreational activities.
Your journey will take you past Holbrook, which is affectionately known as 'the Submarine Town', and has a decommissioned Australian submarine called the HMAS Otway and is also home to the National Museum of Australian Pottery.
A slight detour along the A20 brings you to the charming city of Wagga Wagga, deep in the heart of the Riverina. Spend your time here museum and gallery hopping, hiking, birdwatching, or visit the wonderful botanical garden and zoo. Relax on the water, at the scenic Lake Albert on the south end of town or a day at the beach on the banks of the Muroidea river.
Further along the route, the historic town of Gundagai conveys a rich cultural heritage which includes the famous Dog on the Tuckerbox Pioneer Monument.
Lastly, before heading into Canberra, be sure to visit the popular riverside holiday destination of Wee Jasper, which accommodates the fascinating Careys Cave. Continue on to the charming town of Murrumbateman, a wine lover's dream in close proximity to more than 20 of the area's leading vineyards.
Best places to stop between Melbourne to Canberra
If you decide to break up the journey with a couple of overnight stopovers, you have plenty of options available to you.
Throughout regional Victoria and New South Wales, there are several fantastic, small regional towns or cities you can choose to stay in. But outlined below are a couple of our favourites.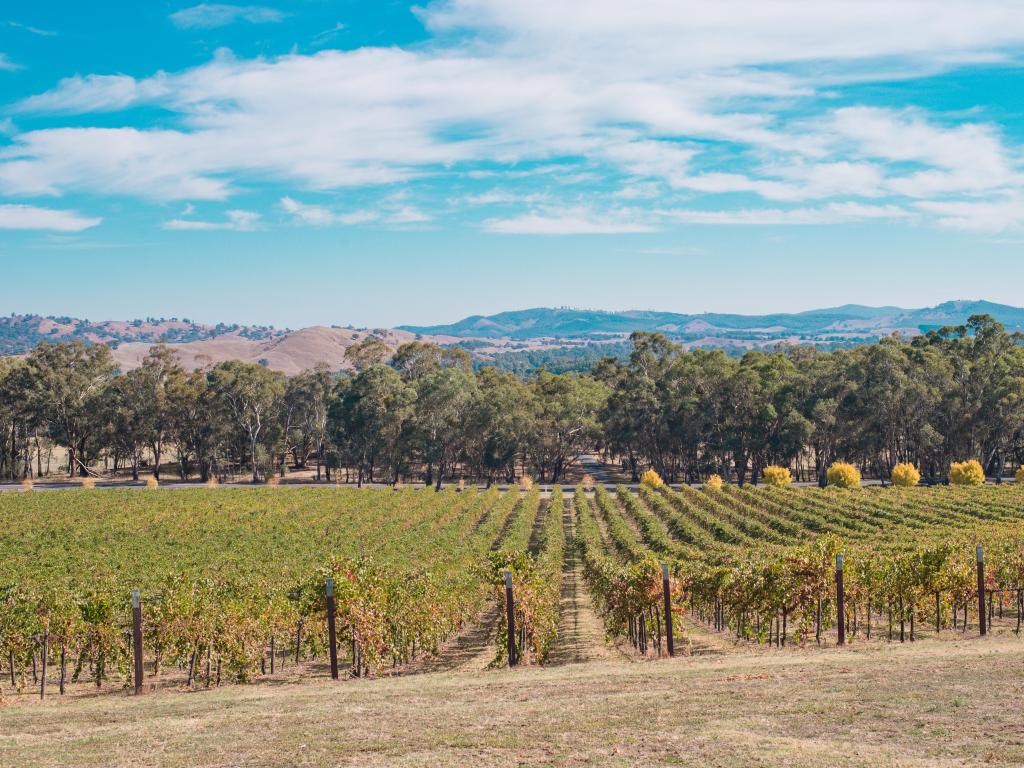 Enjoy the delights of Albury and Wodonga
Nestled on the scenic banks of the Murray River, and at the halfway point of your trip, the twin cities of Albury and Wodonga make for an excellent stopover option.
Situated near to the Snowy Mountains, as well as the Rutherglen Wine Region, the Best Western Plus Hovell Tree Inn provides you with a good option to explore both. Situated in the heart of Albury, the many fabulous museums, galleries, bars, and restaurants are within easy walking distance.
Relax from the comfort of your own private balcony, take your morning coffee overlooking the Murray river, or head over to the hotel's namesake, Hovell Tree Park for a stroll. What's more, this place has an excellent heated outdoor swimming pool, as well as an indoor spa and onsite bar and restaurant.
However you choose to relax, this hotel is a great option that allows you to recharge your batteries in comfort before heading on to Canberra.
Experience the charm of Wagga Wagga
Another riverside destination, Wagga Wagga, is a vibrant regional city that is situated around the beautiful Murrumbidgee River, around 5 hours into your journey.
It's a region best known as the "City of Good Sports", as it has spawned several famous Australian sporting icons like Mark Taylor, Paul Kelly and Peter Sterling. It also boasts some fabulous art galleries, gorgeous botanical gardens, a decent pub scene and a terrific beach too.
After a tiring day of touring around the dusty, yet spectacular plains of the Riverina, this city will provide you with a welcome bit of R&R.
For many, the social heartbeat of this place is the Wagga RSL Club, which helpfully also features comfortable motel rooms should you wish to stay the night. The accommodation here is comfortable and quiet, despite its proximity to the club.
With a location directly opposite the Murrumbidgee Turf Club and adjacent to the RSL club, you won't be short of food options either. As an added bonus, the hotel also has a wonderful solar heated swimming pool, setting you up for a refreshing mid-trip pit stop.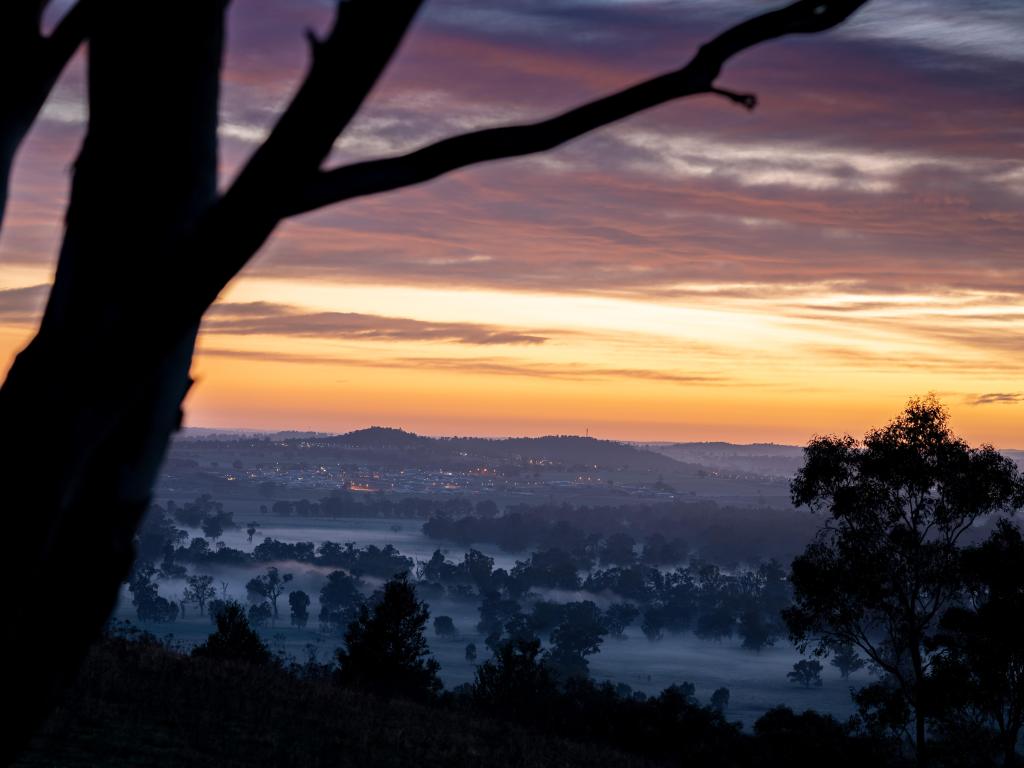 Things to see on a road trip from Melbourne to Canberra
During your road trip from Melbourne to Canberra, there are plenty of places you can choose to visit.
Granted you won't be able to see them all, but when planning your itinerary, there are definitely some places you should pencil into your trip, including:
Hanging Rock - Home to some stunning, prehistoric volcanic rock formations, and renowned for their distinctive ridges and unique shapes. A great starting point is the Hanging Rock discovery centre.
Seymour - Lying towards the southern end of the Goulburn Valley wine region, foodies and oenophiles rank this charming historic railway township as one of the premier gastronomic destinations in rural Victoria.
Shepparton - Another delightful foodie destination, and home to a superb range of trendy cafes and popular restaurants that champion local produce on their menus. It is also home to the magnificent art museum, and picturesque Victoria Park Lake, which is an ideal spot for a wide range of water sports and outdoor activities.
Bendigo - Stunning regional city with a strong Chinese legacy which is highlighted at the wonderful Chinese dragon museum. The town also presents vintage talking trams that will take you around the city and is well known for its fantastic potteries.
Chrismont Winery - Located in Cheshunt, this award-winning cellar door, restaurant, and larder offers premium wines, as well as a-la-carte lunchtime dining and breath-taking views of the winery and beyond.
Ned Kelly Museum & Homestead - Stop off at the small town of Glenrowan to see an authentic replica of Ned Kelly's homestead, blacksmith shed, and other rustic memorabilia.
Wangaratta - Quaint regional centre known for hosting the popular Wangaratta Festival of Jazz and Blues which attracts internationally renowned acts. It's also a great base for exploring some of the state's best wineries and is home to a popular craft beer festival.
Beechworth - One of Australia's historic gold-mining towns, also known for its wonderful historic park, home to the delightful cascade at Woolshed Falls. It is also another terrific destination for awesome food, and hand-crafted beers and wines.
Albury & Wodonga - Situated on the gorgeous banks of the Murray River, both towns offer a lively art scene, plenty of opportunities for outdoor recreational activities, and a great bar and restaurant scene.
Holbrook - Known as 'the Submarine Town', check out the now decommissioned Australian submarine HMAS Otway. You can also see a scale model of the HMS B11, a British submarine that dates back to 1914.
Wagga Wagga - Splendid city in the heart of the Riverina which is home to an attractive beach, spectacular botanical gardens and fabulous art galleries.
Gundagai - This picturesque country town in the beautiful Riverina showcases a rich cultural heritage. Most notably the famous Dog on the Tuckerbox Pioneer Monument. It also accommodates buildings of incredible indigenous, architectural, and colonial history, as well as a popular rodeo, great fishing, and boutique wineries.
Wee Jasper - Popular riverside recreational and holiday destination, which features great camping areas, picturesque picnic spots and dense bushland to explore. It is also home to the beguiling Careys Cave, which doubles as a noted concert venue too.
Murrumbateman - If you love wine then you have to visit this area with over 20 exceptional wineries in the vicinity.
Corowa Whisky and Chocolate - In the heart of NSW, visit Australia's oldest Whisky distillery situated in a 1920's flour mill, and sample their amazing range of confectionery.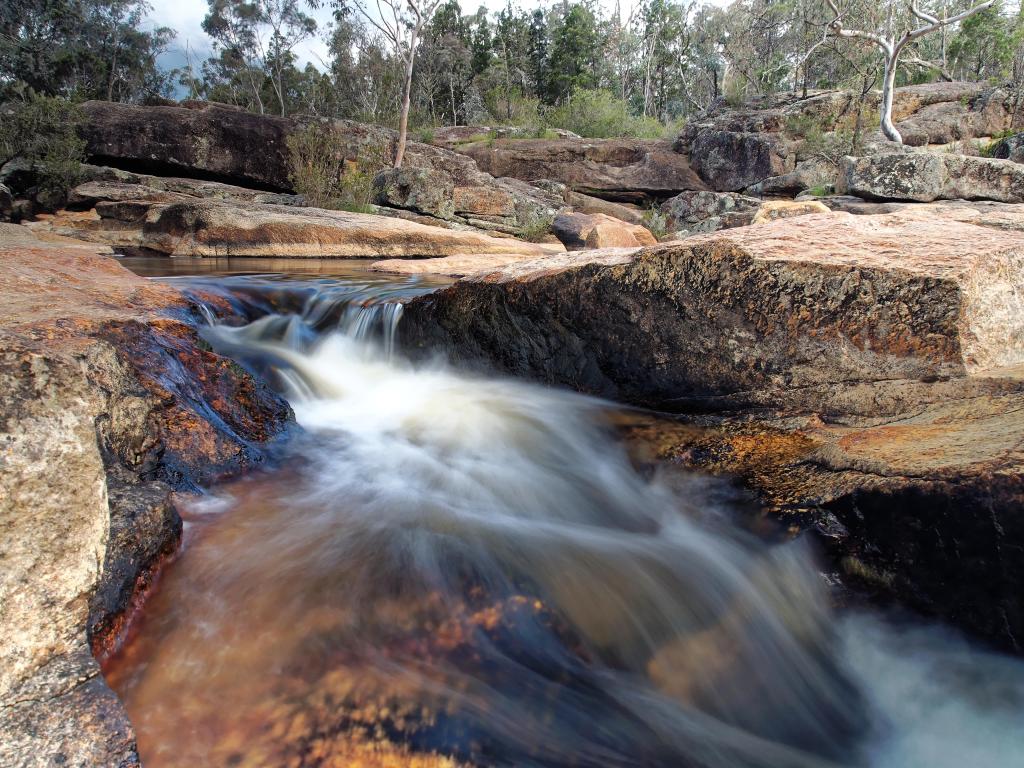 Best time to go on a road trip from Melbourne to Canberra
A road trip from Melbourne to Canberra is memorable at any time of year, though do consider the elevated temperatures in the summer months where it can average above 30 degrees between November and February.
This is a wonderful time to take advantage of the golden beaches and glorious riverside destinations. If you have the flexibility, we'd recommend aiming for mid-February to catch the vibrant, community-led National Multicultural Festival, which is now in its 25th year.
If you plan to visit the Snowy Mountains, the months of July and August are recommended, where you can experience the large natural snowfalls and take to the slopes in one of Australia's skiing hotspots.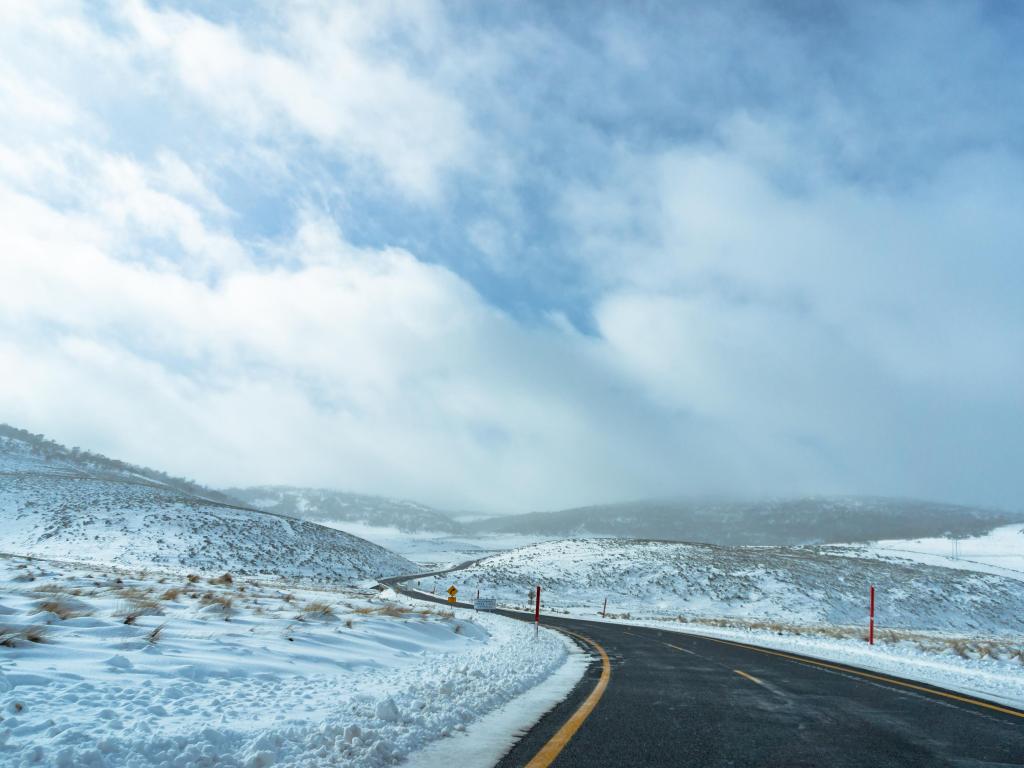 Whenever you head off you can expect to hit heavier volumes of traffic during school holidays and at weekends, so plan ahead and book those hotels in advance.
The route is wonderfully scenic all year round, so start your journey at any time and explore the many wonders that Victoria and New South Wales have to offer.