Road Trip from Sydney to Melbourne
A road trip from Sydney to Melbourne is one of Australia's most iconic driving experiences. Taking you between the two biggest cities in the country, you can choose to discover the magnificent coastlines of NSW and Victoria. Or take a drive through the countryside to some of the most beautiful, historic and charming rural towns in both states.
The 1090-km road trip from Sydney to Melbourne will take between 10 and 14 hours of driving time to complete, taking you past Goulburn, Albury, Shepparton, Jervis Bay and Eden, plus Royal and Snowy Mountains National Parks.
These are just a handful of the many wonderful places, landmarks and points of interest you can visit on this fabulous journey. So you'll want to keep reading until the end to discover more about them.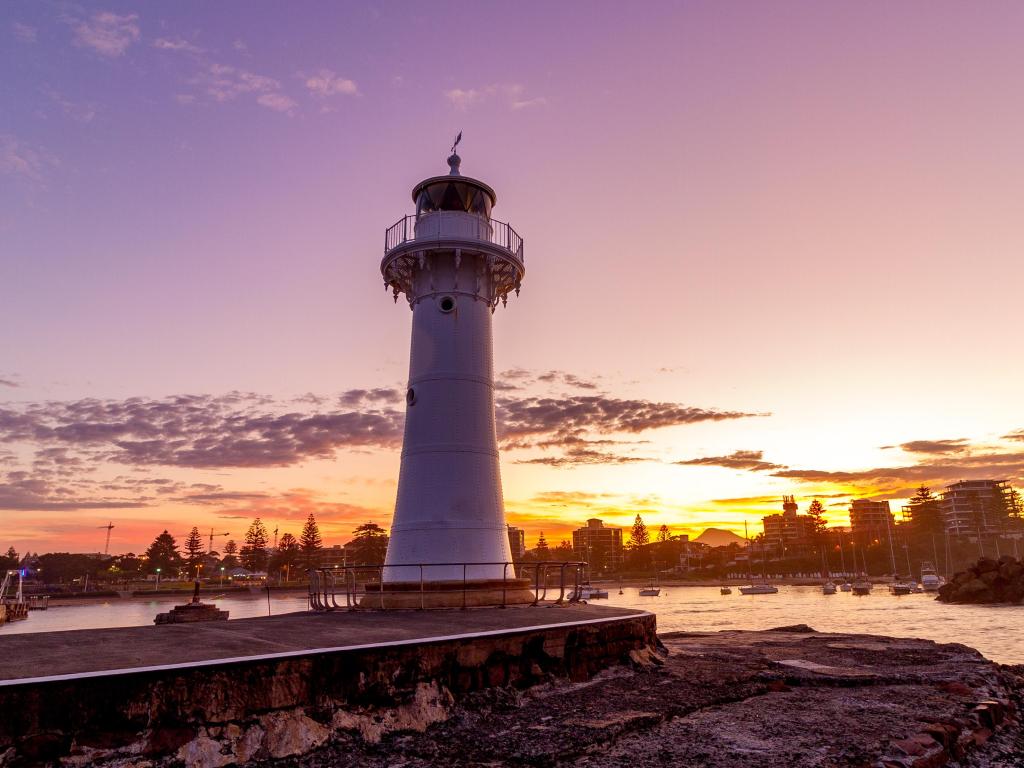 How far is Melbourne from Sydney and how long will the road trip take?
Comparison of road trip routes between Sydney and Melbourne

| Route | Distance | Driving Time |
| --- | --- | --- |
| Inland Route | 950 km | 10 hours 20 minutes |
| Coastal Route (A1 and M1) | 1,090 km | 14 hours |
The fastest and most direct route between Sydney and Melbourne is via the M31 (the Inland Route).
This route will take you deep into the heart of rural New South Wales and Victoria. Showcasing some of the most incredible countryside scenery, it is the perfect route for those who want to get a taste of what life is like away from the hustle and bustle of the city.
You will see some truly picturesque places if you undertake this route, enjoy some wonderful local produce and also meet some of the friendliest and most unassuming people in the country too.
If you would prefer a bit of beach action however, the Coastal Route will provide you with plenty of stop off options to go for a swim or surf. It is a longer drive than the Inland Route, but the stunning stretches of coastline and the plentiful swell should be right up your street.
Best road trip route from Sydney to Melbourne
In theory if you have at least two drivers, a road trip from Sydney to Melbourne can be completed in a day.
Which route you take will depend on what you want to see. But regardless of the road you decide to travel, we recommend you break up your journey over the course of at least two or three days.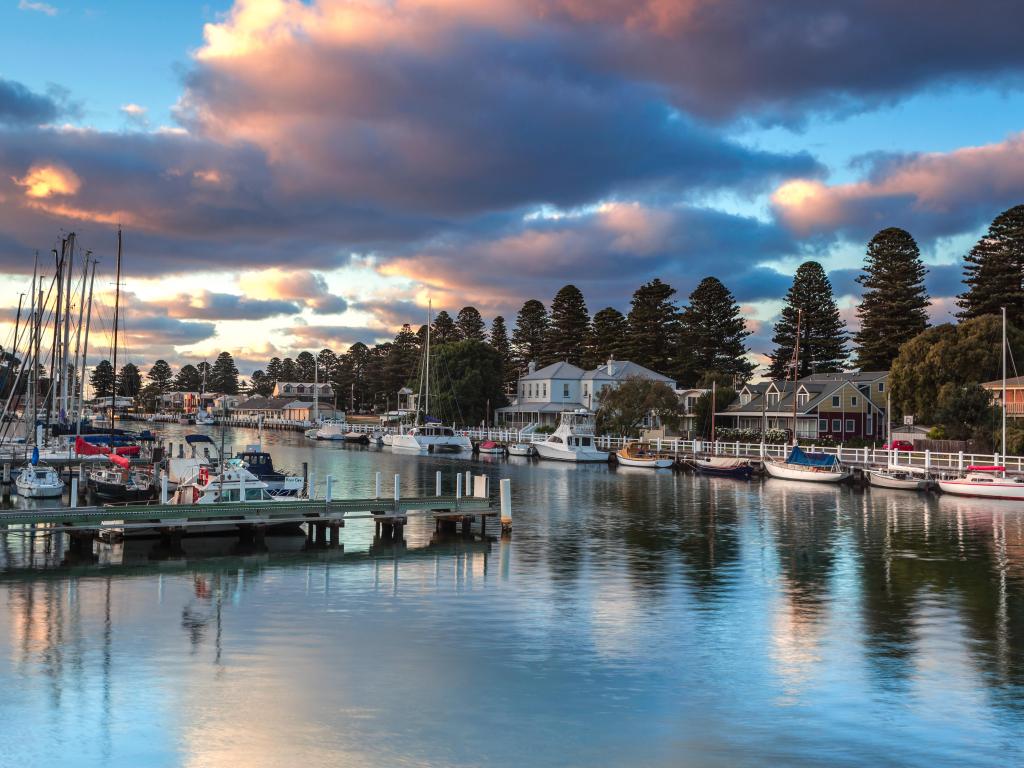 Doing this will enable you to enjoy some of the many wonderful places, landmarks and attractions along the way. Which will really make your road trip memorable.
Both routes are fairly straightforward to complete and will regularly take you on good roads, through coastal or rural towns, that have plenty of shops, public conveniences and petrol stations for you to use.
The Inland Route
Also known as the Hume Highway, this is essentially one straight road through the heart of the New South Wales and Victorian countryside. It showcases some of the most historic and culturally significant small rural towns in Australia.
Leaving Sydney via the M1 and M5, you'll join the M31 at the outskirts of the city and follow it through Goulburn, the nation's first inland city.
If you have the time, you can take an optional detour to Kosciuszko National Park, which is an extra two and a half hour drive from the main route. Between Tumblong and Tarcutta turn off the M31 for the Snowy Mountains Highway which will take you all the way there.
To return to the M31, follow Elliott Way, Tooma Road and Jingellic Road through Paddys River, Munderoo and Lankeys Creek.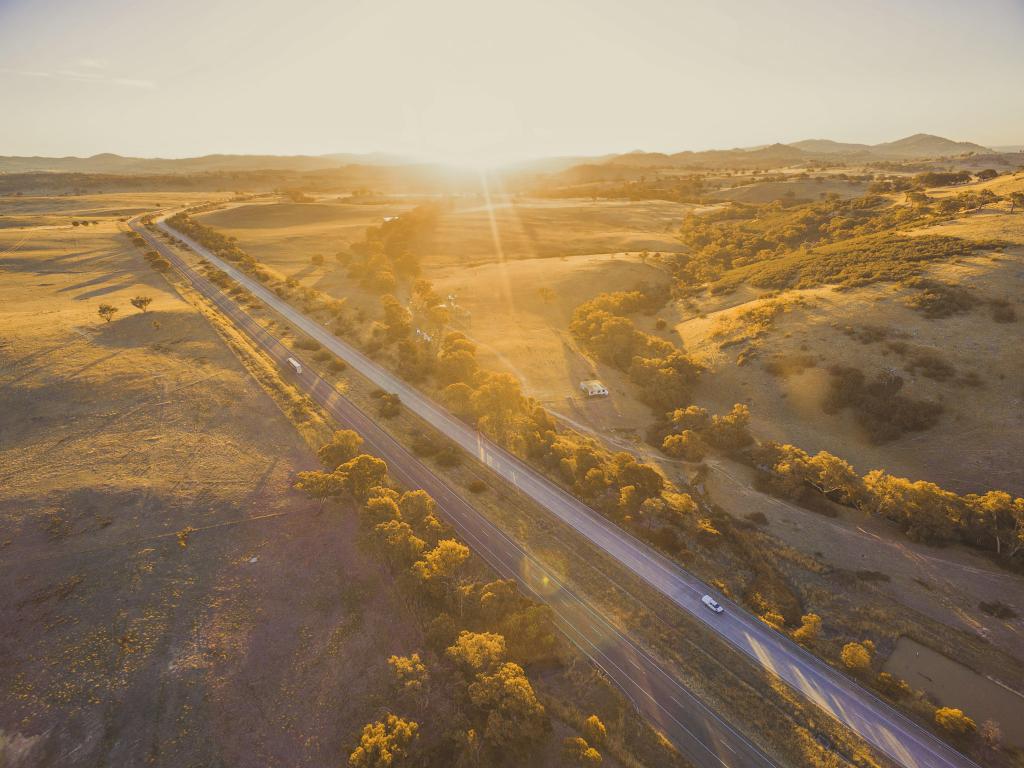 Join the A20 which brings you to Wagga Wagga, known as the 'city of good sports' since it's the birthplace of so many sporting icons. When you're ready to move on, follow the A41 south through Yerong Creek and Henty until you meet the Hume Highway again.
Near the border between NSW and Victoria, Albury and Wodonga lie on the historic banks of the Murray River and are well worth a visit before you continue along the A31.
Leave the highway again along the A300 to visit the fabulous foodie town of Shepparton, the perfect place to break your long drive with a fantastic meal. Exit the town on the M39, which joins up with the M31 again for the final drive into Melbourne.
The Coastal Route (A1 and M1)
This route is the perfect way to explore the truly magnificent coast between Sydney and Melbourne.
The A1 out of Sydney will take you past Royal National Park, a great first stop if you want to stretch your legs after some time in the city.
Soon after this you'll meet the M1, which you'll follow for most of the rest of this route. Wollongong and Shell Harbour are just the first of many spectacular beaches that you'll pass on this trip.
Leave the road at Comberton or Falls Creek to explore beautiful Jervis Bay and the Beecroft Peninsula. Sussex Inlet, another great spot for surfing, fishing, jet-skiing and kayaking, is just a short distance further along the A1.
There's the option to leave the highway at Tilba Tilba and wind your way slowly past Akolele, Bermagui, Barraga Bay and Tathra before rejoining the main route again at Pambula. Alternatively, stick on the M1 until you reach Eden.
Eden is a famous spot for whale watching, with regular boat trips and a small museum showcasing this coastal town's history. You might even be lucky enough to sight whales from the shore.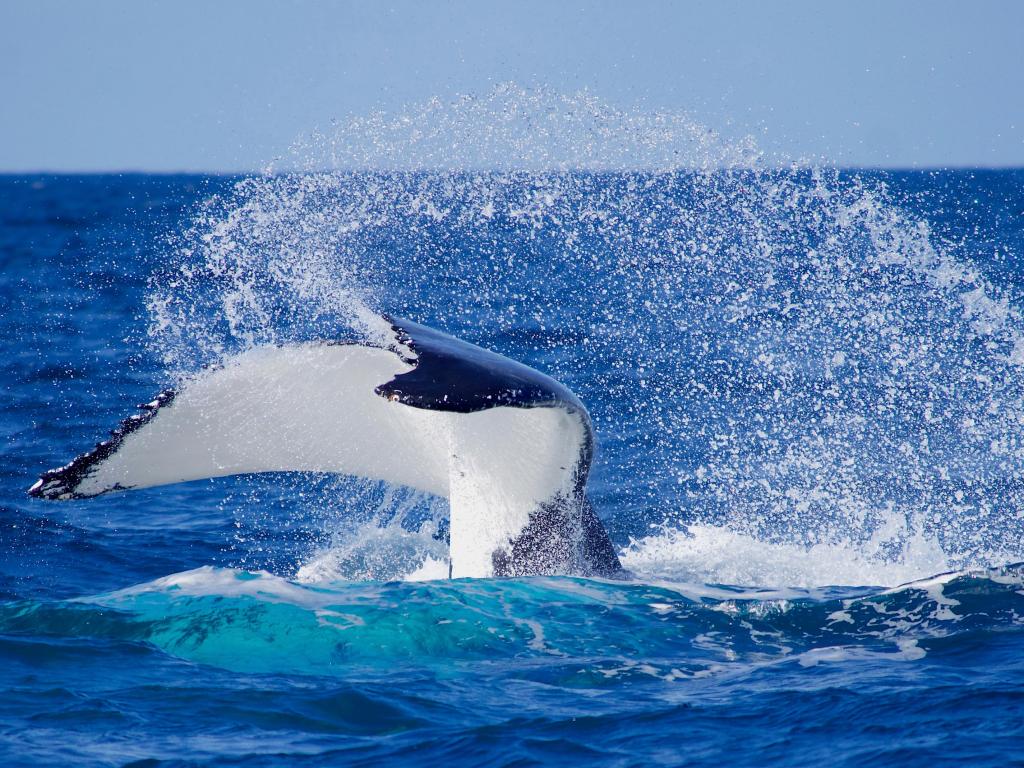 After leaving Eden, you'll follow the A1 slightly inland, passing by the exceptional Croajingolong National Park, or at Orbost follow Marlow Road along the Snowy River to find your way to gorgeous Cape Conran.
Before following the A1 to Lakes Entrance, you have the option to head inland to the beautiful wilderness of Snowy River National Park. Just leave the highway at Nowa Nowa and follow the the C620 then the C628, then return along the same road to continue with the trip.
Pull in at Paynesville, the boating capital of the Gippsland region, for gorgeous views over Wollaston Bay and Eagle Point Bay.
From here the highway travels inland again for the last stretch of the trip, and the bustling town of Traralgon makes an interesting stop.
As you hit the outskirts of Melbourne, swing up along the C404 to seek out kangaroos in Dandenong Ranges National Park or to take a heritage train ride around the winding hillside on the historic Puffing Billy.
Then all that remains is to return to the M1 which takes you into the heart of Melbourne.
Best places to stop between Sydney and Melbourne
Given the length of time it takes to drive from Sydney to Melbourne, and how much there is to see in terms of places to visit and tourist attractions, we recommend you make at least one (if not two or more) overnight stops during your trip.
Here are some of our top picks for a refreshing stopover between Sydney and Melbourne.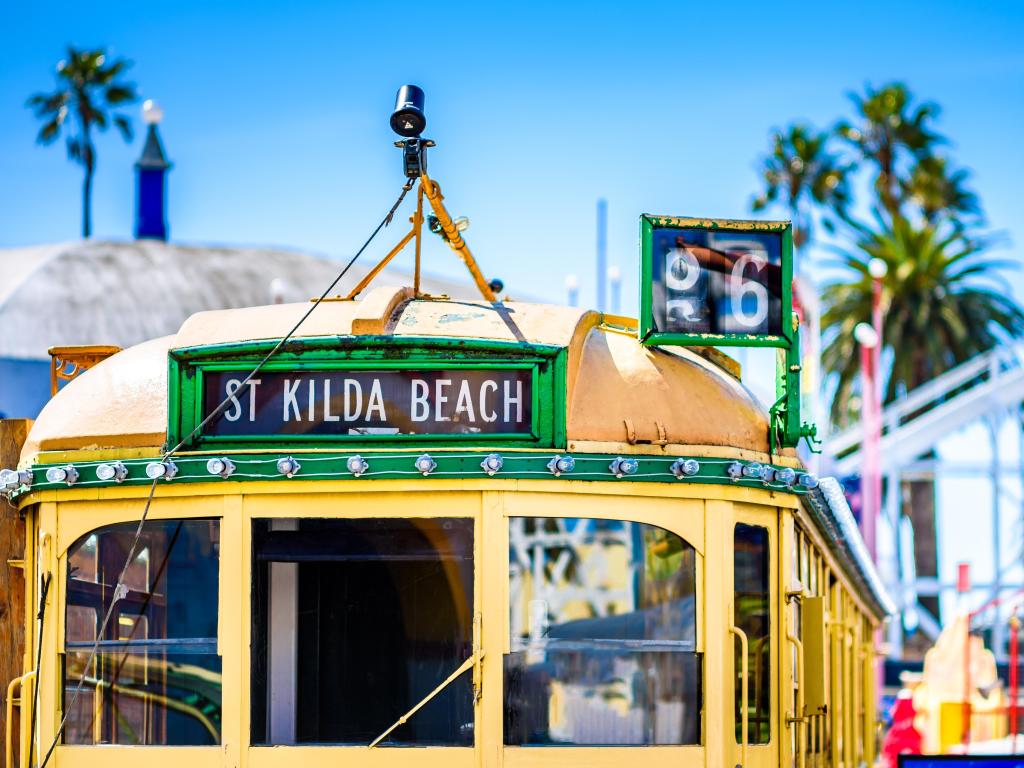 Marvel at the twin delights of Albury and Wodonga
Nestled on the historic banks of the Murray River, the quaint twin towns of Albury and Wodonga mark a lovely halfway stopover if you take the Inland Route.
Offering a thriving art scene, an exceptional foodie culutre and numerous opportunities for outdoor adventure, you will love what both destinations has to offer.
In addition, the towns are also close to the Snowy Mountains and the Rutherglen Wine region, which makes it the perfect base for exploring both destinations.
Whilst here, the Best Western Plus Hovell Tree Inn is a terrific place to stay. It is located directly opposite the Murray River which is perfect if you want to go swimming or walking down by the water.
The hotel also boasts an indoor spa and a heated outdoor swimming pool with a spa pool, providing the perfect way to relax after a busy day of sightseeing. There is an excellent bar and restaurant there too.
Experience the wonderful white sand of Jervis Bay
If you take the Coastal Route, you will see a lot of sand. However nowhere will the sand be as white as at Jervis Bay.
Reputed to have the whitest sand in the whole world, the area is also known for its gorgeous aqua waters, verdant native bushland and fabulous marine life. So it is definitely worth staying here overnight.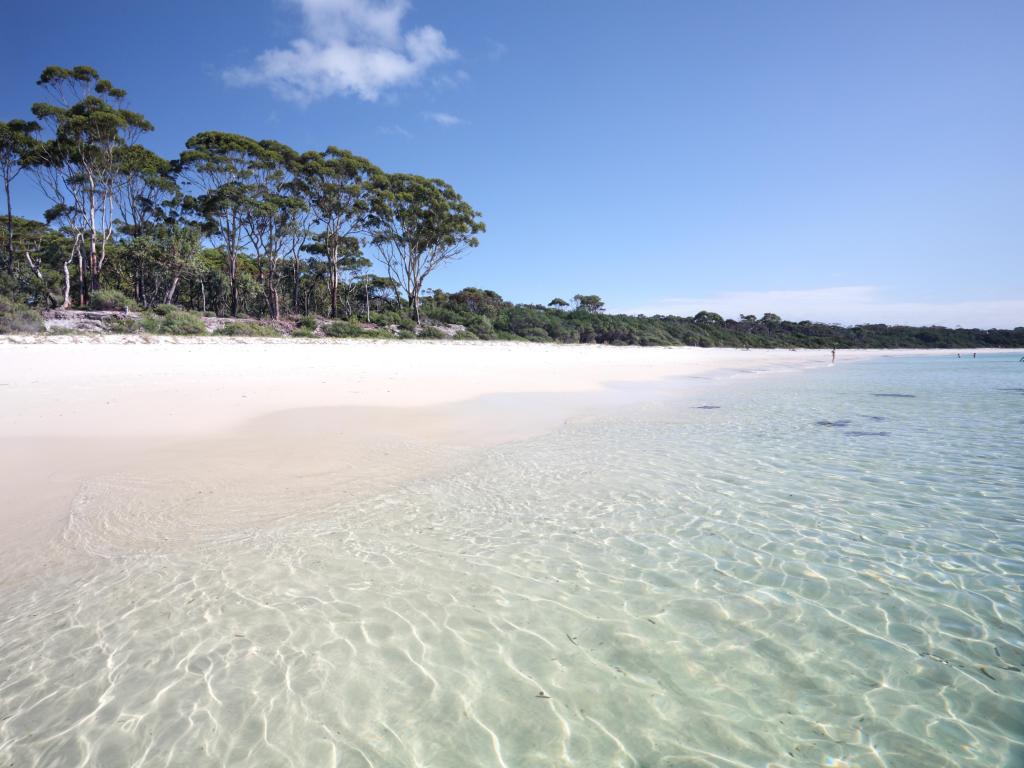 Perfectly situated, CeeSpray - Accommodation in Huskisson - Jervis Bay, is in walking distance of most of the town's amenities, as well as stunning beach and creek. There is a pretty private courtyard to enjoy, where you can sit and savour your complimentary wine on arrival. It's the ideal place to stay while you're passing through.
If you're planning a splurge of a vacation - and are prepared to extend your stay (and perhaps your budget) - then Bannisters by the Sea Mollymook is an incredible property with unbeatable views, amenities and food. This place is certainly worth a slight detour.
Dine in style at Rick Stein's restaurant at Bannisters, take a dip in your own private plunge pool, and receive all round celebrity-level treatment at this jewel of a hotel. You'll never want to leave!
Watch the sun set over the ocean at Marlo
Tucked away a couple of kilometres from the highway, Marlo and Cape Conran are beautiful places to switch off and relax.
With views over the Snowy River and a number of beaches to explore, this is a stunning place to break the long drive on the Coastal Route from Sydney to Melbourne.
Explore Cape Conran Coastal Park while you're here, which has waymarked walks of varying lengths to showcase the area's natural beauty.
You can't beat the superb views from the historic Marlo Hotel, which nestles beside the Snowy River just where it meets the ocean. Catch one of the best sunsets in the region from the veranda of the Marlo Pub before a great night's sleep at this comfortable hotel.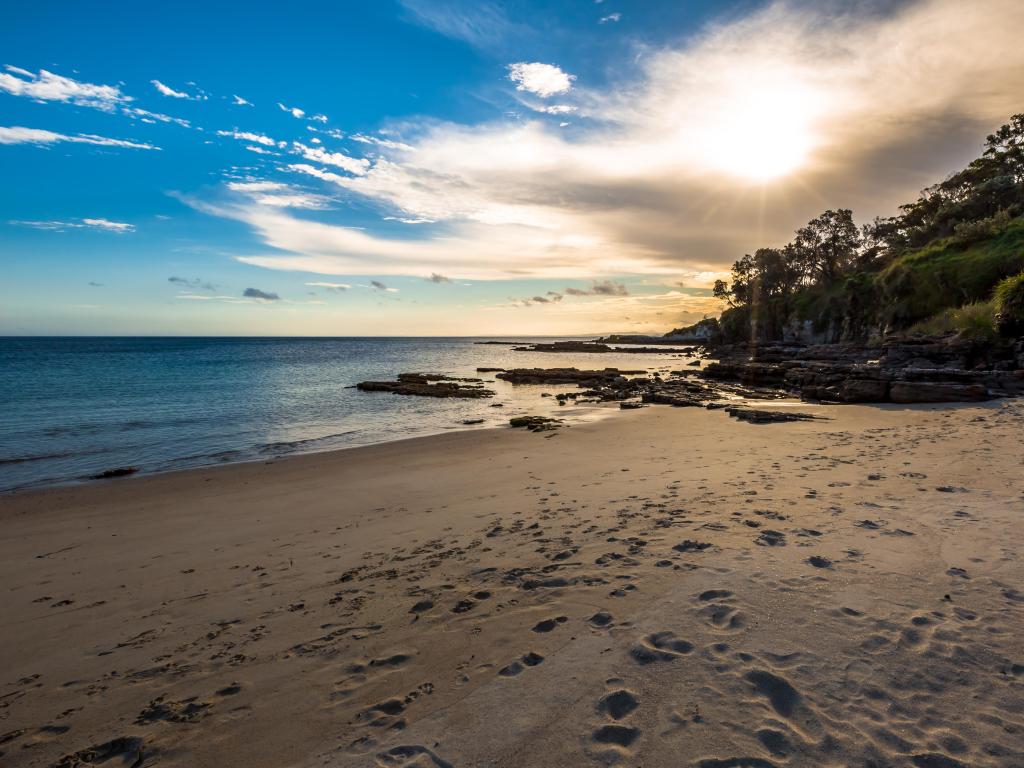 Things to see on a road trip from Sydney to Melbourne
When researching where you can visit on a road trip from Sydney to Melbourne, you'll soon realise there are plenty of places you can go to.
There are far too many to see in one trip, but hopefully the list we have compiled below will provide you with some guidance of the main highlights.
Inland Route:
Goulburn - Australia's first inland city, renowned for its fabulous museums and art galleries, as well as its outdoor recreational activities like rock climbing, caving and abseiling.
Canberra - Visit the nation's capital and check out the stunning architecture, noted dining scene and world class cultural attractions.
Holbrook - A great place to stop for refreshments and to see the decommissioned Australian navy submarine that now occupies a field in this inland town.
Lake Hume - This huge reservoir a short way from Albury is a great place for canoeing, fishing and stand up paddle boarding, and also has a swimming beach if you need to cool down on this warm inland route.
Kosciuszko National Park - Go camping, walking, mountain biking and enjoy snow sports in the Snowy Mountains. Explore caves and climb Australia's highest mountain.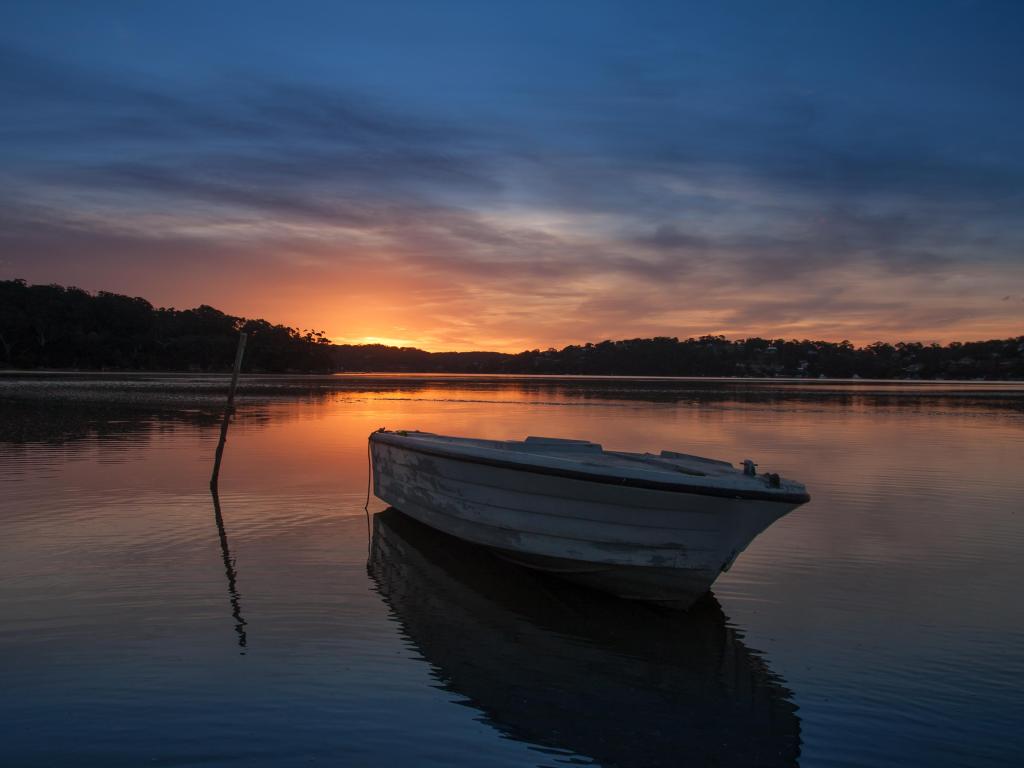 Coastal Route:
Royal National Park – Visit the second oldest national park in the world and marvel at its craggy coastal cliffs, remote beaches and verdant eucalyptus bushland.
Shell Harbour – Surf world class waves, as well as go diving and snorkeling at one of Australia's few National Surfing Reserves.
Kiama – Charming seaside town famed for the iconic Kiama Blowhole, a cavern-like fissure situated within volcanic rocks that blasts dramatic 'blows' of water on a regular basis.
Sussex Inlet - Gorgeous coastal region which is a popular spot for fishing, boating, kayaking, canoeing and many other water sports.
Jervis Bay - Stunning stretch of shoreline that features the whitest sand in the world.
Bateman's Bay – Surrounded by national park, this wonderful seaside destination boasts stoic turquoise waters and a congenial, relaxed ambience.
Eden - Renowned whale watching spot on the southern coastal fringes of New South Wales.
Croajingolong National Park - Kayak, canoe, or boat through the remote coast of far-east Victoria to discover a fascinating landscape of ancient forests, immaculate inlets, massive sand dunes and abundant wildlife.
Snowy River National Park - Replete with bosky forests, serene river views, massive gorges and cascading waterfalls, this national park is a popular spot for canoeing, rafting, bush walking, four-wheel driving and camping.
Cape Conran - Another option for walking, with waymarked walks of up to 25km in the coastal park as well as more stunning beaches.
Paynesville - Check out the boating capital of the Gippsland region of Victoria.
Puffing Billy - A national treasure, this heritage narrow gauge train makes his way through the Dandenong Ranges on the outskirts of Melbourne, with open sided carriages to help you soak in the best of the views.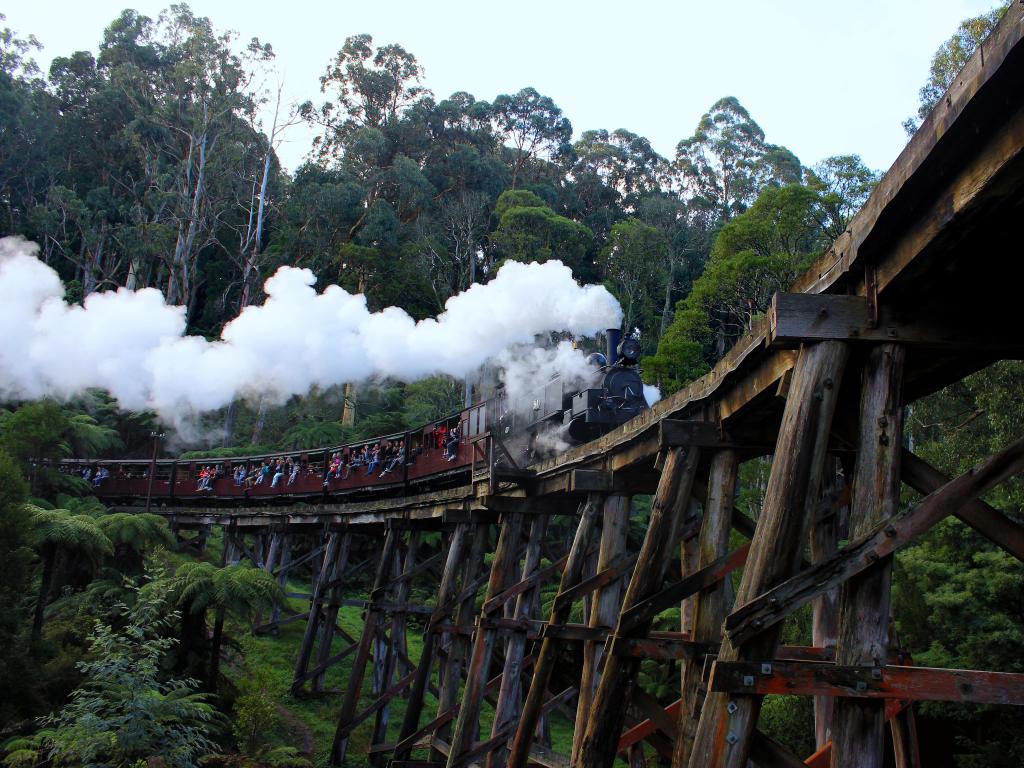 Best time to go on a road trip from Sydney to Melbourne
A road trip from Sydney to Melbourne is one you can do all year round, depending on what kind of trip you have in mind.
The best time to drive the Coastal Route is between February and April, and September to November. This falls outside of the winter and the storm season and is usually when the coastline looks its best.
Visit Eden from May to July or September to November for the best chance of seeing whales - or time you visit to coincide with the annual Whale Festival in October.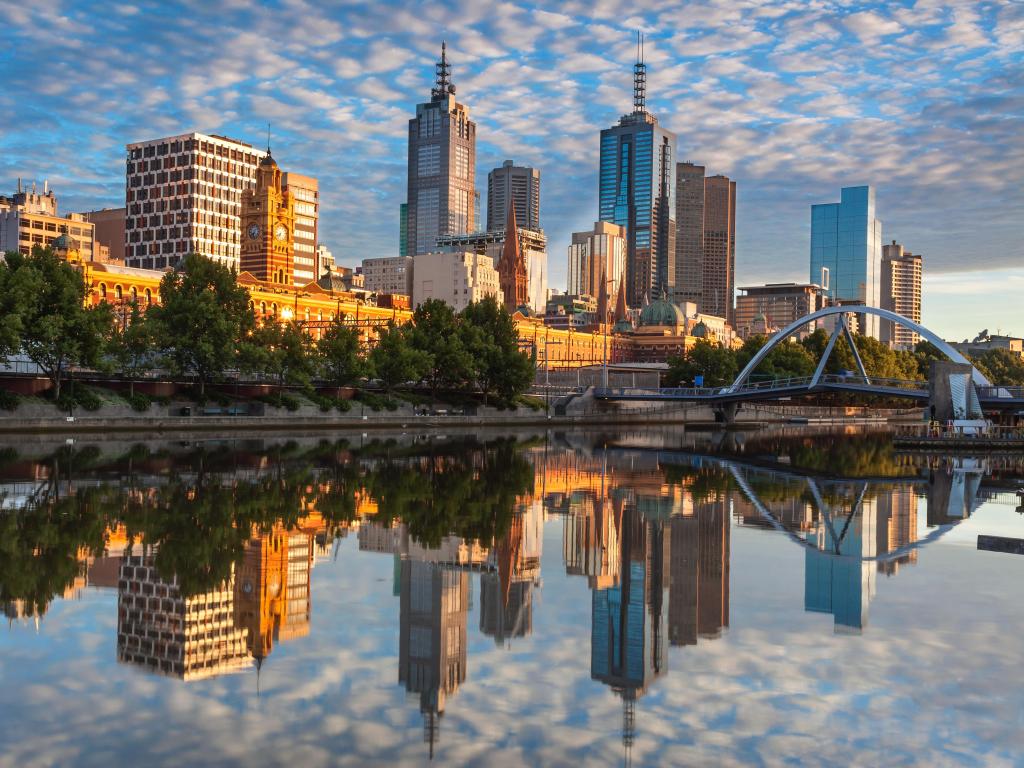 The Inland Route is generally easy to drive all year round, but with average maximum temperatures exceeding 30 degrees in summer it's best to be prepared if this is when you make your trip.
Throughout the summer months, school holidays and at the weekends, levels of traffic congestion and hotel prices will generally be higher than at other times of the year. This is especially true in an around the big cities of Melbourne, Sydney and Canberra.
That aside you can commence your journey whenever you feel like it. Though you should probably ensure your vehicle has been fully serviced before you head off, and be aware that you might pass through some long stretches between petrol stations.