Road Trip from Milwaukee, Wisconsin to Yellowstone National Park
If you're looking for an outdoor adventure with breathtaking views, then the road trip from Milwaukee, Wisconsin to Yellowstone National Park is the one for you. Enjoy hiking trails, scenic roads and iconic national parks, as well as great cities and quaint towns on this mid-west drive.
The 1,430-mile road trip from Milwaukee, Wisconsin to Yellowstone National Park takes 29 hours to drive. Key stops include Minneapolis, Fargo, Bozeman, Chicago, Kansas City and Denver, plus Salt Lake City, Rocky Mountains National Park and St. Louis.
This epic drive will take you through national parks and forests, through mountainous landscapes and crystal-clear lakes, as well as some iconic cities. Keep reading to find out the best routes, places to visit and time of year to make the drive to Yellowstone.
How far is Yellowstone National Park from Milwaukee, Wisconsin, and how long will the road trip take?
Comparison of road trip route options between Milwaukee, Wisconsin to Yellowstone National Park

| Route | Distance | Driving Time |
| --- | --- | --- |
| The Direct Route | 1,430 miles | 21 hours 30 minutes |
| The Scenic Route | 2,080 miles | 31 hours |
The most direct route of our two recommended options from Milwaukee, Wisconsin to Yellowstone National Park covers a distance of 1,430 miles and will take 21 hours and 30 minutes to drive, not accounting for stops along the way.
For a more scenic and interesting drive, you could head south from Milwaukee and drive through Kansas City and Denver before reaching the national park. This route takes 31 hours of non-stop driving, spanning a distance of 2,080 miles.
Neither option can be completed quickly, this is more of a scenic and outdoor adventure trip which needs at least 5 days dedicated to it. As a guide, we'd suggest spending seven on the trip, but you could easily spend more and discover more of the mid-west.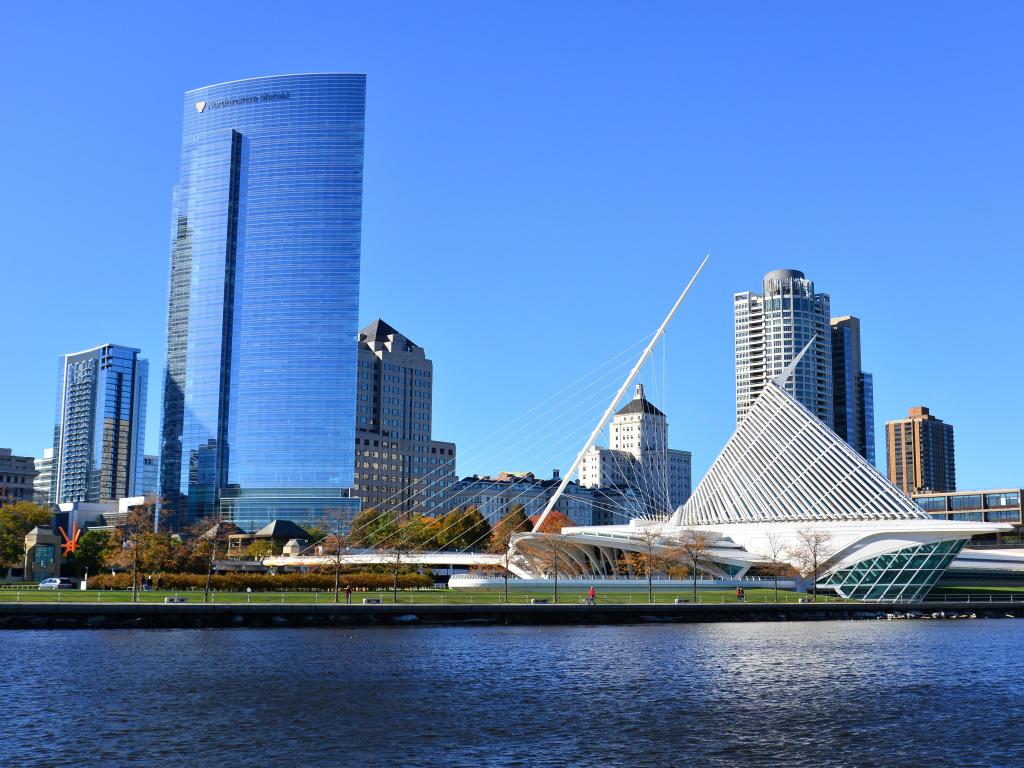 Best road trip route from Milwaukee, Wisconsin to Yellowstone National Park
The best route for this epic adventure will depend on how much time you have and the kind of activities and places you'd like to stop at along the way.
Our Direct Route will take you on a journey through the mid-west past great hiking trails, rural communities and along stretches of remote wilderness and spectacular natural scenery like at Theodore Roosevelt National Park.
There are also great cities to explore, including Madison, Minneapolis, Fargo and Bozeman if you'd like to get an urban hit. Although more direct than our Scenic Route, there is a quicker option for those pressed for time through North Dakota, though it isn't as exciting.
If time isn't an issue, then the Scenic Route is a fantastic option. This route will take you into some of America's most picturesque regions, like the Rocky Mountain Ranges and iconic cities like Chicago and Denver while journeying through eight distinctive states.
The scenic route also takes you past forests and parks, breathtaking lakes like the Great Salt Lake, as well as stunning landmarks like the Craters of the Moon National Monument and Preserve. It's a route packed full of scenic views.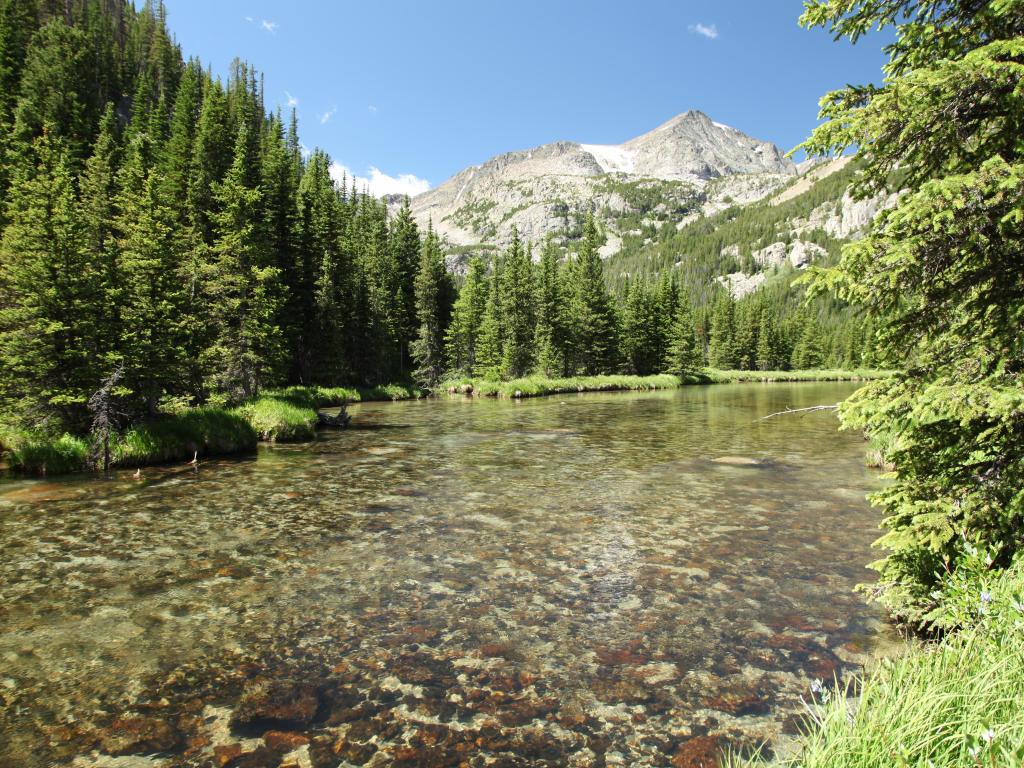 The Direct Route
Begin in Milwaukee on the shore of Lake Michigan and head west to Madison. Continue on the interstate, stopping along the way at Wisconsin Rapid or George W. Mead State Wildlife Area before reaching the twin cities of St. Paul and Minneapolis.
Afterwards continue west to Fargo, on the border of North Dakota, where you can visit Sheyenne National Grassland or Arrowwood National Wildlife Refuge.
Otherwise, keep to the interstate and stop at Theodore Roosevelt National Park where you can also explore the Dakota Prairie Grasslands.
The next stretch takes you into Montana as you follow the river through several quaint towns including Columbus. Stop here to explore Custer Gallatin National Forest.
Still on the interstate, continue west to Bozeman before heading south on the highway through Big Sky and past several lakes to West Yellowstone where you can venture into the park.
The Scenic Route
Head south from Milwaukee and follow the shore of Lake Michigan to Chicago, a great city to tick off your US bucket list. Afterwards continue south towards St. Louis, passing through Bloomington and Springfield. Head west, still on the interstate, and follow signs for Columbia.
Cross the Missouri River and continue west to Kansas City before crossing into the state of Kansas. Pass Clinton Lake and Topeka before finally reaching Denver.
Spend some time exploring the city, as well as Aurora or Lakewood, or head further west to explore Golden Gate Canyon State Park.
Afterwards go north towards Fort Collins, making a detour along the way to visit Boulder or explore the Rocky Mountain National Park which is ideal for outdoor enthusiasts and hikers.
Pass Arapaho Roosevelt National Forest and Bamforth National Wildlife Refuge, as well as Rock Springs and Ashley National Forest before landing in Salt Lake City.
The final stretch north will take you near the Craters of the Moon National Monument & Preserve and Idaho Falls, before arriving at West Yellowstone.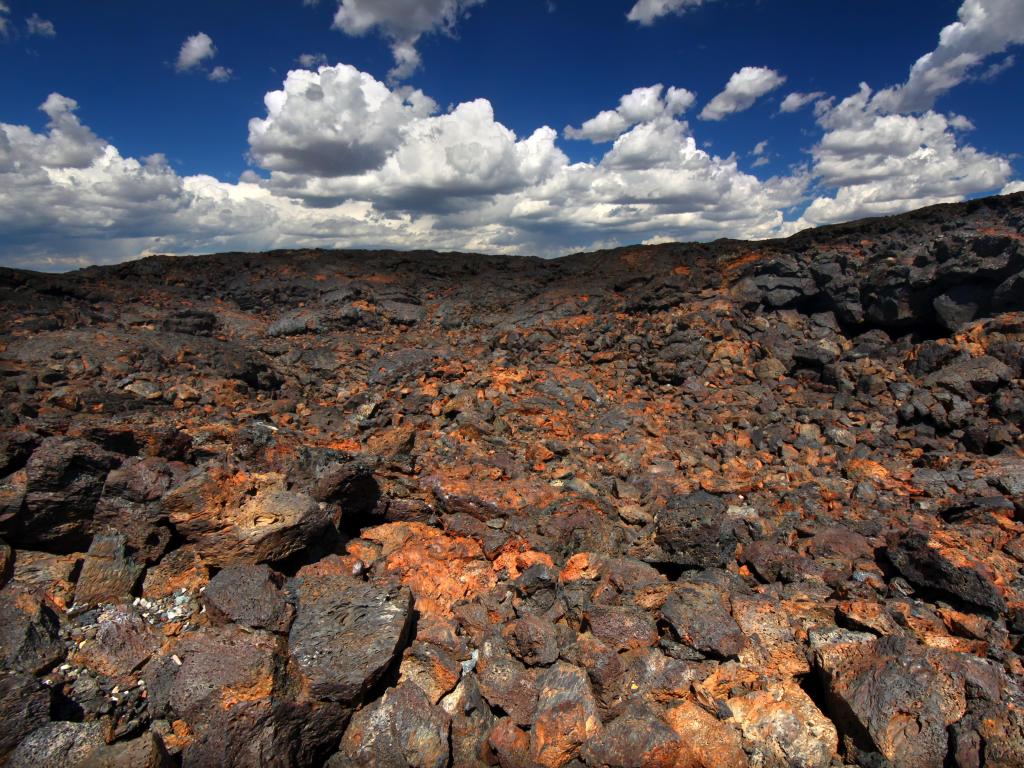 Best places to stop between Milwaukee, Wisconsin and Yellowstone National Park
A trip of this length needs several stops along the way to give you a rest from driving, as well as opportunities to enjoy local activities or explore some of the scenic landscapes and cities.
There are some superb cities and towns you can enjoy an overnight rest, but here are a few recommendations to get you started.
A cultural experience in Fargo
Located about 9 hours from Milwaukee on the Direct Route, Fargo is an excellent choice. The main city in North Dakota, Fargo offers a range of accommodation options, as well as a chance to immerse yourself in mid-western culture.
Get into the heart of the culture and history of this city with a visit to the Plains Art Museum where you can learn more about North Dakota. Aviation fans will love the Fargo Air Museum while the family-friendly Red River Zoo is a great choice with both indoor and outdoor exhibits.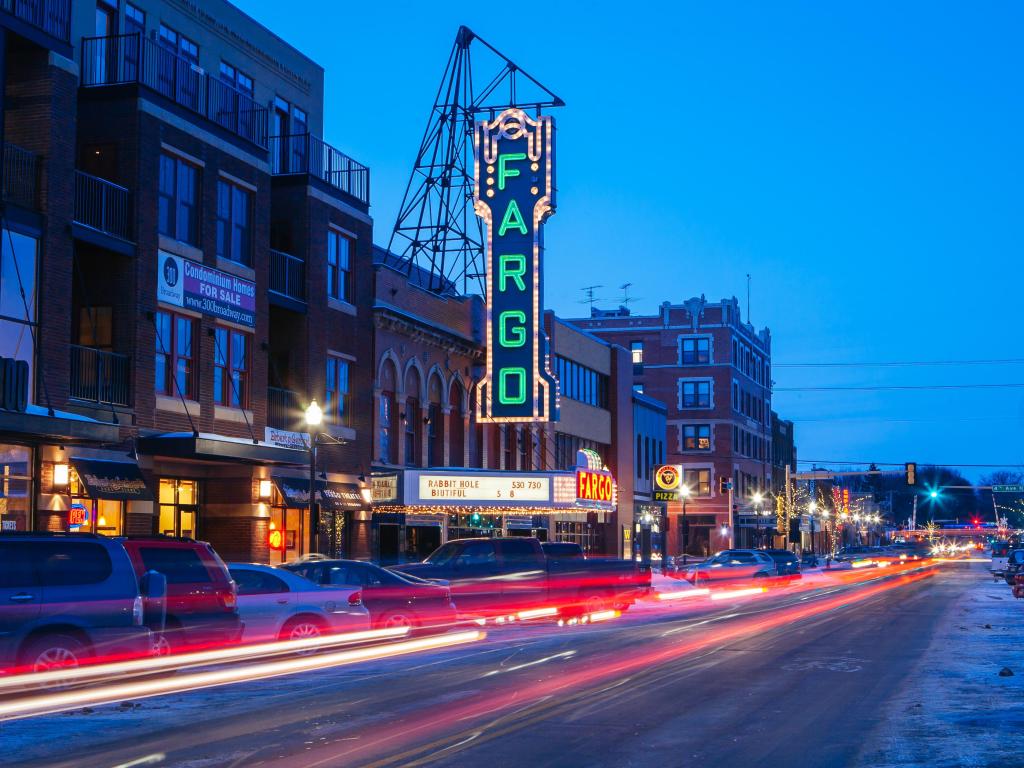 For a comfortable and luxurious hotel, the Jasper Hotel is an ideal place to spend the night. Here you can enjoy a luxury 5-star stay offering magnificent views of the city.
This fabulous, luxurious hotel is located in the center of Fargo and offers all the amenities you could possibly want, including a modern onsite restaurant, fitness center, bar and beautiful lounge ideal for relaxing in the evening. There's also parking available at the hotel.
Located in the heart of the city, the hotel is also within walking distance from inner city parks, Wildflower Grove, and South Riverfront, as well as within walking distance of the Center Mall and Woodlawn Park. The Jasper Hotel is also within easy reach of the highway for the following day.
A luxury stay in Denver
Almost halfway on the Scenic Route, and a great day two option, Denver has an ideal location. Set in the stunning scenery of several national parks and the impressive rocky mountain range, Denver has a lot to explore and shouldn't be rushed through.
Known as the Mile High City, as well as a melting pot of arts, culture and outdoor adventure, there's a lot to see here. Highlights include the Red Rocks Amphitheater which is a unique venue set into huge stretches of red rock formations, plus the famous Botanic Gardens.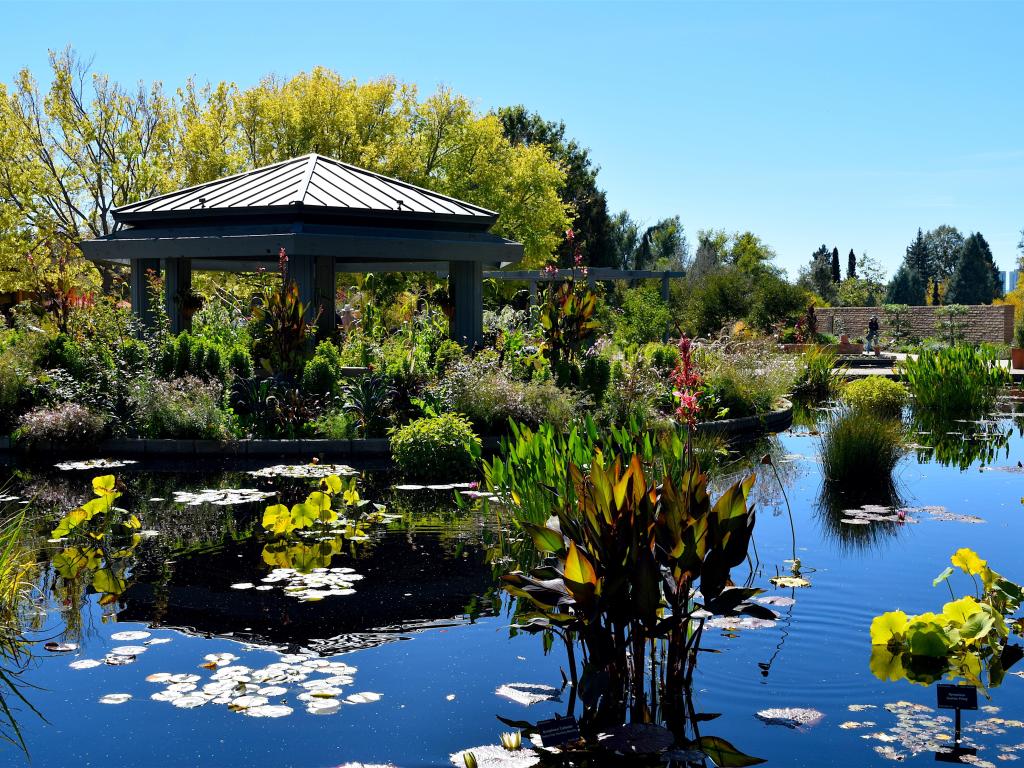 After a long day of driving, why not relax and unwind at the luxurious 4-star Warwick Denver hotel? Here you can enjoy views over the city in the heated rooftop pool, or sample incredible food in the fantastic onsite Italian restaurant.
Guests can enjoy stylish and comfortable rooms furnished to create a cozy atmosphere in the big city and there's even handy onsite parking at the hotel, a cozy bar and a terrace where you can relax after a day of sightseeing.
Located in the center of Denver, within walking distance from inner city parks and restaurants, including the Denver Botanic Gardens and the United States Mint, you're also just a short drive from the Red Rocks Amphitheater and Rocky Mountain Front Range making this an ideal choice.
Gateway to the park at West Yellowstone
The beautiful Yellowstone National Park offers so much to explore that you'll definitely want to spend at least one night nearby. While you can't stay within the park itself, you can get pretty close at West Yellowstone.
There are several resorts close by, but the Kelly Inn West Yellowstone is a great option. Just a three-minute walk away from the Grizzly and Wolves Discovery Center, and a three-minute drive away from the entrance to Yellowstone Park, this hotel is perfectly situated to explore this area of outstanding natural beauty.
The hotel itself offers spacious and cozy rooms, a heated indoor pool, hot tub and jacuzzi and spa facilities to help you recover from the long road trip and sightseeing. There's also free parking - what more could you want?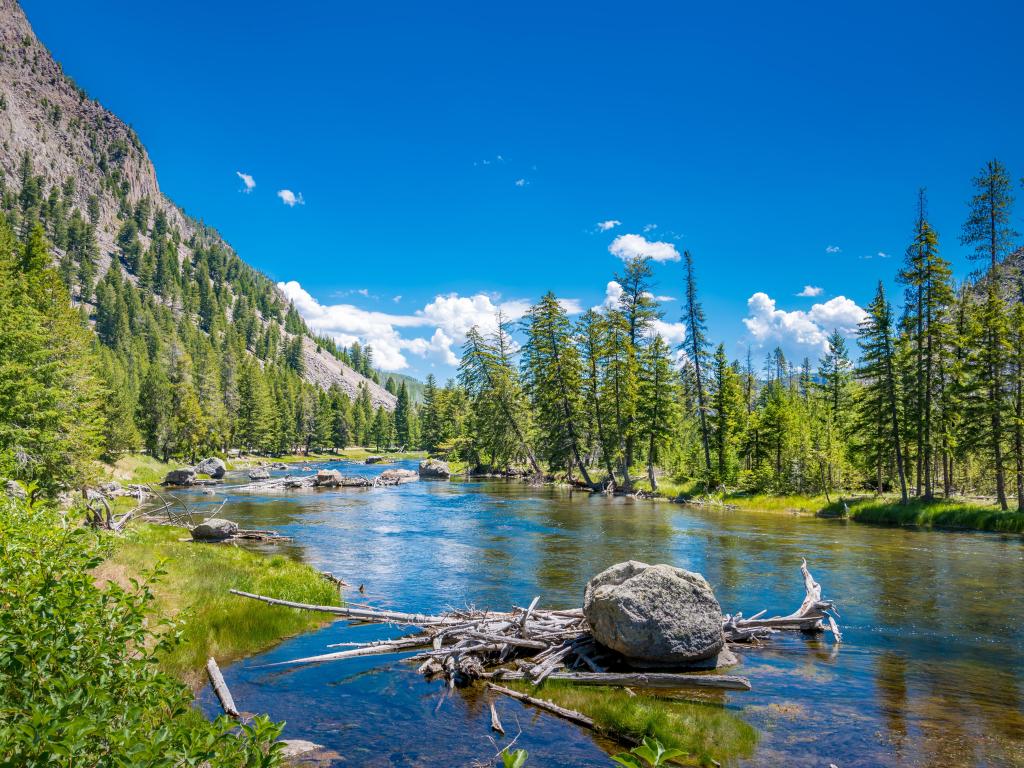 Things to see on a road trip from Milwaukee, Wisconsin to Yellowstone National Park
There's so much to see on this epic road trip from Milwaukee, Wisconsin to Yellowstone National Park, that you could easily spend several weeks exploring it all.
If you're pressed for time, here are some of our favorite places to visit en route.
Both routes
Grizzly and Wolf Discovery Center - Situated in West Yellowstone, this exciting wildlife center offers visitors the chance to get close to bears and wolves.
The Direct Route
Madison - This capital city is known for the iconic Wisconsin State Capitol building and lies between lake Mendota and Monona. The city boasts an impressive selection of award-winning craft beverages, as well as several parks to explore.
Devil's Lake State Park - Situated along the Ice Age National Scenic Trail, stop here for breathtaking views from 500-foot quartzite bluffs overlooking the huge state park.
Wisconsin Cranberry Discovery Center - Welcome to the ultimate guide to Cranberries. This is a unique stop on your trip where you can enjoy a crash course all about the Cranberry industry.
Eau Claire - Head to Phoenix Park for a fantastic farmers market, incredible live music in the summer, and beautiful river views. Check out the Eau Claire breweries or enjoy a hike in Beavers Creek.
Saint Paul - This metropolis twinned with next door Minneapolis is centered around 3 rivers and is known for its wealth of museums, such as the Science Museum and The Minnesota History Center.
Minneapolis - Split by the Mississippi River, Minneapolis is a city defined by water. Famed for its parks and lakes, the city also offers cultural landmarks such as the Walker Art Center and Minneapolis Sculpture Garden.
Fargo - Snap a picture with the movie prop from the iconic Fargo movie, see the wildlife at the zoo and enjoy the unique charm of this Midwestern city.
Jamestown - Known for the World's largest Buffalo, and the National Buffalo Museum, this city also offers an opportunity to learn about the region's pioneer and military history.
Theodore Roosevelt National Park - Preserving the natural landscape and the memory of President Roosevelt, this huge national park is open year-round and offers incredible natural vistas and the chance to spot Bison in the wild.
Glendive Dinosaur and Fossil Museum - Famous for the discovery of a large amount of dinosaur bones, fans of palaeontology should check out the Glendive Dinosaur and Fossil Museum, the largest of its kind in the US.
Custer Gallatin National Forest - This ginormous ecologically diverse national park is critical to the Yellowstone Ecosystem and encompasses remote mountains and pine forests, showcasing the wild beauty of Montana.
Bozeman - A base for incredible outdoor recreation and an exciting dining scene, visit the nearby Bridger Range and Spanish Peaks for world-class hiking, biking, skiing.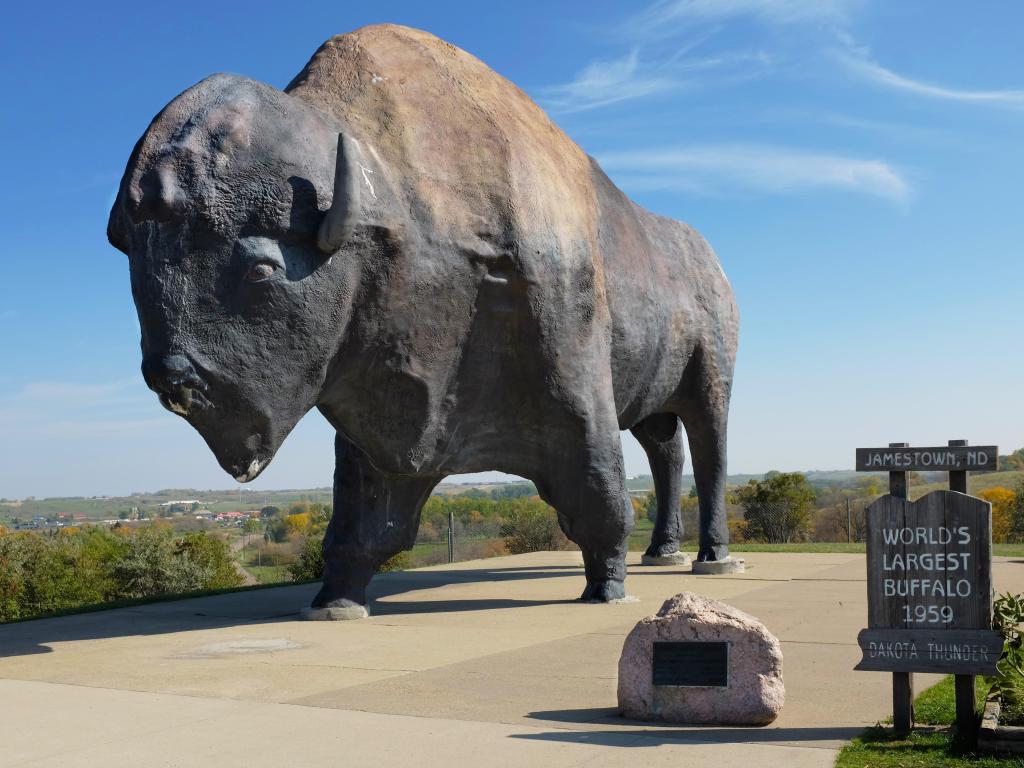 The Scenic Route
Chicago - Famed for its impressive skyline and bold architecture, visit the renowned Art Institute of Chicago, or see a different side of the city at the 360 Chicago Observation Desk. There are also great museums to explore as well as stunning Lake Michigan's shore to enjoy.
Springfield - Visit the Abraham Lincoln Presidential Library and Museum to trace the life of the famous US president. Visitors can also head to his restored home and pay their respects at the Lincoln Tomb in Oak Ridge Cemetery.
St. Louis - Set along the Mississippi River, St. Louis is a beautiful city with an iconic Gateway Arch which was built in the 1960s. Explore the city to see replica paddle-wheelers on the river or simply admire the beautiful views of the arch. You can also head to the Soulard district for great food and blues clubs.
Kansas City - Known for barbecue restaurants, a fantastic Jazz heritage, and many fountains, Kansas City is a great city to spend a few hours in. The American Jazz Museum shares a building with the Baseball Museum providing entertainment for all!
Colorado Springs - This city offers something to everyone and is a popular tourist destination thanks to the Garden of the Gods, an incredible landmark surrounded by iconic red sandstone formations and impeccable mountain views.
Pikes Peak - Glacier-carved Pikes Peak is close to Colorado Springs. Situated within the Pike National Forest, there are many hiking trails to take, including a cog railway leading to the 14,114 ft summit.
Denver - Explore the Mile High City, known for its incredible views of the Rocky Mountains and iconic live performance venue carved into the red rocks that surround the city.
Rocky Mountain National Park - Enjoy endless hikes at this national park in Colorado through some of America's most beautiful and impressive mountain ranges, forests, and alpine lakes. Keep in mind that the national park uses a timed entry permit system. Please check the national park's website to see if you need to make a reservation before your visit.
Ashley National Forest - Discover the breathtaking scenery of Ashley National Forest. Miles of remote wilderness, glassy alpine lakes, and high peaks can be found in this wonderland of adventure. Keep your eyes out for bears, mountain lions, moose, elk and antelope.
Salt Lake City - Known as the religious center of the Mormons and surrounded by towering peaks and the beautiful Great Salt Lake, Salt Lake City is also the gateway to some of America's most popular national parks.
Craters of the Moon National Monument and Preserve - Explore this otherworldly landscape of vast lava flows and islands of cinder cones and sagebrush. Discover the unusual landscape and venture into caves, craters, and tunnels.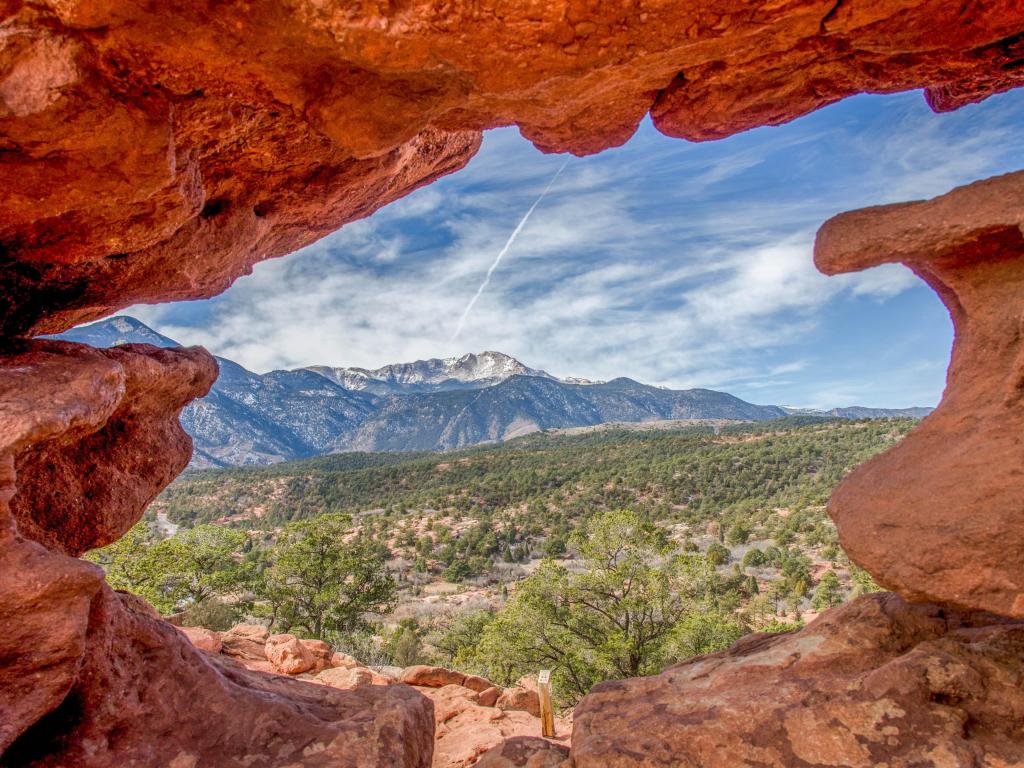 Best time to go on a road trip from Milwaukee, Wisconsin to Yellowstone National Park
Yellowstone National Park is a year-round destination, offering incredible natural views and experiences, however, you will have to plan ahead as the park is only accessible by car during the warmer months, so you'll need to be guided by a snowmobile if you visit in winter.
Summers in Yellowstone National Park generally sit in the low 70s but can hit as high as 85 degrees Fahrenheit. Afternoon storms are common but usually don't last long. As one of the US's most popular national parks, it is very busy and can be crowded in the summer months.
Yellowstone gets an average of 150 inches of snow each winter and temperatures range from zero to 20 degrees (sub-zero temperatures are common at night too), therefore you will experience road closures if you visit from mid-December to mid-March.
However, visiting at this time of year allows for a completely unique experience and better wildlife spotting, as well as beautiful hiking trails through frosted woods, steaming hot springs, and snowy meadows. Just remember to pack plenty of warm clothes!
Yellowstone at spring is known to be unpredictable, with snowy days followed by sunny 60 degrees the next, leading to wet and muddy trails.
Fall is a stunning time of year to visit with the changing colors of the season. Temperatures can vary hugely, usually averaging somewhere between 20 and 65 degrees. This is also a quieter time to visit though, and you'll experience fewer crowds and cheaper accommodation rates.
The national park has a fun-filled calendar of events, from book signings to ranger-guided tours. If you visit during summer then you could catch the annual Shoshone Bannock Festival, though we'd recommend booking this in advance as it tends to be a popular event.