Road Trip from New Jersey to Portland, Maine
Uncover the hidden gems of New England on this awe-inspiring road trip driving along the east coast from New Jersey to Portland, Maine, visiting small historic cities, scenic state parks with cliffs, and coastal views.
The 400-mile road trip from New Jersey to Portland, Maine, takes around 10 hours to drive via the east coast, visiting Long Island, Boston, York, and Rachel Carson National Wildlife Refuge, or via Bridgeport, Hartford, and Manchester taking a short route.
If whale watching, hiking, and walking along the shoreline and seaports excite you, keep reading to find the incredible places to see and things to do on this route.
How far is Portland, Maine, from New Jersey, and how long will the road trip take?
Comparison of road trip route options between New Jersey and Portland, Maine

| Route | Distance | Driving Time |
| --- | --- | --- |
| The New England Direct Route | 400 miles | 8 hours |
| The Coastal Route | 400 miles | 10 hours |
The scenic drive to Portland, Maine, from New Jersey via The Coastal Route takes a little over 10 hours to cover 400 miles without any food and gas breaks.
For a quick and easy trip, take The New England Direct Route, covering 400 miles over 8 hours of driving, not considering any stopovers.
While you can cover the journey within a day, we suggest you split the trip over two to four days to avoid exhaustion and explore the coastal route fully.
Looking to extend your road trip to Maine? Here is our ultimate road trip itinerary for an amazing adventure:
READ MORE - Ultimate Maine Road Trip Itinerary
Best road trip route from New Jersey to Portland, Maine
For anyone wanting to explore the New England coastline, embark on this fantastic journey along The Coastal Route. Encounter some of the first cities in the US packed with history and plenty of nature to explore.
This route also comprises a ferry ride from Orient Point, Long Island, to New London, Connecticut, a beautiful experience.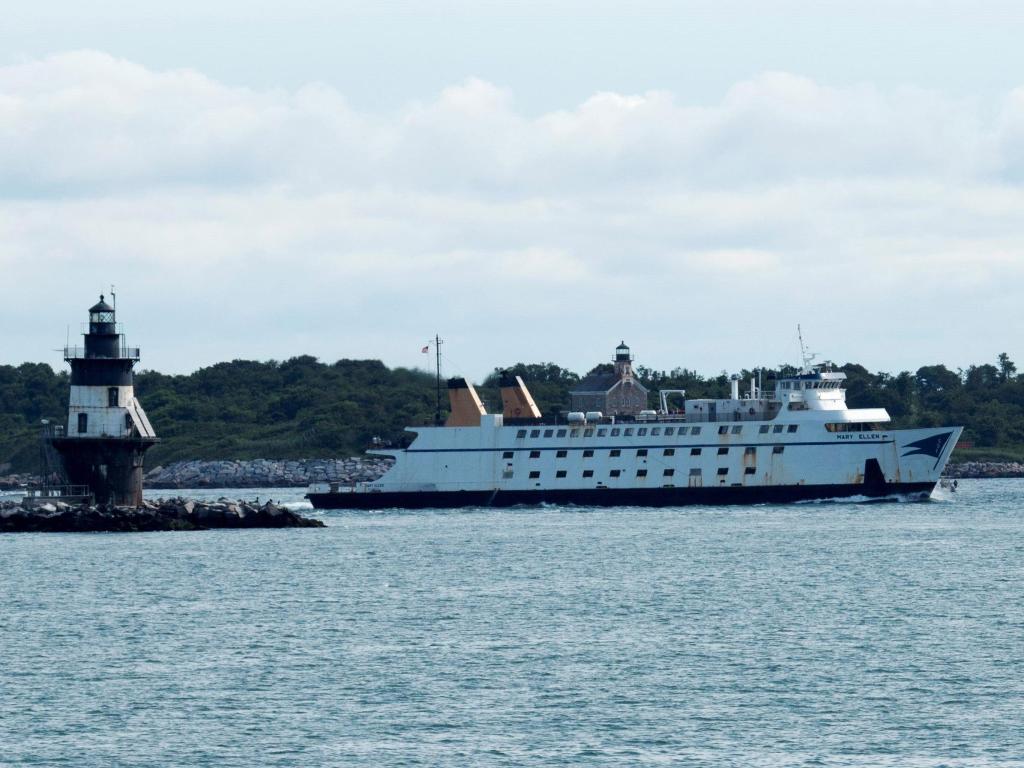 The New England Direct Route is straightforward, with most of the drive on interstates. You'll meet quaint cities with historical backstories that have shaped the USA.
From the invention of basketball to Mark Twain's writing of The Adventures of Huckleberry Finn, a trip through New England can be best described as an eclectic experience.
Throughout the drive, you'll find roads surrounded by dense green forests shifting to vibrant brown and red hues in fall.
Whichever route you choose, you'll finish your journey by driving along the east coast, where you can pull over at any point and visit the coastal towns.
The Coastal Route
Exit Newark by taking Interstate 280 (I-280) out of the city and merging into I-95. Take a right on NJ-495 to leave New Jersey and enter Manhattan, New York. Soak in the city life and catch a glimpse of the magnificent Empire State Building.
Cross the East River and follow the road to Long Island, Greenport, and, finally, Orient Point before catching the ferry to New London. Then join I-95 and cross the border to enter Rhode Island.
After crossing Providence, enter Massachusetts, and drive to Boston by switching to I-93 in between. After exploring the happening city, exit on I-93 and join I-95 again to head east to Salem.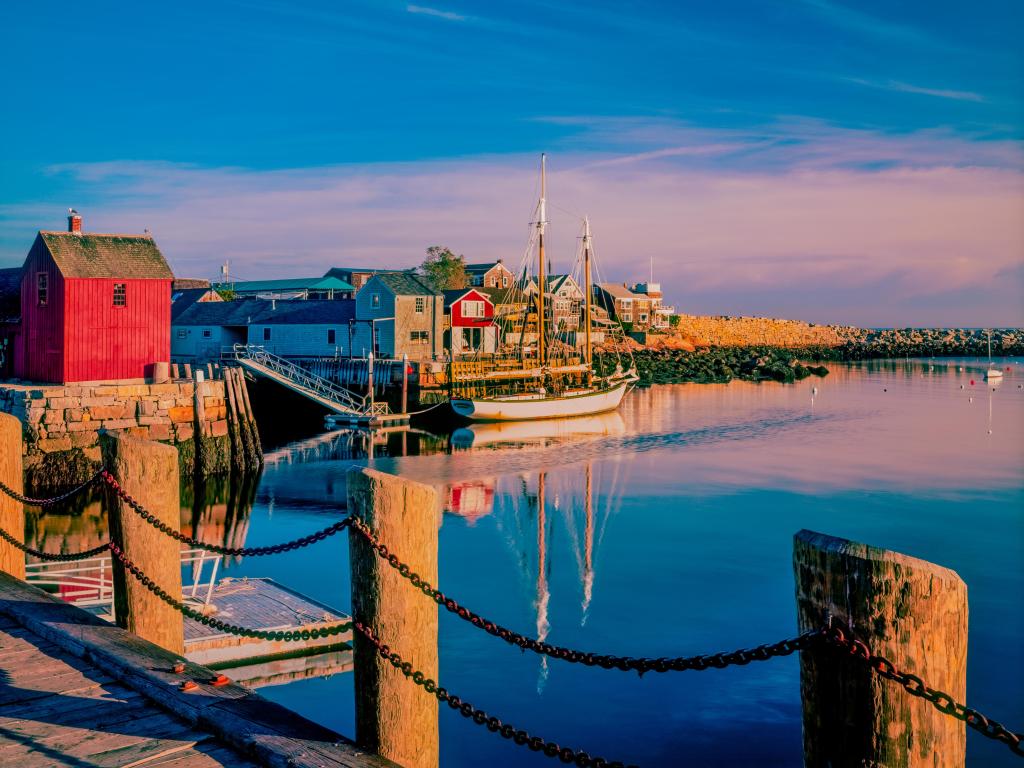 Drive along the coast on MA-128 and reach Rockport. To continue your journey along the east coast, head back to Essex and take MA-133/MA-1 to make your way through the lush greenery and gorgeous views.
Once you join I-95 again, continue going North visiting Portsmouth and Kennebunkport before finally reaching Portland.
Here is our ultimate road trip itinerary in Maine if you have more time to spare.
The New England Route
Head to I-95 to get out of Newark. Cross The Hudson River and enter New York. Avoid The Bronx from 6 AM to 10 AM and 1 PM to 7 PM to avoid heavy traffic.
Pass the beautiful green parks across the city and drive along the coast, crossing Bridgeport and New Haven. Then, head on I-91 to continue your northward journey along the Connecticut River, passing Hartford.
Head straight along the breadth of Massachusetts, passing Springfield along the way. After entering Vermont briefly, change your tracks at Brattleboro to head toward New Hampshire, taking NH-9.
Follow the route to Concord, then head to the coast by jumping first on I-93 and then on NH-101. Look for directions to Portsmouth and hop on I-95.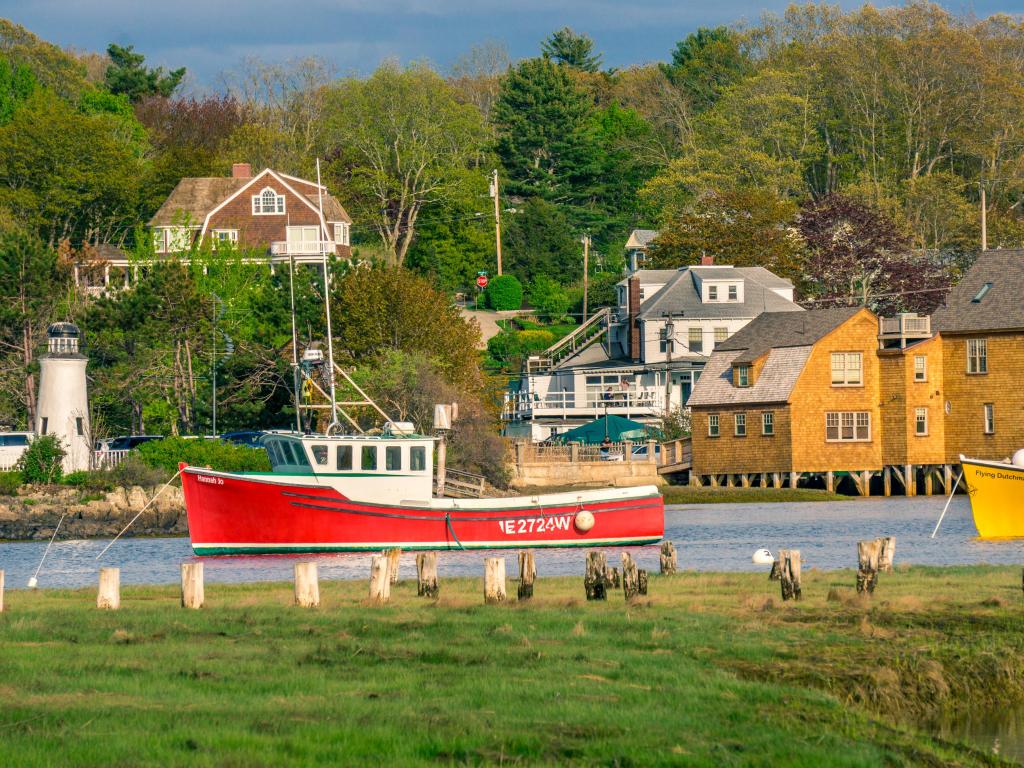 Complete the last lap of your drive along the East Coast, taking a short detour to Kennebunkport before reaching Portland.
To expand further on your adventure, check out the ultimate road trip itinerary to Maine.
Best places to stop between New Jersey and Portland, Maine
The route from New Jersey to Portland is filled with buzzing cities and charming historic towns, offering plenty of indoor and outdoor activities. To enjoy all the exciting things to do along the way, take a break at our favorite cities for an overnight stay.
Explore the bustling city of Boston
Once you cover half the distance on The Coastal Route, you'll arrive in Boston, Massachusetts. Because there are several must-visit sites in and around the city, it is only fair that you spend a night here.
Boston is known worldwide for the significant historical event, The Boston Tea Party. Here, you can jump a full-scale replica ship aboard and watch live actors perform the historical scene. To learn more about that fateful incident, visit the Boston Tea Party Ships & Museum.
For a slice of nature amidst the city, head to Boston Common, the oldest park in the USA. It is located downtown, and you don't need to travel far to enjoy 50 acres of green space. Or you could also visit Fenway Park and take a guided tour to see "America's Most Beloved Ballpark."
Located at walking distance from the city's famous tourist attractions, Boston Marriott Long Wharf gets our vote for your stay in Boston. Centrally placed in the Long Wharf, you can easily access the blue subway line across the city.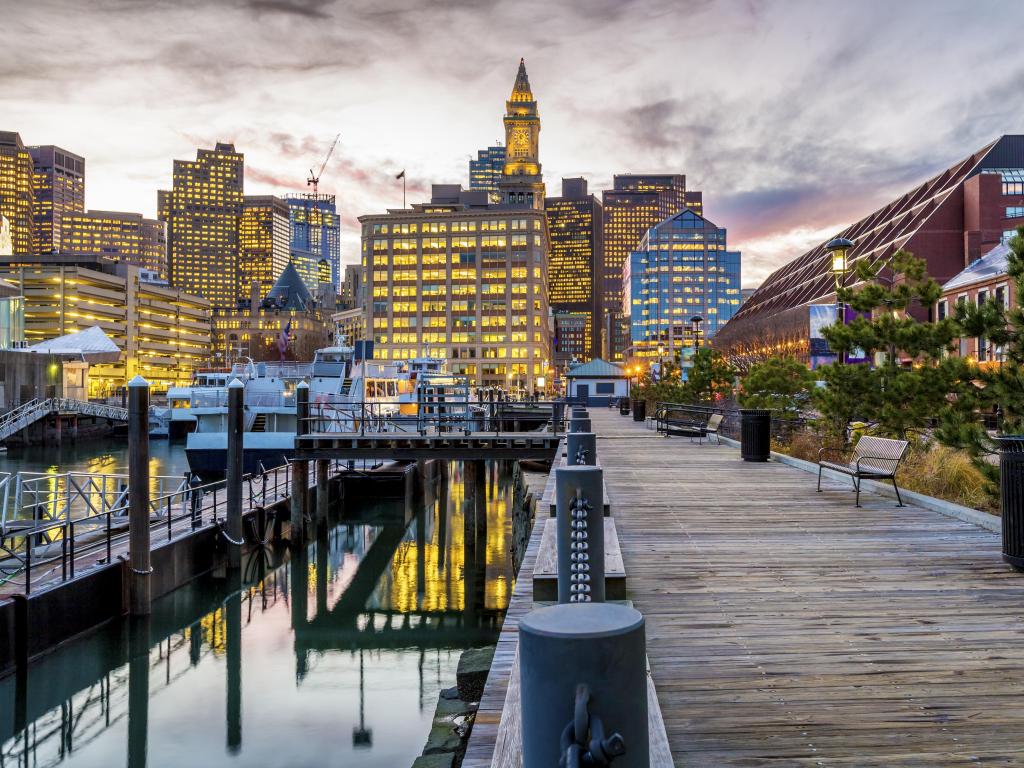 The hotel has stylish and sophisticated interiors, and you can enjoy harbor views from the comfort of your comfortable rooms. And you can avail of their on-site valet parking at $61 per day.
When hungry, head to the on-site Waterline restaurant serving food made from locally sourced ingredients. And to shed off the holiday weight, take advantage of the fitness center and indoor swimming pool open year-round.
Spend a cultural evening in the vibrant Springfield
Springfield is an ideal overnight stop after covering almost half the distance on The New England Direct Route. Popularly known as the 'City of Firsts,' it is the birthplace of Basketball, the USA's first military arsenal, and the USA's first automobile.
If you're a Dr. Seuss fan, you already know he was born in Springfield in 1904. Dr. Seuss National Memorial Sculpture Garden has bronze sculptures, including the Cat in the Hat, alongside Dr. Seuss.
A visit to Springfield is incomplete without a visit to the Naismith Memorial Basketball Hall of Fame. In this museum, you can learn about the game's notable superstars, see exhibitions and try your hand at shooting challenges.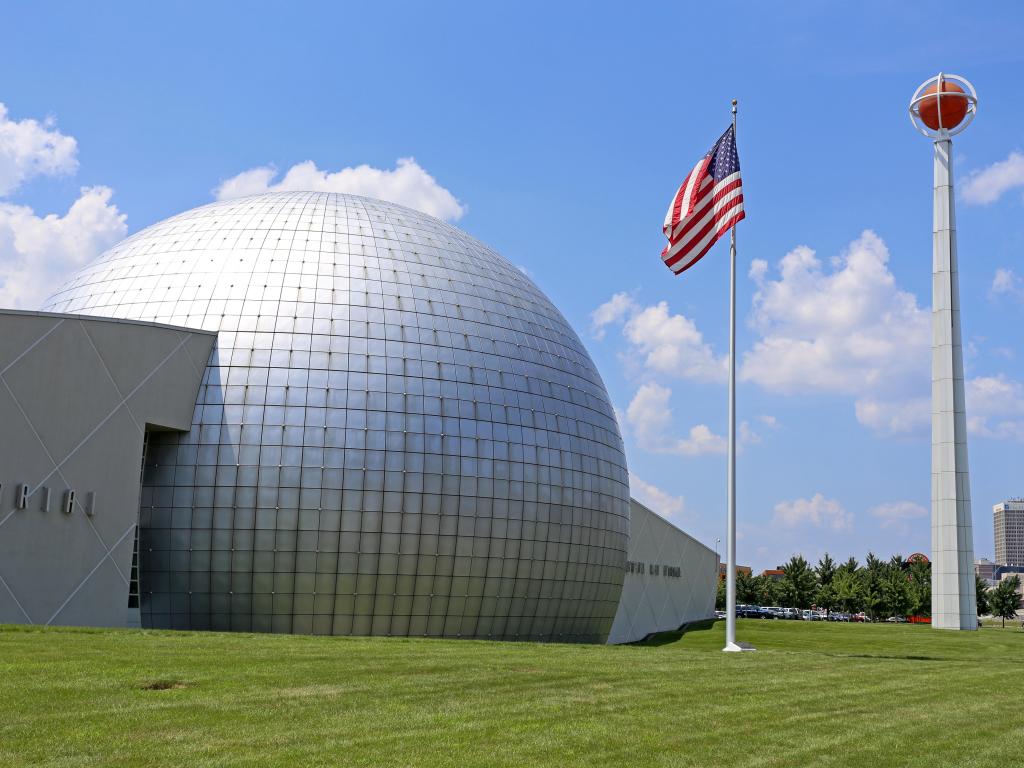 Look no further than centrally placed MGM Springfield for your stay in Springfield. Besides enjoying free on-site private parking, you can also indulge in the on-site entertainment, including casino and bar.
You'll love the hotel's trendy interiors and modern rooms. The hotel has plenty of on-site restaurants to pick from, including TAP Sports Bar and Jack's Lobster Shack.
Start your day with the complimentary continental breakfast and jump on the I-91 in no time.
Where to stay when you reach Portland, Maine
The eclectic city of Portland will welcome you with its buzzing food scene, historic sites, stellar architecture, lovely arts, and exciting outdoor activities. There's no better place than Hyatt Place Portland-Old Port to camp out and soak in the enriching Portland experience.
Located close to Portland Downtown Historic District and the attractions like Wadsworth Longfellow House, Victoria Mansion, Portland Observatory, Fort Allen Park, and Eastern Promenade, the hotel offers free shuttles to places within a mile's distance.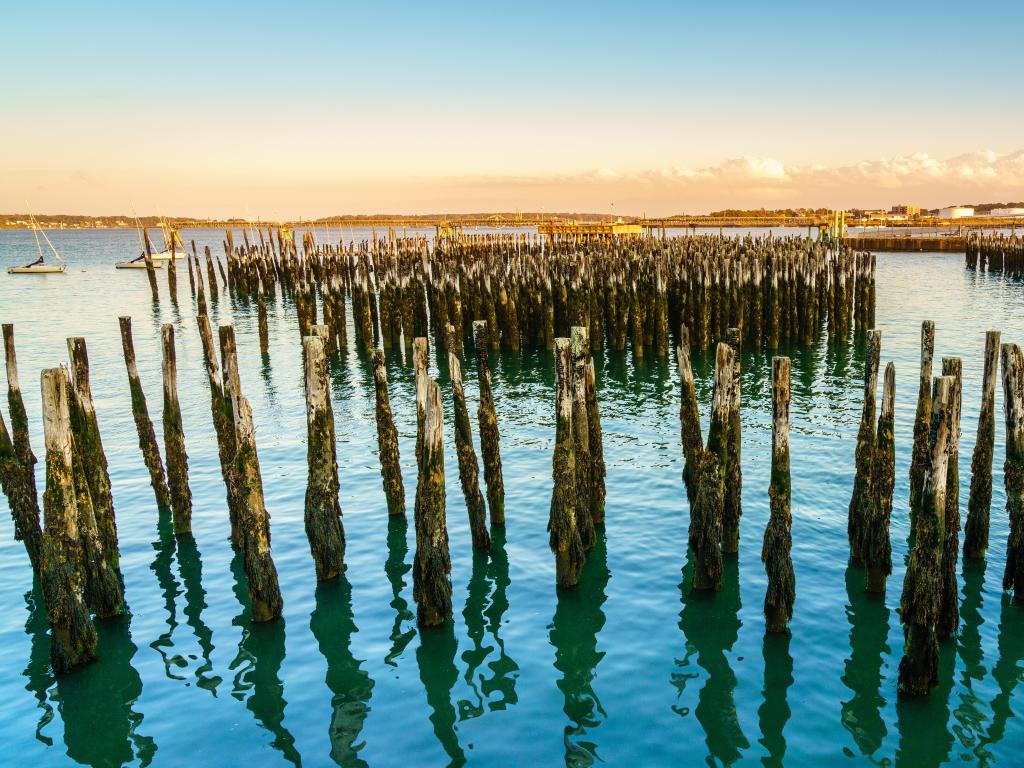 You'll especially love their luxurious amenities like the indoor heated pool, comfy beds, seating area, private parking, and state-of-the-art fitness center. Also, you can chill at their on-site bar that serves happy hour drinks and indulge in delicious meals at the on-site restaurant - Glass Lounge.
Things to see on a road trip from New Jersey to Portland, Maine
On this route, you'll find many iconic cities, coastal towns, and green forests filled with exciting indoor and outdoor attractions.
To help you plan better, we have combined a list of must-visit things to see on both routes.
The Coastal Route
Midtown Manhattan, New York – Although a passing visit doesn't do justice to Manhattan, you can admire the famed Manhattan landmarks. Climb up the Empire State Building and gaze at the bright lights of Times Square.
Long Island, New York – Home to New York's elite, you can find Heckscher State Park on the Great South Bay. Enjoy long walks along the shoreline and find a shaded picnic area.
New London, Connecticut – Marvel at the white sand beaches at Ocean Beach. Known as 'New England's Finest Beach,' you can walk the trail to Alewife Cove.
Providence, Rhode Island – Walk the Mile of History. A cobblestone street adorned with Victorian lamp posts that go through the center of Providence is a beautiful sight.
Blue Hills Reservation, Milton, Massachusetts – Stop at the Blue Hills Reservation before arriving in Boston. Hike up the 635-foot Great Blue Hill and enjoy spectacular views of Boston from a distance.
Salem, Massachusetts – Famed for its witch trials, Salem is known for its spooky past. Salem offers something unique from the Witch House, Witch Dungeon Museum, and ghost walks.
Gloucester, Massachusetts – Increase your chances of spotting a whale by going on a tour with Cape Ann Whale Watch. The expert guides guarantee a whale sighting for every tour.
Rockport, Massachusetts – Halibut Point State Park has hiking trails and picnic tables on cliff edges. It offers a scenic stop for lunch with a view.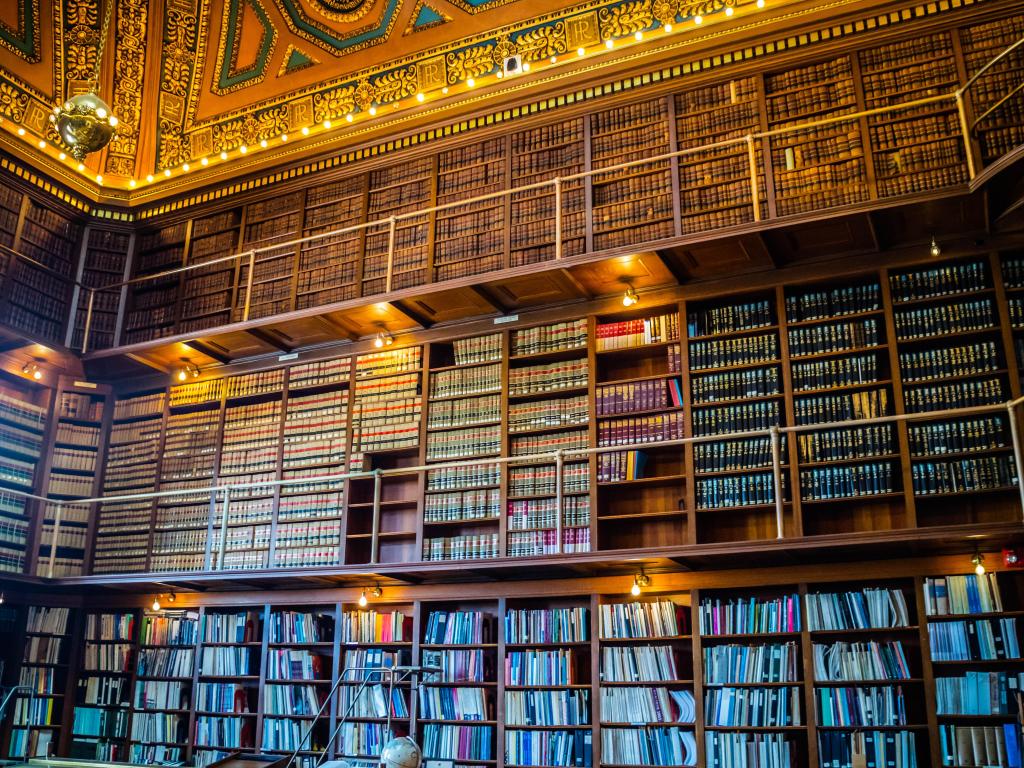 The New England Direct Route
The Bronx, New York – Take a relaxing stroll through the New York Botanical Garden. It is spread over 250 acres, and you can see gorgeous plants and flowers and follow a trail through the Thain Family Forest.
Bridgeport, Connecticut – Seaside Park is in the South End Neighborhood. You can enjoy long and peaceful walks on pathways running along the coastline. Make sure you don't miss the incredible sunset view.
New Haven, Connecticut – Home of Yale University, New Haven has a wealth of educational attractions. Try the Yale University Art Gallery, the Yale Peabody Museum, and the Yale Center for British Art.
Hartford, Connecticut – Visit to Hartford is incomplete without the Mark Twain House and Museum tour. It's where he lived from 1874 to 1974 and wrote the Adventures of Huckleberry Finn and the Adventures of Tom Sawyer.
Northampton, Massachusetts – Considered the hidden gem of Massachusetts, you can find quaint local restaurants on Main Street. Set on the Connecticut River, you can kayak on a sunny day.
Brattleboro, Vermont – With a small-town spirit yet a thriving downtown, Brattleboro is an artsy stay. For 19th century vibe, head to Main Street.
Concord, New Hampshire – Another river town on this route, you can hire kayaks and boats from Contoocook River Canoe Company to enjoy boating on Merrimack River and admire the surrounding nature.
Manchester, New Hampshire – Enjoy the Arms Park on the banks of Merrimack River. You can also visit the nearby SEE Science Center and the vintage Palace Theater.
Both Routes
Portsmouth, New Hampshire – Coined the 'Crown Jewel' of the New Hampshire coast, Portsmouth is one of the oldest seaports in the US. The Strawbery Banke Museum highlights over 300 years of the area's history.
York, Maine – Long Sands Beach and York Harbor Beach are tranquil beaches. Although out of town, you can visit Mount Agamenticus for a forest hike leading to the 692-foot peak.
Rachel Carson National Wildlife Refuge, Maine – This popular bird-watching spot is perfect for catching glimpses of peregrine falcons and bald eagles.
Kennebunkport, Maine – Admire Saint Ann's Church's delicate architecture and stained-glass windows. Watch the waves crash against rocks at the nearby Blowing Cave Park.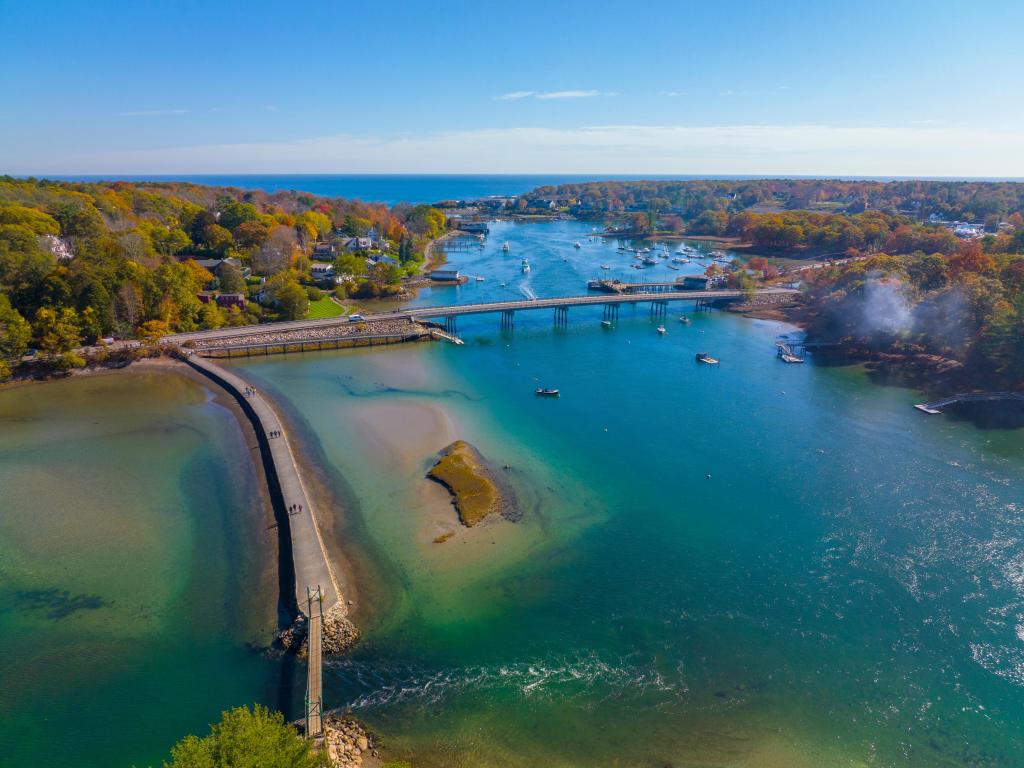 Best time to go on a road trip from New Jersey to Portland, Maine
You can visit Portland, Maine, any time of the year. That said, a few months are better suited for planning this road trip. The route is affected by extreme winter and summer weather, with temperatures between 16 and 78 degrees Fahrenheit.
Summer is the peak tourist season, and people will flood the beaches. This causes hotel prices to soar. The temperature averages between 72 and 78 degrees Fahrenheit from June to August. So, this may not be the best option if you're looking for affordable hotel options.
Although winter in Portland is not as cold as in the Northern states, you'll find it freezing. The average temperature from November to February is between 24 and 40 degrees Fahrenheit; you'll see snow often. January is the snowiest time of the year, and you'll have tourists all over the slopes enjoying winter sports.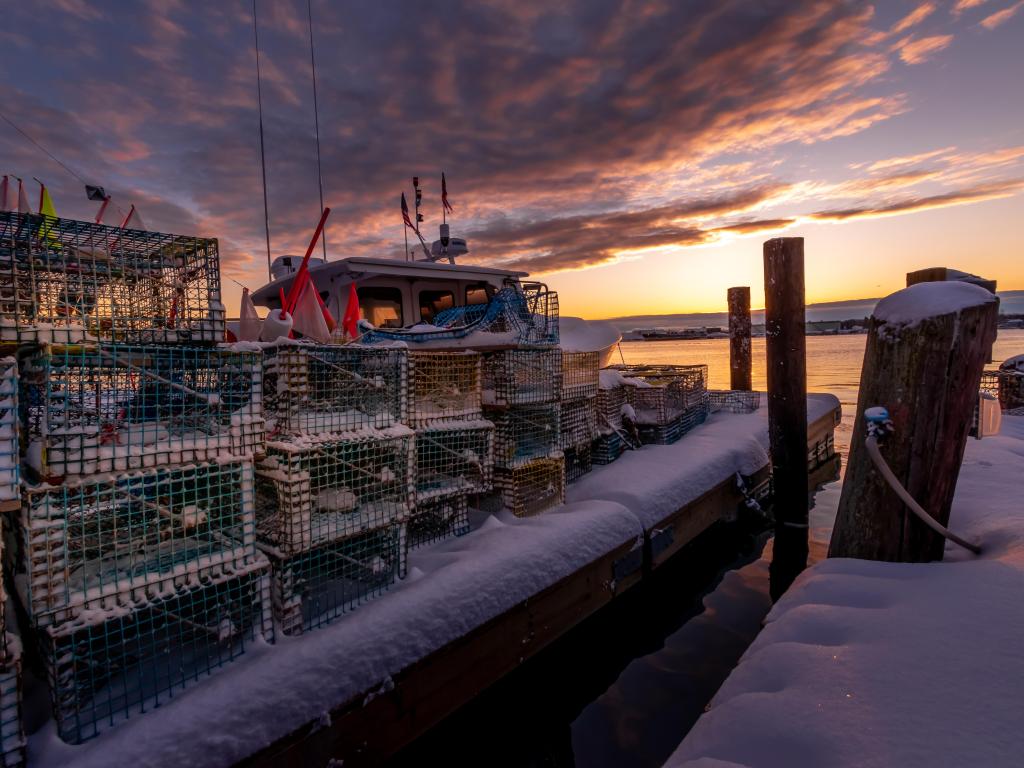 Spring marks the beginning of blooming flowers and whale watching, and the temperature averages around 40 degrees during March, April, and May.
September is quite warm, with temperatures averaging 69 degrees, and it is perfect for exploring the outdoors. If you wish to enjoy quiet time in the city, you can also plan your visit during Fall.
There aren't many festivals or events that Portland hosts throughout the year. But you might want to earmark a few dates, like the second week of March when the Carnaval Me event occurs or the Bug Light Kite Festival during the third week of May.
Wine lovers, check out the Portland wine week during the second week of June, and if you love delicious lobster meat, catch the Maine Lobster Festival at the beginning of August.