Road Trip from Niagara Falls to Montreal
If you're ready for an action-packed road trip with entertaining attractions, scenic landscapes, and vibrant cities, you should consider a road trip from Niagara Falls to Montreal.
The 480-mile road trip from Niagara Falls to Montreal takes 8 hours to complete. The best routes include key stops like Toronto, Ottawa, Buffalo, Rochester, Syracuse, Alexandria Bay, Lake Placid, Burlington, Boldt Castle and Winooski Falls Park.
This unforgettable road trip is perfect for those looking to stay busy with various points of interest and activities along the way. Keep reading to discover our favorite routes and start planning your adventure.
How far is Montreal from Niagara Falls, and how long will the road trip take?
Comparison of road trip routes between Niagara Falls and Montreal

| Route | Distance | Driving Time |
| --- | --- | --- |
| The Canada Route | 480 miles | 8 hours |
| The America Route | 600 miles | 12 hours |
The most direct route from Niagara Falls to Montreal covers 480 miles and takes 8 hours to complete without accounting for any stops or detours you might want to make. Following the Canada Route, you will not need to cross the border into America.
If busy highways overwhelm you, the more scenic America Route is another stellar option. The America Route spans 600 miles and can be completed in 12 hours without any stops or detours along the way.
Keep in mind the America Route includes toll roads and ferry rides and requires a border crossing into Canada. It's important to ensure you have appropriate documentation ready for this portion of the trip.
There's no shortage of incredible things to do and see along both routes, so a leisurely multi-day adventure is ideal for taking advantage of everything this road trip has to offer. We recommend taking at least 3 days.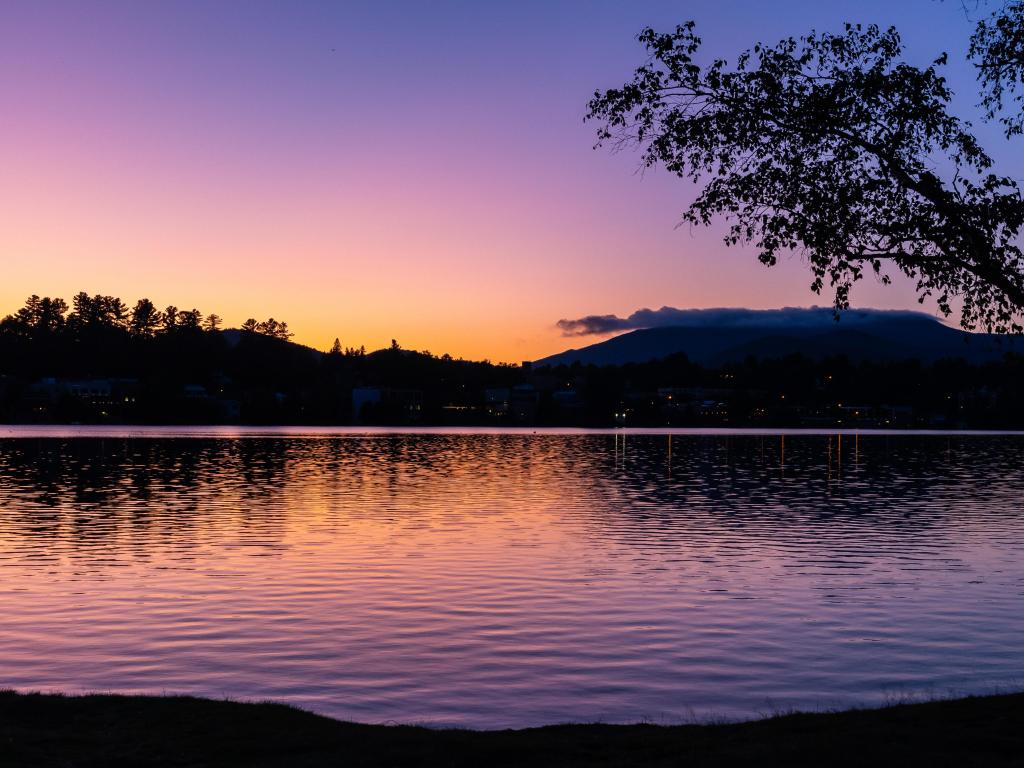 Best road trip route from Niagara Falls to Montreal
The Canada Route is the most direct and best for travelers who are pressed for time. This route offers scenic views along the shores of Lake Ontario and includes stops in the popular Canadian cities Toronto and Ottawa.
If you're not pressed for time though, we recommend taking the slightly longer, but more scenic America Route. This journey takes you through the beautiful New England states of New York and Vermont.
On this route, you are met with bustling cities and charming towns. There are also great opportunities for detours to state parks and wildlife refuges.
To experience both of these different routes, you can take one on your way to Montreal and one on the way back. If you are planning on doing this, however, make sure to bring your passport and identification documents.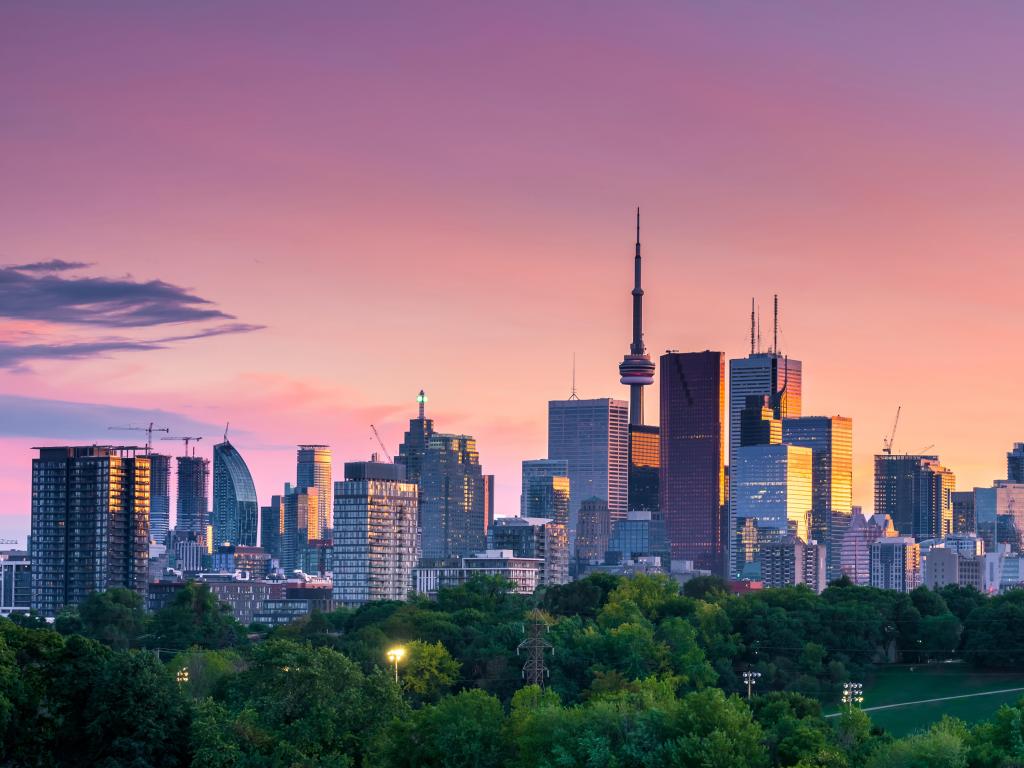 The Canada Route
Head west towards Hamilton after visiting Niagara Falls, following the shores of Lake Ontario towards Mississauga and Toronto.
Following the northern shores of the lake will take you through Oshawa and Kingston. Driving parallel to the St. Lawrence River, head through Johnstown and take a detour from the riverside by heading towards Ottawa.
Head inland towards Casselman and follow the signs to reach your destination in Montreal.
The America Route
When leaving Niagara Falls, take Interstate 190 (I-190) headed south toward Buffalo, New York.
After your visit, head towards Rochester past Iroquois National Wildlife Refuge. As you follow the interstate out of the city, you can make detours to Lakes Canandaigua, Seneca and Cayuga.
Drive through Syracuse and past Oneida Lake. Driving parallel to the shores of Lake Ontario, keep Winona State Forest on your right and enter Alexandria Bay.
The state roads will take you towards Five Ponds Wilderness and then High Peaks Wilderness and past many small lakes.
You will reach Lake Placid past McKenzie Mountain Wilderness. Keep following the state roads across Lake Champlain towards Burlington and Smugglers Notch.
Crossing the border, you will soon reach your destination, Montreal.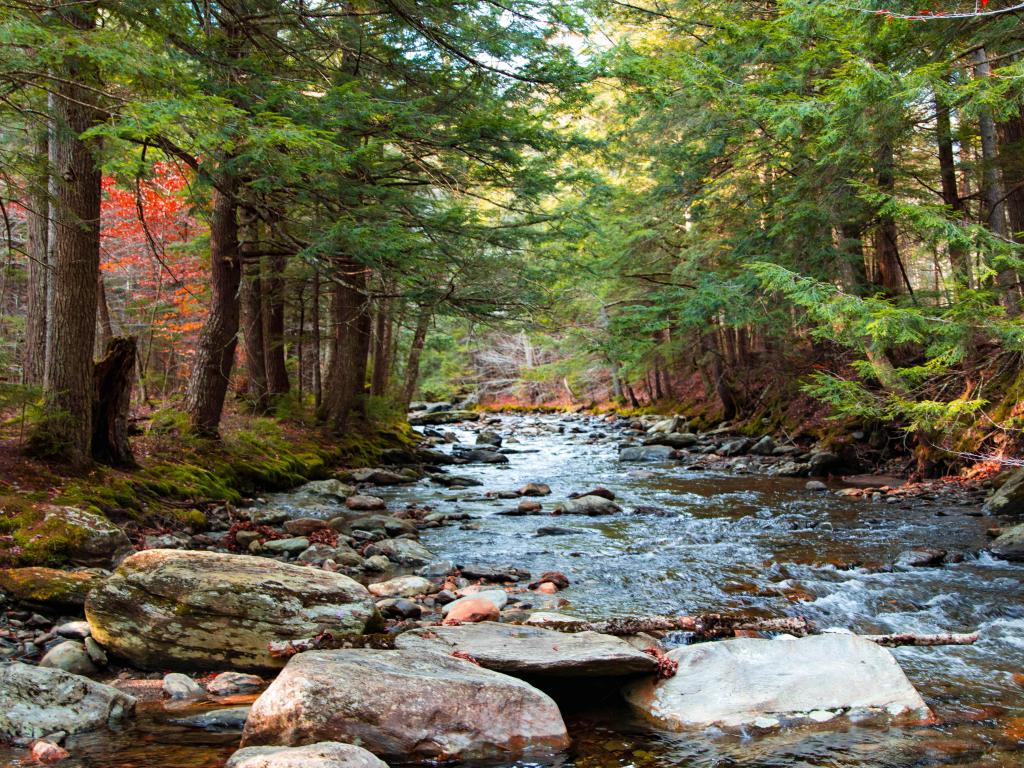 Best places to stop between Niagara Falls and Montreal
The road trip from Niagara Falls to Montreal is full of exciting places to stop. Whether you prefer city vibes or a more laid-back atmosphere, there are plenty of options.
Regardless of the route, we recommend at least one overnight stay on your trip. Here are a few of our favorite stops along each route.
World-class entertainment in Ottawa
Ottawa is the capital of Canada and more than halfway along the Canada Route. This historic city is the perfect place for an overnight stop because there is something here to suit any traveler.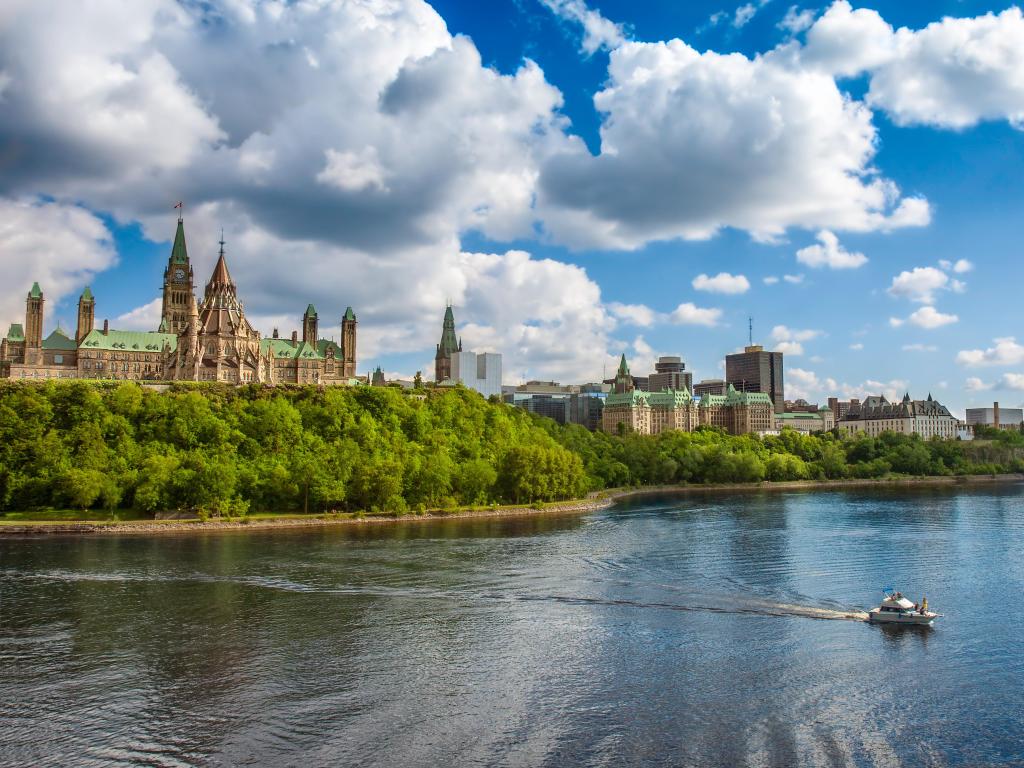 Ottawa is a bustling cultural center with over 30 museums, including the National Gallery of Canada which boasts diverse artwork. History buffs will love a visit to Parliament Hill and a free tour of the nearby Senate and House of Commons.
The best place to enjoy everything Ottawa has to offer is downtown. After a long day of driving and exploring, the landmark hotel Fairmont Château Laurier is our favorite place to unwind and recharge with its luxurious rooms and elegant on-site dining options.
The hotel sits perfectly downtown next to the Rideau Canal and offers stunning views of Parliament Hill with easy access to popular attractions including the Byward Public Market.
The property is also conveniently located near the highway making it easy to continue your journey. On the way out of town, don't forget to grab an Ottawa beavertail. These traditional pastries are a delicious snack for the road.
Lakeside Retreat in Burlington
The America Route is notably longer than the Canada Route so planning an overnight stop is a must. Burlington, Vermont is about two hours from Montreal and our top pick for taking a break along the journey.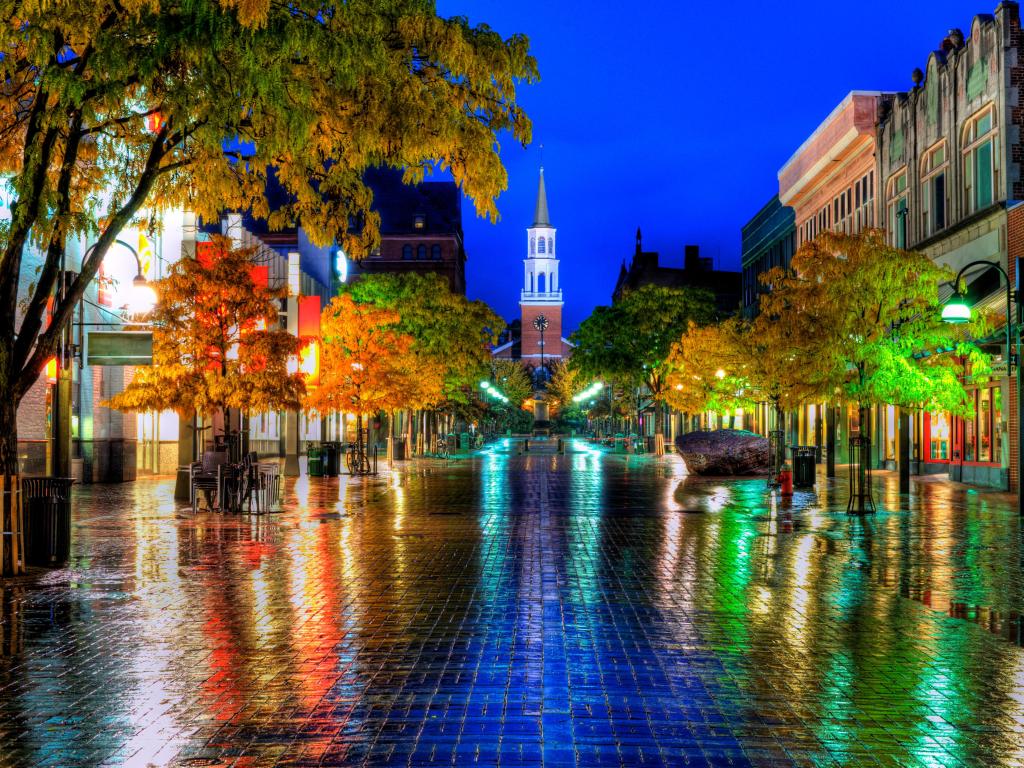 Burlington is a small but vibrant city with unique activities and attractions. Whether you want to unwind at one of its microbreweries or grab a cold treat from the first ever Ben and Jerry's store, this quaint town is perfect for relaxing.
Perhaps the best thing about stopping in Burlington is enjoying the stunning views of Lake Champlain. If you enjoy being outdoors, visit a waterfront park or hire a bike and explore the lake shores along the Burlington Bike Path.
When you're ready to relax for the evening, there's no better place than the Hilton Burlington Lake Champlain. This full-service hotel has everything you need including a fitness center, indoor pool, and on-site dining.
The Hilton Burlington Lake Champlain offers comfortable and spacious rooms, some of which overlook the idyllic Lake Champlain. This four-star hotel is also centrally located, allowing easy access to restaurants and other attractions such as the Waterfront and Battery Parks.
Where to stay when you reach Montreal
After a multi-day adventure spanning hundreds of miles, you deserve a luxurious and relaxing place to stay at your destination. There's no better place to do that than Hôtel Birks Montreal.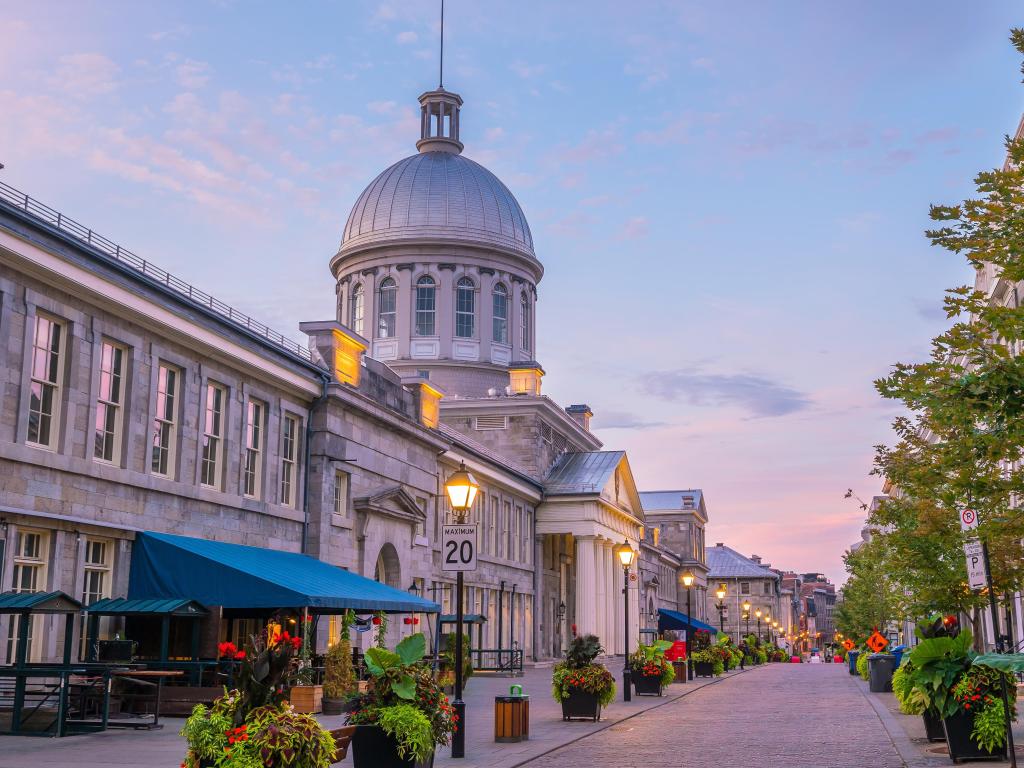 As you enter this exquisite hotel, you will be met with grand columns, intricate marble accents, and beautiful chandeliers. The rooms are no less impressive with a timeless design and upscale comfort at the forefront.
Hôtel Birks Montreal offers impeccable dining options, a soothing and elegant spa to relax in after a busy day of sightseeing, and a 24-hour concierge.
This sophisticated and refined hotel is also centrally located for a perfect blend of luxury and convenience.
Things to see on a road trip from Niagara Falls to Montreal
With so many attractions on the road trip from Niagara Falls to Montreal, you can easily spend a week or more on this adventure.
To help you decide what to see and do along this road trip, we've compiled a list of our top suggestions on each route.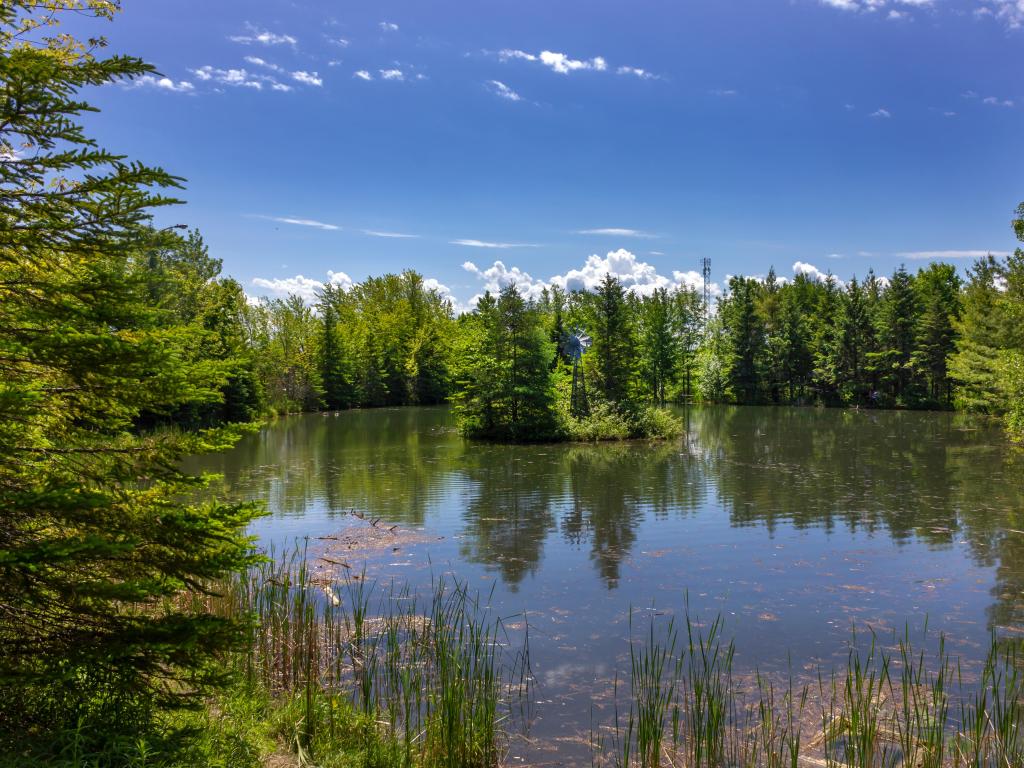 The Canada Route
Toronto, Ontario – A dynamic and diverse city, enjoy a variety of global cuisines alongside modern green spaces. Check out one of many museums and historic attractions.
CN Tower - Located in Toronto, take in expansive city views from one of the tallest free-standing structures in the world.
Bleasdell Boulder Conservation Area - Home to one of the largest known glacial erratics in North America. Take a scenic hike and a journey back in time to see the famous Bleasdell Boulder.
Jungle Cat World Wildlife Park - The Jungle Cat World Wildlife Park supports various conservation efforts, and you can see rare animals, such as the snow leopard, up close.
Tyendinaga Caves - Ontario's largest cavern system is filled with geological wonders and waiting for you to discover its hidden gems.
Sydenham Point Beach - If you are visiting in summer, take a break here for a swim and a picnic.
Thousand Islands, Front of Yonge - Surrounded by greenery and clean air, zipline through the forest, or try a discovery course at Treetop Trekking in Thousand Islands.
Old Stone Mill National Historic Site - Learn about milling technology and 1800s industrial heritage during your visit here.
Ottawa, Ontario - Known for its bilingual character and politeness, Ottawa is home to the fascinating Diefenbunker Cold War Museum and Canada Aviation and Space Museum.
Calypso Theme Park - The perfect detour during summer. Whether you are a thrill seeker or a child at heart, there's something to entertain everyone here.
Prehistoric World - This quirky attraction is actually a walk through a private backyard whose owner has decorated their garden with impressive, life-sized dinosaurs.
Lamoureux Park - Located in the Canadian city of Cornwall, this stunning park is home to the Riverside Trail.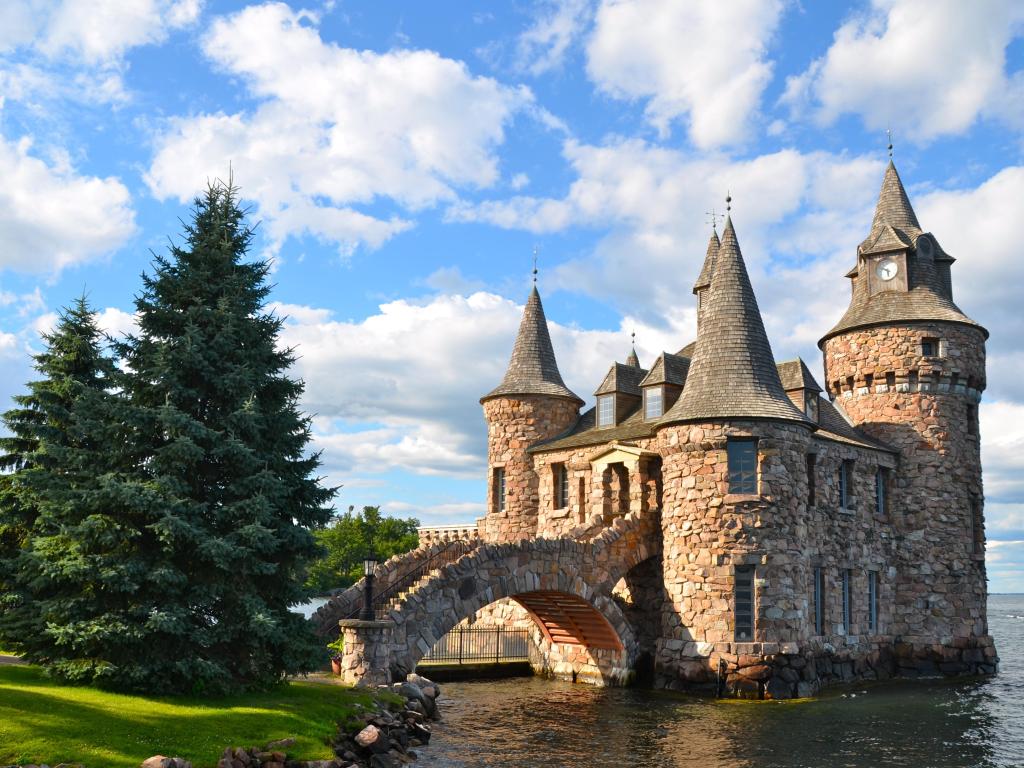 The America Route
Buffalo, New York - Buffalo is a vibrant city with many exciting attractions and delicious chicken wings to sample and savor. You can visit the Buffalo and Erie County Botanical Gardens Frank Lloyd Wright's Darwin Martin House here.
Iroquois National Wildlife Refuge - Established to protect migratory waterfowl, this refuge is the perfect visit for nature lovers and wildlife watchers.
The Strong National Museum of Play - Full of fun, this interactive museum and its toy hall of fame will bring out your inner child.
Boldt Castle - Experience the majesty of the castle and the stunning views. Located on Heart Island, you need to take a boat from a tour operator. Also, note that it is only open from mid-May through mid-October.
Syracuse, New York - A regional hub for entertainment, Syracuse is home to Rosamond Gifford Zoo, Erie Canal Museum, and Destiny USA.
Lake Placid Olympic Center Museum - Lake Placid is a scenic escape with mountainous surroundings. While there, visit the Olympic Center Museum, created after hosting the Winter Olympics in 1980.
Winooski Falls Park - The Winooski Falls Park trail is full of outstanding scenery. Along the Winooski River, you'll encounter cliffs and waterfalls.
Enchanted Forest Water Safari Park - This is New York's largest water theme park featuring more than 50 rides and making it perfect for guests of all ages.
Smugglers Notch State Park - Immerse yourself in thousand-foot cliffs. Once a smuggling route into Canada, now you can enjoy biking and hiking or camp to get the full park experience.
Maison Saint-Gabriel - A museum on the outskirts of Montreal. Here you'll discover the history of French settlers as far back as the mid-17th century.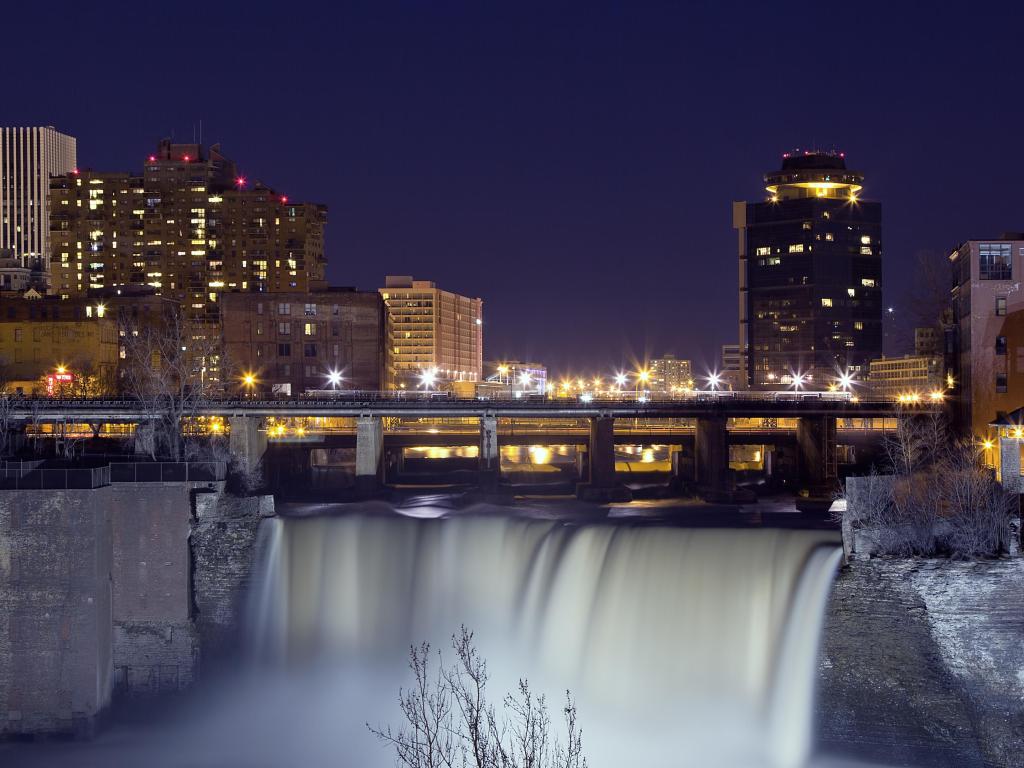 Best time to go on a road trip from Niagara Falls to Montreal
Montreal is a popular year-round destination. Depending on the time of year you visit, you'll experience a different atmosphere and available attractions.
In the winter, expect snow and cold temperatures settling around 16 degrees Fahrenheit. This is ideal for skiing, ice skating, and checking out ice sculptures around the city. If the cold isn't for you, the underground city also connects indoor shopping malls.
While winter scenery is beautiful, harsh weather can lead to road closures and other challenges along the route. Some outdoor attractions may also be closed. The winter months are best for those travelers prepared for these conditions.
April and September are great times for a road trip from Niagara Falls to Montreal. Temperatures are milder, the scenery of changing seasons is splendid, and hotel prices are cheaper during the Spring and Fall.
The summer months are by far the most popular time to take this road trip. Temperatures range from 67 to 70 degrees Fahrenheit, making it easy to enjoy all the outdoor activities along the way.
Summer is also festival season in Montreal, the Montreal Jazz Festival being a local favorite. No matter when you choose to do this road trip, you are in for an amazing experience that will stay with you for a lifetime!