Road Trip from Ohio to Myrtle Beach
Explore the iconic landscapes of the charming Midwest and Southern States on this road trip from Ohio to Myrtle Beach. From history-rich cities to stunningly scenic Blue Ridge Parkway and Great Smoky Mountains, you are in for an epic adventure, jam-packed with action!
The 830-mile road trip from Ohio to Myrtle Beach will take about 15 hours to drive. You can visit Louisville, Pittsburgh, Knoxville, Gatlinburg, Pigeon Forge, Asheville, Roanoke, Blue Ridge Parkway, Great Smoky Mountains National Park and Dollywood.
Read on to find out about what awaits you on this journey of a lifetime, including the best routes to follow, unique places to stay, amazing things to see and do, as well as the ultimate time to visit Myrtle Beach.
How far is Myrtle Beach from Ohio, and how long will the road trip take?
Comparison of road trip routes between Ohio and Myrtle Beach
Route
Distance
Driving Time
The Tennessee Route


Starting from Cincinnati

830 miles
15 hours 10 minutes
The Virginia Route


Starting from Cleveland

860 miles
15 hours 10 minutes
The Tennessee Route to travel to Myrtle Beach from Cincinnati, Ohio covers approximately 830 miles and takes around 15 hours and 10 minutes without detours.
The Virginia Route, starting in Cleveland, Ohio is slightly longer, covering around 860 miles. This route will similarly take 15 hours and 10 minutes to drive nonstop.
There's so much to see and explore along the way that we suggest taking 5-6 days for either journey. This would allow for ample time to soak in the sights, engage in outdoor activities, and truly enjoy the epic ever-changing landscapes, and unique experiences these routes offer.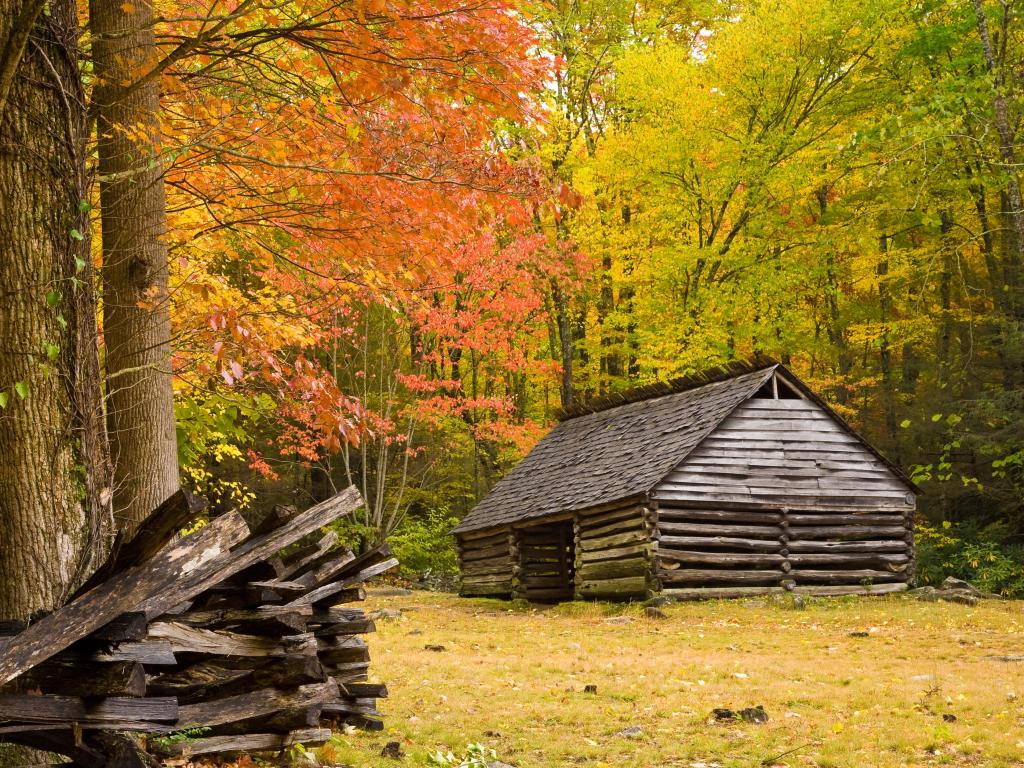 Best road trip route from Ohio to Myrtle Beach
Both of our suggested routes are dotted with amazing things to do and unforgettable scenery to admire, you won't have a moment where you won't have something to see on each route. So, your choice will depend on whether you are traveling from Cleveland or Cincinnati and what you'd like to see.
Following the Tennessee Route, you first come across Louisville, KY, a city known for its horse racing history. From there, you head to the natural wonders of the Mammoth Cave National Park, boasting the world's longest-known cave system.
The journey continues through Gatlinburg and Pigeon Forge, popular destinations with attractions such as Dollywood and the Great Smoky Mountains National Park. You will also drive through the gorgeous city of Asheville and its inspiring views of rugged mountains.
The Virginia Route starts with a venture into Pittsburgh, a city of bridges and steel, before passing by the historic Jackson's Mill Covered Bridge. The scenic journey continues along the legendary Blue Ridge Parkway, also lovingly dubbed "America's favorite drive".
You will admire the breathtaking views of the Shenandoah Valley, before heading to Roanoke, a city known for its arts scene and outdoor activities. The route will also take you past Smith Mountain Lake, a popular spot for boating and fishing, and the Uwharrie National Forest, known for its trails and wildlife.
How to drive from Ohio to Myrtle Beach
The map above shows our suggestions for the best road trip routes between Ohio (starting in Cincinnati or Cleveland) and Myrtle Beach. Keep reading for detailed descriptions of both routes, where to stay on either, and the best things to do on the way.
The Tennessee Route
Begin your journey from Cincinnati by heading south towards Louisville on Interstate 71 (I-71). From Louisville, the next leg of your journey takes you on I-65 towards Mammoth Cave National Park.
Your journey then will take you towards Knoxville, Gatlinburg, and Pigeon Forge in the heart of the Great Smoky Mountains. The road winds through valleys and over mountains, offering breathtaking views of the surrounding landscape.
Next, head south towards Cherokee, NC, along US-441. From here, it's a short drive to the Biltmore Estate in Asheville. The city of Asheville, nestled in the Blue Ridge Mountains, is characterized by its vibrant arts scene and historic architecture.
From Asheville, continue southeast on US-74 to Chimney Rock State Park. Drive through Columbia in SC before heading towards the Atlantic Coast to reach your destination in Myrtle Beach.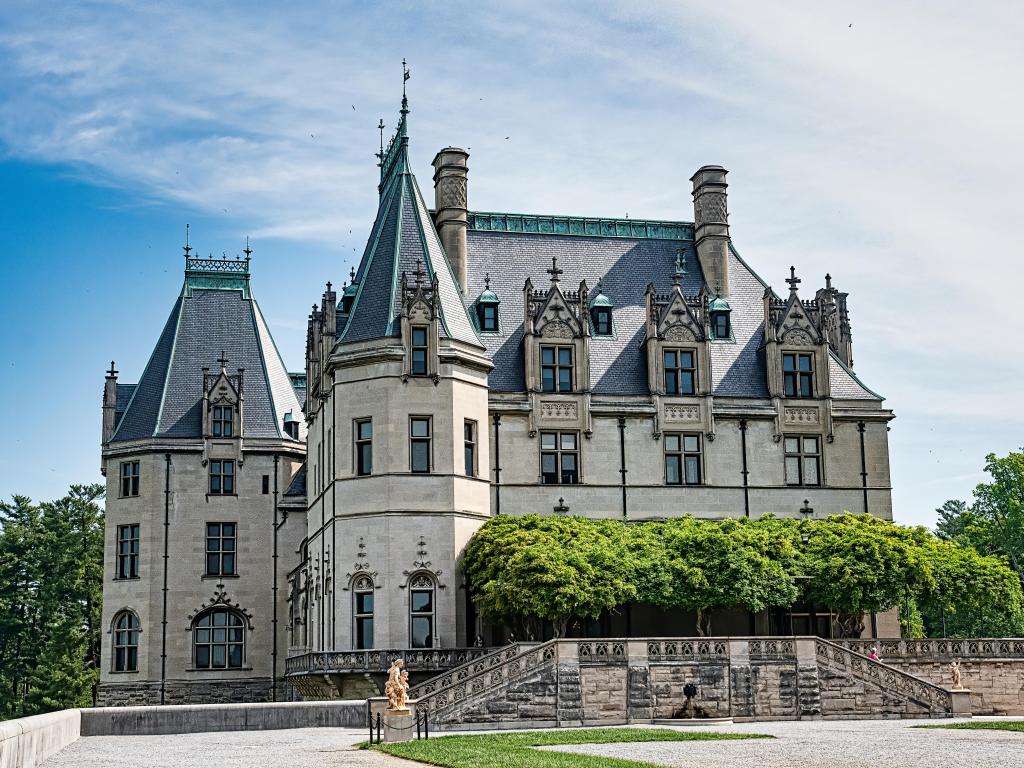 The Virginia Route
Head east from Cleveland towards Pittsburgh, Pennsylvania via I-76. Pittsburgh, with its skyline marked by bridges and modern buildings, is a bustling city situated at the confluence of three rivers.
From Pittsburgh, you'll head southeast on I-79, making your way to the historic Jackson's Mill Covered Bridge. Your journey continues as you head towards the Blue Ridge Parkway. Here, you'll be treated to one of the most scenic drives in America.
Next, you'll find yourself in Buena Vista, Virginia, a city nestled in the foothills of the Blue Ridge Mountains. From here, it's a short trip south to Roanoke, known as the "Star City of the South".
Continuing your journey south, you'll make your way to Smith Mountain Lake. After taking in the beauty of the lake, head south towards Uwharrie National Forest. Finally, make your way southeast towards Myrtle Beach on I-74 and US-501.
Best places to stop between Ohio and Myrtle Beach
With over fifteen hours of driving on either route, you will need to stop at least one night on your way to Myrtle Beach. Here are our favorite stopover options on each route to make your planning easy.
Enjoy a spot of golf near Cumberland Mountain State Park
Around 5 hours and 30 minutes into the Tennessee Route is Fairfield Glade, which is nestled in the picturesque Cumberland Plateau region of the state. A haven for nature lovers, Fairfield Glade is surrounded by lush forests, rolling hills, and serene lakes.
You could spend a day fishing or boating on one of the area's twelve pristine lakes or explore the numerous hiking trails that wind through the Cumberland Mountains.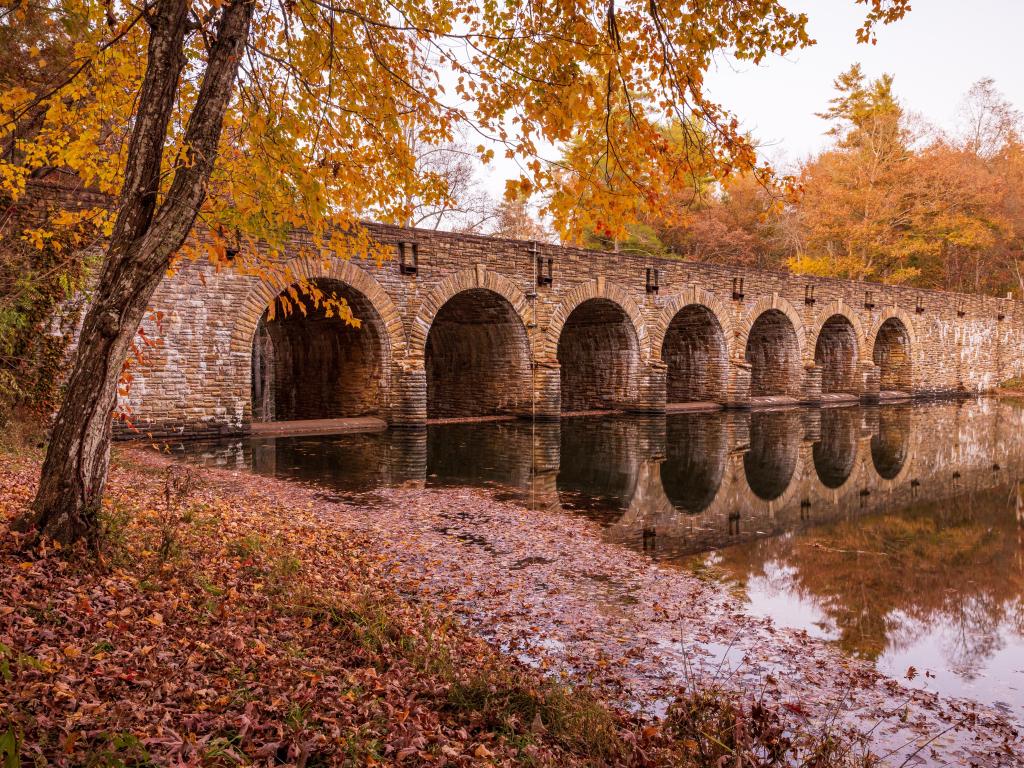 The nearby Cumberland Mountain State Park is a must-visit, offering hiking, bird-watching, and breathtaking views. For a taste of local culture, consider a trip to the nearby city of Crossville, often referred to as the "Golf Capital of Tennessee".
For a place to stay during your visit, Club Wyndham Resort at Fairfield Glade is hard to beat. The beautiful resort is renowned for its five championship golf courses. If golf isn't your sport, the resort offers numerous other outdoor activities including tennis, horseback riding, and access to hiking trails.
When it's time to relax and refuel, the resort's on-site dining options cater to various tastes, with quality service and a wide range of food options. Whether you're in the mood for a casual meal or a more formal dining experience, you'll find it here.
Club Wyndham Resort at Fairfield Glade is also located within a short drive of a whopping number of 11 lakes, where you can enjoy fishing or a scenic picnic.
Take in the stunning views at Buena Vista
Just under 8 hours into the Virginia Route, you will pass through the tranquil area of Buena Vista, Virginia, nestled amidst the natural beauty of the Shenandoah Valley.
Located here is the South River Highlands Country Retreat, an idyllic haven that offers solitude and stunning views of the surrounding countryside. As night falls, gather around the fire pit with a nightcap and enjoy the mesmerizing dance of the flames under the star-studded sky.
The retreat is also known for its luxurious and thoughtful touches. From complimentary bottles of wine to indulgent chocolates, the hospitality here is designed to make your stay memorable.
Nestled in the heart of the Shenandoah Valley, the local area around Buena Vista is known for its natural beauty and outdoor activities. Nearby, the George Washington and Jefferson National Forests offer a wealth of hiking and wildlife viewing opportunities.
You will also be located a stone's throw from Blue Ridge Parkway, and we highly suggest adding an extra day or two to your trip to admire its famous scenery. Looking to spend more time outdoors? The Maury River also provides excellent options for fishing and canoeing.
For a taste of local culture, downtown Buena Vista and the neighboring city of Lexington offer historic sites, shopping, dining, and a vibrant arts scene. Lexington is also home to two universities, Washington and Lee University and Virginia Military Institute, both of which offer beautiful and historic campuses worth exploring.
Where to stay when you reach Myrtle Beach
Upon reaching Myrtle Beach, a fantastic place to consider for your stay is Marriott's OceanWatch Villas at Grande Dunes. This property provides a luxurious and serene retreat from the bustling beach city, all while keeping you close to the action.
Marriott's OceanWatch Villas offers beachfront access, allowing you to step directly onto the sandy shores of Myrtle Beach. Whether you prefer the salty sea or a swim in the pool, you'll be able to enjoy both without straying far from your accommodation.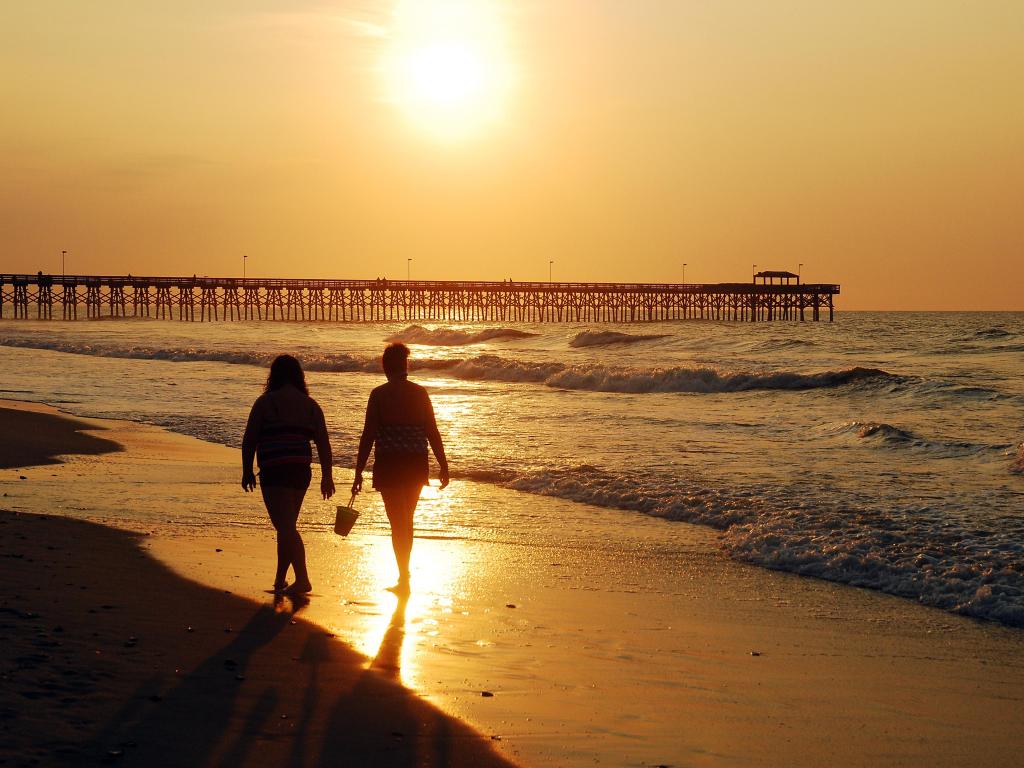 When it comes to dining, you won't have to venture far. Marriott's OceanWatch Villas boasts a range of on-site dining options. Whether you're in the mood for a casual snack, a hearty meal, or a fine dining experience, you'll find a restaurant or café that suits your palate.
Beyond the hotel itself, there is plenty to see and do in Myrtle Beach. The area is known for its lively boardwalk, filled with arcades, souvenir stands, and restaurants. The SkyWheel, one of the tallest Ferris wheels in North America, offers stunning views of the coastline.
Myrtle Beach is also home to a variety of entertainment shows, like the Carolina Opry and the Pirates Voyage Dinner & Show. Nature lovers will enjoy Myrtle Beach State Park, a tranquil getaway from the city.
Things to see on a road trip from Ohio to Myrtle Beach
Both the Tennessee and Virginia Routes are teeming with incredible scenery and cultural sights, making either one a memorable road trip adventure to Myrtle Beach.
Take a look at our recommendations below for the best places to head to, to make the most of your time on the road.
The Tennessee Route
Churchill Downs, Louisville - Visit the home of the Kentucky Derby. Even if you aren't there during the race, the Kentucky Derby Museum on the grounds is a great experience.
Louisville Slugger Museum & Factory, Louisville - A fun and quirky place where you can see how these famous baseball bats are made.
Mammoth Cave National Park, Kentucky - The world's longest-known cave system offers visitors an extraordinary underground adventure filled with fascinating geological formations.
Dollywood, Pigeon Forge - Dolly Parton's Appalachian-themed park is a fun and unique experience. Also visit The Island while here, which is a shopping, dining, and entertainment center.
Great Smoky Mountains National Park - Just a short drive from Pigeon Forge, this is the most visited national park in the U.S., offering breathtaking views and trails.
Cherokee, North Carolina - If you're feeling lucky, Harrah's Cherokee Casino Resort might be a fun stop. You can also visit the Museum of the Cherokee Indian while visiting this historic city.
Biltmore Estate, Asheville, NC - America's largest home, George Vanderbilt's 250-room mansion is an architectural marvel.
Chimney Rock State Park, North Carolina - This beautiful state park features a towering 315-foot monolith with an elevator-accessible summit, providing breathtaking views of the surrounding Hickory Nut Gorge and Lake Lure.
Hickory Nut Gap Farm, Fairview - A beautiful family farm where you can pick your own berries and learn about sustainable farming.
Cowpens National Battlefield, Chesnee - A historical site commemorating a key battle in the Revolutionary War.
L.W. Paul Living History Farm, Conway - A museum where you can learn about farm life in the early 20th century.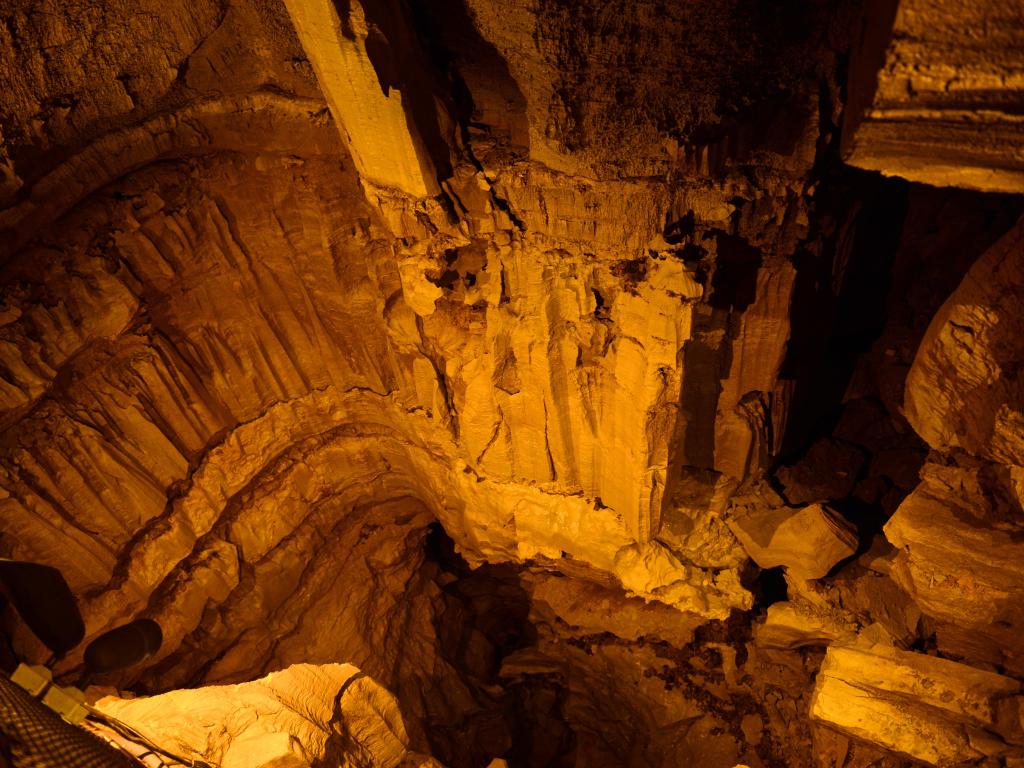 The Virginia Route
Phipps Conservatory and Botanical Gardens, Pittsburgh - Explore a variety of themed gardens, tropical plants, and seasonal flower shows in this beautiful, historic greenhouse.
The Andy Warhol Museum, Pittsburgh - This museum is a must-see for any art enthusiast. It houses an extensive collection of art and archives from Pittsburgh-born pop art icon, Andy Warhol.
Jackson's Mill Covered Bridge, Virginia - Explore the bridge itself and the surrounding area. This is one of the few remaining covered bridges in the region, and it's set in a picturesque location.
Blue Ridge Parkway - Considered one of the most scenic drives in America, you can admire the views of the Humpback Rocks, an impressive rock outcrop with panoramic views of the surrounding area, or Linville Falls, a beautiful set of waterfalls accessible via a trail.
Moses H. Cone Memorial Park, Asheville - Explore the beautiful historic estate, with its mansion and well-maintained carriage trails.
Taubman Museum of Art, Roanoke - This museum features American art, modern and contemporary art, design, and decorative arts, and regional folk art.
Mill Mountain Star, Roanoke - Visit the iconic star on top of Mill Mountain and enjoy the panoramic views of Roanoke.
Smith Mountain Lake State Park, Huddleston - Enjoy the lake via a boat or a swim, hike the trails, or relax on the beach.
Booker T. Washington National Monument, Hardy - Learn about the life of this influential African American leader at his birthplace.
Uwharrie National Forest, North Carolina - This stunning national forest offers several trails for hiking and mountain biking, plus opportunities for camping and fishing.
North Carolina Aviation Museum and Hall of Fame, Asheboro - This museum houses an expansive collection of aviation artifacts and aircrafts; a must for any aviation enthusiast or history buff!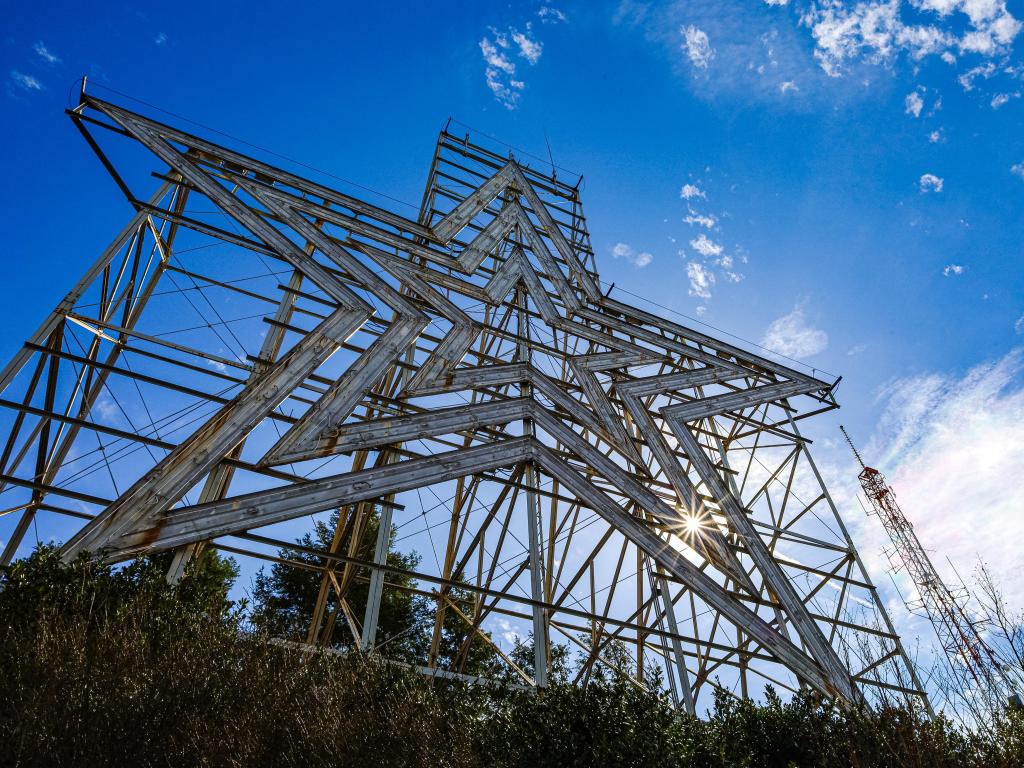 Best time to go on a road trip from Ohio to Myrtle Beach
The road trip from Ohio to Myrtle Beach can be done any time of the year but keep in mind that winter travel on either route may involve snowy conditions, particularly in mountainous regions like Kentucky, Tennessee, Pittsburgh, and along the Blue Ridge Parkway.
Myrtle Beach, in contrast, experiences milder winter temperatures in the 50s and 60s degrees Fahrenheit, but if you are looking to relax by the ocean and work on your tan, winter might be a little too chilly for a visit.
Summers can be quite hot, especially in the Southern states, with temperatures often reaching the high 80s to low 90s degrees Fahrenheit.
Despite the heat, you will find all the attractions on each route open, and fabulous beach activities will be in full swing. However, popular tourist spots might see increased crowds, which will mean longer lines and possibly more expensive accommodation options.
If you are visiting in summer, Dollywood's Flower & Food Festival takes place in June and features vibrant displays of half a million flowers crafted into life-sized sculptures.
Also held in June, Carolina Country Music Fest takes place in Myrtle Beach and is one of the largest outdoor country music festivals in the US.
But if you'd rather avoid the crowds that flock to the heat and summer festivals, late spring and fall might be the best times to undertake this road trip to Myrtle Beach.
Spring brings stunning blossoms and pleasant temperatures at stunning landmarks such as the Great Smoky Mountains National Park and Smith Mountain Lake State Park.
Fall also provides a stunning display of fall foliage, particularly visible in the Smoky Mountains and along the Blue Ridge Parkway.