Road Trip from Columbus, Ohio to Orlando, Florida
From mountain forests to southern hospitality, this road trip from Columbus, Ohio to Florida is full of scenic charm. Taking you through breathtaking nature spots and historic cities en route to a world of entertainment, this adventure has it all.
The 1,100-mile road trip from Columbus, Ohio to Florida takes 17 hours and 20 minutes to drive. You can stop in Cincinnati, Nashville, Atlanta and High Falls State Park, or take a detour via the Blue Ridge Parkway, Blowing Rock and Daytona Beach.
There are so many natural wonders and epic cities to stop at along the way - read on for our guide to immersing yourself in the best this drive has to offer.
How far is Orlando, Florida from Columbus, Ohio, and how long will the road trip take?
Comparison of road trip routes between Columbus, Ohio and Orlando, Florida

| Route | Distance | Driving Time |
| --- | --- | --- |
| The Peach State Route | 1,100 miles | 17 hours 20 minutes |
| The Blue Ridge Parkway Route | 1,100 miles | 19 hours |
There are two great routes that will take you from Ohio to Florida, one which explores the full length of Georgia, while the other winds through stunning mountain scenery.
The Peach State Route is 1,100 miles long and takes you through all that Georgia has to offer. This straightforward drive should take around 17 hours and 20 minutes to cover, though rush hour traffic in some of the buzzing cities along the route could slow down your journey.
The Blue Ridge Parkway route also spans a distance of 1,100 miles but adds a fair amount of time to the journey as it winds along the two-lane mountain road. Taking around 19 hours in total, this road is occasionally affected by temporary closures and bad weather, so check ahead before taking this route.
Though both routes could be completed in about three days of nonstop driving, that leaves little time to explore the vibrant places along the way. We'd recommend taking at least five days for this trip so that you can make some overnight stops and soak up the atmosphere.
READ MORE - Ultimate Florida Road Trip Itinerary
Best road trip route from Columbus, Ohio to Orlando, Florida
Both routes offer up a blend of unique nature and buzzing cities, so make your choice depending on which states you're most keen to discover and which time of year suits you best.
The Peach State Route takes you via legendary destinations such as Nashville, Chattanooga and Atlanta, allowing you to tick some big cities off of your bucket list. It also showcases Georgia's greenery and small towns, with plenty of opportunities for outdoor activities in the state parks.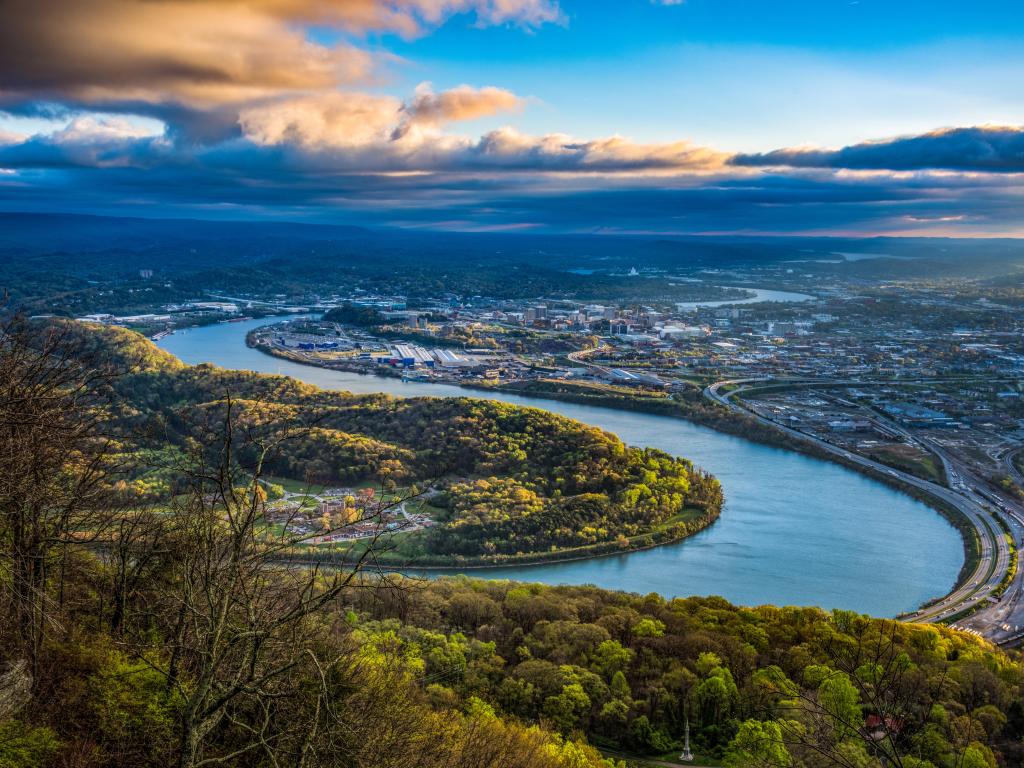 The Blue Ridge Parkway Route follows the scenic route through incredible mountain vistas, filled with caves and nature spots. It also passes through a handful of lesser-discovered cities such as Blowing Rock, Charlotte and Brunswick, and cruises along the East Coast to hit some fabulous beaches.
How to drive from Columbus, Ohio to Orlando, Florida
The map above shows our suggestions for the best road trip routes between Columbus, Ohio and Orlando, Florida. Keep reading for detailed descriptions of both routes, where to stay on either, and the best things to do on the way.
The Peach State Route
Take Interstate 71 (I-71) south from Columbus to Cincinnati, then continue on to enter Kentucky and arrive in Louisville. Take I-65 south, with the option to stop off at Mammoth Cave National Park to stretch your legs, then continue on to Nashville.
After a night dancing in Music City, the interstate will take you east to Chattanooga. Cross into Georgia and arrive in Cartersville. Rejoin this road to continue south onto Atlanta. From Atlanta, take I-75 down to exit 198 for the High Falls State Park.
From here, head to Valdosta, before continuing south into Florida to reach Gainesville, where you can make a detour to visit Silver Springs State Park. After exploring the emerald lagoons, rejoin the interstate and continue on to reach Orlando.
Here is our epic guide to the ultimate Florida road trip for a bigger adventure.
The Blue Ridge Parkway Route
From Columbus, take US-33 to Logan and take the exit for Hocking Hills State Park. After hiking one of the famous waterfall trails, head to Wytheville. Here, take the exit onto US-21 and then take the exit for the Blue Ridge Parkway.
Wind along this stunning mountain road until you can take NC-18 to detour around the South Laurel Fork Road. Rejoin the Blue Ridge Parkway to arrive at Blowing Rock.
From here on, take US-321 south and turn onto I-85 north to reach Charlotte. Follow I-77 south, making a pit stop at Carowinds Amusement Park. Merge onto I-26 and continue on to Charleston.
Get on Highway 17 to head south and join I-95. Rejoin Highway 17 to reach Savannah. From here, get back on the interstate to reach Brunswick, and then continue on to enter Florida and reach Jacksonville.
The interstate will then take you to the scenic East Coast, with the option to stop at one of the golden beaches en route, including Daytona Beach. Merge onto I-4 west to reach your destination in Orlando.
If you have more time, here is our ultimate Florida road trip itinerary.
Best places to stop between Columbus, Ohio and Orlando, Florida
With a distance of 1,100 miles to cover, you'll want to make plenty of stops along the way to stretch your legs and see the historic sights.
You will drive through stunning national parks and a stellar lineup of cities along the way there are lots of stops to choose from - we've highlighted a few of the best.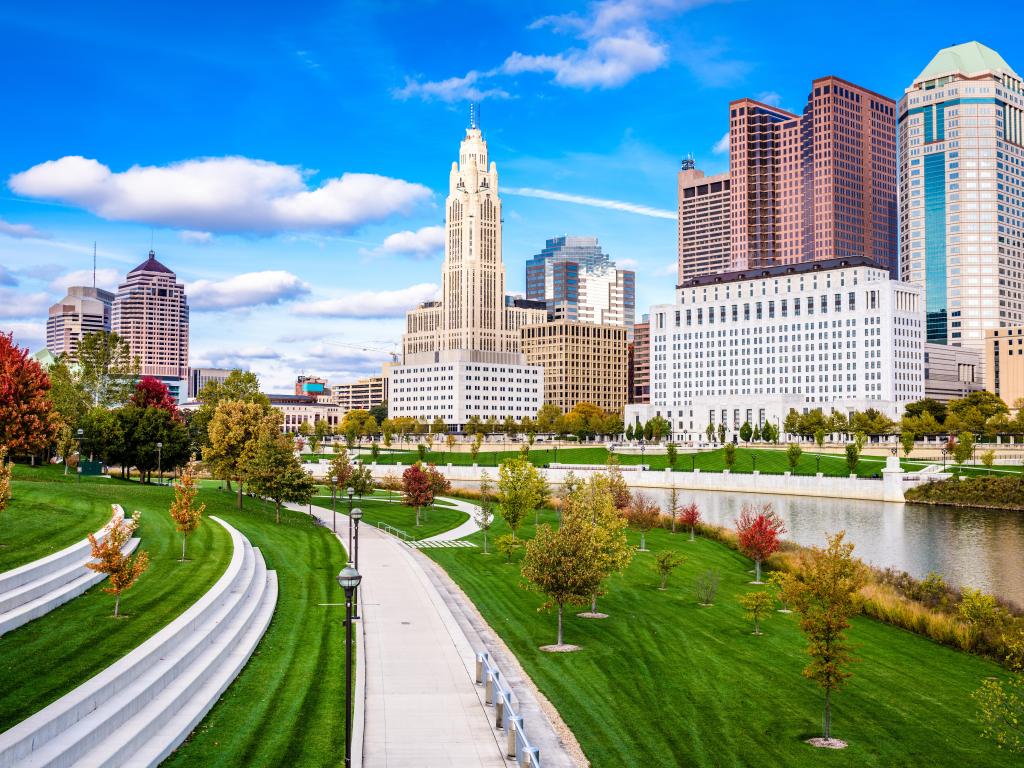 A relaxing break in Chattanooga
About halfway along the Peach State Route is the peaceful city of Chattanooga, a scenic city which gained international fame when it was mentioned in Glenn Miller's 1941 song "Chattanooga Choo Choo" - and it's certainly worth the attention.
This Tennessee classic has lots of charm, outstanding nature spots and a choice of unique attractions. Visitors can take the Incline Railway to the top of Lookout Mountain to visit Ruby Falls - a 145-foot underground waterfall.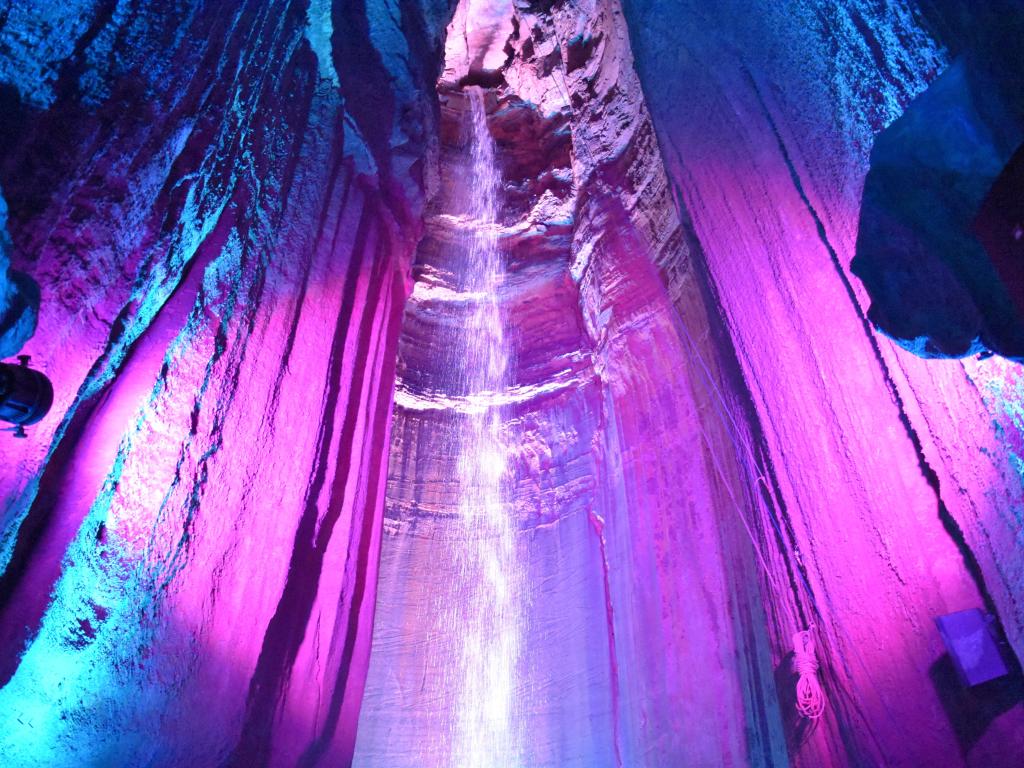 You can also ride a historic steam train through the countryside at the Tennessee Valley Railroad Museum, or take a sightseeing cruise on the Southern Belle along the Tennessee River.
Downtown Chattanooga has a lot to offer - head to one of the establishments to sample an impressive variety of draft American beers this region is famous for or take a stroll down Station Street for live music.
The Read House is the perfect place to relax after you've had your fill of activities. This traditional hotel has a refreshing indoor pool and a choice of bars and restaurants for ease.
Located downtown within easy access to the city's attractions, it has free parking and is convenient for hopping back on the route when you're ready to leave.
Get a slice of cosmopolitan life in Charlotte
Charlotte is located halfway along the Blue Ridge Parkway Route, making it an ideal benchmark for an overnight stop. Known as Queen City, it has something for everyone with diverse neighborhoods to explore.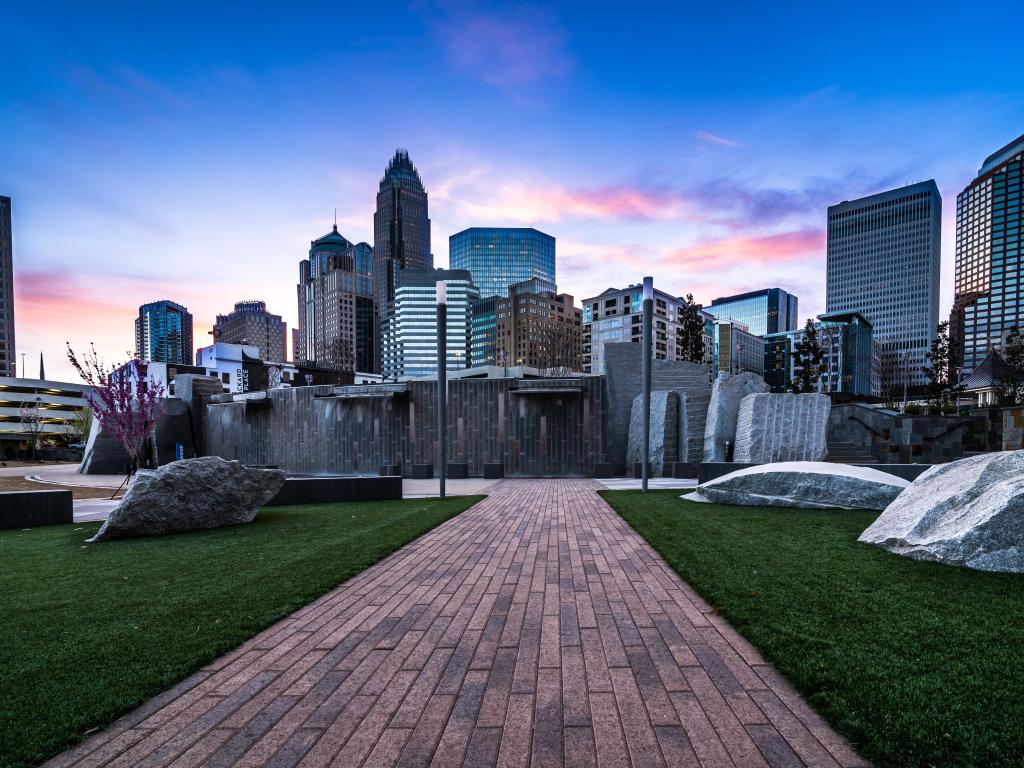 Charlotte got its name in 1768 from the wife of British King George III, but today it is most famous for its NFL team (the Carolina Panthers) the NASCAR Hall of Fame, and a plethora of distinct neighborhoods.
For culture, check out contemporary art at the Bechtler Museum of Modern Art - the collection has works by Joan Miro, Barbara Hepworth and Jean Tinguely. You can also learn more about the evangelist Billy Graham at the Billy Graham Library and tour his renovated home.
Jump on the Charlotte Light Rail and explore the many districts. From Uptown, hop off at 36th Street Station to grab a bite to eat and drink in the artful Noda Neighborhood.
Located in the city center, The Ivey's Hotel is a luxury spot to unwind within walking distance of the main attractions. With a stylish bar, marble bathrooms and a fitness center, take the time to enjoy a massage or relax with a cocktail.
There is private paid-for parking on-site, which makes this hotel a stress-free option for getting back on the route the next day.
Where to stay when you reach Orlando, Florida
Once you get to Florida, you'll want to pick a convenient hotel from which to explore all of the entertainment and attractions Orlando has to offer.
Caribe Royale Orlando - Lake Buena Vista is a great choice of resort boasting outdoor swimming pools and water features open all year round.
The rooms are newly renovated and there is a fitness center, spa lounge and hot tubs on site, as well as four restaurants serving American and Caribbean food.
You can pay to park your car on-site, and there is a handy shuttle service to take you the two miles down the road to Walt Disney World Resort.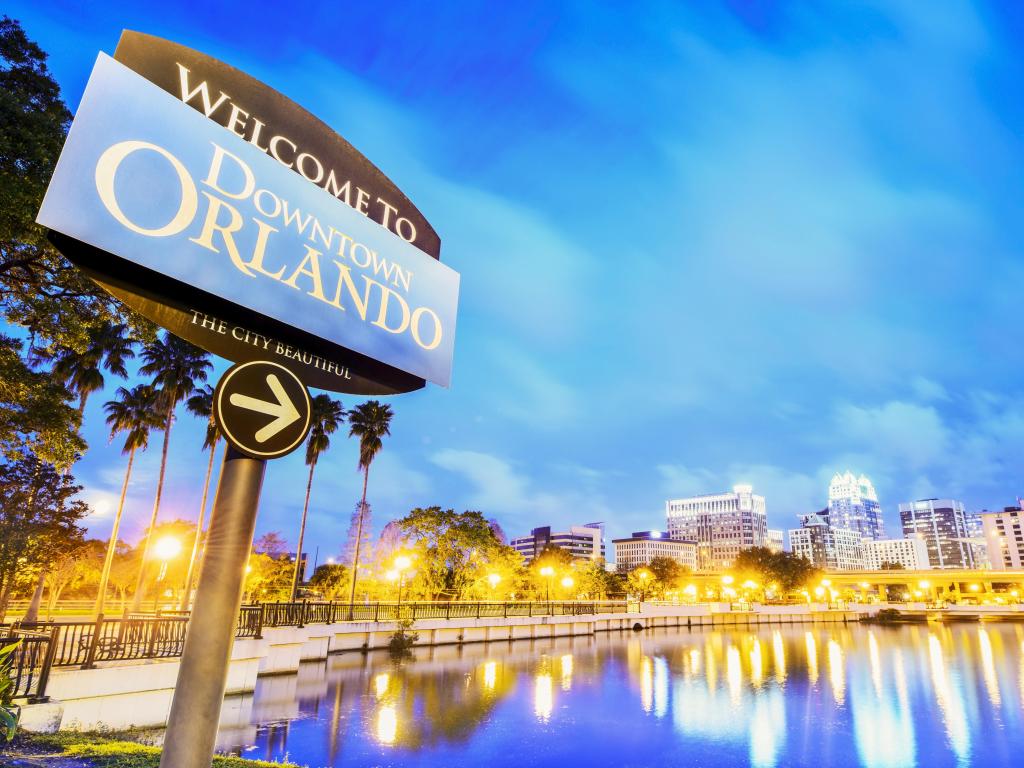 Things to see on a road trip from Columbus, Ohio to Orlando, Florida
This trip offers plenty of variety, so you'll want to plan your stops to get the best balance of outdoor activities, sightseeing and urban wandering. We've pulled together a list of suggestions to get you started.
The Peach State Route
Cincinnati, Ohio - Enjoy the Riverwalk beside the Ohio River and head to the observation deck at Carew Tower. If you've still got time, explore the Cincinnati Museum Center.
Louisville, Kentucky - Learn about Louisville native and boxing legend at the Muhammad Ali Center. If you're feeling lucky, go to a race at the famous Churchill Downs.
Mammoth Cave National Park, Kentucky - Go to the world's longest cave system. Whether you want to spend a few hours or all day, Mammoth Cave has different tours available.
Nashville, Tennessee - Stroll along Broadway and take in the nightlife and live music. Music City is a haven for music fans with museums and the must-see Country Music Hall of Fame.
Cartersville, Georgia - Booth Western Art Museum showcases America's history. Having received much acclaim, it's now a Smithsonian Institution Affiliate.
Atlanta, Georgia - Take in the National Center for Civil and Human Rights, or have fun at the World of Coca-Cola. Finish the day at Piedmont Park, with a walk through the woods with downtown in view.
High Falls State Park, Georgia - Watch the Towaliga River cascade down rock formations and explore the ghost town of a once-booming industrial center.
Valdosta, Georgia - Walk the wooden boardwalk at Grand Bay Wildlife Management Area. It's an easy, serene trail with swamps and a known place to spot baby alligators.
Gainesville, Florida - Stroll through the Butterfly Rainforest and visit the Florida Museum of Natural History, where you'll find fossils and life size replicas of dinosaurs.
Silver Springs State Park, Florida - Take a glass-bottomed boat at Silver Springs State Park. One of the USA's largest springs, the waters are crystalline which makes for great views of the fish.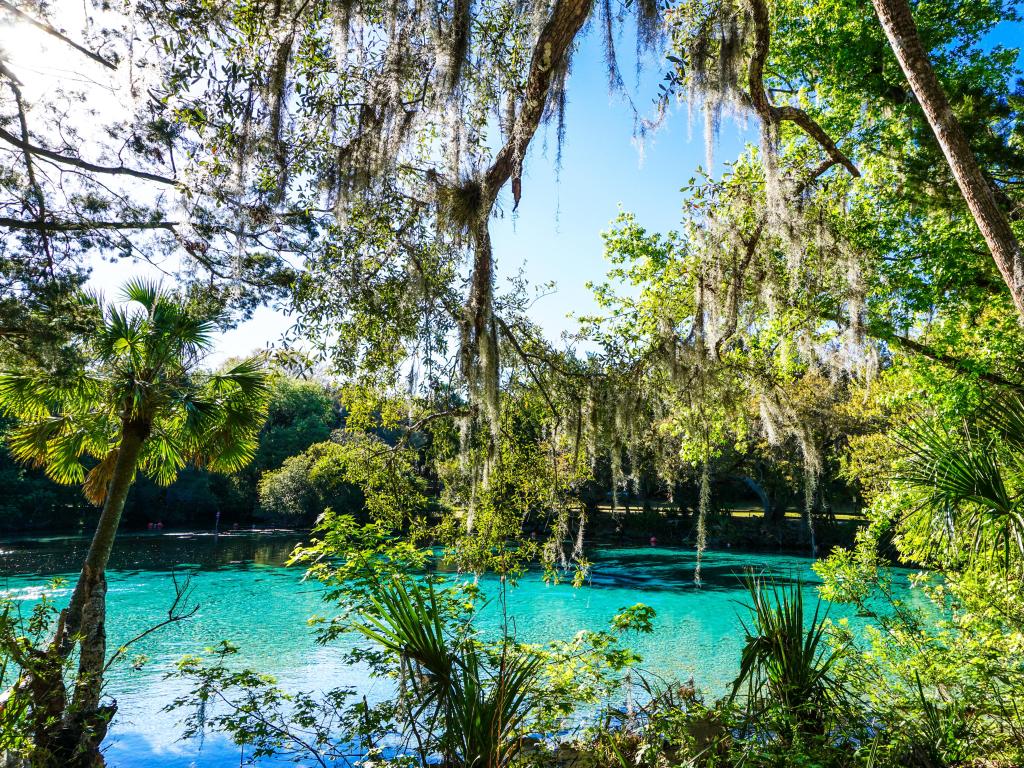 The Blue Ridge Parkway Route
Hocking Hills State Park, Ohio - Cedar Falls, Old Man's Cave and Ash Cave are some of the highlights of Hocking Hills State Park. The hikes here lead to fruitful findings, including waterfalls.
Blue Ridge Parkway Scenic Road, North Carolina - You'll drive 70 miles on the famous Blue Ridge Parkway to immerse yourself in the Blue Ridge Mountains. Take your time and stop at the many viewpoints.
Blowing Rock, North Carolina - After leaving the Blue Ridge Parkway, head to Blowing Rock. A short hike takes you to The Blowing Rock itself for breathtaking views over Grandfather Mountain.
Carowinds, North Carolina - At Carowinds, there are close to 60 rides to enjoy. There's a hotel and campgrounds on-site should you want to spend a full day there.
Charleston, South Carolina - Walk along cobblestone streets and discover the charming port city of Charleston. Founded in 1670, you can explore the city on a horse-drawn carriage.
Savannah, Georgia - Experience southern hospitality in Savannah. You'll encounter art, architecture, boutique shops and fresh seafood during your stay.
Brunswick, Georgia - The seaside town of Brunswick is a quiet escape. Enjoy Driftwood Beach and Fort Frederica National Monument, an 18th-century fort.
Jacksonville, Florida - Soak up fine art and nature at the Cummer Museum of Art and Gardens. For retail therapy, go to St Johns Town Center with over 175 shops.
St. Augustine, Florida - Founded in 1565, St Augustine is the oldest city in the USA. See the Castillo de San Marcos, the oldest fort of its kind in the country.
Daytona Beach, Florida - Enjoy some downtime on the beach. At Daytona Beach, you can drive your car on the beachfront to soak up the sun and take a dip in the Atlantic Ocean.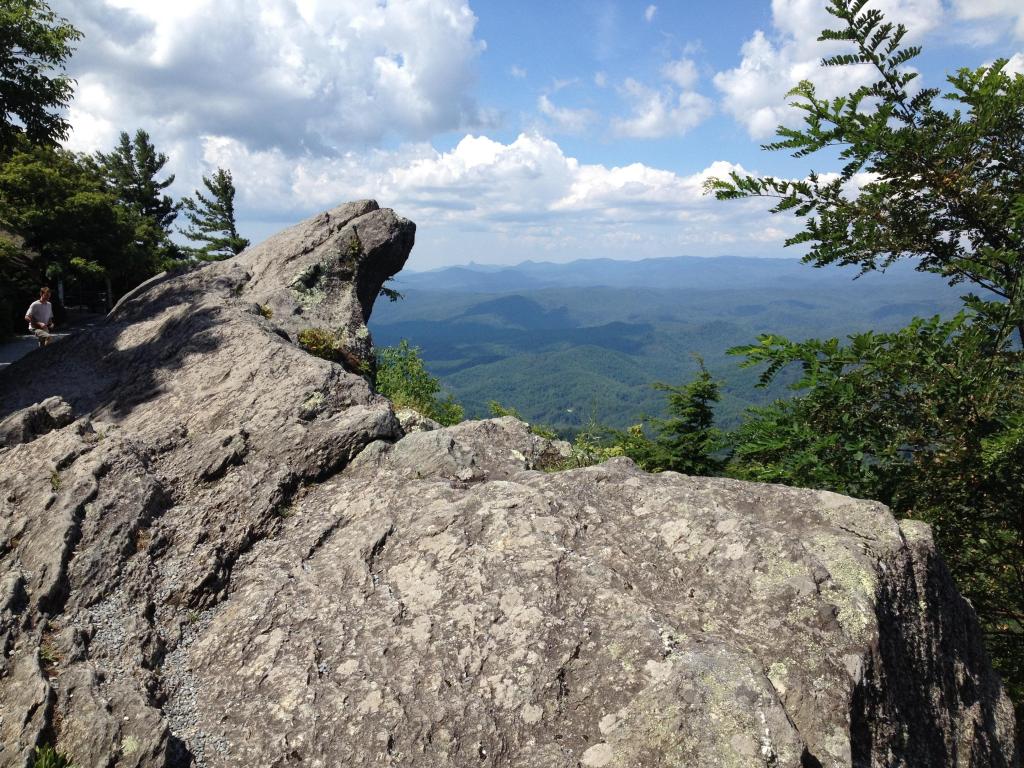 Best time to go on a road trip from Columbus, Ohio to Orlando, Florida
Orlando is a year-round tourist destination and the weather is pleasant all year, so visitors come to enjoy the sun even throughout the winter months. However, it's worth considering how the northern parts of your journey will fare in the colder months and plan ahead.
In summer, the Blue Ridge Parkway is likely to be accessible and there will be plenty of cooler spots to hike in the mountains. When you reach Orlando, the temperatures often reach 82 degrees Fahrenheit in July and August. Keep in mind that the peak season is from May to August.
In winter, average temperatures vary from 59 to 68 degrees in Florida, and the attractions continue to lure visitors. New Year and Christmas are busy times for Orlando's theme parks, so avoid these times if you want a calmer experience.
In winter, you may experience light snowfall in Northern Georgia, but it shouldn't hamper your journey. Difficult weather may also affect the accessibility of the Blue Ridge Parkway.
Spring and fall are mild times of year to travel, though you'll want to keep an eye on the weather report in March and April. In October, the average temperature in Orlando is 75 degrees Fahrenheit, so you can come in early October for better weather and fewer visitors.
Orlando is jam-packed with entertainment, and because of the great weather, there are events all year so it's hard to avoid the crowds. That said if you steer clear of spring break, summer school holidays, Christmas and New Year you can get reduced hotel rates.
However, if you want to see Orlando at its most festive during the holidays, Holidays At Universal Orlando Resort is an experience to remember.