Road Trip from Oklahoma City to Orlando, Florida
Does the idea of serene lakes, national parks, beaches, history, food, music and a visit to the Walt Disney World Resort make you jump from your chair? Then this road trip from Oklahoma City to Orlando, Florida is the best getaway adventure for you! Enjoy surf-turf vibes on this once-in-a-lifetime journey.
The 1,320-mile road trip from Oklahoma City to Orlando, Florida will take about 22 hours to drive, passing through Dallas, Shreveport, Jackson, Mobile, Pensacola and Destin or Memphis, Nashville, Chattanooga, Atlanta, Stone Mountain Park and Graceland.
With so much to see on this road trip, you will need to prepare yourself with each and every bit of information. Read on to discover the best routes, hotel recommendations, exciting things to see and the best times to set off.
How far is Orlando, Florida from Oklahoma City, and how long will the road trip take?
Comparison of road trip routes between Oklahoma City and Orlando, Florida

| Route | Distance | Driving Time |
| --- | --- | --- |
| The Gulf of Mexico Route | 1,320 miles | 22 hours 10 minutes |
| The Atlanta Route | 1,370 miles | 20 hours 30 minutes |
Covering 1,320 miles in 22 hours and 10 minutes, you will get to drive along the stunning coast and take in awe-inspiring views of beautiful parks, lakes, rivers and stunning beaches on the Gulf of Mexico Route.
If you'd like this road trip to be exploratory rather than scenic, you can take the Atlanta Route, covering 1,370 miles in 20 hours and 30 minutes, enjoying cowboy culture, influential cities and rich musical heritage.
We recommend setting aside 7 days for this road trip to thoroughly enjoy your destination at Orlando in addition to the must-see places along the routes.
READ MORE - Ultimate Florida Road Trip Itinerary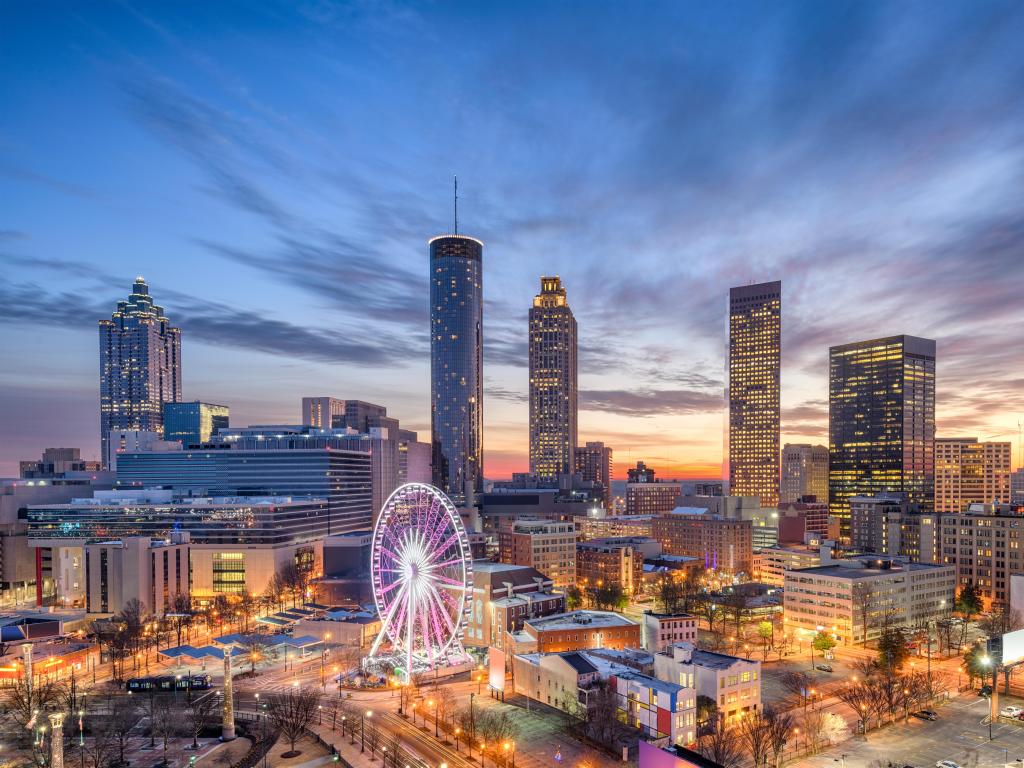 Best road trip route from Oklahoma City to Orlando, Florida
Whatever your definition of sightseeing is, this road trip from Oklahoma City to Orlando has plenty to offer on both routes including various opportunities to loosen up, surrounded by nature.
The Gulf of Mexico Route is longer with respect to the time it will take to reach Orlando and offers beautiful coastal views. You will pass through key southern cities like Fort Worth and Shreveport. You can even opt for a detour to prehistoric times in Dinosaur Valley State Park on this route.
Crossing the lush landscapes of North Louisiana, this route offers you a chance to explore Dallas with its world-famous restaurants and shopping centers. Bask in the sun or take a dip in the waves on the beaches of Pensacola or Destin. You will also get to experience the capital of Mississippi, Jackson.
If you'd rather go for a more analytic approach, the Atlanta Route takes you to historical sites in Georgia. This route heads inland, straight through the hearts of Florida, Georgia and Tennessee. You will get to explore the musical city of Atlanta and learn about the birth of blues and rock 'n roll in Memphis.
Although this route doesn't allow much beach time or views of the coast, there will be plenty of chances to admire the scenery in Chattanooga.
How to drive from Oklahoma City to Orlando, Florida
The map above shows our suggestions for the best road trip routes between Oklahoma City and Orlando, Florida. Keep reading for detailed descriptions of both routes, where to stay on either, and the best things to do on the way.
The Gulf of Mexico Route
Choosing to drive along coastal views, get on Interstate 235 (I-235) S from Robinson Ave and continue on Cadiz St to the cosmopolitan city of Dallas. Head east toward Browder St and drive from I-20 E to Shreveport.
From there, get on I-20 E to Access Rd in Jackson. Having covered half of the journey of this road trip, stop here overnight and explore this historical city. Hitting the road again, get on I-55 S from E Pascagoula St and take US-49 S to Alabama's oldest city, Mobile.
Following I-10 E to N Hayne St, head toward the city of Pensacola. Then turn left onto E Chase St and continue on US-98 E to reach Destin. We recommend stopping here for a while to enjoy the many white beaches and emerald, green waters. Head south and follow US-27 ALT S to reach Orlando.
Check out our ultimate Florida road trip itinerary to see other amazing places to visit after Orlando.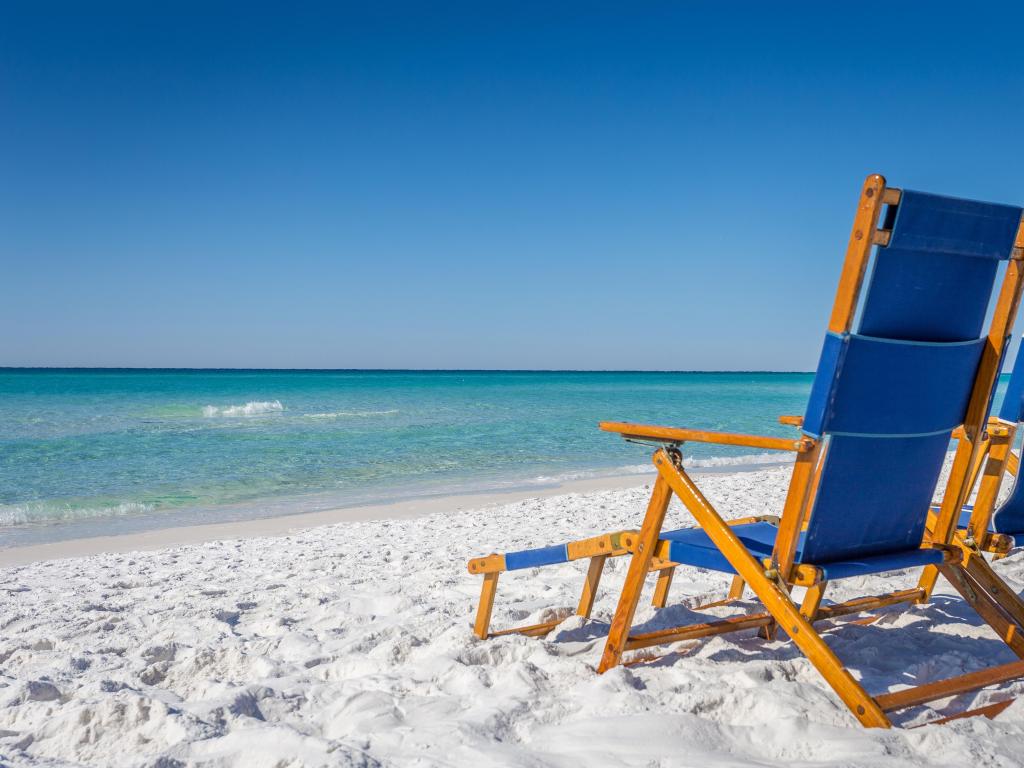 The Atlanta Route
If you are a history buff and have decided to take the Atlanta Route, get on I-235 S from Robinson Ave and drive to Poplar Ave into Memphis, the birthplace of Rock N Roll. From there, head east and get on I-40 and keep following it to reach the musical city of Nashville.
Stop here overnight to relax, regain your energy and explore the food and music of this city. When you are ready to resume your journey, get on I-40 E and continue on Carter St to the suburban city of Chattanooga. From there, head toward Atlanta by following I-75 S to Capitol Sq SW.
Follow I-75 S to Gainesville where you can opt to stretch your legs for a while and explore the many bars and parks it has to offer. Then take FL-526 N to South St and head into your destination city, Orlando.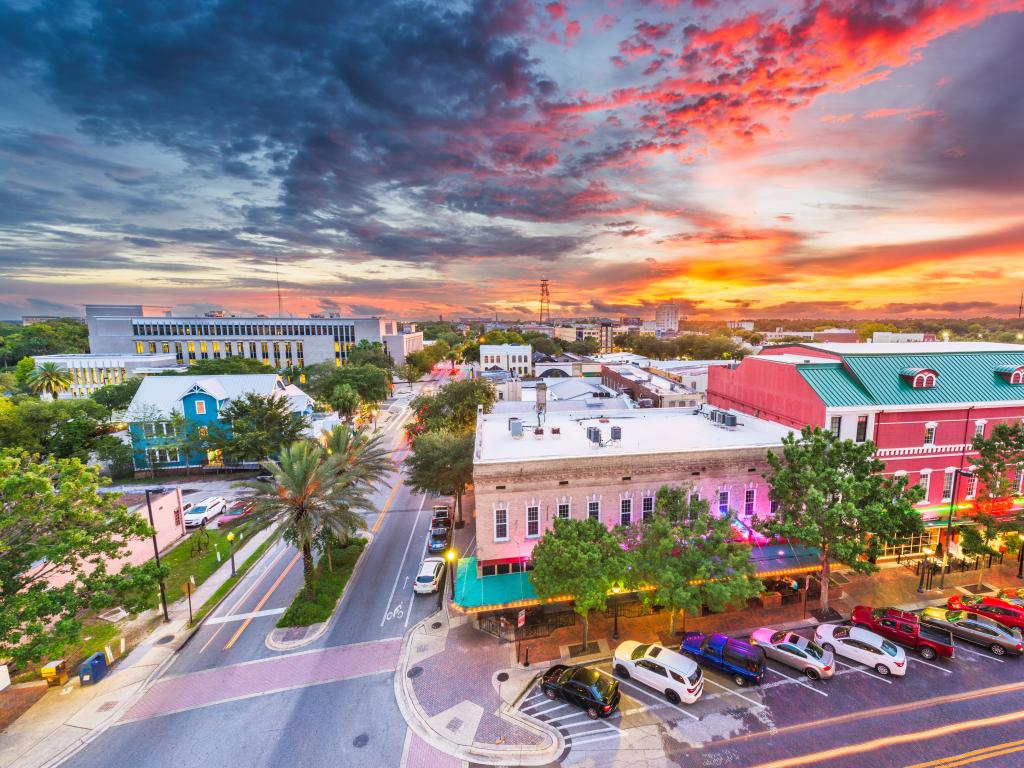 Best places to stop between Oklahoma City to Orlando, Florida
With various national parks, historical sites, and thrilling theme parks, your journey from Oklahoma City to Orlando, Florida is filled with surprises around every corner. So, you would need to make a few overnight stops to avoid exhaustion without missing any of the must-see places.
Enjoy the fusion of thrill and history at Jackson
Around halfway on the Gulf of Mexico Route lies the city of Jackson, which is the best place on this route to break up the journey with lovely weather and central location.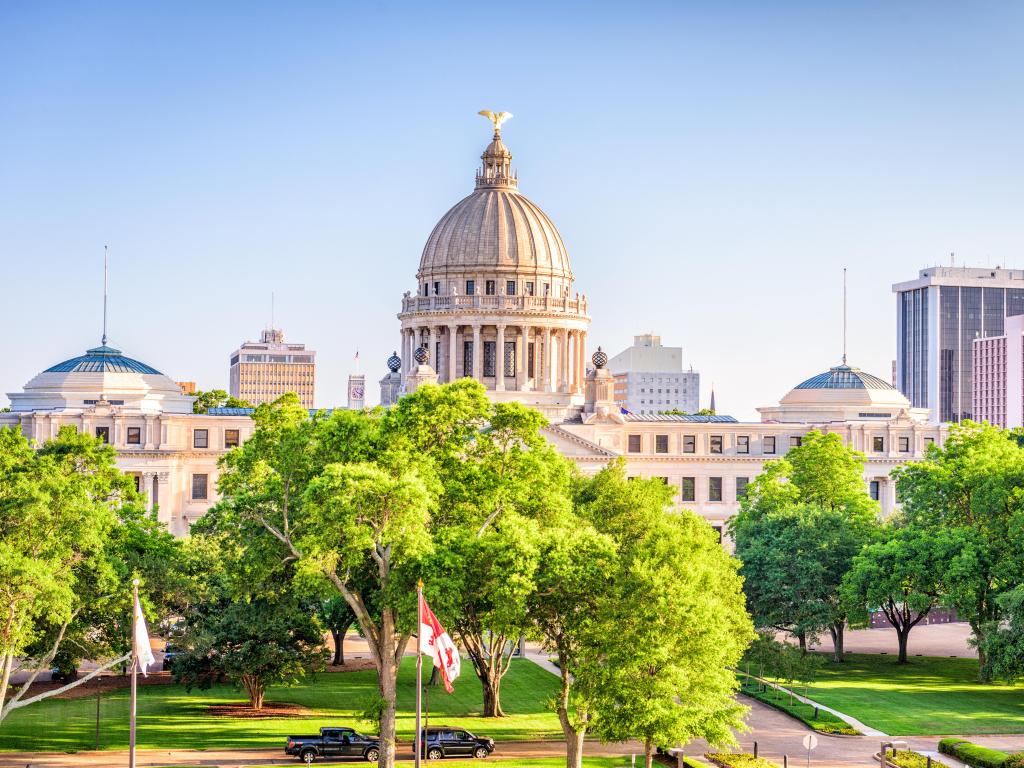 This historic city played a pivotal role in the Civil Rights movement, so you will find plenty of dedicated museums here. It also has a vibrant music culture and many opportunities for outdoor activities like dog sledging, hiking, skiing and much more.
On your first day in Jackson, visit the Mississippi Museum of Natural Science to explore indoor and outdoor exhibits following a range of topics. Then there is the Mississippi Children's Museum with is an engaging museum with many interactive exhibits on health, science and arts.
Another place you wouldn't want to miss during your stay is the Mississippi Civil Rights Museum. This museum is the best place where you can learn about the civil rights movement and the role this area played in it.
Our vote for accommodation in Jackson goes to Fairview Inn. This is a beautifully set historic building offering awe-inspiring views, beautiful gardens and game rooms to unwind after the drive. It even has a fitness room for people who don't like to miss a workout even on vacation!
With free private parking and stellar location, this hotel will allow you to leave your car behind and explore major attractions like the Mississippi Veterans Memorial Stadium, Mississippi Museum of Natural Science, and LeFleur's Bluff State Park, Mayes Lake on foot.
Let your hair down in the musical city of Nashville
Just before turning west, halfway on your journey through the Atlanta Route, you will encounter the world-famous city of Nashville. Known for its country music and live music venues in general, this is a place where many musicians started their careers.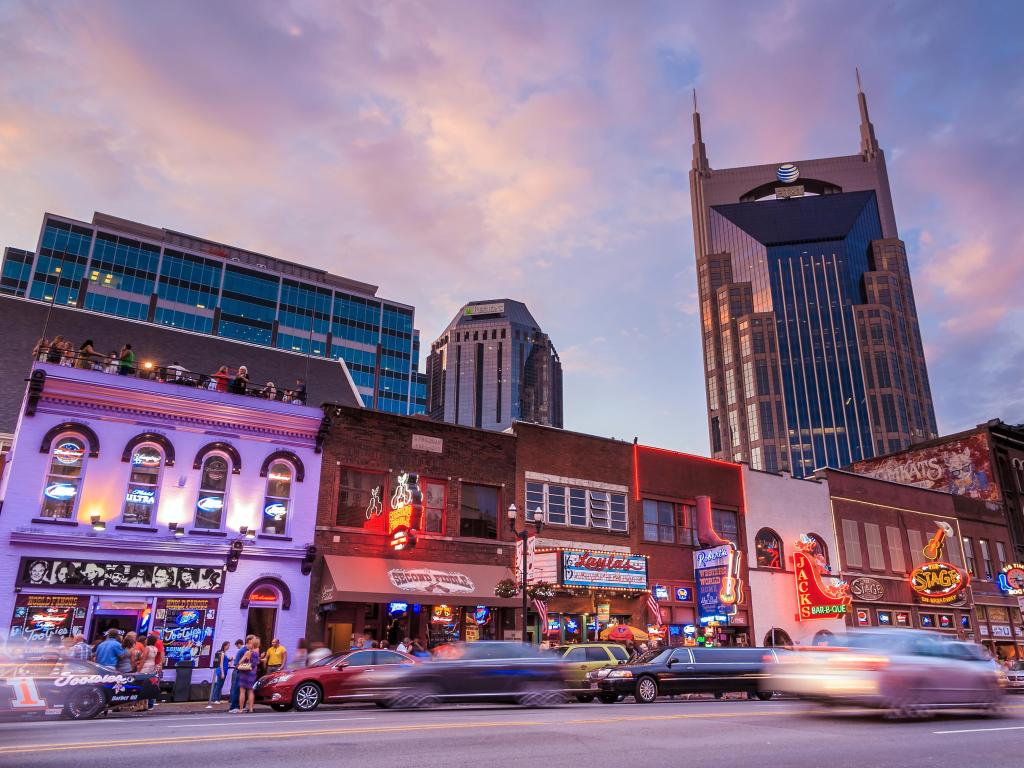 Heading out to explore Nashville, start with the Country Music Hall of Fame and Museum to learn about some of the stars of the genre and their rise to fame. Then there is The Parthenon where you can take in magnificent views of the famous Greek landmark with this replica built to its full size.
Enjoy dining (fancy some hot chicken?) at the numerous restaurants offering a variety of cuisines to take a break from exploring. Afterwards, you can visit the Ryman Auditorium or the Grand Ole Opry-two places you wouldn't want to leave Nashville without visiting.
Graduate Nashville is our favorite place to stay while in the city with its amazing 50s style décor, housing fun and friendly twists on rooms and common spaces. It lets you enjoy breathtaking views of the Nashville skyline on its rooftop bar. Being located in "The Music City", a quirky karaoke bar shouldn't come as a surprise!
With a restaurant, on-site café and delicious á la carte breakfast, this hotel offers a glimpse into the deliciousness that Nashville is famous for. This hotel places you close to transport links and many beautiful parks that you can explore while taking leisure walks, leaving your car in the hotel's car park.
Where to stay when you reach Orlando, Florida
Before heading into Orlando to enjoy the thrill of theme parks, ziplining, and other outdoor activities, you would need to stop and relax at some place comfortable and near to the major attractions.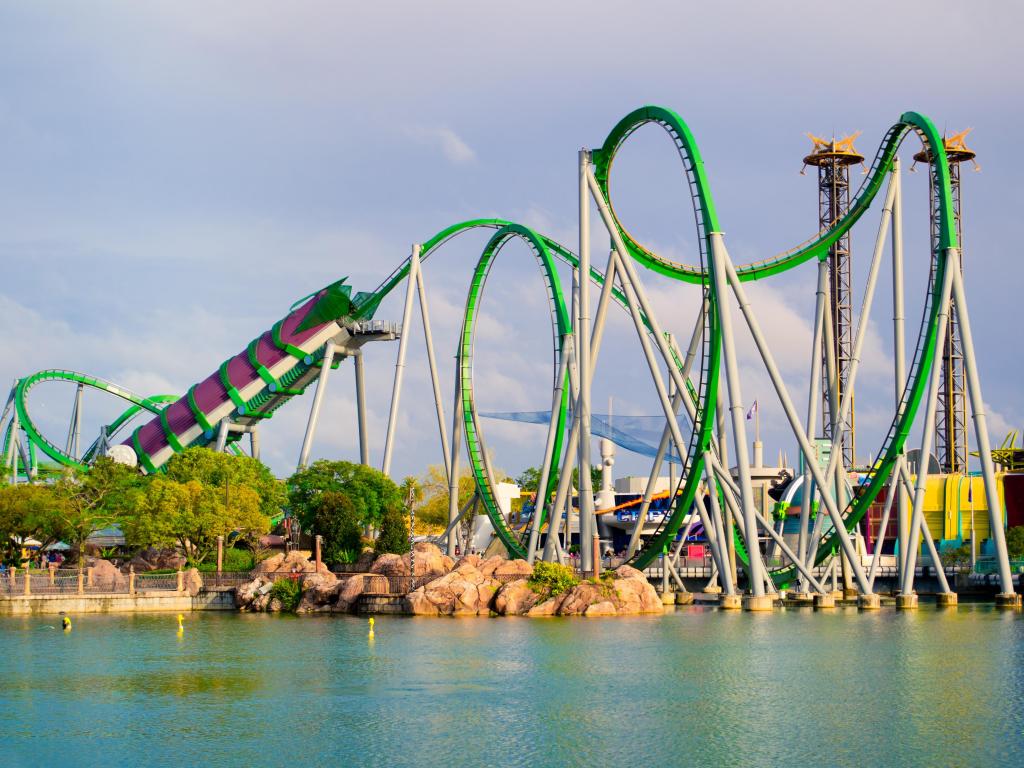 Our hotel recommendation is Rosen Shingle Creek Universal Blvd and it is not hard to see why. This beautiful resort with a golf course, and a top-rated spa makes for a truly refreshing stay. Various dining options on-site allow for an easy feast without having to leave the hotel.
There are outdoor pools and walking trails that allow you to indulge in fun activities and have a taste of Orlando inside the hotel. Straddled in the lap of nature, but still close enough to easily access the main city, this hotel is the best of both worlds.
You will be able to reach Walt Disney World Resort, Universal Orlando and SeaWorld from the property by car.
Things to see on a road trip from Oklahoma City to Orlando, Florida
Lined with natural beauty and plenty of fun activities, both routes from Oklahoma City to Orlando are bustling with activity. We have curated a list of the must-see places to help you make the most of this trip.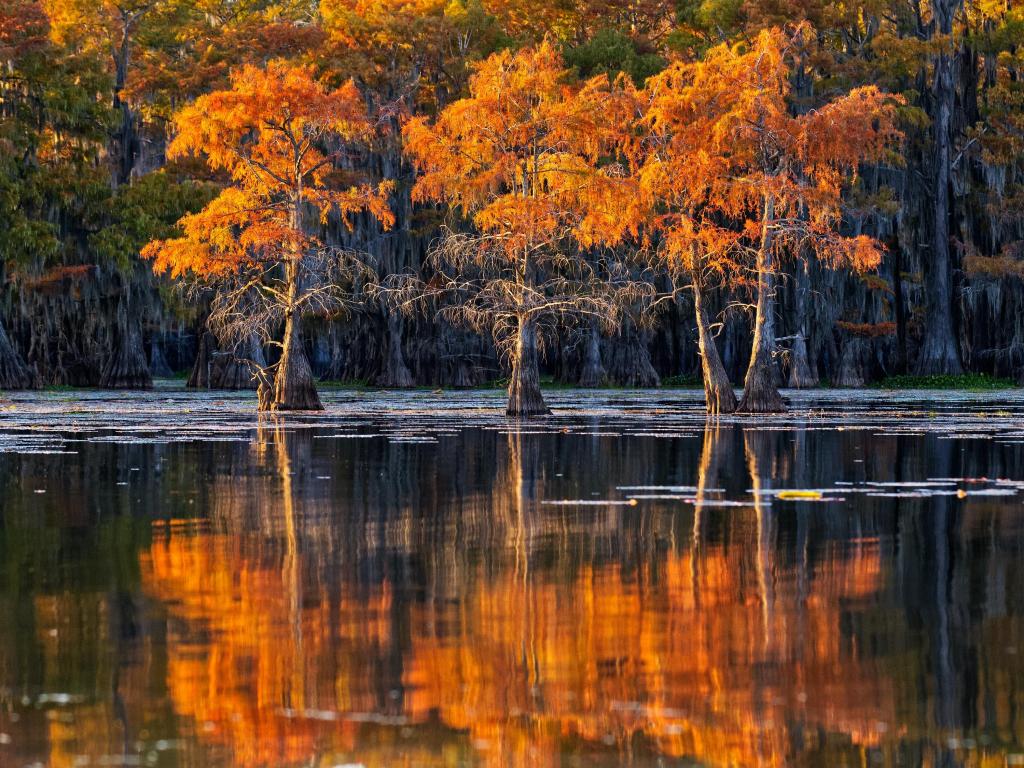 The Gulf of Mexico Route
Sam Noble Oklahoma Museum of Natural History – Travel 4 billion years back and learn about natural history in this enlightening museum for both kids and adults.
Chickasaw Cultural Center – Explore the Chickasaw population and their culture in this center that displays various exhibits and events.
Turner Falls Park – Chill out in this beautiful park that has everything from picturesque beaches, a relaxing swimming area, and an exciting rock castle, to a serene waterfall.
Ray Roberts Lake State Park Isle du Bois – Stop in this adventurous marina with hiking trails, horse riding, and boating options.
Six Flags Over Texas – Take a thrilling break in this huge theme park that is a part of the famous six flags collective.
Tyler Rose Garden – Take a corny romantic walk in this large and beautiful park surrounded by 38,000 rose bushes, fountains and other ornaments.
Kilgore College East Texas Oil Museum – Learn about the story of the oil boom in 1930s East Texas with three-dimensional, life-sized figures.
Caddo Lake State Park – Famous for being lined with cypress trees, this serene lake is a sight to behold with many animals and birds, campsites, and boating and fishing opportunities.
Bonnie and Clyde Ambush Museum – Calling all fans of Bonnie and Clyde to explore the artifacts and information of the infamous duo in this small, roadside museum.
Vicksburg National Military Park – Featuring exhibits, events and artifacts, this large park is where the Vicksburg Campaign took place.
Cathedral-Basilica of the Immaculate Conception – Visit the first catholic church built on the Gulf Coast, originally built in the 1700s.
USS Alabama – Take in jaw-dropping views of the WW2 battleship, open to the public to explore and tour.
Fort Gines – Travel back to the 1800s in this large pentagonal brick fort which was used in the Civil War.
Alligator Alley – Contemplate the mighty freshwater beasts in this alligator sanctuary, but make sure to stay at a safe distance!
Ginnie Springs - Take a dip in these beautiful crystal springs and explore underwater caverns and campsites.
Florida Museum of Natural History – With many exhibits on nature and culture as well as a butterfly rainforest, this large museum is the perfect place to learn about the natural history of Florida.
Don Garlits Museum of Drag Racing – A heaven for car enthusiasts with a large collection of vintage cars, hot rods and drag racing cars.
Silver Springs State Park – Take relaxing walks in this beautiful, lush area with lovely paths along rivers, a museum, and camping.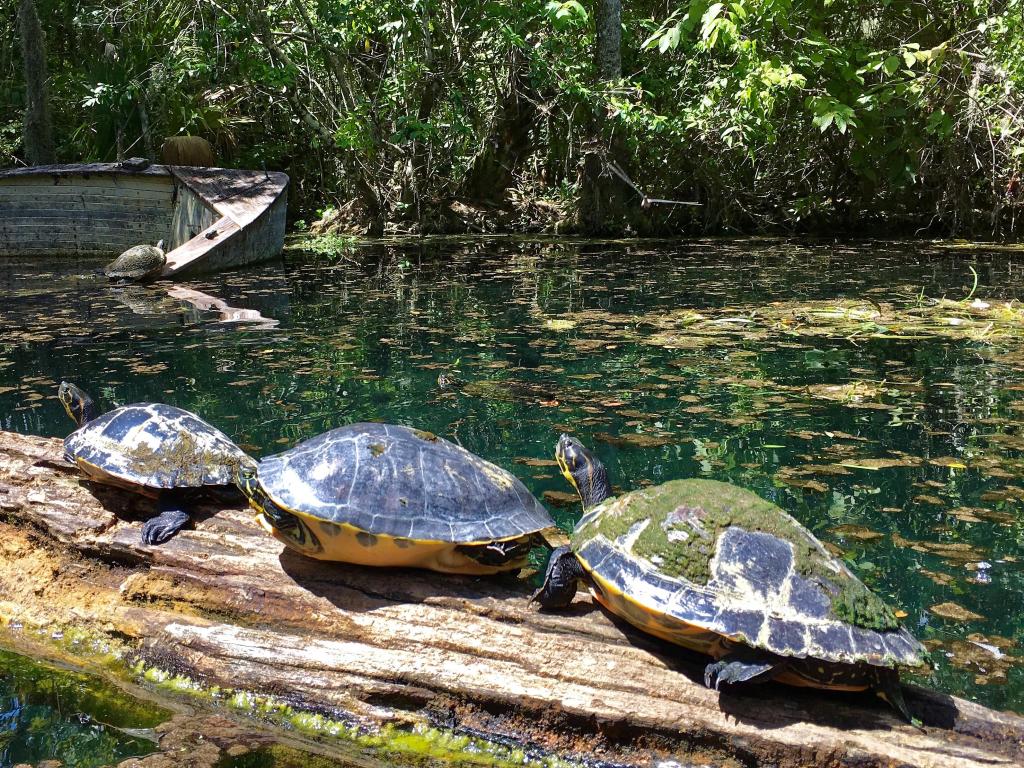 The Atlanta Route
William J. Clinton Library and Museum – A large 3- story museum featuring exhibits and memorabilia of the life and times of Bill Clinton, the 42nd President of the United States.
The Old Mill – Go back in time to the 1880s with many beautiful outdoor sculptures in this lovely brick mill.
National Civil Rights Museum – Pay a tribute to Martin Luther King Jr in the place where he was assassinated and tour the museum dedicated to the racial equality movement.
Beale St – Unleash your nightlife enthusiast in this famous street in Memphis with funky bars, cafes and lots of live music.
Sun Studio – Tour around this famous studio where Elvis Presley, Johnny Cash and many more recorded their albums.
Graceland – Dig into the life of Elvis Presley in this famous estate offering tours, museums, and exhibits.
Discovery Park of America - Bring out your inner scientist in this museum with lots of interactive and informative exhibits such as an earthquake simulator and lovely gardens.
Dunbar Cave State Park – Unleash your inner adventurer in this state park offers numerous exploration, fishing and hiking opportunities.
Rainbow Springs State Park – Another chance to take a stroll and stretch your legs surrounded by the beauty of nature with springs and campgrounds in this state park.
Gibbs Gardens – With 16 gardens in this vast 220-acres area, this is the perfect place for people who can't get enough of the natural beauty of a garden.
Atlanta Botanic Gardens – In this lovely, large garden with fountains, a conservatory, many events, and walking paths, grab the best opportunity to take a breather.
Fox Theater – Take a break from the gardens and visit this beautiful, restored theater from the 1920s, complete with pipe organ.
Stone Mountain Park – Offering nature and history together, this beautiful scenic park has hiking, viewpoints, golf, and a mighty mountain.
Ichetucknee Springs State Park – Enjoy various outdoor adventures like tubing, scuba diving, and hiking in this state park with a long and pleasant river.
Stones River National Battlefield – Learn about the Civil War by walking on informative trails while enjoying nature.
Stetson Mansion – Traverse this restored mansion with guided tours of the old home of John B. Stetson, the famous hat maker.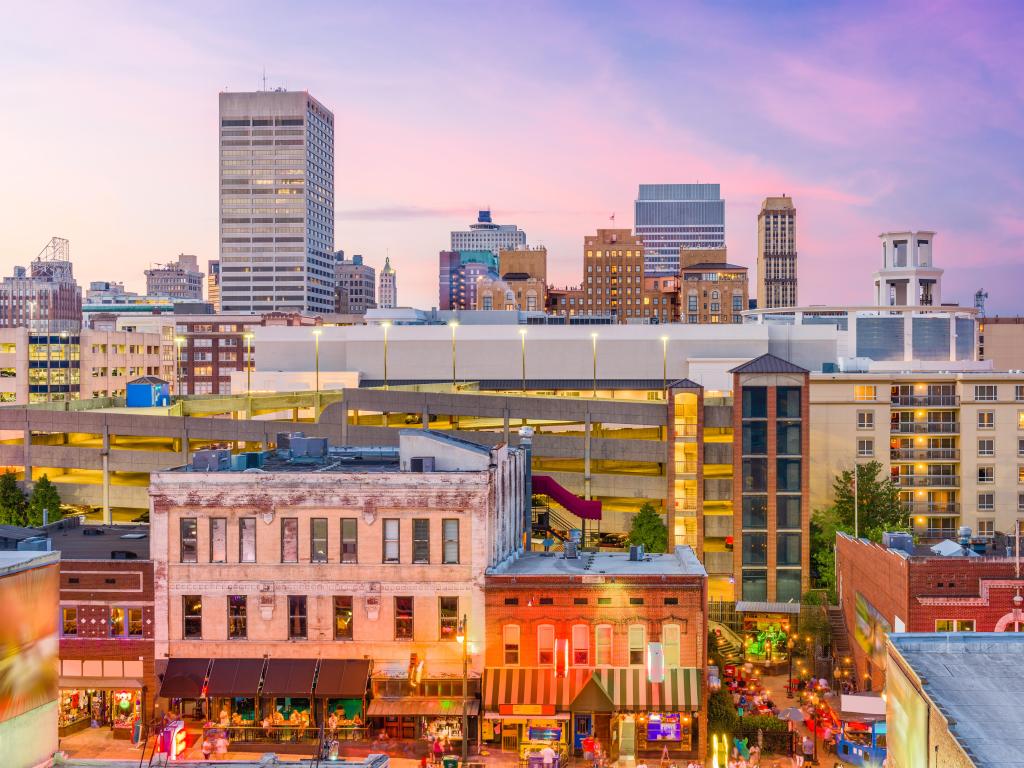 Best time to go on a road trip from Oklahoma City to Orlando, Florida
Offering numerous indoor as well as outdoor activities, Orlando, Florida makes for the perfect year-round destination, with your choice of the season to visit narrowing down to your personal preference of weather.
Summer in Orlando is hot with temperatures ranging from 85 degrees Fahrenheit to 95 degrees Fahrenheit, so if you are not a fan of humidity, you'd want to take this into consideration. Being a well-known holiday destination, it is extremely busy in summer, especially during the school holidays.
Winter is a lovely time to visit Orlando, bringing in smaller crowds and many impressive birds migrating from the north. It doesn't get too cold, so expect temperatures from 50 degrees Fahrenheit all the way up to 73 degrees Fahrenheit.
January brings Central Florida Scottish Highland Games where you can enjoy Scottish art and weaponry. Enjoy four nights of concerts at the Bach Festival in February. Enjoy a display of national, regional and local art at the Indie-Folkfest in February.
Spring and fall are great times to visit Orlando as well if you would prefer mild weather, hot but not too hot with temperatures ranging from 75 degrees Fahrenheit to 85 degrees Fahrenheit. These times are busy but not as busy as the summer season.
Bringing communities together through harvest celebrations, Florida Strawberry Festival is held in March. Florida Film Festival is an annual event in April to showcase the best in American Independent and Foreign Cinema. Then there is the International Food and Wine Festival in February.
Orlando International Fringe is an opportunity to enjoy theater, art and music in January and May. Fiesta in the Park in April is another opportunity to enjoy arts and crafts. October brings in the Pride Festival in Orlando.