Road Trip from Phoenix to Joshua Tree National Park
Fancy a steer through a forgotten Californian oasis or a dip in the hot springs on your way to a popular retreat spot? Whether you have a love for camping, history, nature, or food, this road trip from Phoenix to Joshua Tree National Park has something for everyone.
This 520-mile road trip from Phoenix to Joshua Tree National Park takes 8 hours to drive, winding along Yuma, San Diego, California, Crystal Pier, The Flower Fields, Estrella Star Tower, Z Fun Factory, Keys Views, Skull Rock, and Lost Horse Mine.
On this exclusive trip through California and Arizona, there is so much to see and do that you will find yourself exceeding your time budget. Read on for our curated routes, best places to stop for the night, hotels to stay in, things to see along the routes and the best times to hop off.
How far is Joshua Tree National Park from Phoenix, and how long will the road trip take?
Comparison of road trip route options between Phoenix and Joshua Tree National Park

| Route | Distance | Driving Time |
| --- | --- | --- |
| The Salton Sea Route | 340 miles | 5 hours 20 minutes |
| The San Diego Route | 520 miles | 8 hours 15 minutes |
The Salton Sea Route to Joshua Tree National Park is short and direct. It covers 340 miles and will take you 5 hours and 20 minutes to cover this road trip with minimal stops in between.
The longer San Diego Route is 520 miles and will take you 8 hours and 15 minutes to cover. If you are looking for a relaxed, beachy vibe along this trip from Phoenix to Joshua Tree National Park, this route is your best bet.
Covering this trip in a single day might seem like a good idea but you will miss out on the unique fusion of history and outdoorsy fun that this trip offers. So, we suggest setting aside 3 to 4 days for this trip.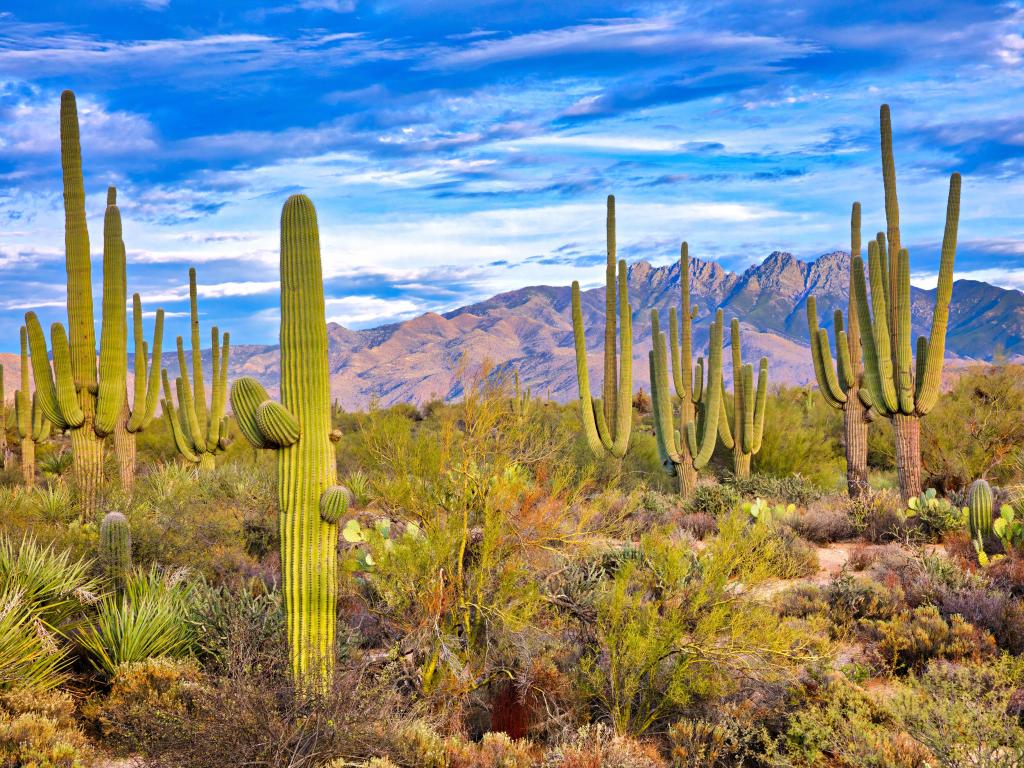 Best road trip route from Phoenix to Joshua Tree National Park
For this road trip from Phoenix to Joshua Tree National Park, you won't have to worry too much about which route to take as both are equally exciting. The best road trip for you will depend on how much time you'd like to set aside for this trip.
If you are short on time, choose the more direct Salton Sea Route. It includes one stop, the Salton Sea which is a huge blue saline body of water and a former popular tourist spot. But now it whispers the interesting and chilling story of its lost glory, with waters that are now unsuitable for swimming and fishing.
You will pass right by the Mexico-US route. Add a few more days to the trip and detour to Mexico or even Tijuana on this route. Kofa National Wildlife Refuge is an opportunity for you to enjoy a getaway in nature. If you are fond of swimming, ditch this route as you won't be able to touch the waters.
The San Diego Route is a longer and leisurely route to Joshua Tree. It gives you the chance to visit Yuma, the "Sunniest City on Earth". Like the shorter route, you will get a chance to detour to Mexicali or Tijuana. Visit the stunning city of San Diego where you will get a chance to take a dip in the ocean.
Cover a stretch of the Pacific Coast and drive through the outskirts of LA to see Palm Springs and the San Bernardino National Forest on this longer and less direct route.
The Salton Sea Route
For a short and direct journey to Joshua Tree National Park, get on Interstate 10 (I-10) W from W Washington St and follow it to Phoenix Bypass Rte in Buckeye. You will reach Gila Bend and continuing on this Interstate for a bit longer, you will reach Yuma, the perfect place to stay overnight on this route.
Catch your breath and enjoy the refreshing sunshine for a day. To get to Salton Sea Beach, follow CA-86 N to Imperial Ave. Once you reach there, marvel at the ghost town which was once a glorious beach. Be careful not to touch the water. When you're done, take Brawley Ave to CA-86 N.
Continuing on this highway, take Box Canyon Rd to Cottonwood Springs Road in Riverside County. This will take you to the breathtaking Joshua Tree National Park.
The San Diego Route
If you choose the longer route, take I-10 W and follow it to Buckeye. From there, follow I-8W to US-95 S to reach the beautiful city of Yuma. This is one of the two great places to stop overnight if you are a fan of the sunshine and would like to get tanned on this trip.
But if you'd rather take a dip in pristine beaches during your stay, keep driving on I-8 W in Imperial County which will take you to San Diego. This is also an option to regain your energy on this trip with a chance to visit the famous San Diego Zoo.
Once you've bounced back, follow Broadway and Eleventh Ave to CA-163 N. From there, drive from Moreno Valley Fwy to Whitewater. Continuing on Park Blvd in San Bernardino County to reach your destination at Joshua Tree National Park.
Best places to stop between Phoenix and Joshua Tree National Park
Even though you can cover this road trip from Phoenix to Joshua Tree National Park in a single day, we suggest you take a few days, stopping overnight in exciting places along the route and enjoying everything they have to offer.
Bask in the sunshine at Yuma
Accessible halfway from both routes, Yuma is a good stopping point after reaching the middle of this road trip from Phoenix to Joshua Tree National Park. If you are interested in visiting Mexico, this stop is perfect for you as it is located right along the US-Mexico border.
Kofa National Wildlife Refuge is in close proximity. So, if you hear the call of the wild, you can easily visit this refuge from this city. Nicknamed the "Sunniest City on Earth", Yuma offers sunshine 90% of the year. Even with a small-town vibe, it has plenty of city offerings and all the amenities you might need.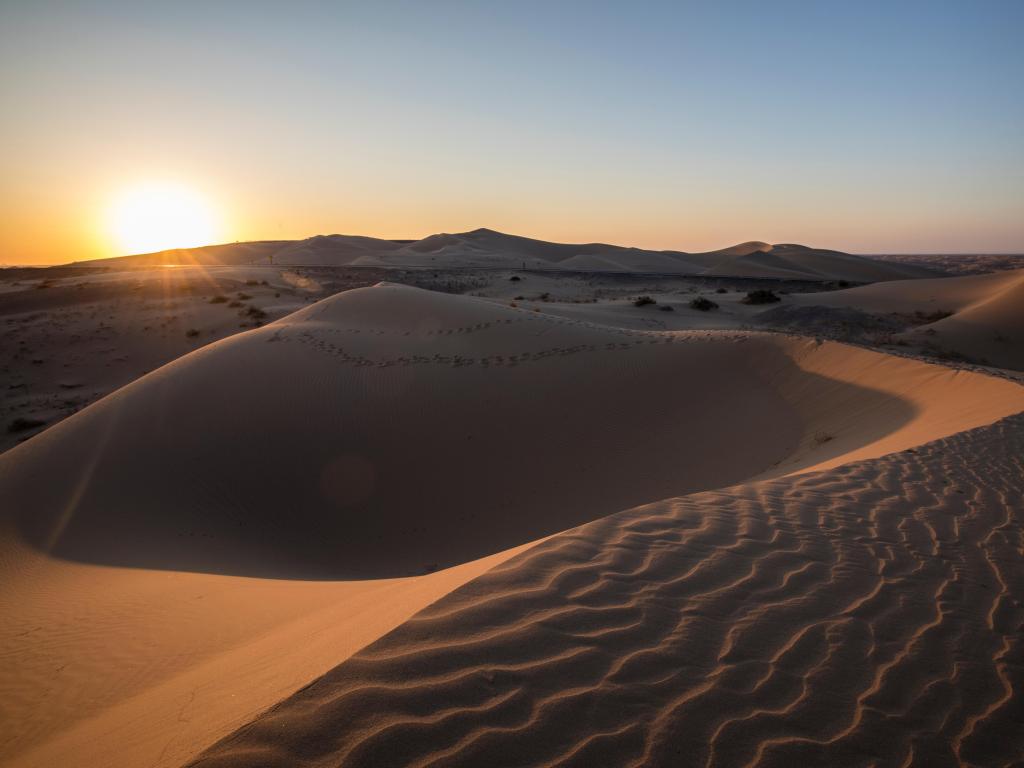 Start exploring Yuma with Castle Dome Mines Museum and Ghost Town, it is a 19th-century mining town that has now been transformed into a museum. For beachy, summer vibes, head over to the beautiful Gateway Park in downtown Yuma on the banks of Colorado Rover with a stunning beach.
Before hitting the road, visit the Imperial Sand Dunes Recreation area, located a short drive to the west. These sand dunes are very beautiful and have oftentimes made an appearance in film shoots.
For a comfortable stay in Yuma, we recommend Best Western Plus Yuma Foothills Inn and Suites. This is a highly rated, 3-star hotel with a fitness center, shared lounge, and BBQ facilities.
Hot tub, sun terrace, table tennis, dart, and an outdoor swimming pool make for a fun and relaxing stay. The complimentary buffet, as well as continental and American breakfast options, will mean that you will start your day right before setting off on the road again.
Enjoy Mexican food in San Diego
Covering this road trip from Phoenix to Joshua Tree National Park from The San Diego Route, you will reach the city of San Diego two-thirds of the way in. It is an ideal destination for an overnight stay, especially after a day-long drive through the deserts of Arizona.
San Diego offers several accommodation options and boasts numerous attractions to explore. Known for its sunny weather and the famed San Diego Zoo, this city has covered over 70 miles of immaculate beaches. It is a cultural center of California, featuring a thriving craft beer industry.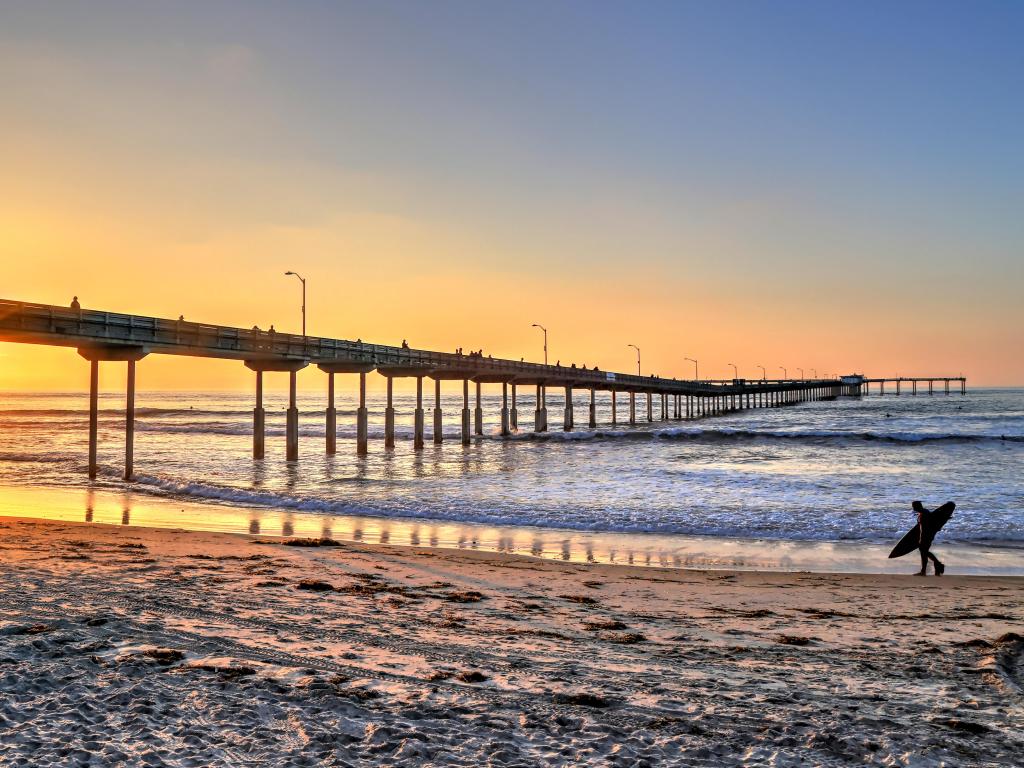 This place also offers a multitude of attractions for all ages and a vibrant nightlife. On your first day in the city, visit the San Diego Zoo which spans 100 acres in Balboa Park and is home to more than 4000 animals.
Then there is the Cabrillo National Monument which provides unmatched views of the Pacific Ocean and Mexico. Lastly, visit the USS Midway Museum situated in the port of San Diego, featuring exhibits showcasing sea life, restored aircrafts, and flight simulators.
Our vote for accommodation goes to The US Grant, a Luxury Collection Hotel. Nestled in San Diego's Gaslamp Quarter, this hotel is in close proximity to several popular attractions. Because of the luxury and comfort, it is a favorite among tourists. It also features a spa, wellness center and fitness center.
With an Art Deco setup, the on-site restaurant provides AAA/CAA Four Diamond cuisine. You can visit stunning beaches just a short drive from this hotel. Closeness to the subway station and the interstate means that you can easily access the route toward Joshua Tree once you are well-rested.
Where to stay when you reach Joshua Tree National Park
Before heading out to explore the camping heaven of Joshua Tree National Park, we suggest you take a break and rest for a while. There is the option of camping in the wild but if you'd prefer a hotel, we've got you!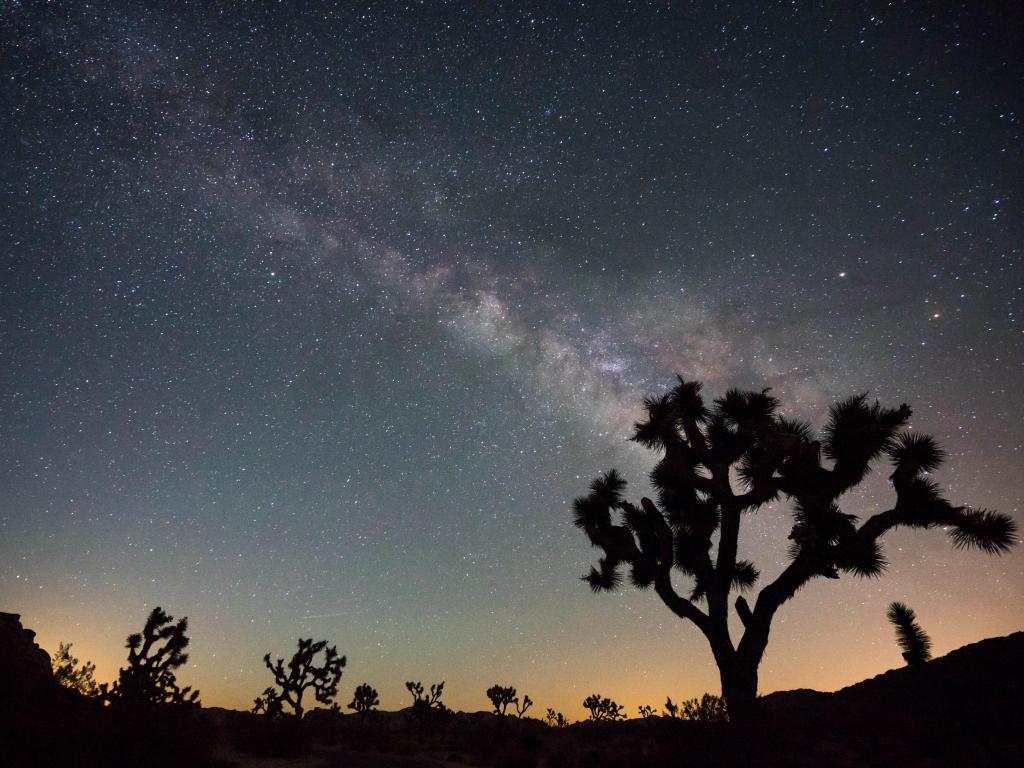 We recommend staying at AutoCamp Joshua Tree, which is an ideal place to stay while exploring Joshua Tree. With an outdoor swimming pool, a terrace and a bar, this hotel is the best if you want a fusion of modern living and wild exploration. With an on-site restaurant, you won't have to worry about dining.
Leave your car behind in the free parking and explore the area on bikes offered free of cost by this 3-star hotel. You can enjoy the breakfast that is available every morning and it even accommodates all kinds of dietary restrictions.
Things to see on a road trip from Phoenix to Joshua Tree National Park
With places along the routes as exciting as the destination, this road trip from Phoenix to Joshua Tree National Park checks all the boxes for a successful road trip. We have compiled a list of the best things to see on both routes during this trip, so you know exactly what to expect.
The Salton Sea Route
Salton Sea – If you are a fan of the beach but not very fond of the water, this place is for you. Learn about this formerly glorious body of water which is now an eerie ghost town with waters now unsuitable for swimming.
International Banana Museum – Explore this intriguing roadside attraction that features a collection of more than 25,000 banana-themed merchandise and threats.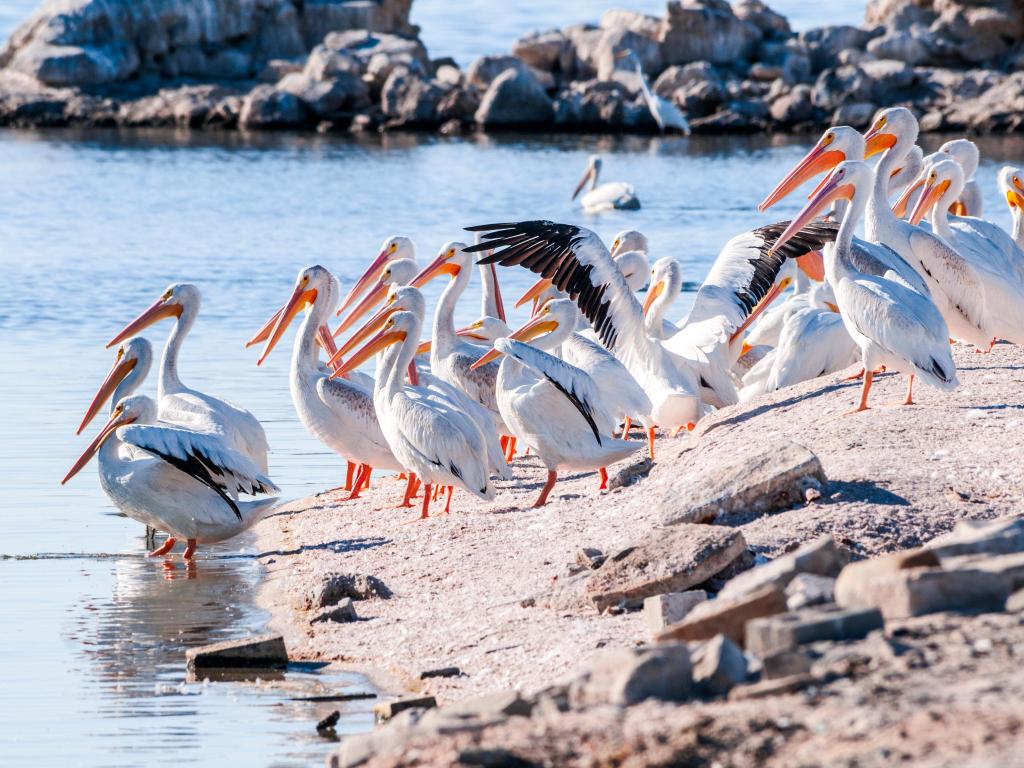 The San Diego Route
Crystal Pier – Witness a sunset or enjoy a romantic stroll in this renovated, wooden jetty constructed in 1939.
Leo Carrillo Ranch Historic Park – Housing a theatre, gift shop, and several peacocks, this is the perfect location for explorers and scavengers.
LEGOLAND California – In close proximity to San Diego, have a thrill on more than 60 rides, a water park and various, delicious food options.
The Flower Fields – For a unique experience, add 30 minutes to your journey and enjoy nearly 50 acres of vibrant ranunculus flowers while enjoying a milkshake and pizza.
Cabazon Dinosaurs –Purchase the tickets on-site and explore this retro roadside destination that gained fame on television and showcases enormous dinosaur statues.
Palm Springs Windmill Tours – Embark on an informative extrusion of this contemporary wind turbine facility and uncover the marvels of sustainable energy.
Both Routes
Estrella Star Tower – Gaze upon the Arizona nighttime sky from the peak of this 50-feet tall, astronomy-inspired tower, in the suburbs of Phoenix.
Skyline Regional Park – Marvel at sheer natural beauty either by driving or walking in this park that features an expansive 8700 acres of mountains, hiking trails, and campsites.
Kofa National Wildlife Refuge – Filled with towering saguaro cacti and fascinating Gila monsters, this extensive natural reserve is the perfect location for a hiking excursion.
Z Fun Factory – Regardless of your age, this place won't disappoint you with mini go-karts, a water park, arcades, and a mini golf course.
Imperial Valley Desert Museum – Cradled in the Yuha Desert, this recently inaugurated museum houses numerous historical and native artifacts discovered within the Imperial Valley.
Keys Views – The most elevated vantage point of Joshua Tree offers you a stunning vista of mesas, mountains and valleys that make California famous.
Skull Rock – Tour this spooky rock formation that looks like a skill, located just a short hike away, and is a popular attraction for both tourists and locals.
Lost Horse Mine – A brief car ride from each other, these historically significant mine structures date back to the California Rush of the 19th century.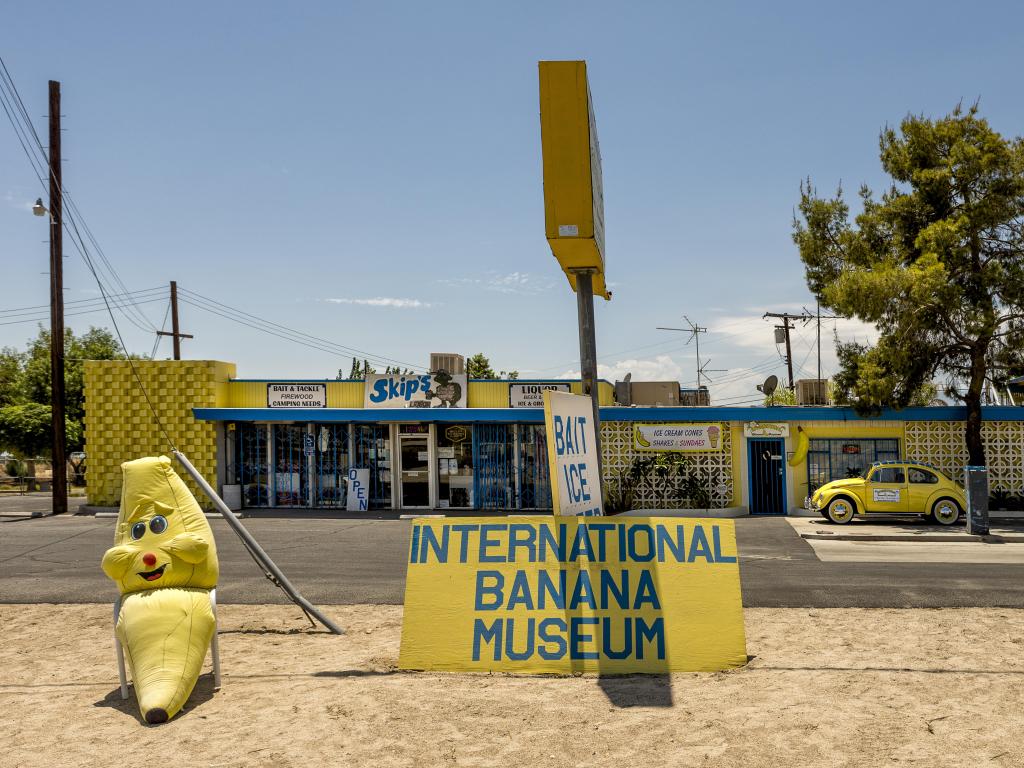 Best time to go on a road trip from Phoenix to Joshua Tree National Park
This road trip from Phoenix to Joshua Tree National Park can be done any time of the year. As Joshua Tree lies in a desert, it all comes down to the level of your heat tolerance.
Summer in Joshua Tree National Park is hot with temperatures ranging from 64 degrees Fahrenheit and 100 degrees Fahrenheit. This is a popular time for tourists because of the pools and beaches. Make advance reservations during this season as accommodation tends to be snapped up.
If you are not a fan of crowds, winter is a good time to visit Joshua Tree National Park. Pricey lodging won't be a hindrance to your budget during this time. You can also avoid the sweltering heat with temperatures from the low 30 degrees Fahrenheit to mid-60 degrees Fahrenheit.
Both spring and fall are great times to visit Joshua Tree National Park with temperatures ranging between 40 degrees Fahrenheit and 90 degrees Fahrenheit. You can enjoy gorgeous sunny weather without worrying about crowds. Accommodation prices may also be slightly cheaper during these times.
A popular place to visit during the holidays (New Year and Christmas), the Park itself is mostly known for its stunning natural beauty. However, there are a few festivals and events that take place throughout the year. Music lovers wouldn't want to miss the Joshua Tree Music Festival in May and October.
November brings Joshua Tree Art Expo. This expo is especially known for featuring the work of artists who are inspired by the sheer beauty of the place. Climb Smart in December is a four-day event packed with action and educational experiences.