Road Trip From Phoenix To San Diego
If you love a healthy mix of desert planes, forested areas, and city life, a road trip from Phoenix to San Diego might be the perfect adventure for you. Though a relatively short road trip, you'll still see a variety of landscapes on this journey.
You could certainly fly to San Diego from Phoenix, but you'd be missing out on an amazing drive across Southwestern United States.
The 355-mile road trip from Phoenix to San Diego will take 5 hours and 30 minutes of pure driving. Although doable in a day, consider splitting up the journey and taking the scenic route with stops in Joshua Tree, Palm Springs and Los Angeles.
If you're interested in taking this road trip, keep reading to learn the best route to take, and some ideas for places to stop along the way.
How far is San Diego from Phoenix and how long will the road trip take?
If you need to get from Phoenix to San Diego quickly, the fastest route is 355 miles following the I-8 and will take you around five and a half hours to get there. That's pure driving time so you'll probably need to add at least a couple of hours for any unexpected traffic and stops for rest, fuel and food.
Route
Distance
Driving Time
Fastest Route


(via I-8)

355 miles
5 hours 30 minutes
Scenic Route


(via I-10)

420 miles
6 hours 30 minutes
Beware that leaving Phoenix at rush hour, on Friday evening or Saturday morning can easily land you stuck in a queue of similarly-minded weekend escapees so allow time to get through the traffic.
Even with these delays accounted for, you can still do this trip in a day - I've driven it in an afternoon myself and it's a relatively easy route. But driving it all in one go will mean you'll miss out on some of the amazing sights you're passing by that are well worth checking out.
If you have the time to spare, you can take the longer 420-mile route following the I-10. You'll be adding extra miles and hours to your road trip but trust me - it will be worth it.
Best road trip route from Phoenix to San Diego
The fastest route to get from Phoenix to San Diego will be by following the I-8 close to the US/Mexico border. You'll still have the opportunity to stop at a few of the state parks, including Cuyamaca Rancho State Park.
Beware of trying to do a detour to the actual border - I did it and found a dirt track through some fields out of curiosity to discover a little too late that I managed to drive right onto the border and receive an escort back by very steely and somewhat bemused border patrol.
On the other hand, if you have the time and want to take advantage of your road trip, following the I-10 will give you the chance to visit even more national parks, plus Los Angeles if you're interested in visiting the iconic city.
Road trip route from Phoenix to San Diego
To take the longer, scenic route, leave Phoenix via the I-10, following it the rest of the way across Arizona and California until you reach Moreno Valley.
From here, take exit 58 to get onto the I-215, merging onto the I-15 once you reach it. Follow this highway the rest of the way to San Diego.
If you need to get to San Diego via the fast route, leave Phoenix by the I-10, but once you've left the city take exit 112 to get onto AZ-85. When you reach Gilla Bend, merge onto the I-8, following this highway the rest of the way through Arizona and California until you reach San Diego.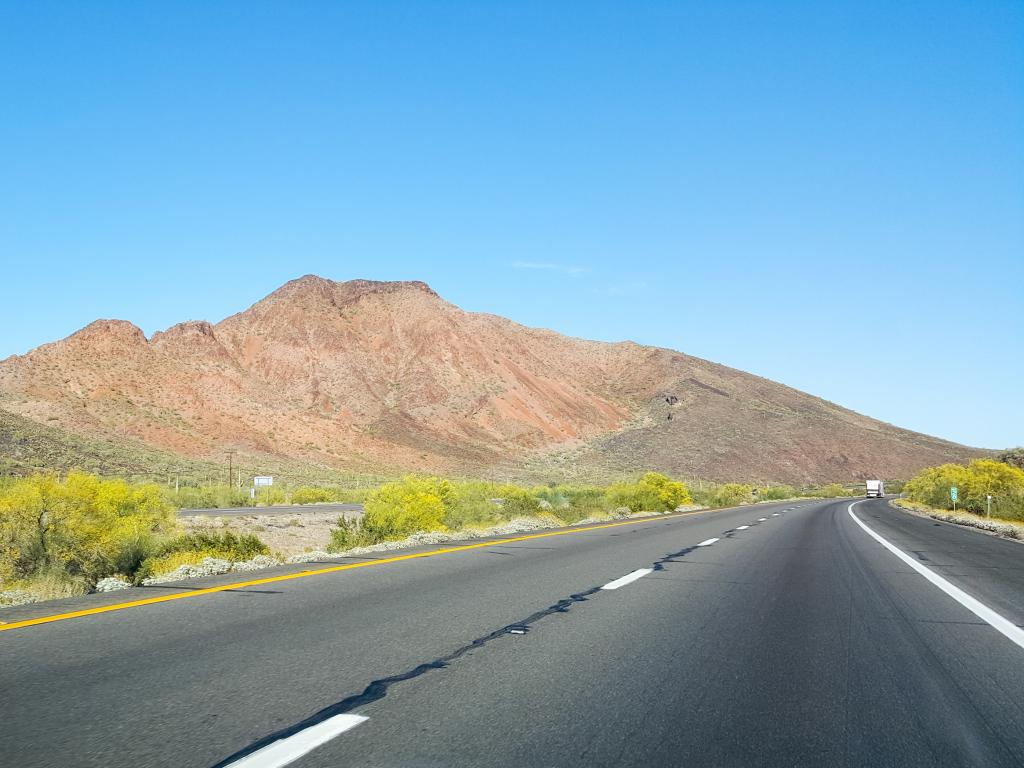 Best places to stop between Phoenix and San Diego
If you are planning on breaking your trip up into 2 or 3 days, here are a few places you might want to consider stopping for the night and checking out.
Relax in Palm Springs, California
Sitting in a car for hours and hours makes you feel cramped, and there's no better place to stretch your legs and pamper yourself than Palm Springs.
Located in the heart of the Sonoran Desert, consider booking a room at the luxurious L'Horizon Resort & Spa. A full spa, stunning pool and some seriously outstanding rooms will make you wish you were staying longer no matter how long you book in for.
While you're in Palm Springs, be sure to visit the Palm Springs Art Museum and the Air Museum, for a little culture and history.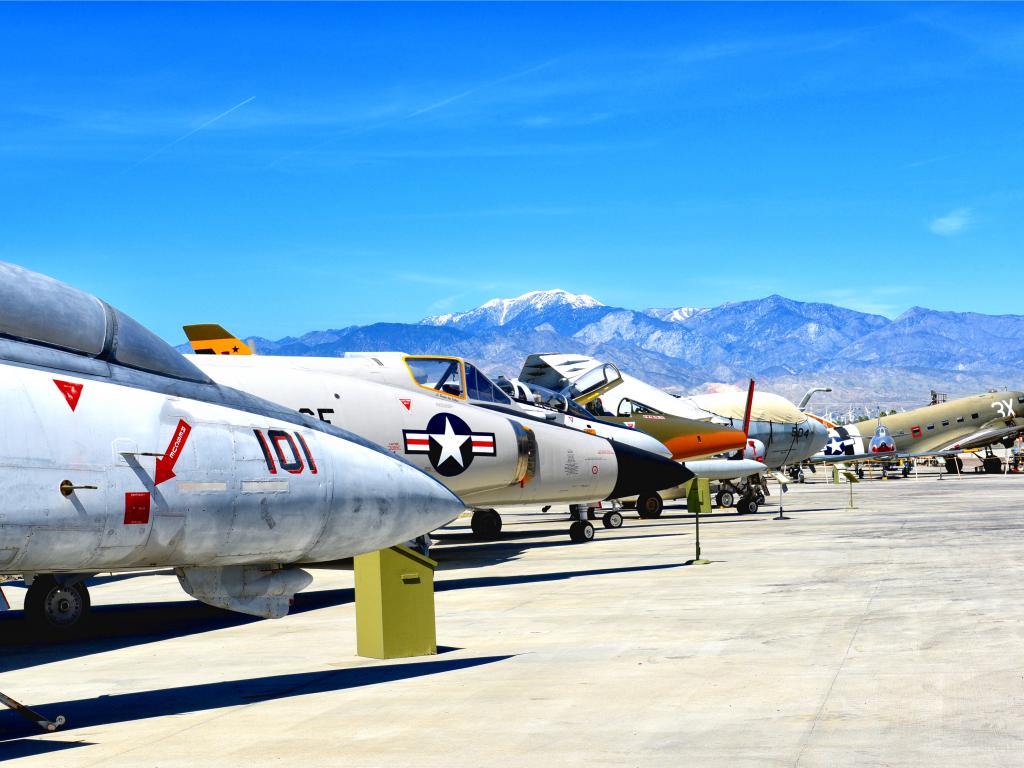 If you're more interested in exploring the outdoors, check out the Palm Springs Aerial Tramway, or the nearby Indian Canyons and San Jacinto Mountain.
If you happen to go at the right time of year, Palm Springs is located right in the Coachella Valley. Usually held in April, the Coachella Valley Music and Arts Festival is an incredible experience that you definitely won't want to miss.
Spend the Day in Temecula
Like Palm Springs, Temecula is a popular tourist and resort destination.
Visiting this city, you'll find yourself surrounded by stunning wineries and vineyards, and the chance to go on one (or two or three) of many wine tours.
Temecula Carriage Company even offers a wine tour where you'll be traveling by horse-drawn carriage. Is there anything more stylish than that?
You can stay in the Ponte Vineyard Inn surrounded by incredible vineyards. The inn itself has an on-site restaurant with outdoor seating, so you can enjoy the weather and stunning views while you eat. If you're a golfer, the inn is only a 10-minute drive away from the Temecula Creek Inn Golf Course.
While you're in the city, make sure to take some time to check out Old Town Temecula, and explore one of the many wineries in town, like the Vindemia Estate Winery, or the Peltzer Winery.
Things to see on a road trip from Phoenix to San Diego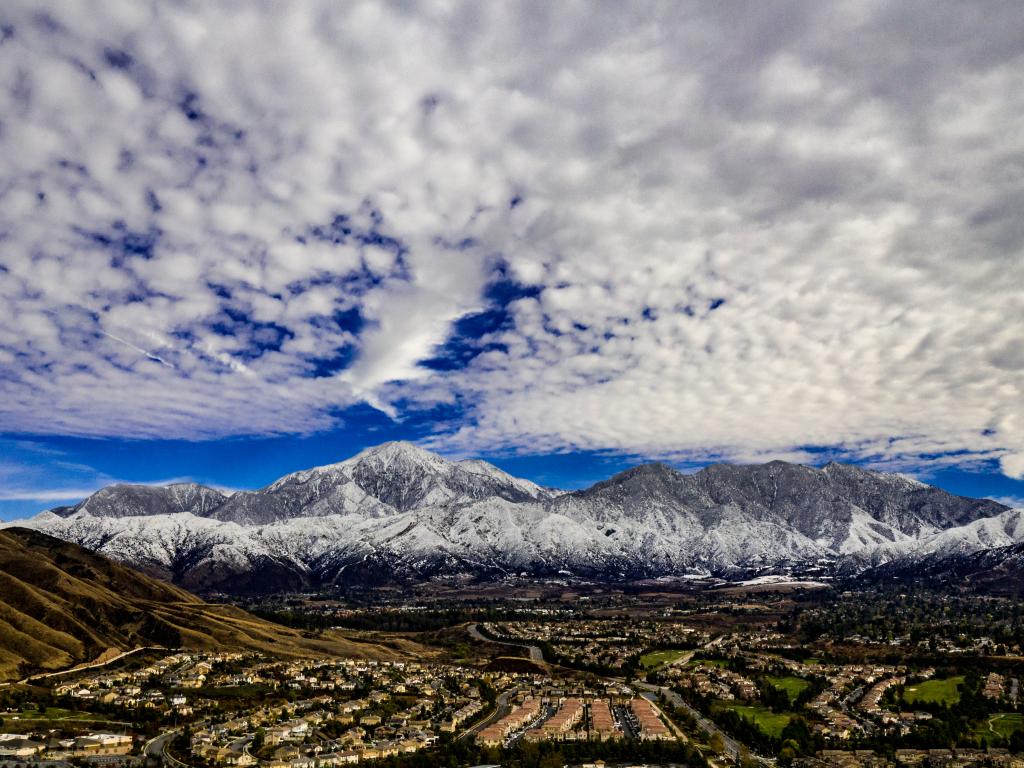 You won't be at a loss for amazing things to see on this road trip. Here's a list of a few sights you should try to check out!
White Tank Mountain Regional Park: Start your trip off with some desert landscape right off the bat. This national park covers 30,000 acres and is the largest national park in Maricopa County. Check out the stunning White Tank Mountains as you hike through the park.
Kofa National Wildlife Refuge: First established in 1939 to protect the desert bighorn sheep in the area, Kofa National Wildlife Refuge is comprised of more than 665,400 acres. Spend some time exploring the hiking trails, where you might even come across an old mine or two.
Joshua Tree National Park: If you're looking to feel like you've stepped into another world, then visit Joshua Tree National Park. The rugged landscapes, rock formations, and eponymous Joshua trees, just to name a few elements you'll find in this park, will take your breath away.
Mount San Jacinto Park: If you still haven't had enough striking mountains, spend a few hours exploring Mount San Jacinto Park. The mountain itself stands 10,834 feet above sea level, and the park has plenty of hiking trails to travel along.
Palm Springs: Relax in the palm tree-lined and swimming pool-laiden oasis in one of the hottest deserts in the world
San Gorgonio Mountain: Also known as the Old Greyback, this mountain has the tallest peak in all of Southern California
Los Angeles: Visit Los Angeles' botanical gardens, the Griffith Observatory, Venice Beach, and of course the easily recognizable Hollywood sign.
Moreno Valley: This city might be small, but the up and coming Moreno Valley still has plenty of attractions. Visit the March Field Air Museum, or pay a visit to the Perris Auto Speedway. Here you can watch the professional race, or book a session on the track for yourself.
Skydive Perris: Want to get your blood pumping? Just south of Moreno Valley, you'll find Skydive Perris where you can skydive solo, in tandem, or indoors. Beloved by adrenaline junkies, you won't forget your skydiving experience anytime soon.
Escondido: This city is only 15 miles away from the coast, where you'll get to see the gorgeous, rugged California coastline. It's also close to the San Pasqual Valley, where you'll find the San Diego Zoo Safari Park.
Mission Trails Regional Park: Before you hit San Diego, get one last good taste of nature at the Mission Trails Regional Park. Explore one of the many hiking trails, and spend a few hours hiking and boating on Lake Murray.
Best time to go on a road trip from Phoenix to San Diego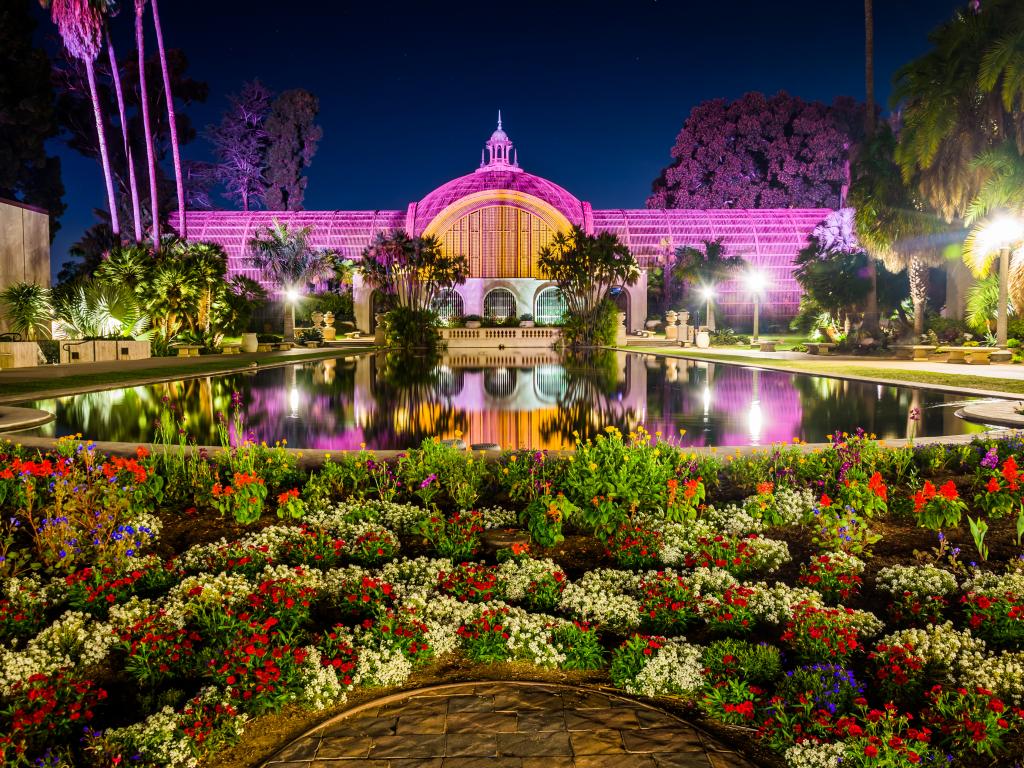 For this trek, you'll be passing through a lot of desert land, which means sweltering hot weather if you decide to go during the summer months.
If you do drive between June and August, you'll want to make sure your car's AC is fully functional before you set off, and remember to pack lots of water, especially if you plan on doing any hiking.
San Diego itself is pretty warm year-round, with temperatures generally ranging from the mid 60s to the high 70s consistently throughout the year. However, if you decide to go between May and June, you'll see a lot of overcast skies in San Diego. There's a reason San Diego locals refer to these months as May Gray and June Gloom.
As for winter, you can expect a lot of rainfall in the Southern California area. You can certainly take this trip in winter, but don't be surprised if you get wet! Instead of going in the summer or winter, it's best to take this road trip during the spring or the fall when the weather is mild and there's less tourists around.
September to November is a particularly great time to drive the road trip from Phoenix to San Diego - the weather is still great, the overcast skies of the Californian coast are long gone and the summer tourist season is over from Labor Day.
Remember once again that no matter what time of year you decide to go, remember to pack extra water for the drive out. And don't forget your camera - you'll really want it on this drive to capture some of the stunning scenery along the way.