Road Trip from Phoenix to Yellowstone National Park
Travel from the south to the north of the United States in its dynamic western landscapes on this road trip from Phoenix to Yellowstone National Park. This adventure will take you through steep canyons, imposing cliffs, expansive national forests, incredible wildlife experiences and bustling cities.
The 1,070-mile road trip from Phoenix to Yellowstone National Park will take 16 hours 30 minutes to drive. Notable stops include Salt Lake City, Provo, Page, Dixie National Forest, Craters of the Moon National Monument, Lake Powell and Granite Peak.
Looking for grandeur, history, and wonder? We've got the road trip for you - read on to find out about the best routes, amazing places to stop, awe-inspiring things to see and the best time to travel.
How far is Yellowstone National Park from Phoenix, and how long will the road trip take?
Comparison of road trip routes between Phoenix and Yellowstone National Park.

| Route | Distance | Driving Time |
| --- | --- | --- |
| The Direct Route | 1,070 miles | 18 hours 30 minutes |
| The Scenic Route | 1,330 miles | 21 hours |
If going by the Direct Route, you'll arrive at your destination in about 16 hours and 30 minutes after driving 1,070 miles, collecting memories of dynamic landscapes and the history- and culture-rich Salt Lake City.
However, if you have a little more time on your hands and want to check more states off the list, consider the Scenic Route. At 1,330 miles, this will take you about 21 hours of driving.
To make the best of this scenic drive from Phoenix to Yellowstone National Park, we recommend taking at least 4 days to make unforgettable memories exploring some of the most amazing landmarks en route.
Best road trip route from Phoenix to Yellowstone National Park
You won't miss out on much regardless of the route you take, but it's worth taking the time into consideration. The Scenic Route, if you have the time, will bring you the most natural beauty, with canyons, hot springs, forests, and mountains.
This route takes you through the striking states of Utah and Idaho, driving via immense canyons with colorful cliff walls and dramatic landscapes. Watch the landscape transform as you journey towards Idaho and through Utah, visiting ginormous salt lakes, Craters of the Moon lava flows, and the densely Caribou Targhee National Forest.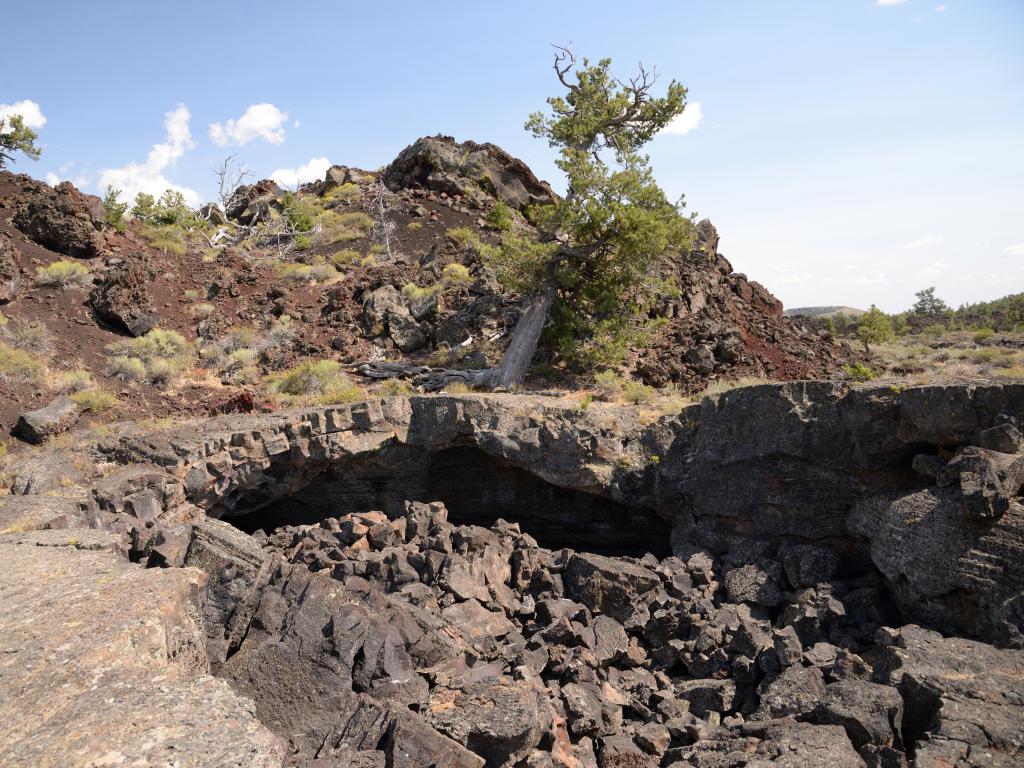 However, if you want to take about 8 hours off your driving time and incorporate a little more urban fun and history into your journey, the Direct Route is an excellent option.
You'll still see the Grand Canyon as well as unique natural phenomena like Granite Peak and the lava-formed landscape of Craters of the Moon. Plus, partway through, you'll be able to explore Salt Lake City and all it has to offer.
The Direct Route
Heading north on Interstate 17 (I-17) out of Phoenix, you'll drive through Flagstaff, heading west a bit through Williams, then taking AZ-64 North to The Grand Canyon National Park.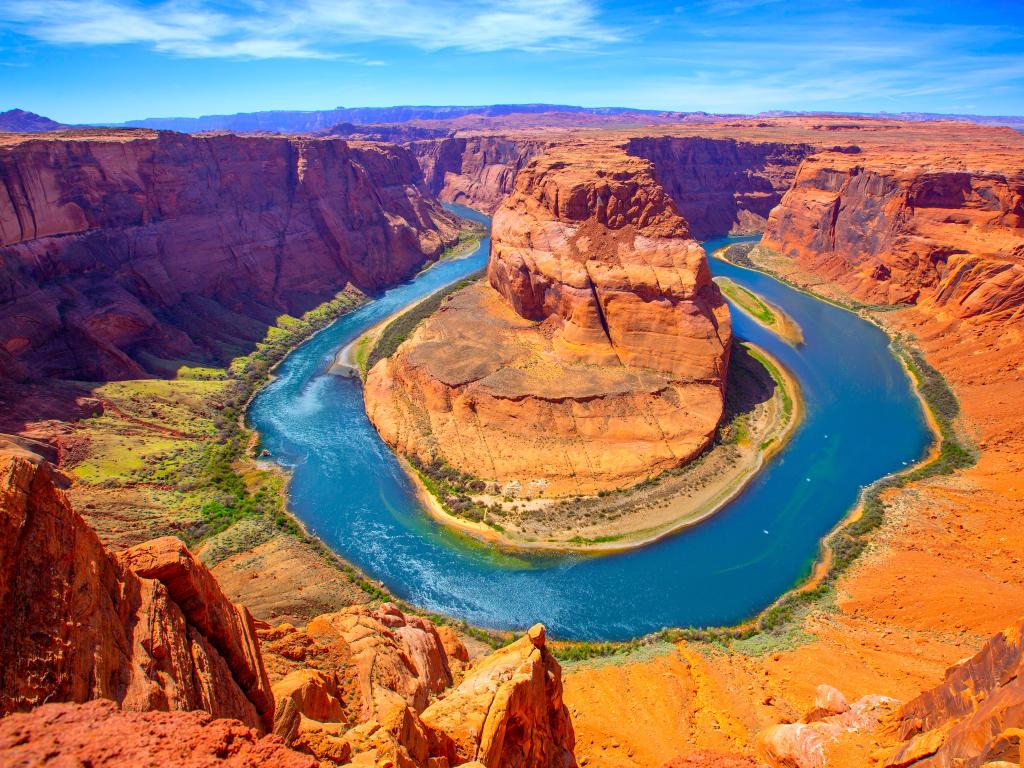 Leaving there, you'll head southeast a bit on AZ-64 to reach the interchange at Cameron to northbound US-89. After passing through Page, you'll swing west, then north, still on US-89, passing through Utah near the Dixie National Forest.
After several hours, you'll turn onto I-15 North which will lead you to your first stop: Salt Lake City. After Salt Lake City, it's a short 4 hours or so on I-15 North all the way to Yellowstone, coming in from the Northwest.
The Scenic Route
Leaving Phoenix on I-17, you'll head north towards Flagstaff. Switching to US-89 north shortly thereafter, you'll head northwest through deserts until you reach Moab, taking various interstates along the way.
After Moab, the landscape begins to change as you take I-70 northwest into Colorado towards Denver.
Denver sets you due north on I-25, then northwest on I-80 northwest past Medicine Bow-Routt National Forest and through Wyoming to Yellowstone National Park. Enter the national park from the south and you will have reached your destination.
Best places to stop between Phoenix and Yellowstone National Park
Enjoy the brilliance of humanity's efforts and the stunning scenery of the West, wherever you choose to stay - we've found two great spots to take a stop along the way and rest your head.
Take part in history in Salt Lake City
If the Direct Route is your route of choice, we recommend taking an overnight stop at Little America Hotel in Salt Lake City. Conveniently located about 5 hours from your final destination, Salt Lake City has much to offer, so schedule in time to explore.
Alternatively, swing by the Great Salt Lake Marina, home of the remnant of the massive ancient Lake Bonneville - the largest lake in the Western Hemisphere. You can kayak or paddle board out to see the most spectacular sunsets.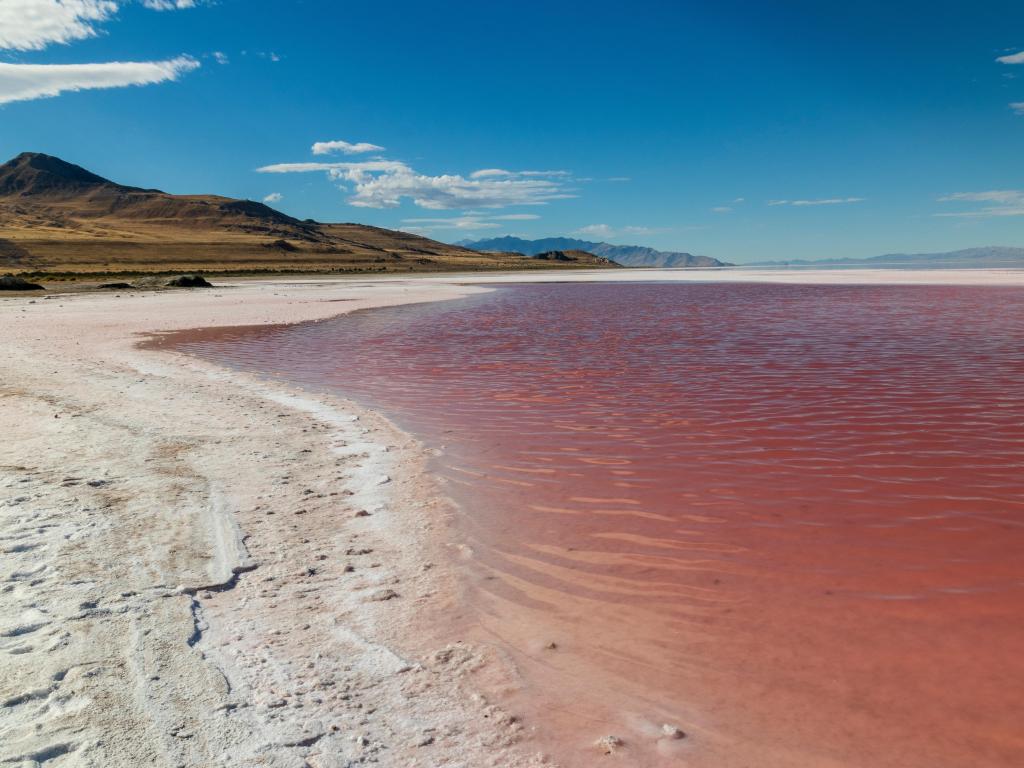 Meander around the Red Butte Garden, one the largest botanical gardens in the Intermountain West. Wander into Historic Temple Square, an architectural wonder that houses the world-famous Mormon Tabernacle Choir. You'll also be able to learn about this religion and its history.
At the Little America Hotel, you're right in the middle of all of this entertainment and sightseeing. Just a stone's throw from Washington Square and close to the Olympic Park and a short walk to Temple Square, it's the clear winner when considering lodging.
The hotel itself offers wonderful opportunities for restoration, boasting an outdoor pool with city views for summer and an indoor pool for winter, as well as a hot tub and sauna.
Enjoy their award-winning Sunday Brunch at the on-site restaurant and get some retail therapy in the on-site boutique shops before hitting the road again.
Be charmed by the great outdoors in Denver
The Scenic Route takes you through Denver about 10 hours and 30 minutes before reaching your destination. A hub of outdoor entertainment, this city is known for its art and culture scene, proximity to the Rocky Mountains, and Old Western charm.
A few highlights to visit that we recommend starting with Rocky Mountains National Park. Located less than two hours from the city, the Rocky Mountain National Park offers endless hikes through the stunning natural scenery.
Next, head over to the foothills of the Rocky Mountains, where you'll find the Red Rocks Amphitheater - watch live performances nestled among the striking red rocks.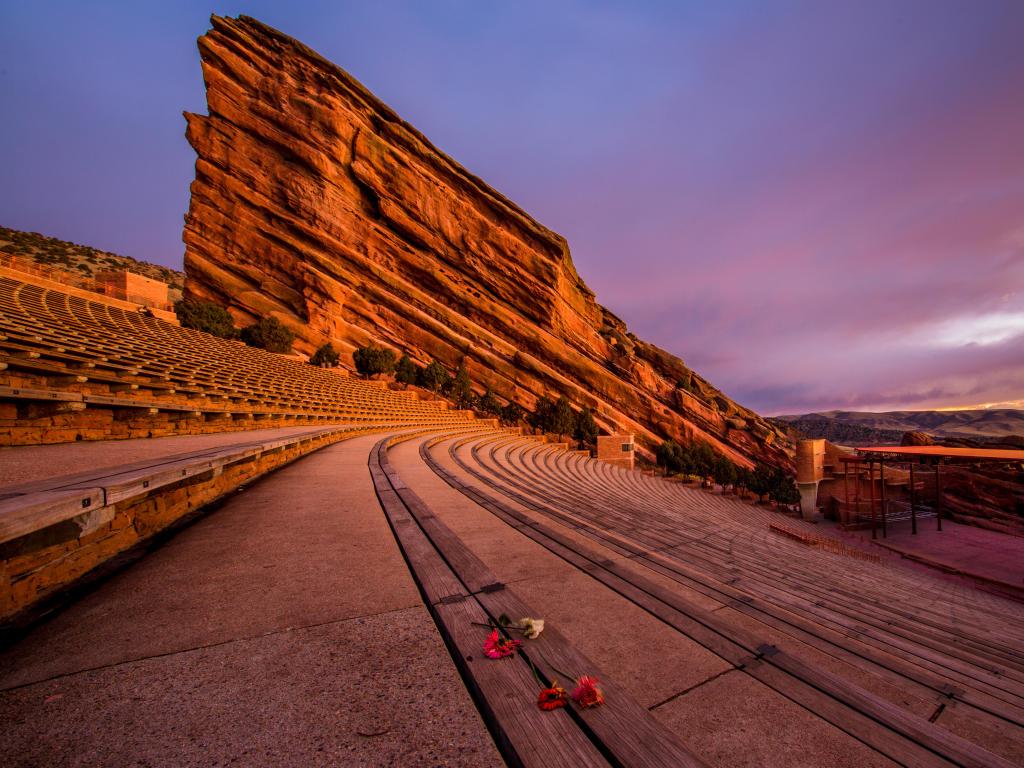 Peruse the Denver Art Museum's impressive collection of indigenous works. Walk through history by strolling Larimer Square, the city's oldest block with landmark buildings from the 19th century.
When looking for lodging, look no further than The Brown Palace Hotel. Its location is perfectly situated with spectacular city views right downtown. You can walk to Larimer Square, drive about a half hour to the Red Rocks Amphitheater, and the Rocky Mountain National Park is within easy reach.
But you don't have to go far for luxury - in the hotel itself, you'll have at your disposal three on-site restaurants and high-end spa facilities. It's the perfect stop for unwinding and recovering from long hikes and sightseeing.
Where to stay when you reach Yellowstone National Park
Once you arrive at Yellowstone, be sure to book your stay in advance at the Kelly Inn West Yellowstone as this hotel is the perfect place to base yourself in during your adventures in the awe-inspiring Yellowstone National Park.
A three-minute walk from the Grizzly and Wolves Discovery Center, and a short drive from the entrance to Yellowstone Park, this property is perfectly situated to explore this area of outstanding natural beauty.
The hotel offers guests spacious and cozy rooms, a heated indoor pool, a hot tub and jacuzzi and spa facilities to help you recover from the long road trip and sightseeing.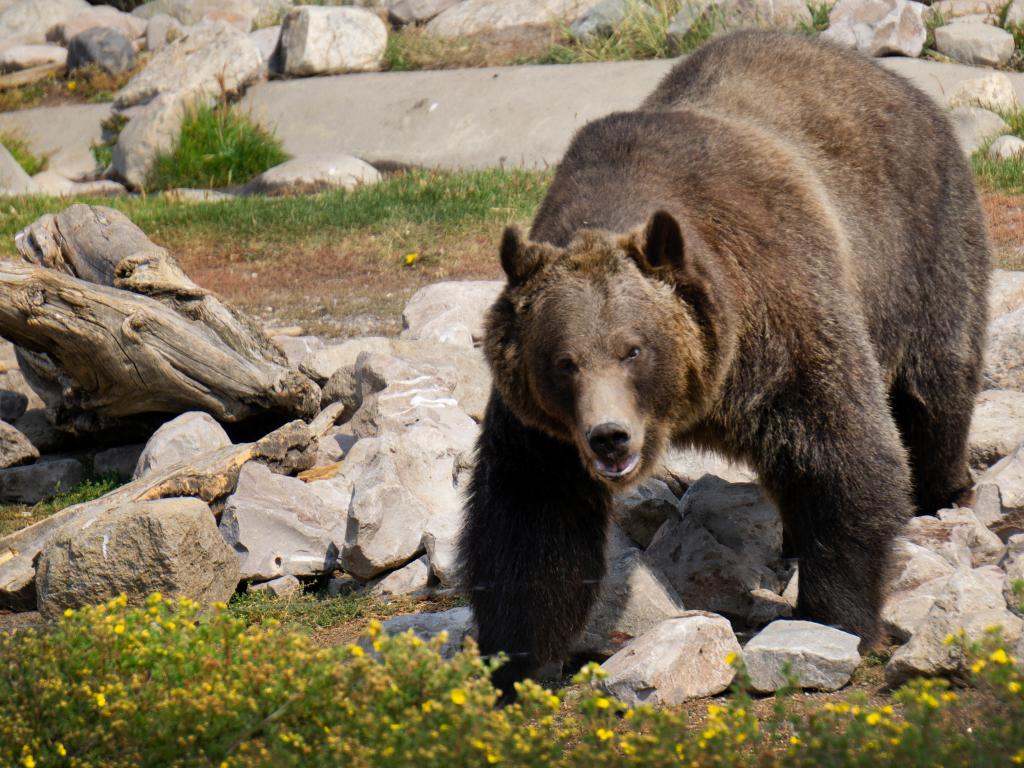 Things to see on a road trip from Phoenix to Yellowstone National Park
There's so much to see when traveling from Phoenix to Yellowstone, and no matter which route you take, you'll be adding markers to your map of places you've been that will amaze and stay with you for years to come.
The Direct Route
Marble Canyon - Experience the spectacular beauty of Marble Canyon with its colorful rocks and cliff walls. This is a very different canyon experience from the Grand Canyon and well worth a visit!
Page - A gateway to Lake Powell, Glen Canyon National Recreation Area, and Vermilion Cliffs National Monument, Page is growing in popularity amongst tourists, offering a mild year-round climate perfect for exploring the great outdoors.
Lake Powell - A huge man-made reservoir, Lake Powell is a paradise for water adventurers and hikers - overall, it's an incredibly beautiful place to spend an afternoon.
Dixie National Forest - Stretching across almost 2 million acres, this immense national forest boasts impressive red sandstone formations, huge mountain-encompassed lakes, and densely forested areas with fantastic hikes and walks to suit all abilities.
Granite Peak - Hike the rugged granite spires of this hidden gem. With an elevation of 9580 ft, this is a tough but rewarding hike, promising exceptional views from the top.
Provo - A city known for an abundance of nature and natural beauty, this is also the home of the prestigious Brigham Young University. BYU boasts an impressive collection of dinosaur fossils on display.
Salt Lake City - Explore the beautiful surroundings of the religious center for Mormonism, try your hand at sports activities in the Winter Olympic Park, and visit the astounding and expansive salt lakes that give the city its name.
Craters of the Moon National Monument & Preserve - Discover the otherworldly landscape of Craters of the Moon, a vast ocean of lava flows and an area of great geological interest.
Caribou-Targhee National Forest - Hike through this huge national forest to explore rugged mountain peaks, lush valleys teeming with life, and serene rivers. Wilderness and adventure await you.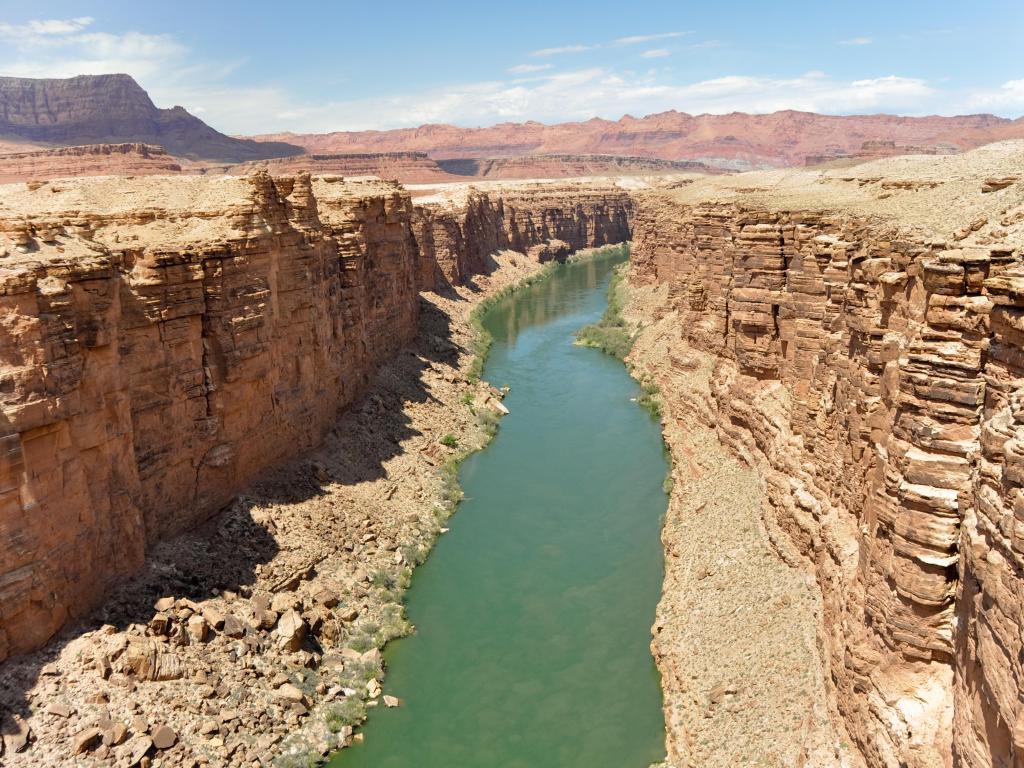 The Scenic Route
Mexican Hat - Home to many popular attractions, Mexican Hat is most well-known for the unusual sombrero-shaped rock formation that gives the town its name.
Canyonlands National Park - Explore the vast wilderness of this unique national park, filled with countless canyons and buttes carved by the Colorado River. This is a dramatic sky destination, with notable areas including the huge panoramic mesa Island in the Sky, the towering rocky peaks of the Needles, and the Native American rock paintings in Horseshoe Canyon.
Moab - Moab is seen as a gateway or base from which to explore Canyonlands and Arches National Parks. Dinosaur fans should check out the incredible collections on display at the Museum of Moab.
Arches National Park - Boasting over 2000 natural stone arches, towering peaks and pinnacles, and precariously balanced rocks. Spend time hiking and adventuring your way through this picturesque national park which offers breathtaking scenery. You might need to make a reservation for a timed-entry permit while visiting Arches National Park. Please check the national park's website for up-to-date information.
Grand Junction - The hub of Colorado's wine country, take time for the many wineries and wine bars. West of the city is the famous Colorado National Monument, an impressive park filled with red sandstone monoliths and canyons.
Glenwood Springs - Rest your weary legs in the waters of Glenwood Springs, the world's largest mineral hot springs. Nestled in the mountains, the scenery of snow-capped mountains and national forests will take your breath away.
Hanging Lake - Located in Glenwood Canyon, hike the Hanging Lake Trail to take you up to pristine turquoise waters. Fed by waterfalls, this lake is sure to take your breath away.
White River National Forest - Take a slight detour to the world-renowned White River National River. Home to Maroon Bells and Hanging Lake, there is plenty to explore here.
Vail - Known as a major Ski resort, Vail has a lot to offer once the snow has melted: golfing, hiking, and festivals like Oktoberfest, plus a summer concert series.
Idaho Springs - Enjoy seasonal activities here (rafting in the summer and skiing in the winter), gorgeous scenery, and soak up the mountain town feel in the cute downtown area.
Denver - Explore the beautiful and exciting city of Denver, set against the dramatic backdrop of the Rocky Mountains, Denver is a historic and cultural hub of activity.
Fort Collins - A short distance away from Denver, the Rocky Mountain national park is an area of outstanding natural beauty. Huge mountains, alpine lakes, dense forests, and rare wildlife in abundance await you here.
Bridger-Teton National Forest - Stunningly beautiful vistas of wild forest, scenic rivers and immense rock formations can all be found in Bridger-Teton National Forest. This is the third largest national forest outside of the US and is a completely different eco-system to what you will experience in Yellowstone.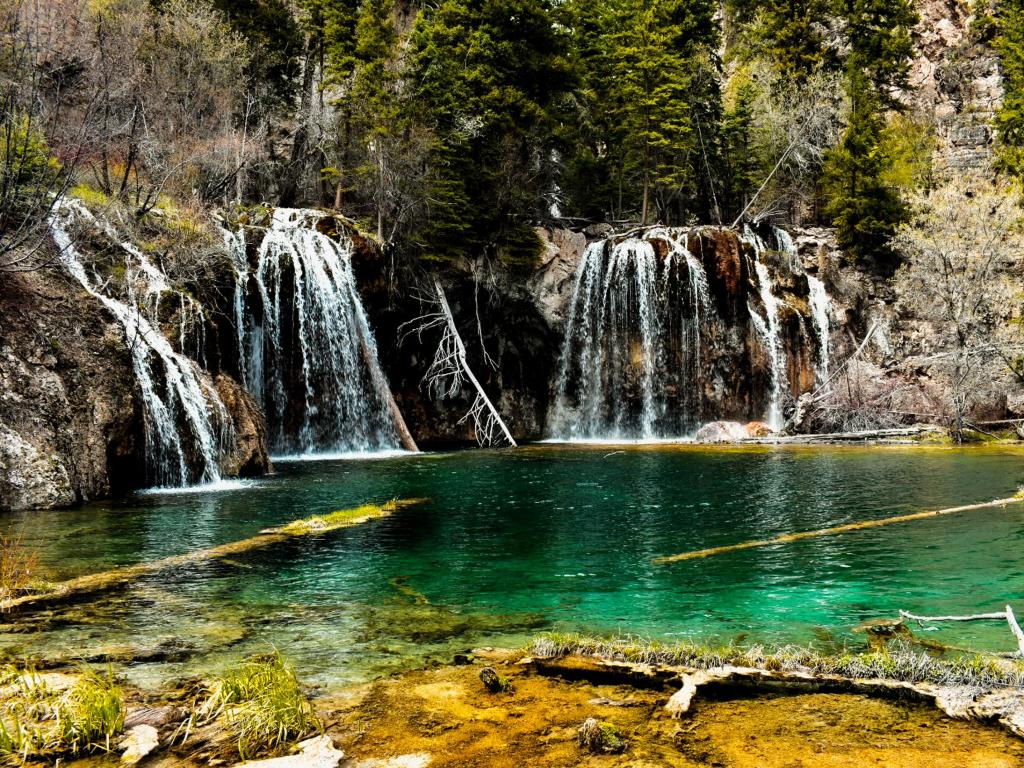 Both Routes
Coconino National Forest - Visit one of the most diverse national forests in the county, with drastically changing landscapes waiting around every corner. Hike up mountains and down into canyons, fish in small lakes, and wade through streams and creeks in this dramatic forest set against the famous red rocks of Sedona.
Grand Canyon National Park - Home to the immense Grand Canyon, a geological icon of America, the Grand Canyon National Park offers supreme viewing points of the geological wonder. Layered bands of striking red rock reveal millions of years of history. Viewpoints include Mather Point, Yavapai Observation Station, and Lipan Point.
Best time to go on a road trip from Phoenix to Yellowstone National Park
This road trip can be done year-round, offering incredible natural views and experiences no matter the weather - however, plan ahead as some park roads may be closed due to extreme weather.
If crowds are a concern for you, too, it might be in your best interest to avoid summer, although it's easy to see why that's the prime time to visit - with temperatures at Yellowstone ranging from 70 to 80 degrees Fahrenheit and temperate conditions, it's a true vacation destination.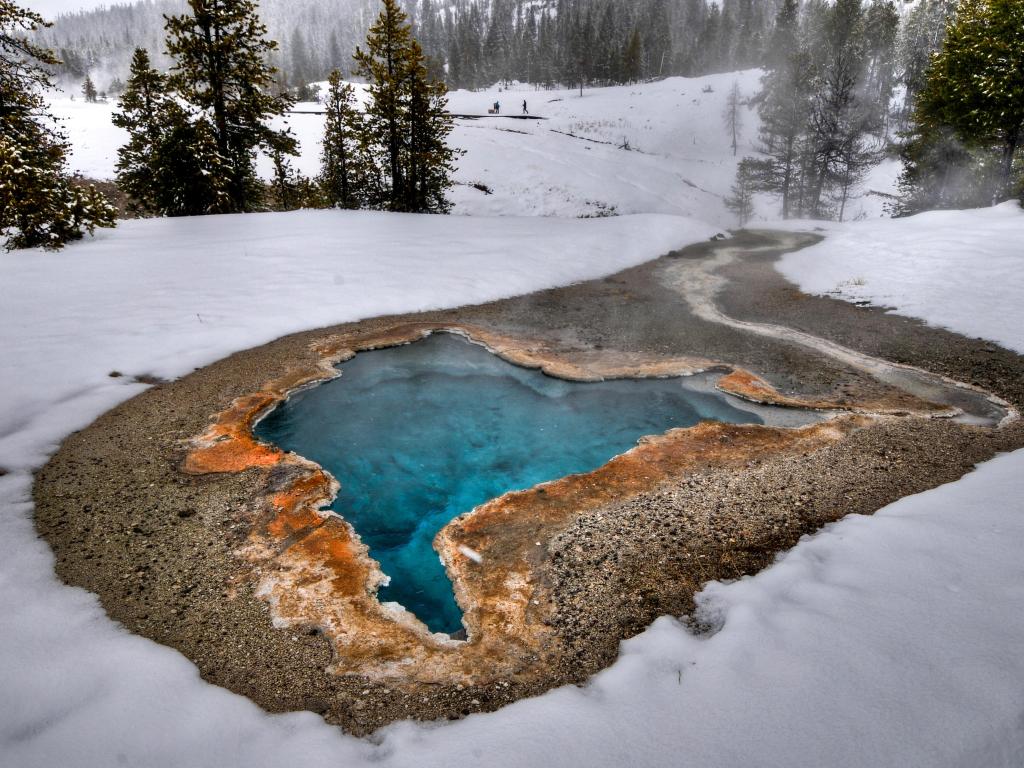 There's quite a bit of snowfall in winter, which results in closed roads, but if you're prepared and willing to do some over-snow travel, you'll get a completely unique experience and better circumstances for seeing wildlife. Plus, the hot springs will be an especially memorable experience in winter!
Spring and Fall are more unpredictable, with the weather and temperatures varying day to day, but between the two, you'll see glorious colors in the Fall. Be prepared to dress in layers for anything from 20 degrees to 65 degrees Fahrenheit.
Yellowstone National Park also offers a fun-filled calendar of events, from book signings to ranger-guided tours - it's well worth checking their agenda when scheduling your trip.