Road trip from Portland to Banff
Dream of a road trip from Portland, Oregon to Banff and drift off into a world of towering mountains, peaceful lakes, steaming hot springs and misty, magical forests. Now, let this dream become your reality as you set off into the Canadian Rockies on this journey for all seasons.
The 930-mile road trip from Portland to Banff takes 16 hours and 40 minutes to drive. On the way, you can see Olympia, Tacoma, Seattle, Sicamous Beach, Lake Louise, Yakama Nation, Spokane, Bonners Ferry and Kootenay National Park.
Be prepared for plenty of thrills, relaxation, and beautiful memories on this Pacific Northwestern road trip from Portland to Banff. Read on below to learn more about our recommended routes, best places to stay, the best things to do, and our favorite seasons to travel.
How far is Banff from Portland, and how long will the road trip take?
Comparison of road trip routes between Portland and Banff

| Route | Distance | Driving Time |
| --- | --- | --- |
| The Spokane Route | 755 miles | 13 hours 5 minutes |
| The Vancouver Route | 930 miles | 16 hours 40 minutes |
There are two fantastic routes to choose from when it comes to a road trip from Portland to Banff. Each route is full of natural wonder, beautiful wildlife and charming towns just waiting to be discovered.
The Vancouver Route covers a distance of 930 miles and you'll spend approximately 16 hours and 40 minutes on the road, without stops. On the other hand, the alternative Spokane Route is quicker, taking about 13 hours and 5 minutes to cover 755 miles.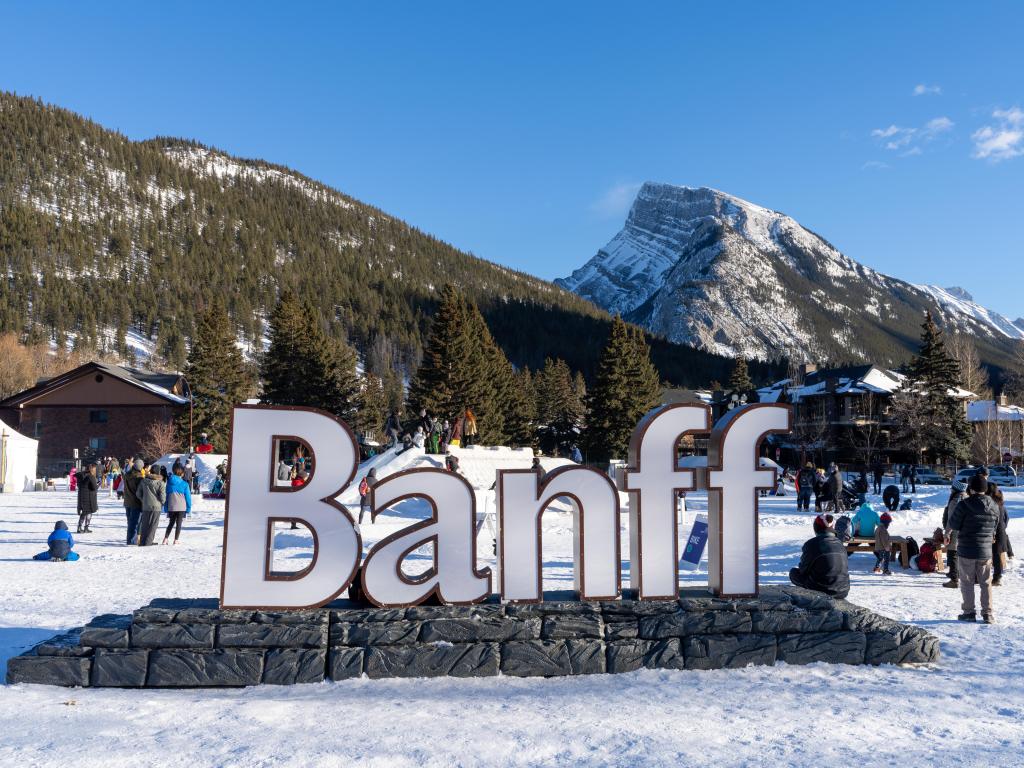 Although both routes can technically be completed in a day or two, given the captivating locations and views along the way, we suggest setting aside 4-5 days to get the most out of your journey.
Best road trip route from Portland to Banff
While both the Vancouver and Spokane Routes offer a plethora of natural attractions, the essence and panoramas they present are vividly different, urging travelers to choose based on their personal affinities.
The longer Vancouver Route transports you from Portland through to Banff, weaving along the Pacific Coast up to Vancouver. The journey hugs the Columbia River and takes you past the awe-inspiring Kaniksu National Forest.
As you cruise along, you'll pass the charming towns of DuPont and Custer in Washington. And for those winter sports enthusiasts, Revelstoke and Golden have plenty of piste to keep all levels of skier happy.
A highlight of this route is its ascent into the Canadian Rocky Mountains. The sheer majesty of Kootenay National Park, with its turquoise lakes and towering peaks, is like nowhere on earth.
If you're seeking further adventure, you can take a detour to the North Cascades National Park, adding another layer of natural wonder to the experience.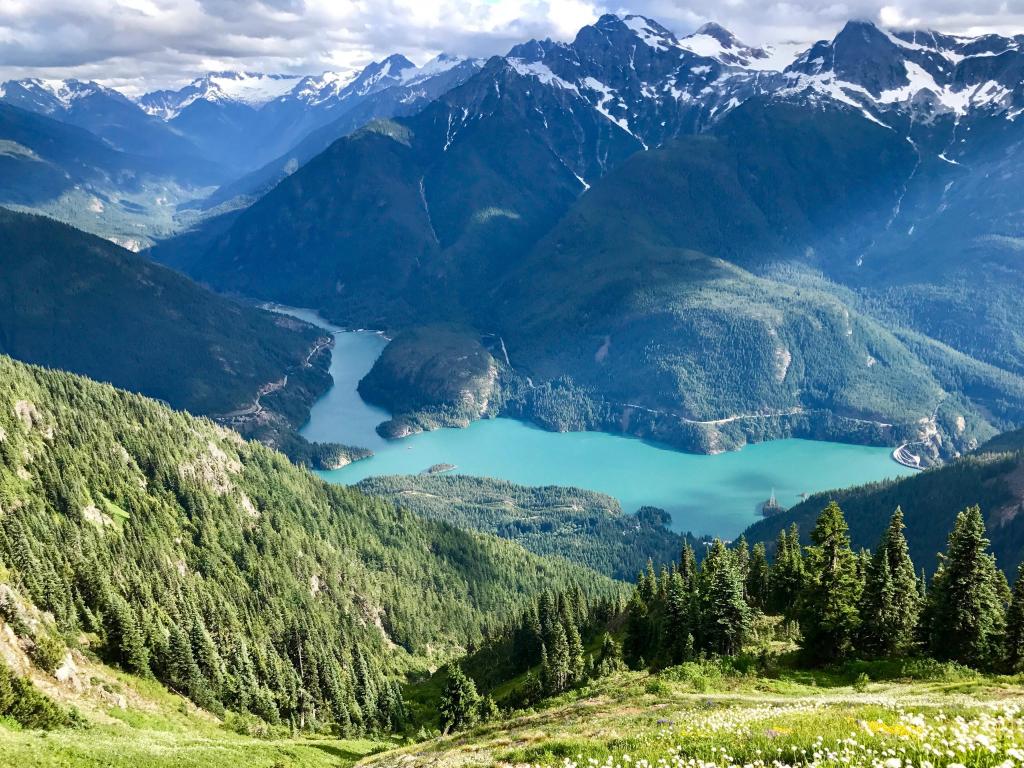 The alternative Spokane Route, although shorter, is no less enchanting. As you set forth from Portland, the road alongside the Columbia River is dotted with scenic treasures, including the Ebike Multnomah Falls and the serene Heritage Landing.
This journey showcases old-growth forests and offers tranquility in protected havens such as the Columbia and Turnball Wildlife Refuges.
After exploring the lush forests, you'll come to serene lake views in Coeur d'Alene and Sandpoint. Then, as you cross into Canada, the breathtaking Canadian Rockies stand in front of you, with highlights like the hot springs of Fairmont and Radium.
Although this route is missing the coastal vibe, it more than compensates for this with its forested landscapes and majestic mountains.
How to drive from Portland to Banff
The map above shows our suggestions for the best road trip routes between Portland and Banff. Keep reading for detailed descriptions of both routes, where to stay on either, and the best things to do on the way.
The Vancouver Route
Starting in the beautiful city of Portland, head north on I-5. As you travel, you'll soon arrive in Olympia. Continuing further north on I-5, you'll pass through Tacoma, where you can see the Museum of Glass.
Continuing on I-5, you'll get to historic Seattle, known for its arts and culture. Here, a visit to the Seattle Art Museum offers an eclectic mix of artworks to intrigue any traveler.
After exploring the city, push further north to Bellingham, and make a stop at the historic Lincoln Theatre.
The next part of your adventure takes you across the international boundary into Canada. As you arrive in Vancouver, take a moment to explore the Fort Langley National Historic Site, which paints a picture of early colonial life in British Columbia.
From Vancouver, switch gears and journey northeastward to Kelowna. As this leg of the trip takes you through British Columbia's beloved wine region, make sure you pause to stop at the renowned Mission Hill Winery.
Traveling further on Highway 97, you'll arrive in Salmon Arm, famous for its iconic Salmon Arm Wharf. From here, continue on Highway 1 where you'll see the thunderous beauty of Crazy Creek Waterfalls.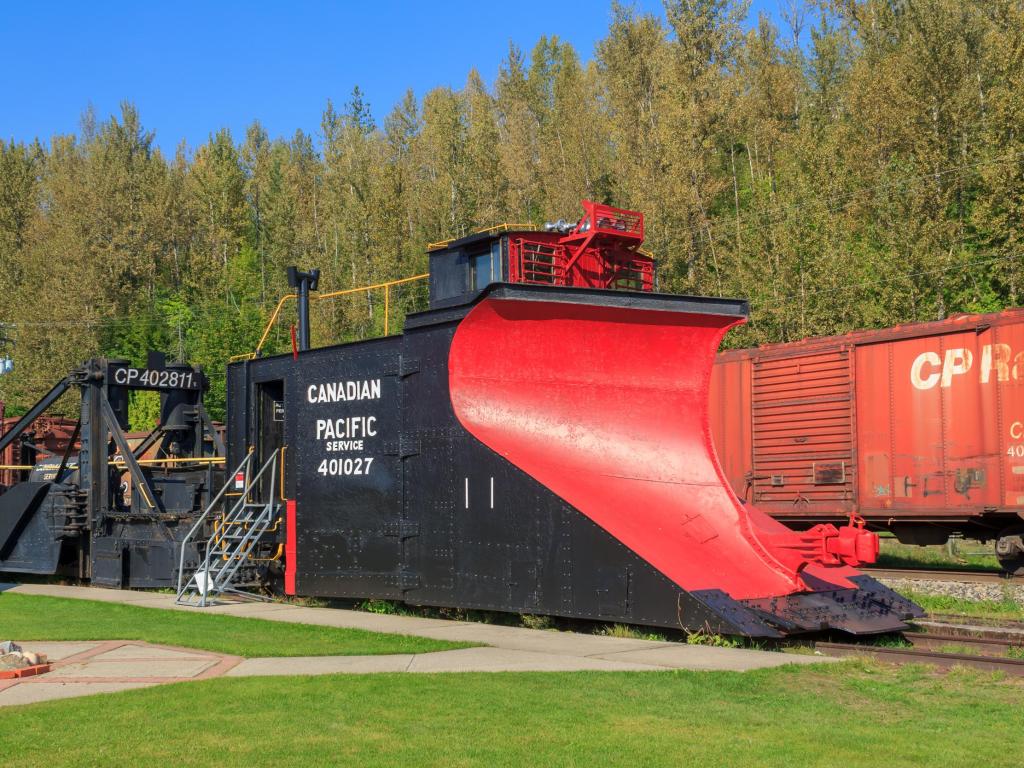 Pushing on to Revelstoke, you can visit the Revelstoke Railway Museum. From here, travel past the Golden Sky Bridge in Golden and continue your journey to the beautiful town of Banff.
The Spokane Route
Embarking from the popular craft beer and museum capital of Portland, head north-eastward on I-84. Soon, you'll reach Oneonta Gorge, a lush canyon that's popular with photographers.
As the journey continues, take I-82 north towards Yakama, where you can see the Yakama Nation Cultural Heritage Center.
Proceeding further north, turn onto Interstate I-90 east towards Spokane. Along this stretch, consider a detour to the Ginko Petrified Forest State Park, before arriving at Spokane, famous for its mesmerizing Spokane Falls.
Continuing on I-90, you'll cross the border into Idaho, with Coeur d'Alene as your next waypoint. Here, you can visit Timberline Adventures, an adventure park worth a visit.
A short drive further on US-95 brings you to the lively town of Sandpoint, home to the Cedar Street Bridge Public Market and the picturesque Sandpoint City Beach Park.
Push further north to Bonners Ferry, a charming town offering a rustic Pacific Northwest vibe.
Soon, you'll enter Canada via British Columbia Highway 95, and encounter the historical Fort Steele Heritage Town. Further along the highway, the fun-packed Funtasia and the dramatically beautiful Sinclair Canyon await.
Continue on a little further and you'll come to the Fairmont Hot Springs. Venturing deeper into the heart of the Canadian Rockies via Highway 93, you'll make it to Kootenay National Park. The majestic Rockies unfold around you as you drive to your destination of Banff.
Best places to stop between Portland and Banff
With so much to see and do, you'll want to make a few stops on your way. Below are a few places we recommend stopping in for the night so you can make the most out of this world-famous region and all its highlights.
Enjoy "the greenest city in the world", Vancouver
Vancouver is the ideal place to take a pause on your journey, 320 miles into the the first of our routes. As you approach, the silhouette of coastal mountains and the famous waterfront awaits.
Vancouver has a mix of the urban and the natural and is often hailed as one of the most beautiful cities globally. Miles of waterfront paths line the shoreline, giving you plenty of hiking opportunities right in the city.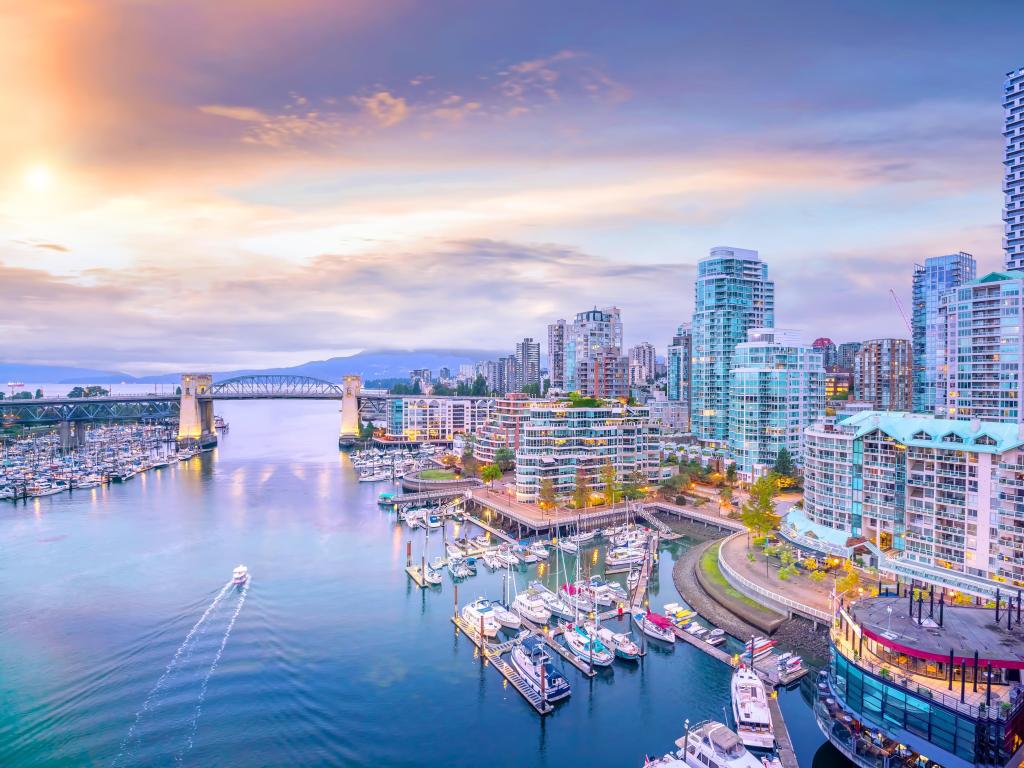 Vancouver was awarded "The Greenest City in the World" in 2021 because of its commitment to environmental preservation. With this in mind, a visit to Science World - an iconic geodesic dome where science comes to life with interactive displays and fascinating exhibits - is a real must.
If you love nature, visit Queen Elizabeth Park and the Bloedel Conservatory to see exotic plants and birds, along with superb views of the surrounding mountains.
To elevate your Vancouver experience, we recommend an overnight stay at the luxurious Loden Vancouver. Positioned in the city's heart, this boutique hotel stands out with its on-site spa, award-winning restaurant, and high-end amenities like its state-of-the-art fitness center and room service.
As a Michelin-recommended hotel, it promises an experience like no other. The offer of free loaner bikes provides an eco-friendly way to explore the city, and with its central location, the views are truly unparalleled.
For those keen on exploring the nearby attractions, the Seawall Waterwalk is a mere 5-minute stroll away, offering picturesque oceanfront strolls. If you're interested in maritime history, the Naval Museum at HMCS Discovery is just a 15-minute drive from the hotel.
Get outdoors in the "Lilac City", Spokane
At around 350 miles along its namesake route, the city of Spokane emerges as the perfect spot for a fun pit-stop, with its blend of city and country charm.
Spokane combines the rustic beauty of the Pacific Northwest with urban sophistication. Its many parks are a testament to its dedication to outdoor recreation. But that's just the tip of the iceberg.
Foodies will love the culinary delights offered by award-nominated chefs at eateries such as Sante or The Wandering Table. If you love music, you can soak in the melodies at venues like The Bartlett or the iconic Martin Woldson Theater at The Fox.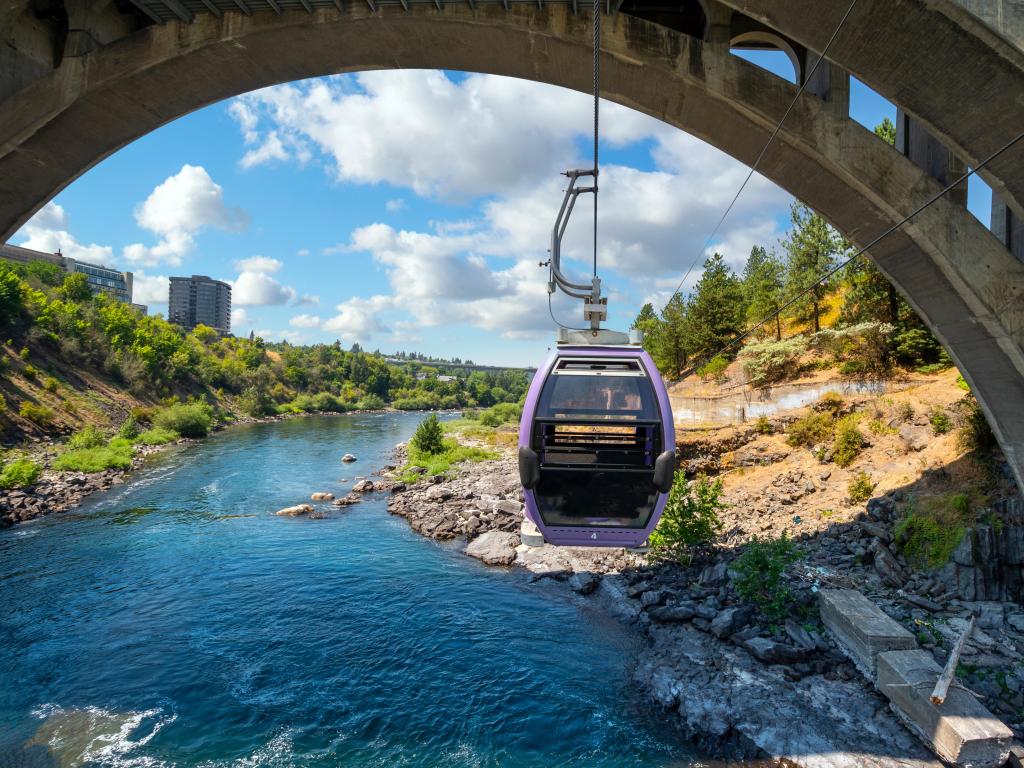 A signature experience is a ride on the SkyRide, one of the world's best gondolas, offering breathtaking views of the Spokane Falls right from the heart of the city.
A visit to Spokane Falls is an absolute must, with its powerful waterfalls. For wine lovers, a trip to Barrister Winery will allow you to sample the region's finest vintages.
For a truly Spokane experience, we recommend a stay at the luxurious Montvale Hotel. As Spokane's oldest historic boutique hotel, it stands as a testament to the city's rich heritage.
Located in the pulsating arts and entertainment district, its rooms offer a mix of style, warmth, and old-world charm. An authentic interior, meticulously preserved over the years, will connect you to Spokane's history.
Make the most of the hotel's room service, three restaurants and popular on-site bar. And if you're keen to get out and explore the local area, the Numerica Skyride is just a 10-minute walk away. Similarly, Huntington Park, a verdant escape in the city, is a mere 11-minute stroll from the hotel.
Where to stay when you reach Banff
Banff, renowned for its breathtaking natural splendor, proudly stands as Canada's first National Park and the world's third national park refuge. It's a place where the majestic Rocky Mountains and serene lakes come together in one destination.
For those eager to grasp the scale of Banff's beauty, the Banff Gondola offers panoramic views, whisking you to places where the town and its surroundings are visible.
Another must visit is the Cave and Basin National Historic Site. This destination displays the town's rich past, shedding light on its geothermal wonders.
Once you reach your destination, we recommend staying at Peaks Hotel and Suites, a beacon of comfort and luxury. The hotel's strategic location right in the heart of downtown Banff ensures you're never far from the action. Yet, despite its central location, it offers a serene escape where the contemporary meets the classic.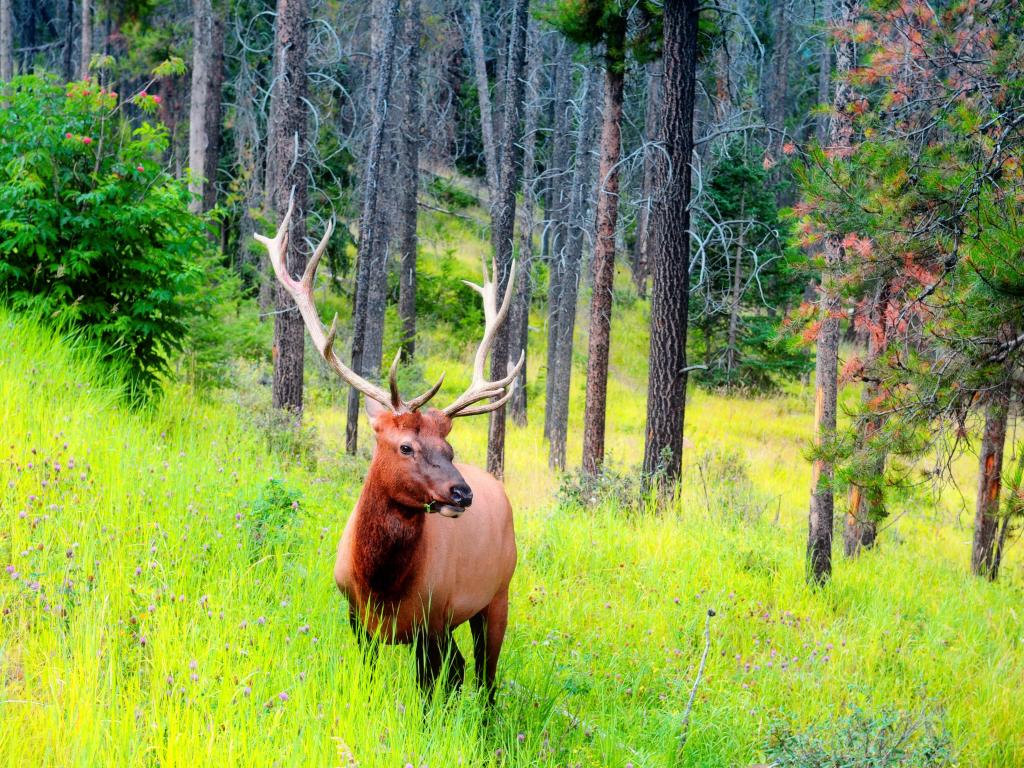 From the hotel's windows, spectacular mountain vistas greet you every morning, setting the tone for a day of exploration and adventure. The rooms, with their rustic-chic design, provide a snug and stylish haven.
Things to see on a road trip from Portland to Banff
Be prepared to plan a lot of activities, as both routes are full of incredible highlights. To make your planning easier, we've included our favorite destinations and experiences below.
Vancouver Route
Veteran's Memorial Museum - A tribute to military service, this museum showcases artifacts and memorabilia from various conflicts, honoring those who've served.
Downtown Historic District, Olympia - A picturesque part of Olympia, this district boasts beautifully preserved architecture and offers a glimpse into the city's rich past.
Museum of Glass, Tacoma - An iconic museum dedicated to the art of glassmaking, showcasing intricate glass artworks and live glass blowing demonstrations.
Seattle Art Museum - A premier cultural institution, housing a diverse collection of art ranging from indigenous pieces to contemporary exhibits.
Lincoln Theatre - A historic venue known for its striking architecture, offering a mix of live performances, films, and cultural events.
Fort Langley National Historic Site - A restored 19th-century fur trade post, where visitors can experience life as it was during the fur trade era.
Mission Hill Winery - A renowned winery set amidst the rolling hills, offering exquisite wines and breathtaking views of the Okanagan Valley.
Knox Mountain Park - A natural haven offering panoramic views of Kelowna and Okanagan Lake, perfect for hiking and birdwatching.
Kangaroo Creek Farm - A unique farm where visitors can interact with kangaroos, wallabies, and other exotic animals in a welcoming environment.
Salmon Arm Wharf - The longest curved inland wharf in North America, offering picturesque views of Shuswap Lake.
Sicamous Beach - A popular sandy spot on the shores of Mara Lake, perfect for sunbathing, swimming, and picnics.
Crazy Creek Waterfalls - A striking waterfall nestled amidst the mountains, offering observation decks for a closer look.
Revelstoke Railway Museum - Celebrating the history of railroads, this museum offers hands-on exhibits and vintage locomotives.
Golden Sky Bridge - Canada's highest suspension bridges, offering breathtaking views of the surrounding landscapes and waterfalls.
Lake Louise - A turquoise glacial lake surrounded by towering peaks, offering a picturesque setting for both relaxation and outdoor activities.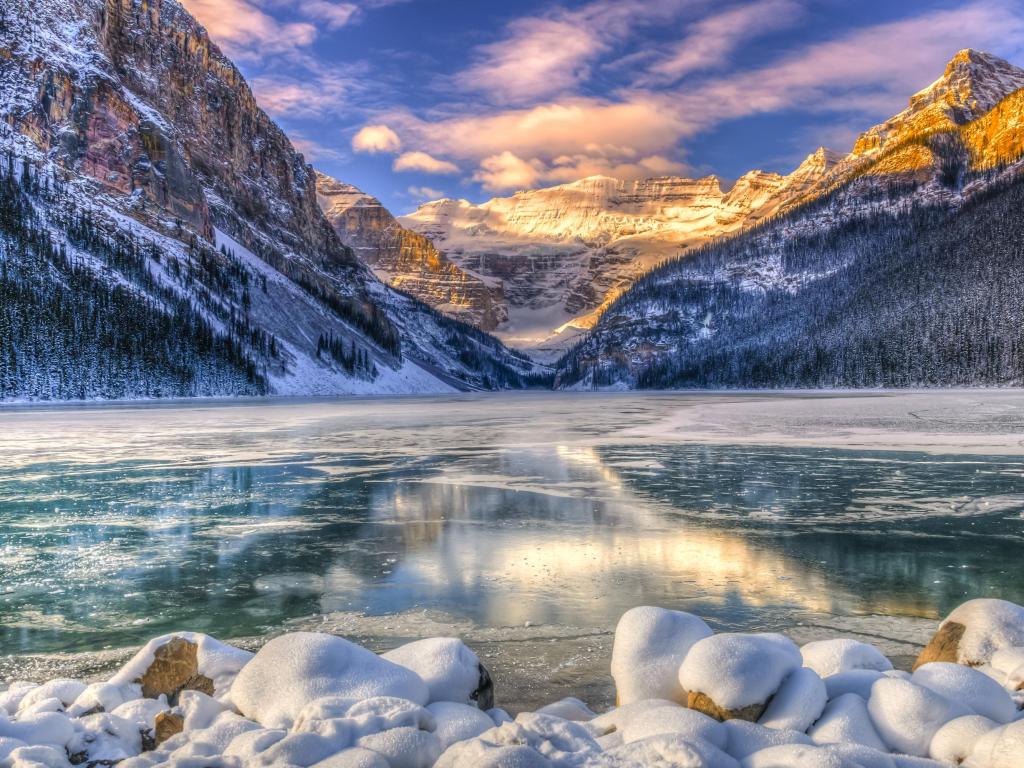 Spokane Route
Oneonta Gorge - A verdant, moss-covered canyon with a creek running through, popular for hiking and nature photography.
Yakama Nation Cultural Heritage Center - A hub of culture and history, celebrating the heritage of the Yakama Nation through exhibits and artifacts.
Ginko Petrified Forest State Park - A unique landscape showcasing ancient petrified wood and offering insights into prehistoric ecosystems.
Spokane Falls - A set of waterfalls cascading through the heart of Spokane, offering scenic viewpoints and walkways.
Timberline Adventures - An adventure company offering exhilarating zip-lining experiences amidst the tree canopies.
Silverwood Adventures - Known for thrilling amusement rides, waterpark attractions, and family-friendly entertainment.
The Cedar Street Bridge Public Market - A bustling market on a bridge, offering an array of artisan shops, eateries, and unique finds.
Sandpoint City Beach Park - A serene park with sandy beaches, picnic spots, and watersports facilities on the shores of Lake Pend Oreille.
Bonners Ferry - A quaint town known for its scenic beauty, historic downtown, and rich logging history.
Fort Steele Heritage Town - A living history museum that transports visitors back to the 1890s with its preserved buildings and interactive experiences.
Funtasia - A fun-filled family park offering mini-golf, pedal go-karts, and other entertaining activities.
Sinclair Canyon - A natural geological formation with striking red walls, acting as a gateway to the Kootenay National Park.
Kootenay National Park - A pristine wilderness area boasting glaciers, canyons, and a diverse range of flora and fauna.
Paint Pots - Vibrant ochre beds located in Kootenay National Park, rich in indigenous history and cultural significance.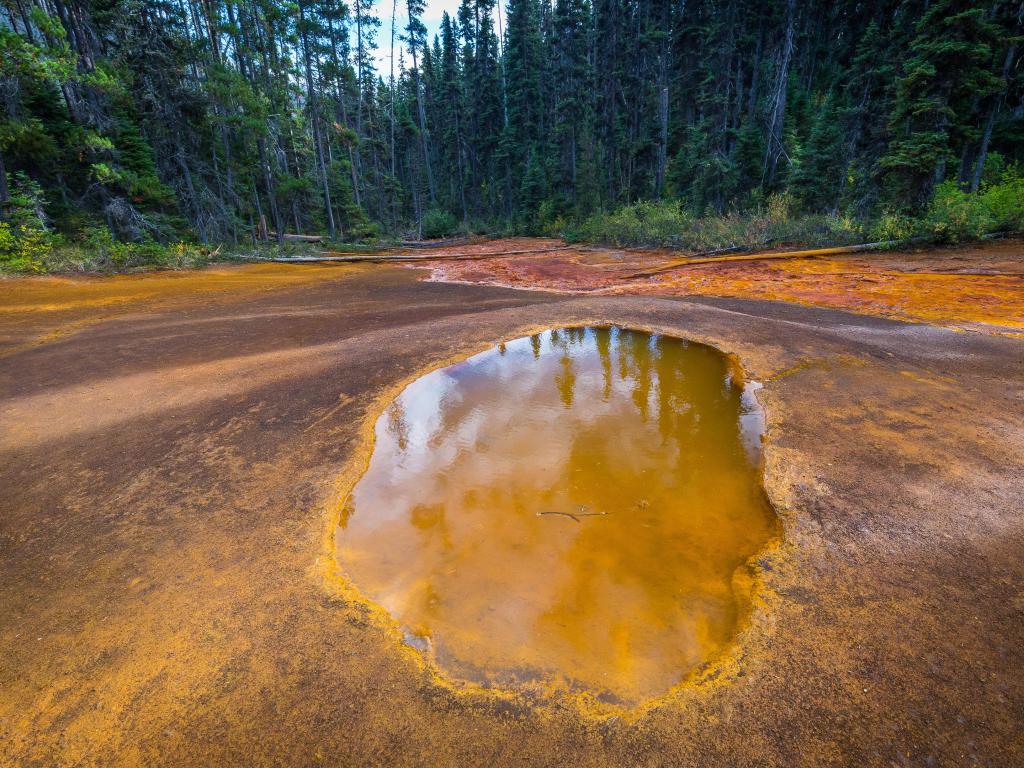 Best time to go on a road trip from Portland to Banff
Banff is a mesmerizing destination no matter what season you visit. However, depending on the season, there will be unique events, weather, and experiences.
During the winter months, Banff experiences temperatures of around 5 and 30 degrees Fahrenheit. The picturesque, snow-covered landscapes are truly enchanting during this season.
From November to March, certain parts, especially in the mountains, could be icy or even close. Check the road conditions in advance and pack essentials to keep warm. If you time it right, the Ice Magic Festival in January showcases intricately carved ice sculptures that are must-see.
Spring in Banff has temperatures ranging from 30 to 60 degrees Fahrenheit. The chilly weather is complemented by blooming flowers and plenty of wildlife viewing. If you're taking this trip via the Vancouver Route in May, the Seattle International Film Festival and the Burlington Berry Dairy Days in June are worth checking out.
Summer is a beautiful time to be in Banff, with temperatures hovering between 60 and 75 degrees Fahrenheit. Although this is an ideal time to indulge in outdoor activities, be prepared for traffic, especially around major towns, cities, and tourist attractions.
If your journey follows the Spokane Route, the Spokane Lilac Festival in May and the Kootenai River Days Street Fair in July are wonderful events to enhance your road trip.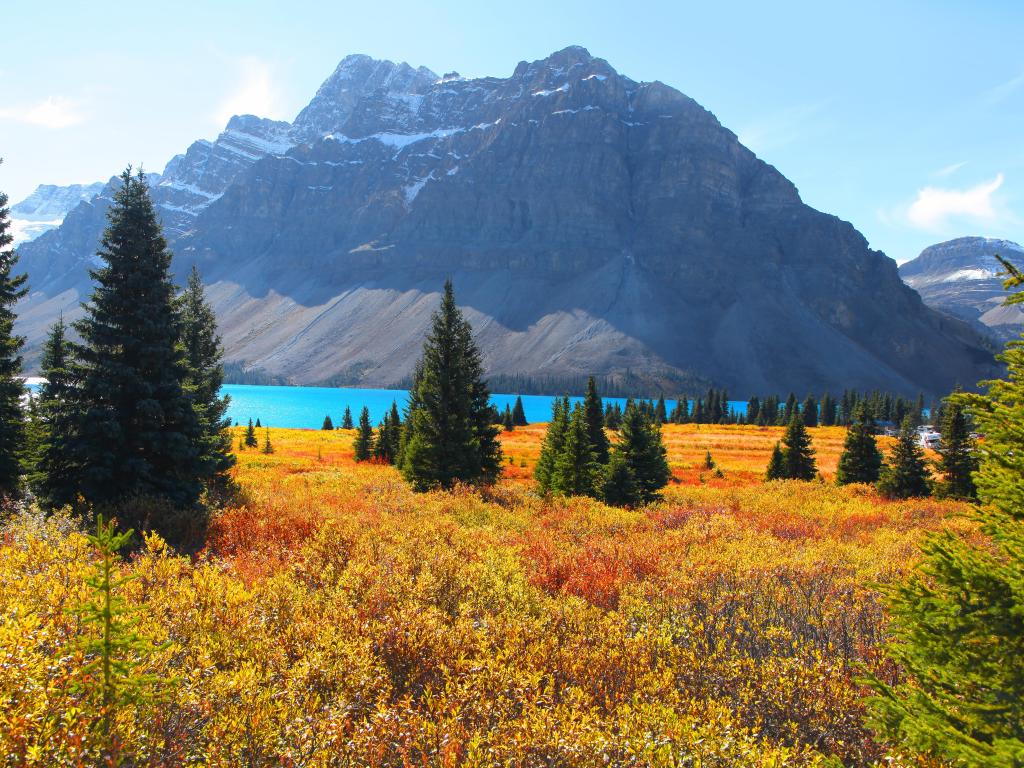 Fall in Banff, with temperatures ranging from 35 to 60 degrees Fahrenheit, is a visual treat. The foliage along the Spokane Route during this season is a photographer's dream.
If you time your visit right, the Banff Craft Beer Festival in November is an incredible event to check out the wonderful local beer scene.
No matter when you travel, there will be something for everyone. Banff and the Pacific Northwest await you, so start planning and get ready for the mountainous wilderness, fun mountain towns, Pacific cities, and much more.