Road trip from Portland to Phoenix
Oregon and Arizona are separated by looming mountains and arid deserts, and a road trip from Portland to Phoenix will take you through some of America's most sensational landscapes and into some world-renowned national parks.
The road trip from Portland to Phoenix covers 1,300 miles and takes 20 hours to drive. Notable stops include Crater Lake, Lake Tahoe, Yosemite and Joshua Tree National Parks, as well as Eugene, Reno, Carson City, Los Angeles, and Palm Springs.
Read on to find out the best route, where to stay, and what to see along the way - you won't want to miss a thing!
How far is Phoenix from Portland and how long will the road trip take?
The road trip from Portland to Phoenix is over 1,300 miles through the mountains of California and Nevada and into the desert. The route will take you past lofty peaks, through glacial valleys, and into the otherworldly desert.
In theory, you could power through the trip in a few days, but if you just wanted to see Phoenix, you could just catch a plane. Instead, try to dedicate at least a week or two to this legendary drive to make the absolute most out of it.
The driving is mostly highways, with some interstate driving close to Los Angeles and Phoenix. There are a few places where traffic could be an issue: mainly Carson City and Los Angeles.
It's best to try to avoid going through these places at rush hour to minimize the chances of congestion - Los Angeles is a particular hotspot for traffic, so be prepared if you plan on exploring the city or just avoid it altogether.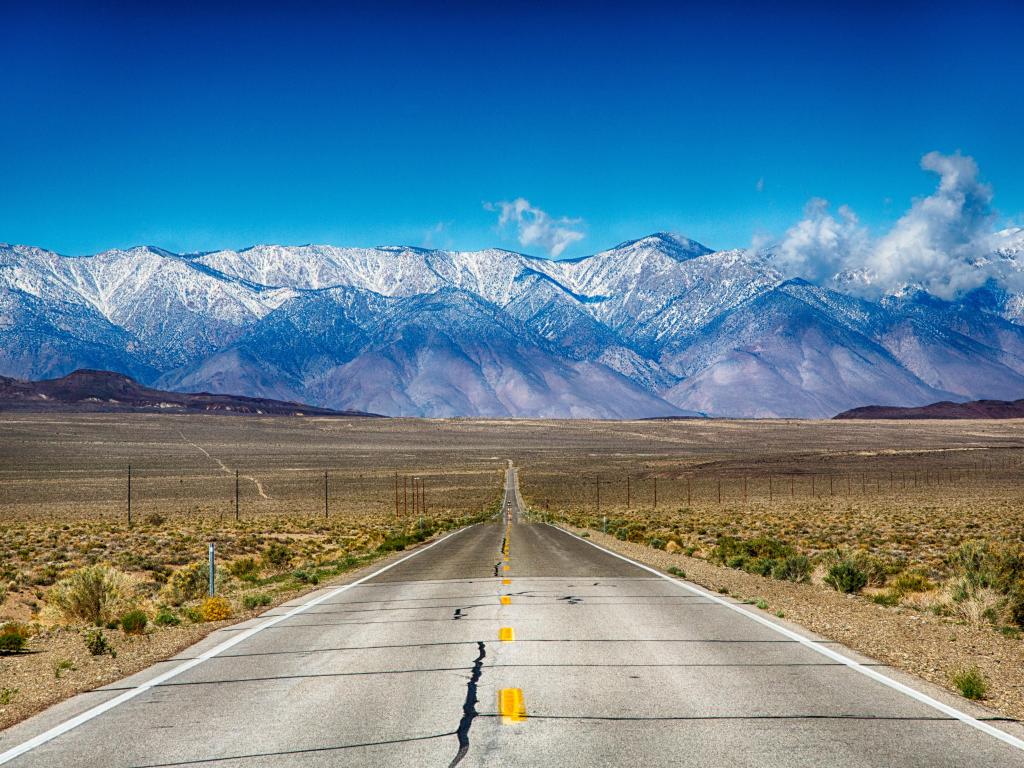 The highway through the Sierra Nevada mountains can become treacherous during winter, so carefully plan when you want to go on your road trip.
Best road trip route from Portland to Phoenix
The best road trip route from Portland to Phoenix will take you through the heart of the Sierra Nevada Mountains, past sparkling alpine lakes before descending into the desert and heading on to Phoenix.
Road trip route from Portland to Phoenix
Follow Interstate 5 south out of Portland towards Eugene. Once there, turn onto Route 58, which you will follow through Willamette National Forest towards Highway 97. The highway will take you straight to Crater Lake National Park, which you can access via Route 138.
Leave Crater Lake and get on Highway 97 again, heading south to past Upper Klamath Lake to Klamath Falls. Here, you will merge onto Route 39, which will take you over the state border into California.
At the border, Route 39 becomes Route 139, which you will follow south towards Eagle Lake. Turn onto Highway 395 just after the town of Susanville.
Highway 395 will take you to the city of Reno, where you will merge with Interstate 580, which leads you into Carson City, and Lake Tahoe.
Visit Lake Tahoe via Highway 50, and when you are finished, return to Highway 395 at Carson City. This will lead you through the mountains towards Yosemite National Park.
Take a detour into Yosemite by turning onto Route 120, or Tioga Road, near Lee Vining. Return to Highway 395 after visiting Yosemite to continue south through the Sierra Nevada mountains.
Follow this Highway down to the outskirts of Los Angeles. You will turn onto Interstate 15, then merge onto Interstate 215, and finally Interstate 10. Interstate 10 will take you out of the city towards Palm Springs.
Take a quick detour off Interstate 10 to visit Joshua Tree National Park on Cottonwood Springs Road. After visiting the National Park return to Interstate 10 heading east, taking you straight into Phoenix.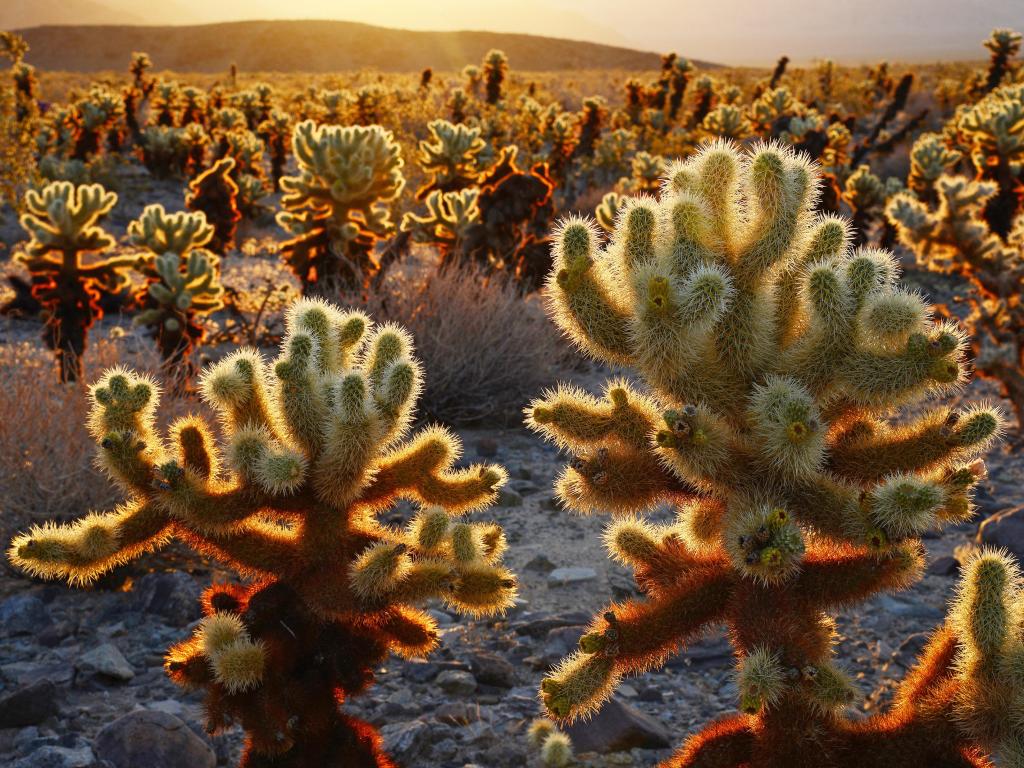 Best places to stop between Portland and Phoenix
While you could complete this road trip from Portland to Phoenix in a few days, it's better to go slow and enjoy the journey. We advise taking at least a week for this trip, giving you time to see some of the beautiful scenery along the way.
These are some of the best hotels to rest up in during your trip:
Enjoy the stunning Lake Tahoe
If you enjoy a combination of beautiful views and luxury, then the Desolation Hotel will be perfect for you. Located almost on the shores of Lake Tahoe, this hotel is bound to exceed all your expectations.
The resort has a fitness center, sauna, a hot tub, and a beautiful outdoor swimming pool, giving you plenty to do during your stay. When you are ready to explore, you can take advantage of the free bikes provided by the hotel to explore beautiful South Lake Tahoe.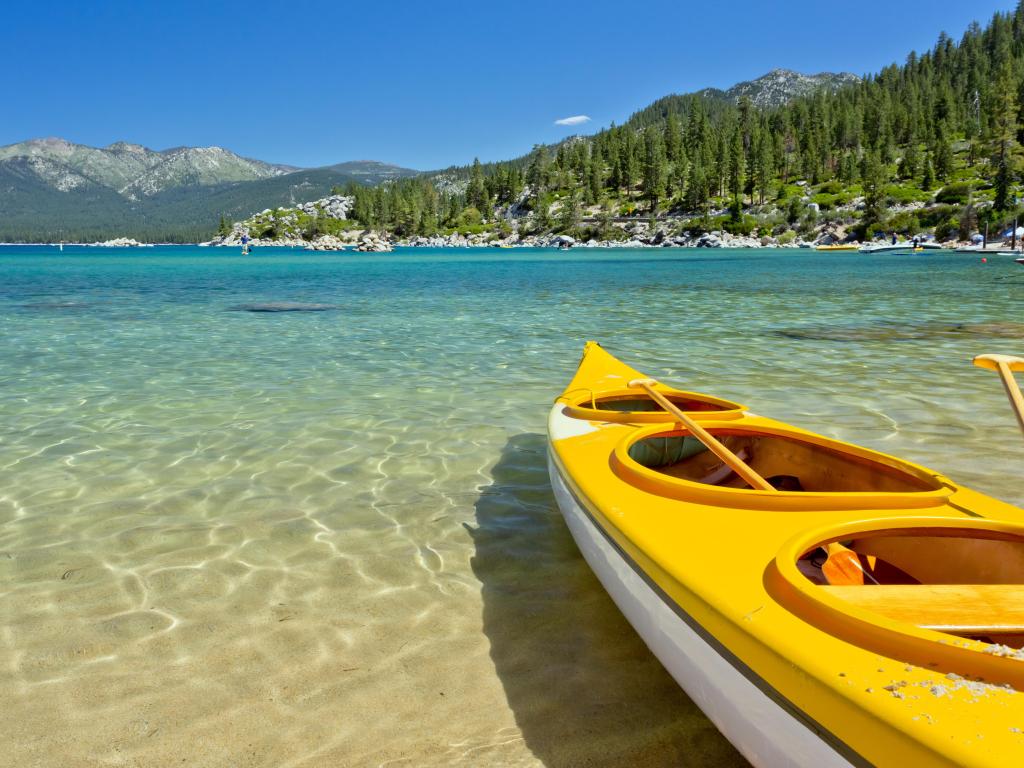 If you are traveling in winter, the hotel is located a short distance from the ski lifts, and you will be ready to hit the slopes.
This hotel has a fantastic location, allowing you to explore everything on offer in Lake Tahoe. The price is fair for what you're getting out of the deal, too, especially compared to your other options in the area.
Relax in the desert at Palm Springs
If you prefer warm weather and sunshine, plan to spend at least one night at L'Horizon in Palm Springs. This trendy and modern resort is all about rest and relaxation.
All rooms are well-appointed with the usual furnishings and are beautifully styled to be modern and spacious. The rooms at L'Horizon all have large windows, offering lots of natural light and making the interior feel very spacious and airy.
Enjoy the use of the resort's on-site spa center, pool, and hot tubs to unwind after a long drive - with so much to see in the city, these amenities will perk you right up and get you ready for your next adventure.
SO-PA is an on-site restaurant that offers alfresco dining in a warm and intimate setting. The pool bar also offers more casual dining options, serving breakfast, lunch, and dinner on a daily basis.
Free bicycles allow you to see downtown Palm Springs with ease, opening more opportunities for dining and recreation. Best of all, the resort is incredibly cheap by Palm Spring standards, making it both the most luxurious and budget-friendly option.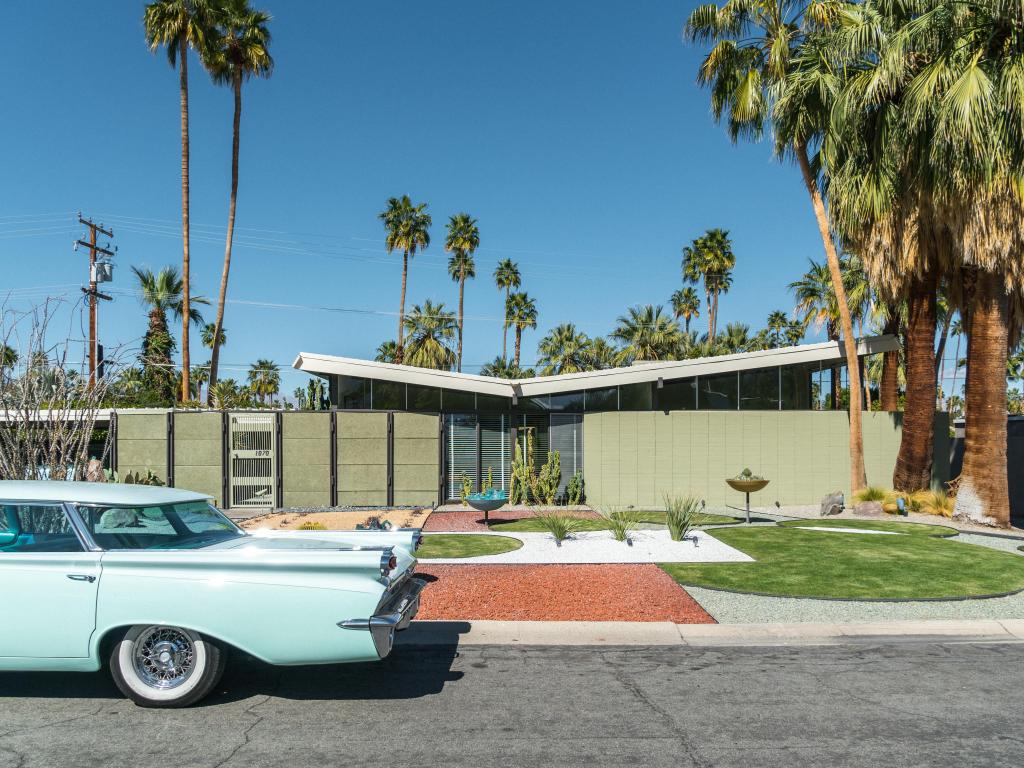 Things to see on a road trip from Portland to Phoenix
There is so much to see on your road trip from Portland to Phoenix. We've figured out some of the best sights along the way. From inspiring national parks to interesting museums, here is what you can see on a road trip from Portland to Phoenix.
Museum of Art - Visit the Jordan Schnitzer Museum of Art in downtown Eugene, it boasts a collection of art from all around the world.
State Capitol - The state capitol building in downtown Eugene has unique and dazzling architecture.
Hike Watchman's Peak - One of the best hikes in Crater Lake National Park, known for its amazing views over the lake and caldera.
Plaikni Falls - Hike the easy 2-mile trail to gentle Plaikni Falls in crater lake.
Gondola at Heavenly - The gondola is an easy way to get sensational views of Lake Tahoe.
Emerald Bay - Situated on the southwest corner of Lake Tahoe, this small bay is known for its striking watercolor and natural beauty.
Stanislaus National Forest - Combining all the beautiful geological features you'd expect to find in Central California, this forest is the perfect warmup before hitting Yosemite National Park.
Yosemite National Park - One of the most spectacular parks in all The States, Yosemite is a must-see during this road trip; be sure to enjoy the view of the park from Glacier Point!
Convict Lake - Found just past Mammoth, this hike will immerse you in the beauty of the Sierra Nevada, and it is easy for all abilities.
Palm Springs - Visit this trendy town for non-stop fun. We recommend you go on the Palm Springs Aerial Tramway.
Joshua Tree National Park - The park's titular Joshua trees are a sight for sore eyes, and the abundance of hiking trails is a nature lover's dream come true.
Tonto National Forest - Once you've had your fill of adventuring in Phoenix, visit this beautiful forest for an unforgettable hiking or camping experience.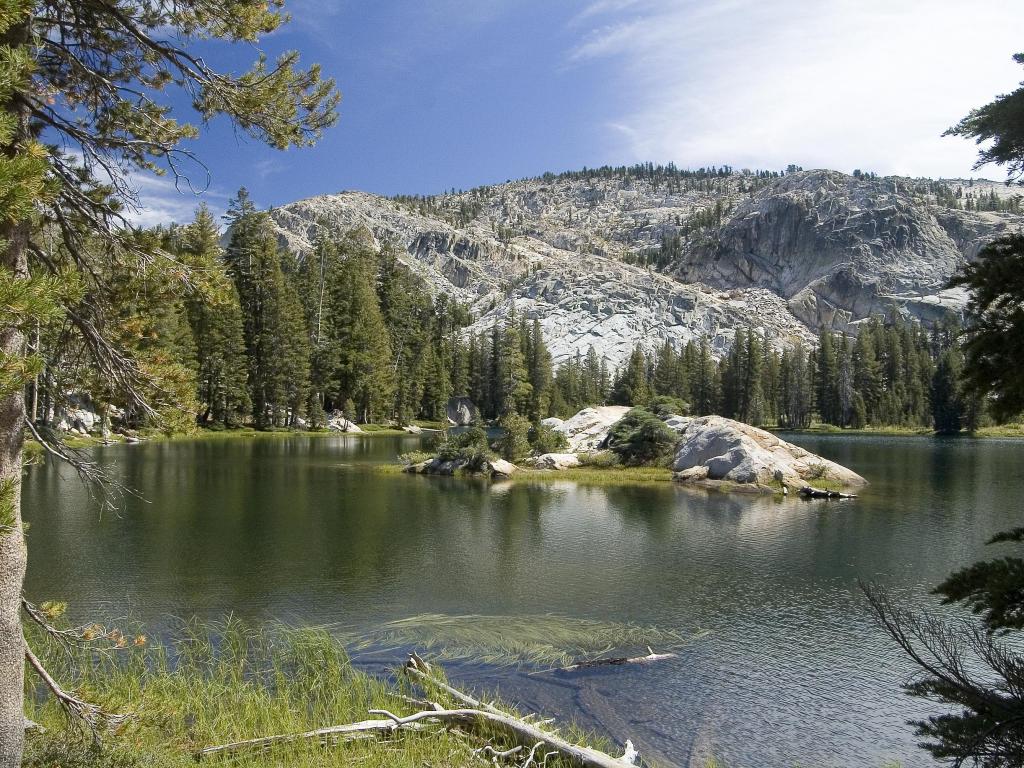 Best time of year to go on a road trip from Portland to Phoenix
You can go on a road trip from Portland to Phoenix at any time of year. That being said, Highway 395 through the Sierra Nevada mountains can experience harsh winter conditions and is only suitable for experienced drivers.
Crater Lake is typically quieter in winter, when you can expect some of the park's roads to be closed. However, it can be a great time to enjoy the national park if you are well-equipped for winter conditions.
The detour into Yosemite via Tioga Road is also closed over winter, so you will have to skip Yosemite National Park if you plan on doing this road trip in winter.
That said, Phoenix is a fantastic place to visit in the winter. While temperatures can be cool, the clear skies create the perfect conditions for sightseeing. The same can be said for nearby Joshua Tree National Park, which is open all year round and is a must-see along the way.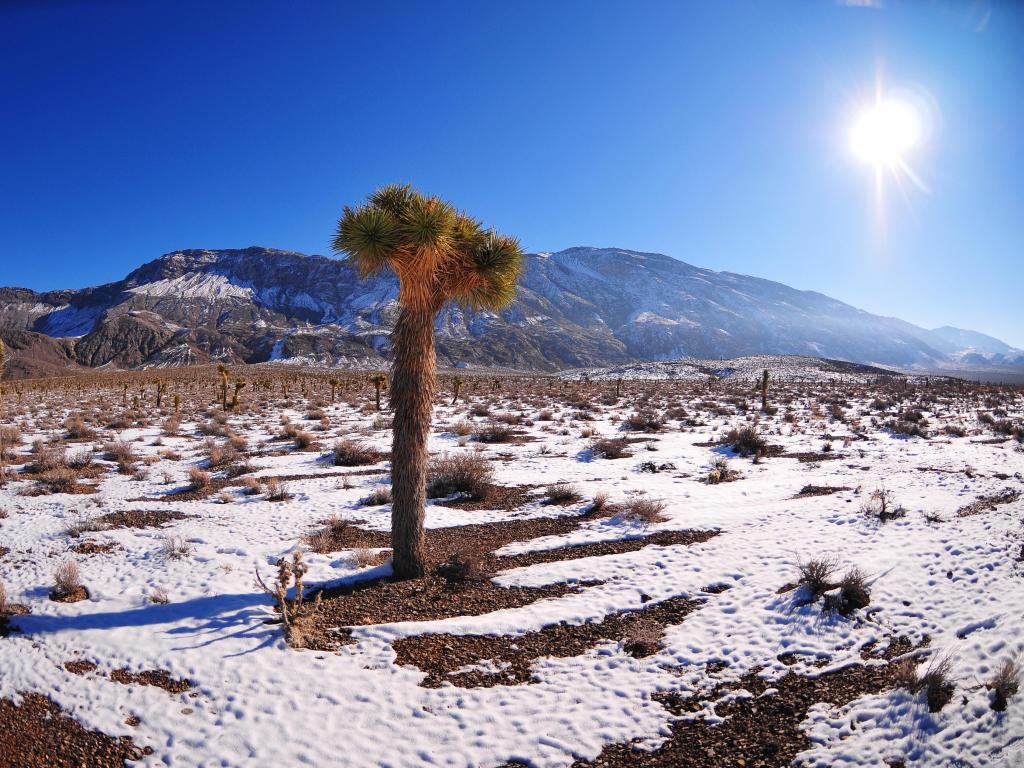 The busiest time to visit all these places is in summer, as the weather is warmest this time of the year. Hotel prices will be the highest in summer too, so if you're looking to save money, you may want to consider the quieter seasons.
Another thing to keep in mind is that Phoenix's summers can often get unbearable, especially if you're not used to the desert climate. You won't get to do a lot of sightseeing if you're too hot to stay outside, so steer clear in the summer if you prefer things on the cooler side.