Road Trip from San Antonio to Orlando, Florida
From the 19th century to modern history, the road trip from San Antonio to Orlando has opportunities to delve into the US of yesteryear. There are iconic landmarks to visit as you travel through the South where there are distinct wetlands and coastal nature spots.
The 1,400-mile road trip from San Antonio to Orlando, Florida will take 23 hours to drive. You'll visit iconic southern cities and landmarks in Houston, New Orleans, Biloxi, Pensacola Beach, Panama City Beach, Dallas and Bienville National Forest.
To assist you, we've put together the ultimate list of best routes, places to stay, and things to see along the way. Read on to start planning your monumental adventure from San Antonio to Orlando.
How far is Orlando, Florida from San Antonio, and how long will the road trip take?
Comparison of road trip routes between San Antonio and Orlando, Florida

| Route | Distance | Driving Time |
| --- | --- | --- |
| The Gulf of Mexico Route | 1,400 miles | 23 hours 15 minutes |
| The Taste of Texas Route | 1,440 miles | 23 hours 15 minutes |
The Gulf of Mexico Route is slightly shorter at 1,400 miles and 23 hours and 15 minutes of driving time. You'll pass through eight states along their varied coastline and famous cities like New Orleans and Houston.
On the Taste of Texas Route, you'll drive 1,440 miles for over 23 hours. This route will take you inland through Waco and Dallas and into the heart of the American south.
We recommend taking 6 to 7 days to complete this road trip. This will give you enough time to take in all the amazing destinations along the way.
READ MORE - Ultimate Florida Road Trip Itinerary
Best road trip route from San Antonio to Orlando, Florida
You'll encounter the quintessential south on both of our routes. From striking landscapes like bayous and forests to iconic centers of music, food, and culture, you'll definitely want to take your time.
The Gulf of Mexico Route takes you along the south coast of the USA. Driving along the Gulf of Mexico, you'll have chances to stop and sample the white sandy beaches and idyllic waters, not to mention the world-class seafood.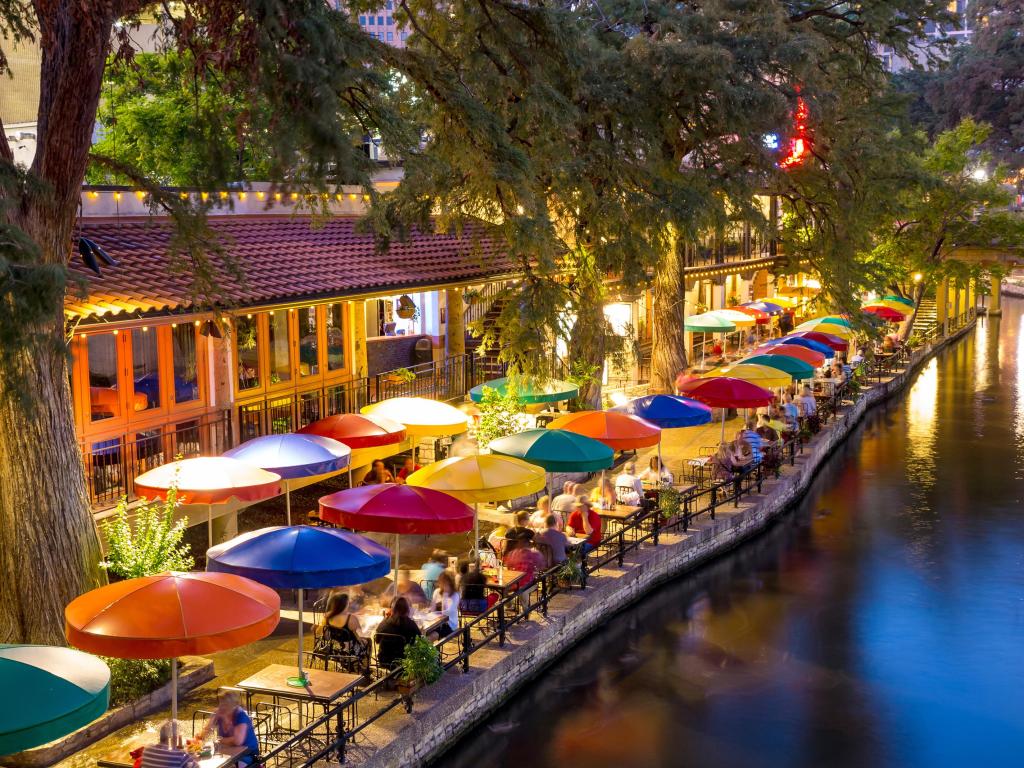 Besides the picture-perfect waters, there's the eccentric New Orleans to add to your itinerary. As you get closer to Florida, you'll encounter many wildlife rich nature spots to take in tranquil surroundings before the excitement of Orlando.
The Taste of Texas Route takes you on a journey through significant Lone Star cities, from the hipster neighborhoods and live music of Austin to the flea markets of Waco.
As your journey curves east, you pass through Louisiana, Mississippi and Alabama. Here you'll delve into the history of the south and its distinct landscapes. For road trippers who prefer to be off the beaten track, this is the ideal route.
The Gulf of Mexico Route
From San Antonio, take Interstate 10 (I-10) east towards Houston. Continue on the I-10 through Beaumont and into the state of Louisiana. Drive through charming southern towns and into the majestic city of New Orleans. After spending time in The Big Easy, keep going on the I-10 into Mobile, Alabama.
From Mobile, continue on the I-10 into Pensacola. Take your time exploring the airbase and white sands of Pensacola Beach before getting on US-98 to Destin.
Drive along the pristine coastline of Florida's Gulf of Mexico until you reach Panama City Beach. After soaking in the sun and nightlife, head into the wildlife sanctuary of Apalachicola.
Continue on US-98 east. You'll pass beautiful and quaint Florida country towns until you reach your destination in Orlando, Florida.
Here is our detailed guide on the ultimate road trip in Florida.
The Taste of Texas Route
From San Antonio, get on I-35 north towards Austin. Once you reach Austin, enjoy the music, food, and culture of Texas' live music capital. From Austin, continue north into beautiful Waco. Make a stop at the Waco Mammoth Monument along the way.
Continue north into Dallas, one of America's most exciting cities. Explore Dallas' museums and sights and then hit the road east on I-20.
Cross into northern Louisiana and explore the city of Shreveport. Drive east through small lakes, swamps, and forests until you get into Jackson, Mississippi.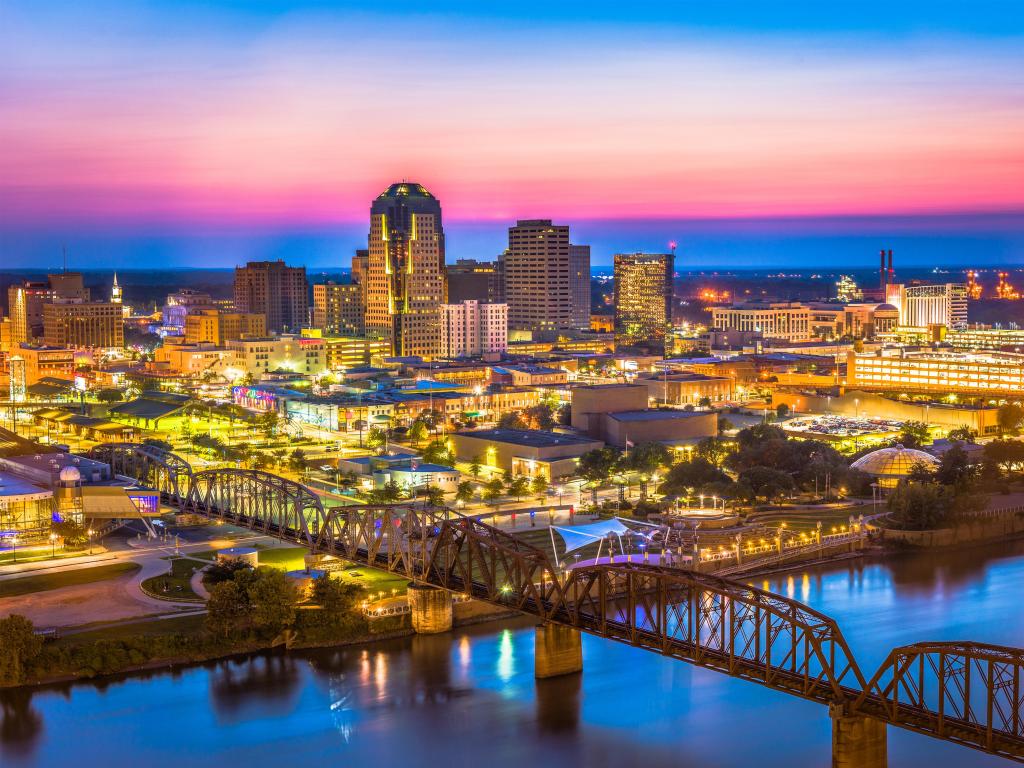 Take in the historic charm of Jackson. Get back on the highway and take I-20 east into Montgomery, Alabama. After exploring historic Montgomery, get on the US-231 South into Florida. Once you reach the sunshine state you'll hop on the I-10 to Tallahassee.
From Florida's panhandle, continue on I-75 south through Gainesville. Continue south into the beautiful city of Orlando. If you'd like to explore more, check out our ultimate Florida road trip itinerary.
Best places to stop between San Antonio and Orlando, Florida
This will be a memorable road trip with plenty of highlights along the way. Because of this we recommend staying at a few top destinations along the way. Below, we've included our favorites, plus our favorite hotels in each destination to help you plan your epic adventure.
Party it up in New Orleans, Louisiana
About halfway on the Gulf of Mexico Route is the iconic cultural center of New Orleans. The city is one of those cities that'll leave a mark on you with its rich culture, distinct cuisine and wild nightlife. As Bob Dylan once said, "There are a lot of places I like, but I like New Orleans better."
New Orleans is famous for many things, ranging from jazz music, the Bourbon Street nightlife, Creole cuisine and Mardi Gras Festival. Check out the famous French Quarter. Bourbon Street is where you'll find the party in New Orleans. Try daiquiris and enjoy live music on one of the USA's most famous streets.
If you love music, listen to jazz on the Steamboat Natchez Jazz Cruise. Floating along the Mississippi River, you can enjoy southern food while relaxing with Dixieland music.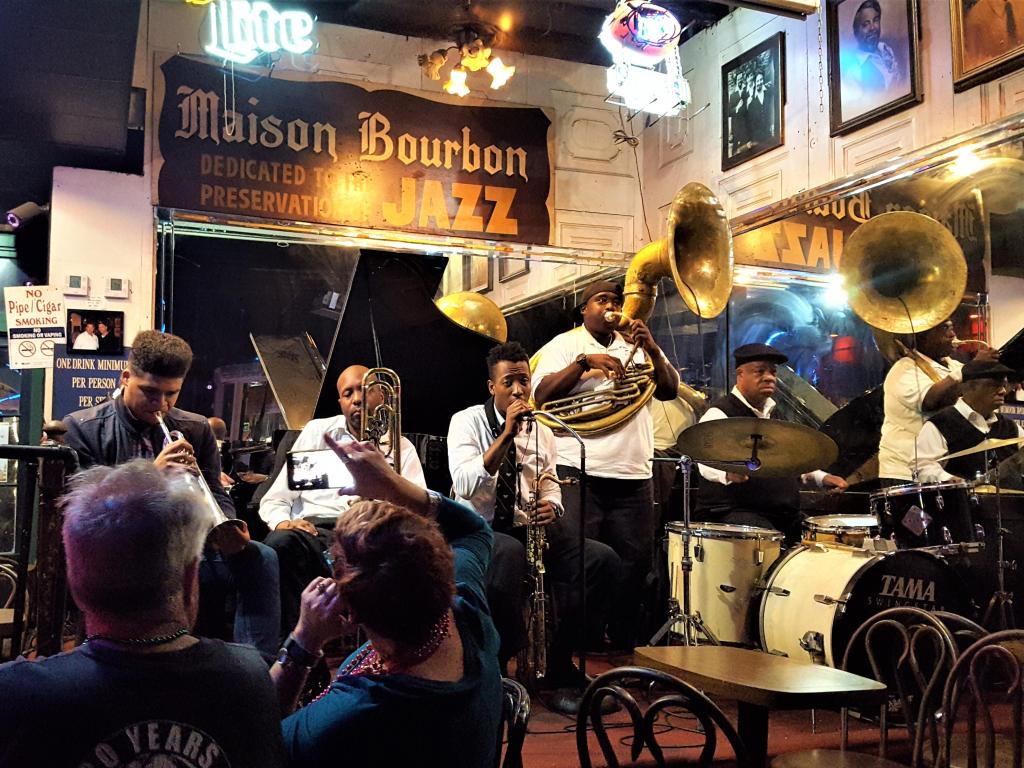 Once you reach your destination, we recommend staying at the Four Seasons New Orleans. Located in the French Quarter on Canal Street, this hotel features a fabulous outdoor swimming pool, fitness center, various spa and wellness facilities including a steam room and massage treatments.
Right out of the doorstep of the stylish hotel, you will find downtown New Orleans. Step out and explore Bourbon Street, Steamboat Natchez, Jackson Square, and the famous Jazz Museum, all within walking distance.
Once you finish sightseeing, come back to the hotel to enjoy the on-site bar and Miss River restaurant serving Cajun and Creole cuisine.
Step into History in Montgomery, Alabama
On the Taste of Texas Route, make a stop in beautiful Montgomery, located about 8 hours from Orlando. Montgomery was central to the Civil Rights Movement and history can be felt throughout the city.
The Montgomery Bus Boycotts led to the court's ruling segregation on public buses as unconstitutional. Make sure to visit the Freedom Rides Museum. It's in Greyhound Station where the Freedom Riders left the bus in the 60s.
Art lovers should check out the Montgomery Museum of Fine Arts. This one-of-a-kind museum has over 4,000 works, including American art dating back to the 18th century. Entry is free and you can park nearby.
Another must-see destination for history buffs is Old Alabama Town. Step back in time to and visit over 50 buildings and houses that are open to the public and are restored to how they'd look in the 19th century.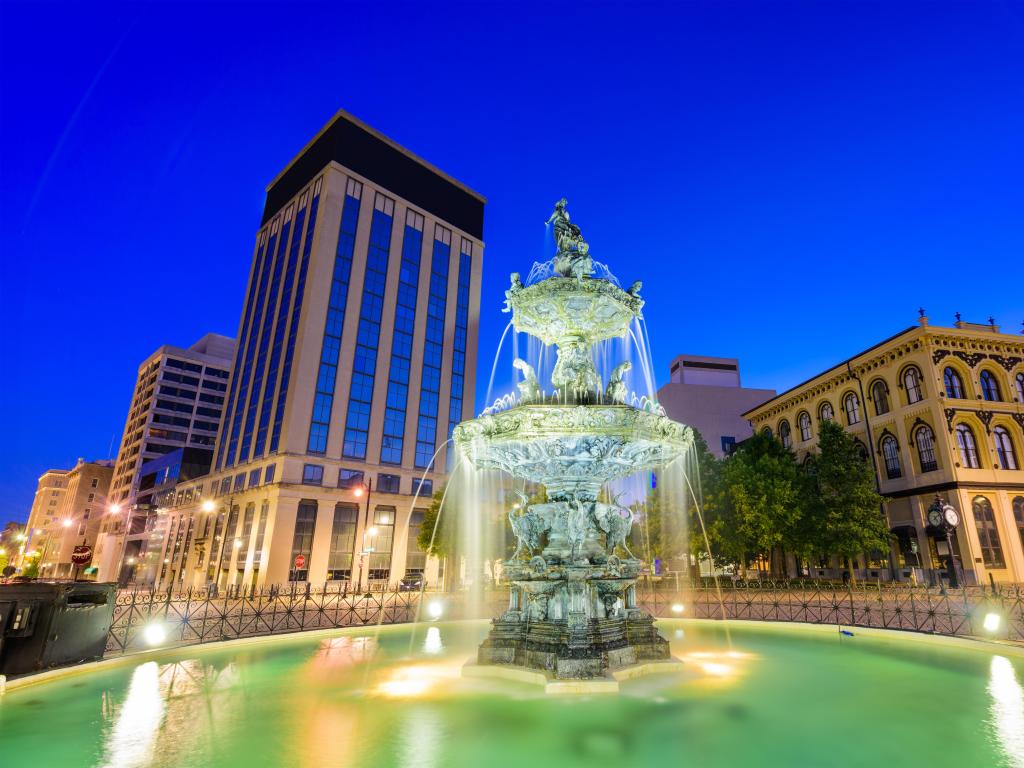 We recommend enjoying Montgomery in style at the beautiful
Renaissance Montgomery Hotel
. Located on Tallapoosa Street, in downtown Montgomery, this traditional yet classy hotel has private parking on-site, a rooftop pool and on-site spa, and the incredible on-site restaurant The House.
From the hotel, you can easily explore Montgomery on foot. Nearby destinations include the Hank Williams Museum, the Rosa Parks Museum, Freedom Rides Museum and the Montgomery Museum of Fine Arts.
Where to stay when you reach Orlando, Florida
Once you reach your destination in Orlando, Florida, we recommend staying at the beautiful Caribe Royale Orlando - Lake Buena Vista. This hotel has Caribe King rooms that have been newly remodeled and are in excellent shape.
After your long drive, take a break in the outdoor swimming pools and spa and fitness center with hot tubs and wellness packages. On-site parking is available, so you won't have to worry about wasting any time finding a place to park.
On top of the amenities, the hotel has amazing options for eating and drinking. There are four excellent restaurants on-site that serve American and Caribbean cuisine.
The hotel is located just two miles from Walt Disney World Resort. The Caribe Royale provides a shuttle service so you can get there comfortably.
Things to see on a road trip from San Antonio to Orlando, Florida
There's going to be lots to see and do along the way from San Antonio to Orlando. We've picked our top destinations so you can make the most of this once-in-a-lifetime journey.
The Gulf of Mexico Route
Houston, Texas - No visit to Houston is complete without a visit to the Space Center. See authentic NASA space capsules up close.
Beaumont, Texas - Experience a pioneer boomtown at the Spindletop-Gladys City Museum. Look over early 20th-century artifacts and who knows, you may encounter a Western-style gunfight.
Biloxi, Mississippi - The Biloxi Lighthouse is a local landmark dating back to 1849. Take a guided tour up the spiral staircase for views of the Gulf of Mexico.
Pensacola Beach, Florida - Aside from the gorgeous beaches, downtown Pensacola is a relaxing quaint city. Discover the fascinating history of the 'City of Five Flags' at the Historic Pensacola Village.
Destin, Florida - Destin is the epitome of the emerald coast. White sandy beaches and emerald waters are waiting for you to relax in the Florida sun.
Panama City Beach, Florida - If you've ever wanted to visit an untouched island. Take a ferry trip from St Andrews State Park to Shell Island.
Apalachicola, Florida - Enjoy nature at the Apalachicola River Wildlife and Environmental Area or head out to sea in search of the big catch with Captain Jack Frye Fishing Charters.
Tate's Hell State Forest, Florida - Hike the High Bluff Coastal Trail through shrubs and sand dunes to the Forgotten Coast.
Steinhatchee Falls, Florida - With a short detour, you can go to Steinhatchee Falls, the widest waterfall in Florida.
Crystal River, Florida - Dive into the crystal clear warm spring waters where you swim with manatees through Crystal River Watersports.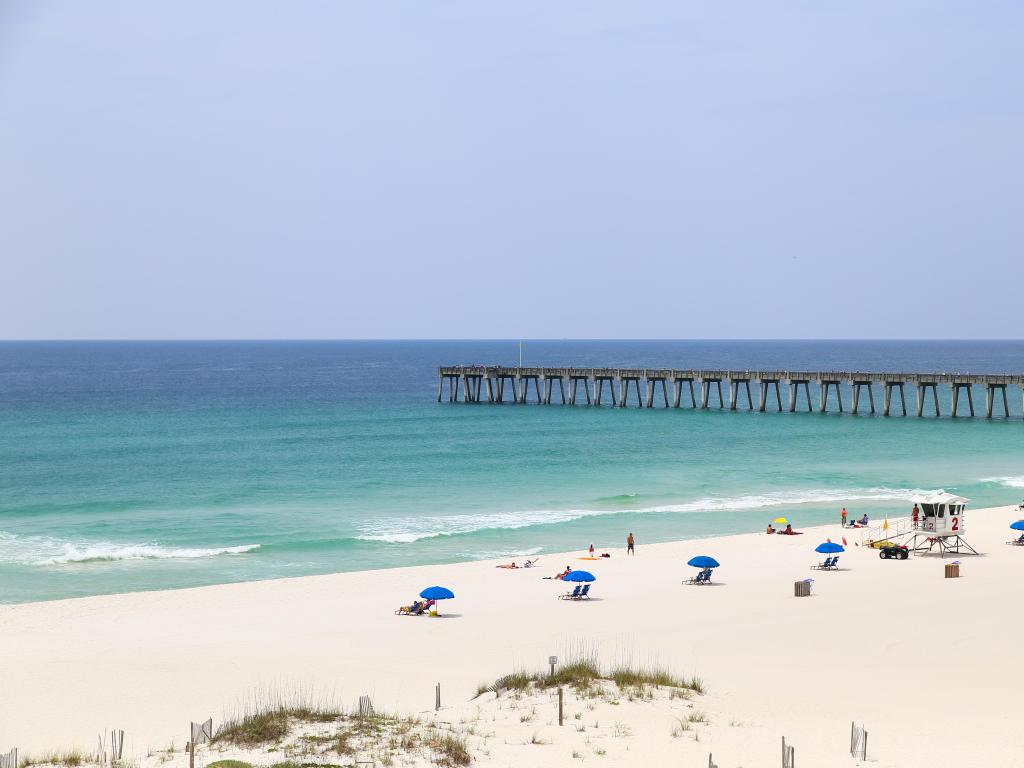 The Taste of Texas Route
Austin, Texas - Austin is a live music city. 6th Street is a good place to start where you'll hear the innovative original music of Hippie Haven locals.
Waco, Texas - A quirky stop, visit the Dr. Pepper Museum in the city where the soft drink was born. Also, there's an array of antique shops in Waco, perfect for a rummage.
Dallas, Texas - Pay homage to JFK at the Sixth Floor Museum and enjoy the largest art district in the USA.
Caddo Lake, Texas/Louisiana - The mysterious Caddo Lake is surrounded by cypress trees. Explore by hiking or hiring a canoe.
Jackson, Mississippi - Visit the Greater Belhaven Area of Jackson. The historic district is full of culture and is home to some of the best award-winning restaurants in the city.
Bienville National Forest, Mississippi - Hike and enjoy a picnic at the Bienville National Forest. Discover wildlife, and unique fauna underneath the dense collection of towering trees.
Troy, Alabama - The Pioneer Museum of Alabama is a true hidden gem. Explore 19th-century buildings and artifacts to see how life was back then.
Tallahassee, Florida - The Tallahassee Museum is a fun attraction combining both history, wildlife and the fun of zip lining.
Gainesville, Florida - Wander through the Butterfly Rainforest and explore the Florida Museum of Natural History, which has fossils and life-size dinosaur reconstructions.
Silver Springs State Park, Florida - At Silver Springs State Park, take a glass-bottom boat ride. One of the biggest springs in the United States, the waters are clear enough to appreciate the artifacts and fish.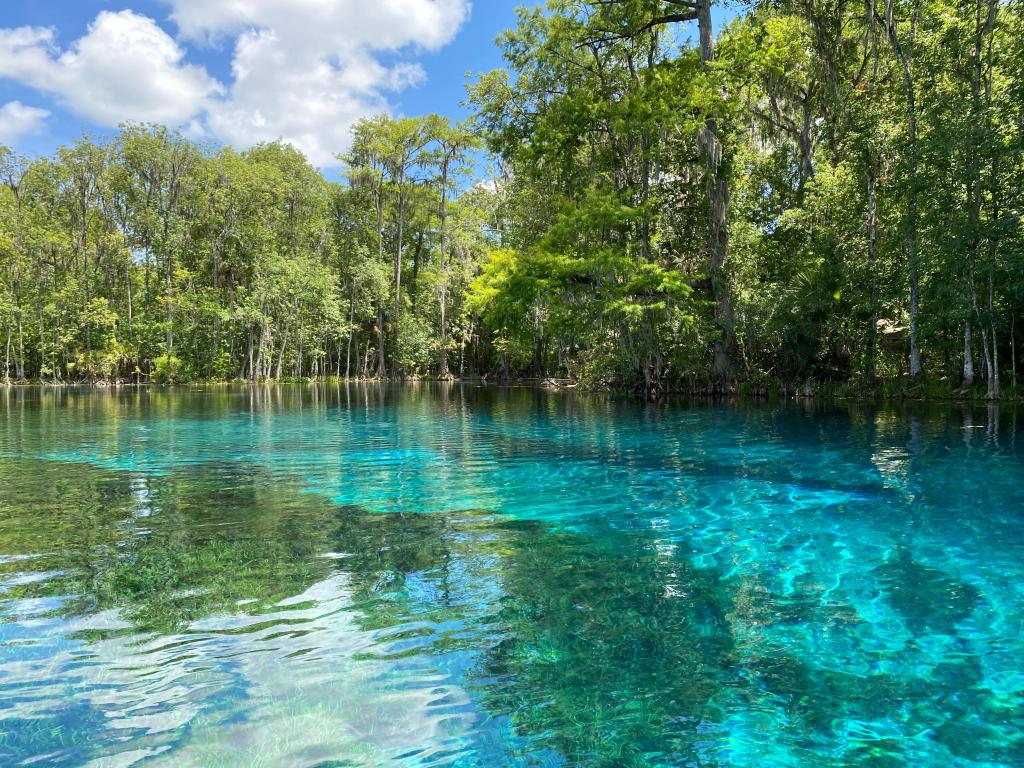 Best time to go on a road trip from San Antonio to Orlando, Florida
Orlando is a year-round tourism destination. The major attractions are open all year. Disney World is open 365 days a year, including Christmas Day and Thanksgiving. Likewise, Universal Studios is open all year round.
Visitors come to Orlando from all over the world to enjoy 'The City Beautiful' sun even during the winter months since the weather is excellent all year.
The warmest months are July and August, with average temperatures of 82 degrees Fahrenheit. In May, June, and September, temperatures seldom fall below 72 degrees Fahrenheit.
The busiest months are May through August due to school holidays, so avoid these months whenever possible for a less chaotic and cooler experience.
Average temperatures in January, February, November, and December range from 59 to 68 degrees Fahrenheit. Despite the fact that January is the coldest month, the attractions continue to draw people.
In winter, the holidays of New Year's and Christmas are busy periods for Orlando's theme parks, so avoid them if you want a more relaxing experience. Parks have been known to close due to overcrowding over the Christmas season.
The average temperature in March and April is 66 degrees Fahrenheit and 72 degrees Fahrenheit, respectively. The average temperature in October is 75 degrees Fahrenheit.
You can skip Halloween festivities and visit in early October for better weather and fewer crowds. Fall is one of the better times to visit due to less intense weather to boot.
Orlando is jam-packed with entertainment, and due to the fantastic weather, there are events all year, making it difficult to dodge the masses. That said, if you opt to avoid spring break, summer and school holidays, you can get reduced hotel rates.