Road Trip from San Diego to El Paso
It's time to head out on an epic desert road trip through the American southwest. You'll pass culturally rich cities full of art and cuisine and some of the most picturesque scenery on the planet on this drive from San Diego to El Paso.
This road trip from San Diego to El Paso will cover 780 miles with 12 hours of driving time. Amazing highlights en route are Tucson, Phoenix, Palm Springs, Sedona, Flagstaff, the Grand Canyon, Coronado National Forest and Imperial Valley Desert Museum.
You'll be sure to have the road trip of a lifetime on this fantastic journey. Read on below to learn more about our recommended routes, where to stay, and amazing things to do and see along the way.
How far is El Paso from San Diego, and how long will the road trip take?
Comparison of road trip routes between San Diego and El Paso

| Route | Distance | Driving Time |
| --- | --- | --- |
| The Direct Route | 780 miles | 12 hours |
| The Grand Canyon Route | 1,180 miles | 19 hours 50 minutes |
Choose the Direct Route for a quicker drive through some of the most impressive cities in the American West. You'll drive 780miles with 12 hours of driving time.
The Grand Canyon Route covers 1,180 miles with 19 hours and 50minutes of driving time. This is a longer route but is full of unbeatable highlights like the Grand Canyon and Sedona.
Either route you choose, we recommend taking 4 to 7 days to complete this journey. Continue on to learn more details about our selected routes, where to stay, and top things to see and do on the way.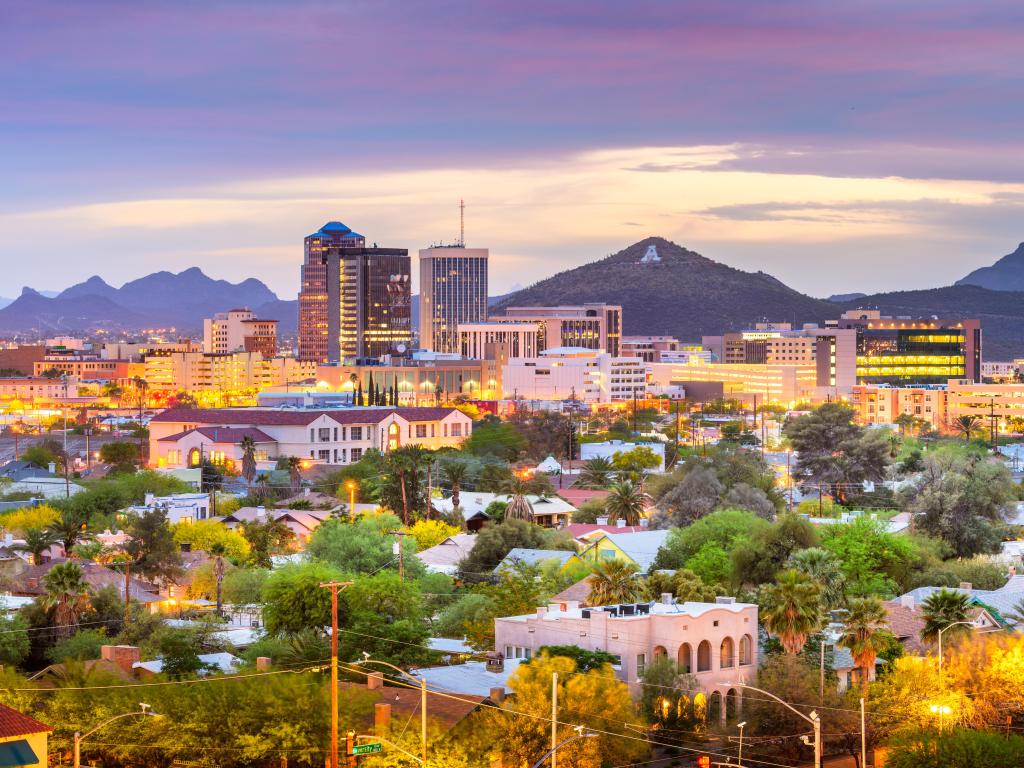 Best road trip route from San Diego to El Paso
The shorter Direct Route takes you almost directly from San Diego to El Paso. You'll stop in Phoenix and Tucson, two fabulous larger cities with tons of indoor and outdoor attractions and popular food scenes.
This route sticks to big interstates most of the way to get you to your location in record time. There is, however, an option to stop in Coronado National Forest or the Kofa National Wildlife Refuge on the way.
The Grand Canyon Route is more leisurely and picturesque and includes several unforgettable stops in world-famous small cities like Sedona with the added bonus of the Grand Canyon as a highlight.
You'll also stop by glamorous Palm Springs before continuing to gorgeous Sedona and Flagstaff, before making your way up to the Grand Canyon. You'll have the option to stop by the Gila and Apache National Forests as well, so if you love nature, this is the route for you.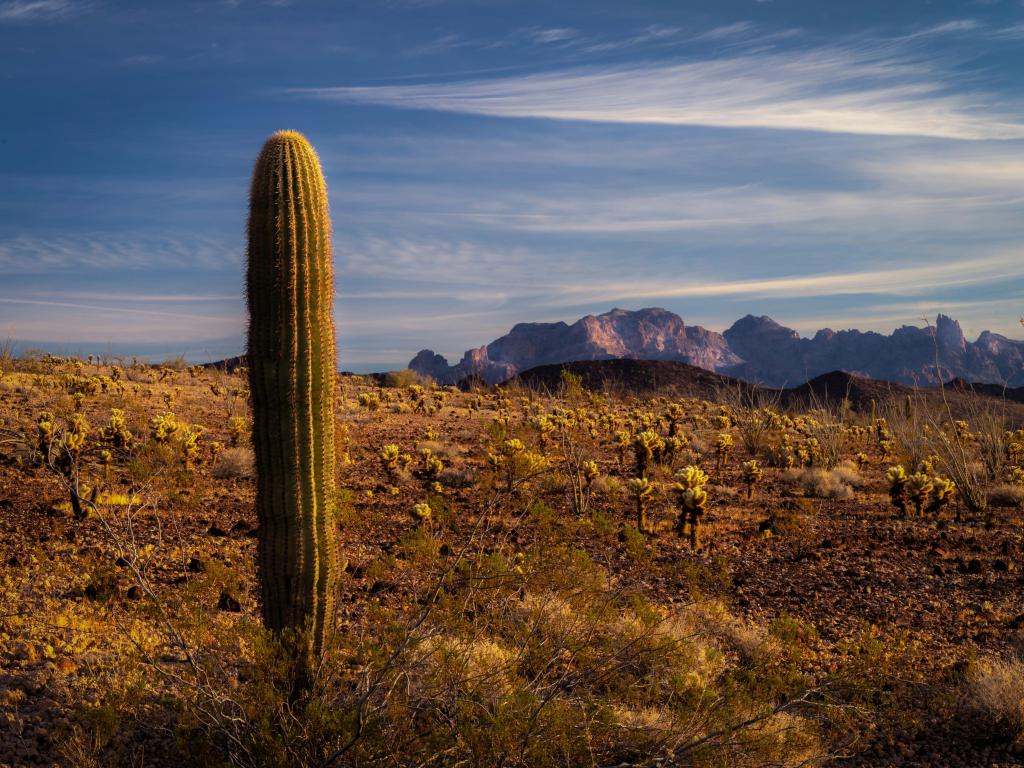 The Direct Route
From San Diego, head east along the Mexican border into Arizona. From here, continue on into Phoenix.
After spending time in Arizona's capital city, head back on route and drive to the city of Tucson, AZ. Enjoy the small-town vibes and unlimited desert landscapes before heading back on route.
From Tucson, drive east through the beautiful desert. You'll come close to the Pache and Gili National Forests before making your way to the wonderful city of El Paso.
The Grand Canyon Route
Starting in San Diego, make your way northeast to the wonderful resort destination of Palm Springs. Make sure to visit Joshua Tree National Park before you leave California.
From here, make your way through the Arizona desert to Sedona, one of the most famous small cities in America. After exploring the natural monuments and the stunning scenery of Sedona, drive to Flagstaff. From here, you can make your way to the mighty Grand Canyon.
Continue back on route through the deserts of Arizona. You'll enter New Mexico and cross beautiful small towns until you reach your destination of El Paso.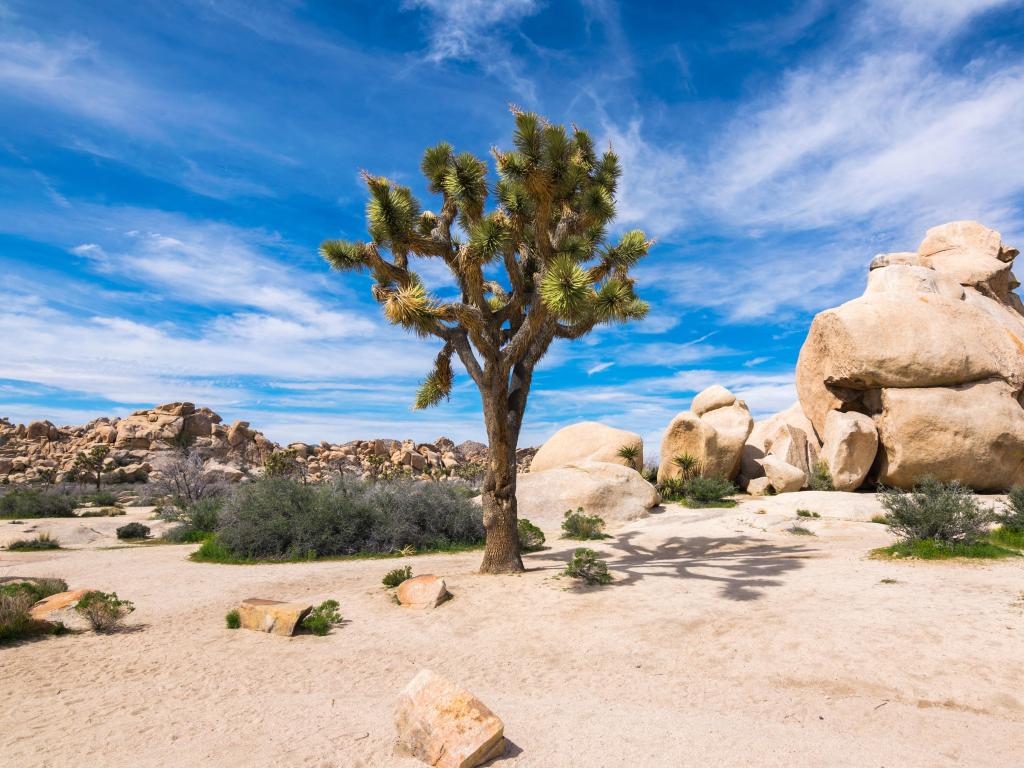 Best places to stop between San Diego and El Paso
With so much to see and do, we recommend taking your time and splitting the journey up by staying in one of the recommended places below. This will give you enough time to really experience the amazing region of the American Southwest while staying rested for the drive ahead.
Explore the big city in Phoenix
About halfway along the Direct Route is Phoenix, the booming capital of Arizona. Here, you'll enjoy sunny weather and desert landscapes with a rich cultural heritage of Native American tribes.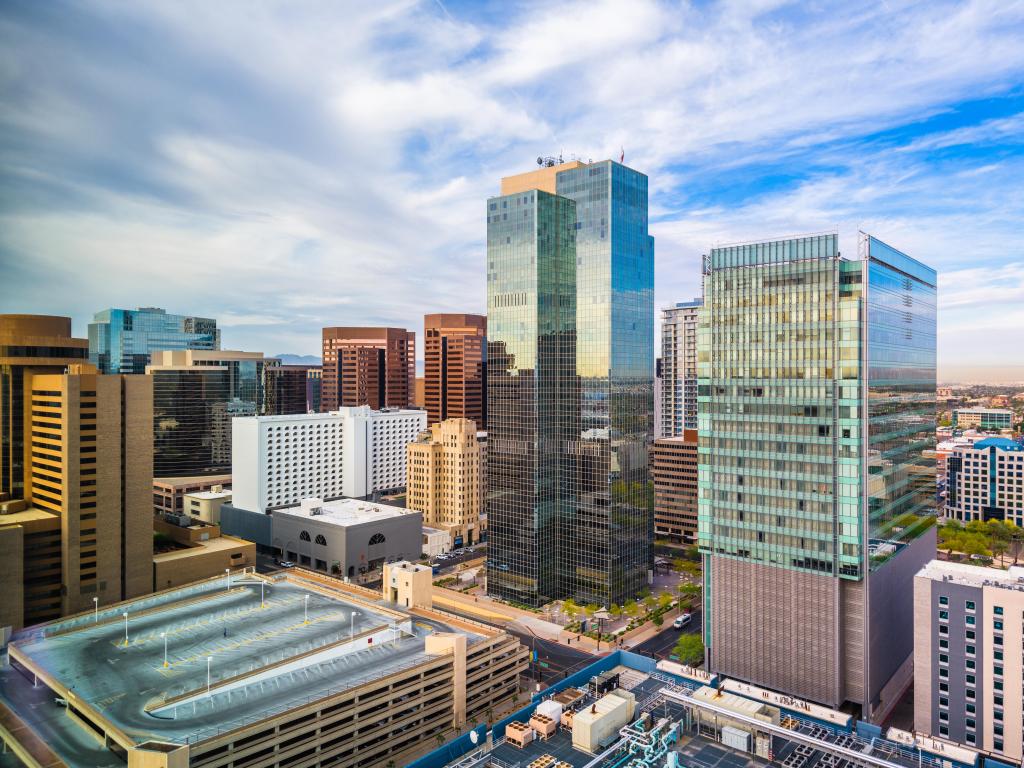 When in Phoenix, make sure to stop by its amazing sights including the Desert Botanical Garden. This 140-acre garden showcases the beauty and diversity of desert plants through various exhibits, trails, and events.
If you love museums featuring art and history, visit the Heard Museum. This museum celebrates the art, culture, and history of Native American tribes of the Southwest. Exhibits include traditional and contemporary art, jewelry, pottery, and textiles.
Next, to get a break from the big city, head to Papago Park. This 1,500-acre park features stunning desert landscapes, hiking trails, and iconic landmarks such as Hole-in-the-Rock and Hunt's Tomb.
When you get to Phoenix, we recommend staying at the wonderful Renaissance Phoenix Downtown. This luxurious and classic hotel is located in downtown Phoenix and features amazing amenities and high-end comfort.
Right when you arrive you can take advantage of the deluxe rooftop pool and bar area offering stunning views of the city skyline. On-site dining options, including Marston's Cafe for breakfast and lunch, and Dust Cutter for cocktails and dinner, make this a favorite hotel for foodies.
The hotel's convenient location in downtown Phoenix makes it within walking distance to many popular attractions and entertainment options, restaurants, shops, and entertainment venues. You'll also have easy access to public transportation, including the light rail and bus stops, for exploring other parts of the city without having to drive.
Explore the natural world in Flagstaff
Towards the halfway point on your way to El Paso is the beautiful city of Flagstaff. This city is known as the perfect stopping point before making your way to the Grand Canyon.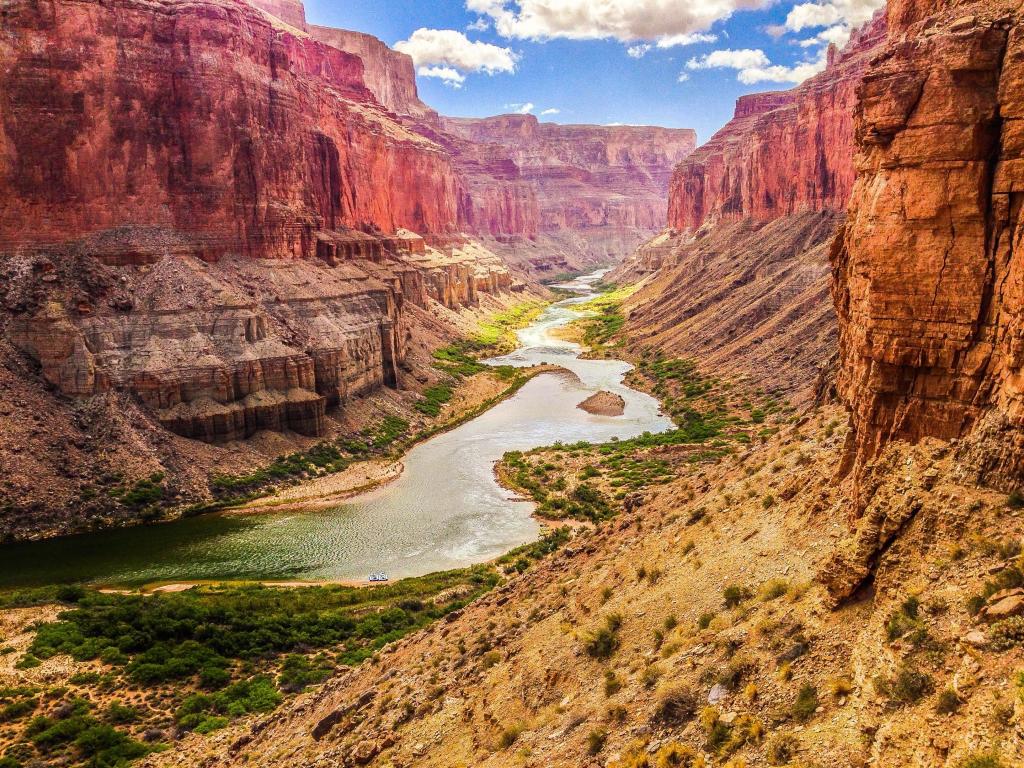 Flagstaff is famous for its small-town vibes, rich culture, and long history. For outdoors people and hikers, the surrounding area is full of places to explore that will surely amaze you.
Within the city, make sure you visit the popular Lowell Observatory to get a birds-eye view of our solar system. Downtown is also full of exciting things to see including dozens of amazing restaurants and bars.
Once you get to Flagstaff, we recommend staying at the charming High Country Motor Lodge. This beautiful hotel has on-site restaurants with nightly entertainment and a popular bar within an open lounge and garden area.
You'll love the friendly service, wonderful amenities, and comfortable furniture and bedding. What's more is there's a fitness center, outdoor swimming pool, hot tub, and plenty of space to walk around.
You're centrally located so downtown entertainment and shopping is only a short walk away. Plus, you're only a few miles away from the must-see Grand Canyon.
Where to stay when you reach El Paso
Once you reach your destination, we recommend staying at the luxurious and iconic Hotel Paso del Norte, Autograph. This wonderful hotel is centrally located downtown and only walking distance from El Paso's top attractions like the El Paso Museum of Art and St Patrick's Cathedral.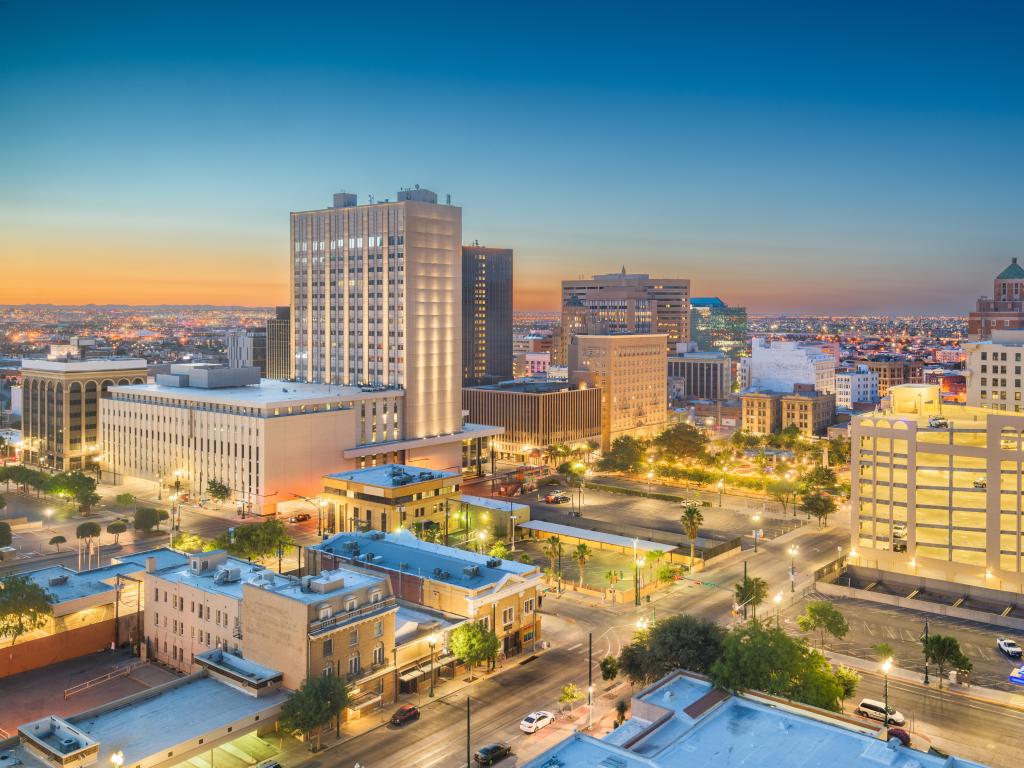 Guests will marvel at the hotel's decorations and comfortable furniture. Plus, the amenities and friendly service are guaranteed to make your visit complete. What's more, you will marvel at the 25-foot glass dome which is a highlight for many people staying here.
The Paso del Norte has an outdoor pool, fitness center with a view, and the famous El Mirado Bar, which overlooks downtown and Juarez, Mexico. Being centrally located, you're also only a short walk away from some of the city's best restaurants and bars.
Things to see on a road trip from San Diego to El Paso
With so much to see and do along the way, your road trip will be filled with excellent memories. Below are our favorite highlights to help you plan for your epic journey.
The Direct Route
Crystal Pier - Check out this restored jetty that was built in 1939. This is an iconic spot to stop for the sunset and see a bit of history all in one.
Imperial Valley Desert Museum - In the Yuha Desert, this new museum is full of indigenous artifacts and art, all found within the Imperial Valley.
Kofa National Wildlife Refuge - If you love nature and wildlife, you have to come here. This park is full of Gila monsters, cacti, and rare flora and fauna native to the desert landscape.
Coronado National Forest - This popular National Park spans nearly 12,000 acres and is full of epic hikes and drives. If you love views and natural landmarks, this is the stop for you.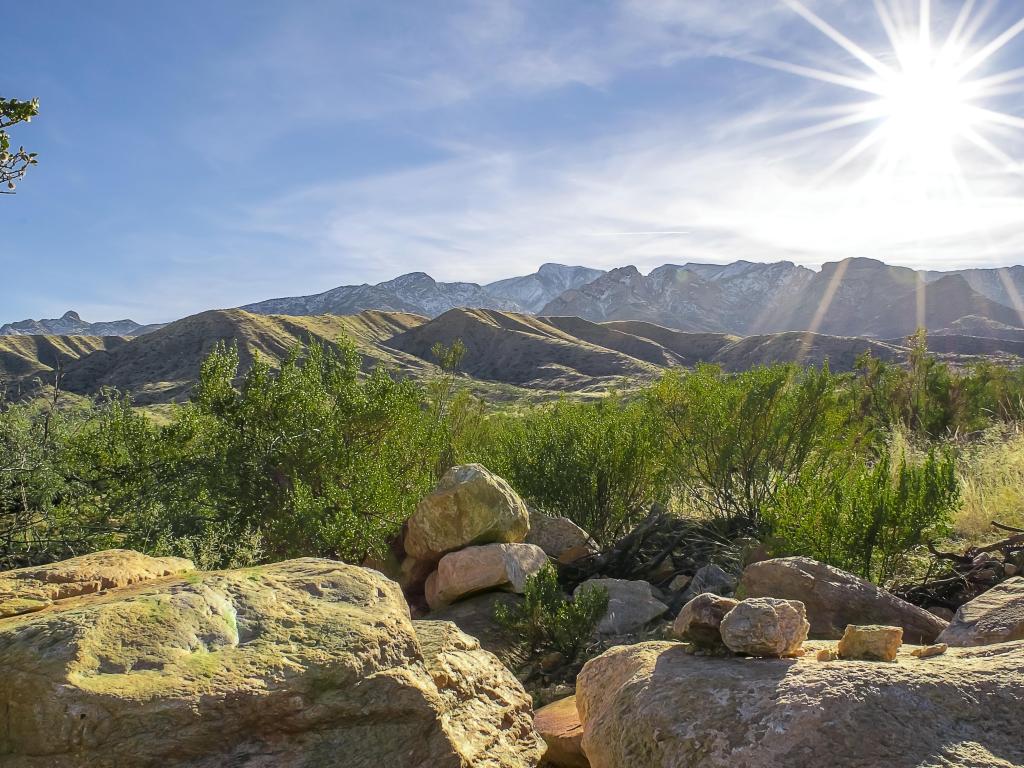 The Grand Canyon Route
LEGOLAND California - About 30 minutes outside San Diego is the theme park Legoland, dedicated to the world's most popular building toy. There are more than 60 rides including a water park and lego-themed dining options as well.
Cabazon Dinosaurs - Come check out this vintage roadside attraction. These towering dinosaurs have made it into movies and postcards for decades and are worth a visit when traveling through the American West.
Robolights - Just outside of LA are the whimsical displays of this classic garden.You'll see unique light displays and sculptures as you walk around enjoying the landscapes.
Lost Horse Mine - Enjoy the remnants of the 19th century gold rush at these former mines just a short drive away from each other.
Rice Desert Signpost - Right in the center of the fantastic Rice Desert, this quirky area is the perfect place for a pit stop photo op.
Montezuma Castle - This historical area is the historic home of the Sinagua People. Montezuma Castle was created directly within a large limestone cliff face and is one of the most remarkable historical landmarks in the USA.
Museum of Northern Arizona - Arizona has a rich and storied history. You can learn all about it at this fantastic museum with artifacts dating back to 15,000 B.C.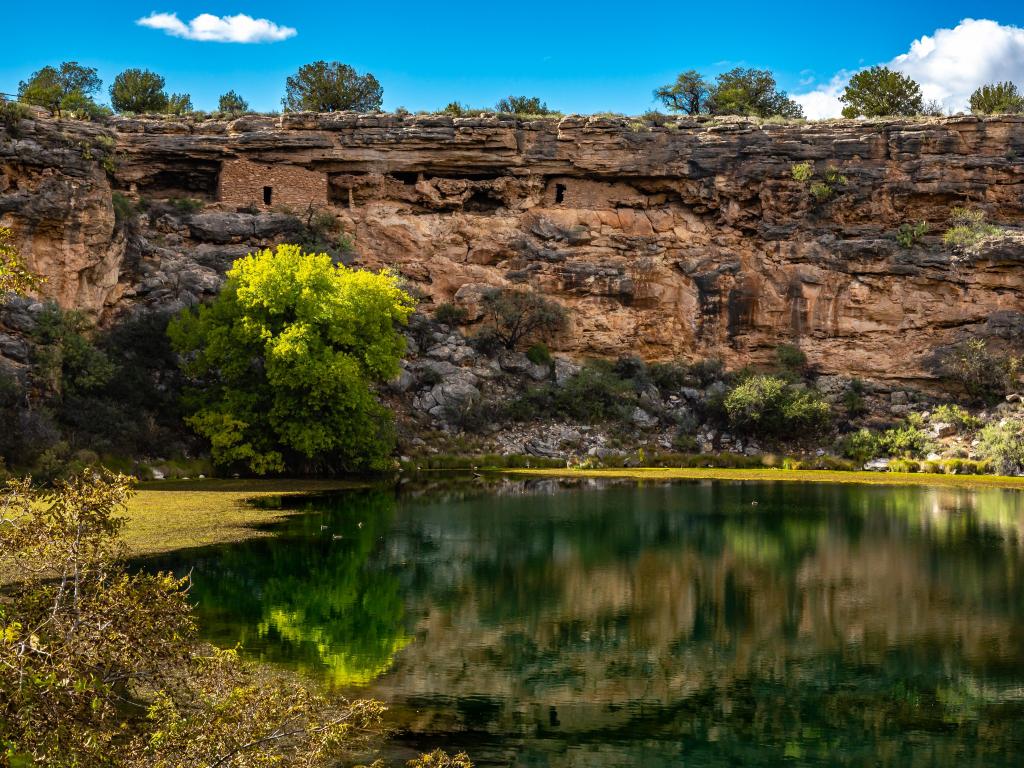 Both Routes
Skyline Regional Park - You'll love the 8,700 acres of mountainous wilderness if you love to hike. There are tons of campsites and hiking trails that make this a must-see stop for nature lovers.
Phoenix Art Museum - This is the largest museum for visual arts in the American Southwest. With over 18,000 pieces, you'll be sure to be amazed.
Estrella Star Tower - This 50-foot tall tower is perfect for observing the night sky near Phoenix.
Butterfly Wonderland - Check out this indoor rainforest habitat, just outside of Phoenix. You'll see tropical plants, butterflies, and get a chance to buy great gifts at the charming gifthouse.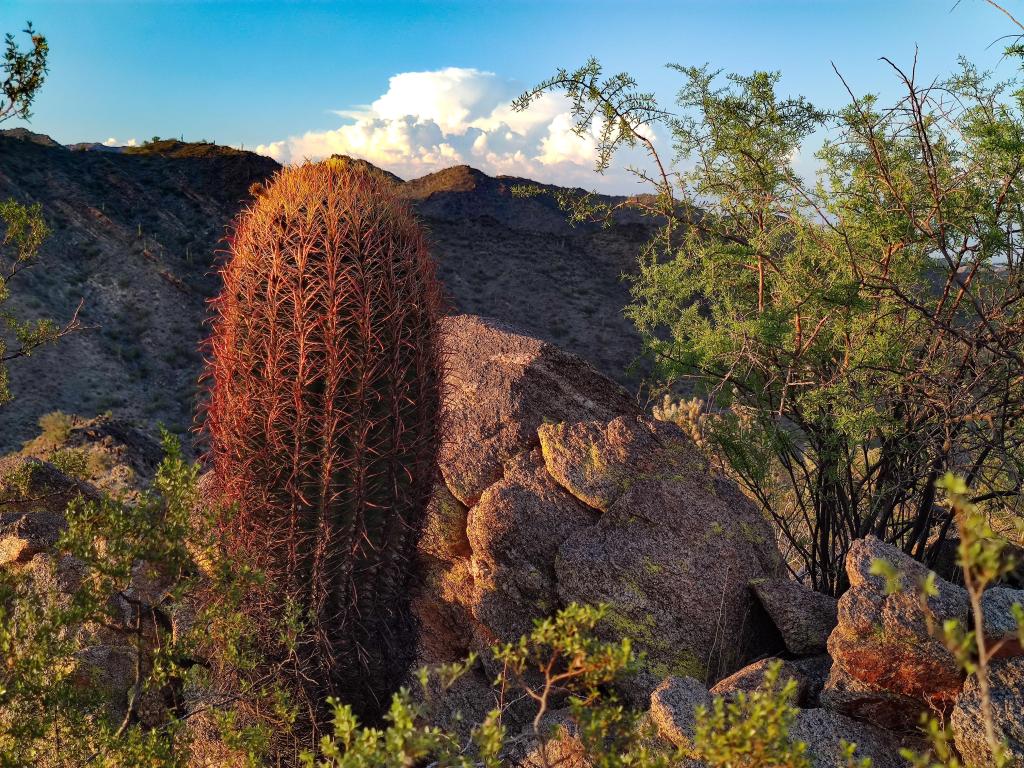 Best time to go on a road trip from San Diego to El Paso
El Paso is a year-round destination but depending on your sensitivity to heat it may be better to visit during the cooler months. Summer is a popular time to visit El Paso, with high temperatures ranging from 85-100 degrees Fahrenheit.
In the summer, visitors should plan for outdoor activities in the morning or evening to avoid the hottest part of the day. Accommodations and attractions may have higher prices due to peak season so make sure to book well in advance.
The Sun City Music Festival takes place on Labor Day weekend in September. Visitors can also enjoy the Plaza Classic Film Festival, the largest classic film festival in the world, which takes place in August.
Winter in El Paso is mild, with temperatures ranging from 30-65 degrees Fahrenheit. Visitors can enjoy outdoor activities such as hiking and biking during this time. The winter months may bring occasional snow and icy conditions, so it's best to check weather forecasts and come prepared.
Spring and fall offer mild temperatures and are great seasons to visit El Paso. Temperatures in spring range from 50-80 degrees Fahrenheit, while fall temperatures range from 60-85 degrees Fahrenheit. These seasons offer lower rates for accommodations and attractions.
The El Paso Downtown Street Festival is a popular music and arts festival that takes place in October. Visitors can really enjoy the music scene as well as the fantastic food stands.