Road Trip from San Francisco to Los Angeles via Yosemite
Are you ready to explore all the best that the Golden State has to offer? This is the quintessential Californian road trip that stretches from the groovy hills of Haight Street, through the wine country and the iconic Yosemite National Park, to the glitz and glamour of Hollywood.
The 620-mile road trip from San Francisco to Los Angeles via Yosemite will take around 13 hours to drive. Notable stops are Oakland, Groveland, Yosemite National Park, Fresno, Sequoia National Forest, Fort Tejon State Historic Park, and San Fernando.
The majestic scenery of granite, sequoia, and oak adorning flaxen hills is complimented by urban hot spots and quaint mining towns you'll see along the way. Read on to start preparing for your dream Californian trip and learn about the best route, things to see, where to stop and when to visit.
How far is Los Angeles from San Francisco via Yosemite, and how long will the road trip take?
Our curated road trip to Los Angeles from San Francisco winds 620 miles from the Pacific to the Sierras and back again, taking 12 hours and 45 minutes of uninterrupted driving to complete.
Traveling via Yosemite and Sequoia National Forest adds some extra mileage, but also makes for an unforgettably magical road trip.
With a Big Gulp by your side, you could conceivably drive this in one day, but an overnight stop near Yosemite would make for a more relaxed trip. We recommend taking at least two to three days with this trip to explore one of America's most iconic National Parks.
This route includes a stop in Sequoia National Forest. In case time is tight for this trip and you just want to see Yosemite, you can skip this additional stop and drive directly from Fresno to Bakersfield. This will shorten the driving time by two to three hours.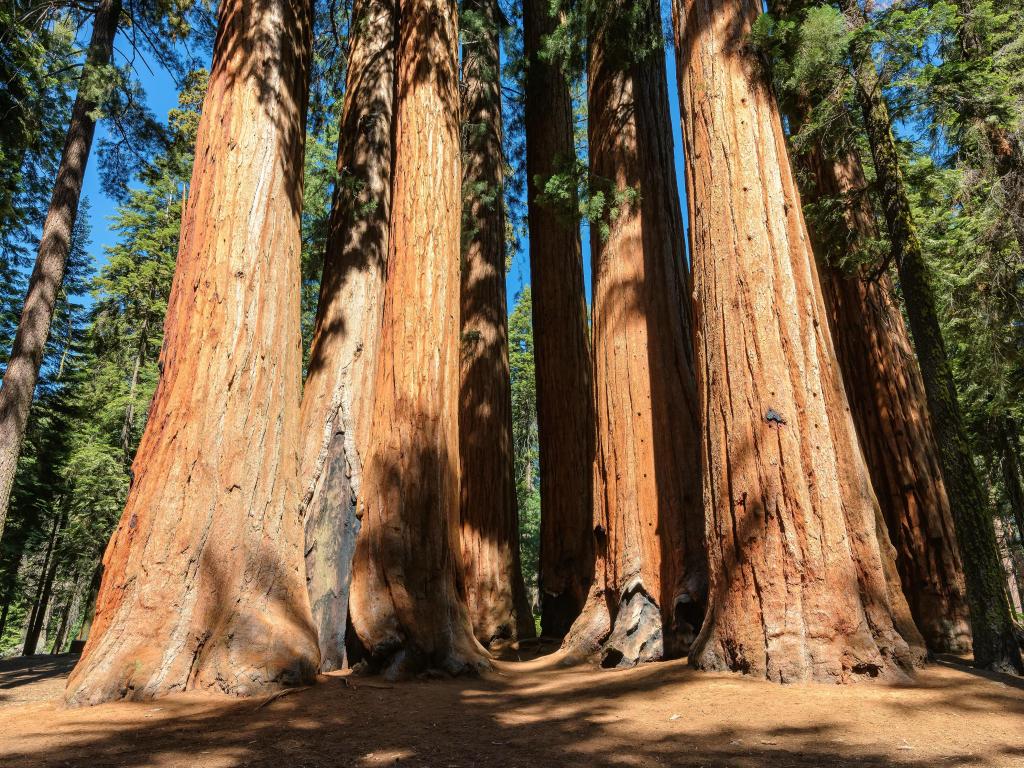 Best road trip route from San Francisco to Los Angeles via Yosemite
The best road trip from San Francisco to Los Angeles via Yosemite starts in the ever-innovative San Francisco Bay Area and then takes you back into the hilly Sierras, where you can travel back in time, exploring the ranches of old land barons and towns built by prospectors during the California Gold Rush.
Yosemite isn't the only majestic Sierra stop on this trip. Sequoia National Forest, which contains the world's largest tree by volume, The General Sherman Tree, is sometimes overshadowed by its northern neighbor.
Still, the savvy tripper knows to put Sequoia, with its surreal landscape, on their National Park bucket list. Regardless of what stops you decide to make, you will be in for a treat as you navigate mural-covered cities, dramatic mountain roads, deep green forests, and Old West towns.
After romping through the pine-scented forests of the eastern mountain ranges, head west to L.A. to treat yourself to beach therapy in the city where stars are born.
The San Francisco Bay Area and L.A. make up over 40% of the population in California and you can expect the traffic in both places to reflect these demographics. Try to leave San Francisco before 6 a.m. or from 10 a.m. to 1 p.m. and aim to arrive in L.A. between 11 a.m. and 3 p.m.
Road trip route from San Francisco to Los Angeles via Yosemite
From San Francisco, take the Bay Bridge Interstate 80 (I-80) E to Oakland and continue along I-580 E to get to Livermore and head south near Mountain House. You will soon arrive in Groveland past Red Hills Recreational Management Area.
Continue along I-120 E/Big Oak Flat Rd until you reach the Big Oak Flat entrance to Yosemite. Shortly after the street becomes El Portal Road and heads for the center of Yosemite Valley where all the sights are.
When you're ready to leave, as hard as that might be, head towards Fresno via Oakdale. Here you can make detours to the beautiful Sierra National Forest and the Kings Canyon National Park, if you have some extra time on your hands.
Otherwise, head south until you reach Earlimart. From there head east through Ducor until you connect with Hot Springs Road, which will take you to the Great Western Divide Highway (M-90) via M-50, right in the middle of Sequoia National Forest.
To continue on to L.A., head towards Bakersfield. Following the interstate and heading south will take you straight into the heart of L.A.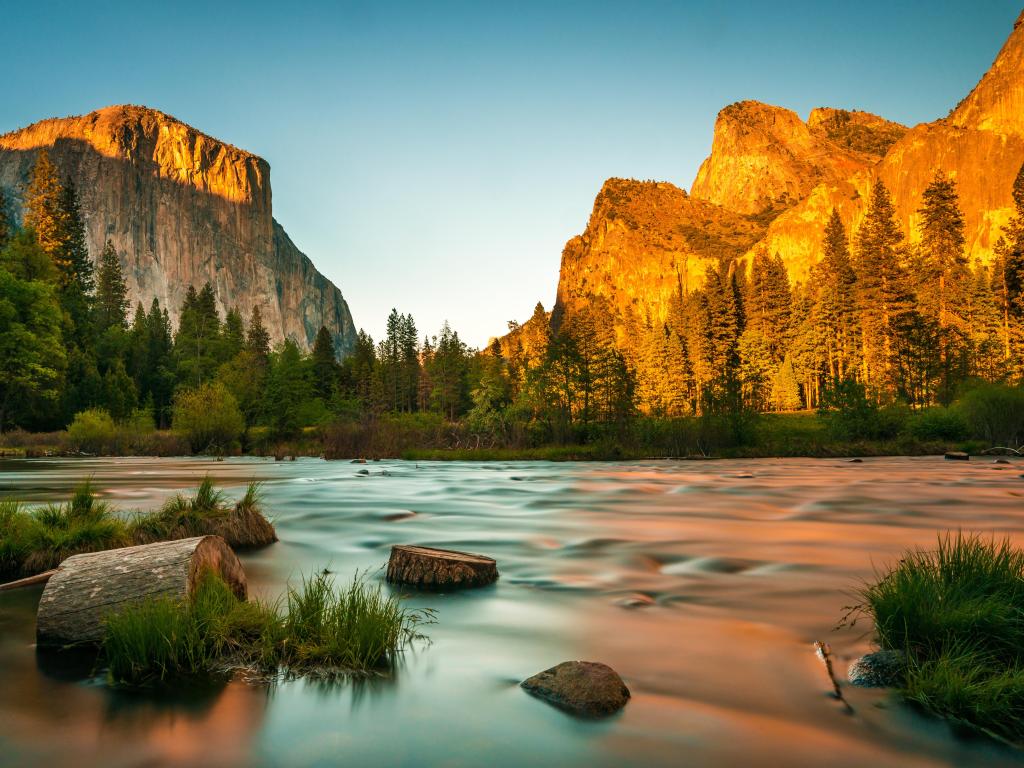 Best places to stop between San Francisco and Los Angeles via Yosemite
This road trip from San Francisco to Los Angeles via Yosemite National Park has a myriad of memorable Californian cities and landscapes, from quirky Oakland to fruit-filled Fresno.
On the way you will pass through the stunning Sierras and other scenery reminiscent of the Old West. For a trip filled with ample wilderness and vintage vibes, read below to see some of our highlights on this route and where to stay on the way.
Overnight stop at the gateway to Yosemite in Groveland, CA
Just before you arrive at Yosemite National Park's scenery resembling a dreamscape of giants, you'll pass through the historic Gold Rush town of Groveland, CA after about three hours of driving from San Francisco.
Groveland is rightfully known as the Gateway to Yosemite along Highway 120 and people have been passing through since 1848. Here you can stretch your legs hiking endless trails through the pine forests and along mountain streams.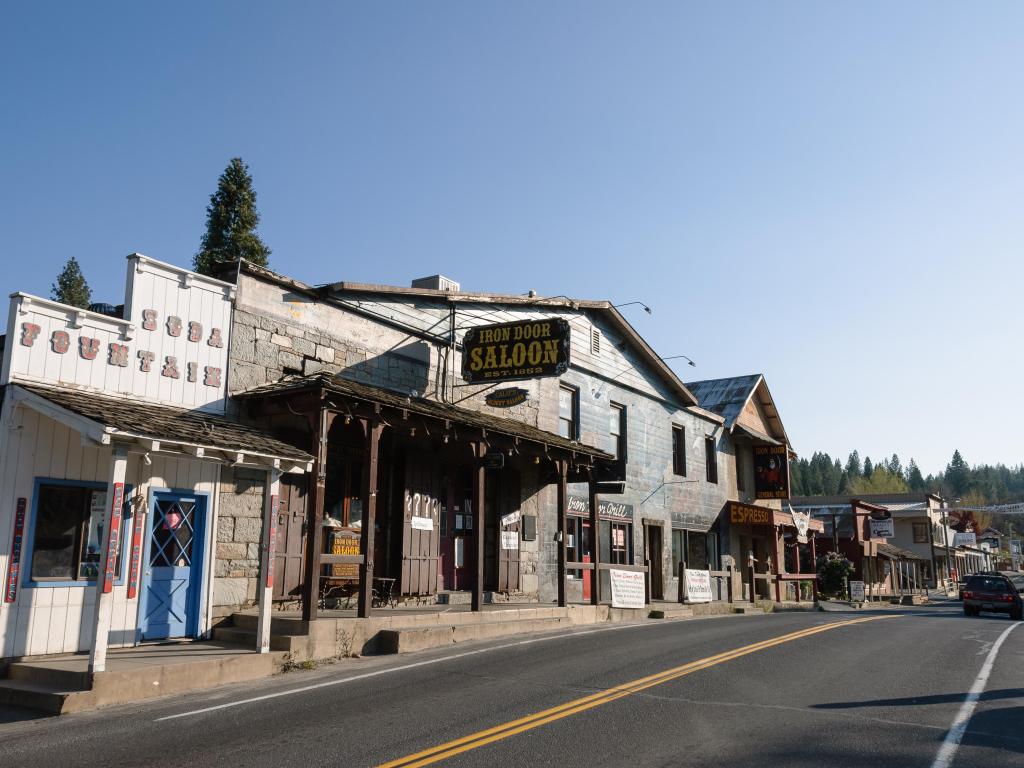 If you want to be refreshed after a day of exploring the majestic landscapes of Yosemite, we think Rush Creek Lodge & Spa is the perfect place for you. It is an upscale hotel with great dining choices, which is a rarity to find in the vicinity of the national park.
This three-star hotel offers guests comprehensive amenities in addition to comfortable rooms with gorgeous views from each balcony. They have an indoor-outdoor spa where you can find rejuvenation and a pool table on their premises for a bit of evening fun.
The lodge is located in the vicinity of the major attractions in this historic town. To learn more about Groveland's Gold Rush days, visit the Groveland Yosemite Gateway Museum which boasts a comprehensive collection that will stir the imagination of any potential prospector.
If you'd rather spend your time outdoors, get ready to climb El Capitan, or take an easy drive from Rush Creek Lodge & Spa to Yosemite National Park, where endless possibilities for adventure await you.
Where to stay when you reach Los Angeles
After you make it through the Grapevine into the City of Angels, check in at The Charlie West Hollywood to find a temporary, and luxurious, home away from home.
This boutique hotel with a British flair is nestled in a quiet neighborhood just a block over from Melrose Place. All rooms have a kitchenette and there is a washer and dryer on-site in case your clothes took a bit of Yosemite with them.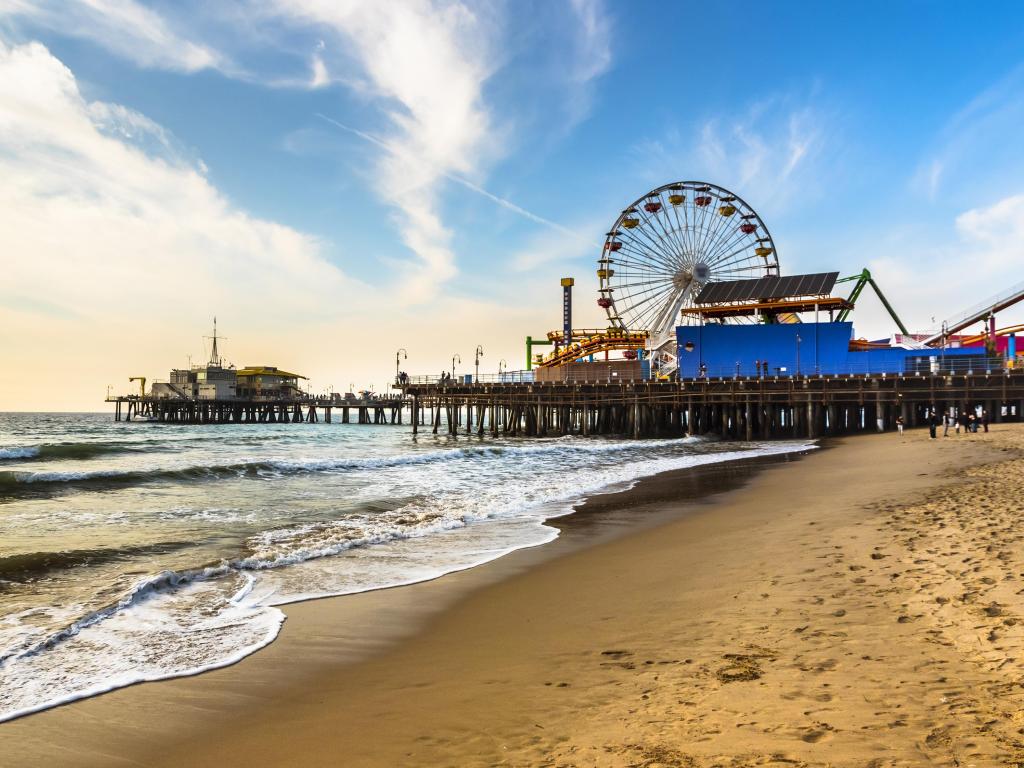 The Charlie is a comfortable and elegant home base from which you can cruise around ritzy Santa Monica, stroll bikini-clad Venice Beach, or take in the more refined visual displays at the Getty Center.
In case you were wondering about the name, this property was previously owned by the famous actor Charlie Chaplin and is a historically designated hotel.
Things to see on a road trip from San Francisco to Los Angeles via Yosemite
As you embark on this Californian adventure, you'll see why so many people have written songs about this extraordinary state. Get that playlist ready and enjoy some of these gems along the way.
Oakland, CA - Oakland vies with San Francisco to be the Bay Area's cultural hotspot. In addition to amazing restaurants, the Lake Merritt area and nearby Museum of California are great places to feel the beating heart of "Oaktown" and learn more about the Golden State.
Livermore, CA - A cute downtown with ample dining options and an increasingly popular winery circuit make Livermore a great place for a lunchtime stopover. See for yourself at the Wente Vineyards Tasting Lounge, Wood Family Vineyards, or Mitchell Katz Winery.
The Cowboy Museum - This niche museum in rustic Oakdale, CA is free to visit and features a great collection of cowboy and rodeo artefacts. If you come during the second week in April you can catch some of this living heritage at the Oakdale Rodeo.
The Willms Ranch - Dating back to the 1850s, this ranch was founded by an early land speculator John R. Willms, who bought up mining claims until he amassed 3,600 acres. While the two-story ranch house has had several updates, it is a registered CA Historical Landmark.
Goodwin Dam Recreation Area - You can explore areas both above the dam and on the stretch of river between the dam and Knights Ferry. There's ample trout fishing and trails through this scenic canyon in the Sierra foothills as well as rafting opportunities for the experienced.
Red Hills Recreational Management Area - Also in the area of Jamestown, this wildlife area has plenty of trails through a sparsely shaded and arid landscape. In the spring the hills come alive with wildflowers and in the winter birders come here to spot a bald eagle or two.
Groveland, CA - A quick stop in this charming Sierra town might tempt you to stay a bit longer. For a treasure trove of local history, visit Groveland Yosemite Gateway Museum, then explore the quaint downtown and surrounding mountain trails.
Yosemite National Park - Described by some as a living temple and now one of America's most photogenic locations, famed photographer Ansel Adams once said, "I knew my destiny when I first experienced Yosemite." With towering granite monuments like Half Dome and El Capitan, lookouts such as Glacier Point and Taft Point, the mesmerizing Yosemite and Vernal Falls, and peaceful Tuolumne Meadows, Yosemite can't help but fill visitors with awe and inspiration. Try to stay at least two days here in order to take in several morsels of this park's extraordinary offerings.
Mariposa Grove of Giant Sequoias - While this grove is still within Yosemite National Park, it is in the southernmost part so you should plan to visit as you make your way to L.A. This is Yosemite's largest grove of these gentle giants and here you can find the Fallen Tunnel Tree.
Fresno Flats Historical Village & Park - As the name suggests, this location in the foothills on the way to Fresno seems as if it's frozen in time. It is the product of a community effort to preserve the area's mining and logging history and features two restored homes from the 1870s.
Fresno, CA - As the agricultural hub of central California, Fresno is full of farming history, industry, and orchards. A must-see is the famous Forestiere Underground Gardens and the Kearney Mansion Museum, housed in a restored building from 1903.
Tulare County Museum - Another stop for the history buffs. This museum in tiny Tulare features a huge collection of artefacts, machinery, and recreations of schoolrooms and offices from the turn of the 19th century. It is housed within the historic Mooney Grove Park.
Sequoia National Forest - Drive along the breathtaking Great Western Divide Highway to the Trail of 100 Giants at the edge of Sequoia National Forest. Hiking amongst towering sequoias in this landscape lost in time will put many things in perspective.
Fort Tejon State Historic Park - This old army fort is surrounded by arid hills dotted with ancient oaks. In addition to military artefacts and models of 19th century scenes, the museum also has exhibits on the original inhabitants of the area, the Yokut tribes.
San Fernando - Sometimes overlooked as a suburb of L.A., San Fernando rewards the curious tripper with its hidden gems. From the Spanish Mission founded in 1797 to the Leonis Adobe Museum, it is brimming with the history of the early days of SoCal.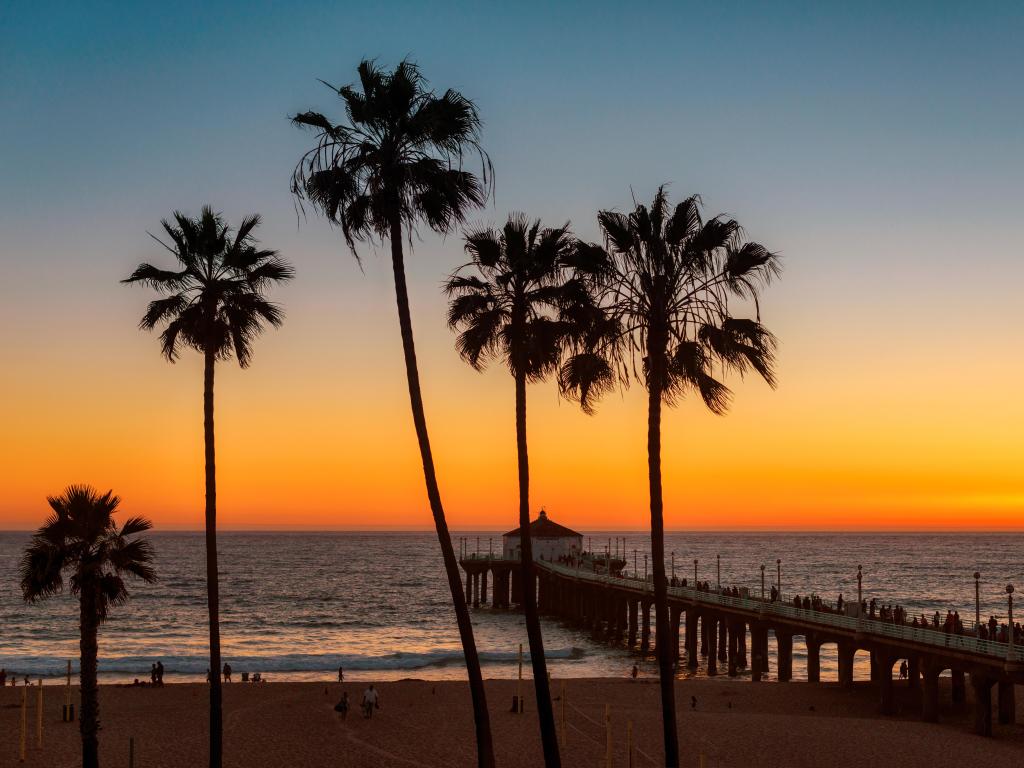 Best time to go on a road trip from San Francisco to Los Angeles via Yosemite
The best time to go on a road trip from San Francisco to Los Angeles is really whenever you feel like it. Given Los Angeles' temperate coastal climate, you can come here for sunshine and good times any time of the year.
In the summer, by the coast, temperatures rarely climb above 90 degrees Fahrenheit, and the evenings are perfect for a stroll down Rodeo Drive. With some SPF, you will be ready to hit any of LA's fabulous beaches from Malibu to Huntington for a classic summer holiday. Just expect more crowds and premium hotel prices.
LA is a great place to escape the winter freeze and you'll only need a light sweater in the evenings. The waters are surprisingly frigid, so plan on procuring a wetsuit if you want to swim or surf.
You can look forward to hiking, biking, and cruising with plenty of sunny days and temperatures around 70 degrees Fahrenheit during the winter months as well.
In the early spring, you can expect a brief period of wildflowers and green hills on your way into LA and in the fall, you will find fantastic spots of color dotted around the state.
Mild weather prevails with temperatures from 55-75 degrees Fahrenheit. March and November are months when you'll most likely see rain in LA, but never much. When it does, expect jubilation from the locals and extra slow traffic. The tourist season starts to pick up in May.
LA is a famously glamorous city that hosts dozens of film and art festivals each year, including the American Film Institute Festival in November.
It is also one of the most culturally diverse places in America where you can participate in community celebrations like the Lotus Festival of AAPI cultures in July and Dia De Los Muertos festivals in early November.