Road Trip from San Jose to Crater Lake National Park
If what you're looking for on a road trip is an escape from the hustle and bustle of city life, then the trip from San Jose to Crater Lake National Park should be at the top of your list.
The 14-hour 30-minute, 670-mile Pacific Ocean road trip from San Jose to Crater Lake National Park passes San Francisco, Berkeley, Napa Valley and Redwoods National Park. Or head inland to travel via Lake Tahoe, Reno and Lassen National Forest.
What better way to relax than watching the sun setting over the Pacific or rising at Lake Tahoe? Read on to find out about the best routes, fantastic places to visit, where to stay and what time to set off on this epic road trip.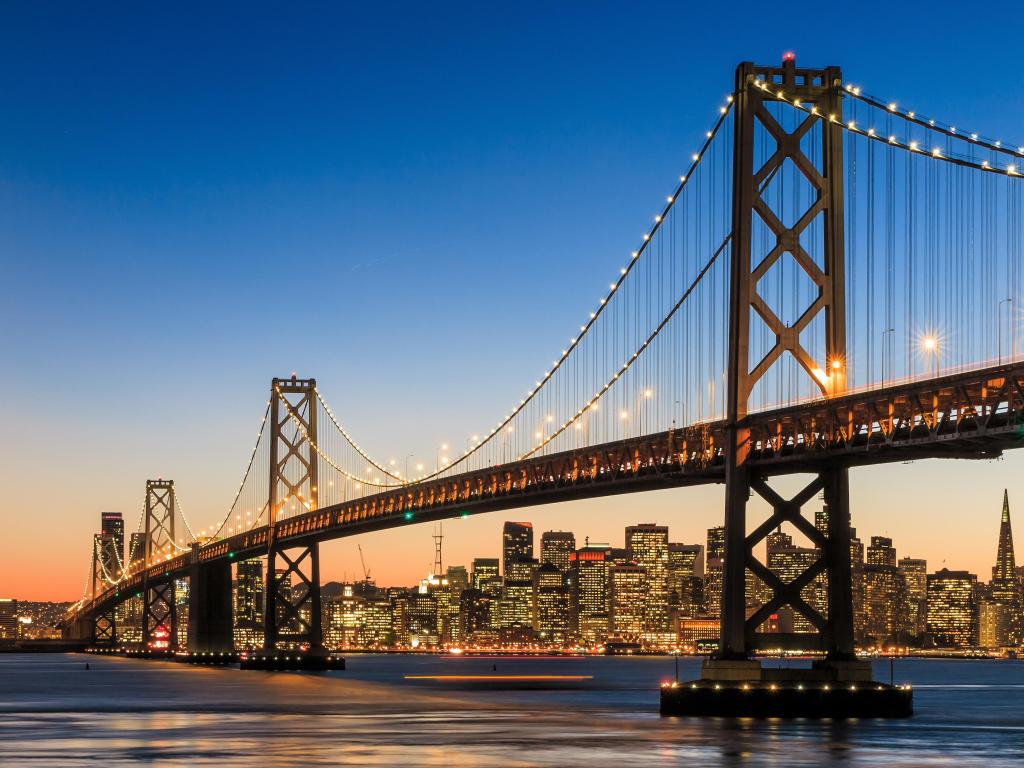 How far is Crater Lake National Park from San Jose, and how long will the road trip take?
Comparison of road trip routes from San Jose to Crater Lake National Park

| Route | Distance | Driving Time |
| --- | --- | --- |
| The Coastal Route | 670 miles | 14 hours 30 minutes |
| The Inland Route | 690 miles | 12 hours 30 minutes |
The 670-mile Coastal Route takes longer to drive, at around 14 and a half hours, not forgetting to add on time to stop and admire the ocean views, stunning beaches and fabulous waterfront towns you'll pass along the way.
The alternative Inland Route is slightly longer, at 690 miles, but takes 2 hours less to drive.
Although you could comfortably reach your destination on either route in 2 days, we'd suggest allowing at least a week to enjoy this beautiful part of the country if possible.
That will give you plenty of time to hike, swim, relax, and enjoy the fabulous views - four of the most important components of an unforgettable road trip!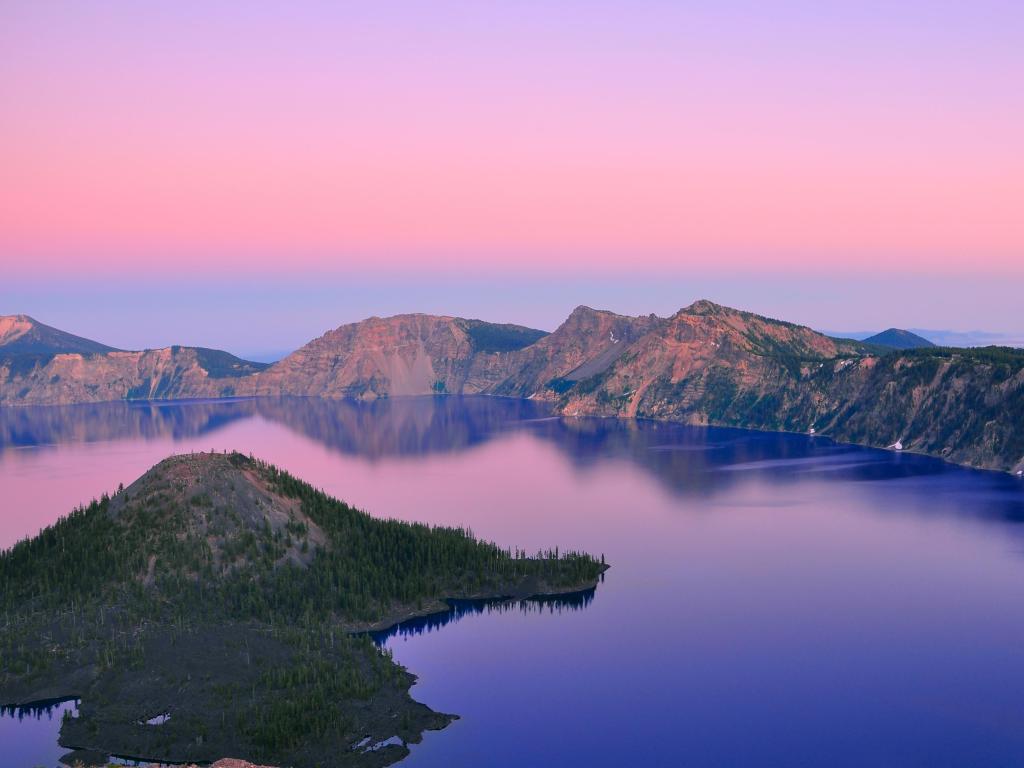 Best road trip route from San Jose to Crater Lake National Park
Most people think of the ocean when they picture a road trip through California, so it should come as no surprise that one of the routes from San Jose to Crater Lake National Park takes you along the coast.
The Coastal Route lets you enjoy the wineries of Napa Valley, stunning Pacific sunsets, as well as some beautiful scenery as you start to wind your way inland.
As an alternative, the Inland Route is also packed full of impressive scenery and natural beauty. Although you'll miss out on the sandy beaches and ocean views that you'd enjoy on the Coastal Route, you'll still be able to spend time on the water as you pass by beautiful Lake Tahoe.
Whichever way you travel, much of the route will avoid the interstate, and with some quieter roads and impressive scenic highways along the way, this is a really special road trip for travellers who look forward to the drive as much as the destination.
The Coastal Route
Keeping San Francisco Bay on your right-hand side, make your way up past Palo Alto and into San Francisco, then cross the Oakland Bay Bridge, passing Oakland and Berkeley as you take the interstate out of the city.
As you approach the edge of the metropolitan area, you'll switch onto the state roads and reach the wonderful Napa Valley. Take a left at Oakville to wind your way through the sun-soaked vineyards until you reach CA-12, which takes you into Santa Rosa.
Follow the highway towards the coast, past Fulton and Mirabel Park. You'll hit the coast near Sonoma State Park. From here, navigating the route becomes extremely straightforward for a while - just follow Highway 1 north, keeping the mighty Pacific Ocean on your left-hand side.
Take your time on this beautiful stretch of the drive, which takes you past Manchester and Mendocino before joining up with Route 101 and skirting around Humboldt Redwoods State Park.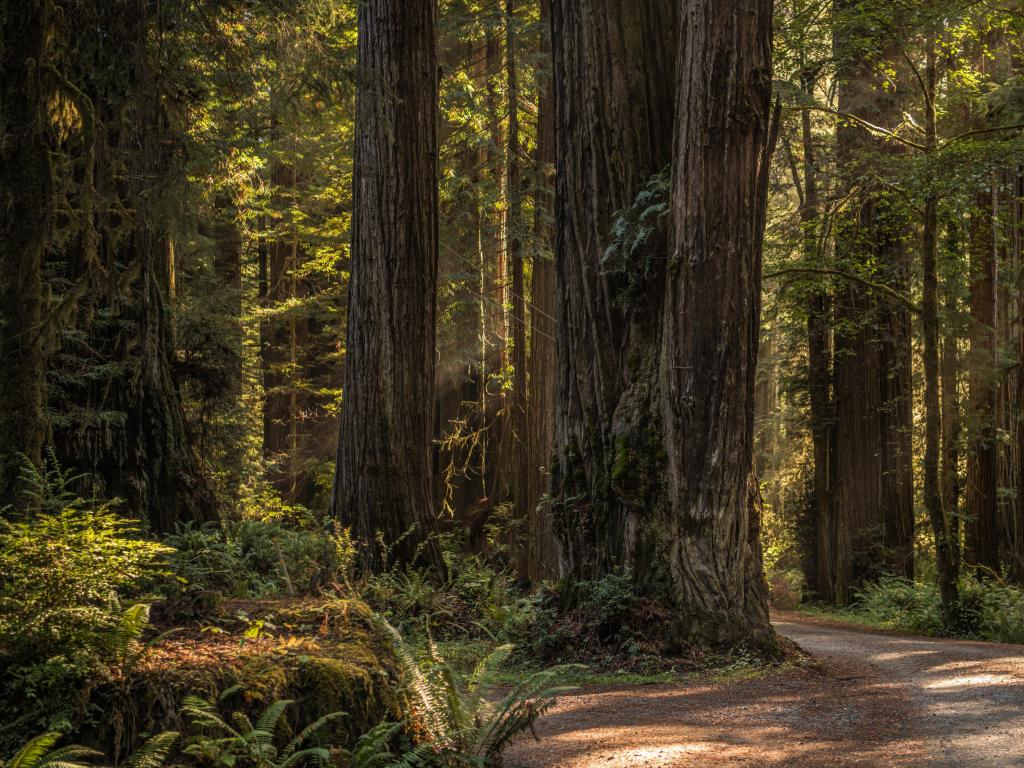 From Eureka, Route 101 takes you along the coast again for a while, and past Redwoods National Park. Close to Jedediah Smith Redwoods State Park you'll finally turn inland towards Idlewild.
Take some time to enjoy this winding forest road as you head into Oregon. The Pacific Coast Ranges will be to your right, and a little further on you'll pass Rogue River-Siskiyou National Forest on your left.
After Grants Pass, continue eastwards, then bear left to follow the Rogue River out of Gold Hill. Then, just after you pass Dodge Bridge County Park, take a left onto the Crater Lake Highway. This will get you right to your destination, passing Lost Creek Lake and Rogue River Gorge along the way.
The Inland Route
Leaving San Jose on Interstate 680 (I-680), head past Fremont and then continue on the interstate towards Sacramento, crossing Suisun Bay along the way.
From here, keeping Folsom Lake State Recreation Area on your right, it's a simple drive along the interstate to reach Lake Tahoe, which sits on the border between California and Nevada.
When you're ready to continue your drive, make your way back to the interstate - if you're starting at the northern end of Lake Tahoe, this will be via Mt Rose Highway. It's only a short hop up the I-580 to Reno.
After Reno, you'll avoid the interstate for most of the rest of this drive. The route will take you back into California and you'll pass Honey Lake before arriving at Susanville.
Next, the route takes you west again, passing Coppervale before skirting the northern end of Lake Almanor. You'll be driving on CA-36 by this point, which takes you through some amazing, forested countryside past Mineral, the gateway to Lassen Volcanic National Park.
At Paynes Creek take a right turn and head towards Redding, where you'll pick up the interstate again for a short while. Head north from here, passing the beautiful Shasta Lake, then switch onto the highway just after Black Butte and Weed.
You'll get impressive views of Mt Shasta and the surrounding landscape right from the highway as you drive through Somerset and Dorris and across into Oregon.
Then, simply follow the highway through Klamath Falls and alongside Klamath Lake, before bearing left to pass Fort Klamath and on to your destination, Crater Lakes National Park.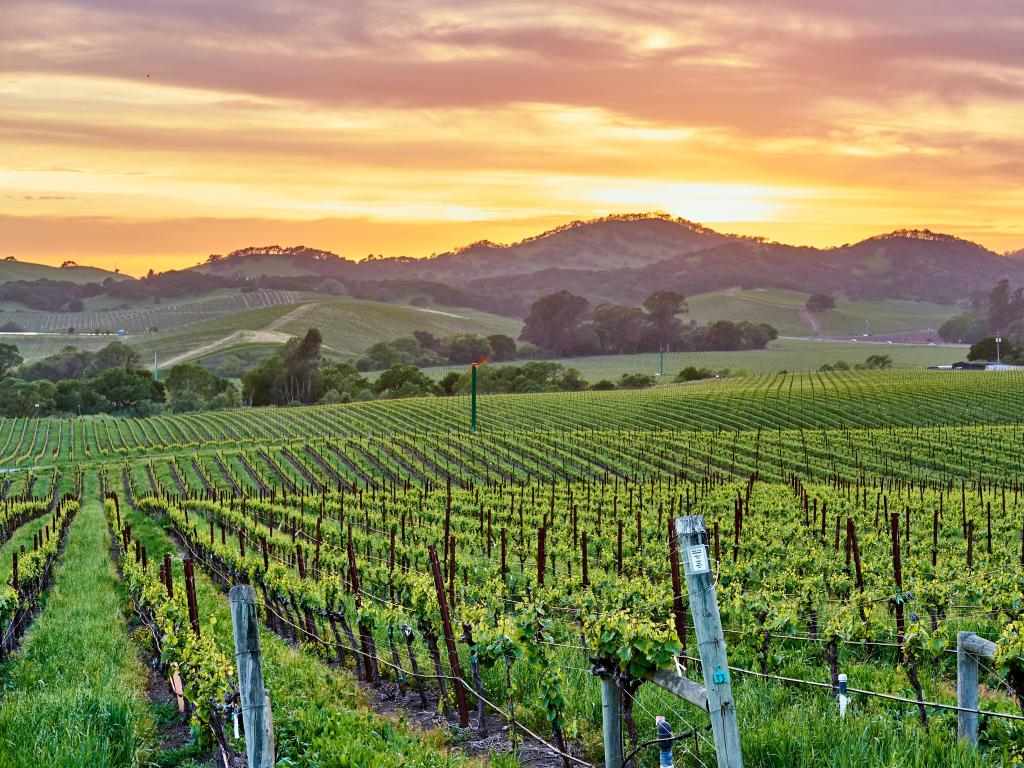 Best places to stop between San Jose and Crater Lake National Park
Although this isn't the longest road trip you could make, there's so much to do as you travel from San Jose to Crater Lake National Park that you're going to want to take a few days to make the drive.
With several options open to you when you take this trip, we've picked out some of our favorites.
Watch the sun set over the Pacific in Eureka
If you're taking the Coastal Route, Eureka is halfway to your destination. Famed for its unique Victorian architecture, creative culture, artisans, and highly rated restaurants, this city by the ocean is also home to some breathtaking scenery and sunsets.
One of the things that Eureka is famous for is as the gateway to Redwood National Park. The ancient, giant trees here are spectacular, and definitely worth the drive out of town.
If you'd like to spend some time in town, the historic center of Eureka. With more than 150 Victorian buildings, it's one of the best preserved in the state. One of the most impressive is the Carson Mansion.
Just a couple of minutes' walk from the historic old town and its shops and restaurants, the Eureka Inn is a great place to stay. It makes sense to stay in a historic building while you're here; the hotel is set out in Elizabethan Tudor style and boasts ornately decorated rooms.
As the hotel is near the waterfront you can walk out to enjoy the view, or hop in the car to get to the beaches a couple of miles out of town. Then when you head back for the evening you can relax at the hotel's pool or enjoy a meal at one of the restaurants which are only a few steps away.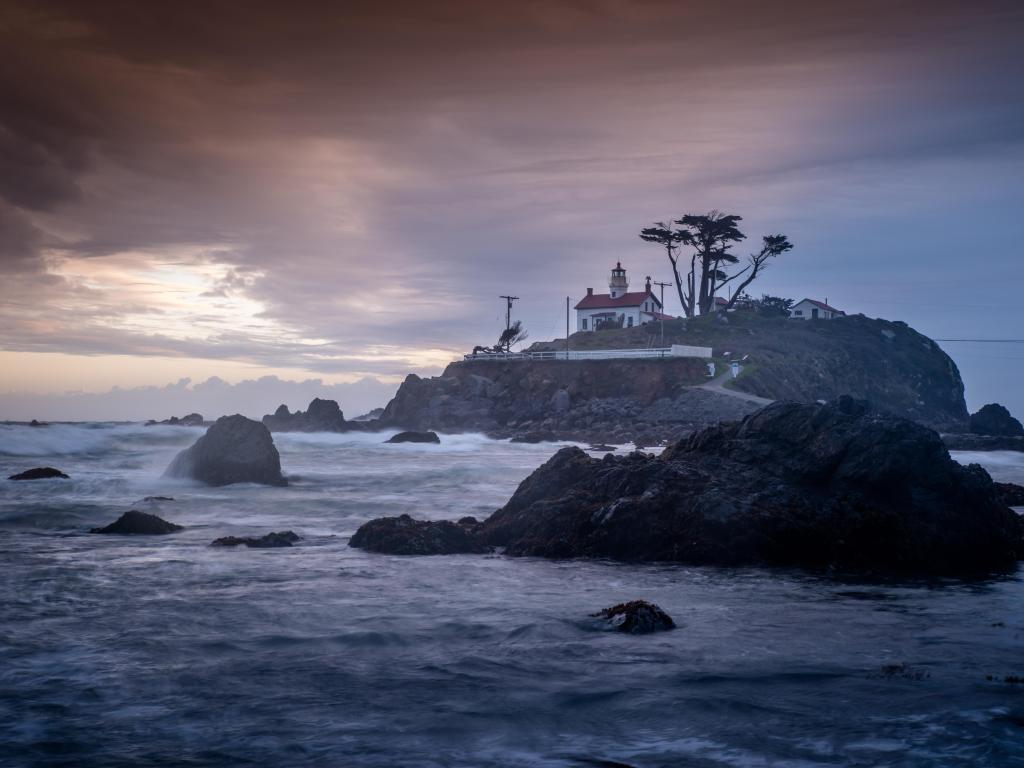 Swim in sparkling Lake Tahoe
If you're taking the Inland Route, you'll find Lake Tahoe around 4 hours out of San Jose, making it a great option for the first night of your road trip. It's known for its scenery, turquoise waters, luxurious hotels and recreational opportunities - the perfect place to escape from the city.
You'll never tire of the views of Lake Tahoe, and with an incredible outlook across the lake and mountains, The Landing Resort and Spa is a great hotel choice while you're here.
This beautiful hotel boasts rooms with fireplaces for the ultimate relaxing experience if you're here in the cooler months. There's also an on-site spa, heated swimming pool, a hot tub and an upscale restaurant.
One of the best ways to admire the beauty of Lake Tahoe is by taking a sailing cruise. Then hop into a gondola to take in panoramic views from above. To explore a little further, head across to Emerald Bay State Park for its magnificent scenery.
Near Heavenly Village Ski Resort, you can take advantage of free transportation to the nearby village for food and drink, or to try your luck at its casinos. Sand Harbor State Park is also located nearby if you'd rather keep focused on the great outdoors.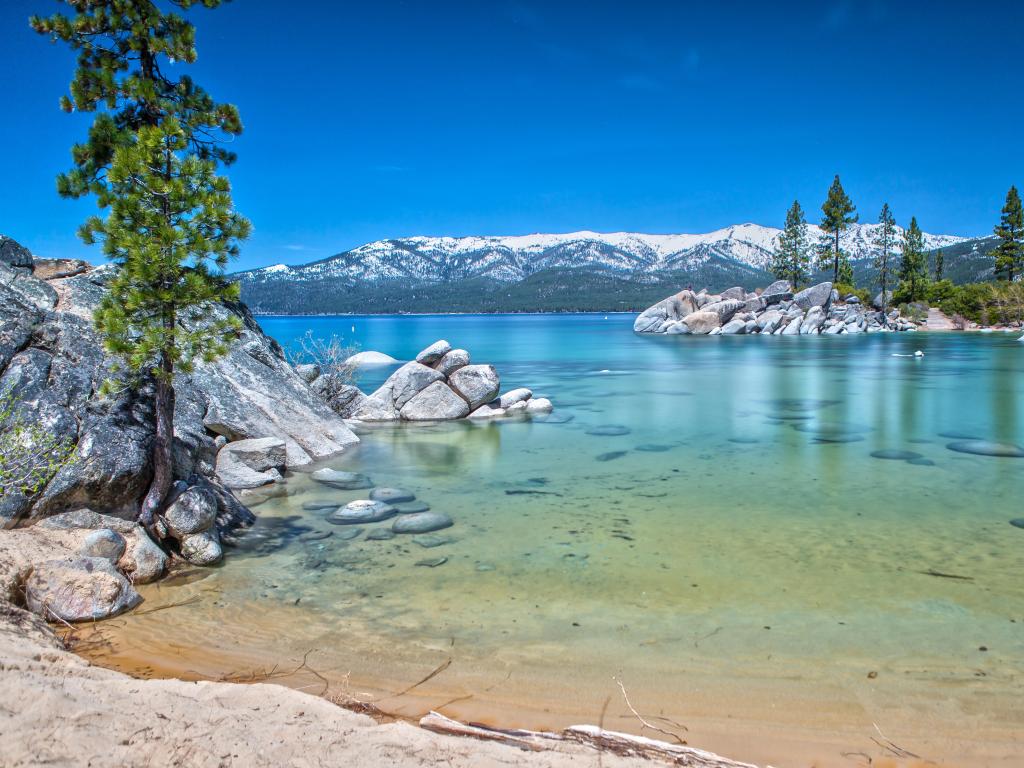 Where to stay when you reach Crater Lake National Park
Accommodation options in the immediate vicinity of Crater Lake National Park are extremely limited, so Klamath Falls and Rocky Point are the best places to stay when you're approaching the park from the south.
Situated right by Upper Klamath Lake, Crater Point Gateway - Rocky Point Resort is a great hotel set in beautiful surroundings.
The hotel has a restaurant, bar and BBQ facilities for that perfect lake getaway atmosphere, and many of the popular hiking trails in the Klamath Falls area start within walking distance.
Things to see on a road trip from San Jose to Crater Lake National Park
Even though the road trip from San Jose to Crater Lake National Park is only a relatively short one, there's plenty to see and do along the way.
We've picked out some of the highlights to get you started in planning your drive:
Coastal Route
San Francisco Bay Area - The iconic San Francisco Bay is famous for its stunning views, waterfront, and of course the island of Alcatraz where the old federal prison is situated. It made an appearance in the famous film 'The Rock' starring Nicolas Cage and the late Sean Connery.
Oakland - Situated on the east side of the bay, and home to the Oakland Raiders, this is a great place to stop by before continuing your journey.
Berkeley - Just outside San Francisco, Berkeley is famous for its bars, restaurants and urban nightlife, which attracts tourists and students from far and wide.
Napa Valley Wineries - Napa Valley is famed for being home to over 400 wineries and the famous Cabernet Sauvignon its most prized possession. You can take a tour of many of them, and taste some of the best wine the region has to offer, all while looking out over the beautiful vines.
Di Rosa Center for Contemporary Art - Nestled among the vines in Napa Valley's iconic Carneros region, you'll find this fascinating collection of modern artworks, many of which are produced by local artists.
Manchester Beach - If you're looking for some serene scenery combined with peace and quiet, then be sure to visit Manchester Beach in Mendocino County.
Carson Mansion, Eureka - Famed for its Victorian architecture and located in Old Town, Eureka, the house often been billed as one of the most impressive Victorian homes in America.
Battery Point Lighthouse & Museum - Situated at the foot of Lighthouse Way, this landmark is a site to behold, and the best part Is that it's open to the public. You can even book your own personal tour online.
Lost Creek Lake - Immerse yourself into peace and quiet at Lost Creek Lake. Escape from the beaten path before reaching your destination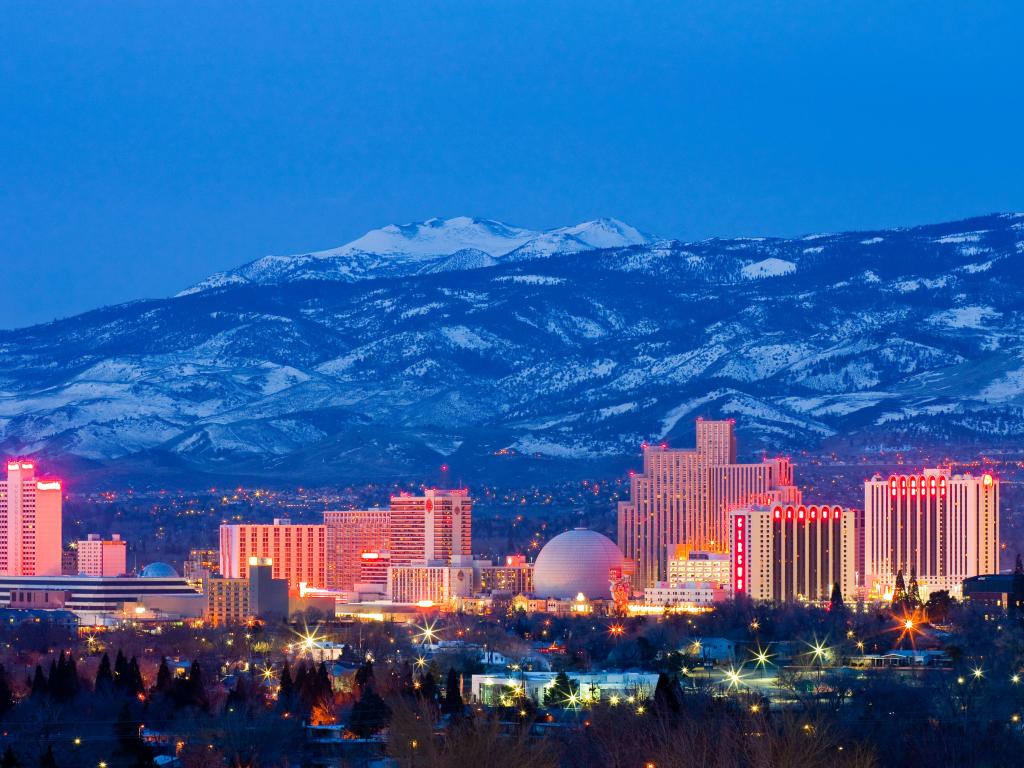 Inland Route
Fremont - Visiting Fremont is a good way to begin your road trip. It is regarded as one of the best places to live in California and serves as a cultural hub for the area.
Crocker Art Museum - This gallery is host to some of the prominent Californian artworks and international ceramics that you'll be hard-pressed to find elsewhere.
California State Museum - This non-profit institution opened its doors to the public in 1998 and hasn't looked back since. Be sure to visit the California Hall of Fame exhibitions.
Lake Tahoe Boat Rides - You can book a personalized lake boat cruise or take a tour to Emerald Bay. You have the choice of a captained or private charter cruise.
Emerald Bay State Park - You will find a precious piece of history at Emerald Bay State Park. Vikingsholm is a 38-room mansion and is believed to be one of the best pieces of Scandinavian architecture in the United States.
Idlewild Park - This is a well-known amusement park that caters mostly to children but there's always something for adults too!
Sierra Nevada Zoological Park - If you like exotic animals, then this is the perfect place for you. You can book a safari or simply walk and browse at your own pace.
Nevada Museum of Art - Situated in the popular city of Reno, this museum is well worth paying a visit. You will encounter some priceless pieces of art from both domestic and international artists.
Best time to go on a road trip from San Jose to Crater Lake National Park
Crater Lake National Park receives significant snowfall, and seeing as the park remains open all year round, winter sports enthusiasts should definitely consider visiting during the colder months. It's possible to enjoy snowmobiling, snow sledding, fishing, and back-country skiing at this time of year.
Temperatures rarely rise above 40 degrees Fahrenheit during winter, and with all that snow and ice you'll need to be prepared for a drive through wintery conditions.
Taking the trip at this time of year won't be the first choice for every traveler, but if you're a keen skier or snowboarder, it's definitely worth taking the plunge!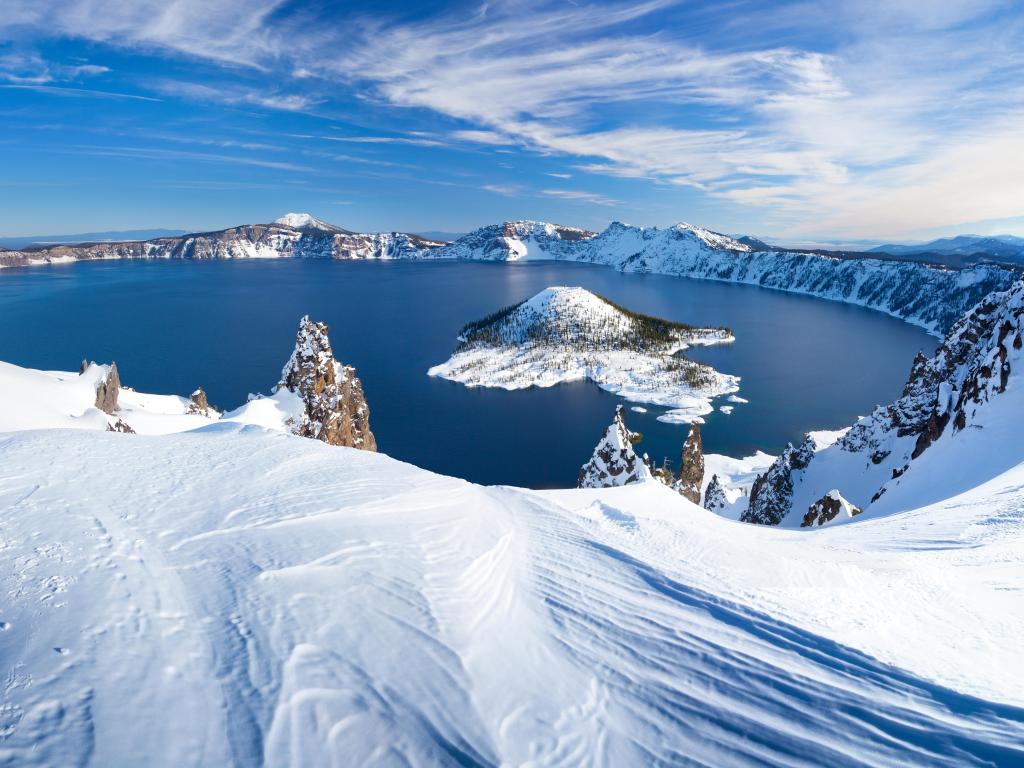 In contrast, summer temperatures top 70 degrees Fahrenheit at Crater Lake National Park, making it a great time to enjoy the landscape. However, the park is likely to be much more crowded from June to September.
Due to the climate, most outdoor events take place in the summer - festivals include Freedom Celebration and Klamath Falls Fair. You can also book night sky photography tours locally, or rent a kayak to explore the river.
As an alternative, spring or fall are both good times to travel. Temperatures tend to be more pleasant as they steadily climb to a more favorable 60 degrees from April onwards.
Whether you're visiting in spring, summer or fall, you can enjoy the national park's museums all through these seasons, including Train Mountain Museum and Collier Logging Museum.