Road Trip from San Jose to Los Angeles
Take a scenic drive across California's beautiful landscape, taking in cool cities, beach towns and nature-rich preserves, all the while soaking up sunny vibes on the epic road trip from San Jose to Los Angeles. On the way, you can also visit the famed national forests of California.
The 380-mile road trip from San Jose to Los Angeles takes 7 hours to drive. Highlights include Santa Cruz, Malibu, Santa Monica, Fresno and Los Banos, plus Ventura, Big Sur, Pismo Beach, Monterey, Sequoia National Forests and Yosemite National Park.
There's so much to see on this cool trip. Whether you're after urban or beach vibes, forests or epic national parks, this trip from San Jose to the City of Angels has you covered. Read on to find out the best routes, times to visit and our favorite things to see along the way.
How far is Los Angeles from San Jose, and how long will the road trip take?
Comparison of road trip routes between San Jose and Los Angeles

| Route | Distance | Driving Time |
| --- | --- | --- |
| The Inland Route | 380 miles | 7 hours |
| The Coastal Route | 400 miles | 8 hours 30 minutes |
This California dream trip is a relatively short one, meaning that it is ideal if you're pressed for time. The quickest option of our two recommended routes from San Jose to Los Angeles takes you inland via Fresno, covering 380 miles it'll take just under 7 hours to complete.
If time isn't an issue, a slightly longer route taking you along the Californian coast is another fantastic option. This Coastal Route spans a distance of 400 miles but will take slightly longer, with a drive time of 8 hours and 30 minutes.
The above drive times don't take into account for stops along the way, which on this scenic route, you'll definitely want to plan in. We'd therefore recommend you take between three and four days to complete this trip, giving you plenty of opportunities for memorable stops.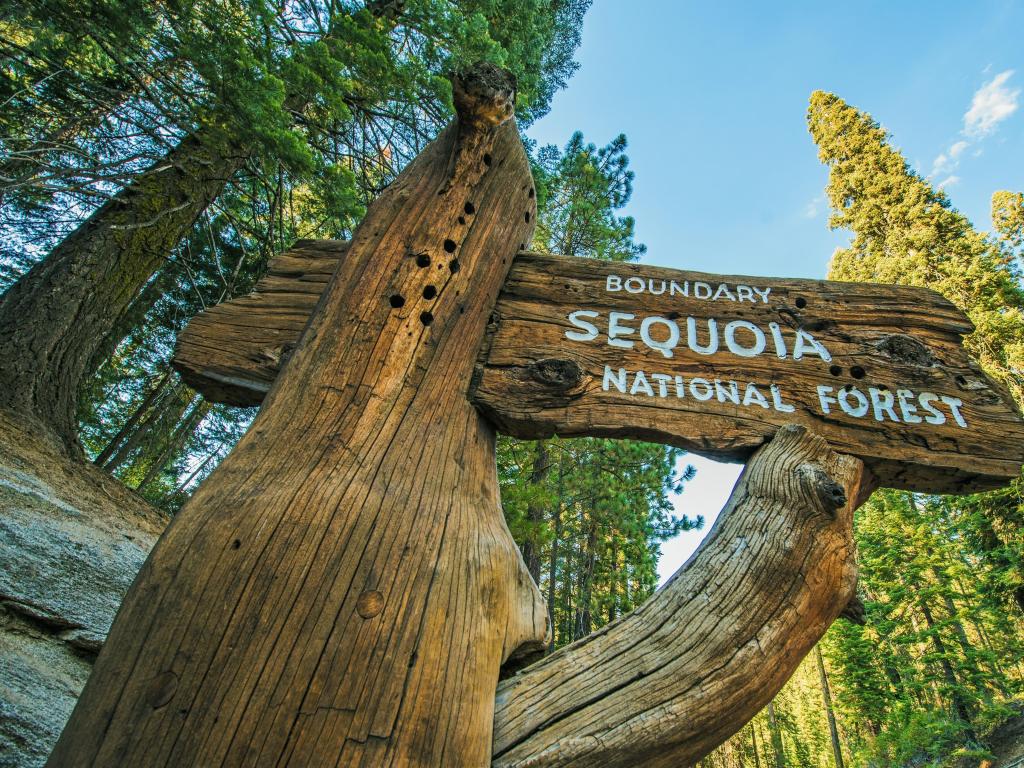 Best road trip route from San Jose to Los Angeles
Both of our recommended routes from San Jose to Los Angeles offer great views, awesome attractions and cool towns to explore. There's no better route to follow, so the choice will entirely depend on what you'd like to get out of this great trip.
For incredible coastal scenery and a huge array of beach towns, our Coastal Route is a fantastic option. Taking you through some of the best places, including Santa Cruz, Monterey and Big Sur, you'll get the rugged coastline, wildlife spotting opportunities and stunning views.
This is an ideal route if you love the beach and all the activities it has to offer. Go surfing at Ventura, enjoy a stroll on the beach at Pismo, or go celebrity spotting in Malibu - this is the ideal beach vibe trip! Though you will be missing out on the beautiful national forests of California.
If you'd like a quicker drive to LA, then our Inland Route might suit you better. A slightly more direct route, this option will take you via national reserves and inland towns, offering incredible detour options to Sierra, Inyo and Sequoia National Forests through Fresno.
As well as having the option to make a long detour to the Yosemite National Park if you have time on your hands, the Inland Route also includes visits to Los Banos, Santa Clarita and Bakersfield. While rich in forests and parks, this route doesn't offer coastal scenery.
The Inland Route
To follow the Inland Route, leave San Jose on US-101 South, and drive past Henry W. Coe State Park towards San Luis Reservoir. Drive through Los Banos and head towards Fresno past Fairmead.
Here, you will have the opportunity to make detours to visit Yosemite National Park, Sierra National Forest, Kings Canyon National Park and Sequoia National Park.
Otherwise, keep driving towards Bakersfield, where you will get the opportunity to visit Bear Valley Springs. Head past Castaic Lake State Recreation Area and Santa Clarita, keeping Angeles National Forest on your left. You will soon arrive at your destination in Los Angeles.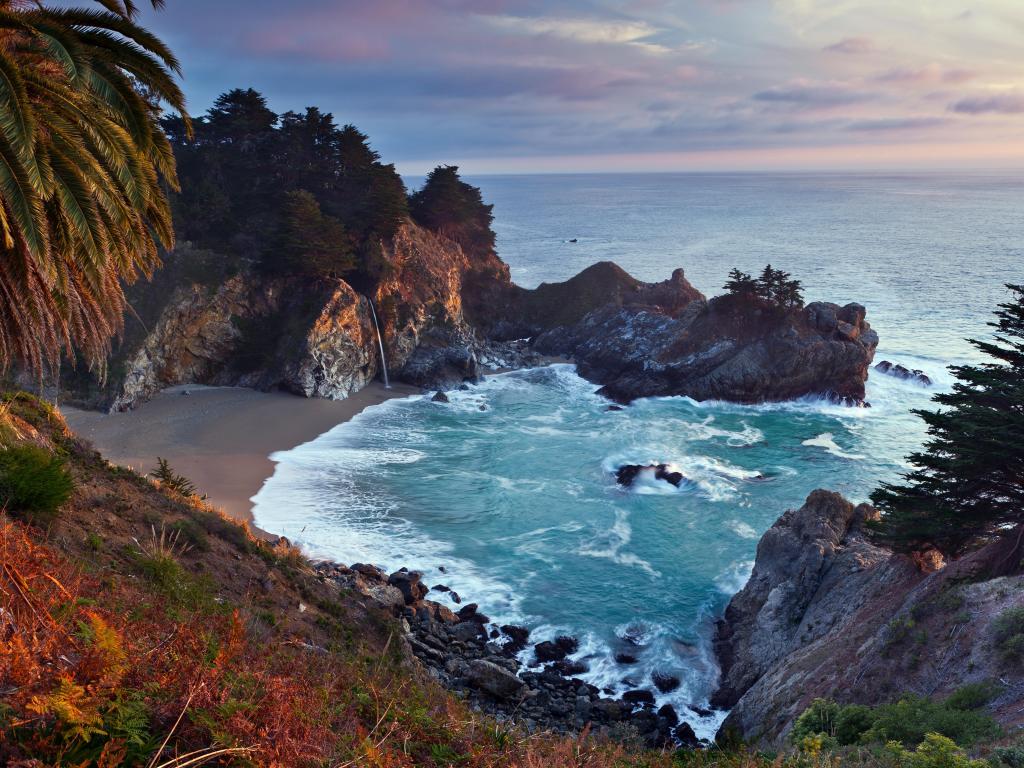 The Coastal Route
Head towards Santa Cruz as you leave San Jose. Following the coastal CA-1 highway will take you to Monterey and Carmel-by-the-Sea.
Drive past Pfeiffer Big Sur State Park and keep following the highway into Pismo Beach. After your visit, head towards Santa Maria and Los Alamos.
Heading southeast, drive through Cachuma Lake Recreation Area. You will soon arrive in Santa Barbara. If you have time, you can make a detour to the Pine Mountain here.
If not, keep following the signs for Los Angeles as you drive past Los Padres National Forest and through Ventura and past Point Mugu State Park into Malibu. Driving past Santa Monica Mountains National Recreation Area will take you into Los Angeles.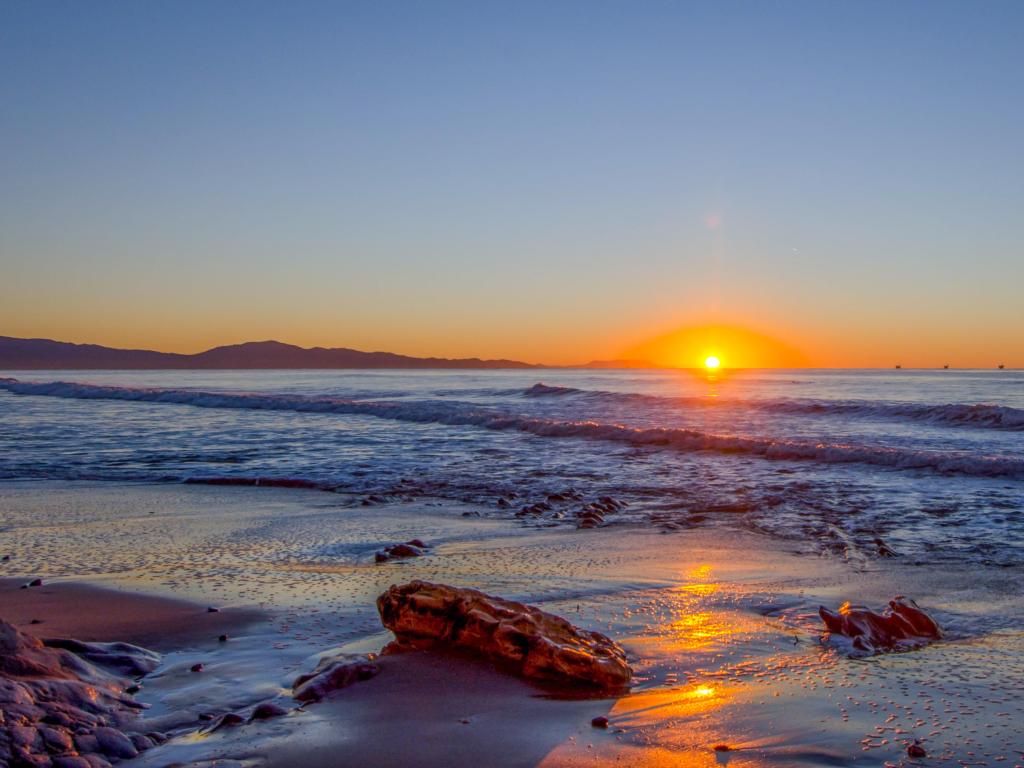 Best places to stop between San Jose and Los Angeles
Whether you're after a woodland retreat or a beachfront resort, the road trip from San Jose to Los Angeles has you covered. Of all the spectacular hotels you'll pass en route, here are the ones we think you should keep an eye out for:
Stay in the heart of Bakersfield
Conveniently located just 2 hours and 30 minutes away from LA, Bakersfield is an ideal overnight option if you decide to follow our Inland Route. Not only is it a great stop to rest up before your final destination, but it also has a great range of indoor and outdoor activities.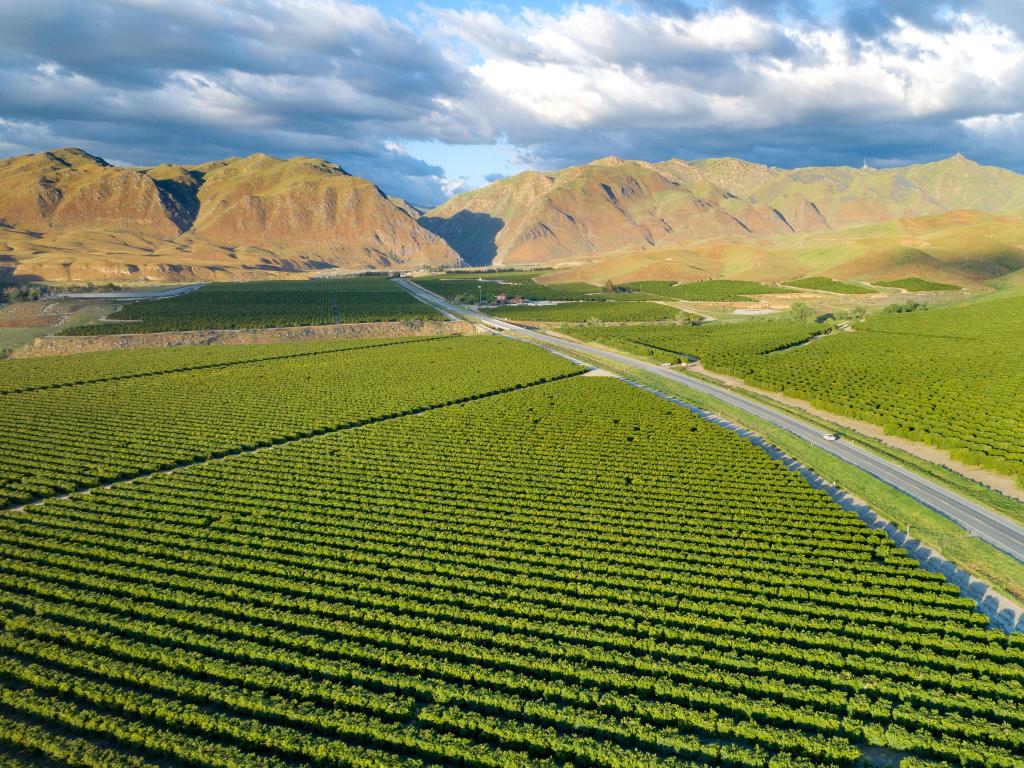 For those looking for luxurious accommodation after a day of exploration, the Duniya Hotel is an outstanding option. This 4-star hotel boasts an outdoor Olympic-sized pool set in a tropical courtyard and a beautiful lounge area for you to relax in.
This stylish hotel boasts comfortable rooms and an onsite restaurant, The Highway 99 Cafe, which doubles as an entertainment center with a billiards table and karaoke. Located in the heart of Bakersfield, you're only just a short walk from its amenities too.
Just some of the city's highlights include the Buena Vista Museum of Natural History, where you can learn about geology and palaeontology, and the California Living Museum where you can get to know the plants and animals of California.
For something more outdoorsy, the Kern River Ranger District offers opportunities to hike through the mountainous ranger district which is part of Sequoia National Park.
Stunning beach views in Pismo Beach
For a great location on our Coastal Route, Pismo Beach is perfect. Situated halfway between San Jose and Los Angeles, this is a great stop if you're looking to split your drive over a couple of days. Aside from that, it's an incredible resort city that's a destination in its own right.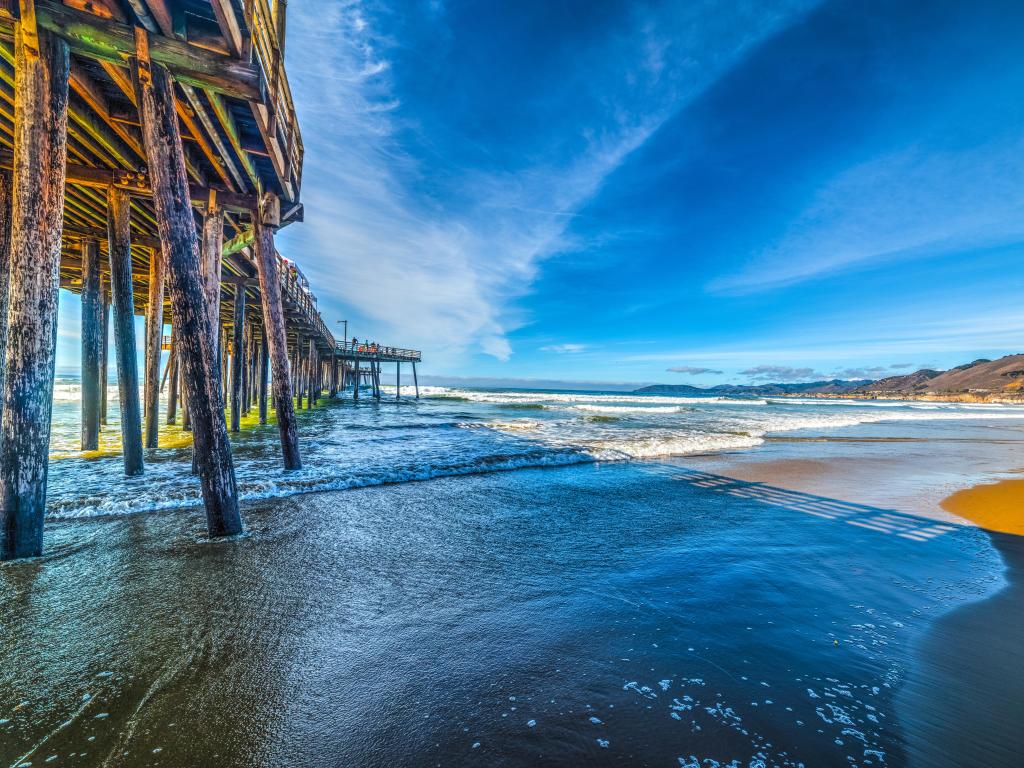 Known for its stunning beaches and local wineries, Pismo Beaches blends natural beauty with surfer charm. Just some of the things you should do while visiting include a walk to its iconic pier where you can catch a stunning evening sunset, or simply enjoy the coastal views.
If you're visiting between October to February, then you'll be treated to a spectacular view of migrating butterflies who head to Pismo Beach to escape the cold Mexico winters. Forming dense clusters in a Eucalyptus grove, it's quite an unforgettable sight.
To really make your stay memorable, you could include a stop at the Inn at the Pier. This beautiful hotel is just 100 yards if Pismo State Beach, offering unrivalled views of the sea, there's no better place to stay if you'd like to fully immerse yourself in the beach lifestyle.
As well as incredible sea views, this 4-star resort features an onsite restaurant, outdoor pool and popular bar. There's also a shared lounge area. If you can pull yourself away from this great resort, you'll find the bustling shopping center and city amenities just a short walk away.
READ MORE - Our Guide to Pismo Beach
Dream of Hollywood in Los Angeles
The iconic City of Angels of the nation's center of film and television industry, packed full of studios including Paramount Pictures, Universal and Warner Brothers, it also has beautiful beaches, and incredible nightlife as well as the iconic and much-loved Hollywood sign.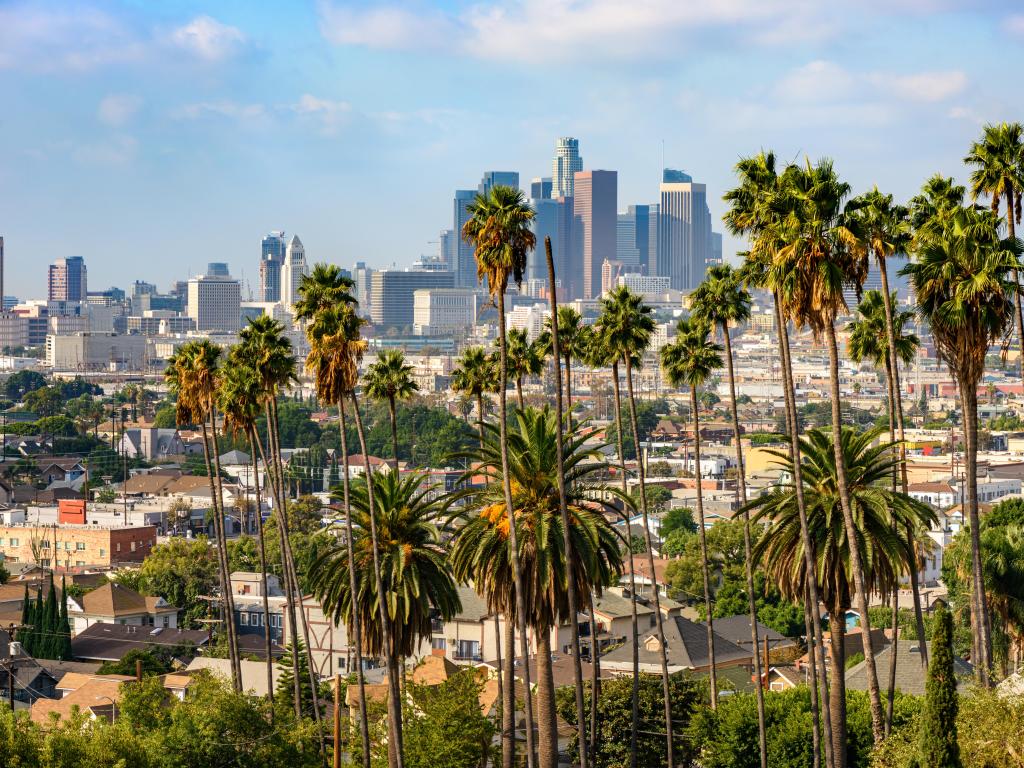 You can't explore LA in a day, there's just too much to see. So, a great option would be to stop at one of its many fantastic hotels and enjoy exploring the great city at a leisurely pace. Of all the great nearby hotels, Dream Hollywood will offer a truly authentic experience.
Close to attractions such as the Hollywood walk of fame, the Hollywood sign, Griffith Observatory and Capitol Records Building, this hotel also offers fantastic amenities including a spectacular rooftop swimming pool and several dining options if you want to unwind after a long drive.
Just a short drive from Disneyland and Universal Studios Hollywood, you'll be able to explore much of the city before parking your car back at the hotel's onsite parking and relaxing for the night in its modern, stylish and comfortable rooms, while dreaming and breathing of Hollywood.
Things to see on a road trip from San Jose to Los Angeles
This relatively short but stunning road trip offers a huge choice of attractions, towns and cities to visit as you drive across California either inland or via its stunning coast. To help you plan your stops along the way, we've set out some of the highlights that this trip has to offer: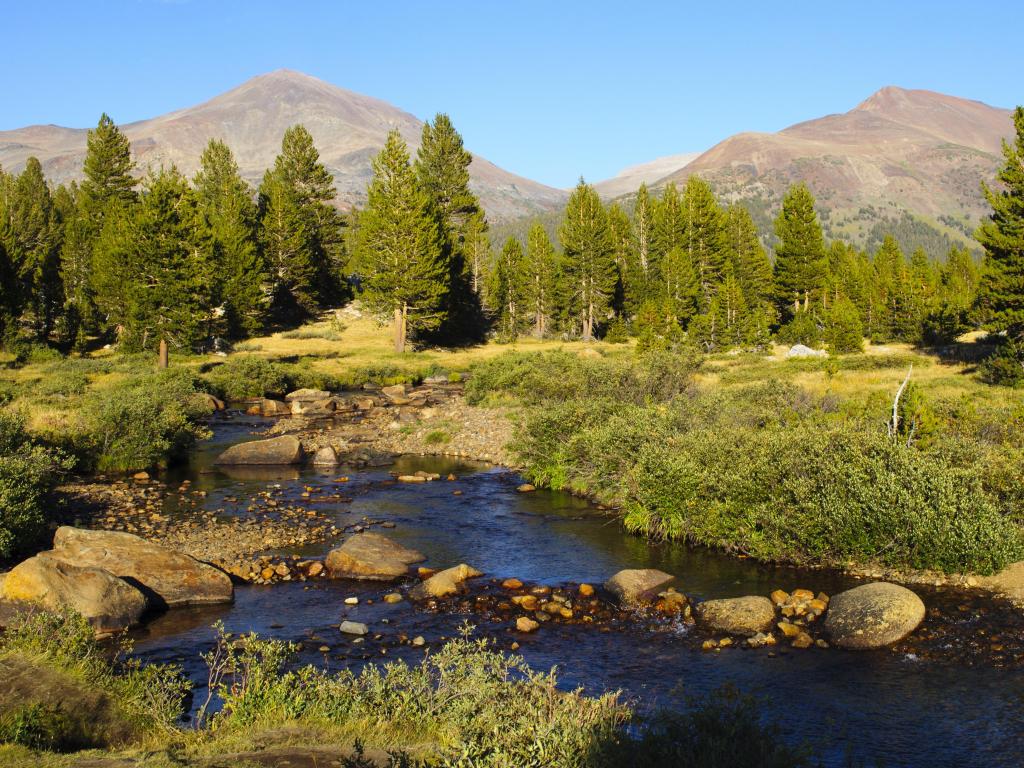 The Inland Route
Pacheco State Park - Stretch your legs and immerse yourself in nature on hiking, biking, and horse-back riding trails. Head there in Spring to see stunning displays of wildflowers.
Joaquin Rocks - Get your hiking boots and trek up Joaquin Rocks, a formation of three pillars located on the Joaquin Ridge in the Diablo Range.
Fresno - Known for its stunning parks and gardens, Fresno is a community of creatives. This charming city is also the perfect gateway to visit California's beautiful national forests. While here, check out the Forestiere Underground Gardens, where you can see fruit trees (among other fascinating flora) grow underground!
Bakersfield - Expand your knowledge of Geology and Paleontology at the Buena Vista Museum of Natural History. Or continue your natural education at the California Living Museum which explores the flora and fauna of the state.
Kern River Ranger District - Take a detour from Bakersfield and stretch your legs on hiking trails that climb through the breathtaking mountains of the Kern River Ranger District, part of the Sequoia National Forest.
Fort Tejon State Historic Park - Visit the abandoned military fort which offers historical exhibitions and 400-year-old oak trees.
Alamo Mountain - Take a detour and climb Alamo Mountain. Hike the challenging 17.8-mile loop and take in absolutely stunning views.
Six Flags Magic Mountain - Spend a few hours at the famous theme park, known for its many rollercoasters. Next door is a summertime water park with huge water slides and a wave pool.
Griffith Observatory - Go by the iconic Griffith Observatory as you enter LA. This stop is worth it for the views of LA alone, but also boasts incredible exhibits about the stars (of space, not Hollywood!).
Sierra National Forest (slight detour) - If you have extra time, you could take a short detour while stopping at Fresno to explore Sierra National Forest, among others. You'll be rewarded with mountain backdrops, beautiful wildlife, spectacular lakes and stunning trails.
Yosemite National Forest (longer detour) - For a slightly longer detour, you could even take a drive to Yosemite National Forest. This iconic national park offers incredible views of the Sierra Nevada mountains, giant sequoia trees and picturesque lakes.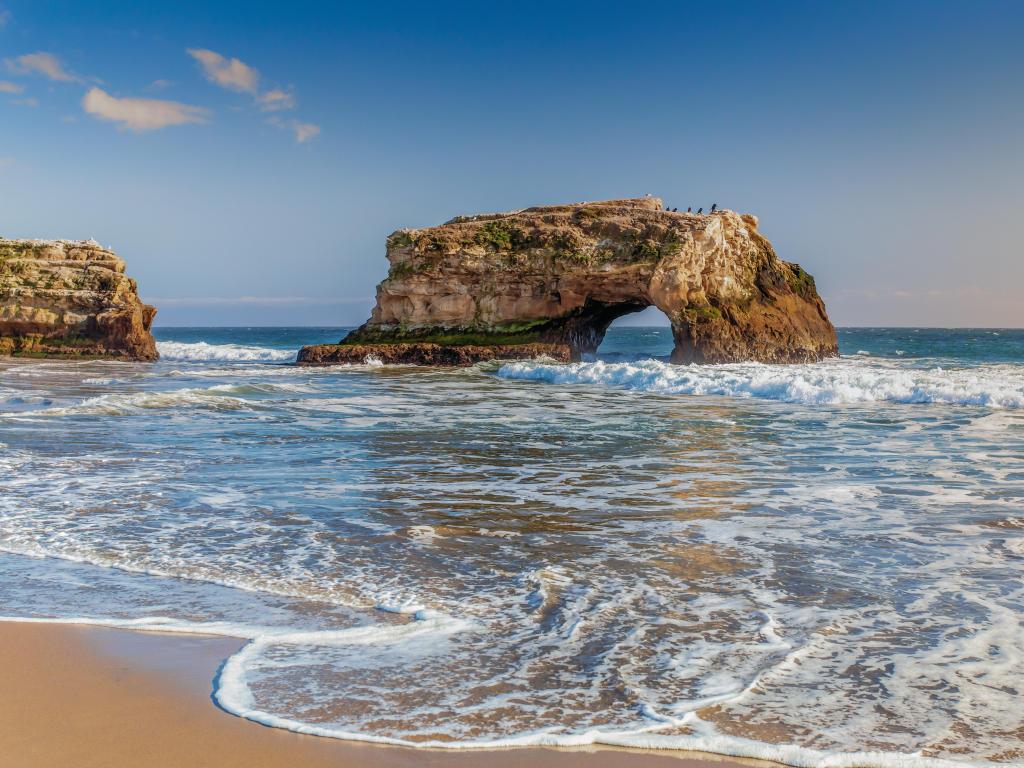 The Coastal Route
Santa Cruz - See incredible rock formations along West Coast Drive. Stop in Santa Cruz to enjoy vintage theme park rides including the Big Dipper and go shopping in the many vintage shops.
Whale Watching - Have a spectacular experience watching Humpback whales from September through January, or watch out for Orcas from May through September. Tours are available from Moss Landing, Monterey.
Monterey - Get up close and personal with marine wildlife at Monterey Bay Aquarium, get out into nature on a hike, and soak up the rugged coastline or enjoy the beautiful Monterey State Beach.
Big Sur - Winding turns, seaside cliffs, and impressive coastline. Look out for McWay Cove Beach and McWay Falls on your way. Stops here could include Carmel-by-the-sea and San Simeon.
Slates Hot Springs - Take a short detour in Big Sur County and visit these natural mineral hot springs. Nestled in the cliffs, soak up the heat and breathtaking ocean views.
Pismo Beach - Enjoy local wineries and stunning beaches. Roadtrippers with kids should check out the dinosaur caves which offer beautiful ocean views. Experience the beauty of a butterfly migration at the Monarch Butterfly Grove. Perfect place for an overnight stop to get the full enjoyment of this beautiful stop.
Santa Barbara - Surrounded by towering mountains, this Mediterranean-influenced town is a picture-perfect stop. White Stucco buildings with red-tiled roofs are nestled on this impressive stretch of coastline.
Lake Cachuma - Located off scenic Highway 154 in the Santa Ynez Valley, Lake Cachuma is a reservoir and is a haven from the hustle and bustle of Santa Barbara.
Ventura - Welcome to surfers' paradise. Once you're tired of catching waves get a boat out to the Channel Islands Reserve to try and catch a glimpse of the rare island fox and Bluejay.
Malibu - Visit Malibu's celebrity homes or enjoy relaxing on its many sandy beaches. There are also great hiking trails through canyons, waterfalls and grasslands.
Santa Monica - Known for its beachfront amusement park, get your adrenaline fix here in a quick stop before you reach L.A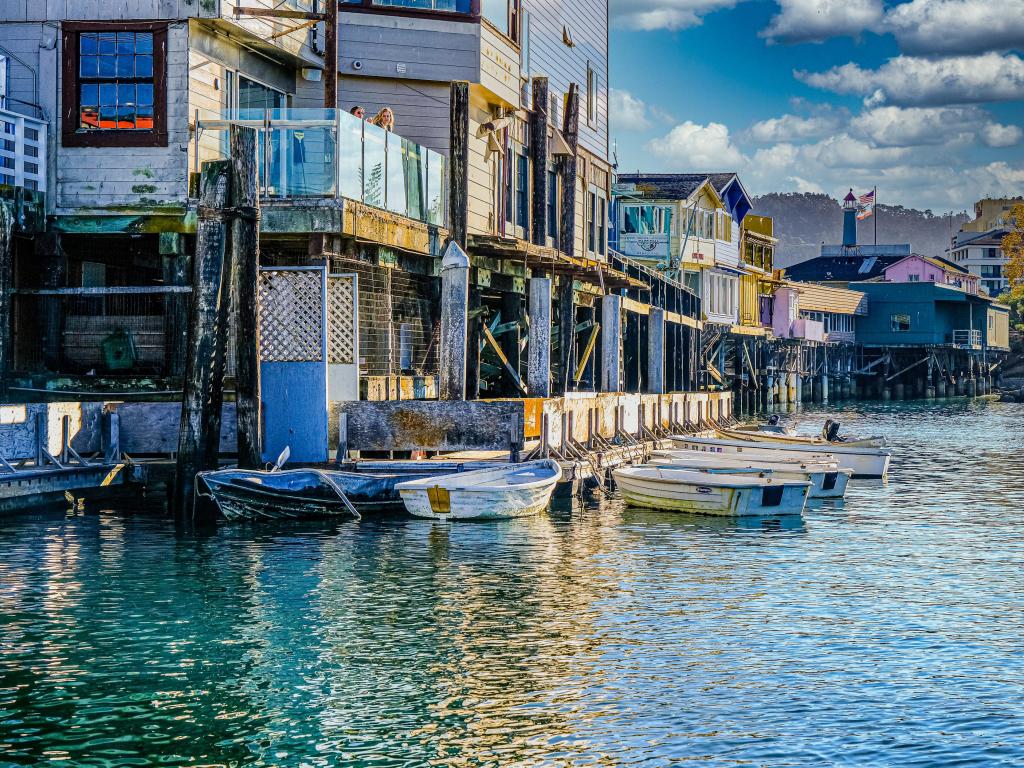 Best time to go on a road trip from San Jose to Los Angeles
Known for its busy crowds and heavy air, the best times to visit LA are the shoulder seasons (when temperatures are around 70-75 degrees Fahrenheit) and the air is more breathable and the crowds less intense. That said, this part of California can be a year-round destination.
Summers in LA are hot and dry during the day, with highs of 90 degrees, but comfortable in the evening. Longer days give you plenty of time to see and do all the brilliant things this city has to offer, though be prepared for heavy air, busy crowds and expensive hotels.
In contrast, winters in this part of California are cool and often wet (expect temperatures around 60-65 degrees). That said, it still offers enough sunshine to enjoy the outdoorsy LA lifestyle and you'll be treated to quieter beaches, parks and better hotel prices.
Spring and fall are especially good times to visit. You'll get comfortable temperatures, better air quality and less crowded attractions, making this the ideal season to visit Disneyland and Universal Studios Hollywood. The spring blossoms and stunning fall foliage make the Inland Route particularly stunning too.
Los Angeles comes alive in the summer with an endless list of music and culture festivals that you could time your trip with. Highlights include Coachella (April), Cinco de Mayo, Los Angeles Food and Wine Festival (August) and Hollywood Bowl Jazz Festival (June).