Road Trip From San Francisco To Los Angeles
Few locations in North America can even come close to matching the beautiful Pacific Coast, so for an unforgettable journey, consider doing the coastal road trip from San Francisco to Los Angeles.
The 460-mile road trip from San Francisco to Los Angeles takes 10 hours to drive. Key stops include Hearst Castle and Monarch Butterfly Grove, Los Padres National Forest and Big Basin Redwoods State Park, as well as Malibu, Ventura, and San Jose.
Keep reading to learn everything there is to know about this beautiful itinerary, including where to stay along the way, the best time to visit, and our top tips on things to do between San Francisco and Los Angeles.
How far is Los Angeles from San Francisco and how long will the road trip take?
Although there are quicker ways to do the drive, the road trip from San Francisco to Los Angeles can best be enjoyed by driving along the Pacific Coast - this drive covers 460 miles and takes 10 hours to drive.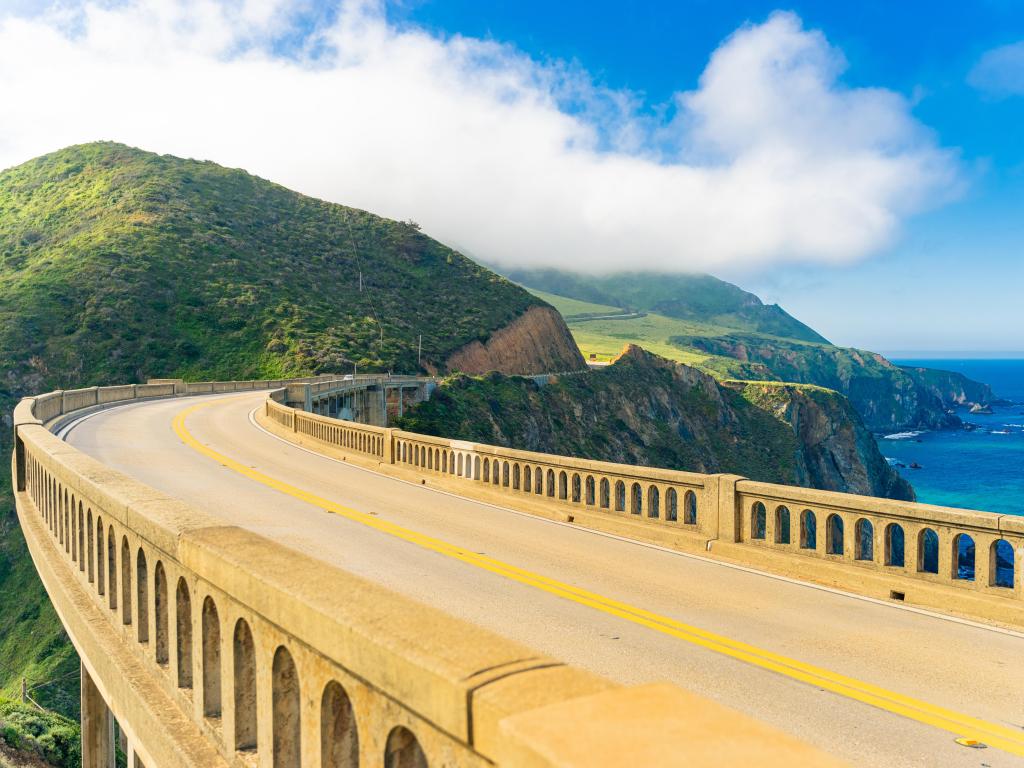 Although you could take off early in the morning and get to The City of Angels by dinnertime, you would get more out of the experience if you took at least a week to see everything this route has to offer.
What makes this trip so great is that it incorporates parks, forests, beaches, and iconic coastal towns into your journey, making it one of the most diverse driving experiences you could hope for.
One thing to be careful of is traffic, though, as plenty of the route's attractions are popular with tourists, which in turn leads to a lot of congestion during summer, holidays, and weekends. Download a traffic app to monitor the road ahead, especially near the coastal cities.
Best road trip route from San Francisco to Los Angeles
While there are several ways to do the drive, the Pacific Coast route is by far the best route for the road trip from San Francisco to Los Angeles. With so much to see on the way, you'll have plenty of places left over to visit on the return trip too.
Road trip route from San Francisco to Los Angeles
Leave San Francisco by taking Interstate 280 south, then merge into Route 1 and pass between Pacifica State Beach and San Pedro Valley Park. Past Half Moon Bay and Cowell Ranch Beach Access, stop at Big Basin Redwoods State Park, then take a break at Santa Cruz.
Visit The Forest of Nisene Marks State Park, then stop at Sunset State Beach before pulling into Monterey and Carmel-by-the-Sea. After that, stop by Garrapata State Park before pulling into Big Sur, and be sure to explore Pfeiffer Big Sur State Park and Andrew Molera State Park.
Continue south past Hearst Castle to San Luis Obispo, and be sure to detour to Montaña de Oro State Park. Back on the main route, continue past Dinosaur Caves Park and Pismo Beach before hopping onto Route 101, following it to Santa Maria.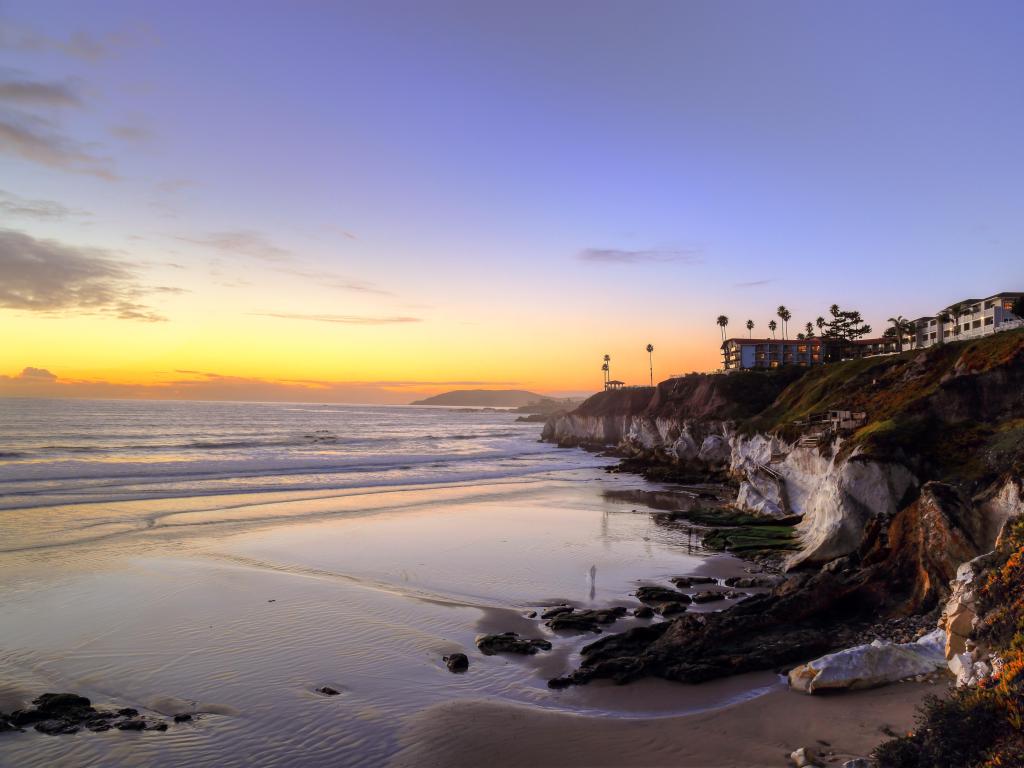 Proceed south to Orcutt, then briefly follow Route 135 to Route 1 - follow it to Gaviota State Park and hug the coast before heading east. From Santa Barbara, detour to Cachuma Lake and Los Padres National Forest. Back on the main route, stick to the coast all the way to Ventura.
Take Route 101 over Santa Clara River and through Oxnard, then take Route 1 and follow it to the coast. Pass Point Mugu State Park and Point Dume before pulling into Malibu, and from Santa Monica, take Interstate 101 the rest of the way to Los Angeles.
Best places to stop between San Francisco and Los Angeles
You'll definitely want to break up the road trip from San Francisco to Los Angeles into a week if you have time. If you can help it, try to find yourself a room in one of these hotels:
Enjoy the view at Big Sur
Big Sur is one of the highlights of any good Pacific Coast Drive, so you should definitely try to book a hotel room here if you can. Of all the resorts here, The Alila Ventana Big Sur stands out with its beautiful views of the ocean and spectacular rooms.
After waking up to an unforgettable sunrise, you'll want to start your day here with a meal at The Sur House, one of the region's finest restaurants. After that, you can hike the various scenic trails that Big Sur is so known for.
The swimming pool at this hotel will help you beat the heat like few others can, and if you have some time to kill, you can always try some spectacular wine at the terrace bar or enjoy a relaxing yoga class.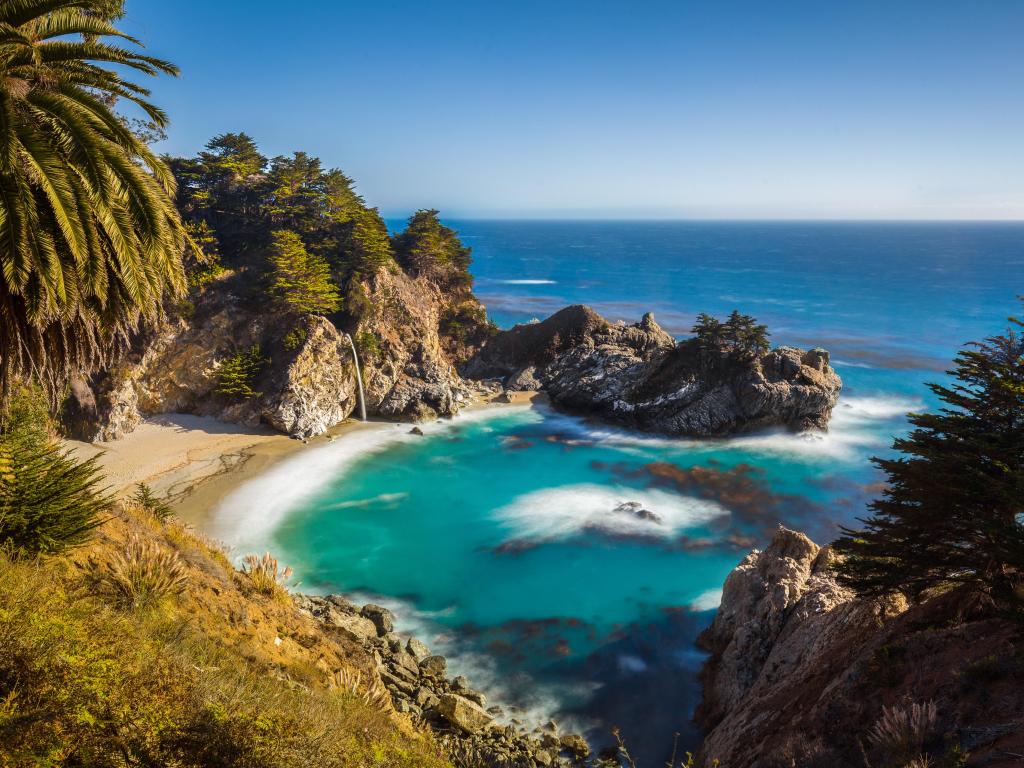 Adding to all that is the amazing location - places like Pfeiffer Beach and Andrew Molera State Park are only a short distance away, giving you every reason in the world to spend plenty of time outdoors.
While the resort is definitely expensive, it's worth every penny - combining a great location with every amenity under the sun, Alila Ventana Big Sur is one of California's most breathtaking resorts.
Explore the beautiful streets of Los Angeles
We could go on about Los Angeles' finer points forever, so after a day of exploring this beautiful city, you'll want to go home to an amazing hotel. There are quite a few great picks in town, but a definite highlight is Shutters on the Beach in beautiful Santa Monica.
Whatever floor you're located on, you'll be waking up to an amazing sight as the property is located right on the beautiful beachfront and the many beaches in the Santa Monica area will tempt you with their white sands from the moment you open your eyes.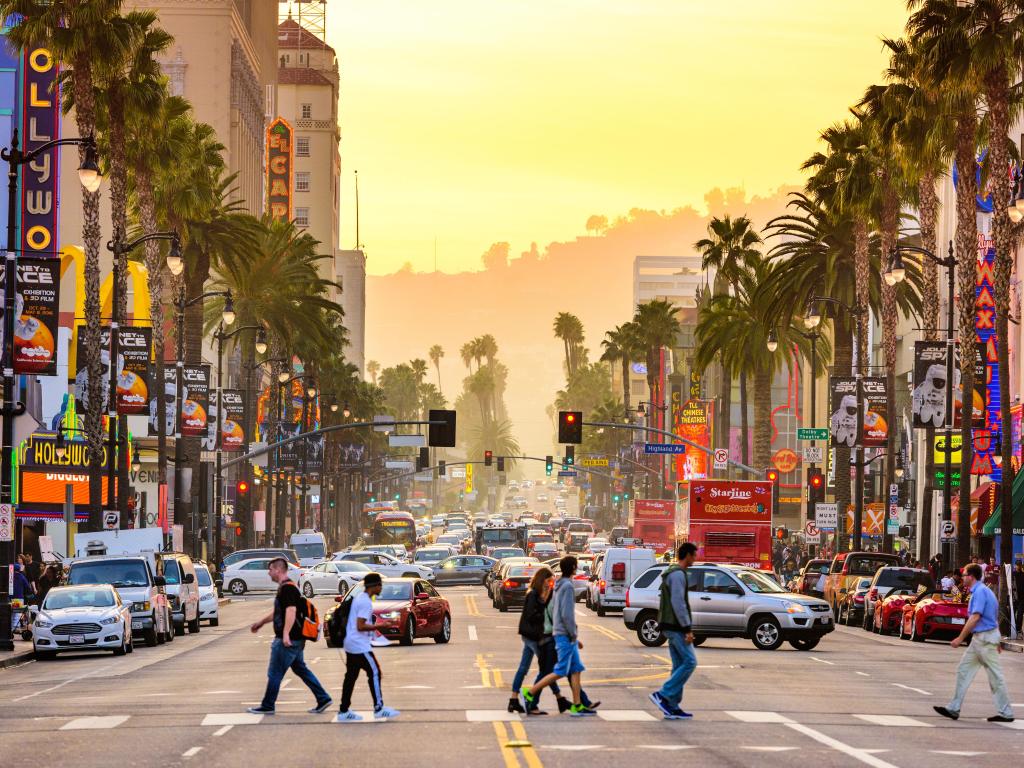 One Pico and the Living Room are amazing places to energize yourself with some delicious food before setting out to explore Los Angeles.
Great window views are one thing, but an outdoor swimming pool almost overlooking the ocean is something else altogether - you won't want to get out of the water unless it's to enjoy all the other amazing amenities this hotel has to offer.
Located near the Original Muscle Beach Santa Monica, among other attractions, this hotel is the perfect base of operations if you want to get to know the Los Angeles region as intimately as possible.
Things to see on a road trip from San Francisco to Los Angeles
Although it's not the longest drive, the road trip from San Francisco to Los Angeles has a lot to offer. These are only some of the most legendary attractions you can find along the way: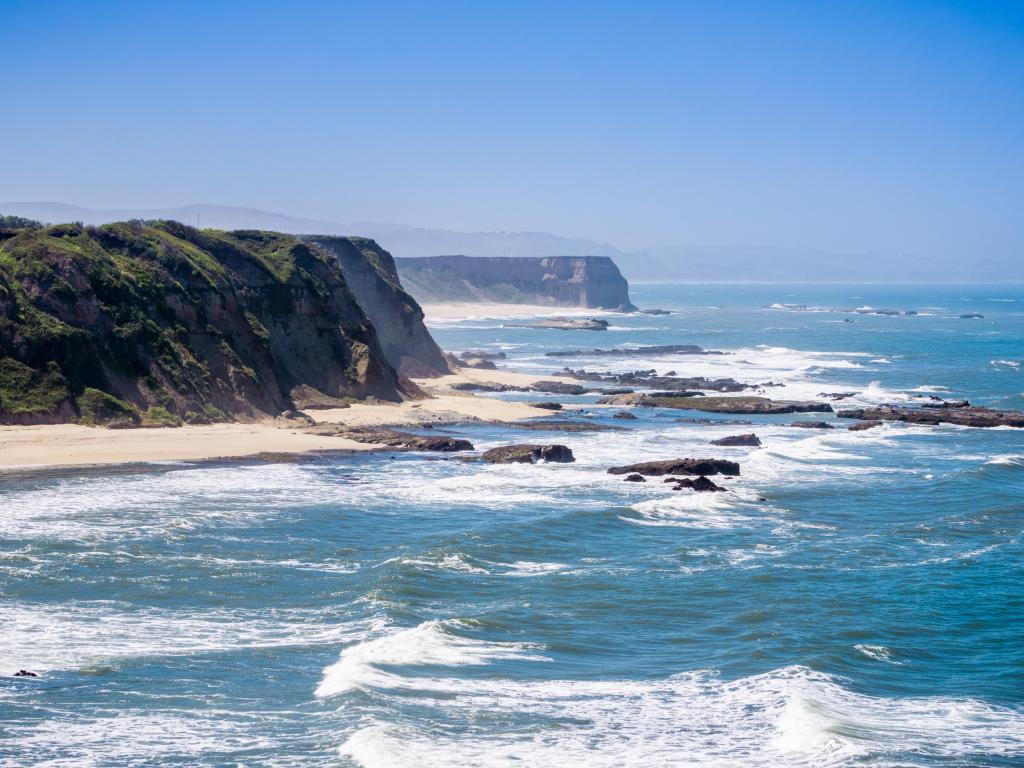 Pacifica State Beach - Nestled in the San Pedro Valley, this is one of the definitive beaches in the San Francisco region.
Half Moon Bay - This coastal town is home to various beaches and oceanside trails you won't want to miss out on.
Big Basin Redwoods State Park - A park that houses some of California's most beautiful redwood forest complexes.
Sunset State Beach - Monterey Bay is home to some of California's most gorgeous beaches, and Sunset State Beach is one of the region's key stopovers.
Monterey & Carmel-by-the-Sea - Coastal towns that stand out with their sandy beaches and unique architecture. We recommend visiting Monterey State Beach while here.
Big Sur - This beautiful stretch of road combines amazing forests, soaring peaks, and other unforgettable nature vistas.
Elephant Seal Vista Point - If you visit this vista during the right time of year, you get to witness the ideal blend of crashing ocean waves and elephant seals congregating on the beach.
Hearst Castle - This multimillion dollar castle stands out as one of the biggest feats in California's already-impressive architectural repertoire.
Monarch Butterfly Grove - Visiting this grove in fall or winter lets you see a swarm of its titular monarch butterflies in their full splendor.
San Luis Obispo - This near-ocean city is renowned for the beautiful Bubblegum Alley and Spanish Mission Museum
Cachuma Lake - Second only to the Pacific Ocean, this lake is a contender for the best hub for lakeside camping and water sports.
Los Padres National Forest - A beautiful forest that acts as the perfect floral gateway to the beautiful City of Angels.
Point Dume - This beautiful vista offers unprecedented views of the Pacific Ocean and the nearby Santa Catalina Island.
Malibu - Made famous by its countless celebrity endorsers, this oceanside city is the ideal final stopover during a coastal road trip to Los Angeles.
There's plenty more to see during this trip, especially once you've reached Los Angeles - if you have some time to spare, you'll want to drive out to places like San Bernardino or Orange County to elevate this trip to the next level.
Best time to go on a road trip from San Francisco to Los Angeles
The road trip from San Francisco to Los Angeles can be done whenever, but with the route being a coastal one, it definitely shines brighter during certain times of year. The route is home to countless amazing parks and beaches, most of which are best enjoyed in or around summer.
With that said, you should be careful of the coastal fog that envelops the Pacific Highway on hot summer mornings. Los Angeles itself is quite crowded throughout most of the year, especially in the summer. Visiting this time of year also means the hotels will be at their most expensive, but it might be worth considering if you want to enjoy the surrounding beach towns.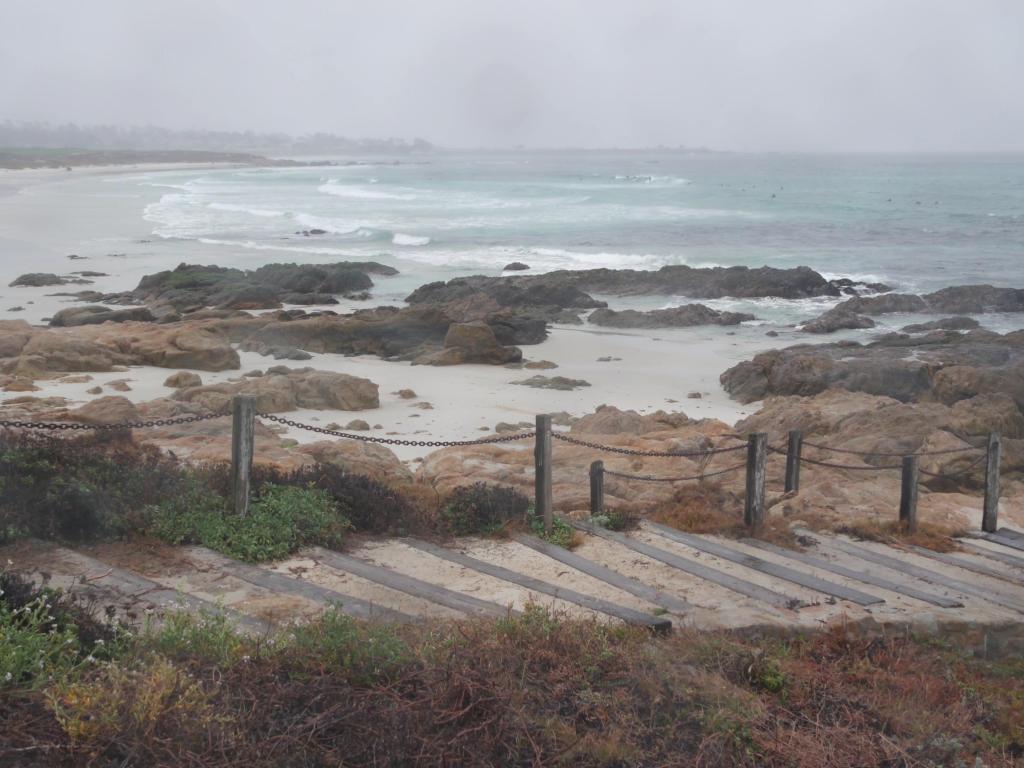 Winter can also be a good time to visit - LA doesn't get as cold as other cities near the coast, and the occasional rainfall tends to scare off out-of-season adventurers, leaving the streets empty enough for you to explore without running into major crowds.
That said, spring and fall might just be the best times to do the trip, as the temperatures peak at around the mid-to-late-70s and the crowds are generally thinner than they are in summer. If you do visit during these seasons, keep an umbrella handy in case it starts raining.