Road Trip from Seattle to Bend, Oregon
Embark on an adventure from Seattle to Bend, Oregon on this amazing road trip. While being an outside enthusiast's paradise with its mountain views and expansive wilderness, this journey also satisfies the casual traveler wanting to get lost in the tranquil countryside.
A 340-mile road trip from Seattle to Bend, Oregon will take around 6 hours to drive. Notable sights en route include Olympia, Portland, Keechelus Lake, Mt. Hood National Forest, Warm Springs Reservation, Redmond Caves, Yakima River and Goldendale.
Keep on reading to learn about the best routes to take, greatest sights to see, and finest hotels to stay at on your road trip from Seattle to Bend, Oregon.
How far is Bend, Oregon from Seattle, and how long will the road trip take?
Comparison of road trip routes between Seattle and Bend, Oregon

| Route | Distance | Driving Time |
| --- | --- | --- |
| The Portland Route | 340 miles | 6 hours |
| The Yakima Route | 370 miles | 6 hours 30 minutes |
There are two great routes available from Seattle to Bend, Oregon that travelers can follow. First, there is the Portland Route, which covers 340 miles of distance and would take you around 6 hours to drive.
Despite it being a more direct route, you would pass up on seeing the Yakima River and stargazing near Goldendale.
Alternatively, the Yakima Route gives you the opportunity to cruise along the Yakima River, and visit the Goldendale Observatory, yet taking only a little over 6 hours to complete. The Yakima Route crosses 370 miles.
That said, if you have the chance, try to soak in the beauty of the mountain views, riversides, and clear blue skies as you go. Take those extra 2 to 3 days to fully engage in the experience that the road trip from Seattle to Bend, Oregon provides you with.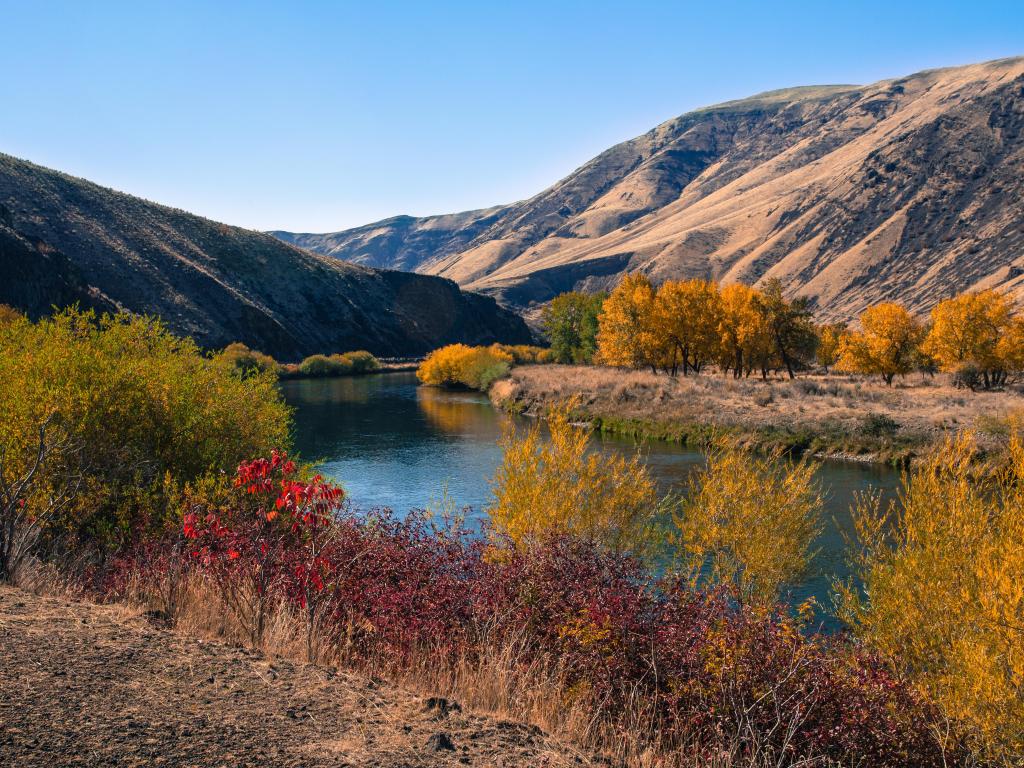 Best road trip route from Seattle to Bend, Oregon
The best road trip route from Seattle to Bend, Oregon solely depends on what kind of traveler you are, and which sights you are interested in seeing en route.
If you would like to indulge in the hustle-and-bustle of Portland, but still enjoy mountain views and scenic countrysides along the way, our Portland Route has you covered.
However, if you are looking to be more active during your road trip, maybe try kayaking, fly fishing, or horseback riding, then the Yakima Route was made with you in mind.
Either route has the option of introducing you to new sights and places, and if you can't choose one, or you are unsure of choosing one, why not do both? This will mean that you will have the best of both worlds and you can admire both urban attractions and natural scenery.
The Portland Route
Take Interstate 5 S (I-5) out of downtown Seattle and make your way in the direction of the vibrant city of Portland as you drive along Tacoma and Olympia.
If you are in need of a scenic break, we recommend you follow North 2nd Ave SW in Tumwater, near Olympia, to stop at the spectacular Tumwater Falls or even hike the one-half mile loop trail around Brewery Park. After this detour, trail Capitol Blvd SE to return to I-5.
You will soon reach Portland, Oregon on the interstate. We recommend taking a break here and exploring the city which "keeps it weird" before setting off again.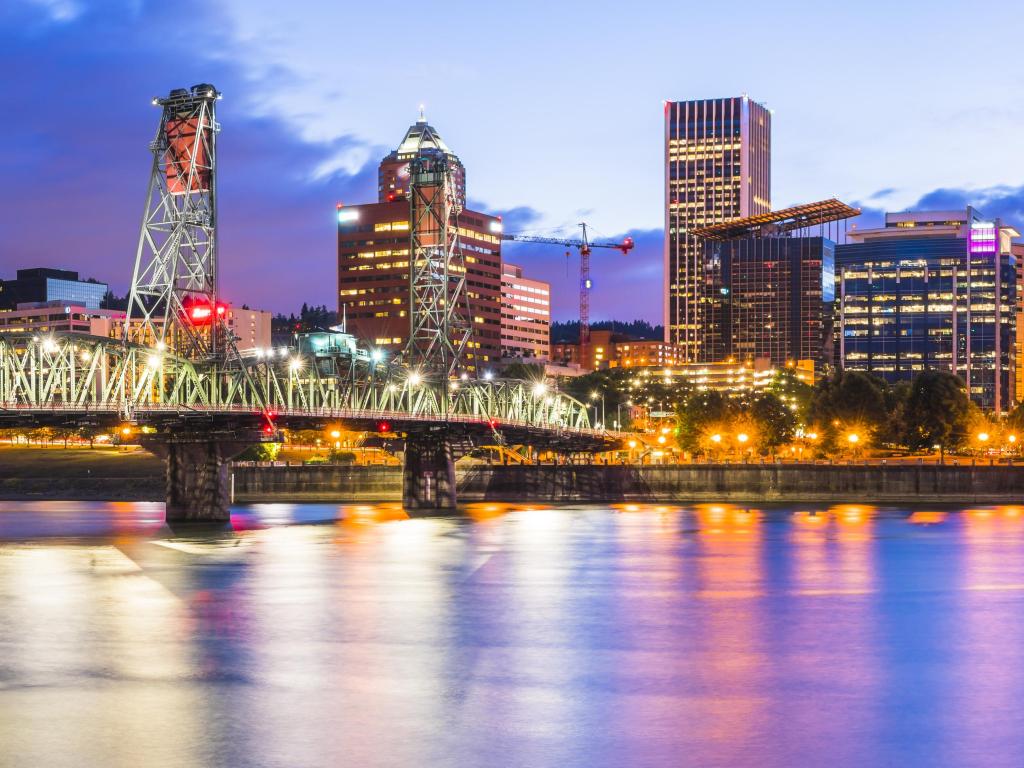 Enjoy the change in scenery as the road trip takes you along Mt. Hood National Forest, where you carry onto US 97 S, Mill Creek Bridge, and Warm Springs Reservation.
We definitely advise you to make time for a quick stop at the Peter Skene Ogden State Scenic Viewpoint, named after the first person to cross the country into Central Oregen, just as you are doing now.
Driving forward you are only about half an hour away from the final destination of Bend, Oregon.
The Yakima Route
Similarly, our journey begins with taking Interstate 5 S (I-5) out of downtown Seattle, but instead of heading to Portland, we turn left at the intersection, following the signs onto I-90 E.
Here starts the scenic part of the Yakima Route, for you drive along the picturesque views of Lake Washington, Mercer Island, and plenty of riversides and blue lakes.
If you have time, take a break at Keechelus Lake to trek along the lakeshore, go fishing, kayaking, even horseback riding, or just to have an outside picnic. Then head back towards Ellensburg on the interstate.
Carry on using US-97 S, as you travel parallel to Yakima River and enjoy the greenery of the many national and state parks left and right.
If you haven't had enough endorphins for the day, stop at the Renegade Raceway, where you can indulge in the ground-pounding and gasoline-filled atmosphere of a real-life raceway circuit, which welcomes spectators most weekends, from April to October.
US-97 S takes you further into your road trip to Glendale, then Redmond. As a last hurray, just outside of Bend, Oregon, visit the underground caves in Redmond, or go golfing at the Juniper Golf Course, just so we can stay on the "outside adventure theme".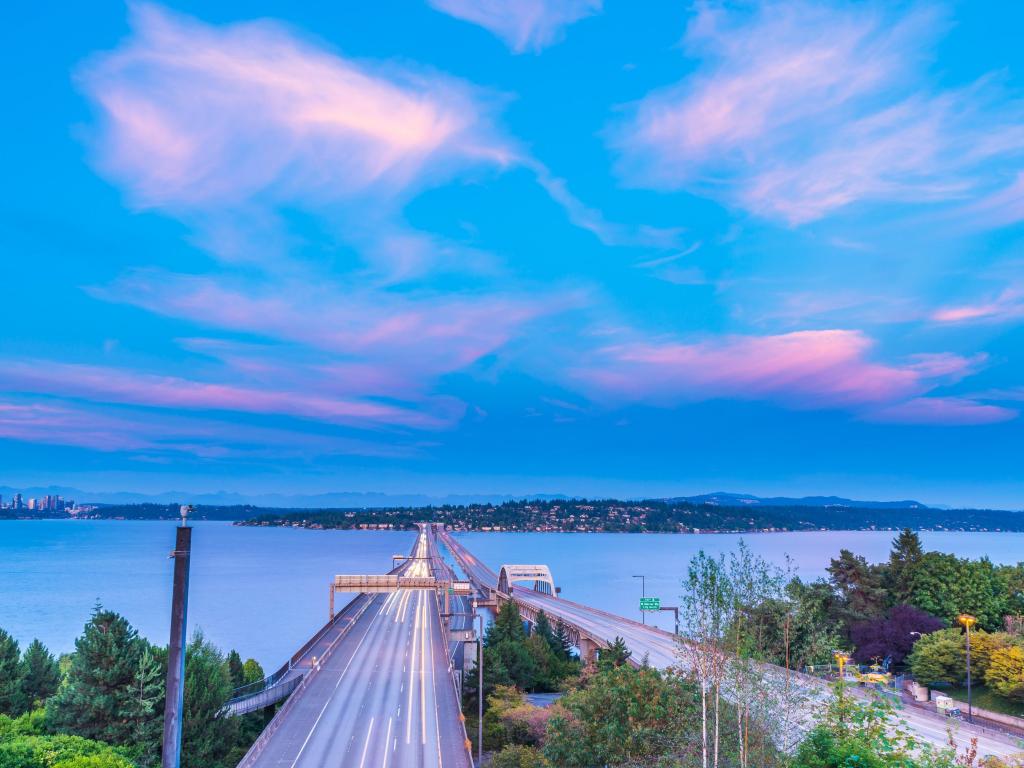 Best places to stop between Seattle and Bend, Oregon
This might not be the longest road trip, but it is packed full of amazing things to do and gorgeous scenery to admire. We highly recommend that you take an overnight stop or two to enjoy everything that this adventure from Seattle to Bend offers.
Go sightseeing by bike in Portland
As you brave the open roads of the Portland Route, about 3 hours into your journey (halfway mark) you will reach the orbit of Oregon's largest city, Portland. We urge you to pause, take a deep breath, and then allow the charms of Portland to dazzle you into staying here overnight.
Ride a bike, or a scooter if you will, around the diverse neighborhoods of Portland, to see what makes them so unique and vibrant. Stop at one of Belmont's coffee houses or bars for a quick bite, visit parks in St. Johns or debate over art at Alberta Street Gallery.
If you are an outdoors enthusiast, you can also enjoy public beaches, kayaking, and quirky houseboats in South Portland. When you are done exploring, hop on the Portland Aerial Tram, from Marquam Hill to South Waterfront, to get up-close-and-personal with the sights of Bridgetown.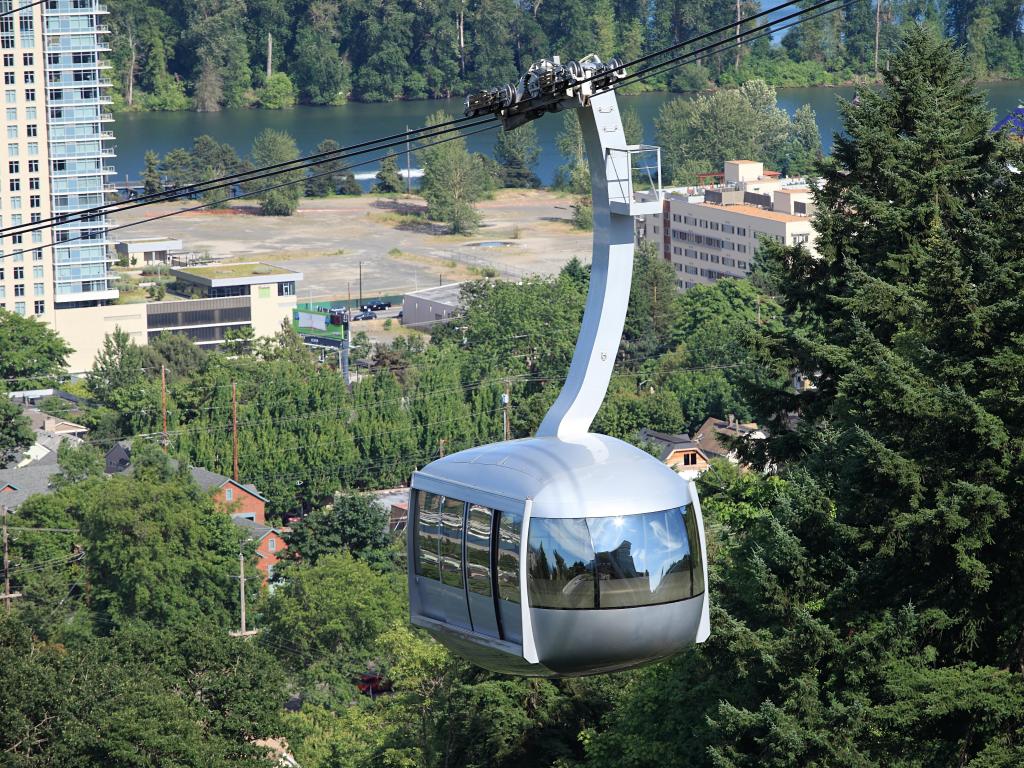 When searching for a hotel to stay the night in, we highly recommend staying at Heathman Hotel, in the heart of downtown Portland. Recently renovated this urban landmark offers you a relaxing and luxurious stay and a fulfilling experience with its closeness to Portland's notable restaurant and entertainment scene.
By staying at Heathman Hotel, you're also walking distance from the lovely Portland Japanese Garden, the Oregon Zoo, and Portland's Farmers Market at Shemanski Park, where you can fill up on local food or buy souvenirs to commemorate your road trip.
Survey the starry skies above in Goldendale
If you've chosen to be more adventurous and set off on a road trip along the Yakima Route, you will be rewarded with awe-inspiring scenery and will want to rest after doing so much sightseeing.
Around halfway into your road trip to Bend, Oregon, you'll come across the lively city of Goldendale, which should you want it, makes for a perfect overnight stay.
Two words: Goldendale Observatory! Just outside of Goldendale, the Goldendale Observatory State Park offers you starry night sky and other space object viewing with its public telescopes and answers all your astronomy questions during its tour.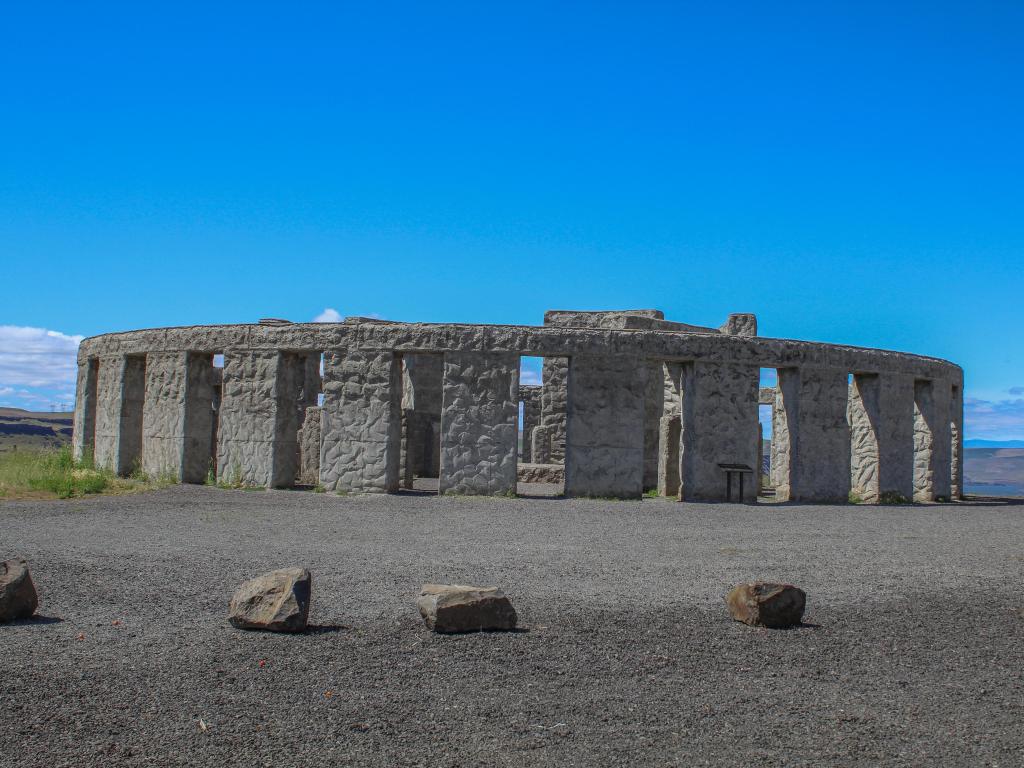 The Quality Inn & Suites Goldendale takes you into the middle of the action, thus we suggest it wholeheartedly for your overnight stay. Surrounded by tranquil wheat fields, the hotel gives you the coziness of a home, free parking and Grab & Go breakfast at an affordable price.
Settling down for a stay at Quality Inn & Suites Goldendale also will allow you to take advantage of its fantastic outdoor pool and your location will put you near vineyards and wine-tasting tours at Maryhill and the Columbia River Gorge Area for numerous water activities.
Where to stay when you reach Bend, Oregon
Coming to the end of your road trip and reaching Bend, Oregon should be viewed as an accomplishment, therefore treat yourself to a stay in style at Pine Ridge Inn. You will enjoy toasty fireplaces, blanket forts, chilly outdoor terraces, and an overall log cabin feel here.
Offering free parking, continental breakfast, and plenty of outdoor activities from canoeing to fishing, the hotel welcomes guests from all over the country looking to rejuvenate themselves here.
Ski enthusiasts would be pleased to know that the hotel is only a half-hour drive from Mount Bachelor and also overlooks Deschutes River, thus you won't be left without exercise.
Things to see on a road trip from Seattle to Bend, Oregon
On your road trip from Seattle to Bend, Oregan you will be treated to the beautiful sights of national parks, rivers and lakesides, and culturally or historically notable places throughout your journey, which are all individually worth a visit.
However, it would take several road trips to stop at every landmark, which is your clue that maybe you should come back again another time. That said, we curated this list of must-see sights during your road trip. Consider including stops for a few, or come back at a later date.
The Portland Route
Foss Waterway Seaport – Explore the region's exceptional maritime heritage in Tacoma through hands-on activities for the whole family, as history meets science here. Come in June, to enjoy the Ocean Fest, which celebrates the wonders of our oceans and educates you about current issues of ocean pollution. It also has outstanding views of the shore.
Washington State Capitol Building – Take a tour around a must-see sight in Olympia, set in exquisite grounds. Here, you can learn about the history and culture of war memorials, walk around the generous parkland dotted with monuments and art installations. The free guided tours come highly recommended.
Tumwater Falls – Just outside Olympia, Tumwater Falls makes a perfect scenic stop. Walking around the park with the waterfall at heart is a one-of-a-kind experience. You can have a picnic, hike the trail, and the children's play area is a thoughtful addition for families with little ones
Horseshoe Lake – Have an excursion on Horseshoe Lake, near Woodland. As the name suggests, the lake is in the formation of a horseshoe, which itself is a sight for the eyes, but you also go fishing year-long, or go for a swim in the lake.
Portland Japanese Garden – Created as a place of tranquility and relaxation, escape from the bustling city life. The Garden is seen as an obligatory spot if you visit Portland, where traditional Japanese culture, botany and art is taught and celebrated to every visitor, thus saving you a trip to Japan.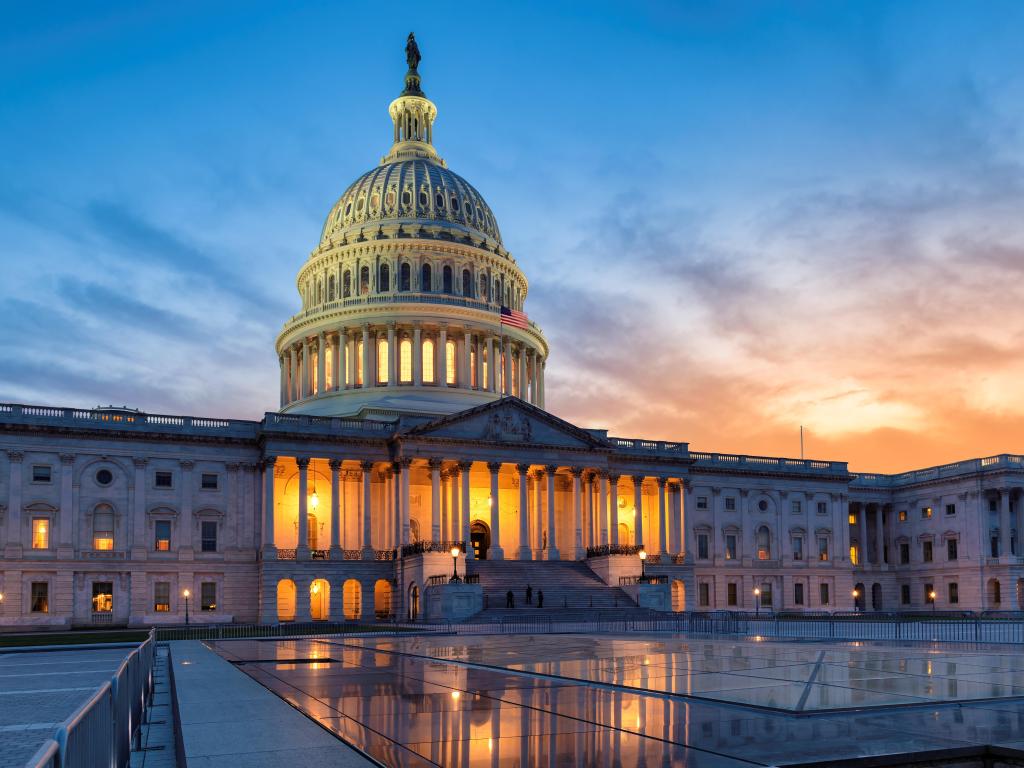 The Yakima Route
Keechelus Lake – Take a break from driving, and stay at an outside campground around the lake, where fishing and kayaking are prime attractions. Adventurous hikers can try the trail along Cold Creek, to reach the nearby Twin Lakes.
Tomlinson Stadium – As part of the Central Washington University campus, the Tomlinson Stadium in Ellensburg can offer an indoor alternative to the route, if it's raining. Thus, indulge in the stadium food, and watch football. Go Wildcats!
Johnson Orchards – Visit Johnson Orchards in Yakima for fresh peaches, apricots, berries, and any other fruits as the seasons change. From Tuesdays to Saturdays, since 1914, the site is any foodie's paradise, for cheeses, varieties of craft beer and wine, and baked goods are purchasable as well.
Renegade Raceway – From April until October, the raceway circuit is open for adrenaline junkies and car enthusiasts. Just off of I-90, it's worth a stopover.
Maryhill Art Museum & Stonehenge – Named after the famous pioneer builder, and his "socialite friend", Queen Marie of Romania, Maryhill Art Museum houses relics of the Queen herself: crown jewels, wedding dress, and other original sketches of Hill's plenty "socialite friends". Additionally, Hill built an exact replica of the original Stonehenge in England, so you can see Stonehenge in Washington State too.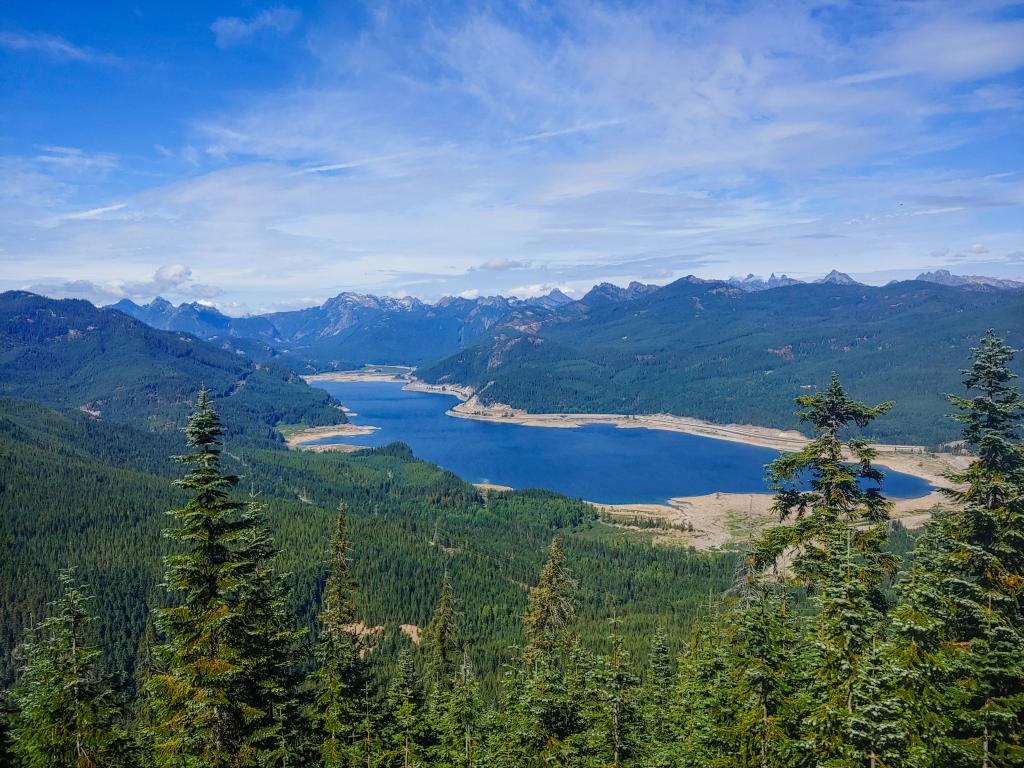 Both routes
Juniper Hills Park – Take a break at Juniper Hills Park to play softball, soccer, or use the nine-hole Frisbee golf course. Especially advised for families with kids, as the playground would definitely make them smile.
Redmond Caves – For future archaeologists and history buffs, this is for you. The five underground caves in Redmond give you insights into the past and the region's volcanic activity. It's certainly looks pretty!
Prineville Reservoir State Park – If you have missed out on the Goldendale Observatory, but still want to experience starry skies, we've got you covered. Accredited as an International Dark Sky Park, Prineville Reservoir is known for its stargazing camping grounds, clear dark skies protected from light pollution, and its water recreation endeavors.
Best time to go on a road trip from Seattle to Bend, Oregon
Deciding on when to set off on this road trip from Seattle to Bend, Oregon will depend not only on your and your travel companion's schedule but also on the weather and road conditions you'll likely encounter.
You're in luck, as Bend, Oregon is a destination you can reach all year long. With the city experiencing four seasons, there are always new sights to see, and activities to try.
The summer months are an ideal time to visit the city, with temperatures averaging 60 degrees Fahrenheit, which can go up to 80 degrees. There are boundless outdoor activities you can attempt: fly-fishing, rafting, standup paddleboarding, and even rock climbing.
If you've exhausted yourself, head onto Bend Ale Trail for a cold one. Packing a jacket for the evenings is advised!
Winters around Bend, Oregon are ideal, as the city itself only receives less than 30 inches of snow, while the mountains around it get plenty. So, head up to Mt. Bachelor for skiing and snowboarding opportunities, sledding, or a hot beverage, then return downtown for a meal to fill you up.
Fall and springtime bring mild temperatures and relatively little rain to Bend, Oregon. September and October see a lower visitor count, thus allowing you to take advantage of the price drops for accommodation.
Visiting at this time is worth it still, to see the change in color of the foliage, go on a night canoe trip by Wanderlust Tours, and tracks alongside the nearby Smith Rock State Park.
Essentially, Bend, Oregon is known for being an outdoor adventurer's heaven, offering all kinds of exercise. Nestled between mountains, state parks, and reservations, Bend, Oregon is a superb destination to end your road trip at.
A particular highlight to conclude your road trip with could be the Balloons over Bend, a hot air balloon festival, which happens every July. Make sure to time your visit around it so you can enjoy watching them soar to the skies or even get a ride in one!