Road Trip from Sydney to Canberra
A road trip from Sydney to Canberra is one of Australia's most popular driving experiences. There are two ways to get to the nation's capital: via a stunning coastal drive along the eastern seaboard, or a spectacular drive through the heart of rural New South Wales. Both of which showcase areas of incredible natural beauty, as well as some very quaint and historic rural towns.
The 285-km road trip from Sydney to Canberra takes around 3 hours and 10 minutes of pure driving time. Stops include Bowral, Lake George, Royal National Park, Wollongong and Kiama, as well as Batemans Bay and Jervis Bay, depending on your route.
This is just a small selection of the many wonderful landmarks and places of interest you can check out on this awesome journey- so you'll want to read on until the end to learn more about them, including the best overnight stops and the ideal time to travel.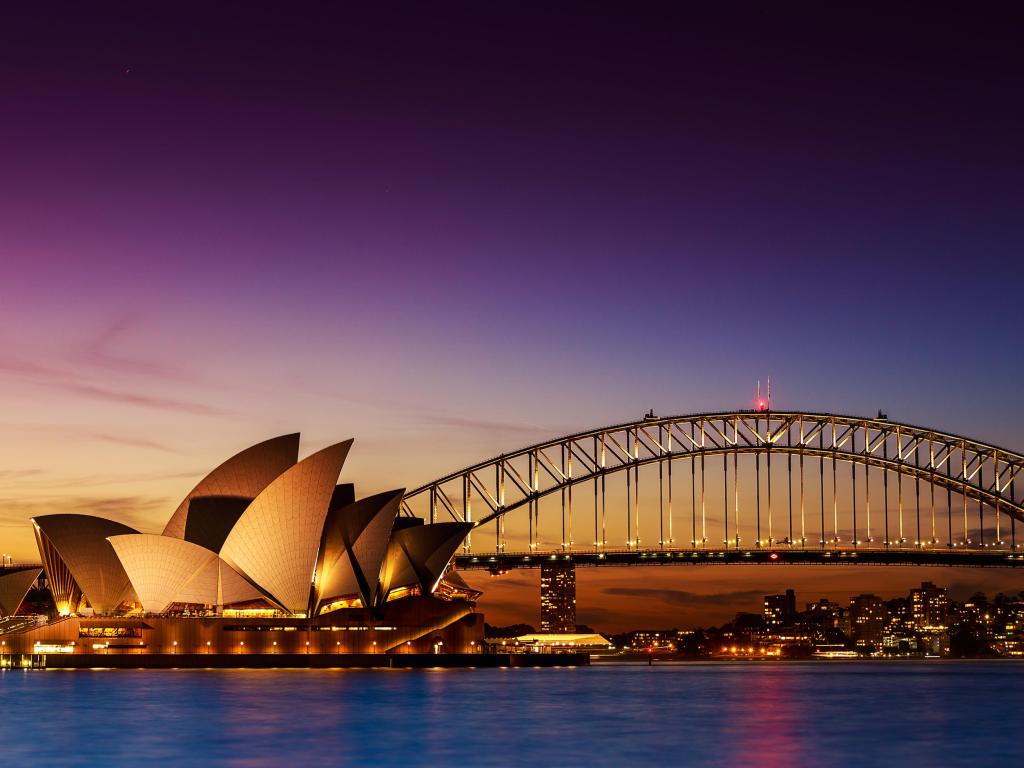 How far is Canberra from Sydney and how long will the road trip take?
Comparison of road trip route options between Sydney and Canberra

| Route | Distance | Driving Time |
| --- | --- | --- |
| The Inland Route | 285 km | 3 hours 10 minutes |
| The Coastal Route | 355 km | 4 hours 45 minutes |
The quickest way to get between Sydney and Canberra is via the M31. It takes three hours and ten minutes and covers 285 km.
If you love beautiful countryside scenery, and pleasant rural towns rich in historical and cultural significance, then this is an excellent option for you. It's also a relatively short and simple route.
An alternative drive will take you along the New South Wales coastline. It's slightly longer, taking four hours forty five minutes to drive 355 km. This route showcases some of the best beach locations in the state. before heading inland through spectacular national parklands and past a number of fascinating remote towns.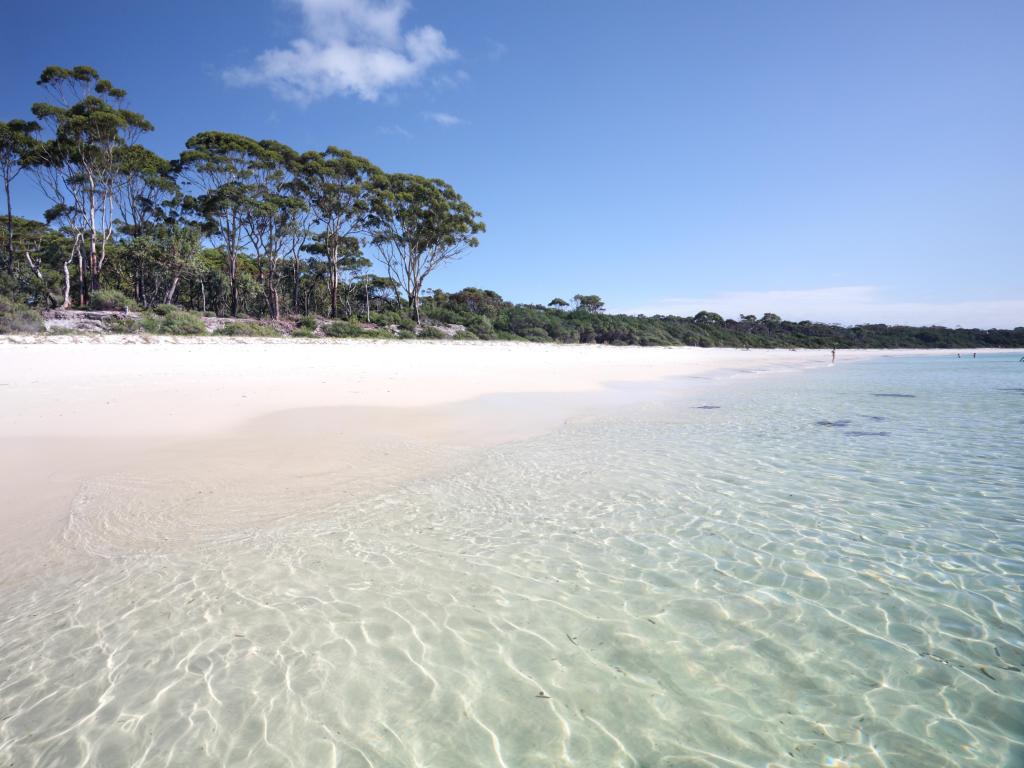 Best road trip route from Sydney to Canberra
A road trip from Sydney to Canberra is a fairly quick, non-stop drive - if you need to, you can leave Sydney after breakfast and reach Canberra in time for lunch.
However, as there are so many different places, sites and interesting attractions to visit along the way you will probably want to stop off a few times to check them all out.
Though they offer different experiences, both of the routes below are relatively easy drives. They also provide plenty of opportunities to stop for fuel, restroom breaks, or to get some food.
The Inland Route (via M31)
The M31 will take you straight to Canberra through the heart of rural New South Wales.
To access it you will need to take the M1 past Sydney Airport and then veer off onto the M5 over Cooks River. This will then continue on to the M31.
Where the road splits, join the M23 in the direction of Wollogorang which takes you to the outskirts of Canberra. At the intersection with the Majura Parkway, continue straight on to follow the A23/Federal Highway into the city.
Also known as the Hume Highway, this road will take you through the beautiful Southern Highlands past remote and fascinating rural country towns.
You'll pass Marulan, which is the only town in the world that is situated on the 150th meridian (which is adopted as the basis for Australian Eastern Standard Time), as well as Goulburn, which is famous for being Australia's first inland city.
You will also pass the stunning Lake George, as well as the foodie paradise of Bywong. Which is just one of many small towns dotted around the food and wine region near Canberra.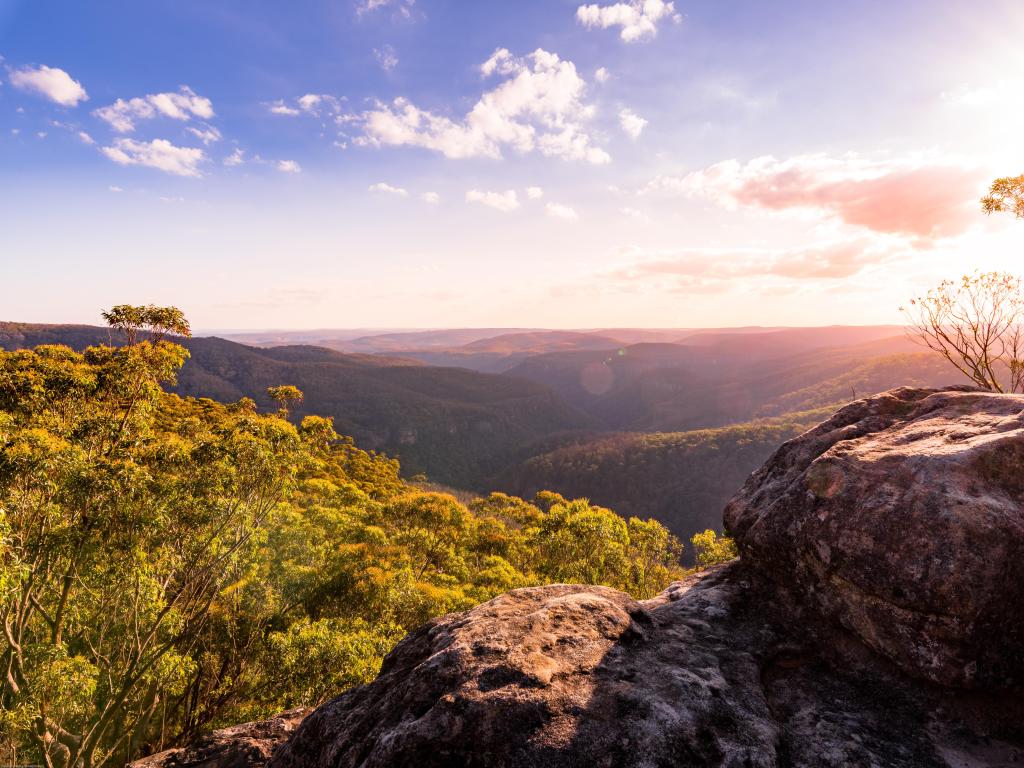 The Coastal Route (via A1/B52)
If you would prefer to take in a bit of the southern coastline on your road trip from Sydney to Canberra, you should consider driving down the A1, which you'll pick up from Sydney Airport.
The A1 (with some stretches marked as the M1) will lead you all the way down from Sydney to Bateman's Bay.
The route takes you past some of the most exquisite beach scenery along the way, including the likes of Wollongong, Shell Harbour, Jervis Bay and the Sussex Inlet. These all offer plenty of opportunities for swimming, surfing, fishing, kayaking and paddleboarding.
From Bateman's Bay, head inland on the B52 towards Canberra. This part of the journey takes you through the real heart of New South Wales and will give you a great introduction to the rural way of life in this part of Australia.
The B52 will take you right up to Canberra. On the way you'll pass Bimberamala and Monga National Parks and head deep into the Southern Tablelands. Pull in to explore Braidwood, which is famous for its truffles, and the charming town of Bungendore, which features a number of historic stone, brick and timber buildings.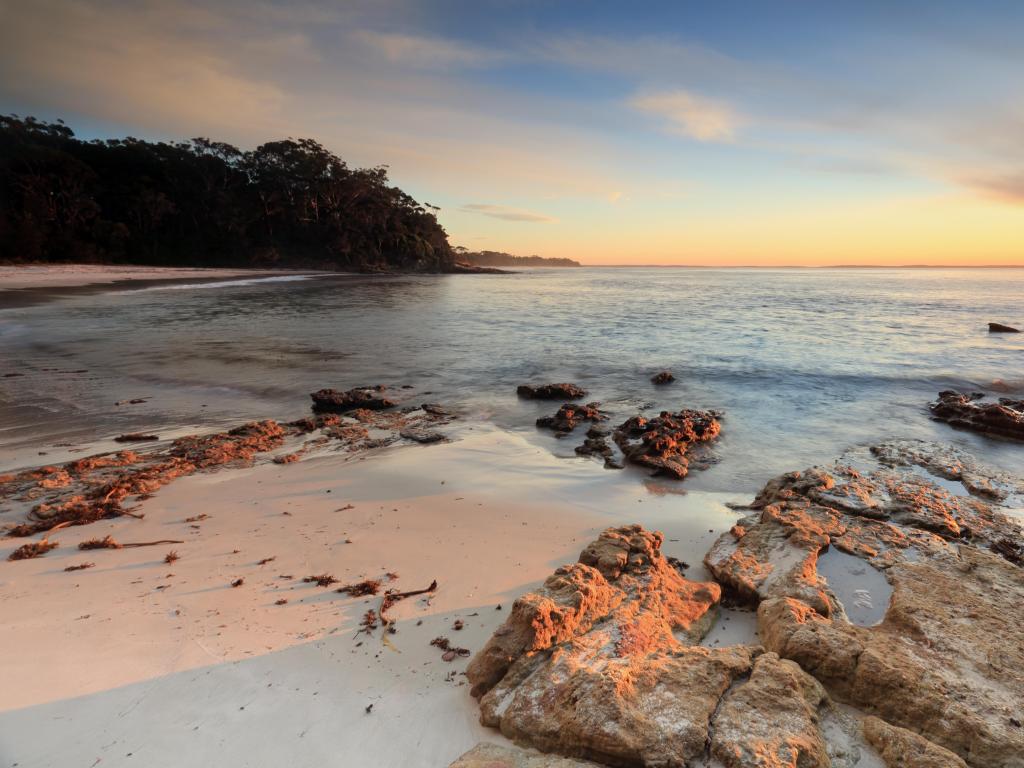 Best places to stop between Sydney and Canberra
Irrespective of which of these routes you take, we recommend you make at least one - if not two - overnight stops. This will give you the chance to rest, relax and also check out some places in a bit more detail.
There are a wide range of fabulous places you could choose to stay at, but here are some of our favourites.
Stop in Bowral to explore the Southern Highlands (Inland Route)
90 minutes out of Sydney, Bowral makes a perfect place to break your journey on the Inland Route. It's known for its hospitality, and there are a number of award-winning eateries in town.
If you're passing through in the spring, the Southern Highlands Food and Wine Festival is an added bonus, or try to catch the Tulip Time festival at beautiful Corbett Gardens.
For lovers of cricket, a trip to the Bradman Museum and International Cricket Hall of Fame is an absolute must. It showcases the life of Don Bradman, one of cricket's greatest batsmen, who called Bowral his hometown.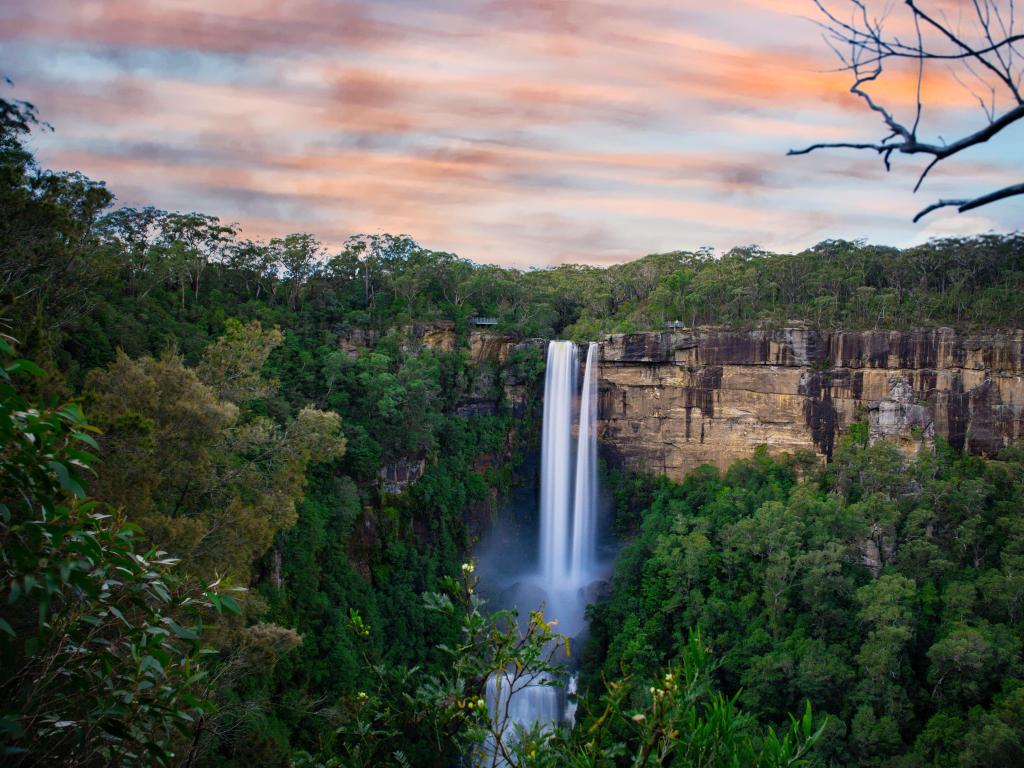 Our top pick if you're staying in Bowral is The Berida Hotel, a chic and stylish option which offers a warm welcome in a central location. If you're planning this road trip as a way to relax, the indoor pool, sauna and day spa make this the ideal location. There's also free on-site parking, which is perfect for travellers driving this route.
If you're making this into a longer trip, Bowral is also a great place to base yourself to explore Morton National Park. Fitzroy Falls Visitor Centre, a short drive out of town, can provide you with maps and directions to get the most out of this beautiful area.
Enjoy the wonders of Jervis Bay (Coastal Route)
As well as its enchanting aqua waters, wonderful marine life and lush native bushland, Jervis Bay is said to possess the whitest sand in the world. So you will definitely want to spend some quality time checking it out for yourself.
The beaches here are pristine, and each one has its own character and spectacular views, so it's worth basing yourself here for a night or two to visit more than one. Or hire a canoe to explore the hidden waterways that wind back into the stunning countryside.
If you take this route, The Huskisson is the perfect place to base yourself for the night. Located right on the beach, you can enjoy fabulous views of the bay and coastline, or take the short walk to the town's cafes and shops.
Alternatively, if you're looking for something really special from your stop over in Jervis Bay, the amazing Bannisters by the Sea Mollymook is just a few kilometres further along the coast. With Rick Stein's internationally-renowned restaurant and stunning views out over the ocean, a stay here is sure to be an unforgettable experience.
Feel the magic of Bateman's Bay (Coastal Route)
Bateman's Bay is another magical coastal seascape that is well worth spending the night at.
Surrounded by national park, this charming beach town features turquoise waters and a laid back vibe which is the perfect anecdote after a long day of driving and sightseeing.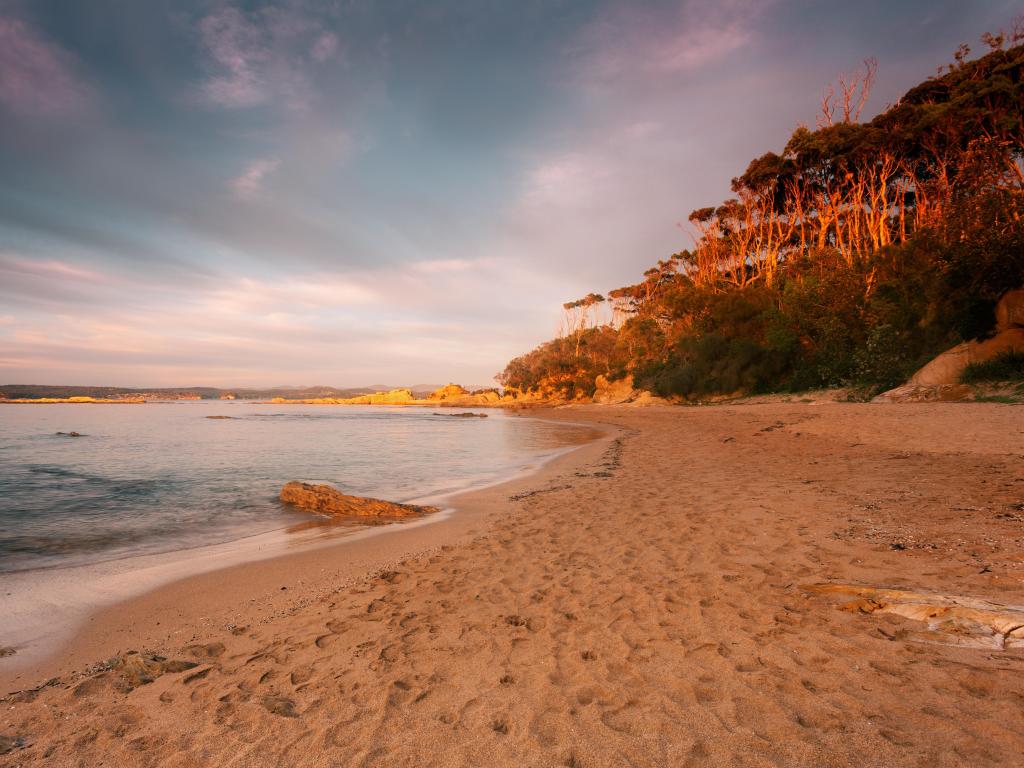 Hire bikes or kayaks to explore the surrounding countryside and riverbanks at a slower pace, or drop into the Batemans Bay Heritage Museum to learn more about life on this coast in the past.
A great place to stay is the The Esplanade Motel, which is right in the centre of town overlooking the marina. Many of the rooms have private balconies with a view over the sparkling blue bay, where you can watch the sun come up before deciding which of the beautiful local beaches to visit for the day.
When it's time to leave you're only a few minutes drive from the B52, ready to carry on your trip towards Canberra.
Things to see on a road trip from Sydney to Canberra
When researching all the places you can visit during a road trip from Sydney to Canberra, you'll soon find out there are numerous options available to you.
Below is a list we have compiled of some of the main highlights. You probably won't be able to check them all out, but we do urge you to visit as many of them as you can.
Inland Route:
Monga National Park - Stunning national park that features 4WD touring routes, as well as miles of walking and horse riding tracks, ancient forests and picturesque picnic areas.
Braidwood - Small town in the Southern Tablelands famous for its very rare truffles. Also boasts some great cafes and antique stores.
Bowral - Birthplace of Don Bradman, the greatest batsman to have ever played the game. Also home to the Bradman Museum. A 'must visit' for any lover of cricket.
Robertson - Take a picturesque drive out through Morton National Park then pause to enjoy a bite to each in this quiet town.
Bungendore – Quaint country town that is known for its historic stone, brick and timber architecture.
Lake George – Picturesque endorheic freshwater lake that is believed to be over a million years old. Recently full after a long period of being dry, it is a great spot for picnics.
Bywong - Check out the superb local produce at one of the best gastronomic towns in the food and wine region around Canberra.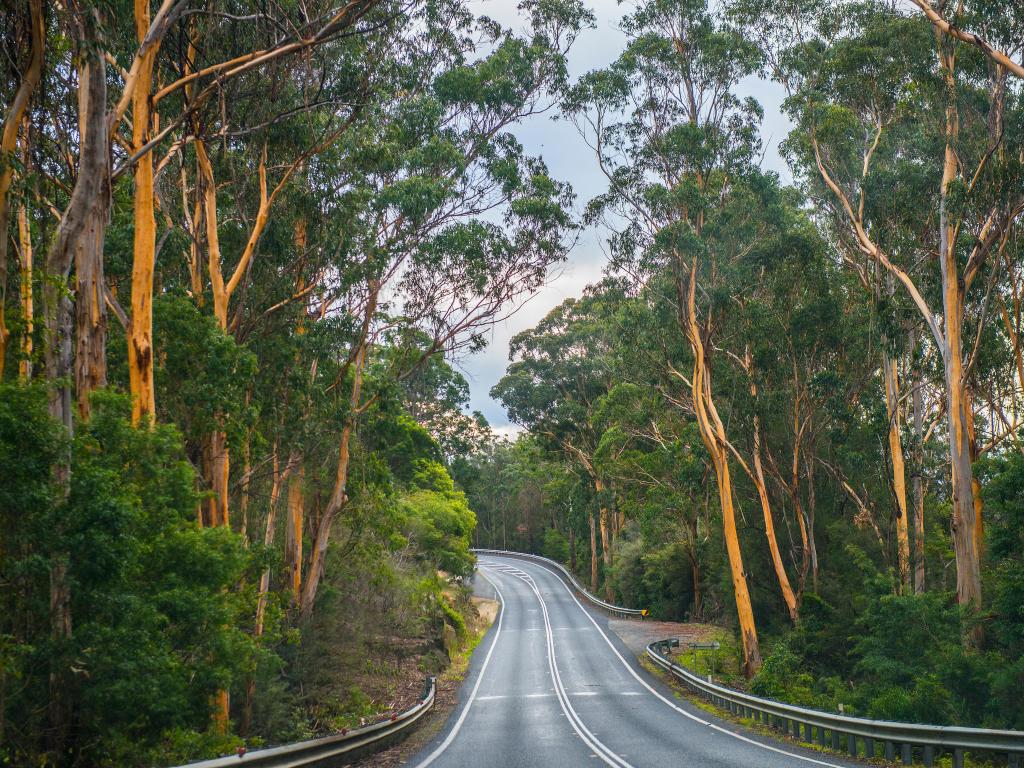 Coastal Route:
Royal National Park - The second oldest national park in the world. Known for its rugged coastal cliffs, isolated beaches and bosky eucalyptus bushland. Be sure to visit the Bungoona Lookout.
Shell Harbour – Home to one of Australia's few National Surfing Reserves. Catch an iconic wave at The Farm at Killalea Beach and Mystics at Minnamurra Beach. Also take the opportunity to go snorkeling and diving too.
Kiama - Popular coastal town famous for the Kiama Blowhole. A cavern-like fissure located in volcanic rocks that periodically produces dramatic 'blows' of water.
Sussex Inlet - Stunning area which is a renowned spot for boating, fishing, canoeing and many other water sports.
Jervis Bay – Gorgeous coastal town believed to possess the whitest sand in the world. Renowned for the beauty of its national park too.
Whale Watching - Take a boat trip out from Jervis Bay to see mighty Humpback whales on their migration route along the NSW coast.
Bateman's Bay - Flanked by national park, this stunning seaside locale features stoic turquoise waters and a relaxing, laid back vibe.
Best time to go on a road trip from Sydney to Canberra
You can undertake a road trip from Sydney to Canberra all throughout the year. It's not a long drive and you're unlikely to hit major disruption on the way.
If you are planning to visit quite a few beaches along the coastal route, then the best time to do this drive is between February and April, and September to November. This period falls outside of the storm, and winter seasons, and tends to be when scenic beach views are at their best.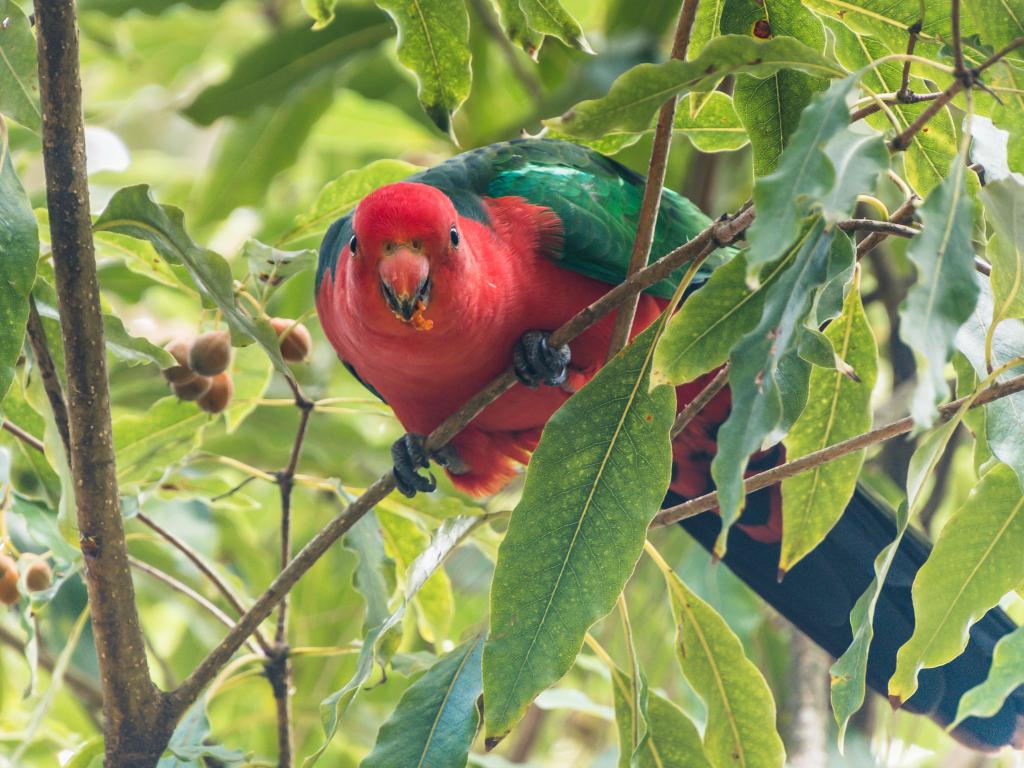 If you want to catch the whales off Jervis Bay, May to November are the best months to make the trip - we'd recommend the end of this period if you want to combine this with spending time on the beautiful beaches of the NSW coast.
You could also do the trip between February and April if beaches are you priority. Earlier in the summer, especially during the January school holiday, you're likely to find traffic congestion and hotel prices at a premium.
For travellers on the Inland Route, spring is the perfect time to head through Bowral. The food and drink festival will be in full swing, and the stunning 75,000 tulips will be in bloom.
That aside you really can begin your journey whenever the mood takes you. Though you might want to get your car fully serviced prior to setting off.