Road Trip From Sydney To Uluru
Going on a road trip from Sydney to Uluru? Then you are in for an awesome adventure! Not only will you pass the nation's capital, you will also check out the magnificent scenery of the Riverina, visit koalas in their natural habitat, eat some of Australia's best vanilla slice and even go noodling for opals!
The quickest route from Sydney to Uluru takes 30 hours of pure driving time to cover 2840km of road. Highlights include Bowral, Goulburn, Canberra, Wagga Wagga, Ouyen, Murray Sunset National Park, Mintabie and Coober Pedy along the way.
This is just a sample of the many wonderful places you can visit during this compelling drive. So keep on reading until the end to find out more about the best route to take, where to visit and rest up along the way, and the best time to take a trip from Sydney to Uluru.
How far is Sydney to Uluru and how long will the road trip take?
The quickest and most popular way of driving from Sydney to Uluru takes place along the M31 and Stuart Highway (A87). It's a long journey that will take roughly 30 hours of uninterrupted driving time to complete a distance of 2840km. So you will need to set aside around 3-5 days at least to complete it.
The initial part of this drive will guide you through the New South Wales region of the Riverina. It will then lead you past the Fruit Bowl and Big Desert Wilderness before flanking the Spencer Gulf around Port Pirie.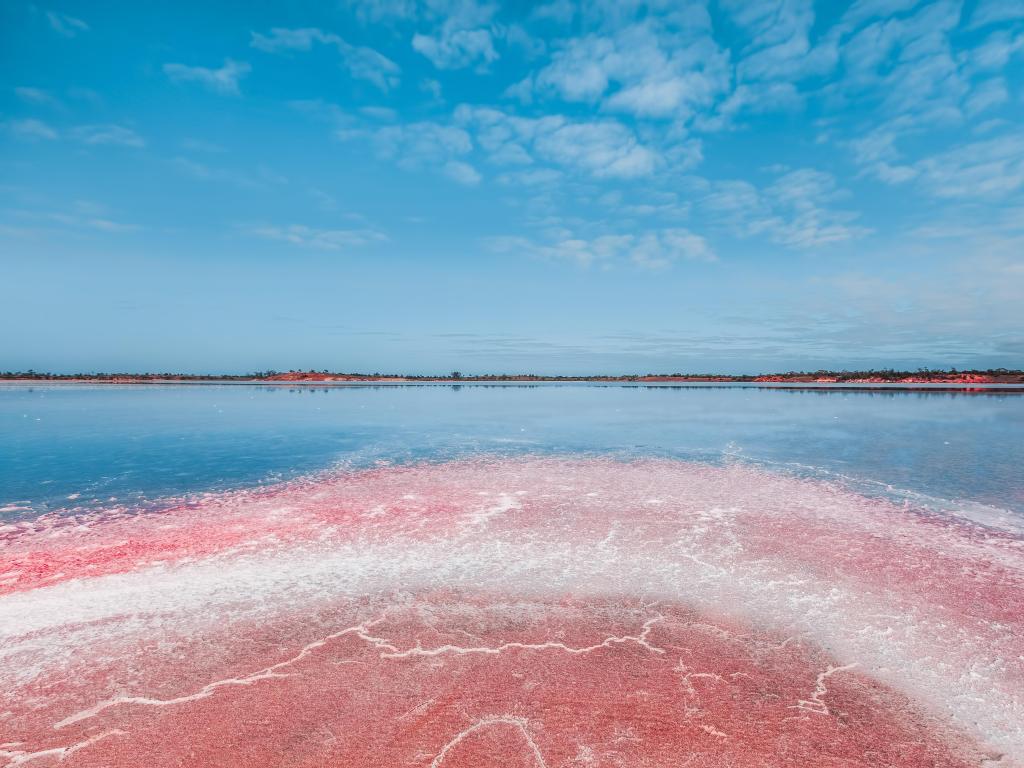 From there it will take you deep into the heart of rural South Australia and eventually into the Northern Territories where you will reach your final destination of Uluru.
The Stuart Highway is an easy, smooth road to drive. It's also well sign posted and for much of the journey has regular services like shops, toilets and petrol. However as you get further into the heart of rural South Australia and the Northern Territory they do tend to thin out a bit. So its always worth using these facilities when you see them.
Throughout the drive the scenic views are incredible, and you will find yourself stopping regularly to take plenty of photos. You will also encounter some lovely, genuine people too throughout the various small towns that line the route.
Best road trip route from Sydney to Uluru
The route from Sydney to Uluru is relatively straightforward, even with its epic length. What's more, there are plenty of attractions and scenic vistas along the way (despite the long stretches of road), as you will discover below.
Road trip route from Sydney to Uluru
From Sydney you will need to take the M31 out of the city, past Mascot, Liverpool and Campbelltown and on to Bowral.
If you love cricket then this is a fantastic place for you to stop, because it is where the Bradman Museum and International Cricket Hall of Fame is based. This fantastic cultural exhibit showcases his life and achievements. As well as the history of the game he dominated for many years.
From Bowral you will head on to Goulburn which is an historic city that is a popular destination for outdoor recreational activities like caving, rock climbing, and abseiling. It is also known for having a fabulous collection of museums and art galleries too.
Leaving Goulburn you will soon head into the nation's capital of Canberra. A refined, stately city it boasts stunning architecture, a very good dining scene and some of the world's best cultural attractions. So you'll definitely want to stay here for a while.
Further along the route, another place you will want to visit is Wagga Wagga. A charming Riverina city in New South Wales, it is home to a marvellous beach, lovely botanical gardens and a collection of excellent art galleries.
Not far from Wagga Wagga, the Narrandera Nature Reserve is a must visit for the chance to see koalas in their natural habitat. If you love vanilla slice then you simply have to make your way to Ouyen too, which is widely considered to be the home of this delicious pastry.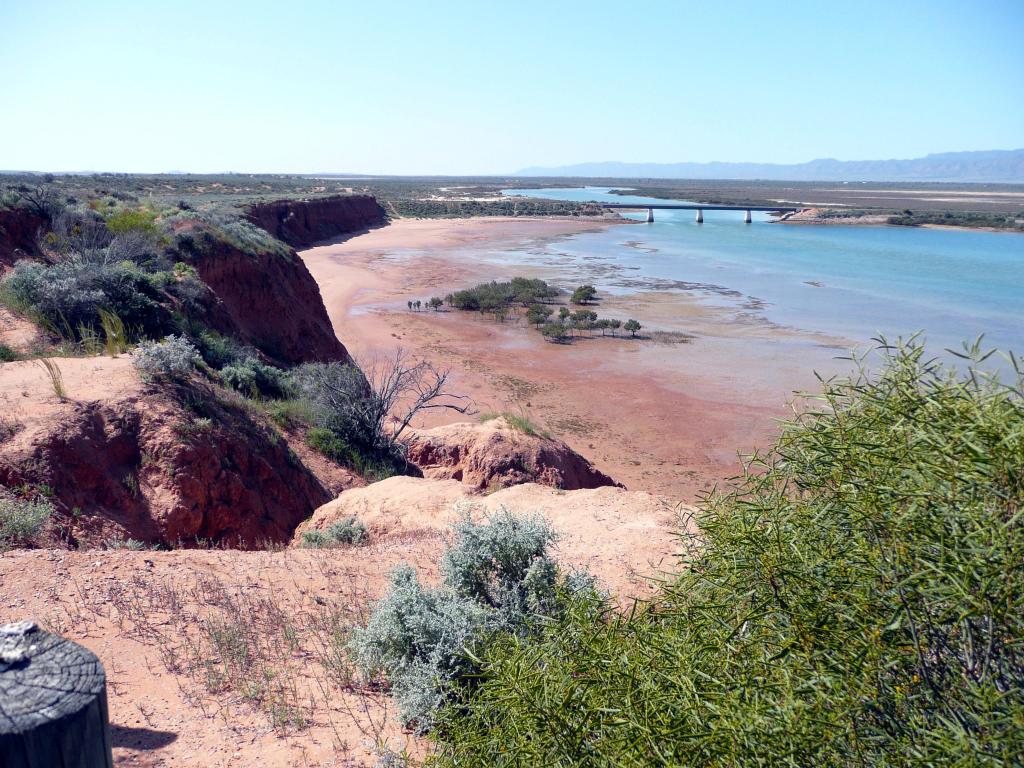 Moving on from Ouyen, the next section of drive presents some truly magnificent scenery, especially around the areas of the Murray Sunset National Park and the Big Desert Wilderness. Two places that are noted for their incredible flora and fauna.
The route will soon lead you to Port Pirie, a picturesque waterfront city on the fringes of the Spencer Gulf, before heading inland into the heart of rural South Australia and the Northern Territory.
Along this particular section of the drive you could visit places like Woomera, which showcases a number of missiles and rockets in the Woomera National Aerospace and Missile Park.
Lastly before heading to Uluru, the historic town of Coober Pedy is a somewhere you simply have to visit.
Arguably the 'opal capital of the world', because of the sheer quantity of the precious opals that are mined there, Coober Pedy is also famous for its below-ground dwellings, called 'dugouts', which provide welcome respite from the scorching daytime heat.
You could also choose to noodle for opals in the friendly opal-mining town of Mintabie, which also has a lovely lake and some spectacular sunsets too.
Best places to stop between Sydney and Uluru
Given how long the drive is from Sydney to Uluru you will have to break up the journey with a few overnight stops.
There are literally hundreds of fascinating small towns - and bigger cities - along the way where you can choose to do that. But here are a couple that we highly recommend.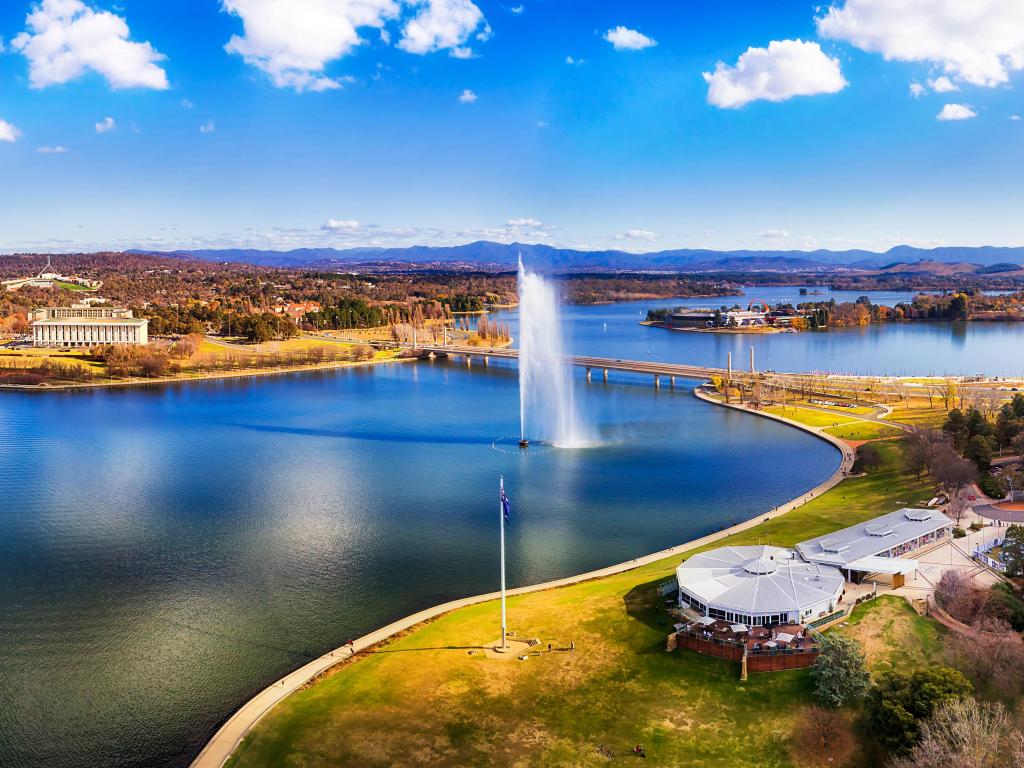 Check out the delights of Canberra!
Often ranked as one of the world's most liveable places, Canberra enjoys a very high standard of living, which is reflected in all parts of the city. It is definitely worth an overnight stay or two during your road trip.
The luxury Ovolo Nishi is a lovely place to base yourself at during your say in the nation's capital. It is located right in city centre, so all the major tourist attractions like the National Gallery of Australia, Parliament House, Canberra Museum, and the fabulous Floriade display can easily be reached on foot, or by a short drive.
Rooms here are spacious, exquisitely decorated and well-appointed. So they provide a perfect sanctuary in which you can relax after a hard day of driving and sightseeing.
Should you fancy heading out for the evening, the hotel is close to some of the city's most popular bars and restaurants. However, for those wanting to remain on the premises, it boasts a very good bar that offers an extensive menu of cocktails, beers and wines, in a sophisticated and elegant setting.
Explore historic Coober Pedy
The opportunity to visit an underground town doesn't present itself every day, which is why you should definitely try and stay overnight in Coober Pedy.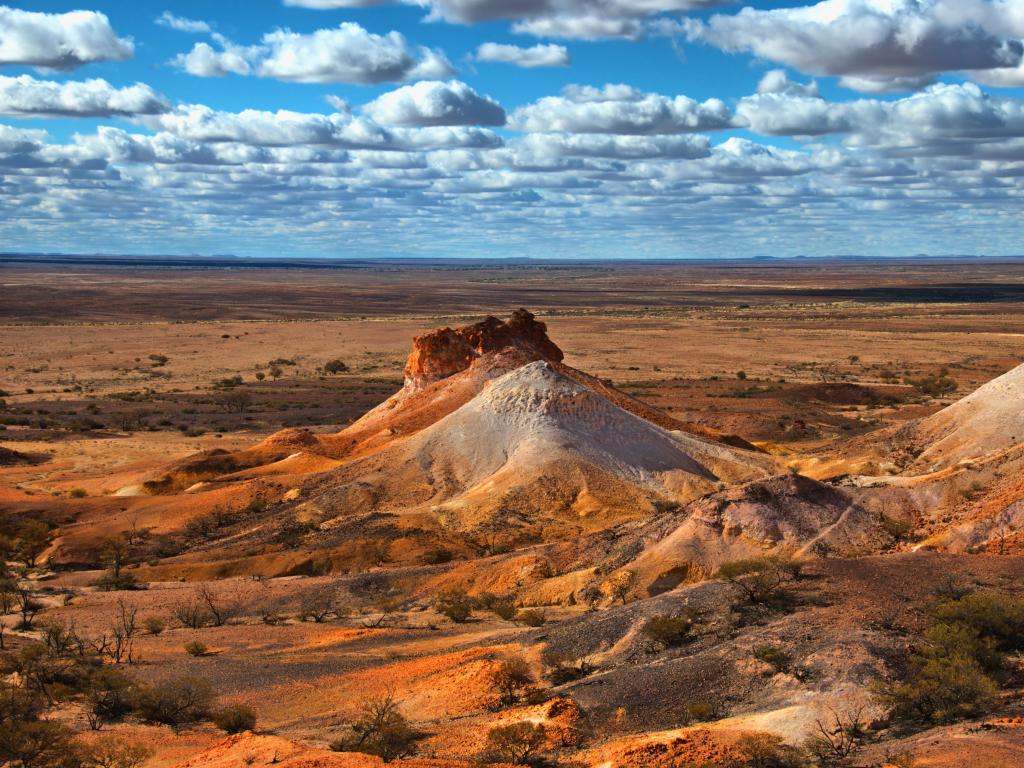 Showcasing a unique way of life, Australia's opal capital, is renowned for its stark sun-baked lunar landscape and amazing sunsets.
Like most hotels, houses and shops Di's Place is located below ground level. Featuring amazing rock work, this luxurious property is cool, both in terms of temperature and its look!
Spacious and well furnished, it features a dining area and full kitchen for those who want to self-cater. The beds are very comfortable too, whilst the wi-fi connection is also surprisingly good.
Handily located, there are a number of excellent restaurants, cafes and bars within 3km of the property, which provide great opportunities for socialising with locals and other tourists.
Things to see on a road trip from Sydney to Uluru
During your road trip from Sydney to Uluru there are so many fantastic places, landmarks and areas of outstanding natural beauty to see.
You won't be able to visit them all on your adventure, but below are some of the ones you should definitely put on your to-do list.
Bowral - Check out the fantastic museum that celebrates the life and cricketing achievements of Don Brandman, as well as the game of cricket in general.
Goulburn - Historic city with fabulous museums and art galleries. Also known as a good spot for outdoor recreational activities like caving, rock climbing and abseiling.
Canberra - The nation's capital is a refined and stately city which showcases stunning architecture, a very good dining scene and some of the world's best cultural attractions.
Wagga Wagga - Vibrant Riverina city which has a lovely beach, beautiful botanical gardens and some excellent art galleries.
Narrandera Nature Reserve - Take the opportunity to see koalas living in their natural habitat.
Griffith - A 30-minute detour north from your route on the A20, past Wagga Wagga, Griffith is a major regional city in Australia's "Food Bowl" region. Visit Calabria Family Wines for a taste of the local produce, or the Hermit's Cave for something a little alternative (plus some fantastic views)
Ouyen - Treat your tastebuds to a mouthwatering pastry at the undisputed home of the vanilla slice in Australia.
Murray Sunset National Park - Check out some of the 183 species of protected flora and fauna that reside in Victoria's largest national park.
Port Pirie - Waterfront city on the fringes of the Spencer Gulf where rolling hills meet the coastline. Known for its pleasant beaches, as well as a nice collection of museums, galleries, shops and restaurants.
Woomera - Home of the Woomera National Aerospace and Missile Park which showcases a fascinating collection of rockets and missiles.
Mintabie - Friendly opal-mining town where you can noodle for opals. Also renowned for its stunning lake, gorgeous sunsets and the many species of beautiful wild flowers that bloom after good rain.
Coober Pedy - Historic and iconic underground city known as the 'Opal Capital of the World'. Features the famous below ground dwellings known as 'dugouts', where people stay to escape the scorching heat.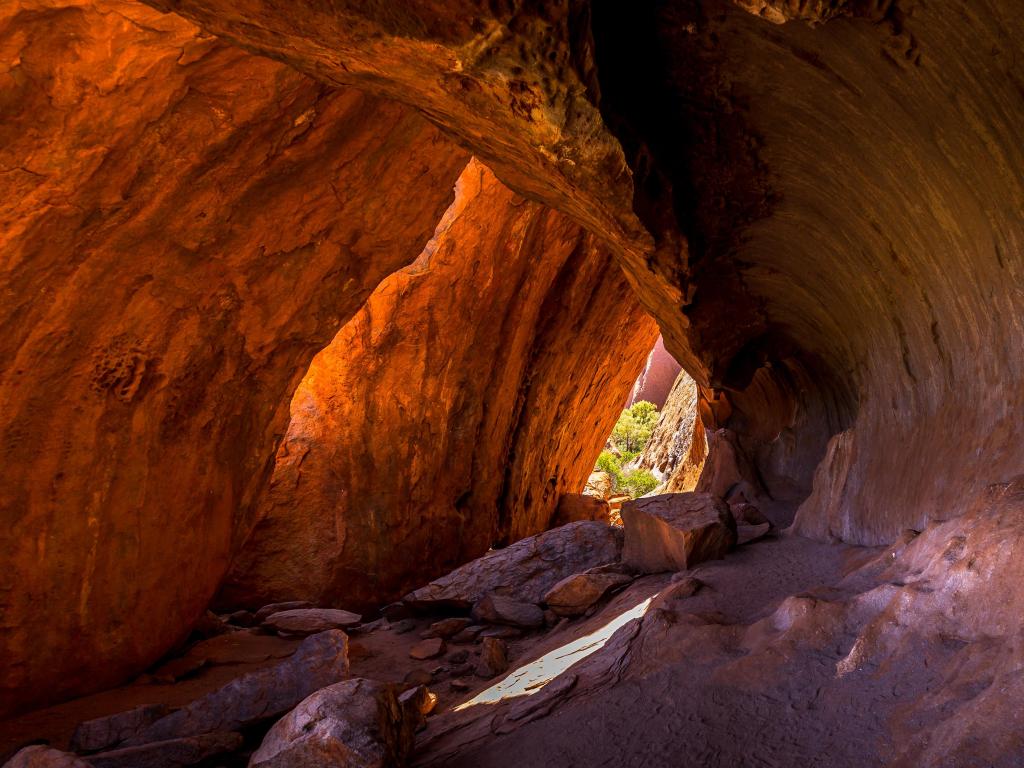 Best time to go on a road trip from Sydney to Uluru
A road trip from Sydney to Uluru is one you can do at any time of the year. While the summers (December through March) can be very hot, the region is blessed with mild winters, making this trip a sunny one all year round.
Nevertheless, as you will be driving through significant distances of rural areas, you will need to be mindful of adverse weather conditions that could cause bushfires or flash flooding, especially in the months of December through to February. Be sure to always check the local forecast before setting off.
Its also worth noting that hotel prices and levels of traffic will be increased in the summer months - particularly during the school holidays - and at weekends too.
That aside, you can set off for your trip whenever suits you. We would recommend that get your car looked over by a mechanic prior to heading off on your big adventure.
Be sure to get them to check your air conditioning system too, because for much of the journey you will definitely need it! Summer temperatures (December through February) in Uluru frequently hit highs of 35 degrees Celsius.